Bayelsa: Shock, Disappointment Envelop APC National Secretariat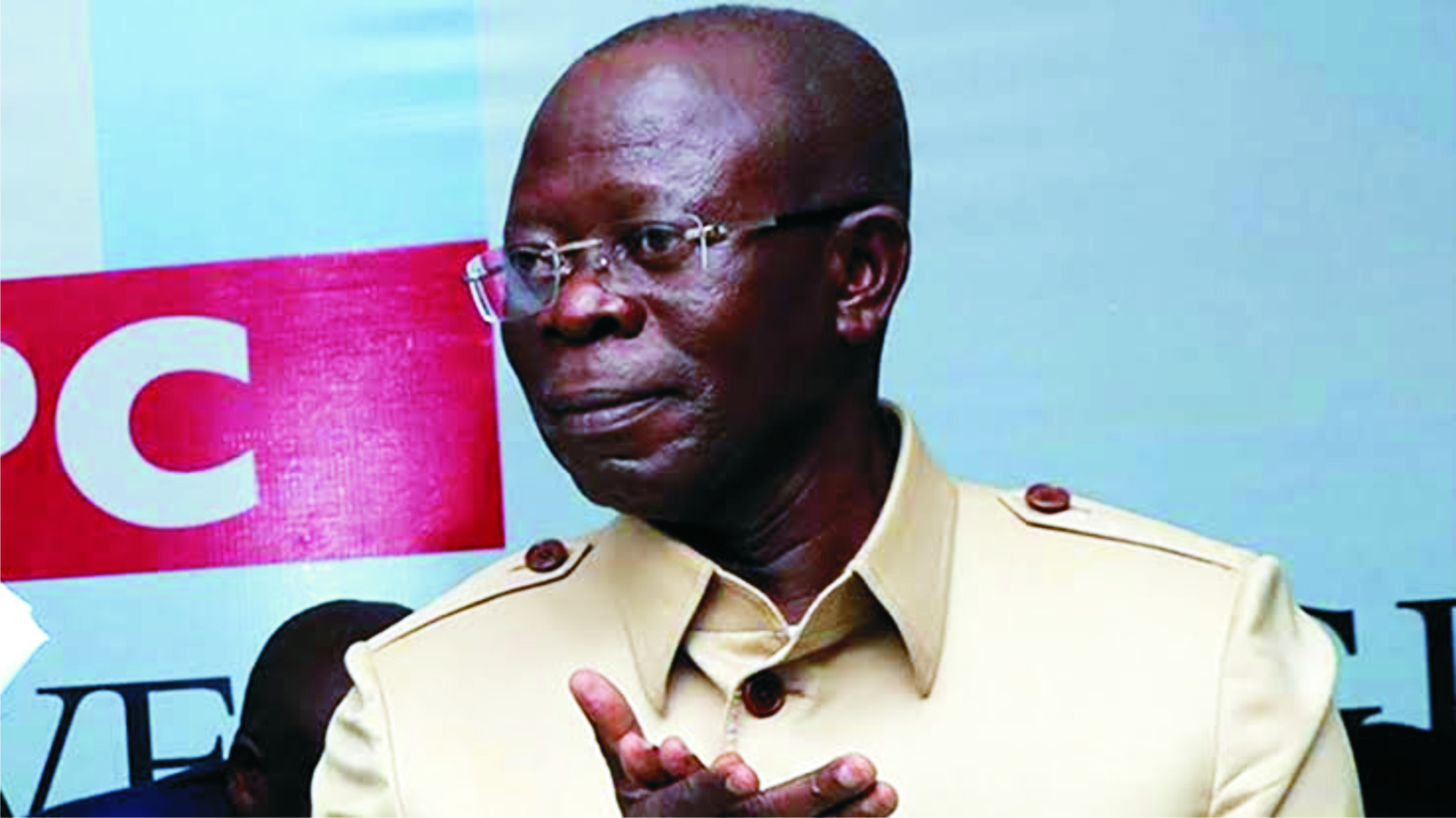 Shock and disappointment were the expressions on the faces of officials and members of staff of the National Secretariat of the All Progressives Congress following the Supreme Court Judgement which annulled the victory of the party's Bayelsa State Governor-elect, David Lyon.
When correspondent visited the party headquarters after the judgment, yesterday, staffers of the secretariat were sighted standing in groups discussing the issue.
National Chairman of the party, Adams Oshiomhole, who arrived the party secretariat, went up to his office with some members of the party's National Working Committee.
National Publicity Secretary of the APC, Mallam Lanre Isa- Onilu, in a telephone interview with our correspondent said, "The party will soon make its position (on the judgement) known."

Border Closure: Rep, LG Boss Task Security Agencies On Compliance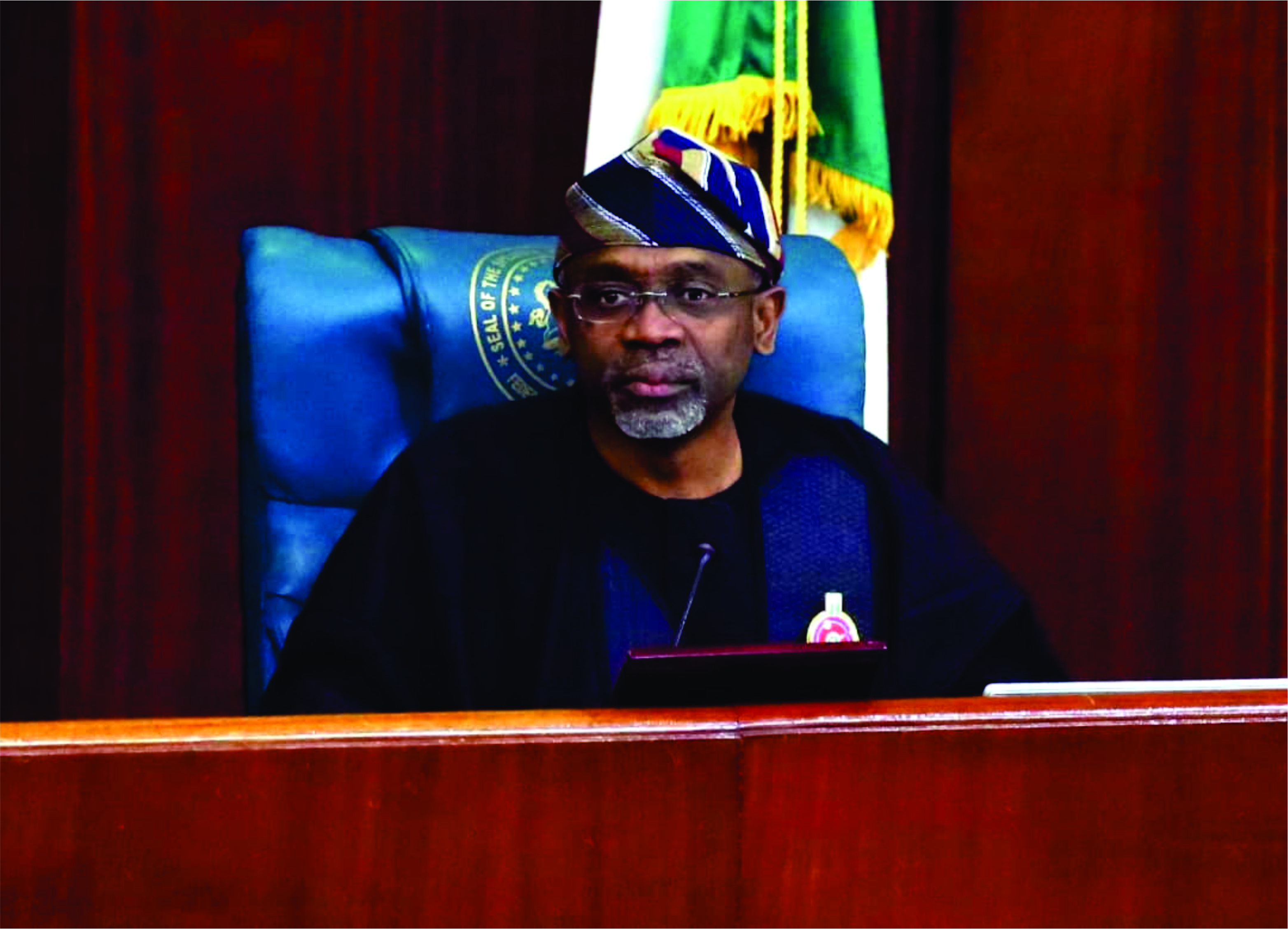 Two political leaders in the Ogoni axis of Rivers State, Hon Dumnamene Dekor and Mr Latteh La-Loolo, have called on security operatives stationed at the border between Rivers and Akwa Ibom States to ensure compliance of the restriction order as part of measures to curb the spread of COVID-19 in the State.
Dekor, who is the lawmaker representing Khana/Gokana Federal Constituency in the House of Representatives and Loolo, council chairman of Khana LGA made the call when they visited the border to monitor the activities of security operatives manning the area and urged them to be proactive in ensuring that nobody brings the Coronavirus disease from neighbouring states into Rivers.
Dekor said, "I am here to join the chairman of the Khana LGA who is heading the team for the implementation of this stay-at-home order to ensure that movement between the two states is not the way it used to be. To stop the movement completely, that is why we are here.
"The issue of stay-at-home, we even entered into the community here and so far so good. All I will say is to call on the security agents to be more careful in what they are doing because some people are moving around.
"Some people will take a vehicle and stop at the other side of the boarder and move across; and then take another vehicle. Those ones are who we are frowning at."
On his part, the Rivers State Commissioner for Special Duties, Dr Thomas Bariere, said he will ensure that the lockdown order was fully implemented by the security agencies, noting that the welfare and health of the people is paramount.
"As someone who is commissioner in the zone, the welfare, the health of our people is key. It is the reason we are here to ensure that the lockdown order as directed by the executive governor of Rivers State is implemented to the letter.
"Like we have always told our people, it is one thing to remain indoors, it is another thing to be on the road and then contract this disease.

Ondo PDP Gets Caretaker Committee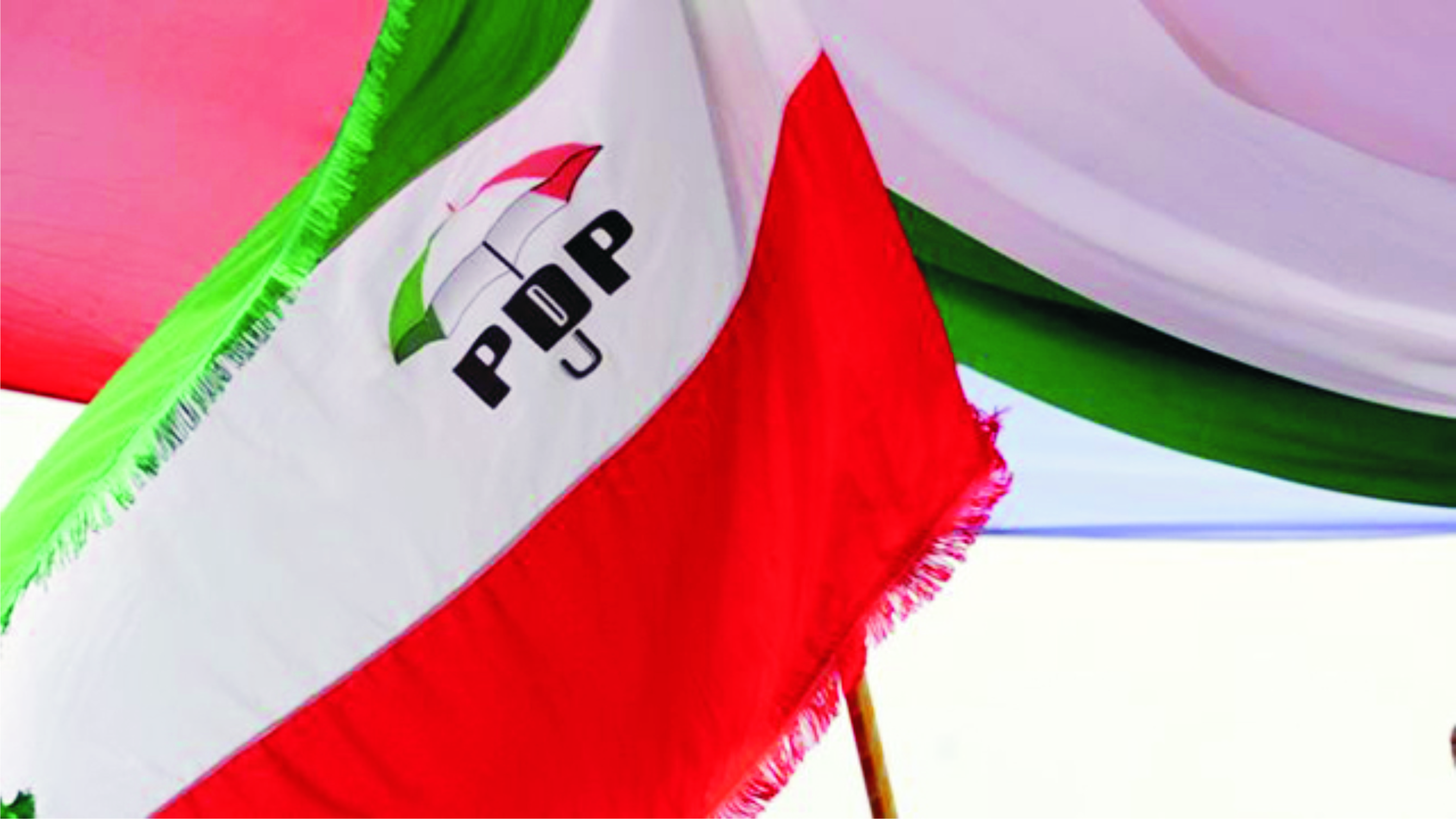 Following the inability of the Peoples Democratic Party (PDP) in Ondo State to elect new executives following the outbreak of COVID-19, a caretaker committee has been inaugurated to pilot the affairs of the party for the next three months.
Governor Oluwarotimi Akeredolu had last month banned all political, social and religious gathering as part of measures to curb spread of COVID-19.
The Ondo PDP Caretaker Committee is headed by Engr. Clement Faboyede, whose tenure just ended.
Spokesman for the party in Ondo State, Zadok Akintoye, said the Caretaker Committee was inaugurated to manage affairs of the party for an initial three months until the conduct of a state congress based on the instruction of the party's National Secretariat.
According to him: "The Covid19 global pandemic, which has ravaged many nations and has compelled the lockdown of our own state, has been the chief reason why our state congress has not held. Once the ban on public gathering is lifted and conditions permit, the Caretaker Committee shall proceed to complete the already begun process of our state congresses.
"We use this opportunity to appeal to all members of our party and the general public to do all we can to maintain peace during this very trying period. Our prayer is that GOD ALMIGHTY will protect us as we navigate through this pandemic."

Leave Onyeama Alone, Aide Tells Enugu APC Boss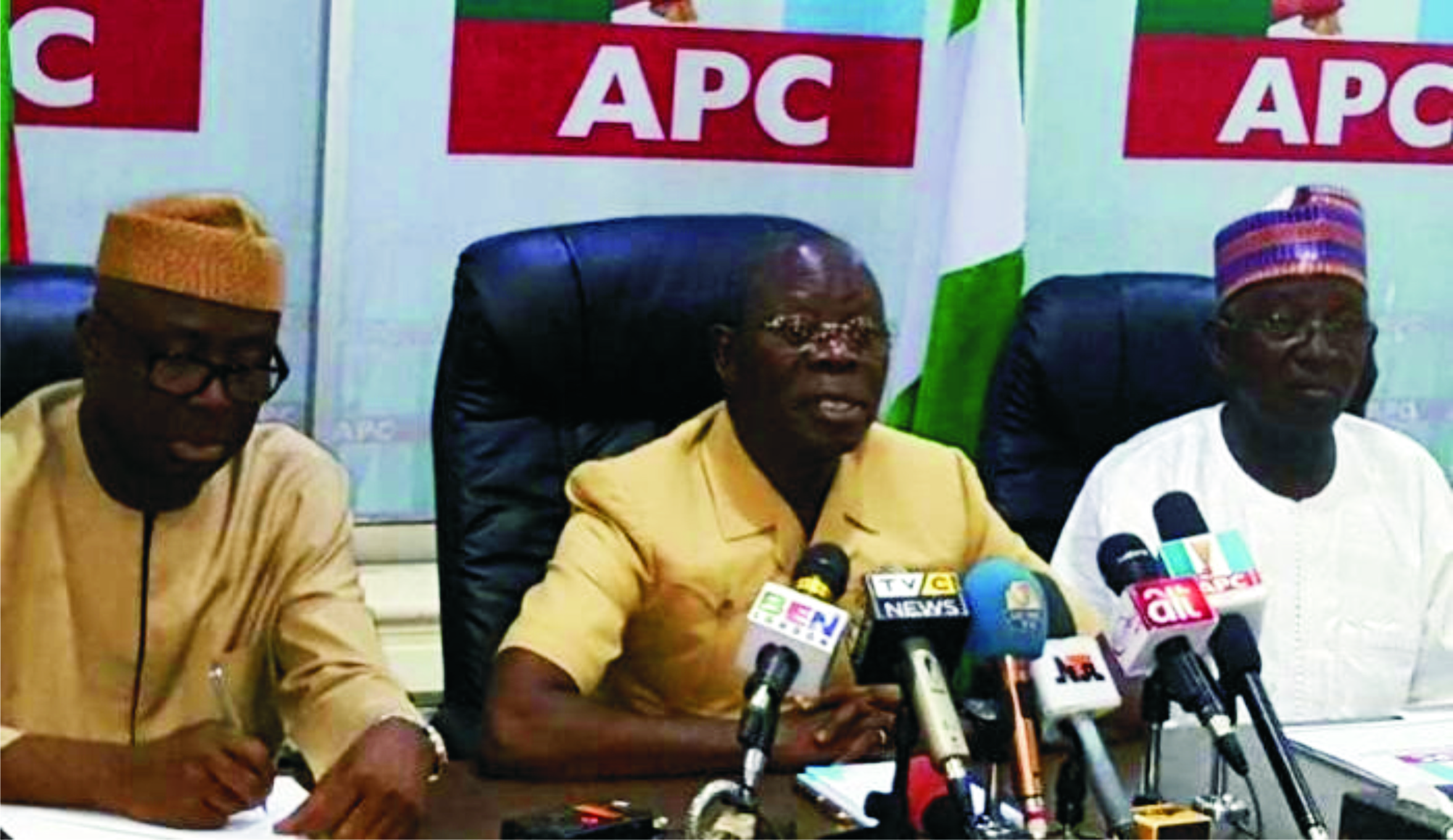 A top official of Enugu State All Progressives Congress (APC), has come under attack for allegedly sponsoring spurious media attack on Minister of Foreign Affairs, Geoffrey Onyeama.
The suspect and his cohorts were alleged to be behind recent reports, particularly in the social media claiming that Onyeama and his Personal Assistant, Chief Flavour Eze, tested positive for COVID-19 and reportedly returned to Enugu with the deliberate intention of spreading the disease in the state.
The Enugu State Government has since debunked the rumour and instead disclosed that the two cases in the state were returnees from the United Kingdom.
The minister's aide, Eze, in a statement in Enugu, accused the suspect of trying to politicise a case that he (Eze) reported to the police against one Nwanjoku James Okugo, who had criminally defamed him through various publications in social and print media.
Part of the statement reads: "The sole intention of the malicious allegations, which he knew to be untrue, was to cause widespread alarm and panic in the state and endanger the lives of the minister and myself by inciting hatred against us through demonisation.
"I, in my personal capacity, reported the matter to the Nigeria Police after the period given to the author of the article to retract the malicious write-up had elapsed. The police have since swung into action, arrested the suspect and are currently making progress in their investigation.
"Instead of the suspect and his co-conspirators to face the issue, they have chosen to rush to the media to cry that the honourable minister ordered his arrest and detention.
"My candid advice to them is to face the case with the police and stop looking for scapegoats."