Resign Now, Northern Youths Tell Buhari …PDP Reacts As Borno Residents Boo President In Maiduguri …Nigeria's Security Architecture Has Collapsed -CAN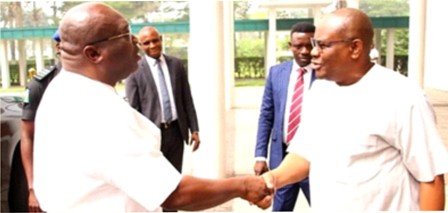 The Coalition of Concerned Northern Youths (CCNY) has asked President Muhammadu Buhari to honourably resign as President, adding that he has failed woefully.
In a statement signed by its National Convener, Muhammed Ishaq and made available to newsmen, yesterday, the coalition cited the President's lack of the will power to tackle the security challenges facing the country.
This call by the youths' coalition followed a similar call by the Ango Abdullahi-led Northern Elders Forum (NEF), which had last weekend declared the administration of President Buhari a total failure.
The group said it had warned Nigerians that Buhari has nothing to offer to them, adding that the President has failed to tackle insecurity and improve the economy.
NEF said Buhari-led government appeared helpless in finding solutions to the numerous challenges the country is faced with
The Northern youths added, "The above named coalition wishes to make its position clear regarding the insecurity problem that has been ravaging Nigeria, particularly the Northern part for long.
"We, as a coalition that represents millions of youths from various nooks and crannies of Northern Nigeria, are pained by the insecurity problem that threatens to consume our region, the North.
"It is a glaring fact that security situation of Nigeria is seriously deteriorating and our agony as victims is aggravating. This lingering insecurity problem is one of the major reasons that made us to clamour for change and voted Goodluck Jonathan out in 2015.
"But instead of getting panacea for the problem, we just got respite, and now, the problem has been resurfacing with escalating dimension under the watch of someone that vowed to be our saviour."
The group noted that is almost five years now and the country under the watch of Buhari is either worse than the Jonathan administration or it is no different from the previous government despite the fact that in his first term, "Buhari pledged that his government would bring an end to the national suffering inflicted by insecurity.
"Our stance as youths and backbone of our nation is that we grow tired of excuses while our lives are being taken on hourly basis.
"We cannot continue watching while our region is being turned to ashes and cemetery.
"We cannot keep mute while our future is being punctured and fractured due to the carelessness and negligence of those that are entrusted with our protection.
"Our investigation revealed that about 80 per cent of the victims of this insecurity are Nigerian youths, particularly Northerners considering the fact that the kidnapped and the kidnappers are mostly youths, the killed and the killers are mostly youths, the soldiers on warfront and the terrorists are mostly youths also.
"It is on reliable and available records that not less than 245 persons were killed in violent attacks across Nigeria in January, 2020 only.
"The Expat Insider Survey of 2019 by Inter Nations has revealed that Nigeria is the third most dangerous country in the world due to widespread insecurity and corruption.
"The aforementioned facts have irrefutably shown that Muhammadu Buhari as President of Nigeria has woefully failed to secure the lives of Nigerians due to probably lack of will, commitment or competence.
"If we did not forget, when Nigeria was boiling under Jonathan with Boko Haram massacring thousands and over-running military barracks, almost all Nigerians believed Jonathan was not fit to rescue Nigeria and was voted out.
"Now that the same insecurity problem is replaying itself under President Muhammadu Buhari, we are left with no option than to respectfully but vehemently call on President Muhammadu Buhari to honourably resign to give room for someone who has what it takes to address the security problem that constantly turns our nation to another version of Somalia.
"The above call is made in the best interest of the nation having considered the fact that insecurity problem is caused and maintained by nothing but the failure of leadership."
Similarly, the Peoples Democratic Party (PDP) has urged President Muhammadu Buhari to go beyond his sympathy visit to Borno State and take decisive steps to end the killings across the country.
This is even as the party described the alleged booing of President Buhari in Borno State, yesterday, as a clear message to him that Nigerians hold him responsible for the escalated insecurity in the country.
A statement signed by the party's spokesman, Kola Ologbondiyan read: "The PDP demands that Mr. President should not limit his visit to Borno State but also visit other parts of the country, including Kaduna, Kano, Benue, Plateau, Yobe, Adamawa, Zamfara, Kogi, Niger, Taraba and other states to face the feelings of Nigerians as well as view the national devastation his poor handling of security and infrastructure has caused our nation.
"The party hopes that the visit to Borno State, which came only after the PDP and Nigerians criticized Mr. President for his aloofness, particularly over the Auno killing on Sunday, is not part of the usual presidential media stunts that will not be followed with a corresponding action to track down killers and end terrorism.
"It (booing) shows a loss of confidence in the Buhari Presidency and the ruling All Progressives Congress (APC).
"The PDP further charges Mr. President to endeavour to go on subsequent visits by road in order to see and feel the agony Nigerians are being subjected to with the parlous state of our road infrastructure and security network under the incompetent and unresponsive Buhari Presidency and APC.
"Our party holds that Nigerians do not deserve a distant President, who sits in the comfort of the Presidential villa and luxury jets, remaining indifferent to the pains, anguish and torments that compatriots suffer on daily basis.
"The PDP hereby calls on Mr. President to quickly embark on these visits and monitor, on first hand basis, the damage which his administration has caused and for which Nigerians are demanding that he resigns and allow more competent hands to manage the affairs of our nation. It is only after these visits that the Buhari Presidency will appreciate that those calling on him to rejig the nation's security architecture mean well for our dear country."
However, the songs of welcome have changed in Maiduguri for President Muhammadu Buhari, from being friendly and warm to being openly hostile.
According to video published online, yesterday, as the President's convoy blitzed through the streets of the Boko Haram threatened city, the crowd that lined the streets shouted "Bama so", "Bama so", which means "We don't want you".
Meanwhile, President Muhammadu Buhari has called on the people of Borno to cooperate with the military and other security agencies to facilitate successful implementation of the counter-insurgency campaign.
The President made the call when he paid a condolence visit to the Shehu of Borno, Alhaji Abubakar El-Kanemi, yesterday, in Maiduguri.
Recall that the president is in Borno to sympathise with government and people of the state over the Boko Haram insurgents' attack which claimed many lives at Auno in Konduga Local Government Area.
The insurgents had, last Sunday, attacked Auno community, killing dozens of stranded passengers, destroyed houses, vehicles and properties worth millions of Naira.
Buhari noted that the fight against insurgency could not be executed without good intelligence and support of the people.
"Boko Haram, or whatever they are, cannot come up to Maiduguri or its environs without the local leadership knowing; traditionally, the local leadership is in charge of security in their own respective areas.
"With my understanding of our culture, I wonder how Boko Haram survives up to this end.
"As the Commander-in-Chief of the Armed Forces, I campaigned in 2015 and last year on three fundamental issues which include security – you cannot preside over an institution or a country if it is not secured.
"This is just common sense, everybody knows this, even those that have not gone to school knows this.
"On the issue of economy, the Nigerian youths are over 60 per cent of our population with many of them below 30-years. We have to remind them that they must help us to stabilise the country so that they can have a better future.
"If they do not cooperate with government; they are endangering their future; I am already 77 now, how many years do I expect under normal circumstances?"
Buhari reiterated his commitment to work with the security agencies to enhance security, protect lives and property in the country.
"We are working for you in this country; as Commander-in-Chief, I am dealing with the security institutions, and I believe there is improvement in security.
"I urge the people of the state to cooperate with the law enforcement agencies; let us deny Boko Haram access to our loyal citizens and encourage displaced people to go back to their land," he said.
The President noted that his visit to the state was to sympathise and show his respect to the governor and the people of the state.
Speaking on the economy of the nation, Buhari said that government had saved millions of dollars through agriculture which enhances livelihood of farmers and food security, and also improved the social and economic state of the people.
Buhari said that the Federal Government had adopted proactive measures to check smuggling through the land borders in the country.
According to him, government has created an enabling environment for educated Nigerians to venture into legitimate and sustainable agriculture to enable them become self-reliant and employers of labour.
The President, however, commended the state Governor, Prof Babagana Zulum for providing quality leadership in the state.
Also speaking, Zulum called on the military to take the fight to the insurgents in the fringes of the Sambisa Forest, Lake Chad Basin and other identified hideouts of the terrorists.
Zulum urged the military authorities to foster greater unity between them and the civil authorities with a view to closing the existing discrepancies in their relations.
Meanwhile, the Christian Association of Nigeria (CAN) says the killing of over 30 people in Auno near Maiduguri by Boko Haram has again proven that the security architecture in Nigeria has collapsed.
CAN wondered why President Muhammadu Buhari was dragging foot on the need to overhaul the security hierarchy.
In a statement yesterday, Pastor Adebayo Oladeji, spokesman to CAN president, Rev Samson Ayokunle, commiserated with families of the bereaved, Muslims in Nigeria, the people and Borno State Government.
It said that the Nigerian Army and Buhari Government had severally claimed that terrorists had been decimated, technically defeated and chased away from the country.
CAN lamented that the insurgents have actually become more daring in their deadly operations, consistently attacking communities, killing, maiming, abducting and burning property with minimal or without any resistance from the frontline troops.
Condemning the claim, CAN has insisted that that the security arrangement in the country, especially in the North-east has been compromised.
"Except the security system is completely overhauled, Nigerians will remain helpless and Federal Government may never be able to contain the current nightmarish security situation", it warned.
"There is no doubt that sabotage and compromise are largely responsible for the prolonged terrorism, banditry, kidnappings and herdsmen killings in the country, an allegation that has been confirmed by authoritative voices in the country's security circle at the highest level.
"It is, however, sad that Federal Government nay the Commander-in-Chief is still turning a deaf ear to the desperate calls for the rejigging of the security architecture by Nigerians.
The Christian Association of Nigeria (CAN) says the killing of over 30 people in Auno near Maiduguri by Boko Haram has again proven that the security architecture in Nigeria has collapsed.

Rise Up Against Herdsmen, Danjuma Tells Nigerians …Says Meyitti Allah Determines What Happens In Presidency …Army Working With Buhari To Grab Lands, Give Same To Fulanis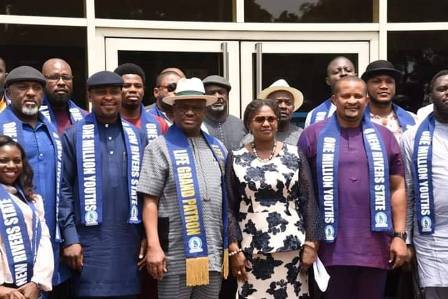 Elder statesman and retired military general, Theophillus Danjuma, say herdsmen have declared war against Nigeria and grabbing lands, urging citizens from every part of the country to rise up and defend themselves before it is too late.
The elder statesman, in a statement obtained by The Tide, yesterday, alleged that the Army was working with President Muhammadu Buhari to grab lands from its original owners in the North, South, East and West and give same to Fulanis from West Africa and beyond.
It further said that while the rest of Nigerians were crying helplessly, Buhari's primary objective was "to use the Nigerian Armed Forces, Boko Haram and herdsmen to fight jihad and massacre the indigenous people, and take over our lands and give to Fulanis", saying that fight has started.
It reads, "The Nigerian Army under Buratai is working with President Buhari to grab lands from indigenous Nigerian owners and give it to Fulanis from West Africa and turn indigenous Nigerian people and land to modern-day Fulani colony.
"Rise and defend your land now, rise now before it is too late. No election until this Fulani killing is stopped and lands grabbed restored back to the people, and the criminals identified, arrested and punished according to law of the land. This pogrom must stop, yes, it must be stopped. We did not elect them to murder us.
"It is a big shame to about 165million indigenous Nigerians from predominantly Hausa North, Middle Belt, Igbo East and Yoruba West to allow; only three million Fulanis (who are Arab Africans) we accommodated to take over Nigeria, and be killing everybody in the name of herdsmen and Boko Haram, and take over our ancestral lands.
"Big shame to the rest of the people crying like fools. President Buhari's primary objective to use Nigerian Armed Forces, Boko Haram and herdsmen to fight jihad and massacre the indigenous people and take over our lands and give to Fulanis have started. They have conquered Hausa, they lost who they are, now, they are fighting and killing people across Middle Belt (Kogi, Taraba, Plateau, Kaduna, Nasarawa, Borno, Benue etc) sacking them from their communities, and Presidency protecting and arming the murderers.
"They have conquered South-West by half through Tinubu dynasty, after Middle Belt, they planned to work over South-West to gather strength to fight the South-South and South-East. This will be the battle of Armageddon. It is a shame for indigenous Hausa, Igala, Tiv warriors, Idoma, Igbo, Yoruba, Calabar, Kalabari, Benin, Ishan, Urobo etc to name but few to seat and watch Buhari destroy and turn Nigeria to Fulani colony.
"This is a war against 165million Nigerians declared by three million Fulanis headed by Buhari. It is time to rise and stop Buhari and his gang of murderers called Fulani herdsmen. He is their patron and his loyalty goes to the Fulanis in West Africa and Arabs.
"If you are a soldier, police, members of National Assembly, professor, academicians, governors, from these indigenous 165million being used by Buhari to destroy your ancestral inheritance and your people, you should be shamed and do everything now to stop Buhari.
"Because in the end, after using you to destroy your people, you yourself will be destroyed. We must all say no to Fulani herdsmen destruction now and stop them. Miyetti Allah now determines what happens in the Presidency. They warn constitutionally elected governors of states and threaten destruction and Nigerian Army supports them.
"This is not about politics, its pogrom and ethnic cleansing by Buhari and his gangs. Let the indigenous Nigerians rise now, and say enough is enough. Our soldiers should refuse Buhari and Buratai's command and secure their people.
"Senate and House of Representatives should stand up to their duties and stop this evil before Buhari destroys every one. Enough is enough. We are tired of mass burials of innocent people from across Middle Belt killed and murdered by Meyitti Allah and Fulani herdsmen and their land stolen and renamed.
"It is time to rise up boldly against these killings and land grabbing, and let us all say 'no to grazing route' and planned illegal land grabbing by Federal Government to give herdsmen in the name of open grazing and ranching. Ranching should be a private business, not government business. Let us all throw away our divisions and fight this war, unleashed on indigenous Nigerians by President Buhari and his Fulani herdsmen which he is their life patron," Danjuma said.
He further said the Fulani herdsmen and Boko Haram were not tax payers, saying, "They are foreigners – Arab Africans. This is more than religion. Both indigenous Christians and Muslims are massacred under the supervision of President Buhari. It is land grabbing", he added.

Rivers Remains My Top Priority, Wike Affirms …Lauds One Million Youths For Contributions To Poll Victory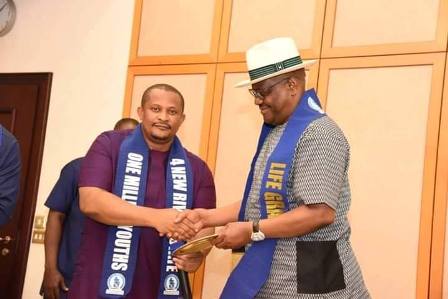 The Rivers State Governor, Chief Nyesom Wike has reiterated his commitment to the development of the state, saying that Rivers State remains his top priority at all time.
Speaking during a courtesy visit by the leadership of One Million Youths for New Rivers State at the Government House, Port Harcourt, yesterday, Wike said that he was working to place Rivers State at the top.
He said: "My commitment is to Rivers State. My focus is on whatever will make Rivers State to be a leader amongst the comity of states.
"We are working to have a positive impact on the lives of the people of Rivers State, to make sure that we have to protect the interest of Rivers State".
The governor noted that his commitment to Rivers State is beyond political consideration.
"No party is above the interest of Rivers State. Any party without the interest of Rivers State, will not have any connection with me. That does not mean that I don't have the interest of my party, but Rivers State is paramount."
Wike assured youths that many of them will be captured in the next set of appointments by his administration.
He charged the youths to remain loyal and not allow busy body politicians mislead them.
"Loyalty by the stomach is not full loyalty. I urge you to remain faithful to the state. Don't allow busy body politicians to make you do what you are not supposed to do", he said.
He appreciated the contributions of the leadership and membership of the One Million Youths for New Rivers State to his re-election.
He said that the support of the group is in the interest of Rivers State, and urged the members to remain focused on the growth of the state.
On the next governor of Rivers State, Wike said that only a prepared and determined leader will emerge, adding that only those with the capacity to lead will win the governorship seat of the state
In his remarks, the National Coordinator of One Million Youths for New Rivers State and Deputy Speaker of the Rivers State House of Assembly, Hon Ehie Edison berated members of the APC for attacking the Abuja residence of Dr Peter Odili.
He said that the vision of the One Million Youths for New Rivers State was beyond elections, hence they are working to empower youths.
"The vision of One Million Youths for New Rivers State is beyond elections, it is centred around improving the leadership skills of Rivers youths from secondary schools and tertiary institutions.
"In practical demonstration, we immediately launched N2million youth empowerment scheme to 10 youths from two separate local government areas at N200,000 per person, solely for small scale business support", he said.
Edison also noted that the group has created an education and health department to cater for the needs of registered members.
The group called on the Rivers State governor to support them with additional funds to empower more youths across the 23 local government areas of the state, explaining that the group will follow the direction of the governor for the 2023 elections.
He said: "As 2023 approaches, One Million Youths for New Rivers State will not be engaged in political projects whatsoever, for now. Our interest is in your direction and instruction. You have given Rivers State, a sense of purpose, sacrifice and vision. Only those certified under your leadership will get our support irrespective of personal relationship."
Edison lauded Rivers State governor for transforming Rivers State into the Headquarters of projects and construction.
He also commended the Rivers State governor for empowering youths through appointments, political placements and contracts.
The deputy speaker of the Rivers State House of Assembly urged the Rivers State governor to seek higher office to contribute to the transformation of Nigeria.

Buhari Recognises Kyari As 'Deputy President' -Ex-Emir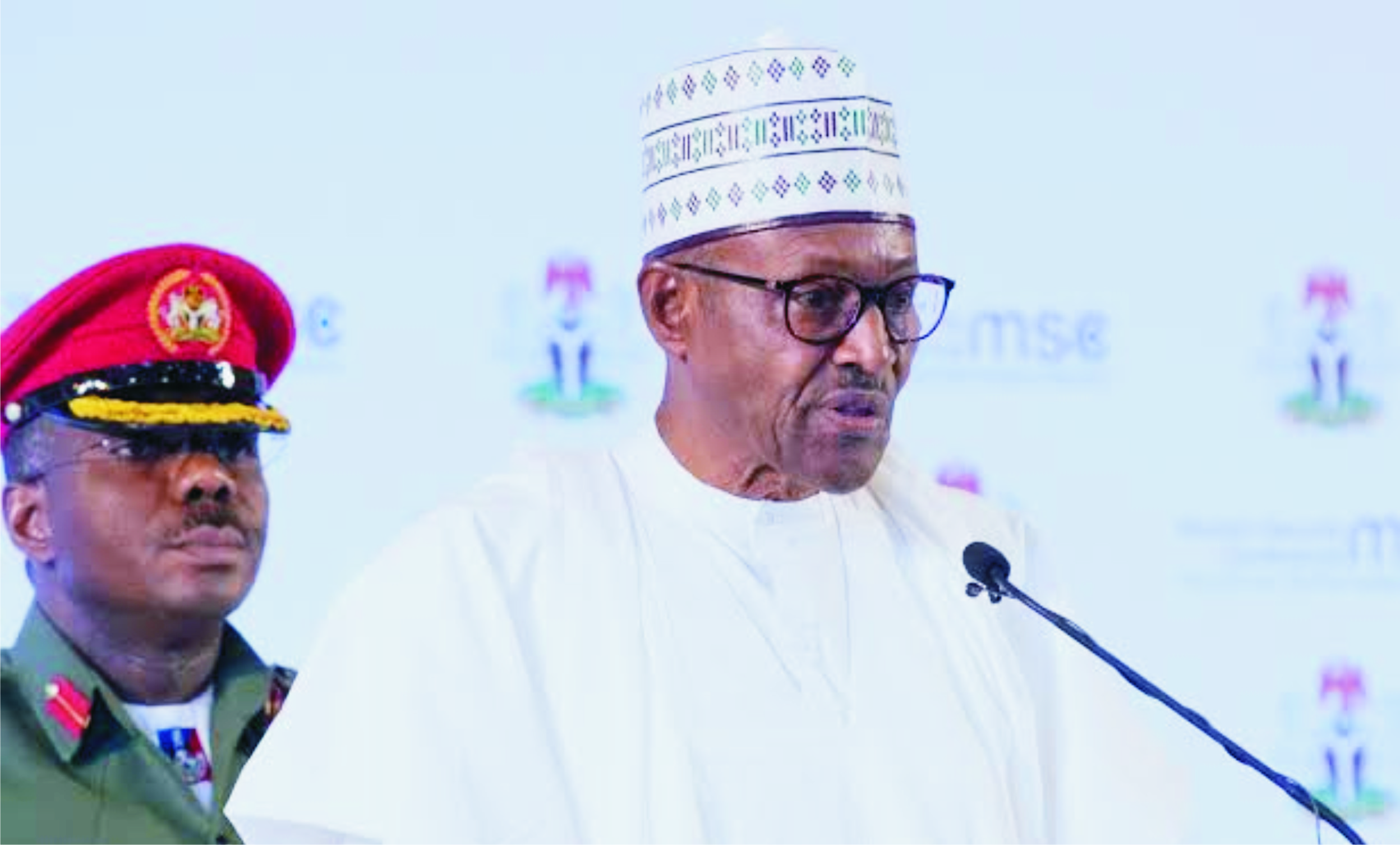 Former Emir of Gwandu, Major Mustapha Jokolo (rtd), has alleged that President Muhammadu Buhari recognises his Chief of Staff, Abba Kyari as "deputy president."
Gwandu was reacting to the face-off between the National Security Adviser (NSA), Babangana Monguno and Kyari over the coordination of the country's security.
He urged Buhari to sack both Monguno and Kyari for being "greedy and selfish" in the discharge of their duties.
The former Aide-De-Camp to Buhari during the President's military regime stated while featuring on a radio programme in Kaduna.
Jokolo reminded both Kyari and Monguno that Nigeria was greater than any individual; hence they should remember that all was watching.
He said: "The misunderstanding between them was borne out of greed, selfishness, if not, these two are brothers. They are all Muslims and from the same tribe. President Buhari had brought them to assist him in different roles, why then should there be any conflict of roles?
"Truly, General Munguno had complained, but he did not refer his complaints to the right people. He should have written directly to President Buhari, on how he felt about his Chief of Staff. This is because Buhari tends to recognize his Chief of Staff as his 'Deputy President.
"Buhari had said everything should be done through the Chief of Staff, this implies that Buhari has given him limitless power and he can do anything. But this is a misnomer."
It would be recalled that a circular from the office of the NSA had a few days ago alleged that Kyari had hijacked the coordination of security leadership in Nigeria.
In the circular, Monguno had alleged that Buhari's Chief of Staff had sidelined him in making strategic decisions in national security operations.
Meanwhile, a chieftain of Yoruba socio-political organisation, Afenifere, Pa Ayo Adebanjo, has described President Muhammadu Buhari as an "illiterate" who does not know what restructuring means.
Adebanjo said Buhari's illiteracy was taking Nigeria back to the dark ages by refusing to implement resolutions on how to restructure the country.
The Afenifere chieftain decried that the country has not been lucky in electing the right political leaders since the return of democracy in 1999.
He spoke at a lecture titled: 'Restructuring: Building a Knowledge-Based Economy', organised by the Voice of Reason in honour of her Founder, late Prince Goke Omisore in Lagos, yesterday.
Adebanjo also stated that Buhari was less-concerned about the future of Nigeria.
According to Adebanjo: "Despite far-reaching resolutions submitted to President Muhammadu Buhari on how to restructure Nigeria politically, economically and socially, Buhari is less-concerned because he does not know what restructuring means.
"President Buhari is an illiterate, he does not know what restructuring means, he is less concerned about the future of Nigeria, he is only bothered about his cows."
The elder statesman urged youths in the country to form a movement that would ensure they regain power from the old generation.
"I am 92 now; I want to challenge the younger generation to take their destiny into their hands.
"There is little to what I can do, the energy is no longer there.
"I want you to take the bull by the horn, take Nigeria back from the hands of your oppressors and build a society that will make you proud among your fellow young people in the global economy," he said.