Monarch Gets Kudos For Upholding Okrika Culture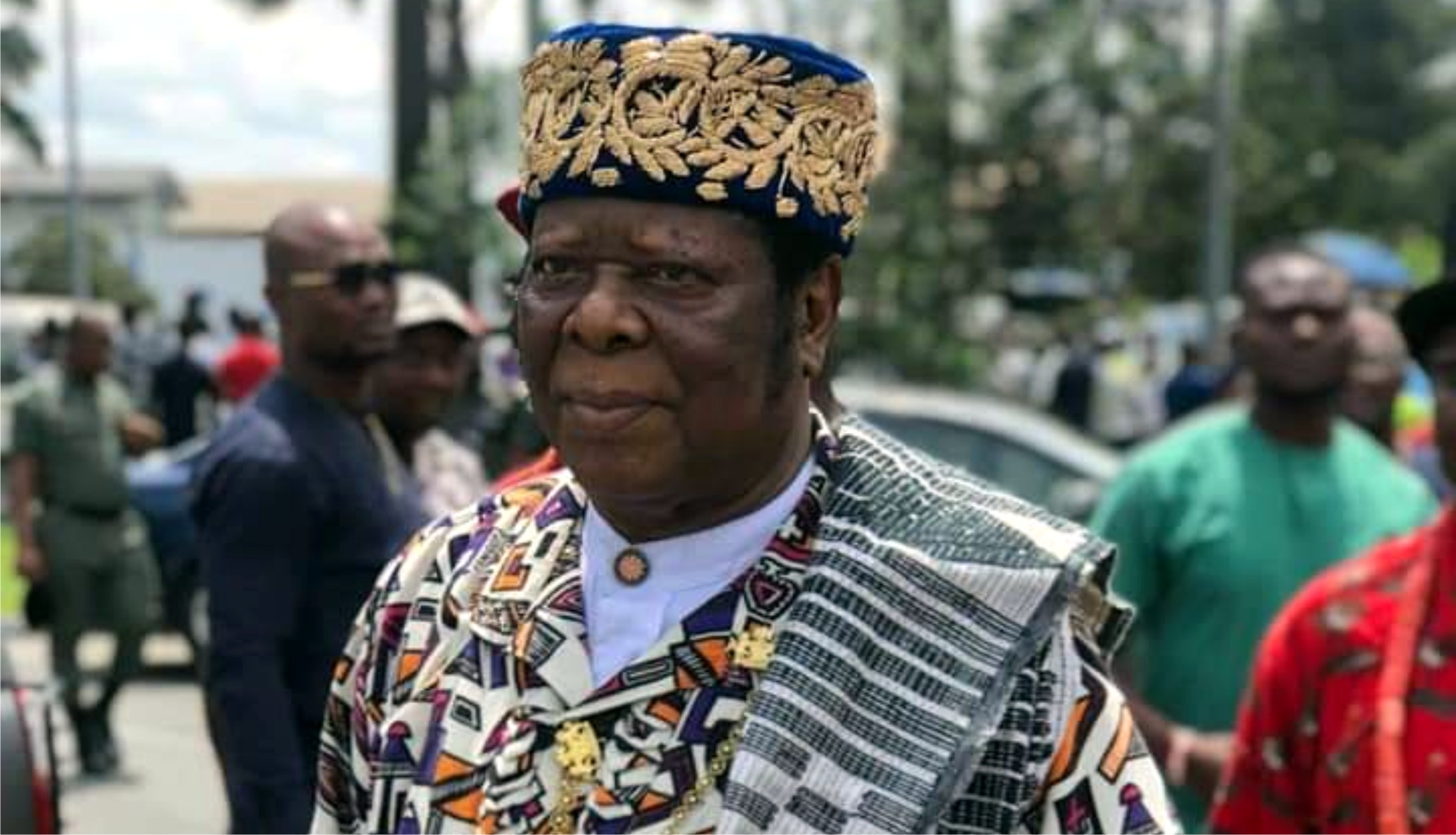 A one time Chairman of Okrika Divisional Council of Chiefs and former Chairman of Ogu/Bolo Council of Chiefs, Chief Marshall Daminabo Ockiya, has been applauded by his sibling and others for performing the traditional marriage rites of Bu-Yaa which automatically qualifies him to be his father's heir apparent and by so doing giving him the leeway to succeed his late father as the head of the Oforibokakaka's family in Ogu/Bolo Local Government Area of Rivers State.
Commending him for the feat, his younger brother, Joe Ockiya said in an interview with newsmen in Ogu, that he came all the way from United States of America to be part of the occasion due to the high regard he has for the Okrika culture.
He commended his elder brother for fulfilling his marital obligation as customs demanded, and expressed satisfaction and excitement over the development. He advised young people to always uphold the culture passed unto them by their forebears.
The monarch's children, Sepriye Emmanuel Ockiya, Belema Okujagu and Vicky Jackson, while also commending their father for performing the traditional marriage rites said their excitement knew no bounds as they had worked together to ensure that he performed the Okrika tradition.
They said that they hold their father in high esteem, describing him as a loving and philanthropic ruler who positively touches the lives of those who come in contact with him.
Speaking with newsmen shortly after the event, Chief Marshll Daminabo Ockiya said he was elated that the marriage rites which he had planned for a few years ago had finally been fulfilled through his children, and thanked them for their benevolence.
He explained that the decision to marry from his mother's family was borne out of the love he had for his father, late Oforibokakaka and equally because it was an obligation to do so based on the Okrika tradition.
"We have three types of marriage in our tradition: Lekria; Igwa and Bu-Yaa. Lekria and Igwa are smaller types of marriage while Bu-Yaa or Okuru Kaka is the highest kind, where the woman fully belongs to her husband even in death. And the one I did today was Bu-Yaa. I did this because my father was not married to my mother due to some circumstances that are not for public consumption. I will add here that I have wonderful children and I pray God to continue to bless and keep them," he said.
Highpoint of the event was the handing over of the 'Okuru' and the elephant tusk to Chief Ockiya, signifying that he had fully become a bonafide son and Chief of the Oforibokakaka's War Canoe House of Bolo.
Among dignitaries who graced the occasion included Chairman of Ogu/Bolo Local Government Area, Mr Erasmus Victor; former council chairman, Mr. Victor Alabo; and one time Managing Director of Nigerian National Petroleum Corporation (NNPC), Sir Morrson Tamuno; among others.

Banigo Wants Stiffer Sanctions Against Women Violators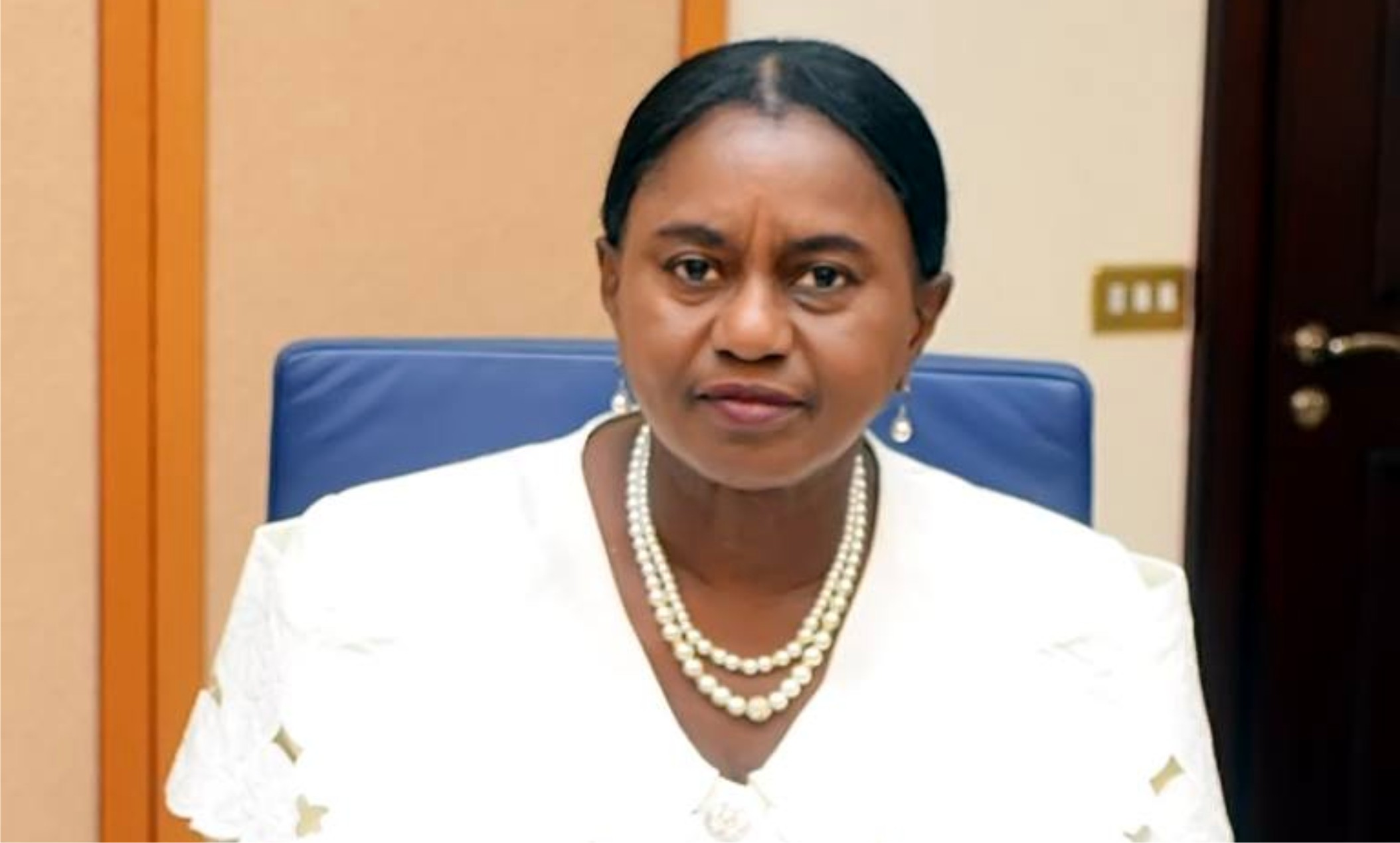 Rivers State Deputy Governor, Dr. Ipalibo Harry Banigo, has expressed concern over the increasing cases of violence against women and called for stiffer sanctions against culprits.
Dr. Banigo expressed this in a statement from the Government House in Port Harcourt on Wednesday, to commemorate the 2020 International Day for the Elimination of Violence against Women.
While lauding the gender friendly disposition of the State Chief Executive, Chief Nyesom Wike, the Deputy Governor said Governor Wike's decision to create more opportunities for women in governance was a deliberate effort to empower and build their socio-economic and political capabilities to confront life's challenges and contribute positively to societal growth.
According to her, the theme of this year's International Day for the Elimination of Violence against Women: – "Orange the World: Fund, Respond, Prevent, Collect!" is a clarion call for an all-inclusive approach towards the socio-economic and political wellbeing of the female folks.
Dr Banigo said since the outbreak of COVID-19, emerging data and reports from those on the frontlines, had shown that all types of violence against women and girls, particularly domestic violence, had increased.
The Deputy Governor further said violence against Women remained largely under-reported because of the impunity, stigmatization and ignominy surrounding it, noting that violence against women manifests in physical, sexual and psychological forms, encompassing intimate partner violence, sexual violence and harassment advances, child sexual abuse, forced marriage, street harassment, rape, human trafficking, female genital mutilation and child marriage.
Dr. Banigo stressed that, "all hands must be on deck in dismantling all forms of violence against the female folk.
It would be recalled that the Day also marks the launch of 16 days of Activism that would end on December 10th 2020, which is the International Human Rights Day.

Upsurge Of Violence Against Women Worries Female Journalists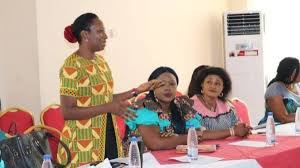 Government at all levels has been called upon to check the increasing rate of violence against women and the girl-child. The Acting Chairperson of the Nigerian Association of Women Journalists, NAWOJ, Rivers State Council,  Mrs Grant-Amadi Joy, made the call as Nigeria joins the rest of the world to celebrate International Day for the Elimination of Violence against Women and Girls.
   Calling for  social referral centers to be established at strategic places to rehabilitate victims of violence, Mrs Grant-Amadi said this year's theme "Orange the world: Fund, Respond, Prevent, Collect", is apt as it amplifies global action to bridge funding gaps, as well as  ensure essential services for survivors of violence .
She stressed on the need to encourage collection of accurate data, explaining that it would improve life-saving services for women and children. In her words, " it is pertinent to note that collection of accurate data to improve life saving services for women and children should be encouraged."
The association, through the Acting Chairperson, applauded Interventionist efforts of Non-governmental Organisations including Doctors without Borders, Medical Women Association of Nigeria, Rivers State Branch and International Federation of Female Lawyers (FIDA) Rivers, and appealed for sustainability.

Ogoni Women And Alternative Livelihood Needs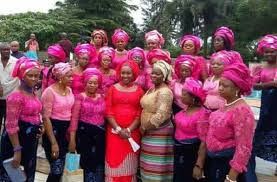 Women drawn from the four local government areas in Ogoniland are demanding for livelihood needs to be put in place in Ogoniland, this is to enable them have other alternative means of livelihoods.
The demand came up during the Kebetkache Women Development and Resource Centre's public presentation and unveiling of the report on 'Assessment of Women's Livelihood Needs in Ogoniland: Challenges and Prospects,' held recently  in Port Harcourt.
They  lamented  the poor soil condition which they complaining that it,  no longer serves  their farming and business needs, as a result of the hazardous pollution ongoing day and night in the air and soil .
One of the participants Jessy likened  the absence of  sources of livelihoods and the cries of the women unattended to, all these years to a flood that would have swallowed up the entire Ogoniland but for God's intervention.
 Explaining a study recently conducted in the area, one of the participants, Mrs Grace Nwindee, said in the  four local government areas, 38.3% of respondents are engaged in trading – buying and selling of clothes, provisions, drinks, food spare parts, building materials, woods etc. 20% are into farming, fishing, while 17.5%  are artisans – bakery, hair-dressing, bead making, videography, fashion designing.
In all of these  Precious Jessy, appealed to stakeholders present to come to the aid of the women in Ogoniland by providing them with soft loans and grants to enable them have alternative means of livelihoods.
Meanwhile, Kebetkache  Executive Director, Madam Emem Okon, had said that the main aim of the study was to promote women's inclusion in livelihood decision making for sustainable development in Ogoni, adding that the study identifies the livelihood preferences and priorities as well as  existing opportunities to enhance women's economic development in Ogoniland.
According to her, the study addresses  the existing livelihood activities and opportunities for women in Ogoni; the women's expectations and priorities in terms of livelihood options in Ogoni; What constitutes women responses to livelihood challenges in Ogoniland;
More so, the adaptative strategies for the design of a viable livelihood program for Ogoni women," among others, she said.Okon further explained that Kebetkache interventions empower women and strengthen their capacity to advocate for the holistic implementation of the emergency measures, hence the essence why they advocate for the inclusion of women in all processes of the implementation of the emergency measures and the clean-up exercise in Ogoniland.
Kebetkache's interventions she added, also include strengthening the capacity of Ogoniwomen to engage with stakeholders, particularly HYPREP, to advocate for the holistic implementation of the emergency measures.
She added that this is key to a successful clean-up process that is inclusive and participatory, noting that the specific objectives of the women's livelihood needs assessment in Ogoniland were: To describe the existing livelihood activities and opportunities for women in four local government areas in Ogoniland; To assess women's expectations and priorities in terms of livelihood options in Ogoniland; To investigate women responses to livelihood challenges in Ogoni communities; To recommend a road map-map for the design of an efficient livelihood programme for Ogoni women.
She said: "The report is to serve as advocacy tool to instigate interest and dynamism in enhancing women livelihood and promoting the economic power of community women".
By: Susan Serekara-Nwikhana