Terrorists Not Targeting Only Christians, Buhari Rants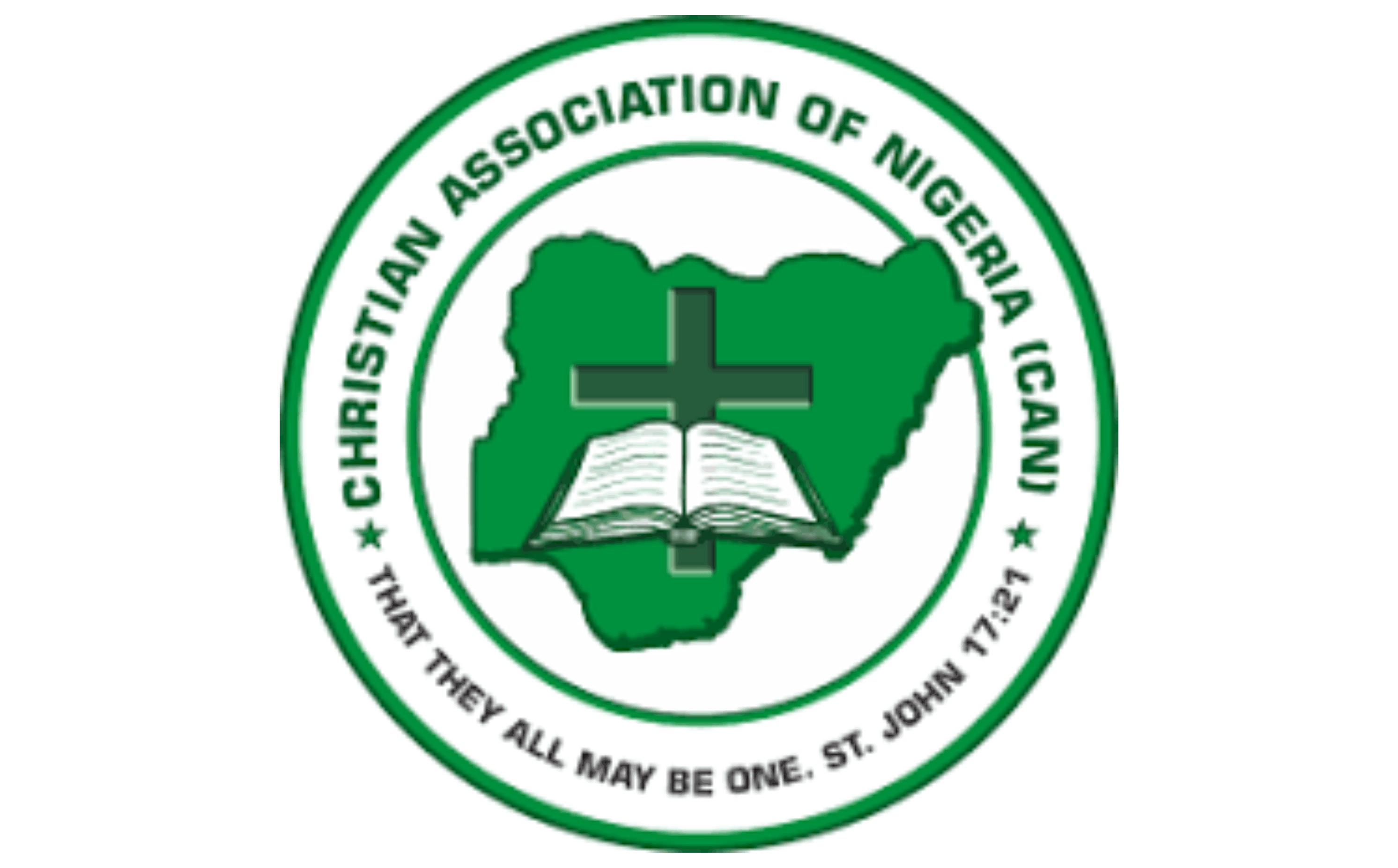 President Muhammadu Buhari has finally reacted to the beheading of the Chairman of the Christian Association of Nigeria (CAN) in Adamawa State, Pastor Lawan Andimi.
It would be recalled that Andimi, who was the chairman of CAN in Adamawa State, was beheaded by Boko Haram on January 18, a few weeks after his abduction on January 2.
In a statement he personally signed and made available to newsmen, yesterday, Buhari, noted that Nigerians everywhere, those of Christian belief and those of none, were mourning the death of Pastor Lawan Andimi, "taken from us by Boko Haram for his refusal to denounce his Christian faith."
Speaking further, Buhari said, "I did not know Pastor Andimi personally. Yet, Nigerians and I both know him and his church by their works: healing, caring, feeding and educating, particularly in the north-eastern region of my country—in those areas threatened for too long by terrorists. Every day, the Church of the Brethren in Nigeria (EYN) places itself there bravely where the brotherhood of man is most in need of sustenance.
"Pastor Andimi's ministry was located only 60 miles from the town of Chibok, from where in 2014; the world witnessed the shocking kidnapping of 267 schoolgirls.
"That even one individual—this time a man of the church—could still be taken by the terror group seven years later might be viewed as evidence the terrorists are fully functional and undefeated. But it is not.
"Since I was first elected to office in 2015, 107 of the Chibok girls have been freed. Today, we seek the others. Boko Haram are no longer one, unified threat, but fractured into several rivals.
"These splinters are themselves degraded: reduced to criminal acts which—nonetheless no less cruel—target smaller and smaller numbers of the innocent. We owe thanks to the Nigerian defense forces, bolstered by our partnership with the British, American militaries and other countries that we are winning this struggle in the field.
"But we may not, yet, be completely winning the battle for the truth. Christianity in Nigeria is not—as some seem intent on believing—contracting under pressure, but expanding and growing in numbers approaching half of our population, today.
"Nor is it the case that Boko Haram is primarily targeting Christians: not all of the Chibok schoolgirls were Christians; some were Muslims, and were so at the point at which they were taken by the terrorists.
"Indeed, it is the reality that some 90 per cent of all Boko Haram's victims have been Muslims: they include a copycat abduction of over 100 Muslim schoolgirls, along with their single Christian classmates; shootings inside mosques; and the murder of two prominent imams. Perhaps, it makes for a better story should these truths, and more, be ignored in the telling.
"It is a simple fact that these now-failing terrorists have targeted the vulnerable, the religious, the non-religious, the young, and the old without discrimination.
"And at this point, when they are fractured, we cannot allow them to divide good Christians and good Muslims from those things that bind us all in the sight of God: faith, family, forgiveness, fidelity, and friendship to each other.
"Yet sadly, there is a tiny, if vocal, a minority of religious leaders—both Muslim and Christian—who appear more than prepared to take their bait and blame the opposite religious side".
Buhari lamented that the insurgents were attempting to divide the country along religious lines.
He said, "The terrorists, today, attempt to build invisible walls between us. They have failed in their territorial ambitions, so, now instead they seek to divide our state of mind, by prying us from one another—to set one religion seemingly implacably against the other."
Buhari further explained the meaning of Boko Haram, stating that, they are debased by the deceptive scripture.
"Translated into English, Boko Haram means 'Western teachings are sinful.' They claim as 'proof' passages of the Quran which state that Muslims should fight 'pagans' to be justification for attacks on Christians and those Muslims who hold no truck with them. They are debased by their wilful misreading of scripture—at least those of them who are able to read at all.
"Of course, there is much of Christianity and Islam—both in teaching and practice—that are not the same. Were that not so, there would be no need for the separateness of the two religions. Yet though these unread terrorists seem not to know it, there is much between our two faiths—both the word and the scripture—that run in parallel.
"The Bible teaches, 'Each one must give as he has purposed in his heart, not grudgingly or under compulsion' (2 Cor. 9:7), while the Quran states: 'There is no compulsion in religion' (2:256).
"Similarly, the Bible states: 'For if anyone is a hearer of the Word and not a doer, he is like a man who looks intently at his natural face in a mirror' (James 1:23). The Quran concurs: 'Those who believe and do good works, theirs will be forgiveness and a great reward" (35:7).
Buhari called on religious leaders to listen to his advice as his government makes effort towards annihilating Boko Haram.
"I call on Nigeria's faith leaders, and Nigerians everywhere, to take these words of concord and the many more that exist to their hearts and their deeds. Just as my government, and our international partners, quicken our campaign to defeat Boko Haram within and without our borders, we must turn our minds to the future. There is no place in Nigeria for those who seek to divide us by religion, who compel others to change their faith forcibly or try to convince others that by so doing, they are doing good.
"Rather, we might all learn from the faith and works of Pastor Andimi. There seems little doubt he acted selflessly in so many regards—giving alms and prayers to both Christians and Muslims who suffered at the hands of the terrorists. And he passed from us, rightly refusing to renounce his faith that was not for his captors to take, any more than his life. His belief and his deeds are a lesson and an inspiration to all of us", Buhari added.
North Can Live Without VAT Accruals, NEF Boasts …Backs Wike, Southern Govs On Fiscal Federalism, Restructuring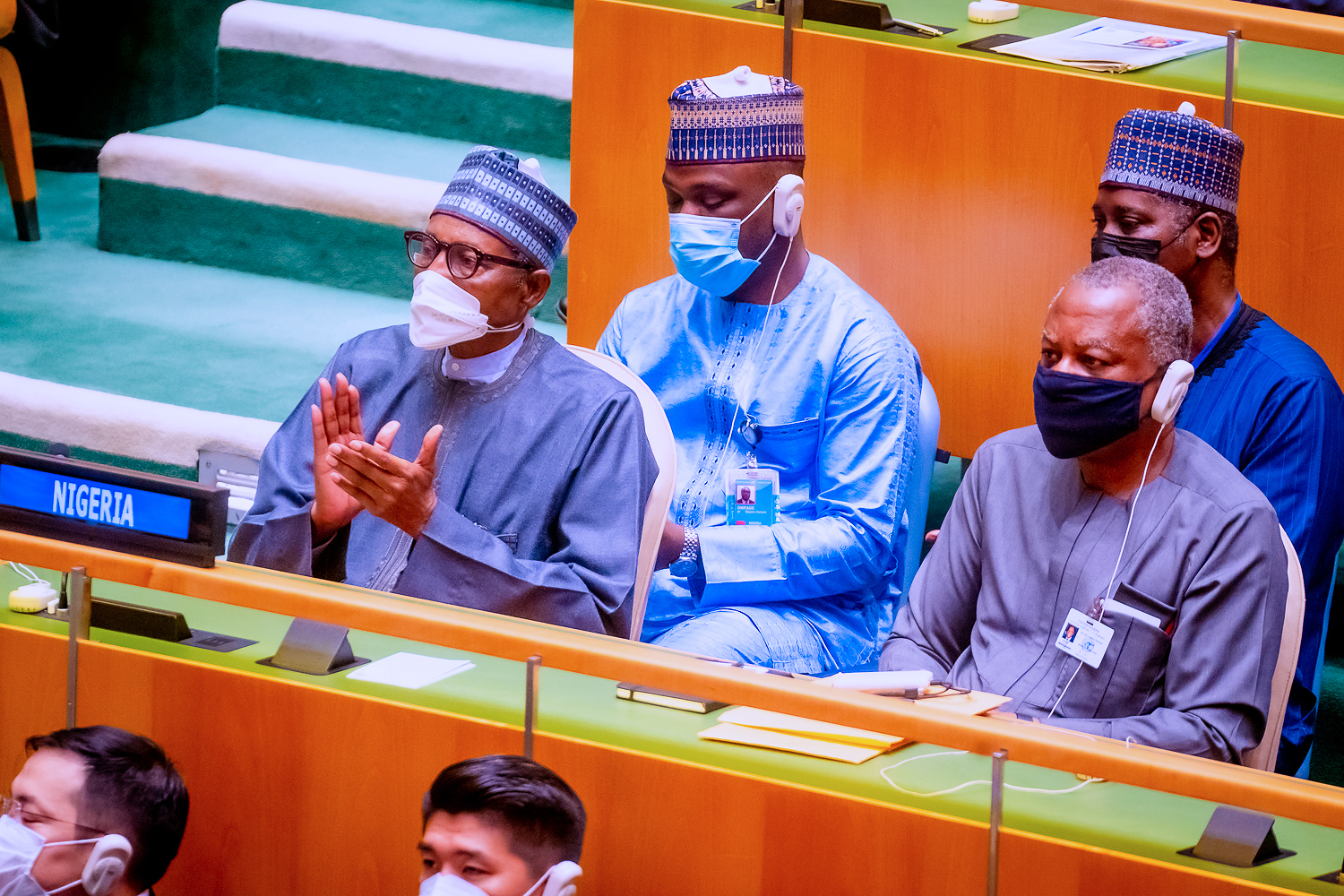 The Northern Elders Forum (NEF) has boasted that the North was a rich region, and can survive on its resources without the "billions" accruing to Southern states.
The NEF Director of Publicity and Advocacy, Dr. Hakeem Baba-Ahmed, made this known, yesterday, when he featured on Arise TV's 'The Morning Show' breakfast programme.
He was reacting to the tussle between states and the Federal Government on the collection of Value Added Tax (VAT).
VAT is a consumption tax paid when goods are purchased and services are rendered, and charged at a rate of 7.5 per cent.
Although Rivers and Lagos states have started the process of collecting VAT within their territories, the Court of Appeal, in a ruling on September 10, ordered that status quo be maintained pending the determination of an appeal filed by the Federal Inland Revenue Service (FIRS) against the judgment of the Federal High Court sitting in Port Harcourt.
Apart from Lagos and Rivers states, Ogun State has also started the process of passing a bill on VAT in its House of Assembly.
At the Southern Governors' Forum meeting in Enugu, last Thursday, the 17 governors insisted that they have the constitutional mandate to collect VAT, and vowed to ensure that the rule of law prevails in the matter.
While some northern governors like Aminu Masari (Katsina), Yahaya Bello (Kogi), amongst others, had kicked against the move, the 17 Southern Governors led by Governor of Ondo State, Rotimi Akeredolu (SAN) had unanimously supported the position that "the collection of VAT falls within the powers of the states."
Speaking, yesterday, during the television programme, Baba-Ahmed said, "I will advise that we wait to hear what the court says. However, even the fact that it has become an issue suggests that we really do need to address the fundamentals and the manner in which the federation works.
"We have always supported restructuring. We have always asked that a major and genuine shift initiative either by groups or the National Assembly so that matters like this be addressed properly.
"If we don't do that now, then, we should get a leader that would do that in 2023. This administration appears not to understand the importance of restructuring; we do in the North, we recognise the fact that we need to change the manner in which we generate wealth and allocate (it).
"The thing is: the North wants restructuring; the North wants fiscal federalism. We are a rich region, and we can live on what we have, even if we don't have the billions that accrue to others states. Our poverty is not a kind of problem that we would break this country over."
According to him, the VAT war is a wake-up call to northern governors who need to recognise the fact that VAT or no VAT, they need to develop their resources and develop the human capital of the North.
The NEF spokesman added, "North, you said you have many people but you are under-developing your own people – the biggest liability of the North is that we have a huge population that is under-developed. You need to develop the human capital that you have.
"We need leaders; the current governors don't recognise this. Otherwise, they won't be involved in this argument; allow the court to decide.
"But for goodness sake, (they should) begin to think — what else can we do if the court decides now that Rivers State is right, Lagos State is right, and the Southern states are right, and they won't be getting all these billions coming in from VAT? What happens?"
Baba-Ahmed said the Northern governors at this stage should not be sleeping, noting that the North is "sitting on wealth, we have massive resources in this country, we have to fight insecurity first, and the Federal Government has to help us, we need to clear the bushes, the forests and all the criminals that are there, and we need to go back to farming.
"Agriculture is a major asset; we have land, we have water, we have livestock, we have minerals that are literally begging to be picked from the ground but our governors are too focused on the pittance that they are getting. This is wrong", he argued.
Boxing: Joshua Facing Toughest Test In Usyk?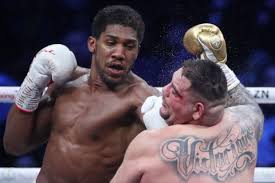 Boxing champion, Anthony Joshua could face his toughest test yet when he fights Oleksandr Usyk in London on Saturday, says ex-world champion George Groves.
Joshua, 31, puts his WBA, WBO, IBF and IBO world heavyweight titles on the line against Usyk, a former undisputed cruiserweight world champion.
The 34-year-old Ukrainian has won all 18 professional fights, beating Tony Bellew and Derek Chisora on that run.
"Technically, Usyk is brilliant," said Groves . "He showed that in unifying the cruiserweight division in great fights and I believe he could be Joshua's toughest test to date. This is the first fight when I wouldn't be surprised if Joshua got beaten.
"Joshua has fought [Wladimir] Klitschko and been in with Joseph Parker and also been beaten [by Andy Ruiz] and the only question mark for Usyk Is he big enough to compete with AJ?
"If Usyk keeps a high pace and makes Joshua miss with a lot of shots, that will work to Usyk's advantage as he has probably got a better engine.
"Joshua is a phenomenal athlete with tremendous punching power and strength but has a tendency to tire out if the pace is uncomfortable for him."
A crowd of more than 60,000 is expected and it will be the largest attendance Joshua has fought in front of since his win over Alexander Povetkin with 80,000 at Wembley Stadium in September, 2018.
Since then, Joshua has lost to Ruiz in New York before winning the rematch in Saudi Arabia and gained a ninth-round victory over Bulgaria's Kubrat Pulev at Wembley Arena last December, with only 1,000 fans attending because of Coronavirus restrictions.
Both Joshua and Usyk won gold medals at the 2012 London Olympics, at super-heavyweight and heavyweight respectively, with the Briton going on to win 24 of his 25 professional fights, including 22 inside the distance.
Meanwhile, Dillian Whyte, who lost to Joshua in 2015 and is pushing for a rematch with him or a shot at WBC champion, Tyson Fury, believes the key to beating Usyk on Saturday is to adopt an attacking strategy.
"I think it's a great fight and Joshua will stop him in the first six or seven rounds," Whyte told Tidesports source.
"Usyk will start fast and Joshua should be cagey as Usyk is a bit lighter. Joshua can sometimes lack confidence but hopefully he goes back to the old him, starts pressing, being the bigger, stronger guy and gets the job done early.
"If Joshua sets the pace, he can get an early knockout and if he is strong, confident and walks him down, then I don't see Usyk's punches troubling Joshua."
Groves, who held the WBA Super-Middleweight belt in 2017 and 2018, added: "If I was Joshua, I would take control of the ring and try to dominate and bully off the front foot.
"Usyk will want to be off the back foot for the first couple of rounds, then try to pepper Joshua.
"If I was in the Joshua camp, I would say: You want to keep this guy in his box. You don't want Usyk having any confidence, so hit him hard and early.
"In the first three rounds, you want to land something big on him."
Promoter Eddie Hearn also suggested Joshua could get an early victory.
Hearn said: "I'm always nervous for an Anthony Joshua fight, especially when you're fighting someone that really believes he is going to win".
2022 AFCON: 'Cameroon On Track'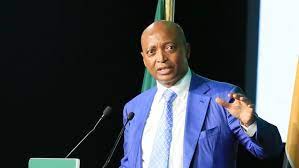 The Confederation of African Football (CAF) President, Patrice Motsepe, has said that Cameroon is "on track" to successfully host the Africa Cup of Nations early next year after visiting Olembe Stadium in Yaounde last weekend.
The venue will host the opening match and final of the AFCON in January and February of 2022.
A CAF delegation, including President Motsepe and General Secretary, Veron Mosengo-Omba, were joined by Cameroon's Sports Minister, Professor Narcisse Mouelle Kombi in inspecting progress made at the Olembe Stadium and various other facilities in the capital city.
"I'm very satisfied with the briefing I got and what I saw. I saw the Olembe Stadium and it is world class; we should all be proud as people of Cameroon and as Africans," said Motsepe, as quoted by CAF's website.
"We must applaud Cameroon [for] building such infrastructure. In partnership with the Government, the Minister of Sports, LOC, FECAFOOT President and CAF administration under Veron [Mosengo-Omba], I'm certain that in January next year, the rest of the world will be impressed. I'm very satisfied with what I have seen. We are on track."
Motsepe continued: "The quality of football that will be played here will once again show the world that Africa has the quality to one day win the FIFA World Cup, that is the ultimate goal. The AFCON is special and I think it is important for us to set the tone in Cameroon."
Mosengo-Omba also heaped praises on Olembe Stadium: "The infrastructure and architecture of the stadium is world class and can be compared to many other famous stadiums globally. In Cameroon, we have six beautiful match venues. Our job now is to ensure that we are ready with everything else."