Bizman Tasks Govt On Youths Participation In Agriculture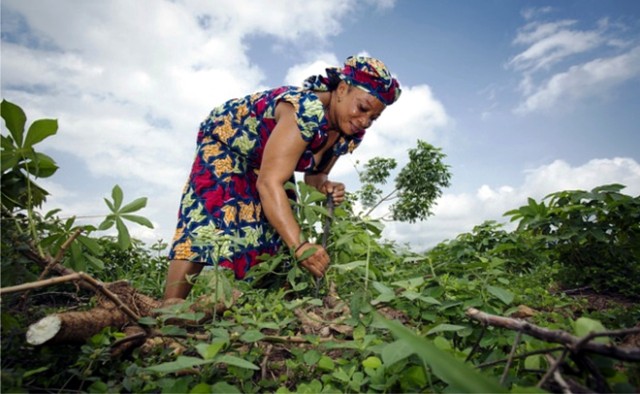 A business executive and Chief Executive Officer of 'Farm 4 me', Adams J. Adama, has urged governments at all levels to encourage youth participation in agriculture through Public Private Partnership.
He said that time has come for the country to embrace mechanized and large scale agriculture and deemphasize white collar jobs, saying Nigerian youths are daring, enterprising and adventurous.
Adama who made the call on Tuesday while speaking to airport correspondents, at Port Harcourt Intentional Airport, Omagwa, said that it is myth to assume that Nigerian youths are not interested in agriculture.
"They are not interested in subsistence farming as their ancestors and fathers, but are interested in mechanised and digital agriculture.
"Agriculture is one of the ventures that can truly engage Nigerians. Our youths are anti-poverty and ambitious, they would not want to end up poor like their ancestors, hence the reason for running to urban areas in search of better life.
"The duty of government is primarily to create a conducive environment for the citizens to live up to their full potentials, and it is time to beam the searchlight on the investment opportunities in agriculture in Nigeria", he said.
On how government could encourage youths in agriculture, the agriculturist said government should finance farm equipment procurement for private companies to manage, as well as give remarkable tax exemptions to farmers and agrictech companies to encourage large scale farming.
"Free advert slots should be given to agrictech companies, farming cooperatives and farmers association to advertise their farm produce. Platforms should be created to enable farm produce be sold directly to large scale buyers at good prices.
"Government should also give financial grants to NGOs and social enterprises engaged in training small holders farmers on modern farming techniques based on global best practices.
" Efforts should be intensified to woo foreign investors to Nigeria's agricultural sector, and also come up with policies that give competitive advantages to local food production over imported foreign foods", Adama said.
The agro business executive expressed optimism that Nigerian youths would embrace agriculture in their numbers if government can do all, or some of the recommended tasks.
By: Corlins Walter & Loveth Uranta

Piracy, A Threat To NNPC Operations -GMD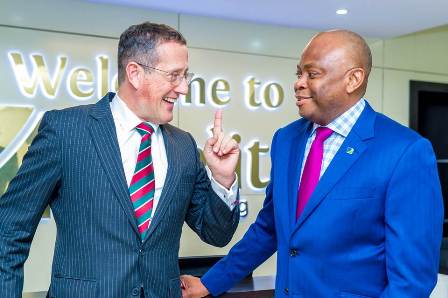 The Nigerian National Petroleum Corporation (NNPC) has described piracy and other criminal vices in the nation's waterways as a threat to the corporation.
This is as the corporation said the nation lost about $750 million to oil theft in 2019.
The amount is about N230 billion at the official CBN exchange rate of N306 to $1.
This was contained in a statement by the NNPC Acting spokesman, Samson Makoji, on Wednesday.
The Group Managing Director, Mallam Mele Kyari, was quoted to have stated this during a presentation to members of the Executive Intelligence Management Course 13 of the National Institute for Security Studies (NISS) who visited his office.
Kyari noted that any threat to the corporation's operations was a direct threat to the very survival of Nigeria as a nation because of the strategic role of the corporation as an enabler of the economy.
The GMD listed other security challenges facing the corporation to include vandalism of oil and gas infrastructure and kidnapping of personnel, adding that there was a deep connection between the various shades of insecurity challenges as they are all linked to what was happening in the Gulf of Guinea and the entire maritime environment.
He called for a concerted effort and synergy to secure oil and gas operations for the economic survival of the country.
Also speaking, the NNPC Chief Operating Officer, Downstream, Engr Yemi Adetunji, said in 2016, the Gulf of Guinea accounted for more than half of the global kidnappings for ransom.
He noted that out of 62 kidnap cases globally, 34 involved seafarers.
Adetunji, however, stated that the NNPC was working closely with security agencies to tackle the security challenges, and cited the "Operation Kurombe" that was recently conducted by the Nigerian Navy at the Atlas Cove as an example of such collaborative efforts.

FIRS Targets 17% Tax To GDP Ratio By 2023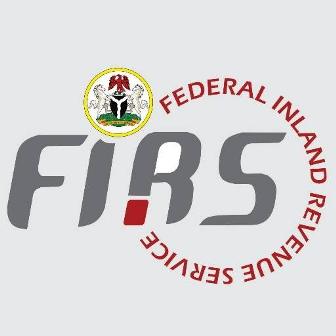 The Federal Inland Revenue Service (FIRS), says it will raise Nigeria's tax ratio to Gross Domestic Product ratio from the current six per cent to 17 per cent by 2023.
The FIRS Executive Chairman, Muhammad Nami, said this during a meeting with traders in Lagos.
A statement from the FIRS stated that the objective of the meeting was to sensitise Lagos traders and market unions on the 2019 Finance Act.
Over 100 officials of traders' associations and unions attended the meeting.
He listed the benefits of the new Finance Act to include reduction of the Company Income Tax from 30 per cent to 20 per cent.
Nami urged the entrepreneurs to register their businesses officially rather than operate informally in order to access the benefits from the Act.
He urged the traders to separate their personal finances from their business capital in order not to lose their working capital to state tax bodies.
The FIRS stated that doing so would help their businesses to grow as they pay less tax.
He urged the traders to endeavour to charge value added tax on applicable goods and services, especially consumption, and remit it to the FIRS promptly.
Nami also disclosed that more FIRS tax offices would be opened in markets nationwide to bring the service nearer to traders and make tax compliance easier for them.
He said the FIRS under his watch would reposition its corporate social responsibility activities to benefit the informal sector, including markets, in order to create a conducive business environment for them.

SON Opens Talks With China Over Sub-Standard Products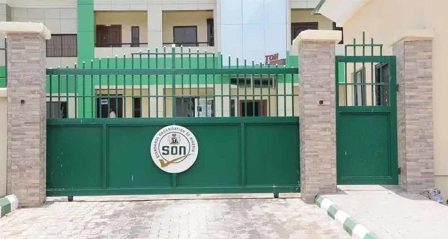 In a bid to check the menace of substandard goods in the country, the Standards Organisation of Nigeria (SON), has opened talks with Chinese trade authorities.
Special Assistant to the Chief Executive of SON and Head of Public Relations, Mr Bola Fashina, disclosed this in an interactive session with newsmen in Lagos on Wednesday.
Fashina said the deal with China would ensure that Chinese factories that produce items for Nigerian manufacturers implement at least the minimum Nigerian standards for goods destined for the nation.
According to him, discussion with the Chinese authorities was opened in June 2019 and had reached advanced stages.
He disclosed that another meeting that had been fixed for the first week of February could not hold because of the current coronavirus ravaging some parts of China.
The deal with China would ensure that factories in the Asian country reject orders from Nigeria that do not meet Nigerian standards.
Fashina said, "The authorities are not happy that some of their manufacturers are giving their country a bad name. That is why we are working with them to nip the problem in the bud."
Generally, on the menace of substandard products, Fashina said that the regulatory body was having more challenges with imported goods than with the ones manufactured in the country.
He said for goods made in Nigeria, they could be taken back to the factory while it is difficult to make amends for goods that were manufactured abroad.
"Our major problem is with imports. That is also because it is difficult to catch them from the source. We have been out of the ports since 2011.
"Sometimes we work on information from Interpol. We follow them when they are out of the ports and sometimes we miss them," he stated.
Fashina said that importers of substandard products prefer taking their goods from the ports during weekends and public holidays.
He said the facilities and centres of the organisation across the country had been strengthened to rein in substandard products throughout the federation.