NGO Donates Educational Materials To Community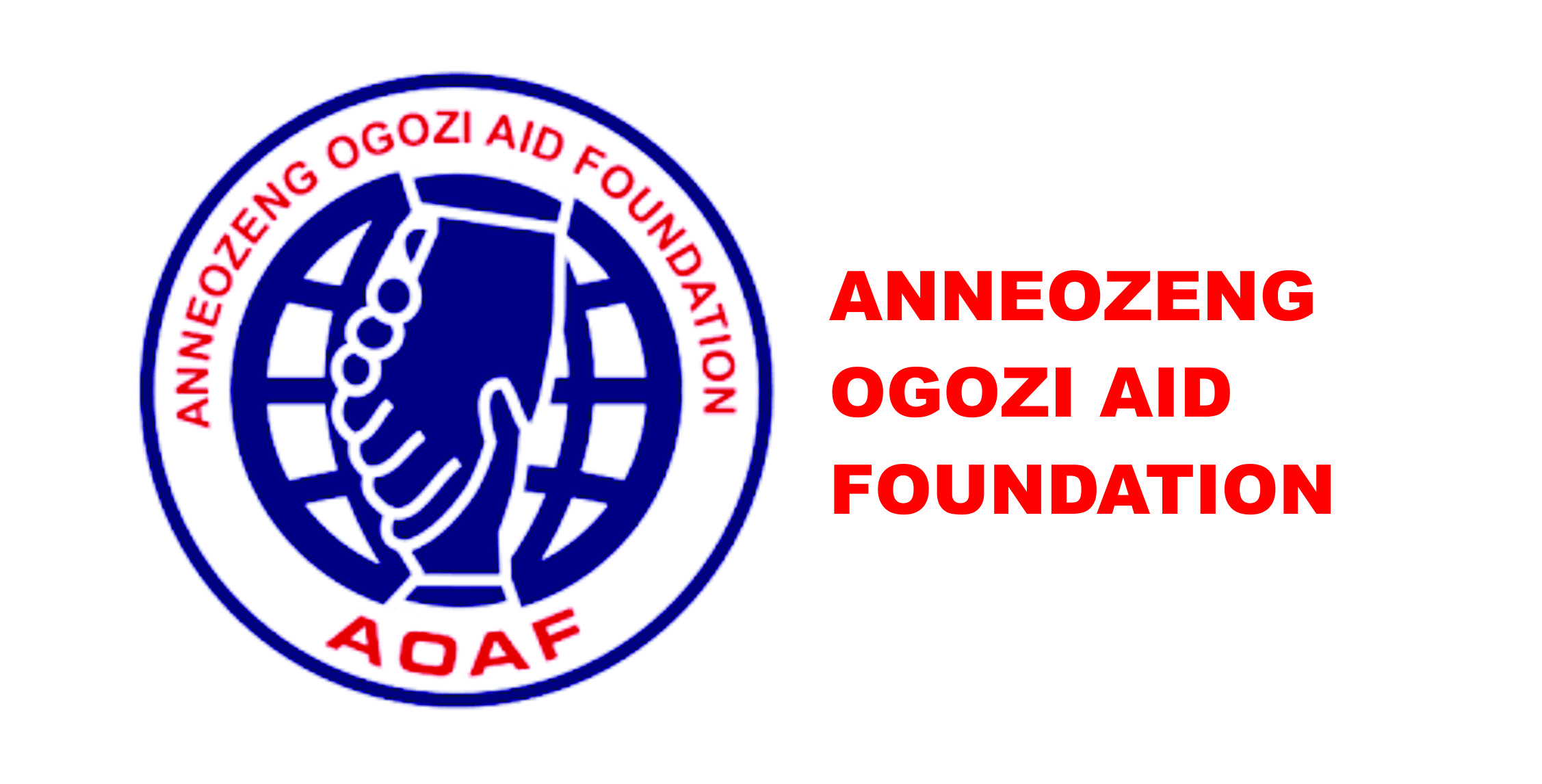 Anneozeng Ogozi Aid Foundation (AOAF), a Non-Governmental Organisation, yesterday donated educational materials and medicines to Kaida Community in Abuja.
The Founder of AOAF, Mr Anneozeng Ogozi said that she deemed it fit to provide Kaida community children with writing materials such as books, pencils, erasers, sharpeners and pens, to help foster education within the community.
She said the community had just one non-functional hospital and that prompted the need to also provide the village with malaria test kits, drips and deworming medicines, amongst others.
She said that her foundation had realised that the educational and medical system in Kaida was poor and needed the intervention of NGOs, federal government and other well meaning Nigerians.
"Children in this community look really malnourished with blotted stomachs and the hair on most girls have changed colour to red," she said.
Ogozi said that her foundation was willing to place 20 randomly selected students on scholarship.
Our source reports that Ogozi, who initially wanted to sponsor just 20 students ended up sponsoring 36 students after seeing how passionate majority wanted to be selected for the scholarship.
Among those selected were orphans in the school and the best academically performing students, amongst others.
Ogozi said she decided to increase the number of beneficiaries because she realised that 20 was too low to be selected from the total number of students in the school.
"They all need help. They all cannot help themselves, they all cannot afford things for themselves.
"We will discuss with the teachers to know how their administration works here.
"We will make enquiries on, if the children pay school fees or if they are being taught for free, as that will also help us know how to place our support and assistance," she said.
On the foundation's visit to a nursery and primary school headed by missionaries in the community, the classrooms were found in poor conditions.
"This place is so timid that when the children see you, they start running so you will have to call them, make friends with them and let people who understand their language tell them you are not here to harm them.
"We first took them on a play session outside, just to calm their nerves as their classroom environment was really nothing to write home about," Ogozi said.
The foundation also gave out clothes and footwears to some of the students they noticed were in school without footwears.
A Primary three beneficiary of the scholarship, Mary Paul, expressed gratitude for the kind gesture of the foundation.
She said that she was happy to get many writing materials but would like well meaning Nigerians to assist in restructuring the school.
Tambuwal Clears Air On Almajiri Qur'anic Education -Says Govt To Remodel Not Ban It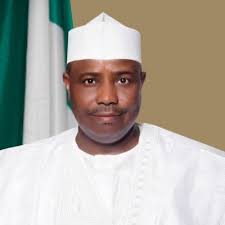 Governor Aminu Tambuwal of Sokoto State has said that the state government is targeting the remodelling of the Qur'anic education system and not banning it.
Tambuwal stated this on Saturday, at the closing of a two-day workshop for the adaptation of the Indonesian Pondok system into the Almajiri-Islamiyya educational system in the state.
He expressed government's determination to ensure that the initiative was implemented to the letter, stressing that any recognisable success of the system would upgrade and improve the state's educational system.
" We are not aiming to ban the Almajiri qur'anic education system as some people have urged the Sokoto state government to emulate other states.
" We are striving to provide reasonable solutions to the challenges and with the present initiative the time has come", Tambuwal said.
He assured of full implementation of the suggestions made by resource persons and the design of a programme that would surely be a solution to the educational challenges, especially bridging the gap of out of school children.
In his remarks, Sultan of Sokoto, Alhaji Sa'ad Abubakar III, urged the Federal Government and its agencies, including the Universal Basic Education Commission (UBEC) and others, to consider making financial provisions to the Almajiri qur'anic educational system.
Abubakar noted that when the implementation of the initiative begins, the out of school children figure will drop as well as curtail those roaming the streets.
The Sultan urged others states to emulate Sokoto state on the initiative, in recognition of its importance and suitability to Nigerian's system of education.
The Special Adviser to President Muhammadu Buhari on National Social Investment Programmes, Mrs Maryam Uwais, expressed delight at the initiative as it was in line with the President's efforts at reducing poverty and  empowering Nigerians.
Old Students Move To Sponsor Indigent Students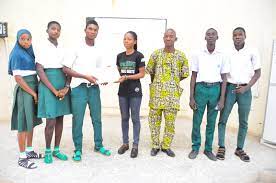 Members of the Old Students Association of Community Comprehensive High School, Ikaram Akoko, in Ondo State, have promised to adopt some indigent pupils of the school for sponsorship.
The 'adopt a pupil' initiative was announced by the newly-sworn-in executive of the association, led by its President, Mr Oluwarotimi Williams-Daudu, to help encourage pupils return to school in the community.
Williams-Daudu said this in an interview with newsmen on the sidelines of the celebration of 44th anniversary of the school on Sunday at the school in Ikaram Akoko in the Akoko Northwest of Ondo State.
He said the plan was to encourage any old student to adopt an indigent student and pay the school fees, provide uniforms and books.
The president said the association had also recruited teachers for the school when it discovered that the school had only four teachers, including the Principal and Vice Principals.
He said the classroom blocks being built by the old students would be completed within the next 100 days, which would replace the dilapidated ones.
"We, the old students, are building infrastructure, building classrooms and also see how we can construct the link road to the school.
"We plan to introduce "adopt a child" initiative where an old student will adopt any child that could not pay school fees. We can also adopt those children that are gifted intellectually. We will pay for uniforms and books.
"Many of our members are overseas, we are looking at doing exchange programmes with schools abroad so that our pupils could go overseas and see education from the global perspective.
"Many parents cannot buy books for their children so we are going to be appealing to individuals, donor agencies as well as well established schools to donate books to this school.
"Public schools are totally neglected in this country, governments need to do more to help public education.
"Any act of indiscipline will not be tolerated. If we are showing them a helping hand, the pupils must respond with change to attitude and studies,"he said.
"It is wrong for the principal to say the students are not ready. We feel the pain that a once illustrious school is going into the abyss.
"It is a shame that government has abdicated and abandoned its responsibilities. We will not allow things to degenerate," he said.
The school Principal, Joseph Gbadamosi, called for donation of computers to enable the students embrace Information and Communication Technology.
He said the school needs total renovation as the buildings were still as they were 44 years ago.
STEM: Group Trains 200 Girls, 40 Teachers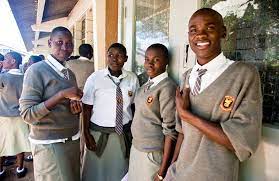 A non-governmental organisation, Zonal Club of Ibadan 1, has trained  no fewer than 200 secondary schoolgirls and 40 teachers on enhancing girls' participation in Science, Technology, Engineering and Mathematics (STEM). 
 The President of the organisation, Dr Olajumoke Akere, made this known at the grand finale of an event tagged, "STEM Needs Girls and U Teach  STEM",  in Ibadan on Sunday.
She said the training was geared toward bridging gaps in STEM fields.
Akere said that the organisation would strive to expand the scope of the training.
According to her,  statistics has shown that only 28 per cent of females are into  STEM professions globally, while gender gap is high and fast growing in computer science  and engineering  which are considered  to be the dependable professions in future. 
She added that the training  was to encourage girls to take up careers in science, technology, engineering and mathematics to widen their intellectual horizons as well as achieve self-sustainablity.
"We believe that there is gender imbalance in these professions; hence, the need for more girls in STEM careers," she said.
Akere said that the society would need to motivate and encourage girls to go into STEM.
"We believe that a career in STEM will help them to be contributive and productive to the society, themselves and global environment.
"If we look at the 21st  century, one of the skills that are very important for any individual to have is Information and Communication Technology (ICT)," Akere said.
She suggested expansion of after-school and summer school opportunities for girls and provision of professional education to teachers, among others. 
In a keynote address, the Director in-charge of  ICT at the  University of Ibadan, Mrs Abiodun Alao, called on  governments to adequately fund ICT education and provide necessary facilities for schools. 
"The major thing our government should do is to provide an enabling environment, and in doing so, the government needs to ensure that schools are well-funded.
"The truth is that ICT is capital intensive and it is not something some individuals or even some schools will be able to do successfully without the necessary financial backing from government.
"It is high time we had a stream or what we call the highline of intervention for ICT.
"Until the government gives this attention, schools will continue to struggle and develop at their own pace," Alao said.