Real Madrid Academy'll Educate Kid Football Stars -Wike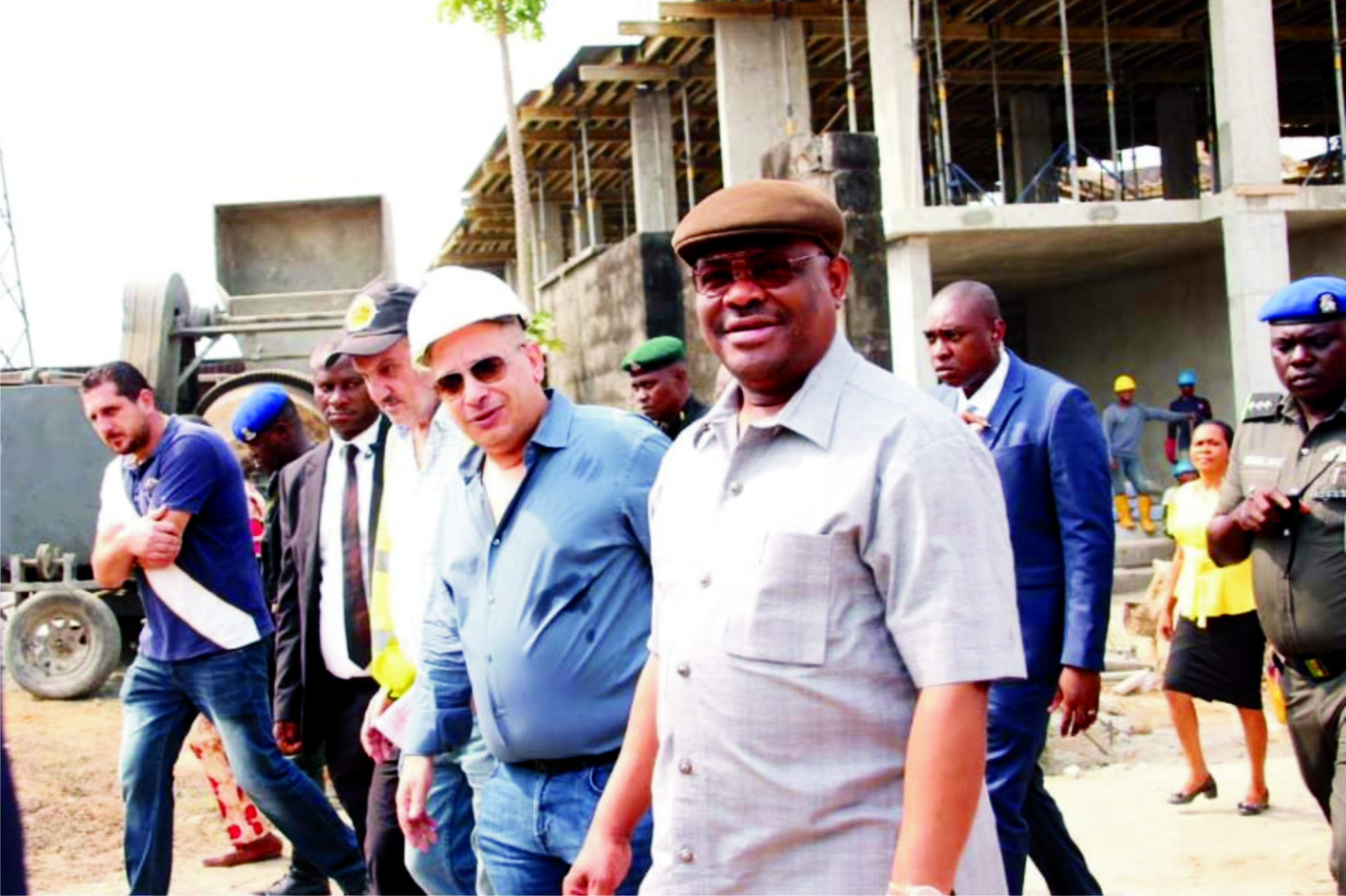 The Rivers State Governor, Chief Nyesom Wike has declared that the Real Madrid Academy would empower upcoming football stars with the requisite formal education to effectively rule the sporting world.
Addressing journalists after inspecting ongoing construction of hostels and additional classrooms at the Real Madrid Academy in Port Harcourt, yesterday, Wike said several footballers were short changed in the past due to lack of formal education.
The governor said: "We are combining education and football in this academy. We felt that while they are playing football, they should be educated. So, that those that may not make it, will continue with their education.
"While those who have made it in Football, will also have a formal education. Part of the problem we have had, is that most of our footballers don't have formal education. Sometimes, it affects them in terms of negotiation and knowing what you are supposed to do."
He expressed satisfaction with the quality of work at site of the hostels and additional classrooms, saying it is world class.
"I am quite impressed with the quality of structures of hostels and additional classrooms. With what we are seeing, before the next academic session, this phase will be ready.
"This will be the best in Africa. I don't know any country in Africa that will have this kind of facility", he said.
Wike noted that sports is one of the outstanding economy boosters, hence the commitment of his administration to use it as a driving force to empower the youths.
He said: "Sports today is one of the key factors that make a nation great. It attracts foreign exchange and the rest of it. I believe that there are so many of our youths who are talented and they don't have the opportunity to bring out their potentials.
"In trying to help our youths to bring out their potentials, we should do it amongst the best. Real Madrid as far as I am concerned is the best in the world. We felt that Rivers children should go for the best.
"We thank God that Real Madrid agreed to partner with us to establish an academy here, which will make our children play in the best teams of the world.
"Last time, we sent our children to have a feel of the best when they went to Real Madrid. They were all happy. You saw the kind of football they exhibited when the academy was commissioned.
"Football is a great thing today. When I heard that Neymar was sold for that huge amount of money, I don't think any other profession will give you that kind of money. You can imagine the kind of talents Brazil has exported and the kind of foreign exchange they have attracted."
Wike said that with the quality of investment by his administration, he believes that the Real Madrid Academy will stand the test of time, even after he has left office.
He said: "This Academy will not only serve only externally, it will also beef up our local football clubs.
"I believe by the Grace of God. Government is a continuum. I will do my best. I will take it to the level that the world will know about it. When I leave, I believe that those who will take over the affairs of the reins of government would continue.
"I cannot speak for who comes me. But I pray that the standard we have set should not come low. As I place it at the world level, I expect the person who will take over will continue to make it a world class facility."
Preliminary training programmes have started at the Real Madrid Academy, which was commissioned by the Oyo State Governor, Engr Seyi Makinde amid pomp and ceremony.
The technical staff of the academy have been trained, while the first set of students have been admitted and the official agreement between Rivers State Government and Real Madrid signed in Madrid.
Meanwhile, the Rivers State Governor, Chief Nyesom Wike has explained that his administration has put in place an organisation that will independently run Real Madrid Academy in order to achieve the objectives of establishing the institution.
In an interview, yesterday, at the Government House, Port Harcourt, Wike said that the framework that his administration worked out was satisfactory to Real Madrid Football Club.
He said: "We were able to assure Real Madrid that we have put in place an organisation, that even though government will fund it, the organisation is totally independent to run it, so that there will be no interference from government.
"We had in-house sceptics who didn't believe that Real Madrid will agree to open an academy here in Port Harcourt. We also had the challenge of the location of the school. We thereafter resolved to site it at the Yakubu Gowon Stadium.
"We are committed to achieving results as far as the Real Madrid Academy is concerned. What is important is identifying what we want to do and going ahead to do it."
Wike expressed optimism that the academy will outlive his tenure because the goals are youth-centred and the necessary steps already taken to ensure sustenance.
"My prayer is that whoever will succeed me should not allow the dream to die. It will be quite unfortunate killing the dream of youths. It will not be taken lightly. The youths will never forgive such a person. What is important, don't kill the dream of youths.
"God will pick someone who will continue with this dream to allow the children who want to excel to have the opportunity. Football is the in thing today. Every weekend, midweek, most of us don't go out, because we want to watch matches as Football has taken a central role in the unity of nations, in the economy of nations, and therefore, I don't think any development conscious person would want to kill this dream.

S'Court Judgement On Bayelsa: RSG Condemns Attacks On Peter Odili, Family …Bemoans FG's Silence On Threat To Ex-Gov's Life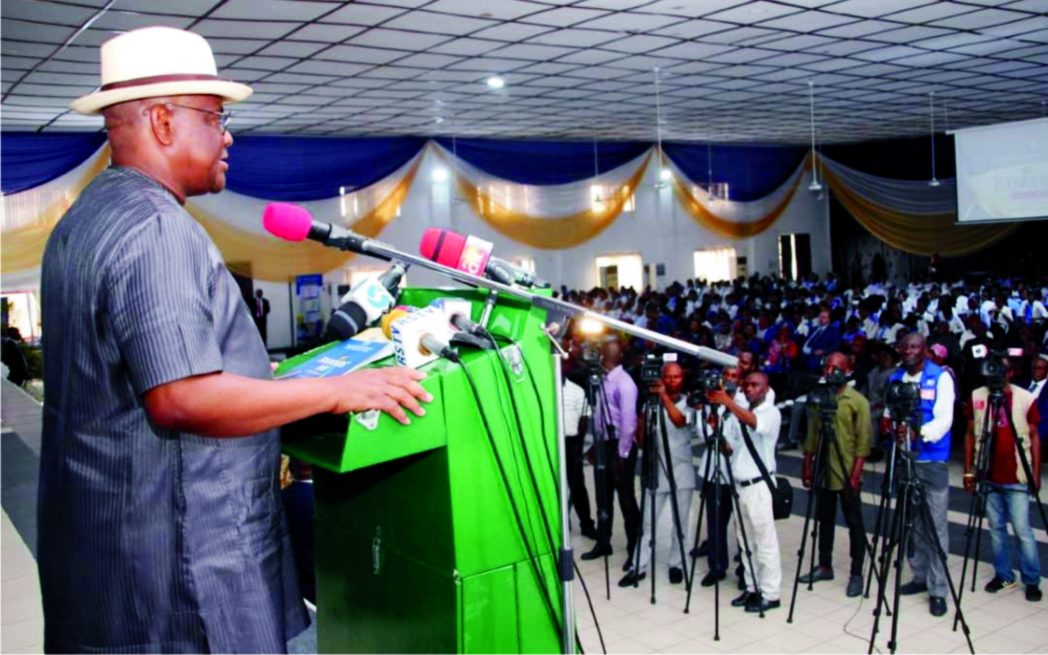 The Rivers State Government has condemned the cowardly attacks on the former state Governor, Dr Peter Odili and his family, especially his wife, Hon Justice Mary Odili, for performing her official duties as Justice of the Supreme Court in effort to further deepen democracy and promote the rule of law in Nigeria.
The condemnation was contained in a statement, signed by the state Commissioner for Information and Communications, Pastor Paulinus Nsirim, shortly after the State Executive Council (SEC), in Government House, Port Harcourt, yesterday.
The state government, which described the attacks as unacceptable and unfortunate, said it would not fold its hands and watch lawless Nigerians attack the former First Family of the state with impunity, and cautioned those involved in the dastardly act to retrace their steps and find more noble things to do to give their lives meaning.
The statement reads in full, "The Rivers State Executive Council at its meeting held on Wednesday, 19th February, 2020 at the Government House, Port Harcourt, reviewed the recent attacks on the residence of the former governor of Rivers State, Dr Peter Odili as a result of the Supreme Court judgment that nullified the election of David Lyon as governor of Bayelsa State and resolved as follows: 'That the Rivers State Executive Council observed that the Federal Government seems not to show interest in the sponsored threats to the lives of Dr Peter Odili and members of his family.
"That the Rivers State Executive Council condemns the barricading of the residence of Dr Peter Odili at Maitama, Abuja by sponsored thugs of the All Progressives Congress (APC).
"That the Rivers State Executive Council wondered why Dr Peter Odili's family should be singled out for the unwarranted attack, when the judgment that ousted David Lyon as Governor of Bayelsa State was a unanimous decision of a five-member panel of Supreme Court Justices.
"That the Rivers State Executive Council warns the Minister of State for Petroleum, Chief Timipre Sylva and the National Chairman of APC, Adams Oshiomhole and their hired agents to desist from the sponsorship of violent attacks against Dr Peter Odili and members of his family.
"That the Rivers State Government will hold Timipre Sylva and Adams Oshiomhole responsible if anything happens to Dr Peter Odili and members of his family.
"That the Rivers State Executive Council noted that in the past Rivers State suffered unfavourable Judicial Pronouncements and never resorted to self-help as being promoted by APC Leaders in the case of Bayelsa State.
"That the Rivers State Government will employ all legal means to protect Dr Peter Odili and members of his family.
"That the Rivers State Government will protect Rivers State Indigenes who are serving Federal and State Judicial officers.
"That the Rivers State Government warns that should this harassment and intimidation continue, it will have no alternative than to retaliate.
"That the Rivers State Government will defend the lives and property of Rivers people at all times. Enough is enough", the statement added.

NUPENG Shuts Filling Stations In Rivers …RSG Cautions Consumers Against Panic Buying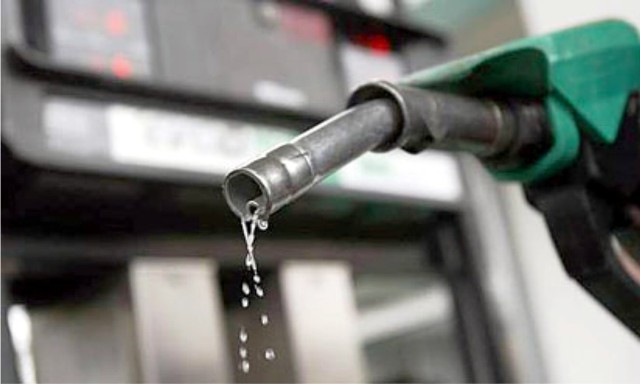 Barely 48hours after stakeholders averted proposed strike over seizure of petroleum tankers by personnel of security agencies, including the Army, the leadership of the National Union of Petroleum and Natural Gas Employees (NUPENG) has succumbed to pressure, and directed filling stations in Port Harcourt, the Rivers State capital and its environs to shut down operations following fresh disagreement between tanker drivers and security agencies in the state.
But in a swift reaction, yesterday, the Rivers State Government has called on members of the public to avoid panic buying of petroleum products as it has taken steps to resolve issues leading to the protest by petroleum tanker drivers in the state.
Most of the filling stations monitored across Port Harcourt City and Obio/Akpor local government areas in Rivers State, yesterday, were discovered to have complied with the fresh directive to embark on strike over the arrest of some tanker drivers and seizure of their vehicles.
The shutdown of operations has led to fuel scarcity and resurgence of black market in Port Harcourt and its environs.
Also, black market operators have taken advantage of the development to make brisk deals.
Our correspondent, who monitored the industrial action by the filing station operators, reports that queues have continued to build up in most filling stations in the state capital.
The majority of the filling stations were said to have stopped dispensing fuel to motorists and other consumers since midnight on Tuesday after another tanker was said to have been seized by the Task Force on Illegal Parking.
Our correspondent, who monitored the situation in Port Harcourt, yesterday, observed that Tonnino Filling Station, Jet Filling Station and Royal Dynasty Filling Station on Ada-George Road, as well as some filling stations on Port Harcourt-Aba Road, and the few between Rumuomasi through Elekahia, were all shut down.
Also, Eterna Filling Station and Forte Filling Station located along Peter Odili Road were both shut down.
Our correspondent also tracked a Toyota Sienna and Hiace buses populated by NUPENG strike enforcement team, monitoring compliance with the directive within Port Harcourt and Obio/Akpor LGAs.
The two buses were seen criss-crossing the roads, monitoring all filling stations from Aba Road through Waterlines, and from Rumuokalagbor-Elekahia through Nkpogu to Peter Odili, and onward to Port Harcourt Township through Eastern Bypass.
Speaking on the action, the National Treasurer of the National Union of Petroleum and Natural Gas Employees, NUPENG, Comrade Alex Agwanwa, explained that the action was due to the inability of security agents to respect the understanding they reached with the union, last weekend.
Agwanwa, who is also the chairman of the United Labour Congress in Rivers State explained that between Sunday and yesterday, more trucks have been arrested alongside the drivers by security agencies.
"Instead of maintaining our understanding, they decided to arrest more trucks. As we speak, 27 trucks carrying legal products have been arrested. It is unacceptable.
"This matter has been on for the past two years. We did not want it to get to this stage but here we are," he added.
The NUPENG official maintained that the filings stations would remain shut until all their members and trucks seized by the security agencies are released.
Some filling station attendants, who spoke with The Tide said their services were withdrawn following directives from the leadership of the joint body of petroleum marketers in Rivers State.
The Chairman of the Licensed Filling Station Owners in Rivers State, Comrade Sunny Nkpe, who spoke with The Tide on the issue, said the action was taken because of the violation of an agreement reached by all stakeholders on the matter, which shelved the earlier planned strike.
He said their members were still facing intimidation and arrests by the state task force on illegal parking and other security operatives.
On his part, the National Public Relations Officer of NUPENG, Comrade Chinedu Ukadike, said the decision reached on February 16 for security agencies and the state government to release the union's trucks in detention by February 17 was yet to be carried out, hence the directive to withdraw of the services of members.
He further claimed that the arrests were unnecessary and carried out without proper investigation.
He said, "Most of these trucks are carrying our products. If they continue to hold our trucks in detention, what do they want us to sell?".
Some motorists, who spoke with our correspondent, lamented the situation, stating that it was difficult for them to operate due to scarcity of products.
A commercial driver, Akanimo Abel, said he bought a liter of fuel at N350 from black market operators.
He said, "My business is badly affected by the strike, the strike took all of us by surprise, and we did not expect it. We thought all the issues have been resolved. I want the issues to be resolved once so that normal business can go on."
Another commercial taxi driver, Chris Agbogu, said the strike has caused grave difficulties to the users of the products, adding that he was finding it difficult to buy enough fuel to enable him do his business.
In reaction to the surprise strike by tanker drivers and filling station owners in the state, the Rivers State Government, yesterday, advised members of the public to avoid panic buying of petroleum products as it has taken steps to resolve issues leading to the protest by petroleum tanker drivers in the state.
The Rivers State Commissioner for Energy, Dr Peter Medee, who gave the advise in an interview with newsmen in Government House, Port Harcourt, said the lingering protest was as a result of several threats by the union that they want to go on strike.
"There are catalog of what they actually requested that we do, and we have been making efforts to see what we can do to resolve those things", he said.
He explained that the state government had approached the 6 Division of the Nigerian Army on some trucks seized by soldiers and that the GOC had graciously approved release of those trucks.
"Unfortunately, some of those trucks were handed over to the Economic and Financial Crimes Commission (EFCC) for further investigation.
"There are processes that we have to take to get those ones that were sent to EFCC released, and we are in the process of getting them done", the commissioner said, adding that the trucks at the 6 Division have already been released.
On the trucks impounded by the state task force on decongestion of roads, Medee said they had also made efforts to get them released, and also gone to the prison to release members of the union that were imprisoned, while those in police custody for wrong parking have also been released.
"What I am saying in essence is that we are making several efforts. Now, we have started engaging directly with their national leadership because we have seen that their union people in the state are beginning to show lack of understand of the sensibility of government".
He noted that the government of Chief Nyesom Wike was very careful with the ease of doing business initiative because it was his vision that nothing should hinder business activities in the state, hence the need to thread with caution.
The commissioner further stated that the Federal Government was battling with oil theft, which was why a lot of trucks involved in sharp practices were being impounded daily by security agencies.
He gave kudos to the union leaders for declaring that they would not support any of their members involved in illegality.
"However, we expect the union to understand and bear with us. All the efforts we are making are gradually paying off. We are releasing the trucks. We are releasing their members that were arrested.
"We are not ignoring them. We are doing our very best to make sure that the problem is resolved, and I can assure you that in a short time, whatever you are seeing will be over.
"My advice to Rivers people is that they should avoid panic buying, relax, we will definitely handle this problem", the commissioner assured.
Chris Oluoh, Taneh Beemene & Benice Iragunima

Tribute To Bishop Matthew Kuka's Homily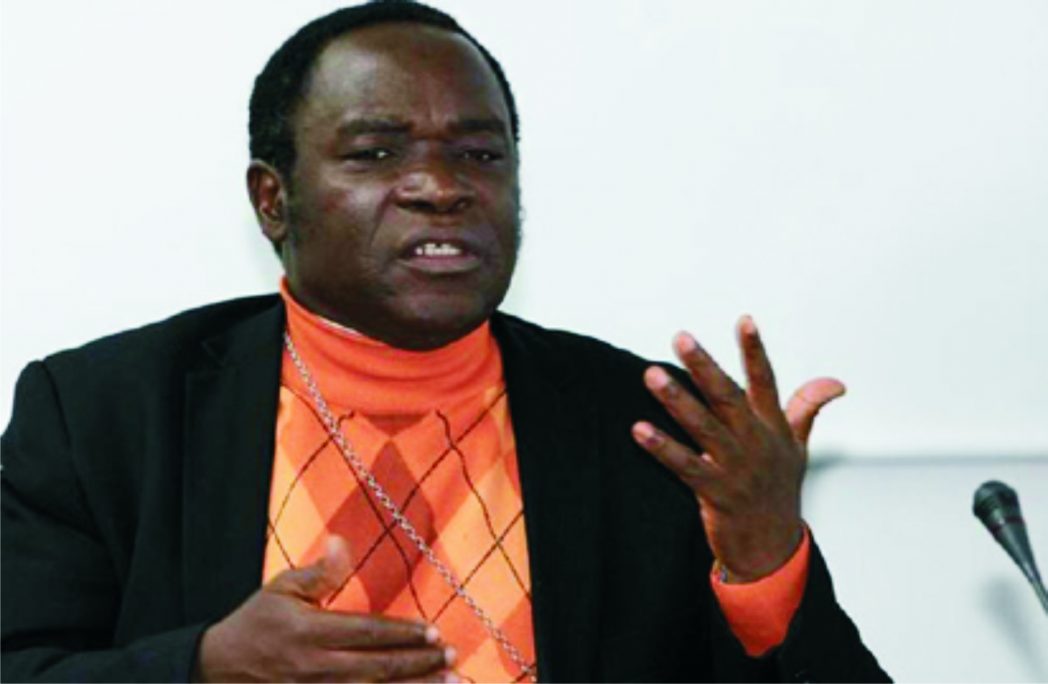 Like a vote of thanks, a tribute is meant to give praise and honour to whom such is due; especially in an environment where people live in fear to say the truth, or tell an emperior that he is dressed like a clown, or behaves like one. Anybody who is acquainted with Bishop Matthew Hassan Kuka would testify that he is an ideal human being and also a shining light of what a Christian should be.
Anybody reading the homily of Bishop Kuka titled "For a Tormented Nation and a Besieged Faith", carried by The Tide newspaper (Friday February 14, 2020), would be deeply touched by the message contained therein. In the language of the Catholic Church, a homily is a speech or advice given at a special religious ceremony, in this case, burial of a Seminarian, Michael Nnamdi, in Kaduna, murdered by kidnappers recently.
Maybe Michael was not the first or only Seminarian kidnapped in Nigeria for a ransome, but from the Good Shepherd Seminary, Kaduna, that incident was a shock. His death was a greater shock, both to Catholics in Nigeria and across the globe, with a total of 3,305 persons lighting candles shortly before his burial on the February 5.
An ancient sage once said that it is to those who understand the world, not those who disfigure it; those who strive to liberate humans from plight and enslavement, not those who aggravate them, that we owe our loyalty.
We live and intermingle in a world where there are noble and ignoble people and where those who strive to ennoble the status of mankind stand in danger. Yet, the likes of Bishop Matthew Kuka should not be lacking in every society, for they provide courage to the stooping spirit of man. Not only are humans standing in a moment of decision, moment of separation of the darkness from light and moment of rudderless navigation. In the words of Bishop Kuka: "Today, our years of hypocrisy, duplicity, fabricated integrity, false piety, empty morality, fraud and pharisaism have caught up with us".
Truly, Nigeria is at a point where we must call for a verdict; a time to confront and dispel the clouds of evil that hover over us; for we have practiced madness for too long. Kuka, in his homily recalled how, in Chatham House in London, Buhari said: "If I am elected President, the world will have no reason to worry about Nigeria. Nigeria will return to its stabilising role in West Africa … And I, Muhammadu Buhari, will always lead from the front".
Bishop Kuka spoke the whole truth and on behalf of Nigerians that "this President has displayed the greatest degree of insensitivity in managing our country's rich diversity. He has subordinated the larger interest of the country to the hegemonic interests of his co-religionists and clansmen and women … Today, in Nigeria, the noble religion of Islam has convulsed …"
Unfortunately, Islam is beginning to earn an unpleasant reputation through the instrumentality of bad politics. It is true that Muslim scholars, traditional rulers and intellectuals have continued to cry out helplessly, asking for their religion and region to be freed from chokehold. Bishop Kuka tells us that "neither Islam nor the North can identify any real benefits from these years that have been consumed by the locusts that this government has unleashed on our country. The Fulani, his innocent Kinsmen, have become the subject of opprobrium, ridicule, defamation, calumny and obloquy".
Is it a hate speech to say that this administration is "running the most nepotic and narcissistic government in known history"? Or that "the North still has the worst indices of poverty, insecurity, stunting, squalor and destitution"? does the fact that The Sultan recently lamented the tragic consequences of power being in the wrong hands, not indicate that all is not well with Nigeria currently?
Similarly, we are told that "the Northern Elders who is 2015 believed that General Buhari had come to redeem the North, have now turned against the President." Is it not true that things fall apart when politicians use religion to extend the frontiers of their ambition and power? Why do kidnappers separate their victims and force Christians to become Muslims?
Apart from the killing of Late Seminarian Michael Nnamdi by his kidnnappers, had there not been similar killing of Christian clerics by kidnappers and terrorists in recent times? Should we accept the logic of a presidential spokesperson that since more Muslims are being killed than Christians, then there is sense in senseless killings? From the homily of Bishop Kuka that "killing Christian and destroying Christianity is seen as one of their key missions," it become obvious that kidnappers and terrorists are out on a definite purpose.
The fact that His Eminence, the Sultan of Sokoto and the Emir of Kano, two most powerful leaders, have expressed their unhappiness over the situations in the country. But in spite of the obvious provocations and trends, Bishop M. Kuka can still tell the world that "we have no vengeance or bitterness in our hearts…Trials of every sort come our way, but we are not discouraged…"
Bishop Matthew Hassan Kuka has aptly shown through his homily that he has a clear understanding of the problems of this country, one of which is the use of religion as an instrument of political power. While not suggesting the use of violence or vengeance on the part of Christians, he has asked the current administration to run an inclusive system where everyone would have a sense of belonging and contribute to build up Nigeria.
Bright Amirize