Nigeria, 2nd Most Corrupt In W'Africa Under Buhari -TI … We Are Vindicated, Says PDP As FG Faults Rating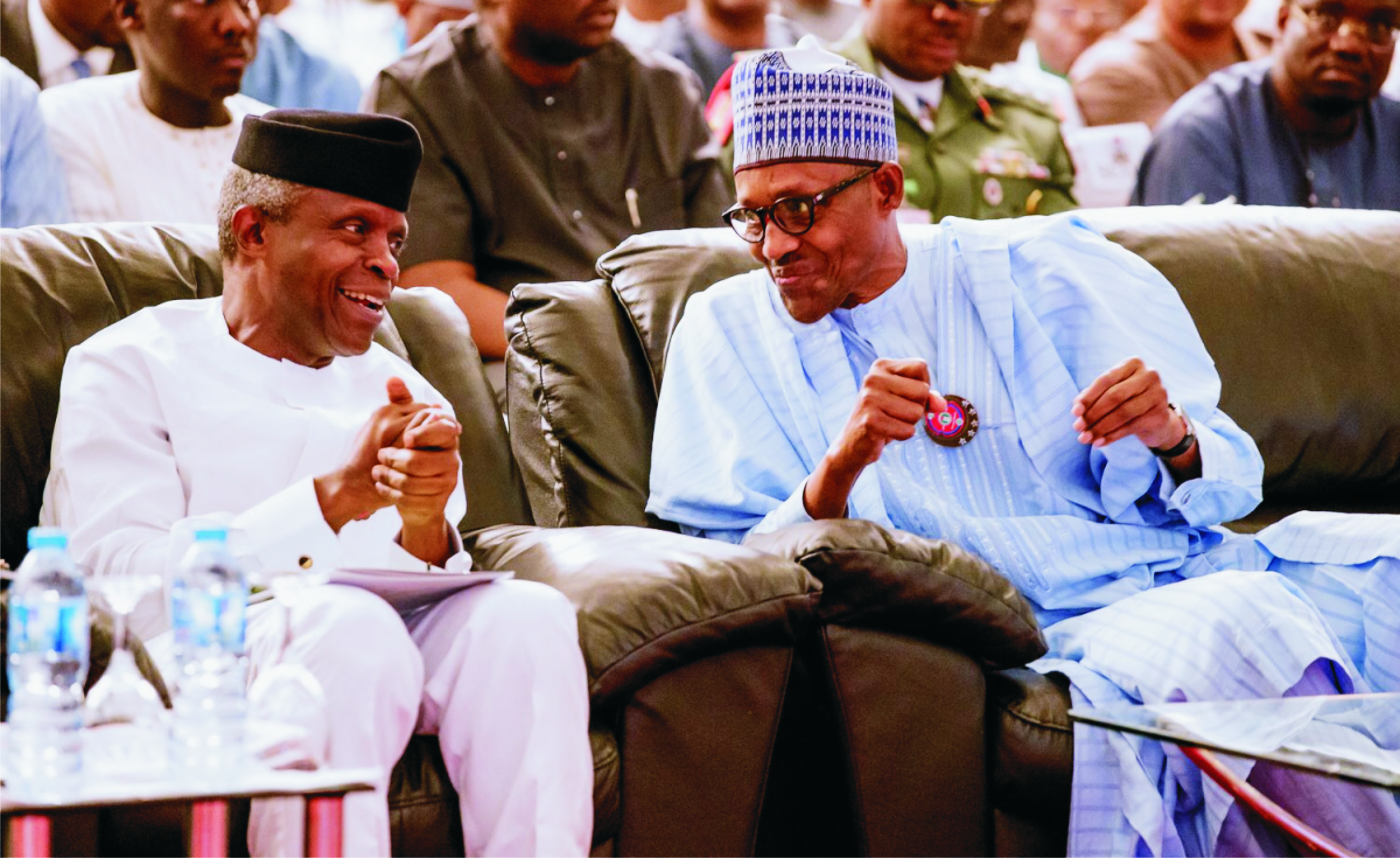 The Peoples Democratic Party (PDP), yesterday, said the damning 2019 corruption index report on Nigeria by Transparency International (TI), is a vindication of its stand that corruption has worsened under President Muhammadu Buhari and the ruling All Progressives Congress (APC).
The party said it is a national embarrassment "that under an administration by the same leader who wears the medal as 'African Union (AU), Anti-Corruption Champion,' and whose government boasts of zero-tolerance for corruption, our nation now ranks as fourth most corrupt country in West African and one of the leading most corrupt countries of the world."
In a statement issued by its spokesman, Kola Ologbondiyan, the PDP chided President's Buhari's handling of the economy since he came to power in 2015.
The statement read: "The TI report, which shows our country dropping to a malodorous 26, from the already disapproving 27 points it maintained since 2017, has further exposed the Buhari administration and the APC as merely posturing as saints and hounding innocent Nigerians with fake anti-corruption war, while engaged in unprecedented looting of our national resources.
"It indeed speaks volume that the Buhari administration and the APC that came into power in 2015 on an anti-corruption mantra, has ended up becoming the most corrupt in the history of our dear nation. Moreover, the fact that the APC and its government, with their numerous megaphones, have remained silent over the report is also very revealing.
"By this TI report, Nigerians are no longer in doubt as to why our nation has been plagued with worsening economic hardship, poverty and hunger, dilapidated infrastructure and devastating retrogression in critical sectors such as health, power, education, transport, agriculture among others in the last four years while APC leaders, their families and cronies, gloat in affluence to the chagrin of Nigerians.
"Nigerians can recall that our party has since been challenging Buhari Presidency and the APC to come clean, account for the over N14trillion allegedly stolen by APC leaders from government coffers in the last four years.
"This includes the stolen N9trillion detailed in the Nigerian National Petroleum Corporation (NNPC) leaked memo; the N1.1trillion worth of crude allegedly stolen by certain APC leaders using 18 unregistered vessels; the over N1.4trillion stolen from shady oil subsidy deals as well as monies stolen from sensitive government agencies, including the Federal Inland Revenue Service (FIRS), National Health Insurance Scheme (NHIS), National Emergency Management Agency (NEMA), among others.
"It is now clear that the Buhari administration and the APC have not only failed in their boasts to tackle corruption and insecurity but have ended up economically despoiling our nation and worsening our security challenges.
"The fact remains that the Buhari Presidency and the APC cannot controvert these damning facts. The only thing left for them is to apologize to Nigerians and get ready for their place in the dustbin of history as the worst government and political party ever in the history of our nation," the PDP spokesperson said.
Meanwhile, the Federal Government has berated Transparency International (TI) for naming Nigeria as the second most corrupt country in West Africa in the 2019 Corruption Perceptions Index (CPI) released, yesterday.
The Attorney-General of the Federation and Minister of Justice, Abubakar Malami (SAN), said there was no evidence to back the report by TI, which placed Nigeria at 146 out of the 180 countries on the 2019 Corruption Perception Index (CPI).
In an interview on Channels Television's LunchTime Politics, yesterday, Malami said TI's report had no bearing on reality.
He said, "In terms of the fight against corruption, we have been doing more, we have done more and we will continue to do more out of inherent conviction and desire on our part to fight against corruption devoid of any extraneous considerations relating to the rating by Transparency International.
"Our resolve to fight corruption is inherent, and indeed, devoid of any extraneous considerations, we will continue to do more and we will double efforts."
Speaking from the perspective of performance, Malami said there was nothing that has not been done as a nation in the fight against corruption.
Nigeria has slipped on Transparency International's Corruption Perception Index 2019, scoring 26 per cent.
Nigeria scored 27 out of 100 in TI's 2018 report but dropped by a point in 2019, making Africa's most populous country take the 146th position.
Malami complained that the Muhammadu Buhari-led Federal Government has done more in the fight against corruption.
He also said there are no proofs by Transparency International to rank Nigeria 146 out of 180 countries on the 2019 CPI.
Malami, however, urged Transparency International to provide indices and statistics, from which it got its facts and figures.
The justice minister said the facts on the ground did not correlate with the information dished out by Transparency International, adding that that there was nothing that has not been done as a nation in the fight against corruption.
"In terms of legislation, we have done more, in terms of enforcement we have done more, in terms of recovery of looted assets we have done more, and in terms of political goodwill, we have demonstrated extra-ordinary political goodwill," Malami stated.
Malami challenged Transparency International to provide indices and statistics from which the organisation adjudged that Nigeria is not doing enough in its fight against corruption, adding that for a conclusion to be legitimate, then there has to be specific facts and figures to establish a position.
However, the TI's latest report states that Africa's most populous country, like most other countries in Sub-Saharan nations, has continued to witness a high rate of corruption which has now worsened due to vote-buying.
After more than four years of anti-corruption campaign by the Buhari administration, Nigeria was ranked 146th out of the 180 countries surveyed by the group, one of the worst ranking in the last few years.
Nigeria was 144th in 2018.
Nigeria's score of 26 out of 100 points in 2019 is below the global average of 43.
In Africa, countries such as Botswana (61), Cape Verde (60), Rwanda (53), Namibia (52), Senegal (45), South Africa (44) and Tunisia (43) met the average.
Also, Benin (41) Ghana (41), Morocco (41), Burkina Faso (40), Lesotho (40), Ethiopia (37), Tanzania (37), Algeria and Egypt (35), Zambia (34), Sierra Leone (33), Niger (32), Malawi (31), Djibouti (30) and Guinea (29) are ranked higher than Nigeria.
Nigeria is ranked higher than Cameroon (25), CAR (25), Comoros (25), Zimbabwe (24), Madagascar (24), Eritrea (23), Chad (20), Equatorial Guinea (16), Guinea Bissau (18) and Somalia, the worst country in the world, with a score of 8 and ranking at 180th.
The CPI ranks 180 countries and territories by their perceived levels of public sector corruption, drawing on 13 expert assessments and surveys of business executives.
It uses a scale of zero (highly corrupt) to 100 (very clean).
Nigeria scored 28 out of 100 in 2016 and 2017 but fell in 2018 to 27 and fell further to 26 in 2019.
In the latest report, Nigeria scored the same as Iran, Honduras, Guatemala, Bangladesh, Mozambique and Angola.
Out of 180 countries surveyed, Nigeria scored better than only 28.
They include – Comoros, Cameroon, Central African Republic, Uzbekistan, Tajikistan, Madagascar, Zimbabwe, Eritrea, Nicaragua, Cambodia, Chad, Iraq, Burundi, Congo, Turkmenistan, Haiti, Democratic Republic of Congo, Libya, Guinea-Bissau, North Korea, Venezuela, Equatorial Guinea, Sudan, Afghanistan, Yemen, Syria, South Sudan and Somalia.
The TI survey measures public sector corruption in 180 countries.
The countries with the highest score were Denmark and New Zealand which both scored 87 out of 100.
Others that were highly placed include, Finland (86), Switzerland (85), Singapore (85), Sweden (85), Norway (84), Netherlands (82), Luxembourg (80) and Germany (80).
The United States and France ranked 23, United Kingdom and Canada 12, Japan 20, and Italy 51, respectively.
At 12, Canada and UK scored 83 and 81 in 2015, 82 and 81 in 2016, 82 and 82 in 2017, 81 and 80 in 2018 and 77 apiece in 2019, respectively.
Japan ranked 20, scored 75 in 2015, 72 in 2016, 73 in 2017, 73 in 2018 and 73 in 2019.
Tying at a rank of 23 in 2019, US and France scored 76 and 70 in 2015, 74 and 69 in 2016, 75 and 70 in 2017, 71 and 72 in 2018, and 69 and 69 in 2019, respectively.

State Of The Nation: PDP Takes Protest To Foreign Embassies …Insists Buhari, APC Threat To Democracy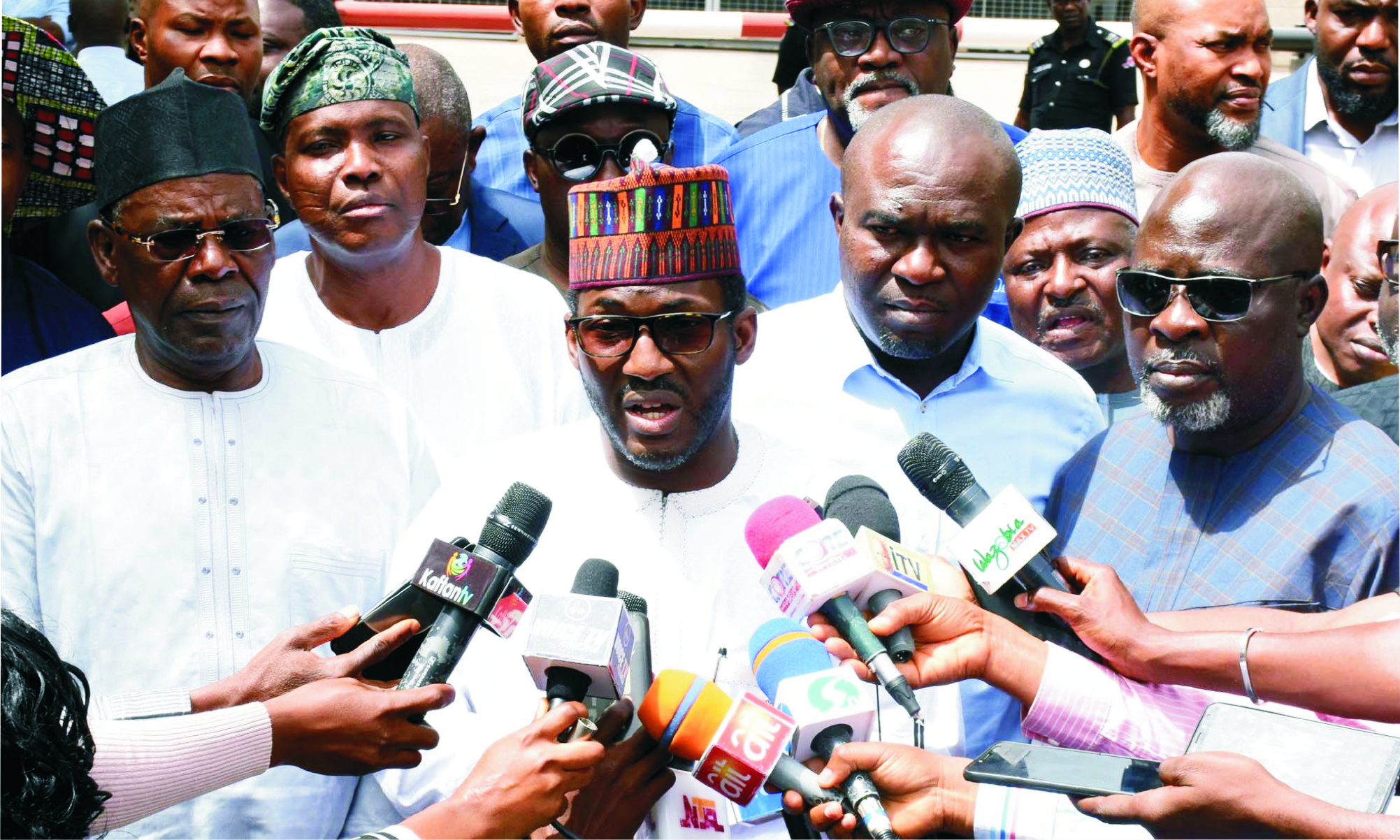 For the second time in the past three weeks, the Peoples Democratic Party (PDP), yesterday, took its protest to the embassies of the European Union (EU), United Nations (UN) and France, condemning among other things, what it termed, threat to democracy by the ruling All Progressives Congress (APC).
The protest, which took off from the party's National Presidential Campaign Headquarters, Maitama, Abuja, attracted key members of the National Working Committee (NWC), led by National Secretary of the party, Senator Ibrahim Tsauri.
At the European Union Embassy, Tsauri, who stood in for the PDP National Chairman, Prince Uche Secondus, flayed the President Muhammadu Buhari-led government for allegedly constituting itself a clog in the wheel of the nation's electoral progress since it first assumed office in 2015.
In a petition submitted by its leadership, yesterday, the party urged the international community to press on the government of President Buhari to preserve democratic institutions in the land at all cost even as they reminded them that most of their reports on election observations in the country recently showed in decline in the preservation of democratic ethos.
Addressing newsmen after the submission of the petition at the European Union, Deputy National Chairman (North) of the party, Senator Suleiman Nazif, expressed the party's dissatisfaction at what he called the takeover of the Judiciary and the judicial arms of government by the APC-led government.
He said, "We are not happy, we are not satisfied with the way democracy is being run in Nigeria. We have come here to complain because we have realized that the National Assembly is being intimidated by the Executive.
"The Judiciary is being arm-twisted, the rule of law has become a mockery and we thought it wise to come and lay our complaint because they no longer listen to anybody and that is why the PDP decided to reach out to the international community to lay complaint with respect to the electoral act that has not been accented to up till now.
"You are aware of the systematic collapse in our electoral processes, the way elections are being conducted. In Kogi, we saw what transpired in the last election. Nigerians have seen for themselves what the opposition party is going through.
"We saw what happened in Bayelsa, we saw what happened in Imo with respect to the Supreme Court judgement and we are calling for a review of that judgement and we believe that with the amount of pressure from intentional organisations, I think the right thing would be done".
On his part, Tsauri said, "Democracy is being derailed in this country. Democracy in Nigeria has been built on five pillars: the media, the electoral empire, the Independent National Electoral Commission (INEC), the security agents, the Judiciary, and the international community. These are the pillars that support democracy in Nigeria. If one of these pillars collapses, democracy will derail on that side.
"Out of the five, only two are left. The electoral umpire is compromised, you all know it. Security agents are part and parcel of APC government. Judiciary is being threatened and nobody has any confidence in the Judiciary again.
"The only one that is now left is the media and the international community. The international community, any where there is going to election, they go and monitor. They bring in their reports and most of these reports are negative.
"This is why we came to the international community to tell them that this is the expectations of Nigerians from them and we want them to do exactly what is expected of them to do.
"In Nigeria today, if you talk about security, it is zero. When Buhari came into government, he said that he was going to fight corruption, he was going to intensify effort on the economy and then security but none is working now. This government does not listen to any voice except the international community. That is why we are here".
However, the officials of the three embassies failed to make statements after receiving the part's petition.
Also, in the protest march were the party's National Publicity Secretary, Kola Ologbondiyan, National Woman Leader, Hajia Maryam Waziri and the National Youth Leader, Hon. Stanley Udeh-Okoye, amongst others.

RSG Begins E-Registration Of Businesses …As Nsirim Heads C'ttee On Investment Promotion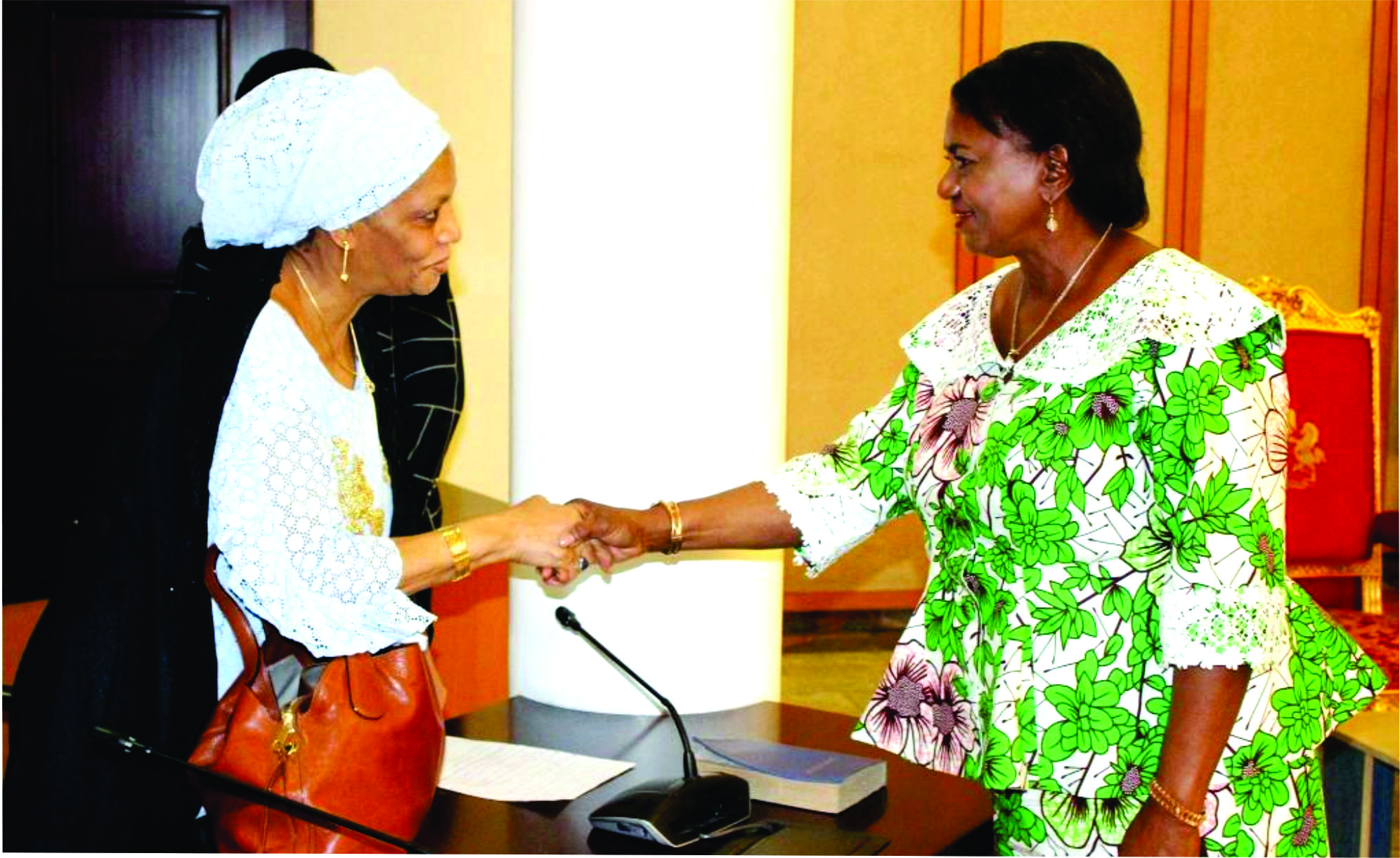 The Rivers State Ease of Doing Business Council headed by the State Deputy Governor, Dr. Ipalibo Harry Banigo has taken far reaching decisions to give impetus to the mandate given to the council by the State Chief Executive, Chief Nyesom Wike.
Speaking to newsmen shortly after the meeting at the Government House in Port Harcourt, yesterday, the state Commissioner for Information and Communications, Pastor Paulinus Nsirim, said that with effect from yesterday, an e-Registration Platform for all businesses in Rivers State has been put in place to ensure that all businesses in the state come under one database.
According to him, a help desk has also been established in the office of the deputy governor in line with the decision.
He further disclosed that the Ease of Doing Business Council also set up an Investment Promotion Committee headed by the Commissioner for Information and Communications, Pastor Paulinus Nsirim.
Other members of the committee include, the state Commissioner for Commerce and Industry, Mrs. Ifeyinwa Nwankpa, Chairman, House Committee on Commerce and Industry, Rivers State House of Assembly, Hon. Ezu Chibudhom, and President, Nigerian Entrepreneur and Investment Forum, Engr. Dozie Abajue.

2021 AFCON: NFF Moves S'Eagles' Games From Benin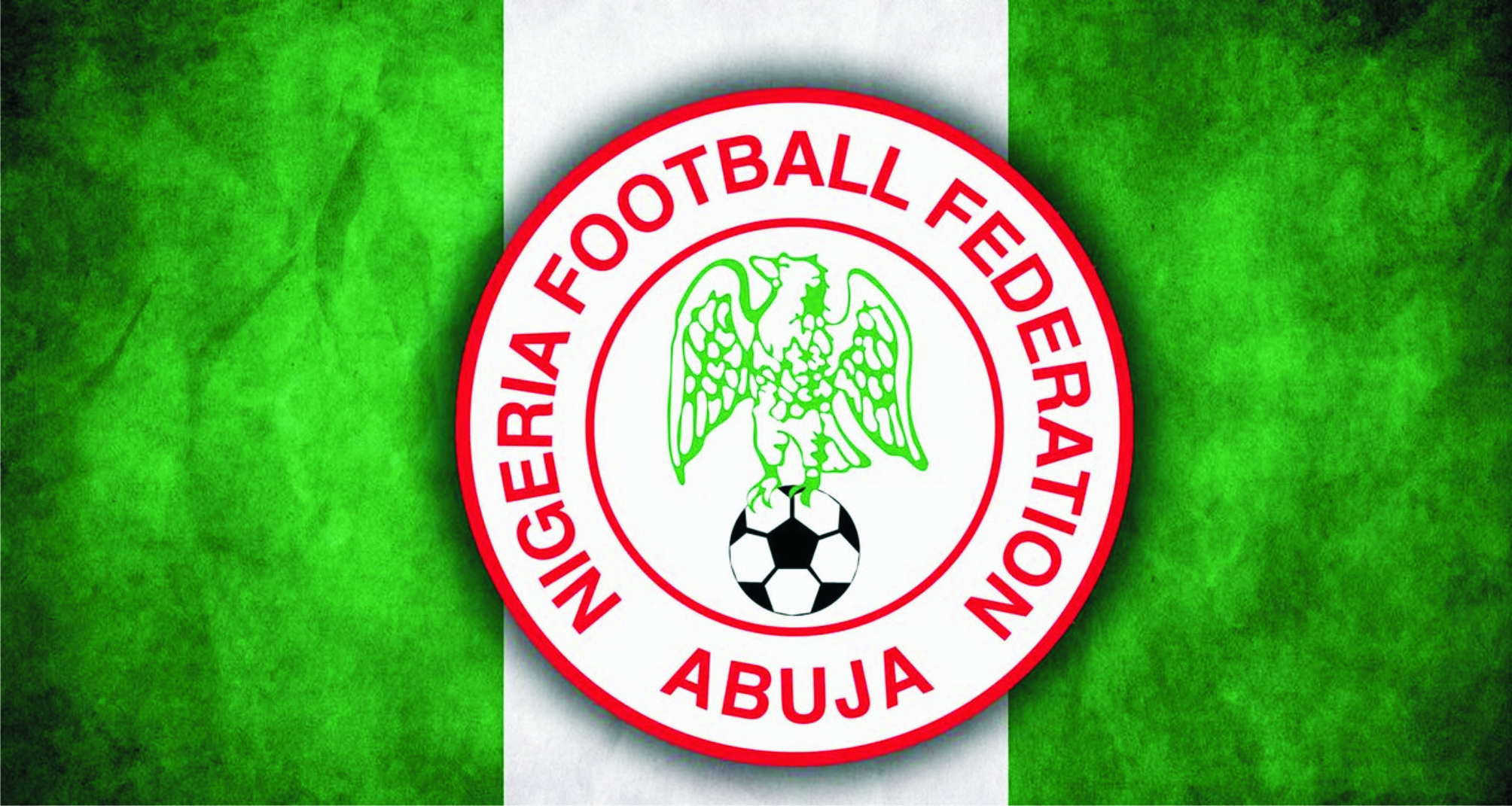 After several weeks of speculations, the Nigeria Football Federation (NFF), May have shelved the idea of playing Super Eagles first international match of the year at the refurbished Samuel Ogbemudia Stadium in Benin, Edo State.
The refurbished stadium with a sitting capacity of 19,500 stands as one of the best in the country today and is equipped with modern facilities.
The venue was due to be formally opened with the Super Eagles' Day-four match of the ongoing AFCON 2021 qualifying round clash with Sierra Leone on the 22nd of March, 2020.
However, it has been confirmed from a top official of the Glass House in Abuja that the ancient city of Benin which last staged Super Eagles match in 2011 against Boswana which ended goalless with Late Stephen Okechukwu Keshi in charge of his first match as gaffer, may have to wait for another time.
"We have a strong bond with Edo State Government and this explained why we've had many events in Benin lately but due to some reasons, this important match against Sierra Leone will not hold in the new stadium," the top official told our source in a telephone chat last night.
With Benin no longer in sight, the NFF is looking in the direction of either the Stephen Keshi Stadium in Asaba, Delta State or Godswill Akpabio Stadium in Uyo, Akwa Ibom State.
Both stadiums hosted Super Eagles' matches in the past. Uyo Stadium in particular was were Eagles secured their qualification to the 2018 World Cup in Russia
The Asaba ground became new home to the Super Eagles lately following the massive support the team enjoy from Gov. Ifeanyi Okowa.
Delta bankrolled the sent forth match for the Super Eagles to the last AFCON tournament in Egypt where they claimed the bronze medal.
Although no clear reason was given for why NFF decided to move the Sierra Leone game from the Samuel Ogbemudia Stadium, our checks revealed that it may have something to do with the forth coming National Sports Festival (NSF) which the state will host next month to early April.
Physical infrastructure needed for the games are being completed at the Samuel Ogbemudia stadium with base for the track being laid, as the football pitch is ready. Work at the tennis section is completed, while the swimming pools are being furnished.
Organisers of the festival have scheduled the football events at other designated venues leaving the edify to stage only track and field events, as well as the opening and closing ceremonies.
With the Uyo and Asaba as options for Eagles, NFF has at least two weeks to communicate the new venue to CAF as well as the visiting team in accordance with the tournament rules and regulations