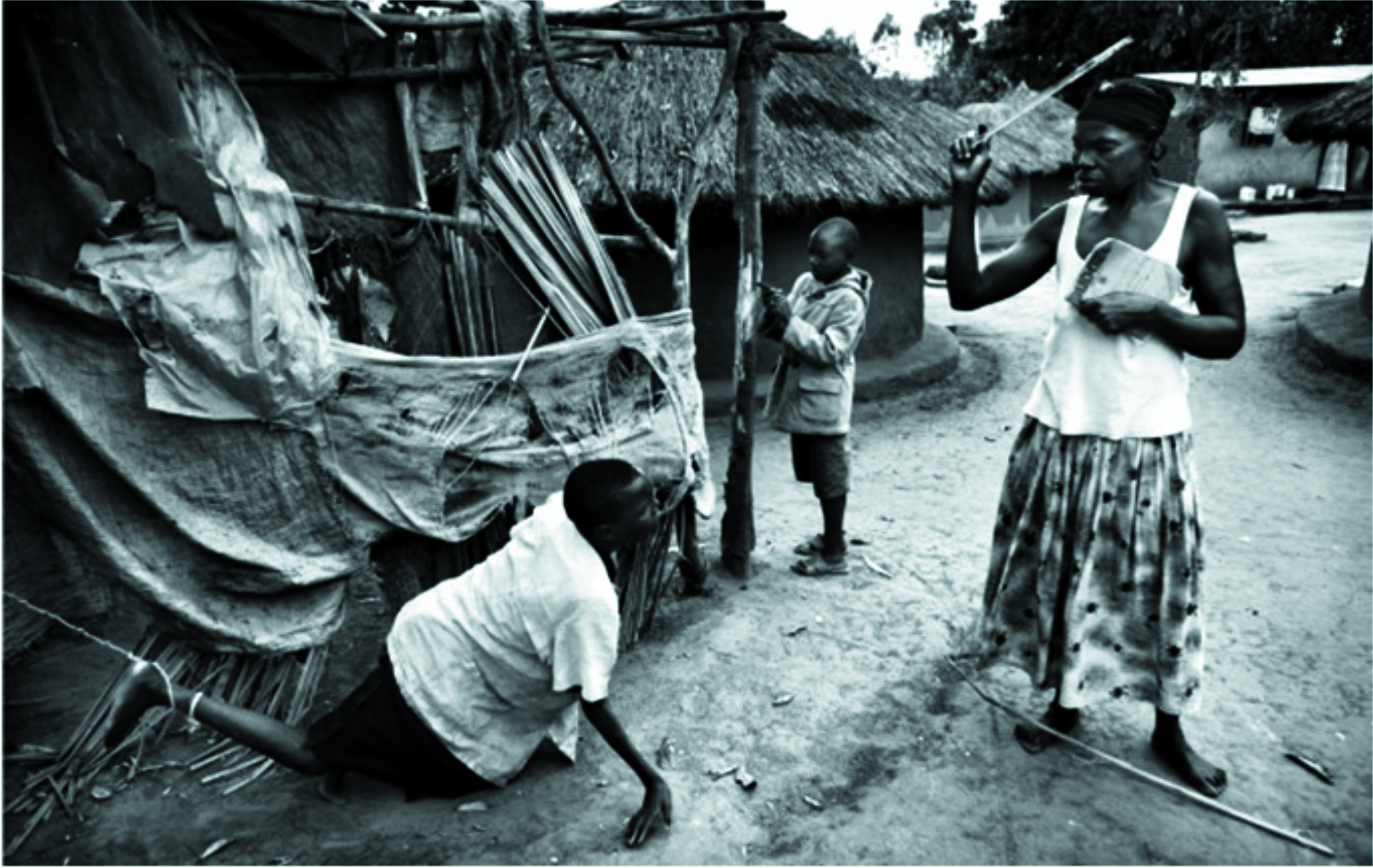 Illnesses is a broad term used to define the poor state of mind or body. It-is the state of feeling or being unwell, which can be due to an underlying factor. Illnesses varies depending on what part of the body it affects or the underlying factors, it is not always due to a disease. For example, a person suffering from emotional turmoil due to stress may have an illness, but that doesn't mean they are suffering from a disease.
Mental health is the £ nation for emotions, thinking, communication, resilience, and self-esteem. It is also the key to relationships, personal and emotional well-being and contributing to community and society. Whilst mental illness are health conditions involving changes in emotion, thinking or behaviour a combination of all these), which affect your ability to get through day­to-day life. The American Psychiatric Association (AP A) redefined mental disorders in the DSM- 5( Diagnostic and Statistical Manual of Mental disorder) as "a syndrome characterized by clinically significant disturbance in an individual's cognition, emotion regulation, or behavior reflects a dysfunction in the psychological, biological, or developmental processes underlying mental functioning. The term mental translates to "the mind".
One in four Nigerians – some 50 million people – are suffering from some sort of mental illness, according to the World Health Organization (WHO). The seventh-largest country in the world, Nigeria, has Africa's highest rate of depression, and ranks fifth in the world in the frequency of suicide, according to WHO. There are also less than 150 psychiatrists in this country of 200 million, and WHO estimates that fewer than 10 percent of mentally ill Nigerians have ·access to the care they need.
Many Nigerians have misconceptions and misbeliefs about mental illness, hence stigmatize people with mental illness. A mental health condition isn't the result of one event. Research suggests multiple overlapping causes; genetics, environment and lifestyle influence whether someone develops a mental health condition. A stressful job or home life makes some people more susceptible, as do traumatic life events like being the victim of a crime or abuse. Biochemical processes and circuits and basic brain structure may playa role, too. Some common ones include:
*Anxiety disorders, including panic disorder, obsessive-compulsive disorder, and phobias
*Depression, bipolar disorder, and other mood disorders
*Eating disorders
*Personality disorders
*Post-traumatic stress disorder
*Psychotic disorders, including schizophrenia.
You might experience notice some of these signs & symptoms. If several of the following are occurring, it may be useful to follow up with a mental health professional.
*Sleep or appetite changes- Dramatic sleep and appetite changes or decline in personal care
*Mood changes – Rapid or dramatic shifts in emotions or depressed feelings
*Withdrawal – Recent social withdrawal and loss of interest in activities previously enjoyed
*Drop in functioning – An unusual drop in functioning, at school, work or social activities, such as quitting sports, failing in school or difficulty performing familiar tasks
*Problems thinking – Problems with concentration, memory or logical thought and speech that are hard to explain
*Increased sensitivity – Heightened sensitivity to sights, sounds, smells or touch; avoidance of over-stimulating situations
*Apathy – Loss of initiative or desire to participate in any activity
*Feeling disconnected – A vague feeling of being disconnected from oneself or one's surroundings; a sense of unreality
*Illogical thinking – Unusual or exaggerated beliefs about personal powers to understand meanings or influence events; illogical or "magical" thinking typical of childhood in an adult
*Nervousness – Fear or suspiciousness of others or a strong nervous feeling
*Unusual behaviour – Odd, uncharacteristic, peculiar behaviour
*Suicidal thoughts
One or two of these symptoms alone can't predict a mental illness but may indicate a need for further evaluation. If a person is experiencing several at one time and the symptoms are causing serious problems in the ability to study, work or relate to others, he/she should be seen by a physician or mental health professional. People with suicidal thoughts or intent, or thoughts of harming others, need immediate attention.
Mental disorders can be diagnosed. The steps to getting a diagnosis include
*A medical history
*A physical exam and possibly lab tests, if your provider thinks that other medical conditions could be causing your symptoms
*A psychological evaluation. You will answer questions about your thinking, feelings, and behaviour
Most families are not prepared to cope with learning their loved one has a mental illness. It can be physically and emotionally trying, and can make us feel vulnerable to the opinions and judgments of others. However, they need your love and support.
There are also other methods that are helpful. Choosing the right treatment plan should be based on a person's individual needs and medical situation, and under a mental health professional's care. Therapy can be beneficial for both the individual with mental illness and other family members. A mental health professional can suggest ways to cope and better understand your loved one's illness.
When looking for a therapist, be patient and talk to a few professionals so you can choose the person that is right for you and your family. It may take time until you are comfortable, but in the long run you will be glad you sought help.
Stop the stigma. Stigma can lead to discrimination. Discrimination may be obvious and direct, such as someone making a negative remark about your mental illness or your treatment. Or it may be unintentional or subtle, such as someone avoiding you because the person assumes you could be unstable, violent or dangerous due to your mental illness. You may even judge yourself.
Some of the harmful effects of stigma can include:
* Reluctance to seek help or treatment
*Lack of understanding by family, friends, co-workers or others
*Fewer opportunities for work, school or social activities or trouble finding housing
*Bullying, physical violence or harassment
*The belief that you'll never succeed at certain challenges or that you can't improve your situation.
Here are some ways you call deal with stigma:
* Get treatment
*Don't let stigma create self-doubt and shame
*Don't equate yourself with your illness
*Don't isolate yourself
*Join a support group that helps educate people and end the stigma.
Others' judgments almost always stem from a lack of understanding rather than information based on facts. Learning to accept your condition and recognize what you need to do to treat it, seeking support, and helping educate others can make a big difference.
Dr Daniel, a pharmacist, is also a volunteer with Mentally Aware Nigeria Initiative.
Rina Daniel

Discovering Your Life's Purpose
What is Purpose?
Discovering one's purpose is discovering what one needs in life. Discovering what you are meant to be in life. Not what you want to be but what God wants you to be in life. You can never discover your purpose without the help of God.
Ask Yourself Some Questions
You can discover your purpose when you start asking yourself some questions and give answers to such as "what do I need in life?" (Your purpose in life) by finding your purpose, you will know what you need in life and life will be easy for you. Sometimes, we want every good thing in life but what really matters is not what you want but what you need in life. People respect you when you discover your purpose and start making serious decisions. God is your creator and what he needs from you is your purpose. Discovering your purpose on time makes you more successful in life, you need to focus on the present, look forward, think big, do what you love, stay positive, be persistent, get the job done, fight for something you believe in. To be a successful being in life, you also need to manage your time effectively.
Sometimes, people find themselves doing or studying what they don't need. Your potentials determine your purpose in life, don't feel bad on yourself because, with the right information, your purpose is sure. You will get to a place in life and these things will be very useful to you.
Nothing happens as a mistake; they all have their purpose to fulfill in life. Spend at least one hour or thirty minutes every day to do what you have passion for.
Time Management
Time management has a very big role to play in discovering one's purpose in life. Why most people suffer a lot in life is because they waste too much of their time doing nothing. We sleep too much; we rest too much; let's make every moment to be useful. Sleeping too much won't do us any good. Push yourself because no one else is going to do it for you. The fact that you are not where you want to be should be enough motivation.
Life without purpose is time without meaning. It is useless to keep ample time if there is no end towards which we are moving. God calls you in this world for you to discover your purpose and work towards it. Your plans cannot change God's purpose. What God calls for, he provides for.
Sometimes people will say I want to be rich in life. If you said so, fine, then learn how to manage your time and discover your purpose in life. Most times, our parents do destroy our destiny by forcing us to study what we are not meant to just because they had a dream of studying it but were not opportuned to. Parents should ask knowledge from God so as to know what their children need in life.
Procrastination can damage you from going far in life. To be successful and fulfill your purpose in life, you need not to postpone what should be done now. Procrastination is a grave in which opportunities are buried. In life, many people have missed their chance of success because of postponement.
All the pain of yesterday can be forgotten tomorrow if we know how to manage our time effectively and discover our purpose in life. For your management of time not to be in vain, you need to concentrate on one thing such as what you love to do, because it is no good to do everything at the same time (he who is everywhere is nowhere).
Everybody wants to go to school, have their certificates, and be a hard worker in life. But is that all there is in life? Imagine if everyone in the universe goes to school, have their good certificates and work in very good places in life, then who will be the cleaner? Who will be the security guard? Who will be the house maid? How you see life is much more than you think. Purpose is only found in the mind of the creator. Only God knows the purpose for your life.
Now you can see why everybody cannot be rich in this life; neither will everyone be poor in life. The term rich would not exist if there are not poor people existing in this world. The terms rich and poor are given because people have and people lack.
You can never change how you have been created and what you have been created for no matter what. You being a cleaner is because there must always be someone dusting up the place. If there is a man to dust, there will always be a man to clean up also. If your purpose is to be a cleaner, be the best cleaner ever. Cleaning is not just ordinary, you can achieve excellence in cleaning. Excellence in doing ordinary things extraordinarily well.
Every product is produced by purpose, for a purpose, and all things begin and end with purpose. Your existence is an evidence that this generation needs something that your life contains.
The reason why you exist in your family is because there is something that has to be done in your family and it's only you that can do it; no one else. If you are born into a poor family it's not your fault, but it will only be your fault if you remain there, because you have been born in to a family to make great things happen by managing your time and discovering your purpose in life.
You can start by having a time table in your house such as time to study, time to do what you love, what you have passion for. And in the process of studying, anything you seem not to understand, you do well to ask someone that knows it more than you. Don't feel shy to ask because no one knows everything but everyone knows something.
You can also help others to discover their purpose by changing your mindset, especially with the way you think and the way you communicate with them. Let people see you as a person that really knows your purpose in life. Let people see your good lifestyle and try to build theirs also.
Always do things at the right time. Or better do something even if it is late than not to do it at all. Conclusively, a man can't exist without having a purpose in life, your existence is an evidence that God has a purpose in you and this purpose can be discovered with the help of God, and also by management of time. I know we can't help everyone, but everyone can help someone. We can change the world by fulfilling our purpose in life. Nothing is impossible.
Osadebe wrote in from Eastern Polytechnic, Port Harcourt.

Tackling Global Warming Effects On Nigeria
Former United States Vice-President, Al Gore, once said that people around the world ought to take an urgent action on global warming.
Gore, who is also founder of the Climate Reality Project, believes that climate change is something that is man-made and man can play a significant role to check or eliminate it in the future.
According to scientists, climate change is a change in average weather conditions, or in the time variation of weather around longer-term average conditions.
They agree that to limit the impacts of climate change, people need to reduce greenhouse gas emissions globally.
In addition to this, Minister of Science and Technology, Dr. Ogbonnaya Onu, says there is need for government and stakeholders to tackle climate change by using renewable energy sources.
"I wish to acknowledge that we have been doing some things pertaining greening the environment and stimulating economic growth like introduction and adoption of renewable energy and re-forestation project.
"The objective is to bring to the fore, its relevance, considering the global impact of climate change with its attendant environment degradation.
"The current development in the country is no longer sustainable environmentally like gradual shrinking/drying up of Lake Chad Basin and increase in desert encroachment.
"Others are loss of our ecosystems, reduced agricultural yields and sorts, rising sea levels and floods in southern part of the country, marine erosion and landslides in south-eastern part of the country,'' he says.
The minister explains further that there ought to be high desire to preserve the environment because urbanisation and industrialisation have come so stay.
Similarly, Mr Bitrus Bako, the permanent secretary, Ministry of Science and Technology, observes that environment should be sustainably managed for present and future generations.
"I am confident that when this transition was fully understood and implemented, it would help to place the nation on proper perspective to mitigate and adapt to the scourge of climate change.
"It will also re-enforce the place of science, technology and innovation as veritable tools for the economic development of the country.
"It is a business of making paradigm shift from resource-based economy to knowledge-based economy, stimulating skills to transit environment to path of greatness and sustainability through Green Growth Technology.
In his view, Prof. Chukwumerije Okereke from University of Reading, UK, explains that the Governing Inclusive Green Growth in Africa (GIGGA) project is focused on Nigeria, Kenya and Ethiopia.
"GIGGA Network is to support interdisciplinary collaboration among UK and international African researchers, as well as non-academic stakeholders to Green Growth in Africa.
"Kenya's Vision 2030 provides vision and policy framework for sustainable development, Ethiopia's Climate Resilient Green Economy aims to put the country's green economy on front runner.
"But Nigeria has no stand-alone green growth plan but incorporates Green Growth in its Economic Recovery and Growth Plan".
However, the Federal Government says it will reclaim all land lost to gully erosion and assist flood-prone communities in the country, according to Mr AbdulGaniyu Aminu, the Head of Public Relations, Federal Ministry of Science and Technology.
Aminu quoted Onu as saying that the recent inauguration of gully erosion control works at Okwohia, Obowo/Ihitte Uboma Local Government, Imo State would bring relief to the Okwohia community which had for long been devastated by ecological challenges.
"The approval of the project is a clear testimony to the present administration's resolve to ensure that no part of the country will be allowed to suffer any neglect due to geographical location", he quoted the minister as saying.
Also, the Permanent Secretary, Ecological Fund Office, Dr Habiba Lawal, said that the project was initiated through a request for an urgent intervention forwarded to the Ecological Fund Office.
She explained that the request was forwarded by Sen. Benjamin Uwajumobi, representing the Imo North District in the Senate.
Lawal said that the inauguration and hand-over of the project to the benefiting community would enable the people to take over and ensure maintenance and sustainability.
Further to government's intervention such as this, a public health officer in Osun, Mrs Adenike Aluko, stressed the need for more appropriate and effective waste management system to reduce pollution to check climate change.
According to her, relevant stakeholders ought to be proactive towards sustaining system capable to reduce emission from waste generation.
She suggested the use of clean technologies in production system, pointing out that pollution emission worsened the impact of climate change.
She further called on relevant stakeholders to genuinely invest more in development of renewable energy technology to reduce the effect of climate change.
"Using alternative energy, such as wind, solar and geothermal energy was healthier than fossil fuels because of the emission of carbon monoxide to the environment.
"Investing in renewable energy technology would be the right step in achieving Sustainable Development Goals.
"Scientific knowledge allows people to develop new technologies, solve practical problems and make informed decisions,'' she observed.
Aluko also urged Nigerians to partner with government in ensuring steady funding of research on new measures to mitigate the impact of climate change.
According to her, science and technology sector cannot progress without proper funding and such funding will ultimately come from the society that will reap the benefits.
Agbeja writes for News Agency of Nigeria.
By: Gabriel Agbeja

HYPREP And Ogoni Clean-Up: The Glory, The Story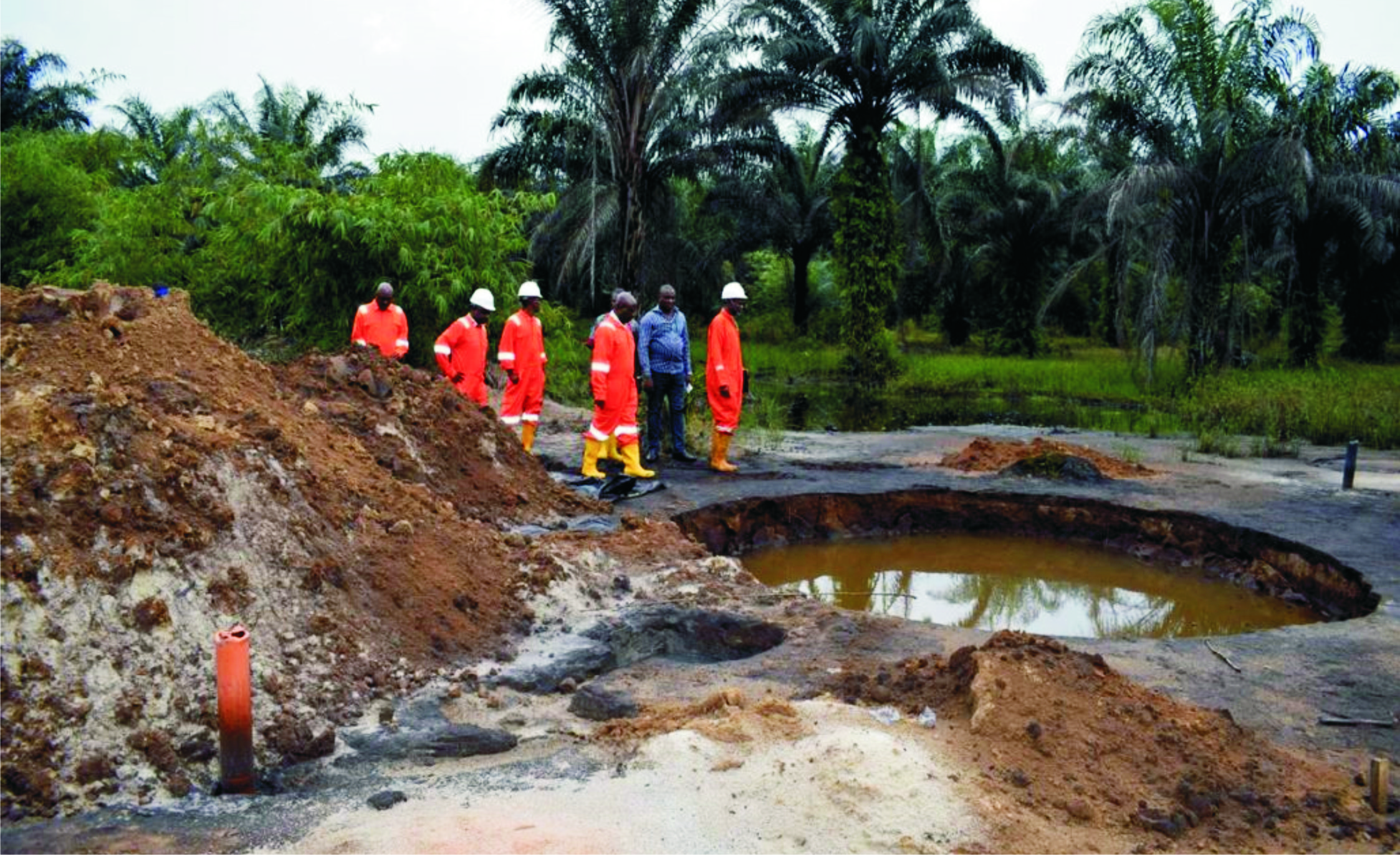 Ogoni, an oil-rich oppressed indigenous ethnic minority in the Niger Delta region of Nigeria, received green-light when in 2006, the Federal Government of Nigeria commissioned the United Nations Environmental Programme (UNEP) to conduct an environmental assessment on the level of environmental degradation and ecological devastation emanating from decades of oil exploration and production in Ogoniland by Shell Petroleum Development Company Nigeria Limited Joint Venture (SPDC JV) since the 1950s till the 1990s. SPDC JV in 2012, later transfered its operatorship to National Petroleum Development Company (NPDC), the production and exploration arm of Nigeria National Petroleum Corporation (NNPC) . In August 2011, report of theassessment popularly known as UNEP Report was submitted to the Federal Government of Nigeria. Wide jubilation and loud cheers greeted the news across Ogoniland when accelerating implementation of the report's recommendations was identified as one of the cardinal priorities by the PresidentMuhammadu Buhari-led government in 2015.
Buhari made good his promise in August 2016 by inaugurating the Governing Council and Board of Trustees of the Ogoni Trust Fund (OTF) as part of the governance process for UNEP report implementation in Ogoniland.
As an effort to speed implementation of the report, the Ministry of Environment and the Governing Council of Hydrocarbon Pollution Remediation Project (HYPREP) announced the appointment of Dr. Marvin Dekil, an environmental expert of international repute who himself is an Ogoni son, as the Project Coordinator. Since then, hope has been heightened, especially as the report highlights the creation of a One Billion U.S Dollar Ogoni Trust Fund (OTF), convertibly N315.25 billion Naira as at the time of the report, to be co-funded by the Federal Government of Nigeria, the SPDC JV and other operators in the area. Ten Million U.S Dollars (N3.03 billion Naira) and One Hundred and Seventy Million U.S Dollars (N51.52 Billion Naira ) was reportedly contributed by the SPDC JV at various times. All of these put the hope of an average Ogoni man at an impressive height in earnest expectation of what will become of Ogoni in terms of empowerment and development when the fund would be put to use.
At present, some Ogonis who still remember the resonating pitch of One Billion Dollars on campaign podiums are aggrieved that almost half a decade is gone and yet nothing much significant is on the ground. There are speculations that HYPREP is a scam and an agent of another institutionalized genocide against the Ogoni people. Considerably, HYPREP in its thinking may have done so much to the Ogoni people but little since no one can justifiably credit HYPREP with nothing.
The Ogonis had expected to see rural electrification, road construction and other structural projects executed by HYPREP across Ogoni land. Since they have seen little or none, they have resorted to media onslaught on HYPREP, painting it black. Most Ogonis lampoon HYPREP for taking so much delight in an uncivilised habit of self-glorification of its achievements which are only visible on social and electronic media platforms. The news making the rounds has it that development by HYPREP does not conform or align with measures of development of its sister organisations the world over.
Some other Ogonis contend that the multimillion naira wasted for rentage of HYPREP office space in Port Harcourt would have acquired acres of land on Ogoni soil, built magnificent edifice for the office and even provided jobs for Ogoni youth. The rest agree that HYPREP is working, but only fault the process of selecting beneficiaries, thus arguing that it is misdirected.
In all of these, HYPREP has maintained that work is in progress at all the impacted sites. HYPREP, during one of its Tuesday's Rhythm 93.7 programmes said it had carried out human capital development and entrepreneurship training (home and abroad) of hundreds of Ogoni youths. It has also anchored its position on the fact that cognizance was only taken of the impacted sites during assessment but promise was made to partner with other agencies, governmental and non-governmental, to ensure delivery on other important areas which were not provided for in the report but require attention.
With the position of the report, it becomes an issue of serious concern to note that concentration was, perhaps, only on the 15 sites operated by the SPDC JV without consideration that when oil spills, it permeates the soil to the under-water from where it circulates through the water channels and flows to other areas that were not directly impacted.When clean-up is carried out on the impacted sites, what happens to these areas that were not impacted directly but were affected through the circulation process beneath? Should we call for another UNEP assessment?
HYPREP should not limit public sensitisation of its policies and programmes to a select class as it did in November 2019 when it organised a summit for few stakeholders of Ogoni origin. Responses from these select Ogoni leaders during and after the forum showed that they were not informed of its programmes until after the summit. Surprisingly, it also reflected in the speech of one of the leaders who is a member of HYPREP Governing Board that she was not in the know of its programmes. It is expedient that HYPREP should, as a matter of serious concern, brace up by taking its sensitization to the grassroots groups in Ogoni, including but not limited to the market women, the commercial motorbike operators and churches, as no Ogoni man is a better Ogoni man than any other. HYPREP should gain its glory by painstakingly striking a balance in addressing these compendious issues. This will change the story.
Nnaane wrote from Port Harcourt.
Ken Nnaane