Genesis And Consequence Of Nigerian Civil War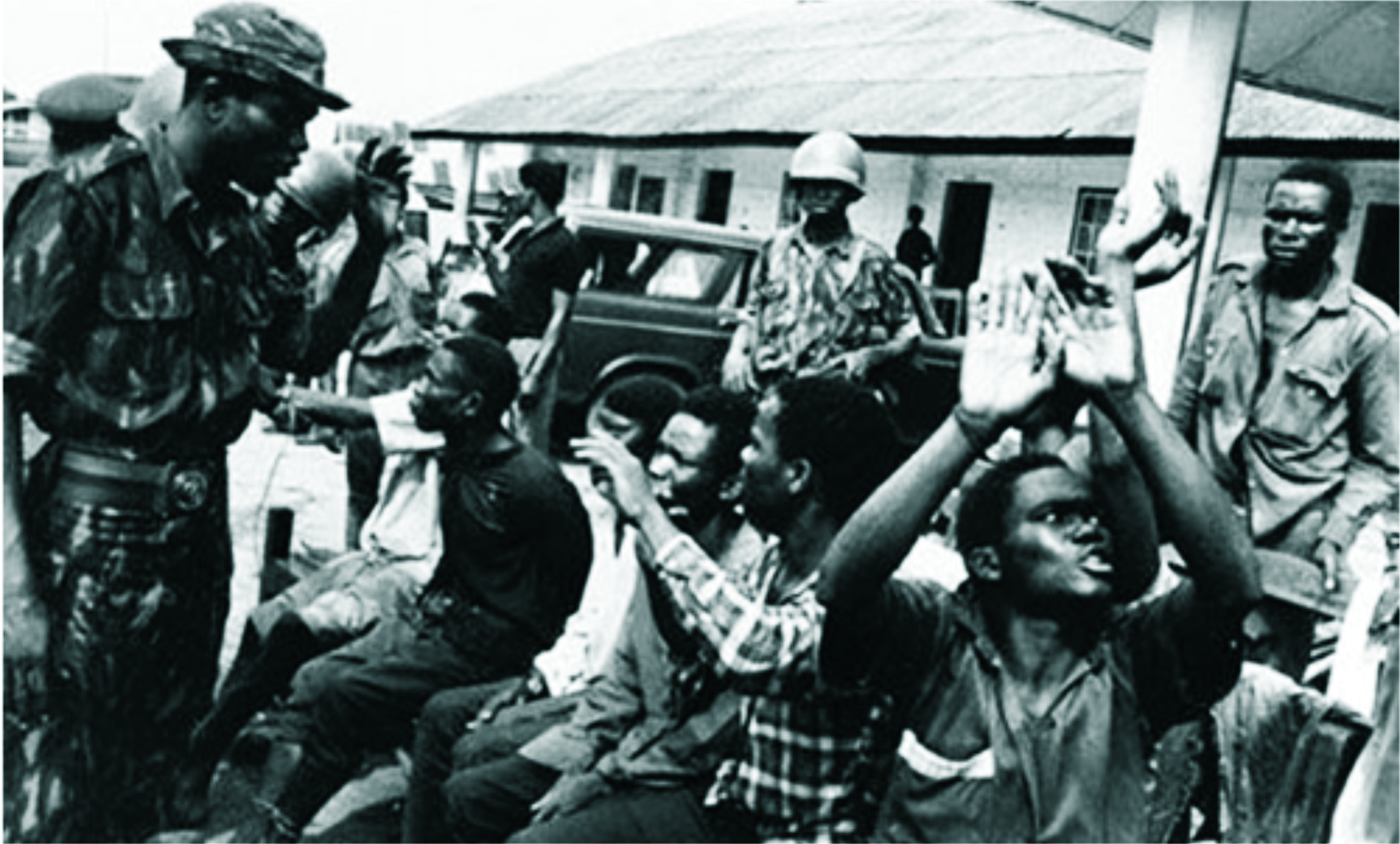 In 1965, the Western Region parliamentary elections were held and it was conspicuously rigged. It, however, triggered crisis in the region. There was widespread violence in the whole region. There was hate, rancour, suspicion and acrimony everywhere. There was breakdown of law and order. There was operation "wetie", a Yoruba corruption of the English word "wet". People were doused (wet) with petrol and burnt to death. It was a horrible scene. Lives and property were destroyed. The rate with which the rampage quickly spread to all parts of the Western Region made people to nicknamed the region as 'Wild, Wild West'.
The politicians at the federal level took sides and were incapable of handling the situation. Chief Samuel Ladoke Akintola, the then Premier of the Western Region and arch rival of Chief Obafemi Awolowo, the leader of opposition, ran to the North. Chief Akintola and his group took refuge and allied themselves with the Northern People's Congress (NPC) led by the Premier of the Northern Region and Sultan of Sokoto, Alhaji Sir Ahmadu Bello, and Alhaji Sir Abubakar Tafawa Balewa, the Prime Minister of Nigeria. Chief Awolowo were arrested and jailed for treasonable felony and sent to Calabar Prison.
The crisis continued unabated. There was no sign of resolution. The strait was spreading like harmattan fire, more and more people were killed and property destroyed. It was this exigency and non-challant attitude of the politicians that climaxed to 30 months gruesome civil war. Sequel to that, it becomes a common saying in Nigeria, "that the political fire that started in the West caused a macabre devastation in the East".
On January 15, 1966, convinced that the Nigerian politicians had failed to handle the crisis, coupled with corruption, and if left at that, Nigeria would crumble and disintegrate, Major Chukwuma Kaduna Nzeogwu, a non-sense and courageous soldier staged and led a coup that uprooted and dismantled the troubled and corrupt First Republic. Major Nzeogwu, a valiant officer was from Delta State, but was born and brought up in Kaduna State. A disciplined and intelligent soldier, he neither womanized, drank nor smoked. He spoke Ibo, Hausa and Yoruba fluently. A jolly good fellow, he had a network of friends within and outside the military. Others with him were Major Emmanuel Ifeajuna, one of the first university graduates in the Nigerian Military and Olympic gold medalist; Major Ademoyega, among others.
The coup was a national Coup and it was hailed by Nigerians. Students, labour, civil servants, even politicians all welcomed the change of government. There was jubilation and feeling of relief all over the country.
However, the coup failed in the East. Dr. Nnamdi Azikiwe, the president of Nigeria; Dr. Michael Okpara, premier of the Eastern Region; and other Ibo leaders were not killed. It was said that the group of soldiers assigned to the East for the operation were not courageous enough to carry out their assignment. In the North, Sir Ahmadu Bello, the premier of the Northern region and Sir Abubakar Tafawa Balewa, the prime minister of Nigeria, were killed. In the Western and Mid-Western Regions, Chief Samuel Ladoke Akintola was premier of the Western Region and Chief Festus Okotie-Eboh, a Mid-Westerner and Minister of Finance were among others killed. Few military officers from the Northern and Western Regions were also killed.
The Northerners and their military officers felt betrayed, as they read meanings to it. They said it was an Ibo coup aimed at eliminating the political leaders of the North, coupled with the introduction of unitary government by the new regime which was vehemently opposed by the North. They retreated, planned and staged what they called "retaliatory or counter coup" through which Major General J. T. U. Aguiyi-Ironsi, the Head of State and the Supreme Commander of the Nigerian Armed Forces and his host, Lt. Col. Francis Adekunle Fajuyi, the military governor of the Western Region were killed. Aguiyi-Ironsi was on official visit to the Western Region at that time. Fajuyi was killed for his insistence that his leader and visitor cannot be arrested in his domain. He was a patriotic Nigerian, a gallant soldier. His death with his visitor, the Head of State, saved the Yoruba from being accused of conspiracy with the Northern soldiers to kill General Aguiyi-Ironsi, an Ibo man and Head of State in their land.
The counter coups were led by Major T. Y Danjuma, Major Murtala Mohammed and Major Martin Adamu. That sad event led to killing of many military officers of the Eastern Region origin in the Northern and Western Regions, including my cousin, the late Lieutenant Fredrick Ewule Ogbuehi. My cousin was arrested in Abeokuta Army Barrack where he lived and worked as an Army Secretary. Three of his junior brothers namely; Godspower Ogbuehi, George Ogbuehi and Innocent Ogbuehi who joined him in Abeokuta when they lost their mother were smuggled into an Eastern-bound train back home with nothing, through the help of his good Samaritan army friend.
As if that was not enough, the military men of the North and civilians went further killing and looting the property of innocent civilians from Eastern Region resident in the North who knew nothing about the military coup. Lt. Col. Chukwuemeka Odumegwu-Ojukwu, then the Military Governor of the Eastern Region saw this and did everything he could to stop the killing or pogroms as he called it, but all to no avail. Ojukwu reached out to Lt. Col. Yakubu Gowon, the Head of State, to halt the killings and safeguard the lives and property of Ibos and other Easterners in the North, but Gowon did nothing. Ojukwu then headed to Aburi, a small town in Ghana, for peace and the resolution of the crisis. At the meeting, Gowon and his delegates agreed and signed the agreement reached only for them to return to Nigeria and change their minds.
Ojukwu called Gowon several times to implement the accord reached at the Ghana peace meeting, all to no avail. That resulted to a popular slogan "On Aburi we stand". Ojukwu said okay since they had reneged the agreement reached and were still killing our people in the North; it means they do not want us and peace. Ojukwu pulled the East out of Nigeria and declared the Republic of Biafra. Gowon declared war on Biafra and pursued Ojukwu and his people from Lagos to the remotest village in Ibo land. Blocked borders and sea ports, millions of Biafrans died of hunger and sicknesses. A lot of children God sent here to be part of us died of "Kwashiorkor".
Now, the questions are, had the Northern military officers been satisfied with the retaliatory killing of Major General Ironsi and other military officers of the East, without extending to the innocent civilians of the East resident in the North, would there have been a civil war? Had the Federal Government abided by the Aburi Accord which they agreed and signed, would Ojukwu have declared the Republic of Biafra? Had the Federal Government allowed Biafra to be, would millions of Nigerians have died and property worth billions of Naira destroyed?
Today, each time I remember my cousin, Lt. Ogbuehi, and the challenges the family is facing, I wonder if he was alive and perhaps a General in the Nigerian Army, whether the story would not have been different. However, we bore the great loss with equanimity and resignation in the belief that God will not allow those who spilled the blood of their fellow human beings to go unpunished.
Meanwhile, the three brothers are now domiciled in the village with indelible memory and pains on how their elder brother was arrested and whisked away in their presence on that fateful early morning. The bang of the military boots on the door and thunderous voice of the commander that woke them up from sleep that early morning is still fresh and echoing in their minds. Again, the family will not join calls to prosecute all those that were involved in that senseless and avoidable war. Rather, we have left the matter for God to adjudicate.
The Nigerian Civil War claimed millions of lives of innocent Nigerians, especially the Ibos and the destruction of property worth billions of naira was a result of the rigging of the Western region Parliamentary elections in 1965. Its consequence was perpetual deep pains and sorrow it dug in our hearts and in our memories. Today, there is no genuine love and unity in the country. We live under mistrust, hate and suspicion of each other. Also, I recall vividly that in 1983, the National Party of Nigeria (NPN) outsmarted other political parties and rigged them out even in their domains. In Anambra State, Dr. Nnamdi Azikiwe and his NPP were rigged out and dislodged. In Kano and Kaduna States, Mallam Aminu Kano and his PRP were rigged out and dislodged and in Oyo and Ondo States, Chief Obafemi Awolowo and his UPN were rigged out and dislodged all by NPN in their infamous landslide victory. However, the rigging in Ondo State back-fired and triggered crisis which led to the overthrow of Alhaji Shehu Shagari's government by the military on December 31, 1983.
In view of the fact that the civil war that claimed many innocent souls and the overthrow of Shehu Shagari's government by the then Major General Muhammadu Buhari were as a result of elections rigging, it took five years to battle with the military to retrieve the government from them. Many people laid down their lives in the process. Now, the question is, have Nigerians, particularly the politicians, learnt any lesson in terms of elections rigging? Yet, we saw and witnessed the massive rigging of governorship elections in Edo, Ekiti, Osun, Kwara, Kogi States etc. Will Nigerian politicians ever learn any lesson? This year marks the 50 years of the end of the silly Nigerian Civil War. May God have mercy on those who caused that illogical war.
Ogbuehi, a freelance journalist, resides in Eagle Island, Port Harcourt.
Ike Ogbuehi

Discovering Your Life's Purpose
What is Purpose?
Discovering one's purpose is discovering what one needs in life. Discovering what you are meant to be in life. Not what you want to be but what God wants you to be in life. You can never discover your purpose without the help of God.
Ask Yourself Some Questions
You can discover your purpose when you start asking yourself some questions and give answers to such as "what do I need in life?" (Your purpose in life) by finding your purpose, you will know what you need in life and life will be easy for you. Sometimes, we want every good thing in life but what really matters is not what you want but what you need in life. People respect you when you discover your purpose and start making serious decisions. God is your creator and what he needs from you is your purpose. Discovering your purpose on time makes you more successful in life, you need to focus on the present, look forward, think big, do what you love, stay positive, be persistent, get the job done, fight for something you believe in. To be a successful being in life, you also need to manage your time effectively.
Sometimes, people find themselves doing or studying what they don't need. Your potentials determine your purpose in life, don't feel bad on yourself because, with the right information, your purpose is sure. You will get to a place in life and these things will be very useful to you.
Nothing happens as a mistake; they all have their purpose to fulfill in life. Spend at least one hour or thirty minutes every day to do what you have passion for.
Time Management
Time management has a very big role to play in discovering one's purpose in life. Why most people suffer a lot in life is because they waste too much of their time doing nothing. We sleep too much; we rest too much; let's make every moment to be useful. Sleeping too much won't do us any good. Push yourself because no one else is going to do it for you. The fact that you are not where you want to be should be enough motivation.
Life without purpose is time without meaning. It is useless to keep ample time if there is no end towards which we are moving. God calls you in this world for you to discover your purpose and work towards it. Your plans cannot change God's purpose. What God calls for, he provides for.
Sometimes people will say I want to be rich in life. If you said so, fine, then learn how to manage your time and discover your purpose in life. Most times, our parents do destroy our destiny by forcing us to study what we are not meant to just because they had a dream of studying it but were not opportuned to. Parents should ask knowledge from God so as to know what their children need in life.
Procrastination can damage you from going far in life. To be successful and fulfill your purpose in life, you need not to postpone what should be done now. Procrastination is a grave in which opportunities are buried. In life, many people have missed their chance of success because of postponement.
All the pain of yesterday can be forgotten tomorrow if we know how to manage our time effectively and discover our purpose in life. For your management of time not to be in vain, you need to concentrate on one thing such as what you love to do, because it is no good to do everything at the same time (he who is everywhere is nowhere).
Everybody wants to go to school, have their certificates, and be a hard worker in life. But is that all there is in life? Imagine if everyone in the universe goes to school, have their good certificates and work in very good places in life, then who will be the cleaner? Who will be the security guard? Who will be the house maid? How you see life is much more than you think. Purpose is only found in the mind of the creator. Only God knows the purpose for your life.
Now you can see why everybody cannot be rich in this life; neither will everyone be poor in life. The term rich would not exist if there are not poor people existing in this world. The terms rich and poor are given because people have and people lack.
You can never change how you have been created and what you have been created for no matter what. You being a cleaner is because there must always be someone dusting up the place. If there is a man to dust, there will always be a man to clean up also. If your purpose is to be a cleaner, be the best cleaner ever. Cleaning is not just ordinary, you can achieve excellence in cleaning. Excellence in doing ordinary things extraordinarily well.
Every product is produced by purpose, for a purpose, and all things begin and end with purpose. Your existence is an evidence that this generation needs something that your life contains.
The reason why you exist in your family is because there is something that has to be done in your family and it's only you that can do it; no one else. If you are born into a poor family it's not your fault, but it will only be your fault if you remain there, because you have been born in to a family to make great things happen by managing your time and discovering your purpose in life.
You can start by having a time table in your house such as time to study, time to do what you love, what you have passion for. And in the process of studying, anything you seem not to understand, you do well to ask someone that knows it more than you. Don't feel shy to ask because no one knows everything but everyone knows something.
You can also help others to discover their purpose by changing your mindset, especially with the way you think and the way you communicate with them. Let people see you as a person that really knows your purpose in life. Let people see your good lifestyle and try to build theirs also.
Always do things at the right time. Or better do something even if it is late than not to do it at all. Conclusively, a man can't exist without having a purpose in life, your existence is an evidence that God has a purpose in you and this purpose can be discovered with the help of God, and also by management of time. I know we can't help everyone, but everyone can help someone. We can change the world by fulfilling our purpose in life. Nothing is impossible.
Osadebe wrote in from Eastern Polytechnic, Port Harcourt.

Tackling Global Warming Effects On Nigeria
Former United States Vice-President, Al Gore, once said that people around the world ought to take an urgent action on global warming.
Gore, who is also founder of the Climate Reality Project, believes that climate change is something that is man-made and man can play a significant role to check or eliminate it in the future.
According to scientists, climate change is a change in average weather conditions, or in the time variation of weather around longer-term average conditions.
They agree that to limit the impacts of climate change, people need to reduce greenhouse gas emissions globally.
In addition to this, Minister of Science and Technology, Dr. Ogbonnaya Onu, says there is need for government and stakeholders to tackle climate change by using renewable energy sources.
"I wish to acknowledge that we have been doing some things pertaining greening the environment and stimulating economic growth like introduction and adoption of renewable energy and re-forestation project.
"The objective is to bring to the fore, its relevance, considering the global impact of climate change with its attendant environment degradation.
"The current development in the country is no longer sustainable environmentally like gradual shrinking/drying up of Lake Chad Basin and increase in desert encroachment.
"Others are loss of our ecosystems, reduced agricultural yields and sorts, rising sea levels and floods in southern part of the country, marine erosion and landslides in south-eastern part of the country,'' he says.
The minister explains further that there ought to be high desire to preserve the environment because urbanisation and industrialisation have come so stay.
Similarly, Mr Bitrus Bako, the permanent secretary, Ministry of Science and Technology, observes that environment should be sustainably managed for present and future generations.
"I am confident that when this transition was fully understood and implemented, it would help to place the nation on proper perspective to mitigate and adapt to the scourge of climate change.
"It will also re-enforce the place of science, technology and innovation as veritable tools for the economic development of the country.
"It is a business of making paradigm shift from resource-based economy to knowledge-based economy, stimulating skills to transit environment to path of greatness and sustainability through Green Growth Technology.
In his view, Prof. Chukwumerije Okereke from University of Reading, UK, explains that the Governing Inclusive Green Growth in Africa (GIGGA) project is focused on Nigeria, Kenya and Ethiopia.
"GIGGA Network is to support interdisciplinary collaboration among UK and international African researchers, as well as non-academic stakeholders to Green Growth in Africa.
"Kenya's Vision 2030 provides vision and policy framework for sustainable development, Ethiopia's Climate Resilient Green Economy aims to put the country's green economy on front runner.
"But Nigeria has no stand-alone green growth plan but incorporates Green Growth in its Economic Recovery and Growth Plan".
However, the Federal Government says it will reclaim all land lost to gully erosion and assist flood-prone communities in the country, according to Mr AbdulGaniyu Aminu, the Head of Public Relations, Federal Ministry of Science and Technology.
Aminu quoted Onu as saying that the recent inauguration of gully erosion control works at Okwohia, Obowo/Ihitte Uboma Local Government, Imo State would bring relief to the Okwohia community which had for long been devastated by ecological challenges.
"The approval of the project is a clear testimony to the present administration's resolve to ensure that no part of the country will be allowed to suffer any neglect due to geographical location", he quoted the minister as saying.
Also, the Permanent Secretary, Ecological Fund Office, Dr Habiba Lawal, said that the project was initiated through a request for an urgent intervention forwarded to the Ecological Fund Office.
She explained that the request was forwarded by Sen. Benjamin Uwajumobi, representing the Imo North District in the Senate.
Lawal said that the inauguration and hand-over of the project to the benefiting community would enable the people to take over and ensure maintenance and sustainability.
Further to government's intervention such as this, a public health officer in Osun, Mrs Adenike Aluko, stressed the need for more appropriate and effective waste management system to reduce pollution to check climate change.
According to her, relevant stakeholders ought to be proactive towards sustaining system capable to reduce emission from waste generation.
She suggested the use of clean technologies in production system, pointing out that pollution emission worsened the impact of climate change.
She further called on relevant stakeholders to genuinely invest more in development of renewable energy technology to reduce the effect of climate change.
"Using alternative energy, such as wind, solar and geothermal energy was healthier than fossil fuels because of the emission of carbon monoxide to the environment.
"Investing in renewable energy technology would be the right step in achieving Sustainable Development Goals.
"Scientific knowledge allows people to develop new technologies, solve practical problems and make informed decisions,'' she observed.
Aluko also urged Nigerians to partner with government in ensuring steady funding of research on new measures to mitigate the impact of climate change.
According to her, science and technology sector cannot progress without proper funding and such funding will ultimately come from the society that will reap the benefits.
Agbeja writes for News Agency of Nigeria.
By: Gabriel Agbeja

HYPREP And Ogoni Clean-Up: The Glory, The Story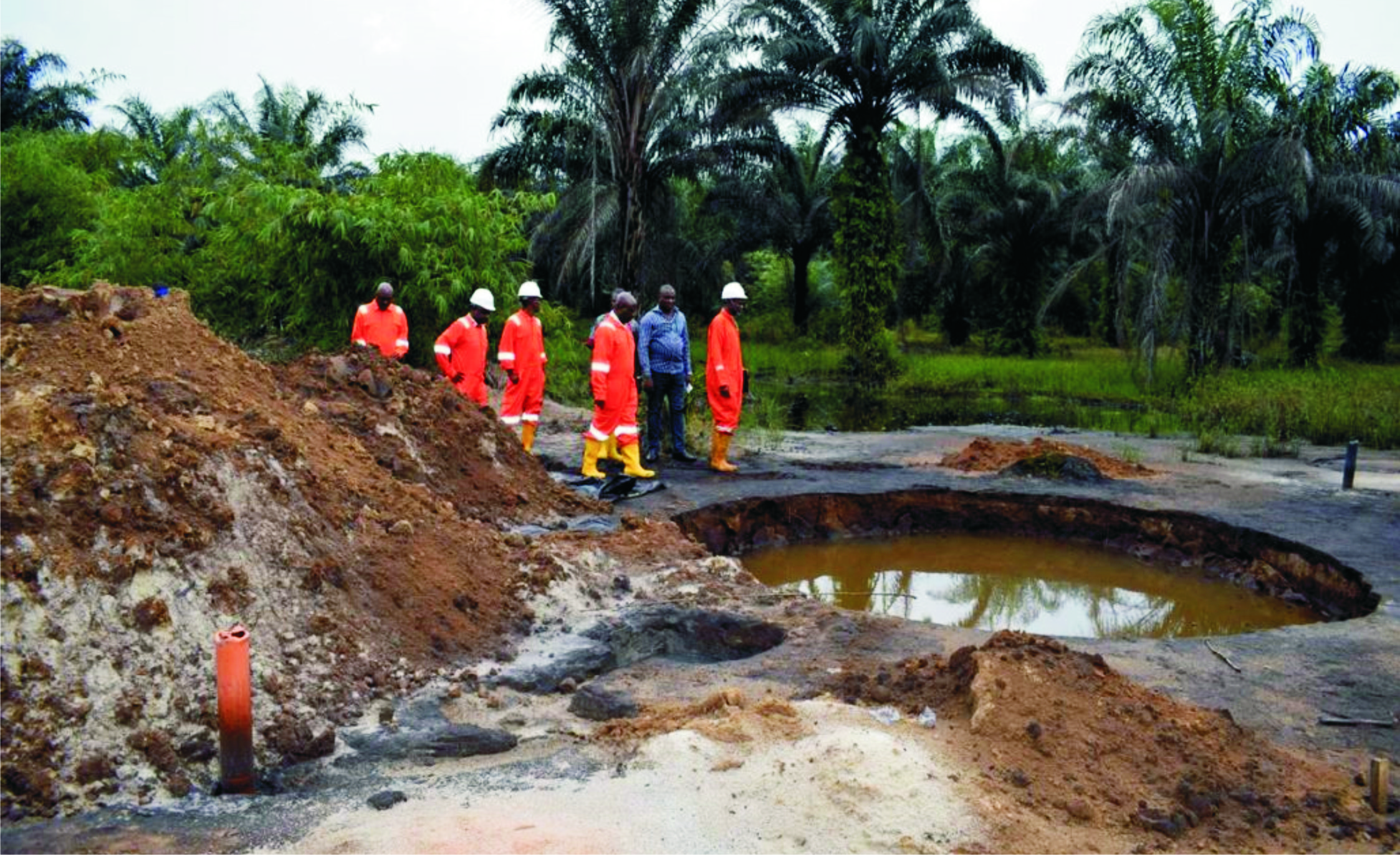 Ogoni, an oil-rich oppressed indigenous ethnic minority in the Niger Delta region of Nigeria, received green-light when in 2006, the Federal Government of Nigeria commissioned the United Nations Environmental Programme (UNEP) to conduct an environmental assessment on the level of environmental degradation and ecological devastation emanating from decades of oil exploration and production in Ogoniland by Shell Petroleum Development Company Nigeria Limited Joint Venture (SPDC JV) since the 1950s till the 1990s. SPDC JV in 2012, later transfered its operatorship to National Petroleum Development Company (NPDC), the production and exploration arm of Nigeria National Petroleum Corporation (NNPC) . In August 2011, report of theassessment popularly known as UNEP Report was submitted to the Federal Government of Nigeria. Wide jubilation and loud cheers greeted the news across Ogoniland when accelerating implementation of the report's recommendations was identified as one of the cardinal priorities by the PresidentMuhammadu Buhari-led government in 2015.
Buhari made good his promise in August 2016 by inaugurating the Governing Council and Board of Trustees of the Ogoni Trust Fund (OTF) as part of the governance process for UNEP report implementation in Ogoniland.
As an effort to speed implementation of the report, the Ministry of Environment and the Governing Council of Hydrocarbon Pollution Remediation Project (HYPREP) announced the appointment of Dr. Marvin Dekil, an environmental expert of international repute who himself is an Ogoni son, as the Project Coordinator. Since then, hope has been heightened, especially as the report highlights the creation of a One Billion U.S Dollar Ogoni Trust Fund (OTF), convertibly N315.25 billion Naira as at the time of the report, to be co-funded by the Federal Government of Nigeria, the SPDC JV and other operators in the area. Ten Million U.S Dollars (N3.03 billion Naira) and One Hundred and Seventy Million U.S Dollars (N51.52 Billion Naira ) was reportedly contributed by the SPDC JV at various times. All of these put the hope of an average Ogoni man at an impressive height in earnest expectation of what will become of Ogoni in terms of empowerment and development when the fund would be put to use.
At present, some Ogonis who still remember the resonating pitch of One Billion Dollars on campaign podiums are aggrieved that almost half a decade is gone and yet nothing much significant is on the ground. There are speculations that HYPREP is a scam and an agent of another institutionalized genocide against the Ogoni people. Considerably, HYPREP in its thinking may have done so much to the Ogoni people but little since no one can justifiably credit HYPREP with nothing.
The Ogonis had expected to see rural electrification, road construction and other structural projects executed by HYPREP across Ogoni land. Since they have seen little or none, they have resorted to media onslaught on HYPREP, painting it black. Most Ogonis lampoon HYPREP for taking so much delight in an uncivilised habit of self-glorification of its achievements which are only visible on social and electronic media platforms. The news making the rounds has it that development by HYPREP does not conform or align with measures of development of its sister organisations the world over.
Some other Ogonis contend that the multimillion naira wasted for rentage of HYPREP office space in Port Harcourt would have acquired acres of land on Ogoni soil, built magnificent edifice for the office and even provided jobs for Ogoni youth. The rest agree that HYPREP is working, but only fault the process of selecting beneficiaries, thus arguing that it is misdirected.
In all of these, HYPREP has maintained that work is in progress at all the impacted sites. HYPREP, during one of its Tuesday's Rhythm 93.7 programmes said it had carried out human capital development and entrepreneurship training (home and abroad) of hundreds of Ogoni youths. It has also anchored its position on the fact that cognizance was only taken of the impacted sites during assessment but promise was made to partner with other agencies, governmental and non-governmental, to ensure delivery on other important areas which were not provided for in the report but require attention.
With the position of the report, it becomes an issue of serious concern to note that concentration was, perhaps, only on the 15 sites operated by the SPDC JV without consideration that when oil spills, it permeates the soil to the under-water from where it circulates through the water channels and flows to other areas that were not directly impacted.When clean-up is carried out on the impacted sites, what happens to these areas that were not impacted directly but were affected through the circulation process beneath? Should we call for another UNEP assessment?
HYPREP should not limit public sensitisation of its policies and programmes to a select class as it did in November 2019 when it organised a summit for few stakeholders of Ogoni origin. Responses from these select Ogoni leaders during and after the forum showed that they were not informed of its programmes until after the summit. Surprisingly, it also reflected in the speech of one of the leaders who is a member of HYPREP Governing Board that she was not in the know of its programmes. It is expedient that HYPREP should, as a matter of serious concern, brace up by taking its sensitization to the grassroots groups in Ogoni, including but not limited to the market women, the commercial motorbike operators and churches, as no Ogoni man is a better Ogoni man than any other. HYPREP should gain its glory by painstakingly striking a balance in addressing these compendious issues. This will change the story.
Nnaane wrote from Port Harcourt.
Ken Nnaane