Tasks For Rivers State Government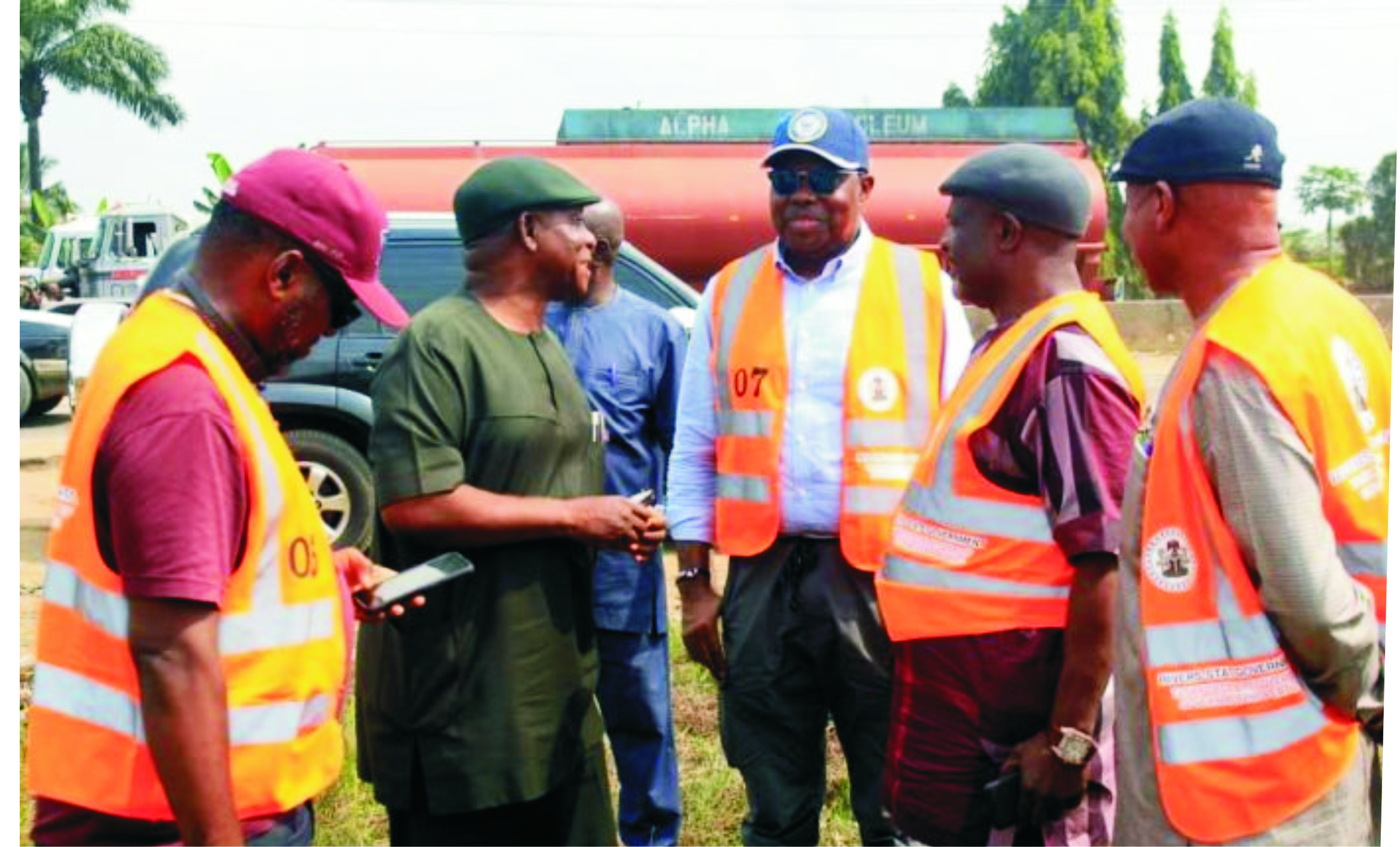 With the recent swearing in of Commissioners, advisers and personal aides and assistants, it is the expectation of Rivers people and those earning their living in Rivers State that the strains on the state governor would be much reduced. There is an old management axiom that a leader is at his best when people rarely know that he exists. This translates into the truth that effective delegation of activities to the ablest available hands is the hallmark of leadership.
What is known as "80:20 Rule" in management is based on the fact that routine or trivial operations can be handled by subordinate staff, while most important issues which are usually about 20%, should demand personal attention from the big boss. That method in management with regard to the art of delegation, is also known as ABC method, Pareto's Law or Management by expectation (MBE). The boss should have time and privacy enough to draw inspiration from higher realms of consciousness. This is why self-effacement is recommended for serious-minded managers of human affairs. You see or hear them rarely, even in newspapers.
It was an emotionally- moving experience to find Nigerians of very humble backgrounds sweeping the streets of Nigerian urban towns, between 5-6.30am, Most touching was the sight of a woman, with a baby tied to her back, sweeping a major road in Rivers State.
It was hard to resist the urge to interview her, with the aim to hear the story of her life. Why sweep the street at 5.40am with a baby of less than 2 years old? What we are used to in Nigeria is a situation where those who lead in all spheres of life create maximum zones of comfort for themselves, but rarely know the plight of the voiceless sections of the people. An elitist political leadership is the kind that would pontificate and ask public servants to give maximum service, even without caring to know what long distance the obedient servant travels to get to work. Talk about social welfare system in Nigeria and what would be put in place would be a corruption-ridden sinecure and patronage system to woo and catch political support.
As commissioners visit various ministries, departments and agencies on familiarisation tour the message which they carry along is usually the plea for hard and dedicated services. Some can even issue threats such as: "Anybody not ready to work can resign, because there are many looking for the opportunity to find a job." Hardly is there the empathy that can create a rapport between servants and masters, in the course of visiting and relating with the people who keep the economy going.
Therefore, one vital task for the Rivers State Government this new year should be to create a rapport with civil servants which would promote empathy and understanding. In the first place, the state of the economy is so harsh that some thought should be given to the plight of the wretched of the earth.
Using the example of a street sweeper who had to do her job at 5.40am, with a baby tied to her back, it is possible she can be given a query or sacked if she does not do her work. But who gets concerned if the child she takes to work gets ill and demands medical attention? Did anybody give her and her baby any hampers or chicken last Christmas? Rather than shout at her for some little infraction, does anyone show concern about how she lives with her family, perhaps in a batcher?
Political administration is not all about contracts and project execution, but more relevant in the area of human capital concern. It is a valid motivation theory that people that put in their best if they are in a state of happiness. A major factor which creates happiness in people is concern, not threats, pontification or promises. People notice quite easily when someone shows genuine concern about them and their affairs; and they appreciate that better than bureaucratic cosmetics. Appreciate little things!
In Shakespeare's Measure for Measure, a leader, Duke Vincentio, disguised as a Friar or priest and pretending to have travelled, was able to know the degree of hypocrisy of his officials and true state of his domain. In politics, good intentions, policies and programmes of a leader can be distorted, ruined or misrepresented by officials working for him. It is not a wrong practice to put subordinate staff to tests, occasionally. Some rarely stand!
Ugly names which some leaders are called often come from the activities of those working with and for them. Duke Vincentio's strategy enabled him to know that people can be pretentious and hypocritical, including those who appear sanctimonious and strict.
Among those who damage the names and intentions of leaders are contractors who are usually political wheeler-dealers. Such contractors may not be involved in project execution, but being high patrons and party giants, they constitute what we know as the cabal in Nigerian politics.
A task for Rivers State Government should include ensuring that government is about people and people-oriented, rather than serving put the well-being of the people as vital concern. When an administration invests in power rather than people, what dominates activities and policies would be ego.
Nigerians are intelligent enough to know when a government is a caring one, because this translates into a state of happiness which promotes patriotism. When the people are happy, government would have less problem of security and there would be no need to spend money to buy the goodwill of the masses.
Obviously, managing people and public affairs are very vital and serious responsibility for which the prayers of the masses can achieve great results.
Bright Amirize

State Of The Nation: PDP Takes Protest To Foreign Embassies …Insists Buhari, APC Threat To Democracy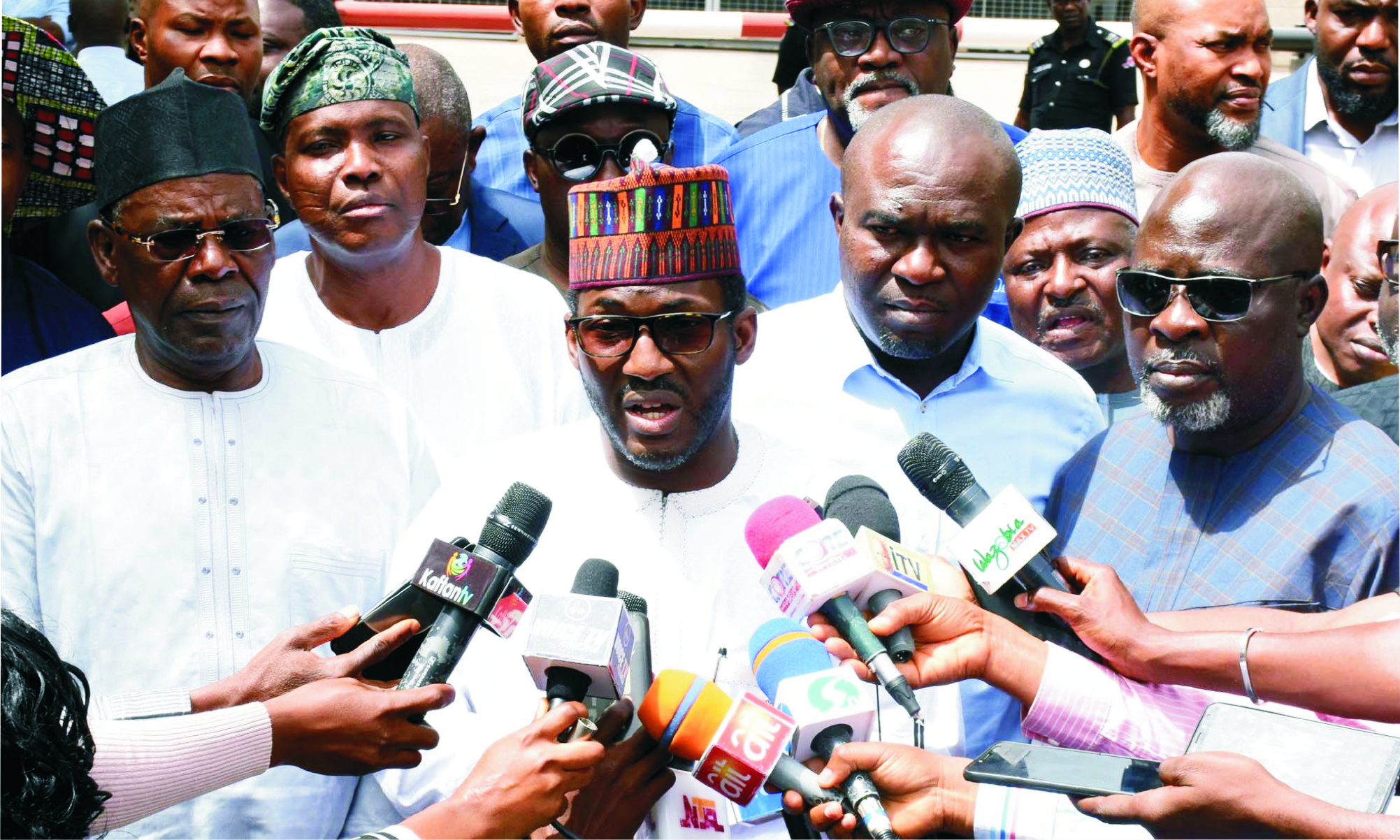 For the second time in the past three weeks, the Peoples Democratic Party (PDP), yesterday, took its protest to the embassies of the European Union (EU), United Nations (UN) and France, condemning among other things, what it termed, threat to democracy by the ruling All Progressives Congress (APC).
The protest, which took off from the party's National Presidential Campaign Headquarters, Maitama, Abuja, attracted key members of the National Working Committee (NWC), led by National Secretary of the party, Senator Ibrahim Tsauri.
At the European Union Embassy, Tsauri, who stood in for the PDP National Chairman, Prince Uche Secondus, flayed the President Muhammadu Buhari-led government for allegedly constituting itself a clog in the wheel of the nation's electoral progress since it first assumed office in 2015.
In a petition submitted by its leadership, yesterday, the party urged the international community to press on the government of President Buhari to preserve democratic institutions in the land at all cost even as they reminded them that most of their reports on election observations in the country recently showed in decline in the preservation of democratic ethos.
Addressing newsmen after the submission of the petition at the European Union, Deputy National Chairman (North) of the party, Senator Suleiman Nazif, expressed the party's dissatisfaction at what he called the takeover of the Judiciary and the judicial arms of government by the APC-led government.
He said, "We are not happy, we are not satisfied with the way democracy is being run in Nigeria. We have come here to complain because we have realized that the National Assembly is being intimidated by the Executive.
"The Judiciary is being arm-twisted, the rule of law has become a mockery and we thought it wise to come and lay our complaint because they no longer listen to anybody and that is why the PDP decided to reach out to the international community to lay complaint with respect to the electoral act that has not been accented to up till now.
"You are aware of the systematic collapse in our electoral processes, the way elections are being conducted. In Kogi, we saw what transpired in the last election. Nigerians have seen for themselves what the opposition party is going through.
"We saw what happened in Bayelsa, we saw what happened in Imo with respect to the Supreme Court judgement and we are calling for a review of that judgement and we believe that with the amount of pressure from intentional organisations, I think the right thing would be done".
On his part, Tsauri said, "Democracy is being derailed in this country. Democracy in Nigeria has been built on five pillars: the media, the electoral empire, the Independent National Electoral Commission (INEC), the security agents, the Judiciary, and the international community. These are the pillars that support democracy in Nigeria. If one of these pillars collapses, democracy will derail on that side.
"Out of the five, only two are left. The electoral umpire is compromised, you all know it. Security agents are part and parcel of APC government. Judiciary is being threatened and nobody has any confidence in the Judiciary again.
"The only one that is now left is the media and the international community. The international community, any where there is going to election, they go and monitor. They bring in their reports and most of these reports are negative.
"This is why we came to the international community to tell them that this is the expectations of Nigerians from them and we want them to do exactly what is expected of them to do.
"In Nigeria today, if you talk about security, it is zero. When Buhari came into government, he said that he was going to fight corruption, he was going to intensify effort on the economy and then security but none is working now. This government does not listen to any voice except the international community. That is why we are here".
However, the officials of the three embassies failed to make statements after receiving the part's petition.
Also, in the protest march were the party's National Publicity Secretary, Kola Ologbondiyan, National Woman Leader, Hajia Maryam Waziri and the National Youth Leader, Hon. Stanley Udeh-Okoye, amongst others.

RSG Begins E-Registration Of Businesses …As Nsirim Heads C'ttee On Investment Promotion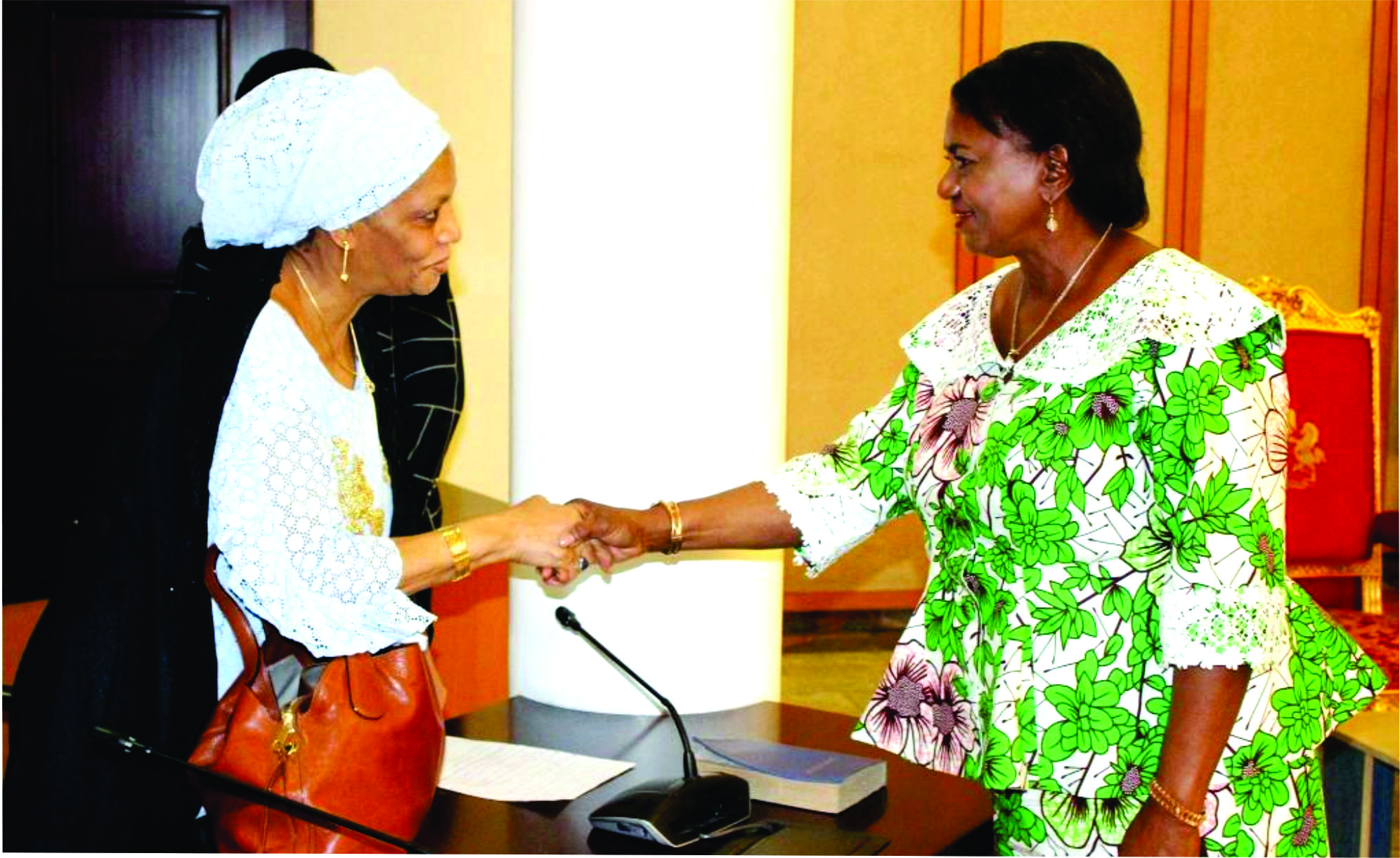 The Rivers State Ease of Doing Business Council headed by the State Deputy Governor, Dr. Ipalibo Harry Banigo has taken far reaching decisions to give impetus to the mandate given to the council by the State Chief Executive, Chief Nyesom Wike.
Speaking to newsmen shortly after the meeting at the Government House in Port Harcourt, yesterday, the state Commissioner for Information and Communications, Pastor Paulinus Nsirim, said that with effect from yesterday, an e-Registration Platform for all businesses in Rivers State has been put in place to ensure that all businesses in the state come under one database.
According to him, a help desk has also been established in the office of the deputy governor in line with the decision.
He further disclosed that the Ease of Doing Business Council also set up an Investment Promotion Committee headed by the Commissioner for Information and Communications, Pastor Paulinus Nsirim.
Other members of the committee include, the state Commissioner for Commerce and Industry, Mrs. Ifeyinwa Nwankpa, Chairman, House Committee on Commerce and Industry, Rivers State House of Assembly, Hon. Ezu Chibudhom, and President, Nigerian Entrepreneur and Investment Forum, Engr. Dozie Abajue.

2021 AFCON: NFF Moves S'Eagles' Games From Benin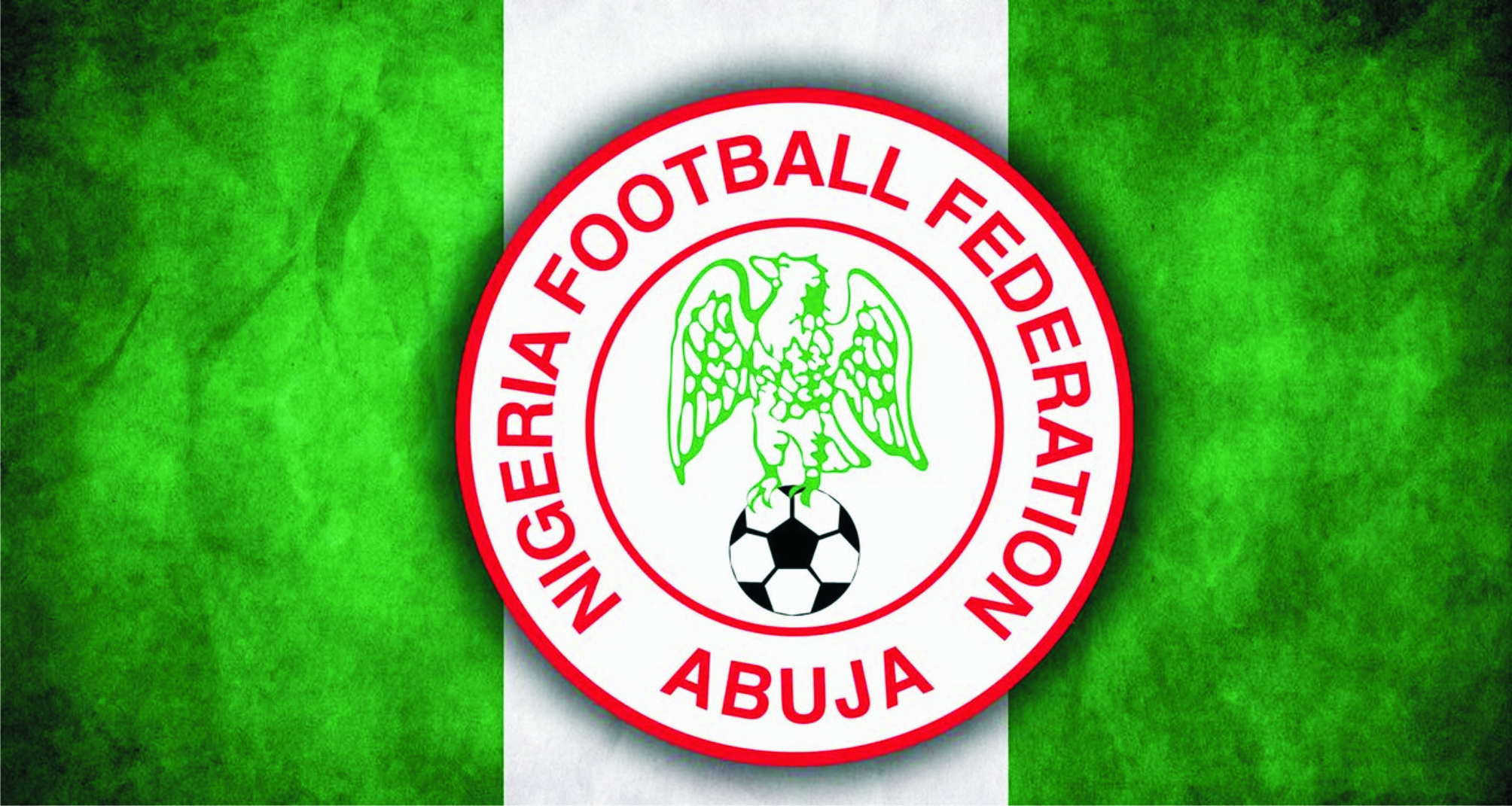 After several weeks of speculations, the Nigeria Football Federation (NFF), May have shelved the idea of playing Super Eagles first international match of the year at the refurbished Samuel Ogbemudia Stadium in Benin, Edo State.
The refurbished stadium with a sitting capacity of 19,500 stands as one of the best in the country today and is equipped with modern facilities.
The venue was due to be formally opened with the Super Eagles' Day-four match of the ongoing AFCON 2021 qualifying round clash with Sierra Leone on the 22nd of March, 2020.
However, it has been confirmed from a top official of the Glass House in Abuja that the ancient city of Benin which last staged Super Eagles match in 2011 against Boswana which ended goalless with Late Stephen Okechukwu Keshi in charge of his first match as gaffer, may have to wait for another time.
"We have a strong bond with Edo State Government and this explained why we've had many events in Benin lately but due to some reasons, this important match against Sierra Leone will not hold in the new stadium," the top official told our source in a telephone chat last night.
With Benin no longer in sight, the NFF is looking in the direction of either the Stephen Keshi Stadium in Asaba, Delta State or Godswill Akpabio Stadium in Uyo, Akwa Ibom State.
Both stadiums hosted Super Eagles' matches in the past. Uyo Stadium in particular was were Eagles secured their qualification to the 2018 World Cup in Russia
The Asaba ground became new home to the Super Eagles lately following the massive support the team enjoy from Gov. Ifeanyi Okowa.
Delta bankrolled the sent forth match for the Super Eagles to the last AFCON tournament in Egypt where they claimed the bronze medal.
Although no clear reason was given for why NFF decided to move the Sierra Leone game from the Samuel Ogbemudia Stadium, our checks revealed that it may have something to do with the forth coming National Sports Festival (NSF) which the state will host next month to early April.
Physical infrastructure needed for the games are being completed at the Samuel Ogbemudia stadium with base for the track being laid, as the football pitch is ready. Work at the tennis section is completed, while the swimming pools are being furnished.
Organisers of the festival have scheduled the football events at other designated venues leaving the edify to stage only track and field events, as well as the opening and closing ceremonies.
With the Uyo and Asaba as options for Eagles, NFF has at least two weeks to communicate the new venue to CAF as well as the visiting team in accordance with the tournament rules and regulations