Tasks For Rivers State Government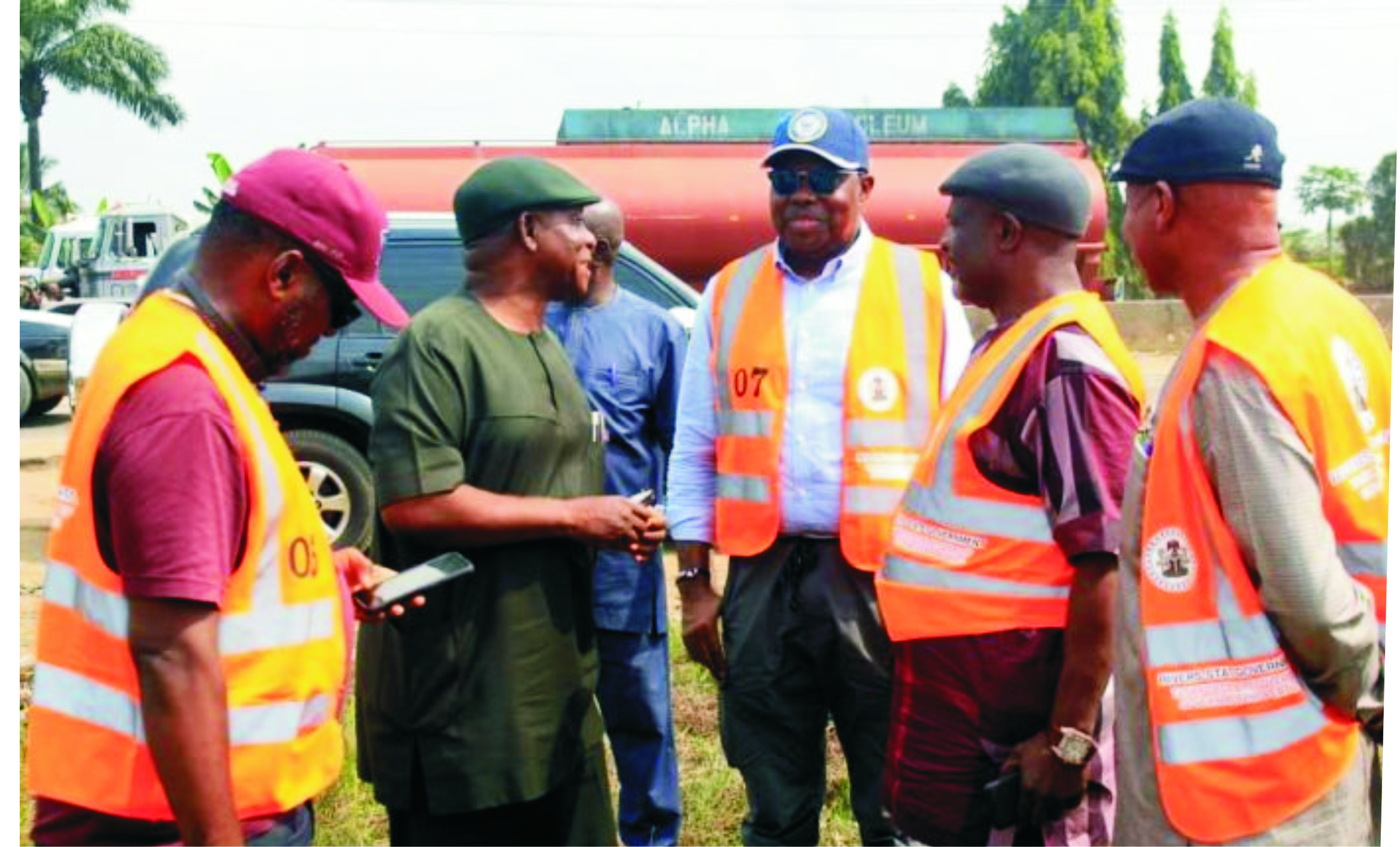 With the recent swearing in of Commissioners, advisers and personal aides and assistants, it is the expectation of Rivers people and those earning their living in Rivers State that the strains on the state governor would be much reduced. There is an old management axiom that a leader is at his best when people rarely know that he exists. This translates into the truth that effective delegation of activities to the ablest available hands is the hallmark of leadership.
What is known as "80:20 Rule" in management is based on the fact that routine or trivial operations can be handled by subordinate staff, while most important issues which are usually about 20%, should demand personal attention from the big boss. That method in management with regard to the art of delegation, is also known as ABC method, Pareto's Law or Management by expectation (MBE). The boss should have time and privacy enough to draw inspiration from higher realms of consciousness. This is why self-effacement is recommended for serious-minded managers of human affairs. You see or hear them rarely, even in newspapers.
It was an emotionally- moving experience to find Nigerians of very humble backgrounds sweeping the streets of Nigerian urban towns, between 5-6.30am, Most touching was the sight of a woman, with a baby tied to her back, sweeping a major road in Rivers State.
It was hard to resist the urge to interview her, with the aim to hear the story of her life. Why sweep the street at 5.40am with a baby of less than 2 years old? What we are used to in Nigeria is a situation where those who lead in all spheres of life create maximum zones of comfort for themselves, but rarely know the plight of the voiceless sections of the people. An elitist political leadership is the kind that would pontificate and ask public servants to give maximum service, even without caring to know what long distance the obedient servant travels to get to work. Talk about social welfare system in Nigeria and what would be put in place would be a corruption-ridden sinecure and patronage system to woo and catch political support.
As commissioners visit various ministries, departments and agencies on familiarisation tour the message which they carry along is usually the plea for hard and dedicated services. Some can even issue threats such as: "Anybody not ready to work can resign, because there are many looking for the opportunity to find a job." Hardly is there the empathy that can create a rapport between servants and masters, in the course of visiting and relating with the people who keep the economy going.
Therefore, one vital task for the Rivers State Government this new year should be to create a rapport with civil servants which would promote empathy and understanding. In the first place, the state of the economy is so harsh that some thought should be given to the plight of the wretched of the earth.
Using the example of a street sweeper who had to do her job at 5.40am, with a baby tied to her back, it is possible she can be given a query or sacked if she does not do her work. But who gets concerned if the child she takes to work gets ill and demands medical attention? Did anybody give her and her baby any hampers or chicken last Christmas? Rather than shout at her for some little infraction, does anyone show concern about how she lives with her family, perhaps in a batcher?
Political administration is not all about contracts and project execution, but more relevant in the area of human capital concern. It is a valid motivation theory that people that put in their best if they are in a state of happiness. A major factor which creates happiness in people is concern, not threats, pontification or promises. People notice quite easily when someone shows genuine concern about them and their affairs; and they appreciate that better than bureaucratic cosmetics. Appreciate little things!
In Shakespeare's Measure for Measure, a leader, Duke Vincentio, disguised as a Friar or priest and pretending to have travelled, was able to know the degree of hypocrisy of his officials and true state of his domain. In politics, good intentions, policies and programmes of a leader can be distorted, ruined or misrepresented by officials working for him. It is not a wrong practice to put subordinate staff to tests, occasionally. Some rarely stand!
Ugly names which some leaders are called often come from the activities of those working with and for them. Duke Vincentio's strategy enabled him to know that people can be pretentious and hypocritical, including those who appear sanctimonious and strict.
Among those who damage the names and intentions of leaders are contractors who are usually political wheeler-dealers. Such contractors may not be involved in project execution, but being high patrons and party giants, they constitute what we know as the cabal in Nigerian politics.
A task for Rivers State Government should include ensuring that government is about people and people-oriented, rather than serving put the well-being of the people as vital concern. When an administration invests in power rather than people, what dominates activities and policies would be ego.
Nigerians are intelligent enough to know when a government is a caring one, because this translates into a state of happiness which promotes patriotism. When the people are happy, government would have less problem of security and there would be no need to spend money to buy the goodwill of the masses.
Obviously, managing people and public affairs are very vital and serious responsibility for which the prayers of the masses can achieve great results.
Bright Amirize

Wike Orders All Markets Closed From, 'Morrow …Confirms Index Case …Directs Civil Servants From GL 1 To 10 To Stay At Home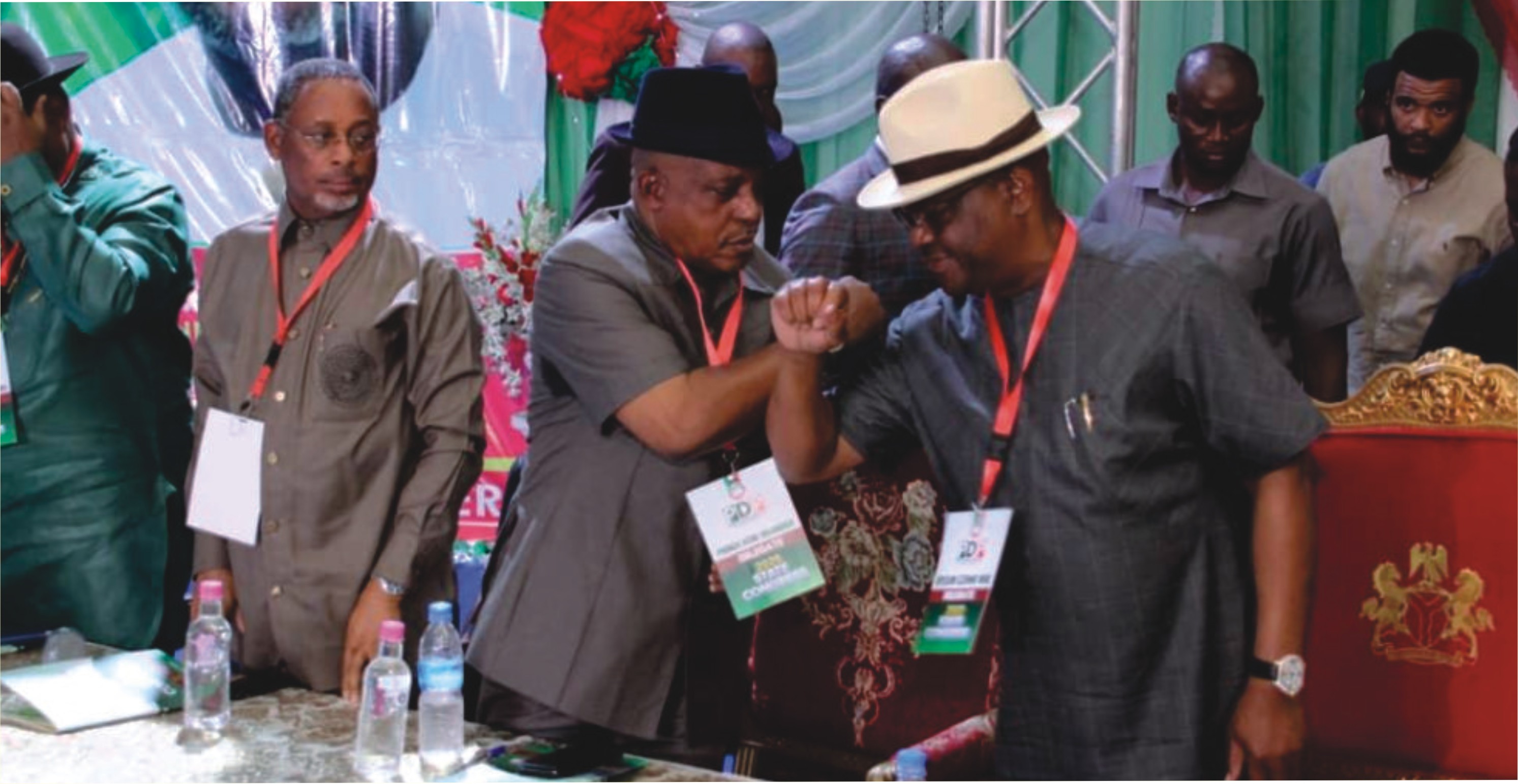 The Rivers State Governor, Chief Nyesom Wike, has confirmed the index positive case of Coronavirus in the state, declaring that the state government has commenced contact tracing of all those she had contact with.
Wike also announced that all markets in the state are to remain closed from Saturday, March28, 2020.
The governor also directed that all civil servants from Grade Level 1 – 10 are to remain at home from today until further notice.
In a broadcast, yesterday, Wike said: "It is, however, unfortunate that despite all the preventive measures we put in place, our state has recorded a positive case as confirmed by the National Centre for Disease Control (NCDC).
"The positive case is a 19-year-old female model from Edo State who resides in Port Harcourt. Her travel history reveals that she travelled to France, Italy and Greece before returning to Port Harcourt on March16, 2020. "On arrival to Port Harcourt, she was asymptomatic and commenced self-isolation in her family house before her samples were collected and sent to the Reference Laboratory, Irruan in Edo State."
The governor added: "The patient is presently being managed at the State Treatment Centre and she is doing excellently well.
"As it is in normal established practice, intensive line listing and contact tracing of all those she came in contact with has commenced in full force.
"In addition, samples have been collected from high risk contacts for further evaluations while decontamination process has also commenced.
"As the State Chief Executive, I want to sincerely thank this young lady for her patriotic spirit which aided health officials to get relevant information in this direction.
'May I, therefore, urge you all to remain calm because there is no cause for alarm. The state government is fully prepared to ensure that the incident is contained to avoid further spread."
Wike outlined additional measures to check the spread of Coronavirus in the state.
He said: "All civil servants from Grade Levels 1 – 10 are to remain at home from Friday, March 27 until further notice.
"All markets in the state, no matter how small, are to remain closed with effect from Saturday, March 28, 2020.
"All local government chairmen are to head task forces in their various local government areas that will ensure that markets remain closed. Council chairmen are empowered to confiscate the goods of defaulters.
"All commissioners and special advisers are to monitor the compliance of the above directives in their various local government areas.
"Security agencies have also been directed to enforce all the decisions taken by the security council."
Wike said that the state government cannot relax the measures as requested by some organisations.
He said: "After our announcement about border closure, we have received requests from the following companies, Nigeria LNG Limited, Total E&P Nigeria Limited, International Breweries PLC, Oilserve Limited and Nigerian Gas Company to the effect that government should relax the measures because of their activities.
"Government cannot grant their requests now because the protection of human life is more important than any other thing, and we shall do everything necessary to fulfill our obligation in this direction.
"However, we shall review our restrictions concerning their activities when we are fully convinced that it will be reasonable to do so. Let me reiterate that we have taken these painful decisions because we cannot afford to lose any life in this state.
"It is very important at this stage that all citizens continue to practice hand hygiene, respiratory etiquette and social distancing to keep our dear state safe."
Wike pleaded with Rivers people to continue to cooperate with the state government for the containment of Coronavirus.

PDP'll Rule Rivers 16 Years After Wike-Akawor
The new Chairman of Peoples Democratic Party (PDP), Rivers State chapter, Amb Desmond Akawor says with his emergence as chairman of the party in the state, there will be no vacancy for other political parties to rule Rivers State in the next 16 years after Governor Nyesom Wike.
Akawor gave the assurance last Tuesday in an interview with The Tide at the sideline of a private reception in his residence in Port Harcourt to thank friends and associates on his emergence as new helmsman of PDP in the state.
H said he would not allow other political parties to take over the state from PDP as long as he remained the chairman of the party and even after his tenure.
Akawor said it would be unprecedented if during his tenure as chairman of the state chapter of the party, another political party defeated PDP in the state.
"Am sure, my God will not allow other political parties to take over the state from PDP during my tenure.
"It would be unprecedented if during my tenure another political party beats PDP to take over the state", Akawor said.
He commended the outgoing chairman of the party in the state, Bro Felix Obuah for successfully leading the party to greater heights, saying that the new leadership will borrow a leaf from his leadership of the party in the state to make more progress.
The party chairman also commended Governor Nyesom Wike for his courage and style of leadership which, according to him, ensured that peace and harmony prevailed in the party.
Also speaking, the Senior Special Adviser to the Governor of Rivers State on NDDC, Barrister Erastus Awortu expressed confidence in the emergence of Desmond Akawor as chairman of PDP in the state.
According to him, Akawor has been tested in various leadership capacities, stating that he believed that the new chairman of the party in the state would take the party to greater heights.
Awortu, who is also serving as secretary, Greater Port Harcourt City Development Authority said that the party in the state was in safe hands in the next eight years and beyond considering the antecedents of Akawor.
By: Enoch Epelle

We Should Join Hands To Prevent COVID-19 Outbreak In Rivers, NMA Appeals
The Nigerian Medical Association, Rivers State branch, has appealed to all citizens of the state and stakeholders to work together and prevent any outbreak of the Coronavirus infection ravaging other parts of the world.
The NMA Chairperson in the state, Dr Obelebra Adebiyi, who made the appeal at a press conference in Port-Harcourt, to address the issue of Coronavirus, said that it was important for everyone to be involved in preventing outbreak of the disease in the state.
Adebiyi said: "All hands must be on deck to prevent an outbreak in the state and maintain high level of surveillance".
She urged people of the state to take seriously guidelines provided by the Federal Ministry of Health through Nigeria Centre for Disease Control against the disease.
She said: "Specifically, the Federal Government through the Federal Ministry of Health has issued protocols and guidelines for travel and gatherings during the outbreak. These guidelines are to help break transmission and ensure health and safety and are to be taken very seriously".
Quoting Federal Ministry of Health, she said that people organizing events should use the events to reinforce the message on hand and respiratory hygiene and stay safe against the infection.
The NMA chairperson advised citizens of the state not to panic but implement steps being announced by the state Ministry of Health and the Nigeria Centre for Disease Control.
She advised against misinformation and causing panic about the Coronavirus, saying that the bid to prevent an outbreak of the disease in the state should be seen as a collective responsibility.
Adebiyi commended the state Ministry of Health for steps already being taken to prevent an outbreak of the disease in Rivers State.
She said: "Rivers State Ministry of Health has also embarked on sensitization and education of different groups in our society. The NMA Rivers State is advising all citizens not to panic but adhere to all protocols laid out by the Nigeria Centre for Disease Control and the Rivers State Ministry of Health, especially as it concerns hand hygiene, cough etiquette and social distancing.
"We urge the general public to maintain social distancing and avoid crowded places as this will help to break transmission. The state Ministry of Health has placed appropriate measures at the entry points into the state aimed at detecting and curbing any spread of COVID-19 virus in the state".
She said that people with symptoms such as fever, cough, catarrh, chest pain and difficulty in breathing should report to health facilities to be tested stressing that those who recently travelled to countries with high prevalence of the disease should also self-isolate for at least 14 days.
The chairperson of the NMA also commended the Governor of Rivers State, Chief Nyesom Wike, for appointing NMA members into his cabinet, saying that they will be "super performers" in the administration.
Adebiyi said: "His Excellency has once again shown by this appointment that doctors in the state are capable of effectively contributing to the NEW Rivers Project", saying that the group assures its members will be "super performers in their ministries and departments".