Tasks For Rivers State Government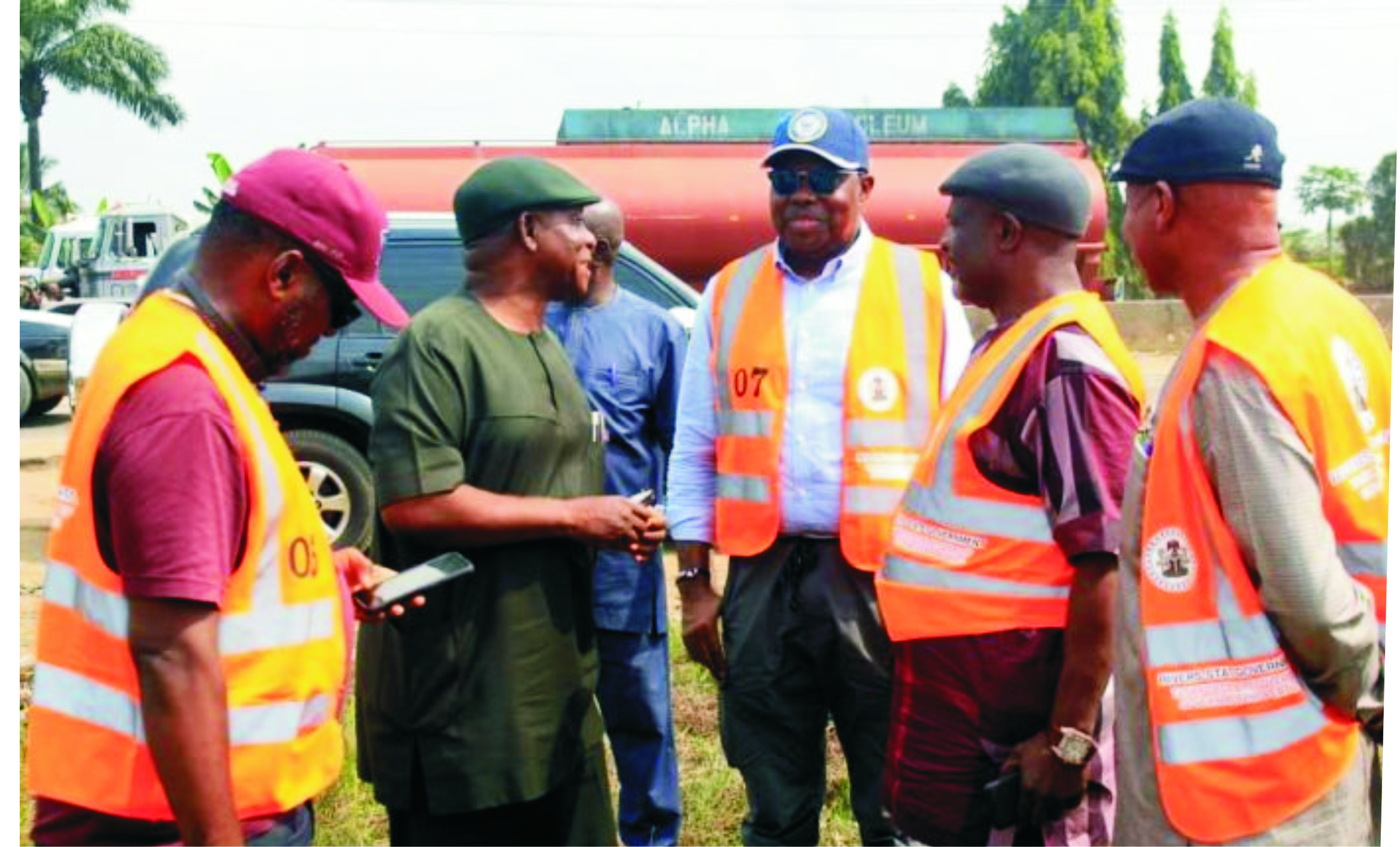 With the recent swearing in of Commissioners, advisers and personal aides and assistants, it is the expectation of Rivers people and those earning their living in Rivers State that the strains on the state governor would be much reduced. There is an old management axiom that a leader is at his best when people rarely know that he exists. This translates into the truth that effective delegation of activities to the ablest available hands is the hallmark of leadership.
What is known as "80:20 Rule" in management is based on the fact that routine or trivial operations can be handled by subordinate staff, while most important issues which are usually about 20%, should demand personal attention from the big boss. That method in management with regard to the art of delegation, is also known as ABC method, Pareto's Law or Management by expectation (MBE). The boss should have time and privacy enough to draw inspiration from higher realms of consciousness. This is why self-effacement is recommended for serious-minded managers of human affairs. You see or hear them rarely, even in newspapers.
It was an emotionally- moving experience to find Nigerians of very humble backgrounds sweeping the streets of Nigerian urban towns, between 5-6.30am, Most touching was the sight of a woman, with a baby tied to her back, sweeping a major road in Rivers State.
It was hard to resist the urge to interview her, with the aim to hear the story of her life. Why sweep the street at 5.40am with a baby of less than 2 years old? What we are used to in Nigeria is a situation where those who lead in all spheres of life create maximum zones of comfort for themselves, but rarely know the plight of the voiceless sections of the people. An elitist political leadership is the kind that would pontificate and ask public servants to give maximum service, even without caring to know what long distance the obedient servant travels to get to work. Talk about social welfare system in Nigeria and what would be put in place would be a corruption-ridden sinecure and patronage system to woo and catch political support.
As commissioners visit various ministries, departments and agencies on familiarisation tour the message which they carry along is usually the plea for hard and dedicated services. Some can even issue threats such as: "Anybody not ready to work can resign, because there are many looking for the opportunity to find a job." Hardly is there the empathy that can create a rapport between servants and masters, in the course of visiting and relating with the people who keep the economy going.
Therefore, one vital task for the Rivers State Government this new year should be to create a rapport with civil servants which would promote empathy and understanding. In the first place, the state of the economy is so harsh that some thought should be given to the plight of the wretched of the earth.
Using the example of a street sweeper who had to do her job at 5.40am, with a baby tied to her back, it is possible she can be given a query or sacked if she does not do her work. But who gets concerned if the child she takes to work gets ill and demands medical attention? Did anybody give her and her baby any hampers or chicken last Christmas? Rather than shout at her for some little infraction, does anyone show concern about how she lives with her family, perhaps in a batcher?
Political administration is not all about contracts and project execution, but more relevant in the area of human capital concern. It is a valid motivation theory that people that put in their best if they are in a state of happiness. A major factor which creates happiness in people is concern, not threats, pontification or promises. People notice quite easily when someone shows genuine concern about them and their affairs; and they appreciate that better than bureaucratic cosmetics. Appreciate little things!
In Shakespeare's Measure for Measure, a leader, Duke Vincentio, disguised as a Friar or priest and pretending to have travelled, was able to know the degree of hypocrisy of his officials and true state of his domain. In politics, good intentions, policies and programmes of a leader can be distorted, ruined or misrepresented by officials working for him. It is not a wrong practice to put subordinate staff to tests, occasionally. Some rarely stand!
Ugly names which some leaders are called often come from the activities of those working with and for them. Duke Vincentio's strategy enabled him to know that people can be pretentious and hypocritical, including those who appear sanctimonious and strict.
Among those who damage the names and intentions of leaders are contractors who are usually political wheeler-dealers. Such contractors may not be involved in project execution, but being high patrons and party giants, they constitute what we know as the cabal in Nigerian politics.
A task for Rivers State Government should include ensuring that government is about people and people-oriented, rather than serving put the well-being of the people as vital concern. When an administration invests in power rather than people, what dominates activities and policies would be ego.
Nigerians are intelligent enough to know when a government is a caring one, because this translates into a state of happiness which promotes patriotism. When the people are happy, government would have less problem of security and there would be no need to spend money to buy the goodwill of the masses.
Obviously, managing people and public affairs are very vital and serious responsibility for which the prayers of the masses can achieve great results.
Bright Amirize

COVID-19: Interministarial Committee Takes Enlightenment Campaign To Religious Leaders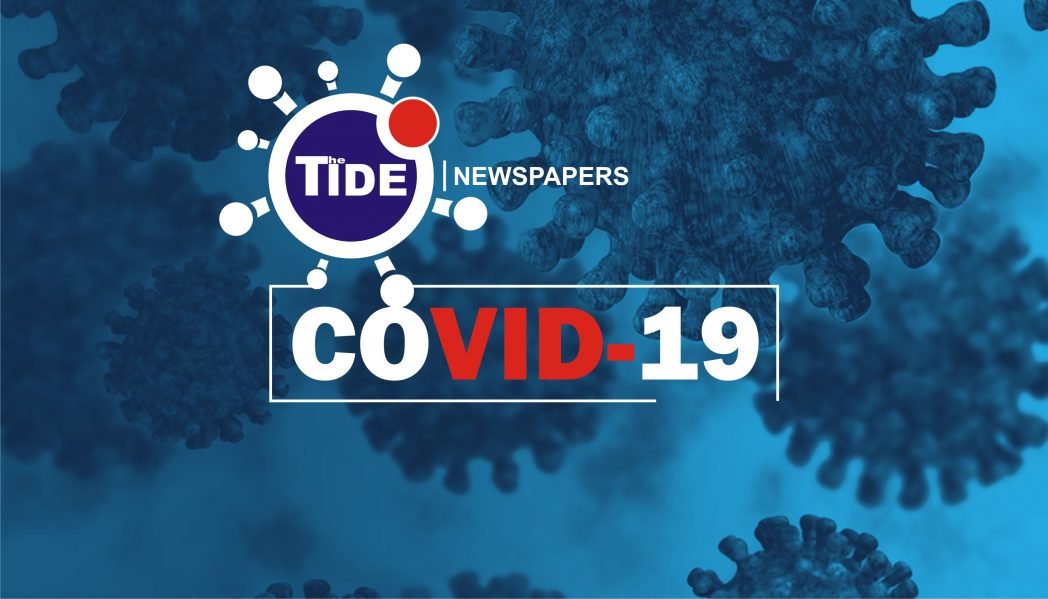 The Rivers State Inter-Ministarial Committee on COVID-19 Enlightenment on Sunday, commenced another phase of its campaign with a focus on religious organisations, beginning with Churches.
Addressing volunteers to the campaign at the State Secretariate Complex, Chairman of the Committee, Pastor Paulinus Nsirim, charged the volunteers to take this phase of the campaign as serious as they had taken the previous one.
Nsirim, who is also the State Commissioner for Information and Communications, stated that the need to embark on this phase of the campaign is necessitated by the revelation that many people are not adhering to the COVID-19 prevention advisories of wearing face mask and social distancing.
Recalling that the State Governor noted this in his last State broadcast, the Chairman said the Governor "lamented that people in the State are not observing the protocols of social distancing and wearing of face mask.
"The danger", he continued, "is that if we don't adhere to these protocols, we may likely enter community transmission of coronavirus in the state".
Consequently, he explained, "We are going to be doing targeted sensitization. The three Sundays that we have in this month we will use to sensitize churches, and on Fridays, we will also do targeted sensitization to Muslim community".
He further explained the importance of reaching religious leaders in the fight against the coronavirus, saying they are strategically placed to reach a considerable population.
According to him, the churches and mosques are very important because "the religious leaders wield a lot of influence. Members of their congregation listen to the things that they say. If we are able to get the churches to begin to observe the protocols, we are going to get to a greater number, a greater population in the society".
He, therefore, charged the volunteers to go beyond the jingles currently being aired by the Committee in delivering COVID-19 enlightenment messages to interfacing with the people, noting that they shouldn't add the role of enforcement to their assignment.
"As you interface with people, you must be wearing your face mask very well. Don't put it under your chin.
"You are not an enforcement team. Don't go and give yourself the power of enforcing the wearing of face mask. Don't go and harass people that are not wearing face mask. Don't go and assault people that are not wearing face mask. Your duty is purely enlightenment and sensitization.
"When you see people who are not wearing face mask, you enlighten them on the importance of wearing face mask. We don't want to hear that any member of this team went and entered into any form of altercation", he charged.
While assuring them of immeasurable rewards accruable from selfless service to humanity, the Chairman also reminded them of the innate desire of the the State Governor, which is ultimately to make Rivers State safe, as far as COVID-19 is concerned.
"Anyone that is called to do patriotic duty needs to understand that the crux of the matter is that you are here to save lives, and for you to save lives, you must have the passion to render selfless service. It's important that I underscore that fact", he said.
Responding on behalf of the volunteers, one of the Team Leaders, Adata Brown, assured that they will do their best to ensure that Rivers
people get the required message to enhance their safety from the virus.
"We want to say we are going to put in our best, we are going to work and make the governor of the state proud, and to make the whole Rivers State proud", she said.
Other members of the Inter-Ministarial Committee present were the Commissioner's of Environment, Chieftaincy Affairs and Community Development, and Youth: Dr Igbiks' Tamuno, Barr Olisaeloka Tasie-Amadi, and Prince Ohia respectively.

Be Role Models In COVID-19 Campaign, Nsirim Charges Religious Leaders …RSG To Arrest People Who Refuse To Wear Face Mask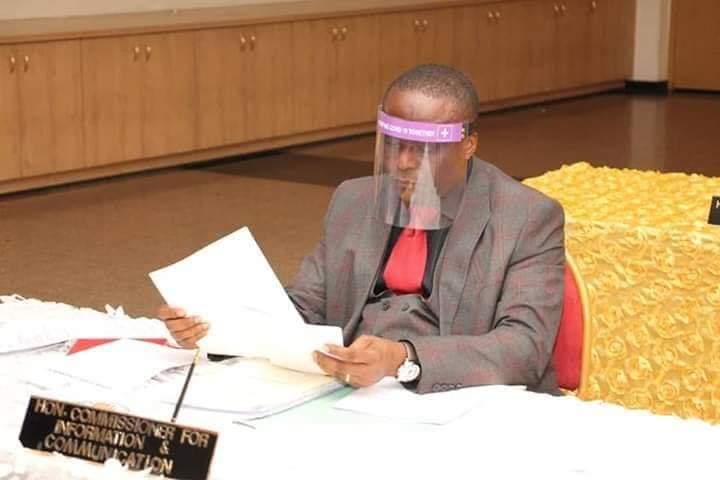 In furtherance of the fight against the COVID-19 pandemic, the Rivers State Commissioner for Information and Communications, Pastor Paulinus Nsirim, has called on religious leaders in the State to path the way for their congregation.
The Commissioner, who made the call on Saturday, during a live radio programme in Port Harcourt, hinted that by their status they represent a section of the society with notable group of followers, hence the need for them to be role models.
One way to show this, he said is for them to strictly obey the State Government's advisories on measures to prevent COVID-19 infection, including ensuring that not more than 70 persons are allowed per session of service.
Citing churches, he noted that they have so far flouted this directive. "and that is something that is worrisome", he said.
He continued that "Christians need to be role models. If there's a group of people who should show good example, it should be Chriatians. When Christians begin to flout
government directives, I don't think there's any hope for society.
"This is a Clarion call to religious leaders. We shouldn't sacrifice the lives of our members on the alter of church worship. Jesus Christ is our role model. Jesus Christ was a man who obeyed authority, who did not come in confrontation with the law, and the Bible teaches us to obey those in authority", he emphasized.
Also, against the backdrop of high non-compliance to the COVID-19 advisory of wearing face mask in public places, the Rivers State Government (RSG) says it will soon begin to arrest defaulters.
This is sequel to the declaration of the State Governor, Nyesom Wike, in his last State broadcast on Wednesday, in which he stated that those who refuse to wear face mask risk arrest.
Confirming the Governor's statement, the State's spokesman unequivocally said defaulters will be arrested and prosecuted accordingly.
"If you go around the State since the Executive Order on face mask was introduced, you'll notice that less than 30 per cent of the populace are really obeying the Executive Order. What we see in the State is that people just put the mask under their chin, including in the churches.
"The Governor is saying that to grant the wearing of face mask the kind of weight it deserves, to save our people, a special Task Force to monitor it will be put in place. That is the only sure way", he said.
He recalled that the Governor in his broadcast expressed concern that a lot of people in the State are not obeying the protocols of social distancing and wearing of face mask.
"Government will introduce policies. The onus is on the populace to obey those policies … The COVID-19 pandemic has defied medical solutions for now. So, to flatten the curve, everyone living and doing business in Rivers State need to take responsibility.
"It's important that everyone living and doing business in Rivers State should have the kind of passion that His Excellency has to flatten
the curve. He's desirous that Rivers State remains safe.
"That's why every day he's enunciating policies to ensure that strategically, the State is isolated from the national spread.
"He's one man who would require the cooperation and understanding of citizens here to ensure that what he has in mind for the State is actualized", the Commissioner concluded.

Governor Wike's Reply To Governor Uzodinma Was Concocted – RSG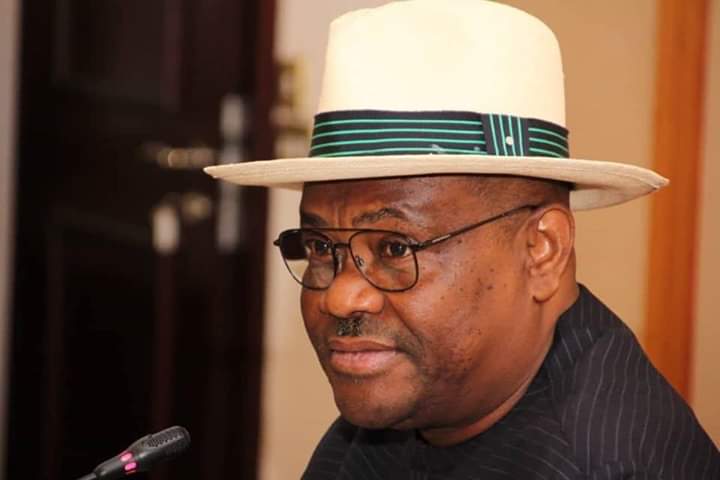 The attention of the Rivers State Government has been drawn to the news circulating in the Social Media that Governor Nyesom Wike of Rivers State denigrated his Imo State counterpart, Governor Hope Uzodinma.
The purveyors of the deliberate falsehood alleged that Governor  Wike  replied Governor Uzodinma over a recent statement where he allegedly boasted that "the All Progressives Congress (APC)  will teach the Peoples Democratic Party (PDP) and Governor  Wike how to conduct a  transparent election in the forthcoming Edo State gubernatorial election."
The concocted story only existed in the imagination of the authors and so there was also no disparaging comment by Governor Wike.
Members of the public are hereby advised to discountenance all the information contained in the said publication as they did not emanate from Governor Wike.
Paulinus Nsirim
Commissioner for Information and Communications
July 10, 2020.