RSG Approves N30,000 Minimum Wage For Workers …Wike, 'Doyen Of Infrastructure Dev In Nigeria', NMA Affirms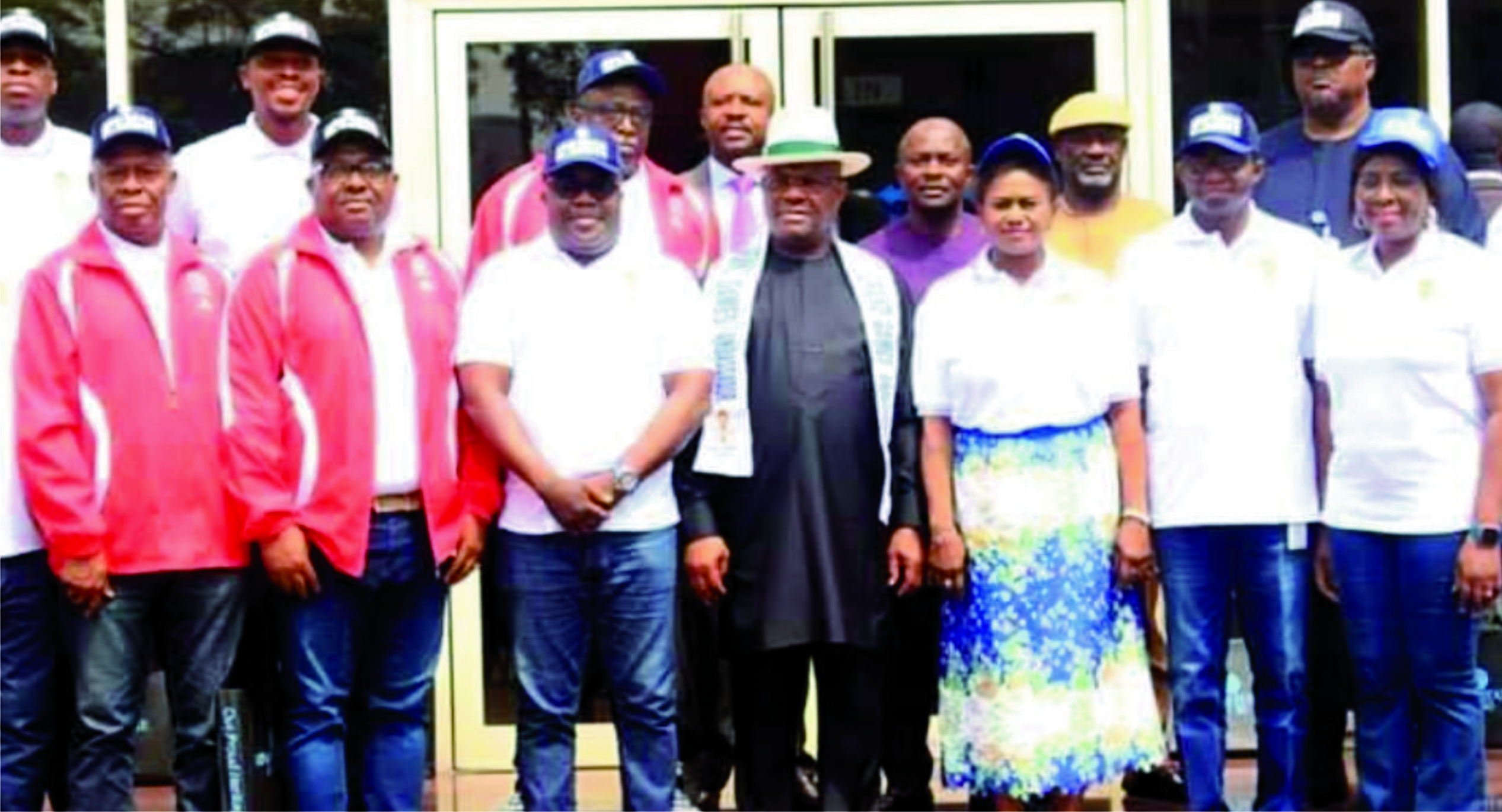 The Rivers State Governor, Chief Nyesom Wike, has approved the immediate implementation of N30,000 new minimum wage and the consequential adjustments as approved by the Federal Government.
A statement signed by the state Commissioner for Information and Communications, Pastor Paulinus Nsirim, yesterday, reads, "His Excellency, Nyesom Ezenwo Wike, has graciously approved the payment of the minimum wage of N30,000 monthly salary for employees of the Rivers State Public Service with the consequential salary adjustments as approved by the Federal Government".
The Tide learnt that the approval follows the outcome of series of negotiations by committees from both state Public Service Joint Negotiating Council (PSJNC) and the Rivers State Government.
It was gathered that with the approval of the new minimum wage by the state governor, a fresh salary table may soon be released by the Office of the Head of Service to facilitate implementation of the policy.
The negotiations were triggered by the release of the circular on the new national minimum wage by the Federal Government in November, last year, following the conclusion of negotiations between the Federal Government and organized labour.
It would be recalled that in the salary table released along with the circular, the least paid federal worker on Level 1 Step 1 will earn N360,000 per annum (representing N30,000 monthly) while the highest-paid at Level 17 Step 9 will take home N6,215,435 per annum (representing N517,952.91).
The circular on the new wage, dated November 14 and signed by the Acting Chairman of the National Income, Salaries and Wages Commission, Ekpo Nta, said, "Consequent upon the enactment of the National Minimum Wage (Amendment) Act 2019 and the negotiations between the Federal Government and organised labour (represented by the Joint National Public Service Negotiating Council) in respect of the consequential adjustments of salaries of employees in the federal public service, the President of the Federal Republic of Nigeria has approved the revision of the Consolidated Public Service Salary Structure (CONPSS) with effect from the 18th of April, 2019."
In the breakdown, a worker on Level 1, Step 1 will earn N360, 000 per annum, while Level 1, Step 15 will earn N422, 566 per annum.
The circular further indicated that GL 2 Step 1 will earn N363, 328 and Step 15, N445, 130 (about N37,094.16 monthly); while GL 3 Step 1 will earn N366, 170 (about N30,514.16 per month) with Step 15 on same GL earning N466,718 per annum (about N38,893.16 per month).
Also, workers on GL 4 Step 1 will earn N376,194 (representing N31,349.5 per month) while Step 15 of same level will go home with N497,000 annually (representing N41,416.66 per month).
However, workers on Grade Level 5, Step 1 officer will earn N394, 498 per annum (about N32,874.83 monthly) and on Step 15 earn N534, 834 per annum (representing N44,569.5 monthly), GL 6 Step 1 N449,429 (about N37, 452.41 monthly) and Step 15, N620,495 (about N51,707.91 monthly); just as Level 7, Step 1 officer will earn N638, 133 per annum (representing N53,177.75 monthly) and Step 15 will earn N961, 577 per annum (about N80,131.41 monthly).
In same token, GL 8 Step 1 will take home N799,421 (about N66,618.41 per month) while Step 15 will earn N1, 140, 395 per annum (about N95,032.91 monthly); with GL 9 Step 1 earning N928, 981 (about N77,415.08 monthly) while Step 15 will earn N1,371,711 annually (about N114,309.25 monthly).
Similarly, Level 10 step 1 will earn N1, 060,833 per annum (about N88,402.75 monthly), while Step 15 of the same level will earn N1, 535,417 per annum (representing N127,951.41 monthly) while GL 12 Step 1 will earn N1, 2 21, 722 (about N101,810.16 monthly) with Step 11 earning N1,747,532 per annum (representing N145,627.66 per month).
With the new minimum wage, federal workers on GL 13 Step 1 will earn N1, 362, 110 (about N113, 509.16 per month) and Step 11 of the same GL will go home with N1, 918, 005 per year (about N159,833.75 per month); just as Grade Level 14 Step 1 will earn N1, 503,149 per annum (about N125,262.41 per month) and Step 11 of the same level will earn N2, 101,600 (about N175,133.33 per month).
In the same vein, Level 15 Step 1 to earn N2,027,623 per annum (about N168,968.58 monthly) while Step 9 of the same Level will earn N2,693,980 (about N224,498.33 monthly); just as a civil servant on Grade Level 16 Step 1 will take home N2,505,352 (about N208,779.33 monthly) while government worker on Step 9 of same GL will earn N3,306,197 per annum (about N275,516.41 monthly).
For federal workers on GL 17 Step 1, they will earn N4, 769, 304 (about N397, 442 monthly) and those at Step 9 will take the highest chunk of N6, 215, 435 per annum (about N517,952.91 monthly).
It was learnt that the new salary template does not include some special allowances, including those earned by special duty staff in ministries, departments and agencies of the Federal Government, including educational, finance and health institutions, which cumulatively increase the wages of affected workers.
The Tide also learnt that the organized labour had announced January 31, as fresh deadline for implementation of the new minimum wage by the various state governments, warning that any state governor that fails to comply with the Federal Government directive would face industrial action by workers. The initial deadline was December 31, 2019.
Also, the President of Nigerian Medical Association (NMA), Dr Francis Faduyile has described Rivers State Governor, Chief Nyesom Wike as the "Doyen of infrastructural development in the nation".
Speaking during a courtesy visit at the Government House, Port Harcourt, yesterday, Faduyile, represented by the Vice President of NMA, Dr Ofem Enang, said that the governor's outstanding infrastructural development stride was a model for other states to emulate.
Faduyile said: "Your Excellency's numerous accomplishments in massive infrastructural development across the state, particularly in the health sector, is a model for other states, and this is evidenced in the numerous awards and accolades the governor has received.
"In addition, your passion for sports which has led to the establishment of the Real Madrid Academy in Rivers State is another landmark project aimed at promoting sports and developing our youths. Little wonder, you have been aptly called Mr. Projects. Permit me to add, 'the Doyen of Infrastructural Development in the nation'".
The NMA lauded the governor for sustaining the development of the health sector as exemplified by his numerous projects.
"Your recent effort at the state-owned Medical School and the Rivers State University Teaching Hospital Radiology Department, which is world class has shown your passion for the provision of quality health care in the state.
"Your recent move in fast-tracking the health protection bill, in your bid to reduce the burden of out-of-pocket healthcare financing for Rivers people clearly shows your administration's desire and commitment to put smiles on the faces of Rivers people".
He appreciated the governor's decision to include numerous members of the NMA in his administration.
While commending the Rivers State governor for his cordial relationship with the NMA, the Faduyile informed him of the forthcoming Nigerian Doctors' Games.
He said: "Doctors in Nigeria have decided to meet once every two years to interact, relax and exercise on a sporting platform. This event is aimed at building healthy doctors as well as fostering unity amongst doctors across ethnic, political and religious divided.
"Rivers State is hosting this year's games, the choice of Port Harcourt for the 2020 event is driven by the traditional hospitality of Rivers people, Your Excellency's love for sports and the developmental advances under Your Excellency which have made Rivers State a secure destination of choice for many national and international events".
He added: "It is on this premise that the Nigerian Medical Association wishes to induct you as the Grand Ambassador of the Doctors Games 2020, being a global icon for sports in Africa, particularly, the Power of Sports (Africa)."
Responding, Rivers State Governor, Chief Nyesom Wike assured that his administration would continue to work with all professional organisations to develop the state.
He said that the state government would ensure that all arrangements are in place to ensure that the doctors enjoy hitch-free games.
The governor directed the NMA leadership to liaise with the deputy governor to ensure a successful outing during the games.
The tournament will hold between February 18 and 23, 2020.

COVID-19: Wike Slams Curfew On Parts Of State Capital …Suspends Obio/Akpor Council Chairman , Deputy … Grants Waivers To Categories Of Professionals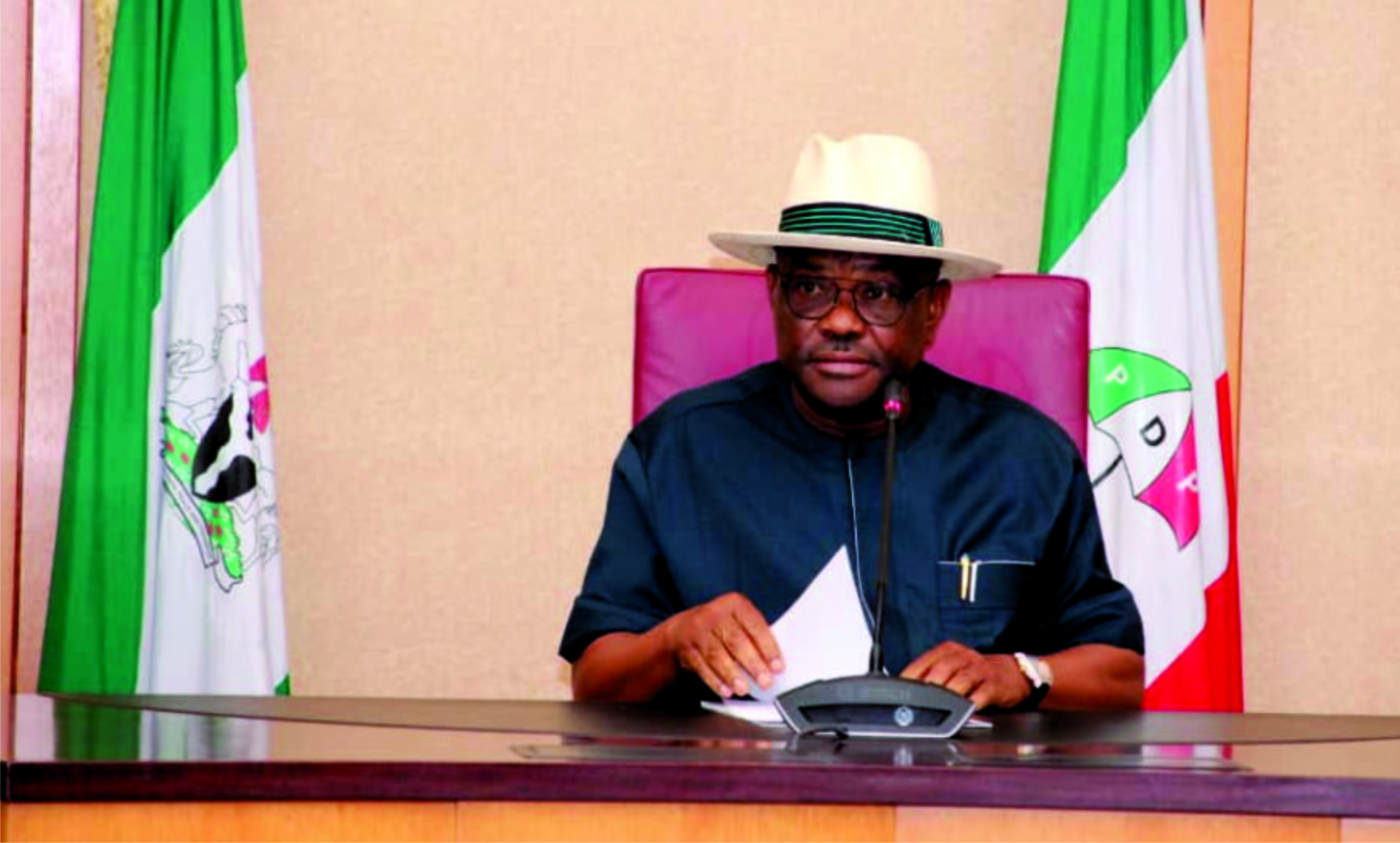 Following the violation of the market closure order, the Rivers State Government has imposed a dusk-to-dawn curfew on Obiri-Ikwerre Junction (Ozuoba, Rumualogu) to Choba and from Education Bus Stop to Agip Junction in Obio/Akpor and Port Harcourt City local government areas.
In a broadcast, yesterday, the Rivers State Governor, Chief Nyesom Wike said that the State Security Council reached the decision after it monitored compliance with the state government's directive.
He said: "With effect from Tuesday, March 31, 2020, there will be a dusk-to-dawn curfew from Obiri-Ikwerre Junction (Ozuoba, Rumualogu) to Choba and from Education Bus Stop to Agip Junction, Ikwerre Road.
"All beer parlours and public drinking joints are hereby closed because they have suddenly become an extension of night clubs that were earlier shut down.
"Any beer parlour or public drinking joint found to be open shall be acquired by the state government.
"All landlords are advised to warn their tenants who use their property as beer parlours or public drinking joints to adhere to this directive.
"Traditional rulers, youth leaders and Community Development Committees are to ensure that beer parlours and public drinking joints in their areas remain closed."
The Rivers State governor charged traditional rulers, youth leaders and Community Development Committees to ensure that all beer parlours remain closed.
He added: "Any traditional ruler who allows markets to be open in his domain will be deposed.
"Government is investigating the illegal operation of markets at night at Woji and Elelenwo communities. Further violation by residents of these two communities will attract declaration of curfew."
Wike said further violation of the directive for markets to remain closed will attract a state-wide curfew.
The Rivers State governor announced waivers to different categories of persons in view of the directive of the state government.
They include: Medical and pharmaceutical personnel, food and beverages, essential oil and gas staff, petroleum products and media workers and newspaper distributors. All these categories of staff must identify themselves with valid identity cards.
The governor declared: "My Dear Good People of Rivers State, based on suggestions by well-meaning Rivers people, government is looking into the setting up of food markets across the state."
The Rivers State governor announced the immediate suspension of the council chairman of Obio/Akpor Local Government Area and his deputy for failing to implement the state government's directive on the closure of markets.
He said: "Let me reiterate that this government will continue to do what is right no matter who is involved. As you are all aware, no conventional war has grounded global life and economy like Coronavirus has done.
"Everybody is affected. Therefore, all hands must be on deck to defeat Coronavirus. I want to sincerely express my heartfelt gratitude to our health professionals on the frontline of this fight. Let me also thank all the security agencies, individuals and organisations who are collaborating with us to make Rivers State safe.
"I am confident that with our collective resolve, our dear state will contain the spread of this virus."

Nigeria Earned $32.6bn From Oil, Gas In 2018 -NEITI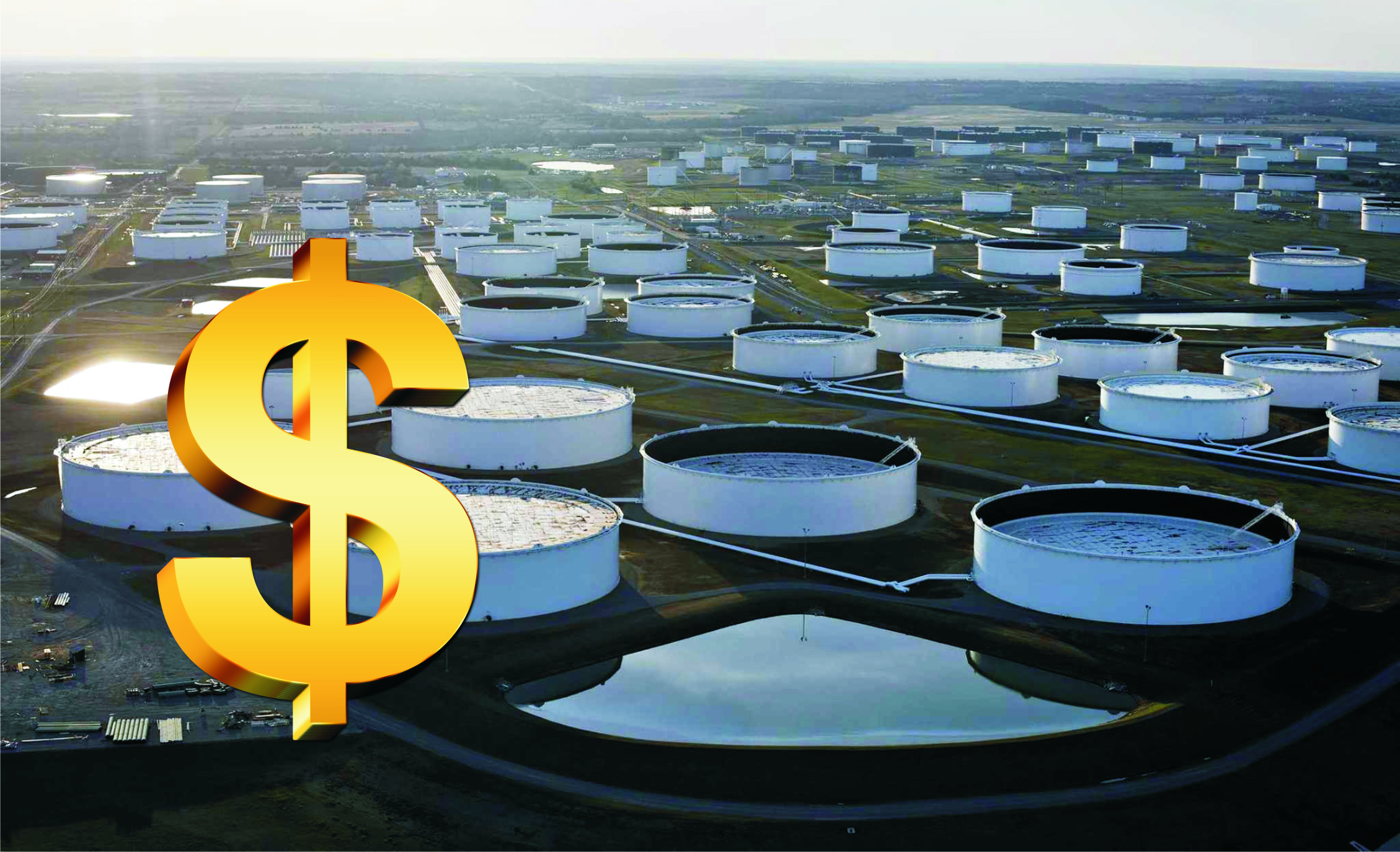 Nigeria Extractive Industries Transparency Initiative (NEITI), yesterday, disclosed that Nigeria earned a total of $32.63 billion from the oil and gas sector in 2018, a 55 per cent increase on the $20.99 billion recorded from the sector in 2017.
In a statement on the release of the 2018 oil and gas industry audit, NEITI also announced plans to release the 2019 audit report this year, effectively clearing the backlogs of the audits of the extractive sector and making the reports more timely and relevant.
Giving a breakdown of the $32.63 billion earned in 2018, NEITI stated that company-level financial flows into government coffers were $16.6 billion, while flows from sales of federation crude oil and gas accounted for $16.billion.
It said, "A five-year trend analysis of the earnings from the extractive sector showed a 54.6% drop from $54.6 billion in 2014 to $24.8 billion in 2015. The earnings further dropped by 31.2% to $17.05billion in 2016, but increased by 23% to $20.99 billion in 2017 and by 55% to $32.63 billion in 2018.
"Though the last two years bucked the trend of persisted decrease since 2014, the revenues from the sector in 2018 were still a staggering 40% below the $54.6 billion earned in 2014 when oil prices commenced a precipitous fall.
"The NEITI 2018 audit reconciled payments by seventy-one companies and the Nigeria Liquefied Natural Gas (NLNG) that met the materiality threshold set for the exercise. A total of eight government entities were also covered by the audit.
"Out of the $32.63 billion earned from the sector in 2018, the sum of $19.92 billion was transferred directly into the Federation Account, while $5.21 billion and $4.04 billion were transferred into the Joint Venture (JV) Cash Call Account and Nigerian National Petroleum Corporation (NNPC) designated accounts respectively.
"The NNPC designated accounts are the Naira and dollar accounts where domestic crude sales and the federation equity, royalty, petroleum profit tax and in-kind oil sales are paid into respectively before remittance to the Federation Account.
The report further disclosed that "$2.10billion was transferred into third parties project financing accounts and $1.37billion were recorded as subnational transfers."
On production, NEITI stated that the total crude oil production in the country within the period under review was put at 701 million barrels, representing a slight increase of 1.5% when compared to 690 million barrels produced in 2017.
Giving a breakdown of crude oil production, NEITI disclosed that Joint Ventures (JVs) contributed highest production of 315 million barrels, followed by Production Sharing Contracts (PSCs) which recorded 270.610 million barrels.
In addition, it noted that other funding arrangements like Sole Risk (SR), Marginal Fields (MF) and Service Contracts (SC) accounted for 92.2 million barrels, 22 million barrels, and 1.3 million barrels respectively.
NEITI said, "JV companies' production increased by 3.12% in 2018 compared to 2017, while PSC operators' production decreased by 10.90%. Similarly, SR operators' production increased by 58.72% in 2018 compared to 2017. Production from the SC decreased by 10.27% while production from MF operators increased marginally by 1.18%."
NEITI further disclosed that total crude oil lifted for both export and domestic sales in 2018 was 701 million barrels, representing a 1.9% increase when compared with total liftings of 688.3 million barrels in 2017.
In its analysis of the total lifting in 2018, NEITI stated that 255.6 million barrels or 36% was lifted by NNPC on behalf of the Federation, while companies lifted 445.5 million barrels or 64% of total liftings.
It said, "The liftings by NNPC indicates an increase of 5.95% when compared to 241 million barrels lifted in 2017. Further analysis showed that out of 255.6 million barrels lifted by NNPC in 2018, actual sales were 255.3 million barrels valued at $18.2 billion.
"Out of the 255.6 million barrels lifted on behalf of the Federation by NNPC, a total of 107.63million barrels was recorded as Domestic Crude Allocation (DCA) in 2018. Out of this figure, 94 million barrels or 87% of the DCA were utilized for Direct Sale Direct Purchase (DSDP), while the balance of 13.58 million barrels or 13% was delivered to the refineries.
"Ordinarily, 160.2 million barrels (or 445, 000 barrels per day) should have been allocated for domestic consumption but only 107.63 million barrels or 67% of the customary allocation for domestic consumption was allocated in 2018.
"The sum of N2.295 trillion was realized as proceeds from sales of domestic crude oil allocation in 2018, out of which the following deductions were made: N722.3billion for under – recovery of imported petroleum products, N28.3 billion for crude and product losses and N138.95billion for pipeline repairs and maintenance cost.
"In 2018, total crude oil losses due to theft and sabotage was 53.28million barrels, an increase of 46.15% when compared to 16.824million barrels recorded in 2017".
Similarly, the report put total products losses in 2018, due to pipeline breakages at 204,397.07 cubic meters.
"On gas production, the NEITI 2018 oil and gas report revealed that the total gas production for the year under review was 2,909,143.69mmscf, while total gas utilization was 2,909,143.55 mmscf.
"From the report, $307.20 million was realized from the sales of Federation gas of 633.55thousand metric tons in 2018. This represents increase of 7.10% when compared to 721.80thousand metric ton valued at $286, 85 million realized in 2017.
"The national gas reserve stood at 200.79tcf as at end of 2018. This is made up of 101.98 tcf of Associated Gas (AG) and 98.81 tcf of Non-Associated Gas (NAG). With the 2018 annual gas production quantity, the gas Reserves Life Index (RLI) was estimated at 92 years", the report disclosed."
On management of Joint Venture Cash Call, the report disclosed that aggregate cash call funding for 2018 amounted to $5.98billion.
In addition, the report noted that: "outstanding Cash Call Liabilities amounted to $3.66billion, comprising $3.41billion (93%) legacy liabilities and US$260million (7%) performance balance payable to JV operators". Another feature of the oil and gas report is on social expenditure.
"Total social expenditure (mandatory and voluntary expenditures) was $902.67million. This consists of voluntary contribution of $59.27million (6.57%) while mandatory contribution stood at $843.39million (93.40%)".
The mandatory contribution was made up of NDDC's 3% levy of $683.38million and NCDMB's 1% levy of $160.01million. Oil and gas industry contribution to the Gross Domestic Product (GDP) in 2018 was put at 7.8%.
"The flows in the industry accounted for $32.64billion in absolute terms. This represents 7.8% of the total GDP Current Basic Price of ($ 418.12billion)".

Lagos Discharges Five Coronavirus Patients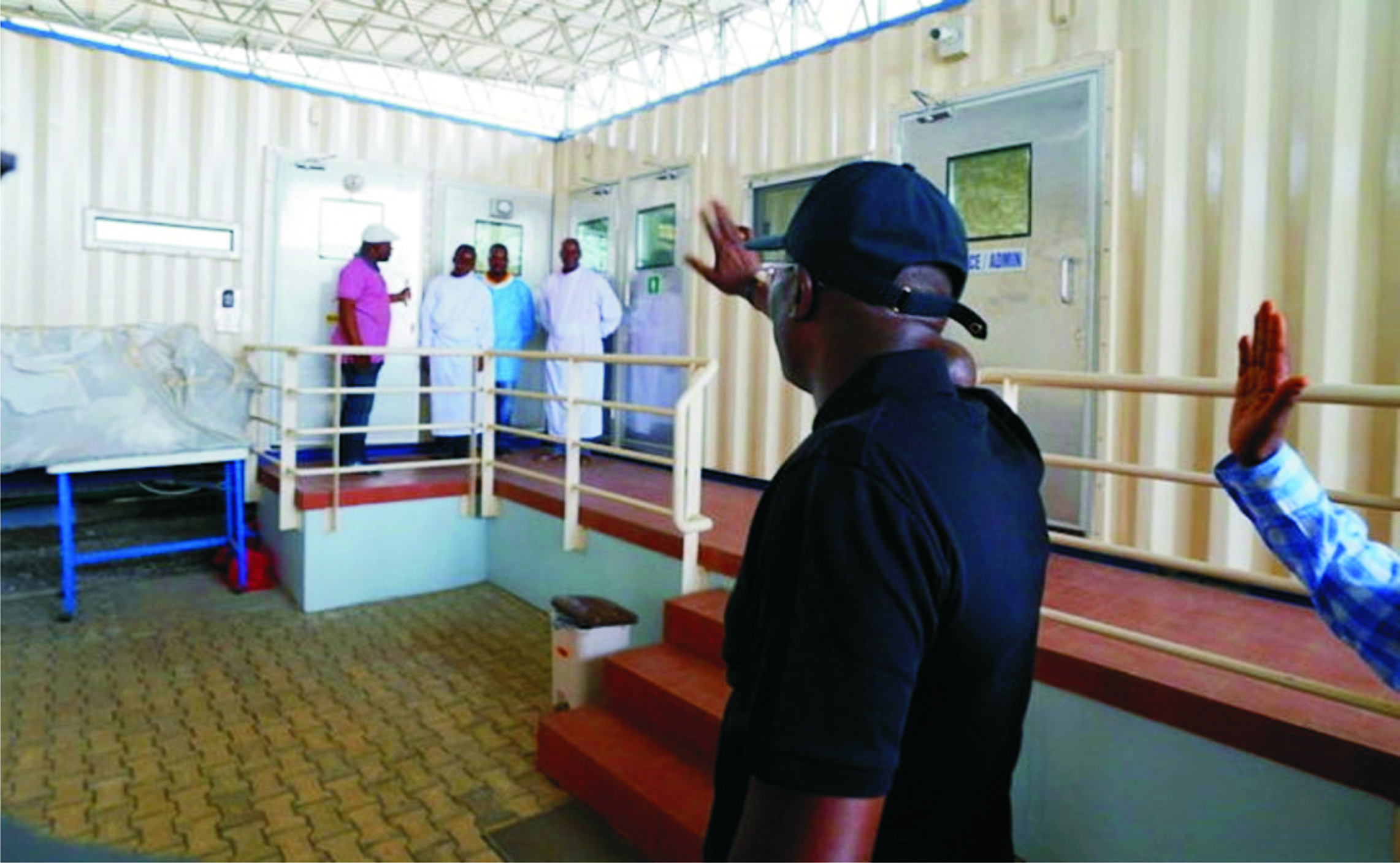 Lagos State Government yesterday discharged five coronavirus patients at Infectious Disease Centre, Yaba Mainland Hospital.
This brings to eight the total number of discharged patients from the centre.
The patients, who had been quarantined at the isolation centre for weeks, looked stable and unruffled.
Although, the discharged patients preferred annonimity, they expressed joy and satisfaction over the treatment they received.
While thanking the State Governor, Mr Babajide Sanwo-Olu for his support and proactiveness, they pleaded that the workers at the Centre should be given life insurance.
While speaking to reporters, one of the patients said: "I came in here on the 15th and after the test showed positive, I was asked to come back the next day. So I was admitted here.
"Initially, there were hitches but it later turned out fine. The health workers did fine, all our challenges were attended to. I'm a living witness together with my other colleagues."
He gave an impressive hope, saying people should not panic as the virus could be defeated.
"We can beat it. I want to assure others that this is not their resting place. Encourage yourselves, take your medications and in no distant time, you will get out of here.
"I want to appeal to the federal government and Lagos State government that, they should remunerate all those workers who have volunteered to work accordingly, so as to serve as encouragement to others, adding that, "If they are not here as first responders, many would have died."
Another patient saidL "I was admitted last Sunday. Initially there were challenges, the following day, they brought bed, mask and some equipment.
"Apart from what my colleague said, the workers should be insured. Proper insurance will let people do what they have to do.
He narrated a scenario where the workers could not attend to him because he tested positive, saying "they went back and I slept of. I woke up around 3 a.m. So they deserve life insurance to encourage them to do their job."