Eco Currency: Finance Ministers, C'Bank Govs Oppose Buhari, Others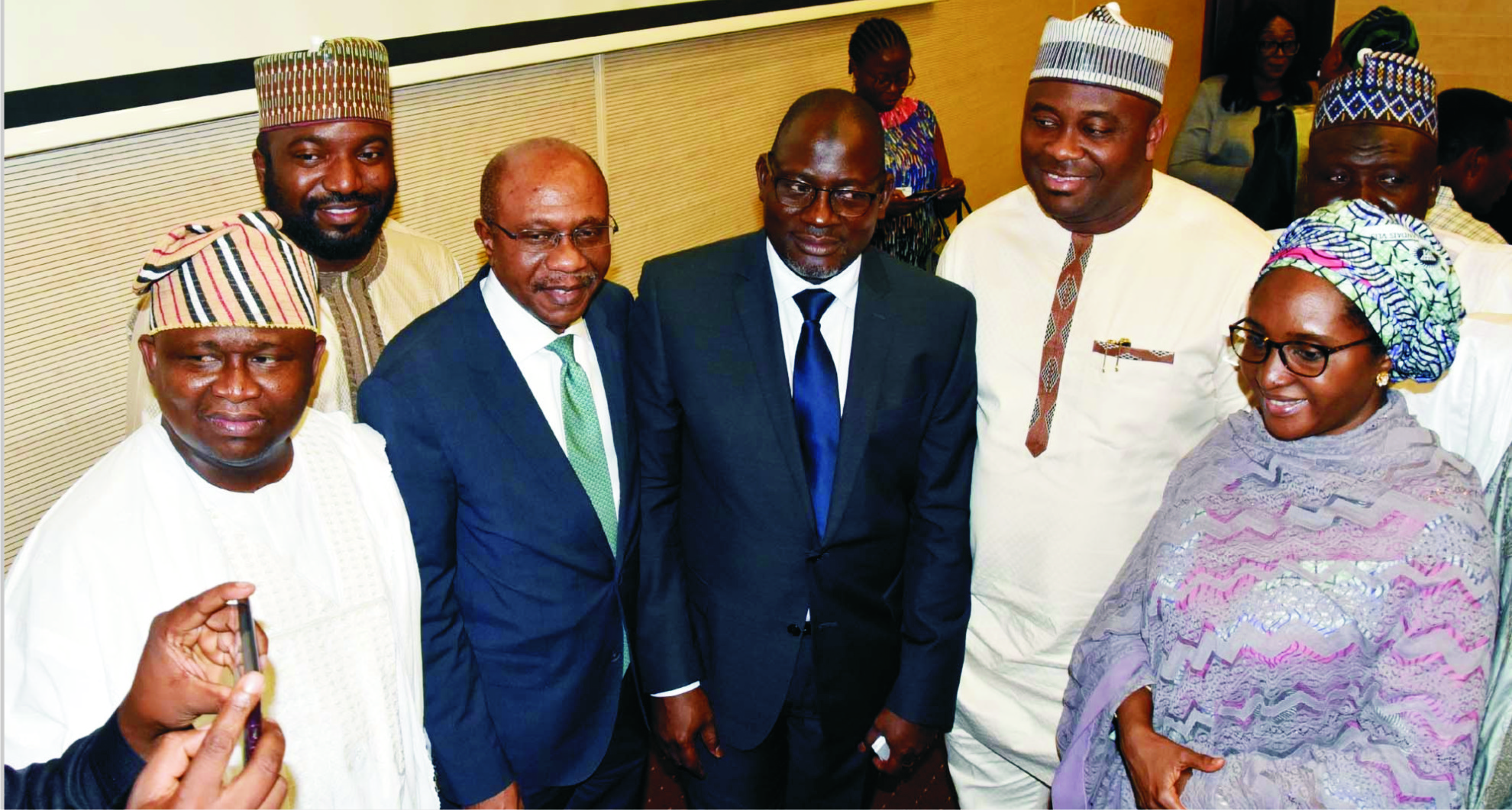 Nigeria and some other West African countries have kicked against the adoption of Eco as regional currency by President Muhammadu Buhari and others.
This is contained in a communiqué read by the Minister for Economy and Finance of the Republic of Guinea, Mr Mamadi Camara, in Abuja, yesterday.
The communiqué was issued after an Extra-Ordinary Meeting of the Ministers of Finance and Governors of the Central Banks of the Member States of the West African Monetary Zone (WAMZ).
Camara said the meeting noted with concern, the declaration by the Chairman of the Authority of Heads of State and Government of the West African Economic and Monetary Union (WAEMU), Alasane Outtarra on December 21, 2019 to unilaterally rename the CFA Franc as "Eco" by 2020.
He said: "WAMZ Convergence Council wishes to emphasise that this action is not in line with the decisions of the Authority of Heads of State and Government of ECOWAS for the adoption of the "Eco" as the name of an independent ECOWAS Single Currency.
"WAMZ Convergence Council re-iterates the importance for all ECOWAS member countries to adhere to the decisions of the ECOWAS Authority of Heads of State and Government toward the implementation of the revised roadmap of the ECOWAS Single Currency Programme.
"The WAMZ Convergence Council recommends that an Extraordinary Summit of the Authority of Heads of State and Government of the WAMZ Member States be convened soon to discuss this matter and other related issues."
According to him, those at the meeting are, the Minister of Finance and Economic Affairs, Gambia, Mambury Njie and Minister of Finance of Ghana, Ken Ofori Atta.
Others were Minister of Finance and Development Planning Liberia, Samuel Tweah Jr, Minister of Finance, Budget and National Planning, Nigeria, Zainab Ahmed and the Minister of Finance, Sierra Leone, Jacob Shaffa.
Also in attendance were Central Bank governors of Gambia, Mr Buah Saidy, Gambia; Ernest Addison of Ghana; Louncenry Nabe of Guinea; Aloysius Tarlue of Liberia; Godwin Emefiele, Nigeria and Kelfala Kallon of Sierra Leone.
The Tide reports that eight West African countries had agreed to change the name of their common currency to Eco, thereby effectively severing the CFA franc's links to former colonial ruler, France.
The countries include Benin Republic, Burkina Faso, Guinea-Bissau, Ivory Coast, Mali, Niger, Senegal and Togo.

Petrol Supply Fell By 23.88% In July, NNPC Confirms
The volume of petrol supplied in the country declined by 23.88 per cent in July to 1.02 billion litres, the Nigerian National Petroleum Corporation (NNPC) has conffirmed.
The NNPC said the 1.02 billion litres translated to 32.95 million litres per day, down from 44.62 million litres per day in June, when 1.34 billion litres were supplied.
Data obtained from the corporation, yesterday, showed that 0.95 billion litres (30.67 million litres/day) were supplied in May and 0.94 billion litres (31.37 million litres/day) in April.
The Federal Government imposed a lockdown on the Federal Capital Territory, Lagos and Ogun states on March 30 but a gradual easing of the lockdown began on May 4.
In March and February, the volume of petrol supplied stood at 1.73 billion (59.72 million litres/day), up from 1.20 billion litres in January (38.68 million litres/day).
"The corporation has continued to diligently monitor the daily stock of Premium Motor Spirit (PMS) to achieve smooth distribution of petroleum products and zero fuel queue across the nation," the NNPC said in its latest monthly report.
In a recent report, Agusto & Co, had noted that the impact of the Covid-19 pandemic on economic activities in the country resulted in a decline in the consumption of petroleum products.
The report said, "Agusto & Co. expects the consumption of petroleum products, particularly PMS and Aviation Turbine Kerosene, to decline to 27.2 billion litres in 2020 given the severely restricted travel and transportation activities during the second and third quarters of the year.
"This is expected to translate to a decline in revenue to N4.3trillion in 2020."
Nigeria, Africa's largest oil producer, relies largely on importation for petrol and other refined products as its refineries have remained in a state of disrepair for many years.
The NNPC has, until recently, been the sole importer of petrol into the country for more than two years, after private oil marketers stopped importing the commodity due to crude price fluctuations, among other issues.
The refineries, located in Port Harcourt, Rivers State; Kaduna, Kaduna State; and Warri, Delta State; have a combined installed capacity of 445,000 barrels per day but have continued to operate far below the installed capacity.

UNIPORT Business Operators Lament  Low Patronage
The business operators within the University of Port Harcourt environment have lamented over the downturn in their businesses since the Covid-19 lockdown due to the closure of the university.
Some of the business operators who spoke to The Tide in a chat said the turn- over in their businesses have gone so low that they can hardly meet up with their  various responsibilities.
A taxi driver in the area, Mr. Vincent Nwadike said passengers are very few, unlike before when the school was in session.
"As we speak now, I can hardly go home with N1500 as my daily return, unlike before when I make between N7,000 to N8,000 as return in a day.
" Now tell me how I can meet up to take care of my family with this meagre amount. Let them reopen the university as they have opened markets and other places," he said.
Also speaking on the issue, a bus shuttle operator that operates from Abuja campus to Choba junction, who gave his name as Awizar decried the pace of business in the area since the closure of the university.
"We are just suffering here now, before the university was closed, I use to go home with at least N10,000 to N15,000 as daily returns, but now I can hardly see N3,000.
"Federal Government should try and re-open the university, so that life can come back to normalcy here. They have been having political rallies with crowd, and markets and other places have been opened.
"Infact l am considering relocating to another route, I cannot continue this way. ASUU is threatening strike, and university is still closed, infact when will the system be stable to do business", Awizer queried.
Meanwhile, one of the Shawama shop owners in the area, Victor Iheme has urged the government to re-open the university and honour the agreement it reached with ASUU so as to ensure peace in the system.
He said that patronage to his business has gone so low, pointing out that most of his customers are students and that since they are away, the remnants of patronage was so low.
By: Corlins Walter

Rotary Club Harps On Skills Acquisition
The Rotary International District 9141 has urged women to live up to their calling as mothers and acquire some entrepreneurial skills so as to start up their own businesses.
The District Secretary,  Rotarian Izuora Okafor gave the advice at the graduation ceremony of 100 women from Police Officers Wives Association (LAPOWA), who have completed a one week skill acquisition and capacity building for women in Port Harcourt.
He urged women to use this opportunity and get what they need, so as to be financiallyindependent.
According to him, women should live up to their calling as mothers and acquire some entrepreneurial skills, saying empowered mothers take better care of their families.
Okafor further charged the women to go out there and use these skills to better themselves and families.
He noted that Rotary Club believes that society cannot be better if small economics are not empowered.
"Economic and community development is part of the area of focus of Rotary Club. This is exactly what makes rotary happy to make impact and we believe that it has been done today", he said.
He also encouraged individuals and organisations to create impact in the society, adding that a decision is what it takes to train somebody.
In her address, the Chairperson of LAPOWA, Mrs Lengkat Joseph Mukan  said there was the need for women to seize every opportunity to assert their financial independence through skills acquisition.
She advised women not to be discouraged in anything they do as they had gone through tough times in the time past.
Mukan however, encouraged women to keep pushing forward until they meet up with their expectations and also deliver to the society.
She commended Rotary Club for their good gestures towards empowering the wives of Late Police Officers, praying that God will bless them.
She restated the need for women to embrace entrepreneurship and utilize the opportunity provided to them through the skills acquisition and capacity building for Women.
According to her,  POWA will continue to support them, while calling on other organisations to boost their capacity.
Also speaking  one of the beneficiaries Chinyere Onu thanked Rotarians for empowering them in different capacities.
Adding that they will put what has been taught to practice and will also in turn impact the public.
The women were trained in cosmology,  Catering and hair dressing.
By: Iragunima Benice