Promoting Beauty In Traditional Attires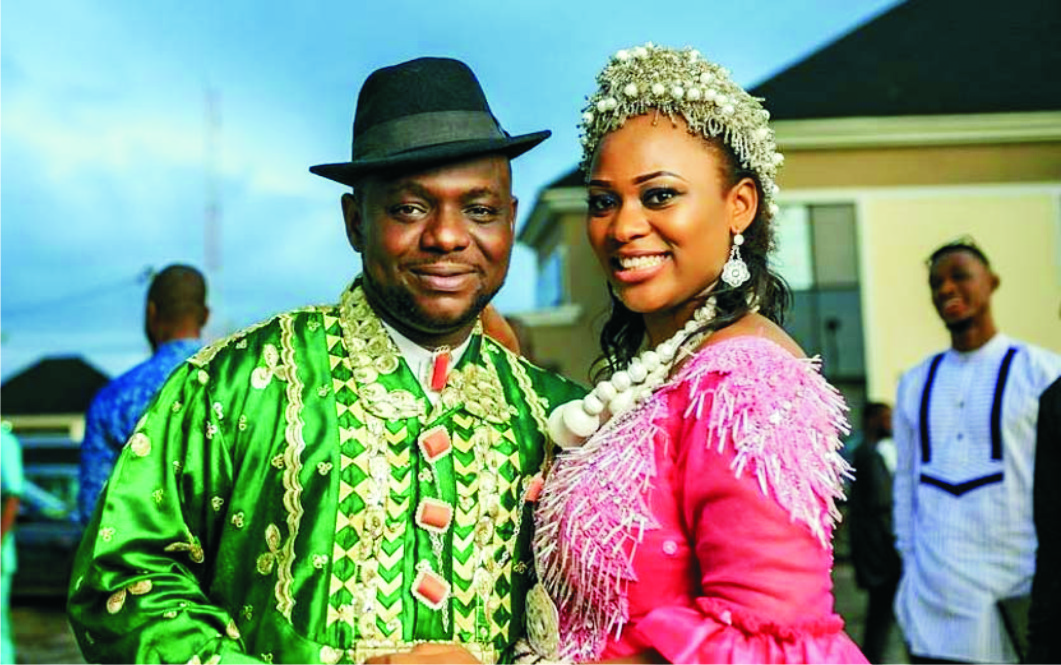 It is often said that women are more conspicous when it comes to fashion. This is so because they take out time to match colours to suit any occasion. Call it child dedication, wedding ceremonies, thanksgiving of every calibre, women are careful enough to select fabrics and colours that leave admirers wondering what heavenly creation is manifested on earth.
Due to the special attention they attach to fashion at every given moment, women have carved a niche for themselves as better handlers of fashion than their male counterparts. Today, you can hardly identify the true cultural background of some ladies by their attires.
The liberalisation culture of the fashion industry may have aided in the cross breeding attitude recently embibed in the fashion theatre, thereby enabling access to all into originally customised and traditionally based styles.
Leveraging on the current trend in the fashion world, Chioma Ubor (alias ADA OC), who recently tied the traditional nuptial knot with her heartthrob, Pastor Promise Nsiegbe, both of Ikwerre background, decided to do it the Kalabari way.
In her deep dark complexioned skin, every onlooker would have adjuged Chioma Ubor to have either hailed from Kalabari or Abua. Her emergence in a Kalabari attire on her traditional wedding helped to confuse her audience the more into believing that the Omerelu-born Ikwerre daughter was actually a Kalabari.
Although the choice of her traditional wedding attire added colour to the event, for Chioma, it was not just about the dressing, but an opportunity to showcase the rich cultural heritage of Rivers State. Ofcourse, as a fashion designer, being a practitioner in the industry with over a decade experience, it was not a difficult decision to make.
To some people, it is fashion on the parade, if not, why should a typical Ikwerre woman be donned in riverine attire on her traditional wedding day? But for others, it is an advent of urban life to the rural area, or a mere display of her talent as a designer.
However, such pattern of dressing, according to her, was to encourage unity in diversity.
She further explained that fashion is another modern peace weapon with the centrifugal force to bind people together.
She explained that the dynamism associated with fashion is another reason why no particular people or group could claim total ownership of any fashion and its design.
She believed that those who bother to claim ownership of any fashion may have in one way or the other copied it from another tribe centuries ago.
Come to think of that, several tribes in the country have a way of respecting or showing love to any one donned in their respective traditional attires, should such be sighted at any place other than their place of origin.
She explained that for those in business, being cladded in other's traditional attires has a special way of attracting customers in a systematic way. The fashion designer cum stylist, reasoned that such "intentional mistake", has the power to bring customers.
In her definition of fashion, Chioma said: "It is any dress style that could give the individual the needed fitness or match, irrespective of the season."
For her, fashion must not necessarily mean that which is en vogue and worn by sundry members of the public, but that which can give or put the wearers in a relaxed frame of mind each time they are donned on it.
Imagining the exorbitant price of materials and its designs in recent time, Chioma charges ladies, especially brides in the making to consider their financial strength before deciding on a particular style of traditional or white wedding attire to make.
The Ada Omerelu (now Ada Rumuwoji), refused to support the idea of postponing occasions like traditional weddings or child dedication ceremonies on grounds of inability to afford a choice or 'reigning' material to match the occasion.
She said such has a way of discouraging men, who, she said are impatient. For her, the best approach to adopt, is to embrace the situation and take bold step by appearing in the very available material or fashion.
Chioma, the designer of her own traditional wedding attire, calls on young ladies to make themselves available and indulge in those trades that have the capacity to address some immediate/ daily need of the family.
She pointed out that her family could not spend much in sewing, since there is a ready hand in the family. Citing children's school wears, Christmas and other festivities, she said that the only thing that will drain the family funds is the purchase of the materials.
She maintained that funds are the basic tool needed for family growth and so, must be jealously saved or frugally spent. The stylist further called on ladies to embrace the fashion industry, due to its juicy nature.
In our own clime, adorning oneself in traditional attire is gradually becoming an issue of cross pollination. People dress in traditional attires regardless of cultural background.
Those days, it was rare to see a northerner donned in any attire apart from his or her known traditional attire. But today, it is a common sight to see a southerner fully cladded with northern traditional attire and vice versa, as if to say, "I won't be left behind".
King Onunwor

Rape, Assault Allegation: NAWOJ Wants Unbiased Investigation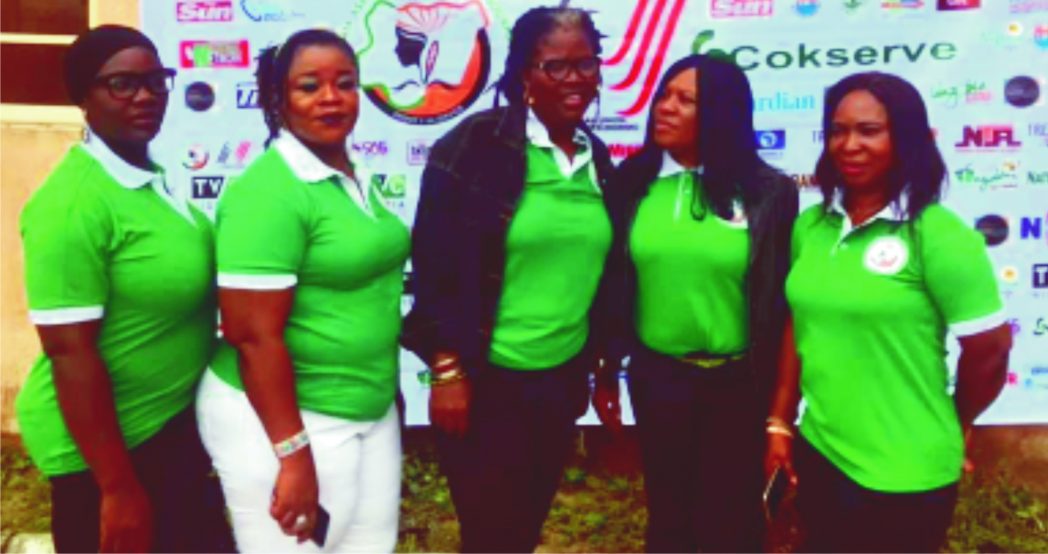 The Nigeria Association of Women Journalists (NAWOJ) has called on the Kogi State Government to ensure accelerated and unbiased investigation of the alleged act of assault and rape committed by the state's Commissioner for Water Resources, Mr Abdumumuni Danga.
The association made the call in a statement signed by its National President, Mrs Ifeyinwa Omowole, in Abuja, and made available to The Tide, last Monday
It would be recalled that in a video, which had gone viral on social media recently, a beauty queen, Elizabeth Oyeniyi, alleged that Danga abducted, assaulted and forcefully had sex with her over a Facebook post.
According to the victim, she had earlier appealed to the commissioner to assist his family member, who is also a friend of the victim, on her Facebook wall in the wake of the COVID-19 pandemic lockdown.
Oyeniyi, however, explained that the commissioner got enraged with the post and ordered some boys to pick her and his sister from Okene to Lokoja where the commissioner personally flogged them and raped her.
She further alleged that her phone was smashed and the commissioner intimidated her to recant her Facebook claims through a make-believe video in which she apologised and spoke nicely of him.
Although, the state governor has reportedly suspended the commissioner and ordered an investigation into the matter, human rights organisations, civil society groups, including the National Youth Council of Nigeria (NYCN), have all called for justice.
However, NAWOJ in its statement, urged Kogi State Governor, Alhaji Yahaya Bello, to ensure that objective and unbiased investigation is carried out promptly on the allegation and the accused adequately punished, if found guilty.
"While the media is awash with false information that the commissioner had been suspended, NAWOJ reliably learnt that the commissioner was yet to be suspended and no punishment had been meted out to him.
"Although a probe has been initiated by the state Governor, Yahaya Bello, NAWOJ wishes to urge the panel and the governor to fast-track the probe and not unduly delay it.
"It is worthy of note that many days after this allegation, the said commissioner is yet to deny the allegation against him, pointing to the fact that he may be guilty as alleged.
"NAWOJ also notes that although the victim has already indicated interest to seek legal redress, the onus still lies on the state government, if it is not complicit, to take a decisive action against the erring commissioner.
"Governor Yahaya Bello must take a clear stance to be against violence and assault on women by taking a decisive action against the commissioner, an action that would serve as a deterrent to others with similar traits," the statement read in part.
The association, therefore, called on the state governor to ensure that the accused is made to step-down as a public office holder so that he does not intimidate the victim or her family.
It added that other women groups and lawyers would be rallied to ensure that Oyeniyi gets justice.
"We can no longer have people in authority who should be custodians of the law breaking same laws with impunity and yet attempting to hold onto supposedly honourable positions," it stated.
Stories by Susan Serekara-Nwikhana

COVID-19: Women Journalists Urge Gender-Sensitive Approach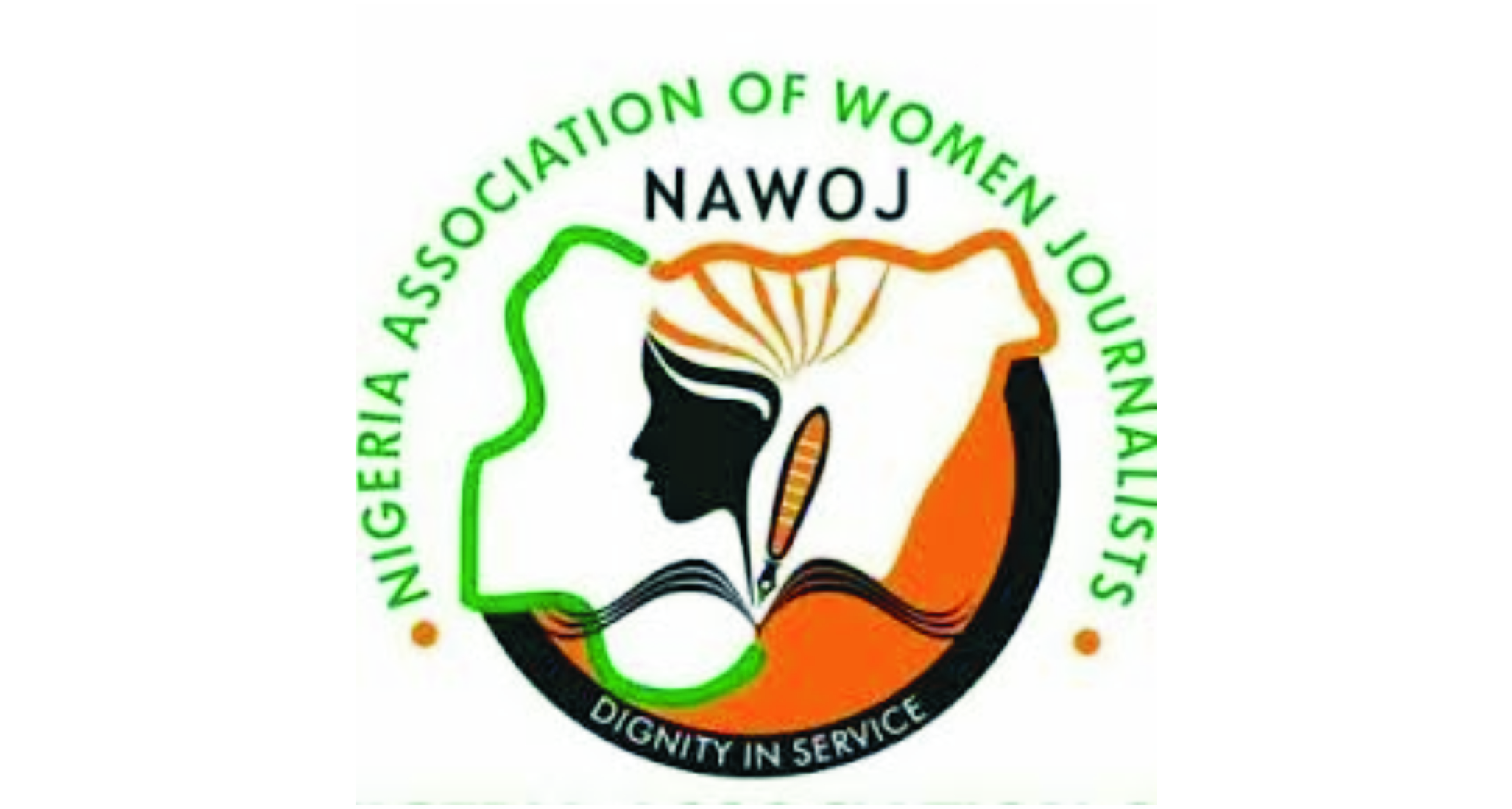 The Rivers State chapter of the Nigeria Association of Women Journalists (NAWOJ), has called for the implem-entation of a gender-sensitive approach in the management of the efforts to contain Coronavirus in the state.
A statement by the state Coordinator of NAWOJ, Mrs Lilian Okonkwo-Ogabu, in Port Harcourt, argued that such policy should make adequate provisions for women participation in the process, particularly because women play critical role in the affairs of society.
The statement reads, "During situations like the COVID-19 pandemic, women make essential contributions as leaders and frontline responders.
"But they are also hit harder by the health, economic and social impacts of the novel outbreak.
"At this time, there is no doubt that women are at increased risk of infection, domestic violence and loss of livelihoods, and have less access to sexual and reproductive healthcare services as healthcare systems become overstretched.
"As advocates for gender equality, the health and rights of girls and women, NAWOJ in Rivers State calls on multinationals, government at all levels, humanitarian organizations and well-meaning individuals to apply gender lens to all COVID-19 responses, having in mind that women are playing outsized role responding to COVID-19 as frontline healthcare workers, media workers, caregivers at home and as mobilizers in their communities, and as such, more vulnerable.
"While the pandemic lasts, NAWOJ Rivers State is of the view that if we truly want to deliver health, wellbeing and dignity for all, girls and women must be at the centre in the emergency responses or palliative delivery.
"Above all, let's be safe by taking precautions, be smart by staying informed, and finally, be kind by supporting each other", she added.

Stakeholders Reflect On Women's Day Celebration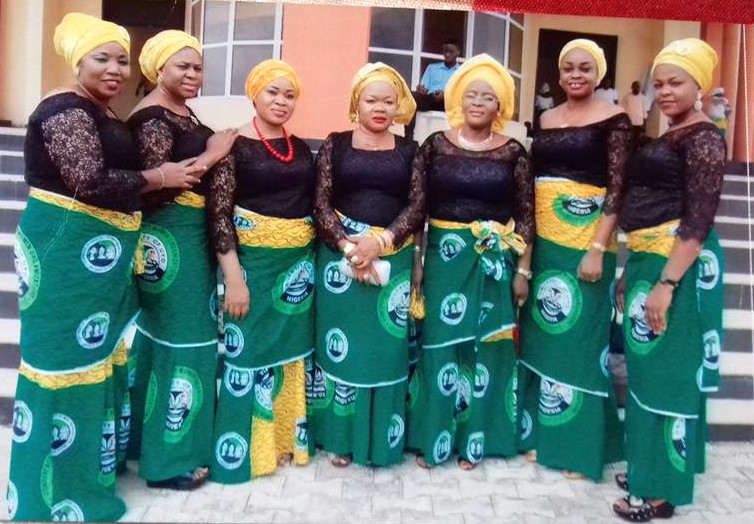 All over the world International Women's Day celebrated on the 8th of March every year, as a focal point in the movement for women's rights. The Executive Director of Our Lady of Perpetual Help Initiative, Loretta Ahuokpeme, identifies this day as one dedicated to honoring the achievements of women across the globe in the social, economic, cultural, and political spheres throughout history.
For her, it is typically a day for women from different backgrounds and cultures to come together to fight for gender equal opportunity, access and women's rights. "Gender parity is a statistical measure that looks at women and men through their income, education, and work hours, among other points.
" This sociological matrix helps researchers understand how society is progressing or retrogressing in specific areas. It's also an important tool for policy makers striving towards equal opportunities and access."
Of course, the global celebration of International Women's Day is a time for reflection on how far women have come, advocacy for what is still needed, and action to continue breaking down barriers. With over a century of history, IWD is a growing movement centered on unity and strength.
And that strength can be drawn from Women supporting their kind in all facets of life. Be it in farm work, health related matters, technology, homes, religion, workplaces, business and above all, representations in communities, local government, states and national decision making levels. Women have always been known to stick together over the years. What changed along the line?
Women have very strong social ties and a mind to achieve anything they agree to do which is why we must work together to eliminate all forms of discrimination, marginalisation and segregation against us and exclusion of women in peace building.
Violence against women is real and women are the drivers of this violence by keeping quiet in the face of such acts or supporting and insisting that those activities be carried out to the latter. Men made these cultural and traditional laws and policies and women are the custodian and drivers of them. From harmful widowhood practices, early marriage, female genital mutilation, to rape, gender discrimination in homes
For us to achieve gender equal opportunities and access, we must stand together by believing in the same things and working towards the elimination of all cultural, religious and social harmful activities towards women. We must promote women representation in all fronts because it is only women that can present women issues better and press that our issues be given serious attention.
Women at the rural areas must be adequately engaged and advocated to for the desired effects and impact. Laws, conventions and policies must be broken down and translated into local dialects and explained to all for women to understand how our roles have to be improved and to men for them to understand the laws against those harmful practices.
Women Political aspirants must advocate to other women in position of authorities as well as women in business who can give financial backing to their aspirations and ambitions. We must also start thinking about crowdfunding and sourcing for our women political aspirants who are genuinely ready to serve. Women in Politics and positions of authority must also adopt women mentees so that at the end of their tenures or when they expire by way of natural end, there will be people walking into their shoes to take over and continue from where they stopped.
For the Chairperson, Nigeria Association of Women Journalists (NAWOJ), Rivers State Chapter, Mrs Lilian Ogabu-Okonkwo, this year's international women's day which marks 25 years of Beijing Declaration and action, is the most progressive roadmap for the empowerment of women and girls everywhere .
It also marks the 5 years milestone in the drive to achieve the Sustainable Development Goals (SDGs) adopted in 2015 and the 20th anniversary of the adoption of the United Nations Security Council Resolution UNSCR1325 on Women Peace and Security adopted in 2000.
Reacting to this years theme; "I am Generation Equality: Realizing Women's Right, she said there is need for everyone to galvanize efforts to mobilize nation and global action as to achieve gender equality and human rights of all women and girls.
Okonkwo pointed out that the celebration is used to reflect on progress made by women as well as to call for change and celebrate acts of courage and determination by ordinary women who have played extraordinary roles in life.
However, she regretted that despite all moves, achievement is yet to be recorded in the 12 critical areas of concern of the Beijing platform for action, adding that real change has been agonizingly slow for the majority of women and children.
In all, the Executive Director, Kebetkache Women Development and Resource Centre , sees the "need for women at all levels, including the top, to change the dynamics, reshape the conversation, and make sure women's voices are heard and heeded to, not overlooked and ignored."
Okonkwo believes that for positive change to be achieved, every woman ought to break barriers, smashe stereotypes, disrupts the system and speak up for equality, demands justice and fights for human rights, among others.
By: Susan Serekara-Nwikhana