Succession: Bakare's Call On Buhari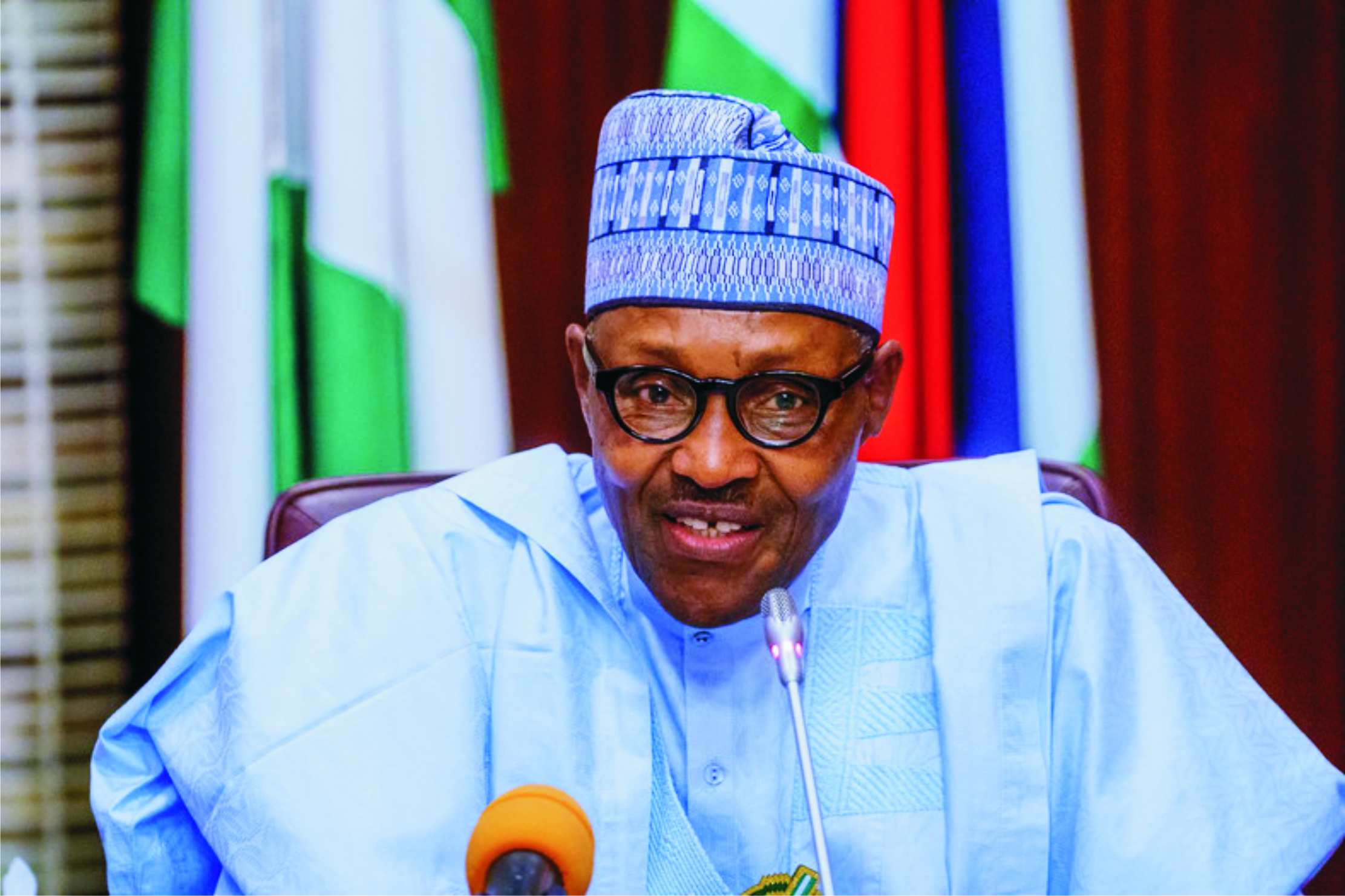 Last Sunday, the Serving Overseer, Citadel Global Community Church, formerly known as Latter Rain Assembly, Pastor Tunde Bakare, in a nationwide live broadcast in his church, stunned Nigerians when he urged President Muhammadu Buhari, not to leave the choice of his successor in 2023 to chance.
Contrary to the declaration by the President last year that he had no intention of grooming anyone to succeed him in office, Bakare said it was important for President Buhari to influence the choice of who would emerge his successor in 2023 so that his legacies would not be rubbished.
Buhari had last July declared: "Succession is very funny because if I did find anybody, I will create more problems for him or her. Let those who want to be President try as much as I did."
But Bakare, who had declared his intention to be Nigeria's 16th President after Buhari, who is number 15, said after a visit earlier last week that there was a risk that a looter might take over if Buhari did not deliberately plan and determine who his successor would be.
Said Bakare, "God is into succession. Anyone in government that does not concern himself about succession is destroying his own legacy because the person coming after you can just mess up everything".
While The Tide backs the yearning of every well meaning Nigerian to continue to push for a corruption-free nation, we disagree completely with the position of Bakare that the choice of who succeeds the incumbent of an elective office such as the President or any other political office holder should be the prerogative of the incumbent in a democracy.
Every succession in Nigeria's democracy must be guided by the 1999 Constitution, like those of 1979 and 1989, and the draft Constitution of 1995, which has explicitly provided for a Federal Republic with an Executive President who is elected every four years by universal adult suffrage. Therefore, any other contrary plan would be aimed at destabilising the country's democracy.
Against this backdrop, we welcome the prompt rejection of Bakare's advice and the President's reassurance that he would observe due and legal processes that will bring about the emergence of his successor. At this time when Nigeria is experiencing 21 years of uninterrupted democratic rule, the Buhari administration must take every necessary step to avoid overt and covert actions or inactions that pose threat to the nation's democracy.
We say so because recent events surrounding the rumoured third term agenda of President Buhari and the failed attempts to push through a bill seeking to provide for a six-year single term for the President, Governors and members of the national and states Houses of Assembly are unhealthy developments at this stage of Nigeria's democratic life.
Rather than overheat the polity, the President should be urged to focus on changing the narrative of violence, electoral murder, arson, herdsmen attacks and palpable fear now pervading the nation. The tendency of bringing tribe, religion and ethnicity to the front burner in a bid to sway the electorate and buy their sympathy and their votes must be discouraged and erased from our political experience.
Also, while we expect to see a system that will usher in credible, free and fair election, we envisage reversal of the traditional hate messages freely packaged and promoted as party manifestoes. Politicians must stop the use of social media as veritable tool for hate messaging. Indeed, making this the content and hallmark of Nigeria's democracy should not be allowed to continue.
Moreso, our electoral system is threatened by many other factors. One of such is voter apathy and lack of trust in the electoral process, particularly as electoral officials are often accused of bias. We foresee the waning of citizens' trust in our democratic institutions and processes, mainly due to reasons relating to poor and non-inclusive governance and electoral corruption. Again, the independence of electoral institutions is in doubt, as many believe that whoever pays the piper dictates the tune. Changing all of this is a herculean task before President Buhari.
Therefore, Bakare and his likes should prescribe and recommend the jettisoning of the 'winner-takes-all' politics by encouraging the building of institutions and processes that are vital for multi-party competition and separation of powers.
While integrity in elections is crucial, we call for the strengthening of the rule of law in order to protect the rights of voters and candidates and by so doing contribute to building citizens' trust in democracy. Elections are a time to renew mandates, consolidate achievements and remove incompetent and ineffective leaders. No single individual can decide or determine the President of the country come 2023. The choice rests with the people.

Checking Cultism In Schools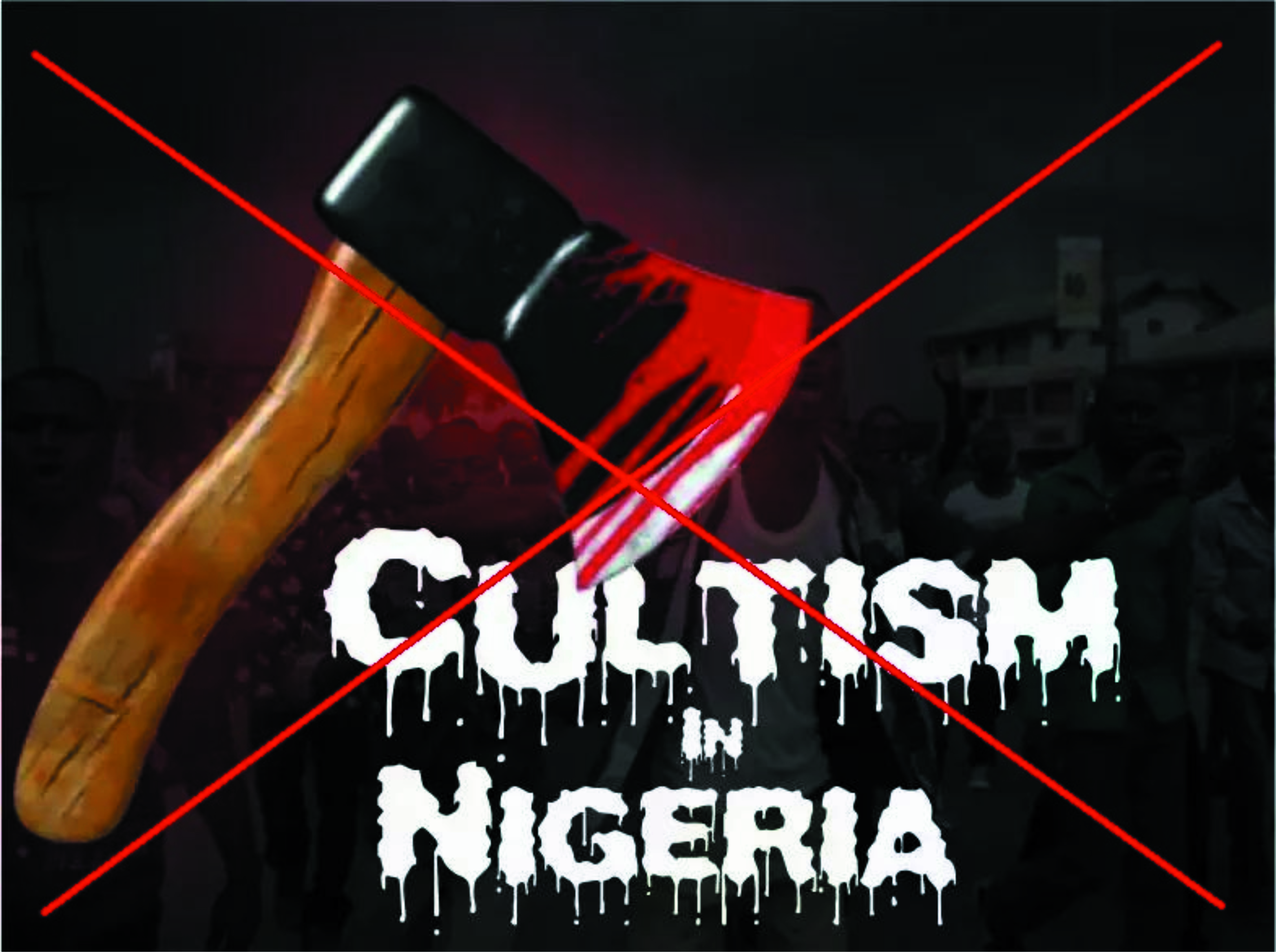 Despite concerted efforts by government and concerned stakeholders to provide Nigerians with quality education, a few persons have chosen to toe the line that leads to destruction through voluntary initiation into different cults, which has eaten deep into our education system.
What is known as secret cult in tertiary institutions began at the University College, Ibadan, in 1953 when Nobel laureate, Prof. Wole Soyinka, Aig-Imoukhuede, Pius Oleghe, Ralph Opara, Nat Oyelola and Prof. Muyiwa Awe formed the Pyrates Confraternity with the objectives of ending tribalism, conventionalism, and elitism, among others.
But those objectives have long been defeated as many lives have been lost while property worth millions of naira destroyed due to the actions of cult groups in our tertiary institutions. As a result, the National Association of Sea Dogs had ordered a cessation of all its activities on campuses of higher education institutions.
As attempts are made to eradicate this hydra-headed scourge, there seems to be a geometric progression in membership and number of cult groups, as the trend seems to be a fad among young people in the country. Today, almost every street in the nation has one form of cult group or the other.
Unfortunately, many youths or students join secret cults because of the thirst for power and authority. This is common among those who aim to fight for their rights. In Nigerian schools, for instance, some significant reasons why people become cultists is to fight those who oppress them, lecturers, school authorities and members of other cult groups. No wonder there are countless cases of murder and bloodshed.
It is regrettable and indeed worrisome that after a long period of existence in tertiary institutions, cultism has cascaded down primary and secondary schools in the country. These institutions are fast becoming veritable grounds for breeding cultists, making one to wonder whether we are actually being educated in the right direction.
Concerned about the development, the Inspector-General of Police, Mohammed Adamu, recently launched a campaign against cultism and social vices in primary and secondary schools in Rivers State as part of efforts of the police to sustain the fight against cultists across the country.
During the launch of the campaign at Model Primary School, Igwuruta, Adamu, represented by the Commander of Anti-cultism Unit, Elele, in Ikwerre Local Government Area, CSP Yusuf Idi, said the essence of the campaign was to catch the young ones in both primary and secondary schools to prevent them from entangling in cultism.
According to the IGP, the latest campaigns became imperative following current investigations which revealed that sixty to seventy per cent of those involved in cult activities were initiated while in primary schools. This revelation is tragic and requires urgent measures to curb the threat.
We are frightened by the depth at which cultism has consumed our education system, particularly with its incursion into primary and secondary schools. We are equally at a loss as to how this ill permeated primary and secondary schools, some of which kids possess identification marks and consume hard drugs.
The massive initiation of children into several cult groups identified by the anti-cultism law of Rivers State is an eye opener to the rot in our schools as well as the rate at which pupils of primary and secondary schools are involved in the clandestine acts. We wonder what propels youngsters to engage in such macabre activities that characterise these organisations.
Since the presence of cult groups in our primary and secondary schools is a spillover of the prevalence of cultism in our universities and other tertiary institutions, we think strongly that steps have to be taken to rid our tertiary institutions of different cult persuasions and other violent gangs.
The Tide supports the IGP's campaign initiative against cultism, especially at the lowest levels of educational institutions in the country. However, we urge the police to go beyond the campaigns and investigate the reasons for the rising membership of Nigerian kids of these nocturnal groups.
Given the danger the trend poses, every hand must be on deck to eliminate the plague across our institutions. Schools, religious bodies, parents, student unions, government, and non-governmental organisations have to collaborate to resist this evil in schools through law enforcement, seminars, workshops, campaigns, advocacy and talks.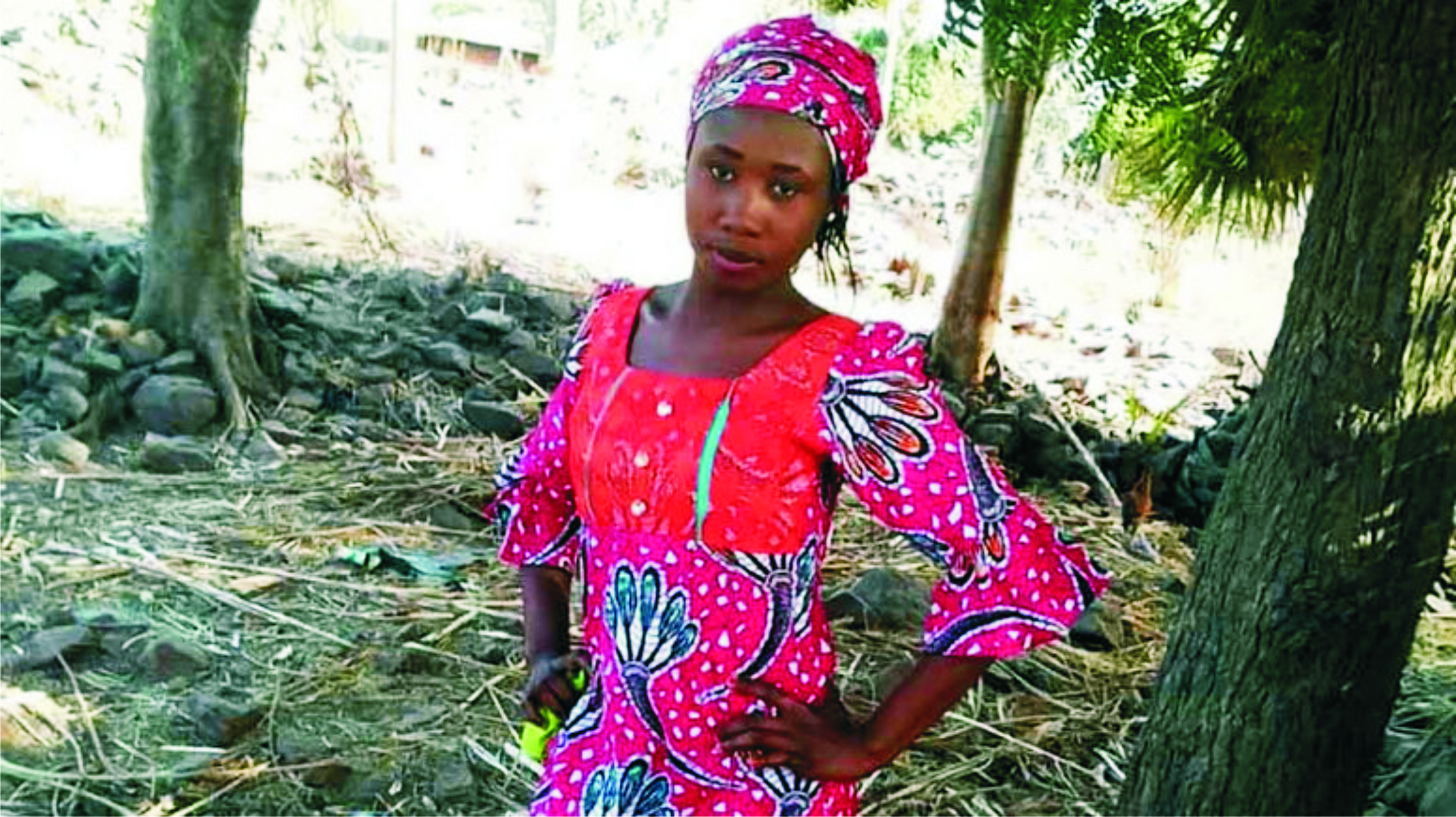 A 26-year old medical aid worker, Jennifer Ukambong Samuel, who was recently freed by Boko Haram obviously amazed the nation when she reportedly said that another captive, Alice, who had stayed longer in the camp of the dreaded terrorist group, told her that Leah Sharibu was alive and in good health.
"I didn't see Leah Sharibu but Alice said Leah and Grace were doing fine, that is what she told me. That if I had known her before she was abducted, I would have agreed that she is doing fine; she is very fat but she wasn't fat before her abduction."
Jennifer's admission that the insurgents gave them food and encouraged them to request whatever they wanted for their comfort was equally good to hear.
Even as her revelation could pass for a mere hearsay, it nevertheless came at a time when the people's anxiety was beginning to turn to real fear, especially with social media reports suggesting that Leah had been killed by her captors following the Federal Government's failure to meet the conditions for her return.
The public's fear was also informed by the Sharibu family's recent complaints that President Muhammadu Buhari's communications and assurances on their daughter's release from captivity had waned of late.
Leah Sharibu was among the 110 schoolgirls abducted from Government Girls Science and Technical College (GGSTC), Dapchi in Yobe State at about 5.30 pm on February 19, 2018. Their abduction came four years after about 276 girls were whisked away in similar circumstances during an early morning raid at another school in Chibok in neighbouring Borno State. Although, more than half of them are said to have been released so far.
While 104 of the Dapchi girls regained their freedom after a series of indirect negotiations between the Federal Government and the insurgents, Leah was said to have been held back based on her refusal to renounce her Christian faith and convert to Islam. The remaining five girls reportedly died in captivity, apparently while trying to escape. Recall that even Leah attempted to escape but was caught and returned by a migrant Fulani household.
Like many Nigerians, The Tide is bothered by the inability of the Federal Government to secure a successful release of Leah and the remaining Chibok schoolgirls. In fact, in the case of Leah, there are those who suspect that Mr. President, being a devout Muslim, may not be impressed with the teenage girl's uncommon courage to hold onto her Christian faith rather than accept an 'easy and harmless' condition for her freedom.
Proponents of this theory have consistently pointed to the speed and tenacity with which the Presidency intervened last year to save a Muslim girl, Zainab Aliyu, from the hang man's noose in Saudi Arabia where she was arrested and detained on a drug trafficking charge.
Again, if Leah were to be the daughter of a prominent Nigerian politician, wouldn't the government have done every thing possible to ensure her release?
Leah's case became even more pathetic when her voice was clearly heard in an audio clip in August, 2018 pleading with President Buhari to quickly accede to Boko Haram's prisoner-swap demand so as to ensure her release. But rather than respond to the distress call of a hapless Nigerian girl, the Federal Government said it doubted the authenticity of the audio, claiming that such could as well have been the handiwork of political mischief makers, especially in the lead up to the 2019 general elections. It promised to verify the audio clip but has remained mute ever since.
The Federal Government had consistently reassured Nigerians on Leah's life and health even in captivity. But in the event that those were mere political posturing while it secretly nursed the fear that she may have been killed and therefore doubted Boko Haram's sincerity, we believe that the latest revelation should serve as a clarion call to galvanise the government into a more determined action to bring the girl back.
Considering the manner in which these kids were whisked away, the agonies of their loved ones and the international embarrassment that attended the raids, we think that nothing is too much to sacrifice for the return of Leah and the rest of the Chibok girls, especially where it requires prisoner swap.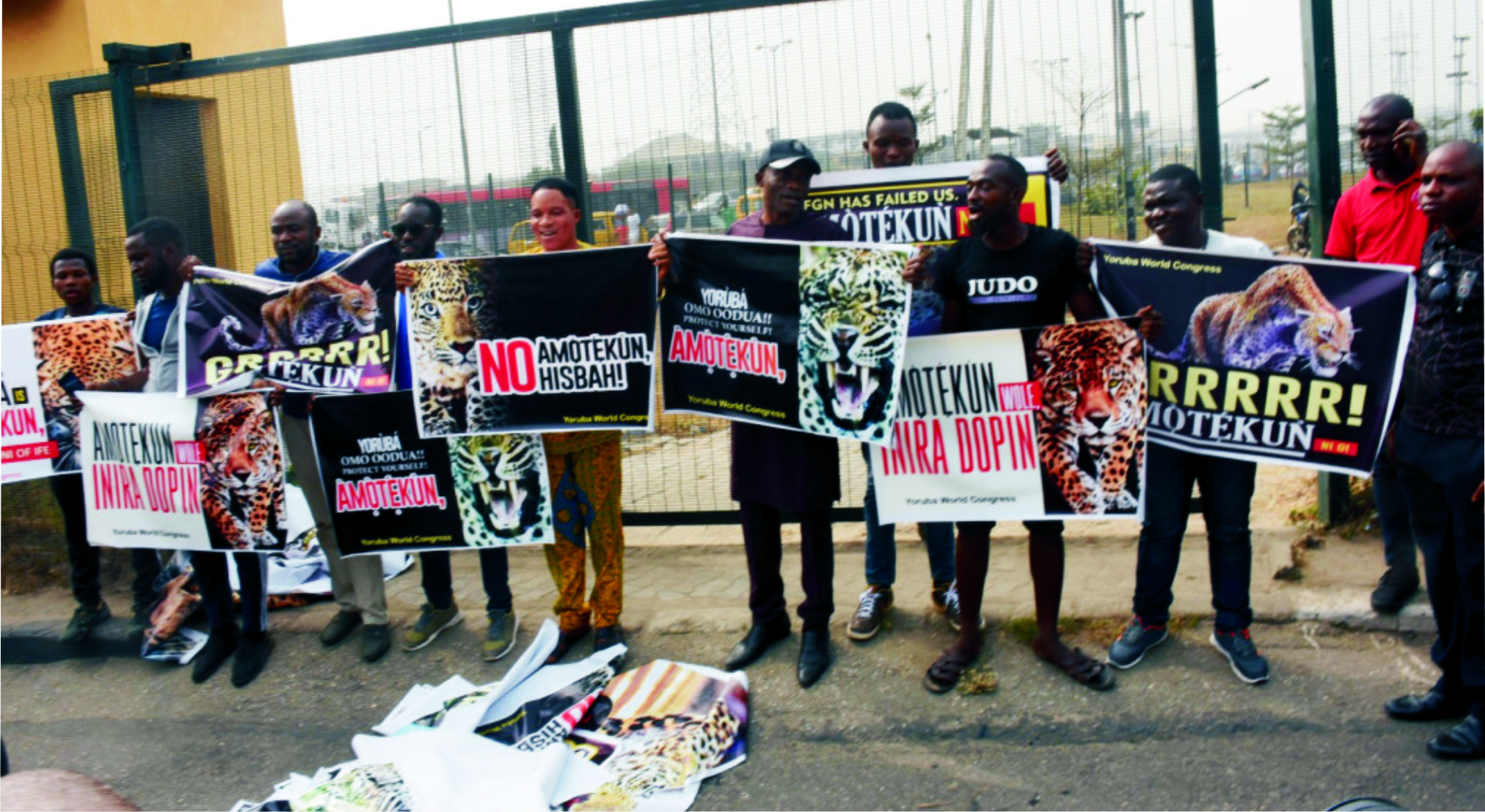 The raging controversy over the establishment of the Western Nigeria Security Network codenamed Operation Amotekun has again brought to the fore the ills of Nigerian society and the fault lines of the nation's existence.
The security network launched on January 9 in Ibadan, Oyo State capital, was conceived by the South-West governors to complement the efforts of the conventional police and other security agencies in taming the scourge of banditry, armed robbery, kidnapping, murder and other sundry security challenges in that region.
According to its proponents, Amotekun is not an army of the region or usurper of the functions of the conventional security agencies but an initiative meant to fill the obvious huge gap left by the police in the area of neighborhood watch, intelligence gathering and early detection of crimes in the South West.
It is, therefore, cynical that an ingenious initiative like Amotekun will attract vehement opposition from some vested interests, including the Attorney General of the Federation and Minister of Justice, Mr Abubakar Malami. Rather than supporting the genuine innovation and patting its proponents on the back, Malami and his co-travellers, mostly from the North, are scheming to throw spanners in the wheels of the security outfit.
Malami did not only declare Operation Amotekun as illegal, he also went further to threaten severe actions against its promoters. A more disingenuous dimension was the rantings of the Miyetti Allah Kautal Hore, the umbrella body of Fulani herdsmen, who warned South-West governors to back down on the security network or risk their region's chances of producing the President in 2023. How uncanny and puerile can this be?
The Tide wishes Malami and his co-travellers good luck in their infamous attempt at demonising a well conceived initiative.
However, we commend the South West governors for rising up to the security challenges in their region a'la Operation Amotekun and we recommend similar security networks in other regions. We also commend the unanimous resistance of the people of the South-West to hold on to the security network in the face of opposition by some vested interests.
We believe that the establishment of Operation Amotekun by the South-West governors is a frontal response to the helplessness of the federal police to combat crimes in the region and the failure of the Federal Government to protect its citizens.
We recall that not long ago, the South-West was a flashpoint of security breaches where banditry, kidnapping and despoilation of people's farmlands held sway. The July 2019 murder of Funke Olakunrin, daughter of an octogenarian leader of Afenifere, Pa Reuben Fasoranti, by armed bandits along Ondo road, is still fresh in mind. Many other innocent citizens across the country had been hacked down in similar circumstances. It is, therefore, natural that the South West governors, who are chief security officers of their respective states, take the bull by the horns and rescue their people from unwanted onslaught and brigandage.
There is no gainsaying the fact that security challenges in the country have become increasingly daunting for the security agencies to combat and have, in fact, boxed the country into the Hobbesian state where life has become nasty, short and brutish. Needless to say that the security situation has stretched the security agencies beyond their capacity, such that there is a thunderous clamour for state policing.
Already, we are aware of the existence of some unconventional security networks across the country such as Hisbah police in Kano, Civilian Joint Task Force and various community vigilantees.
Amotekun is, therefore, not different except that it is regional in outlook and modus operandi.
While we agree that there may be constitutional limitations to the purview of Operation Amotekun, there is no evidence that suggests that the security network is an effort to hijack the role of the police or in confrontation with the Federal Government. Malami's fears are, therefore, needless and misplaced.
His postulation that Article 45, second schedule of the Constitution as (amended) gives the Federal Government the exclusive power to manage the police is akin to playing to the gallery. It is a mischievous attempt at clothing Operation Amotekun and any other similar security outfits that may spring up thereafter with the garb of a regional army ready to usurp the functions of the police. Malami's outburst is also a futile attempt at throwing the law at community vigilantee or personal maiguard hired by individuals to protect lives and property.
It would have been more honourable and dignified for the AGF and others who oppose the establishment of Operation Amotekun to concede to the simple fact that the people of the South West have been pushed to the point where they can no longer afford to standby while anarchy and lawlessness reign in that region. They have seemingly taken their security away from the almighty Federal Government that has failed to protect them and their property.
That is the kind of result a nation gets when genuine innovations such as state police and security outfits like the Rivers State Neighborhood Safety Corps are not allowed to see the light of day due largely to some inexplicable and self-serving considerations.