Expert Wants Religious Leaders'Involvement In Family Planning Sensitisation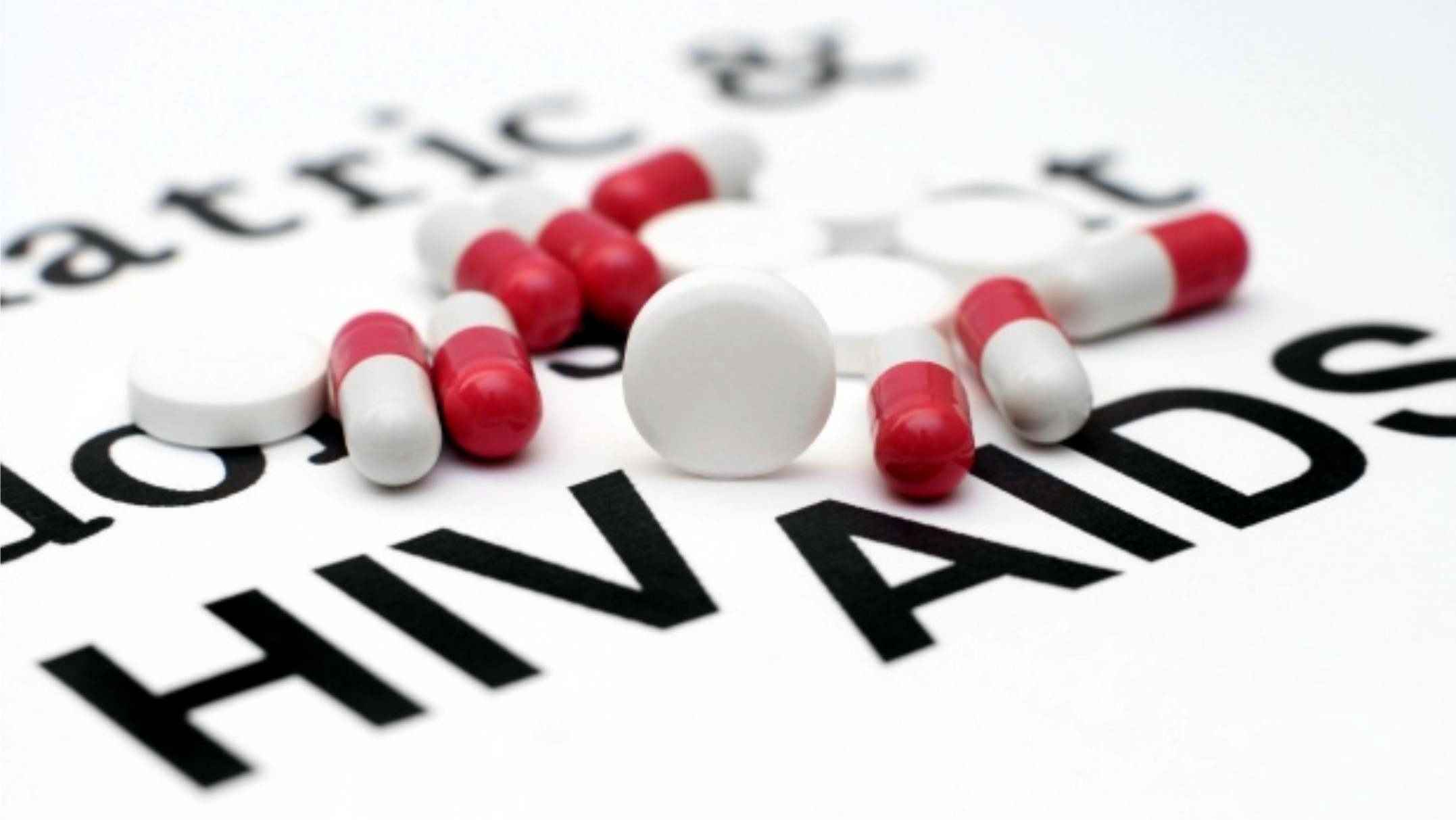 In order to ensure that family planning services are effectively accessed towards reducing maternal and neonatal deaths in the society, an expert in family planning, Dr Musa Abdullahi Suff, says the involvement of religious leaders is very important.
This, according to him, is because, religious leaders in various faiths constitute a link to vital population of the society.
"Religious leaders are involved because they are key in terms of people who have access to majority of population, no matter the level", he said.
Dr Suff, who is the state programme coordinator of The Challenge Initiative (TCI), Kano State, said such levels of the population include those in government, business, the poor or rich, and other affiliates of religion attached to religious leaders.
He noted that many people behave in whatever their religious leaders say at all times, even to the point of deeming the words of such leaders to have come from God.
Consequently, "since the population of Nigeria is very religious, religious leaders need to understand the benefits of family planning, so when they speak in favour of it, many people will believe them and trust in it".
"Even those who currently are unable to make up their minds to up take the family planning services, once their religious leaders assure support, they can endorse it and the people can easily go to access it because they understand it better.
Suff, who stated this during a recent 3-day capacity building programme on family planning for religious leaders in Port Harcourt, further emphasized on the importance of religious leaders in advocating for people to access family planning services.
Also speaking, the chairman, Interfaith sub-committee of the Rivers State Advocacy working Group on Family Planning, Rev. Nathaniel Luke, said the essence of the training programme is for them, as religious leaders, to step down the training and pass on relevant information to their congregation.
"As they (congregation) take up this services, it is going to reduce maternal mortality and child birth related deaths", he said .
On her part, the Family Planning Coordinator, Rivers State Ministry of Health (RMOH), Doris Igbanibo, noted that in addition to reducing maternal infant mortality, family planning also helps to prevent sexually transmitted infections including HIV/AIDS.
In her presentation titled "Family planning, methods, choices and benefits", she also noted that family planning prevents pregnancy related health risks in women.
Other benefits, according to her include empowering people and enhancing education, reducing adolescent pregnancies and slowing down of population growth.
By: Sogbeba Dokubo

COVID-19: Body Charges Rivers On Thorough Hand Washing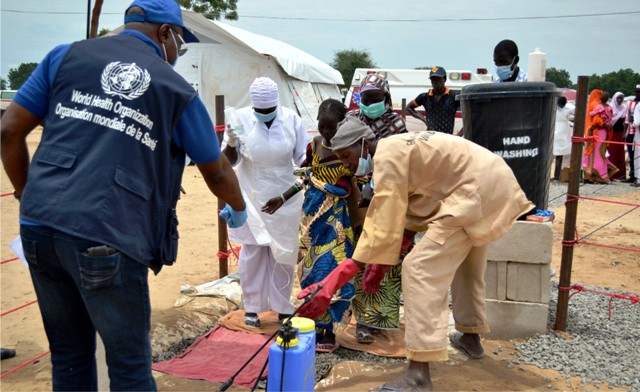 Amidst fears associated with the dreaded Coronavirus, which has been detected in most states, the Rivers State Rural Water Supply and Sanitation Agency (RUWASSA), says it has taken necessary precautionary measures to combat the Coronavirus, also known as COVID-19.
Speaking while fielding questions from journalists, the General Manager of the Rivers State Rural Water Supply and Sanitation Agency (RUWASSA), Mr. Napoleon Adah, said such measures were aimed at raising awareness on proper and regular hand washing, and the use of alcohol base hand sanitiser.
"As an agency saddled with the responsibility of hand washing and personal hygiene, we are working in collaboration with the United Nations Children's Fund (UNICEF) and Rivers State Ministry of Health in order to carry out adequate advocacy and sensitisation to the communities on the inherent dangers of COVID-19," Adah said.
He further commended the Rivers State Governor, Barr. Nyesom Wike for his effective leadership to curb the spread of the virus in Rivers State.
According to him, there are several committees set up by the Governor to create adequate awareness in the area of COVID-19. This, he said has invariably made the state to be Coronavirus free.
The RUWASSA boss, who is also an environmental disaster risk management expert, noted that the agency in collaboration with UNICEF is currently working out modalities to provide automatic hand washing facilities to the various LGAs of Rivers State.

COVID-19: 'No Challenge In Community Sensitisation'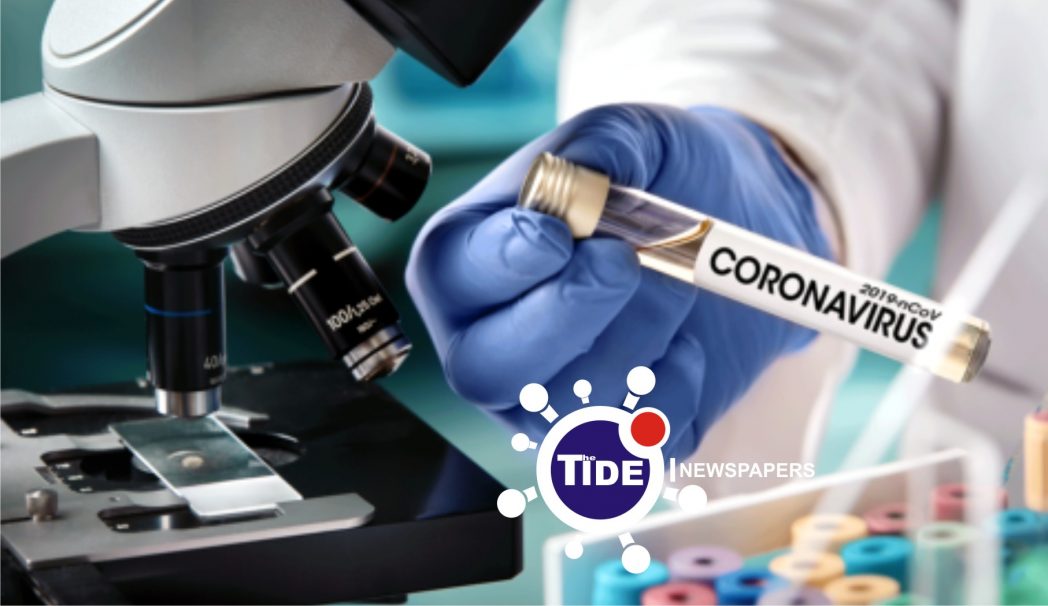 As the fight to prevent the rampaging Coronavirus from infecting Rivers people continues, part of the measures adopted by the United Nations Children's Fund (UNICEF) in reaching out to communities has so far not experienced any notable challenges.
The Lead Coordinator for the State Rapid Response Team for COVID-19, Mr Modekai Ifemide Olowole, who made this known after a recent routine assessment of performance of the Rapid Response Team on sensitization in Obio/Akpor and Port Harcourt LGAs stated that the compliance level has been encouraging.
Olowole, who credited the success recoded so far to the existing mechanism in place, explained that the sensitisation team of the Rapid Response Team (RRT) works with Institutions on ground , adding that: 'We have come together to offer our support.
"What we did was to sensitise the Civil Society Organisations (CSOs) to know how they can engage the communities in whatever they are doing.
"If while doing that they need some support from us, we have a Rapid Response Team (RRT) that are working on ground. They have mobility, they have everything," he said.
According to him, each time any of the Civil Society Organisations has palliatives for instance, to give to members of any community, they use the opportunity to make presentations on COVID-19 preventive measures.
The RRT, sponsored by UNICEF in collaboration with the Rivers State Ministry of Health, and the Rivers State Rural Water Supply and Sanitation Agency (RUWASSA), he said, decided to adopt the method, knowing that many people in the communities are more bothered by how to overcome hunger than COVID-19.
"If you look at it economically, everybody is hungry. If you go to a community and tell them you want to sensitise them on how to wish hands, they will tell you they are hungry," he said.
This, he explained further, is part of what Risk Communication entails, and is the platform through which UNICEF aims to support the state.
"UNICEF's aim is to support the state wherever they are working to pilot a model that is of international best practices and present to the state. That is what we're doing now," he said.
By: Sogbeba Dokubo

HOW TO TRANSFORM SKINNY FAT TO FIT
If you are reading this post, you may be wondering if going from skinny fat to fit is an achievable feat. It is possible that you have come across a lot of testimonies from people that claimed that they have achieved this seemingly unattainable feat. However, any you may feel skepticism is understandable when you consider that you probably haven't actually met anyone who has had success in this area yourself.
The truth is that you want to believe these stories because you desire to experience this transformation in your own body. Well, the good news is that it is totally achievable and the better news is that it is actually quite easy to achieve.
In this post, we will take you through some tips that will help you move from skinny fat to fit.
THE CONCEPT OF SKINNY FAT
The truth is that without proper understanding you may think that you have skinny fat when you don't. This lack of knowledge may make you feel like the tips that will be provided below are not working. Hence, we have decided to help you first understand what skinny fat is.
When a person has a high percentage of fat in his body and still looks skinny when wearing clothes, the person is said to have skinny fat. Some features you will see with this person are a gut that is paunchy and in a few instances the person may even have what are commonly called man boobs.
You know that this person does not fall into the fat or obese category yet you cannot say that his body is fit. He often appears thin but has extra layers of fat in his body.
WHERE DOES SKINNY FAT COME FROM?
The best way to identify if a person has skinny fat or not is when they are without clothes. This is because it is difficult to tell when they are clothed. Click this link for a cool way to improve your body weight.
The major reason why people tend to have skinny fat is that they have terrible nutrition and exercise habits. A lot of people just go for cardio exercises whenever they feel like shedding off weight. They also perform these exercises alongside cutting down the number of calories they consume. As if that is not enough, they include fat-shredding supplements that are ineffective to the list.
The result of these combinations is often skinny fat. Though they have successfully shed some weight, they are deficient in calories.
TIPS TO GETTING RID OF SKINNY FAT
Here are a few tips that will help you get rid of skinny fat:
BEST EXERCISING ROUTINES: If you have been hitting the gym a lot, it is ok to go for heavy-lifting. However, if this is your first time in the gym or you have been off weight lifting for a while, you should not start off like this. Start with movement routines then add weight lifting as time goes on.
TAKE YOUR DIET SERIOUSLY: There is more to shedding skinny fat than exercise. Your diet also plays a crucial role in the equation. Cut down on calorie intake and eat a little over 1g of protein per weight pound. Consume about 0.45g of fat per weight pound. Compensate for calorie deficiencies by eating 10 g of fiber for every 1,000 calories consumed.
In conclusion, you will need to give yourself between 3 to 6 months to successfully get rid of that skinny fat.