Accelerating Gender Parity In Nigeria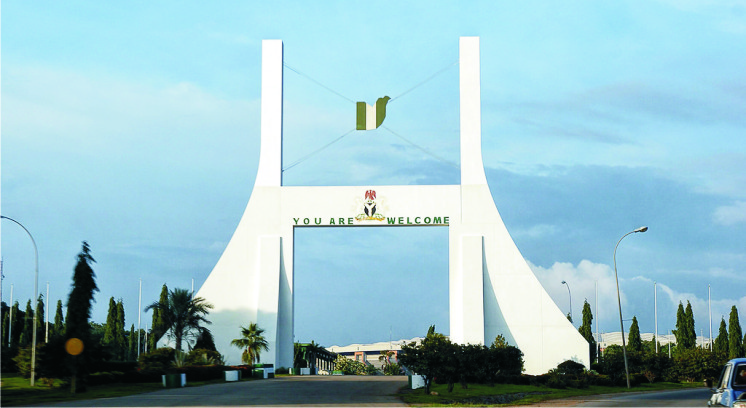 In virtually all societies, women are in an inferior position to men. Sex or gender determine  more rights and dignity for men in legal, social and cultural situations, These are reflected on unequal access to or enjoyment of rights in favour of men.
There are also the assumption of stereotype social and cultural roles.
In Nigeria, gender inequality has been for decades in spite of modernization and the fact that many females have done better than men in many spheres.
Analysts are convinced that gender inequality is largely influenced by religious and cultural beliefs, as some cultures and religions still hold strongly that women are the weaker vessels created mainly to be home keepers and child bearers.
Analysts are also worried that gender inequality negatively affects status in all areas of life in society, whether public or private, in the family or labour market.
Although the Global Gender Gap Report 2018 by the World Economic Forum (WEF) shows some progress amongst the 149 countries that were indexed, the progress toward closing the gender gap is slow, because it will take 108 years to close the gender gap and another 202 years to achieve parity in the workforce, according to the report.
The report benchmarks the 149 countries on their progress toward gender parity across four dimensions – economic participation and opportunity, educational attainment, health and survival, and political empowerment.
A number of initiatives have been made by corporate organisations and governmental and non-governmental organisations  to address gender imbalance in Nigeria.
One of the latest is the launch of First Women Network  (FWN) by the First Bank of Nigeria Ltd., in commemoration of the 2019 International Women's Day (IWD).
IWD is celebrated globally every March 8 to recognise social, economic, cultural and political achievements of women.
The celebration is also a call to action for accelerating gender parity.
The global theme for the 2019 celebration is "Think Equal, Build Smart, Innovate for Change" while the theme for the social media campaign is "#BalanceforBetter".
According to the bank, the FWN initiative is an avenue for career management and mentoring for women to enable them to balance their career with private endeavours.
The aim,  according to the bank, is to address gender gap and increase women representation in its senior and executive levels, as well as encourage women to tap into opportunities and contribute to nation-building.
The bank's Chief Executive Officer (CEO), Dr Adesola Adeduntan,  explains that First Women Network is targeted at the banks' staff and customers, among others.
He believes that women can achieve more if given the necessary strategic support, hoping that the initiative
will increase the bank's productivity and profitability.
Adeduntan notes that the initiative is  also a demonstration of First Bank's adherence to the Central Bank of Nigeria's Sustainable Development Goals which mandate increased women representation in all banks.
The sustainable goals require that the financial services sector should adopt a quota system to increase women representation on boards to 30 per cent and that of senior management level to 40 per cent by 2014.
Adeduntan is optimistic that the FWN will address six key area –  career management, personal branding, mentoring, welfare, financial planning and empowerment.
He is convinced that the initiative will address gender disparity at the workplace.
"It is commonly agreed that gender parity is an essential factor influencing the advancement of institutions, economies and societies.
"Studies have shown that gender parity in corporations promotes increased performance and returns on investment.
"The need to invest in composite women empowerment and enhance their contributions at senior management levels to achieve organisational goals cannot be over-emphasised," the CEO says.
For him,  it is paradoxical that the presence of women in paid employments continues to increase, yet the progression of professional women to positions of leadership and management remains slow.
"Gender gaps persist in economic opportunities and political participation in many countries.
"This is part of the reasons for this women network initiative," he notes.
The chief executive officer wants employers of labour and the entire society to encourage women to advance, excel and contribute optimally in  workplaces and communities.
Mr Abiodun  Famuyiwa, group head, Products and Marketing Support, promises that First Bank  will continue to promote female entrepreneurship for national growth and development.
"We recognise that promoting female entrepreneurship and independence is key to economic viability of every home in the country," he says.
According to him, FWN is a further demonstration of the bank's commitment to women empowerment after the launch  of FirstGem in 2016.
He is satisfied that FirstGem is providing opportunities for women to achieve their financial goals and aspirations through with access to support funds, free business advice, specialised trainings on business development and insight on business development.
For Mr Lampe Omoyele, managing director, Nitro 121, an integrated marketing communications agency,  points out that courage is important in addressing gender imbalance.
"For gender imbalance to be resolved, there has to be courage, vision, values and character," he says.
He is convinced that women should  have courage and confidence in taking risks within  organisations.
Omoyele advises that women must not play the victims.
"Ultimately, whether you are a female or male, what is going to sustain you is your character and values.
"You need to have values; character is important in the balance that we live to, and it sustains you as you move into the future," he adds.
The Chief Executive Officer,  Standard  Chartered Bank, Mrs Bola Adesola, wants women to take advantage of FWN to make their lives better.
She urges women to aspire to grow in their endeavours and refuse be limited because of their gender, stressing that they should use all resources at their disposal to grow.
For the bank chief, FWN is not a silver bullet to creating the first female chief executive officer of First Bank, but  about opportunity.
"So, it is important that as women, we take advantage of it," she urges.
Ms Cecilia Akintomide, independent non-executive director, FBN Holdings Plc, is dissatisfied that Nigeria is still far in gender balancing.
Akintomide says Nigerian  women are still being restricted from working in some places and owning some property.
According to her, restrictions are rendering 50 per cent of Nigeria's population –  mainly women –  economically unviable.
A First Bank customer,  Mrs Ifeyinwa Okoye, lauds the FWN, and urges the bank to ensure that its customers – the secondary target of FWN –  benefit from it.
Okoye describes women as critical to economic growth and development but regrets that many women were lagging behind in their endeavours because of gender inequality.
She wants the banks to enlighten its customers on FWN for maximum results.
"If you empower a woman, you empower a nation.
"Empowering women is especially effective because the benefits are felt throughout the whole community," she argues.
Analysts call for more strategic support for Nigerian women to  enhance gender parity.
Joel-Nwokeoma is of the News Agency of Nigeria.
By: Chinyere Joel-Nwokeoma

Using Weather Forecast To Boost Agric
The Nigerian Meteorological Agency (NiMet) predicts a below-normal rainfall, dwindling amount and duration in many parts of the country.
Observers, therefore, posit that the pattern of rainfall can affect food production except there is sensitisation to climate-smart agricultural practices and proper weather information dissemination to the farmers.
Climate-Smart Agriculture (CSA) is an approach for transforming and reorienting agricultural systems to support food security under the new realities of climate change.
Researchers believe that widespread changes in rainfall and temperature patterns threaten agricultural production and increase the vulnerability of people who are dependent on agriculture for their livelihoods.
According to them, the threats can be reduced by increasing the adaptive capacity of farmers as well as increasing resilience and resource use efficiency in agricultural production systems.
They note that CSA promotes coordinated actions by farmers, researchers, private sector, civil society and policymakers towards climate-resilient pathways.
Minister of State for Aviation, Sen. Hadi Sirika, while reviewing NiMet's report admits that the country is expected to experience a below-normal rainfall season.
He observes that rains are expected to start late, especially in the northern part of the country while the south eastern zone as well as the coastal areas will experience a normal onset of the rains.
He notes that most of the northern states will experience earlier-than-normal end growing season while shorter length of the growing season is predicted for most parts of the country.
He also says that there will be frequent and severe dry spell over the northern region during the rainy season.
"Dry spell will be more frequent and severe, ranging from 10 to 18 days in some parts of the extreme north around June and July, while the little dry season or (August break) in parts of the south is expected to be pronounced.
"The expected below normal rainfall in parts of the country does not rule out the possibility of isolated flash floods due to high intensity rainfall at the peak of the season, especially in places that are naturally prone to flooding.
"In every season, dry spells occur and in certain cases, lead to crop losses; farmers and other stakeholders are advised to get in touch with NiMet to access meteorological updates within the growing season.
"This is because these are risk factors for farmers in the affected areas and have to be carefully and scientifically managed.
According to Sirika, early release of the SRP before the beginning of the rainy season is to ensure effective harnessing of the climate resource.
He agrees that such information will further guarantee minimal losses from associated hazards, which are becoming quite devastating in this era of climate change.
He says that an increase of at least 30 per cent agricultural yields can be achieved if relevant meteorological information is utilised.
Similarly, Prof. Sani Mashi, the director-general of NiMet, says that farmers in the northern part of the country, mostly the Sahel zones are advised not to plant early as the country is likely to experience late onset of rains.
Mashi explains that early cessation of rains in the northern part will lead to shorter length of growing season and recommends  early provision and access to improved and drought resistant variety seeds.
"Normal onset is expected over coastal and some south-east states while the earliest onset date is predicted to be from March 7 around the coastal region of the south-south region.
"The onset dates are expected to change northwards with areas around Maiduguri, Sokoto, Katsina, Dutse, Potiskum, Kano and Nguru having onset of rains from June 16.
"The earliest cessation dates are expected to be from September 29 around the north-western parts of the country while most of the north is expected to witness cessation dates within October,'' he explains.
He explains further that while the growing season is expected to end between late October and mid-November, parts of the central and southern states are expected to experience end of the season by mid-November to early December while the season is expected to end by late December along the coast.
According to him, governments at all levels are advised to embark on awareness and sensitisation of farmers and other stakeholders on CSA practices such as on-farm water harvesting structures, soil and water conservation practices and land preservation.
"Farmers are also encouraged to make provision for irrigation water during the predicted periods of dry spell.
"The warmer-than-normal temperatures predicted in February and April are expected to affect livestock in some parts of the country, particularly the northern states where rainfall has not yet established.
"Decrease in fodder production from dry land, increase in vector-borne diseases, internal parasite infestation and mortality rate is likely to increase during these months due to temperature fluctuations, shell quality and egg weight in layers may also be affected.
"The colder-than-normal daytime temperatures in March may affect day old chicks and increase feed conversion ratio in layers and broilers while the spread of heat-related diseases is likely to increase as a result of the predicted warmer conditions in most parts of the country.
"Good veterinary practices for livestock vaccination, fisheries and aquaculture management should be adhered to because fish production is likely to be adversely affected as a result of warmer-than- normal conditions especially in the northern part of the country,'' he warns.
Ogbaje writes for the News Agency of Nigeria.

On Housing For Rivers Public Servants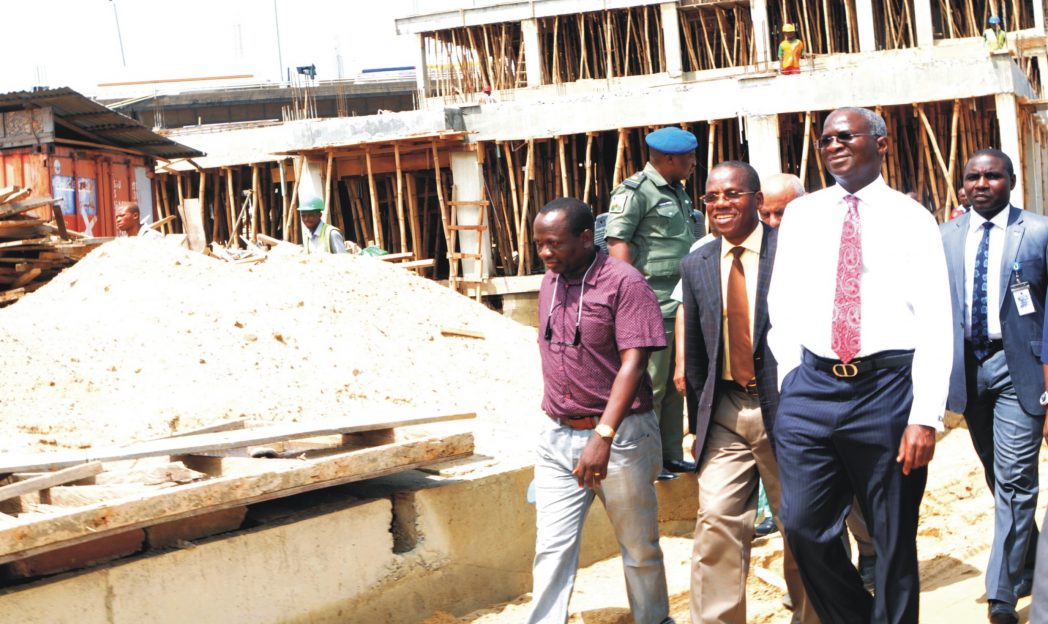 The significance of providing accommodation for public servants in government establishments in this part of the world has been neglected over the years and regressively underestimated. It is a typical fact that a well relaxed mind is the head that wears the thinking cap. A mind can be relaxed only if it is less burdened with the responsibility of providing basic physiological needs; for instance, decent and affordable accommodation which, in turn, bolsters effective comprehension, enhances productivity, profitability and professionalism at the work place.
Over the years, successive government administrations in Nigeria had, at one time or another, adopted one housing policy or the other. The first known housing policy in the country can be traced to the days of colonial administration in 1928 when the outbreak of an ill-fated bubonic plague prompted the establishment of the Lagos Executive Development Board (LEDB), which was saddled with the responsibility of managing public housing schemes and interventions. This, of course, was the experimental version at the time. This pilot scheme was aimed at addressing problems of housing at the national level. The center of attention then was predicated on the need to provide accommodation for expatriate workers and selected Nigerian staff in establishments such as Armed Forces, Police, Marine and the Railways. This included the construction of senior civil servants quarters in Lagos and regional headquarters like Enugu, Kaduna and Ibadan. The scheme also made provision for rent subsidies and housing loans to deserving public servants.
Over the years, the national housing policy has been severally overhauled to perform better compared to the era of its inception. The modern era began with the promulgation of Decree No. 40 of 1973, establishing the Federal Housing Authority but the actual take-off was in the year 1976.
Right from then, the authority had been saddled with the responsibility of providing affordable and livable houses for the masses until 1977 when its functions were complemented with those of the Nigerian Building Society; a brain-child of the colonial administration which later metamorphosed into the Federal Mortgage Bank of Nigeria. This served as the main engine room for public housing delivery with a dual function of primary and secondary mortgage institution in the country.
From 1976 till date, decrees emanating from defunct Supreme Military Councils and laws from the National and State Assemblies have been used in drafting legal frameworks for housing policies for the people at different levels. But the fact remains that decrees and laws on their own cannot provide accommodation for the masses, only the political will of the executive arm of government accounts for the overall success of government programmes.
The United Nations General Assembly in 1948 adopted and proclaimed the Rights to Adequate Housing as enshrined under the Universal Declaration of Human Rights. Thus, the human right to adequate housing is the right of every individual, male, female, young, old, child, rich or poor. This proclamation has been domesticated by the Federal Government of Nigeria but not much success has been domesticated by the Federal Government of Nigeria but not much success has been recorded.
Here in Rivers State, successive administrations had tried their hands on one housing policy or another to provide livable houses for the citizenry. Today, the present administration led by His Excellency, Chief Nyesom Wike, in 2016 called for collaboration with the Federal Housing Authority (FHA) on the way forward toward providing affordable houses for the people of the state. The Governor made the call during a courtesy visit on him by the Managing Director, Federal Housing Authority, Professor Mohammed Al-Amin, at Government House, Port Harcourt.
Governor Wike then directed the Management of the Greater Port Harcourt City Development Authority (GPHCDA) and the State's Ministry of Housing to liaise with the FHA to fashion out a development framework for affordable housing for public servants in the state.
Since then, Governor Wike, being a man with the magic wand, in his magnanimity has demonstrated his love for public servants in the state by providing affordable and livable homes for them. So far, the overachieving governor kept his promise by providing 24 units of three-bedroom flats at Lagos Street, in the old Port Harcourt Township.
There are also 14 units of six two-bedroom flats and eight three-bedroom flats all attached with one-room service quarter at Amassoma Street, Amadi Flats, Port Harcourt. The Judiciary in the state is not left out as 20 units of five-bedroom duplex with two-room service quarter have been duly completed at Elelenwo Street in new GRA axis of Port Harcourt for judges in the state. The Governor in his first tenure had provided 50 units of two-bedroom flats at Iriebe in Obio/Akpor Local Government Area.
A vox pop of some public servant who are currently savouring the benefits of living in government quarters accorded the governor accolades for overhauling the sector. Mr. Francis Igwe a beneficiary in one of the estates said: "I am happy with the governor for the work he is doing to provide accommodation for civil servants in the state. He has done well for us and I believe he can do more by building more houses to accommodate more civil servants". Another beneficiary, Mr Austin Ezekiel-Hart, a management staff in the civil service and an occupant of one of the newly constructed housing units expressed his mixed feelings thus: "The government has done very well in building new housing units and I am a happy and proud occupant. The problem I have is that some occupants of these housing units are very insensitive to maintaining the structures. The government in its wisdom has provided these facilities but some occupants are not just interested in maintaining them. They erroneously believe that government should come and sweep their environment, evacuate their sewage, fix broken windows and even paint their buildings. These are things that the occupants can easily do if they come together. I think it is time the occupants of these facilities complement government's effort".
Another proud occupant, Mrs. Akiyata Anyanwu, shared her experience as follows: "I have been enjoying this facility for over five years now and I've not had any reason to regret. The environment is calm; neighbours are co-operative and the security of the area has been optimal. In my opinion, the government has done well, but I still think that more housing units should be built to accommodate more civil servants in the scheme."
A judge in the state judiciary who pleaded anonymity due to the sensitive nature of his job said: "Though I am not currently an occupant of the facility, but I am very happy with what the governor is doing in the housing sector. It is obvious that the gesture will go a long way in improving the psyche of workers, especially the judicial officers".
In her view, Mrs Ominini Cheetam-West, a beneficiary, applauded the efforts of Governor Wike for fulfilling his promise of providing accommodation for civil servants in the state but pleaded that the government should endeavour to build more housing units in different parts of the state to accommodate more civil servants and added that a well relaxed civil servant will be more productive in the work place.
With these achievements, Governor Wike has truly shamed his critics who go about insinuating that he does not love or consider the plight of workers in the state. Workers are grateful to him for his magnanimity in the housing sector. He has demonstrated that he is a man of his words but there is still room for improvement. Some stakeholders in the housing sector have opined that Governor Wike's achievement in the sector speaks volumes and is worthy of emulation for other state governors. We, therefore, solicit that more housing units be constructed to accommodate more workers in the state. Frankly speaking, if workers in Rivers State are provided with the right environment to retire to after the day's work, it is certain that such workers would have enough time and space to rest and prepare for the next day's challenge with much ease. Once again,it is said that a relaxed mind is the head that wears the thinking cap. Godam is of the Rivers State Ministry of Information and Communications.
By: Eric Godam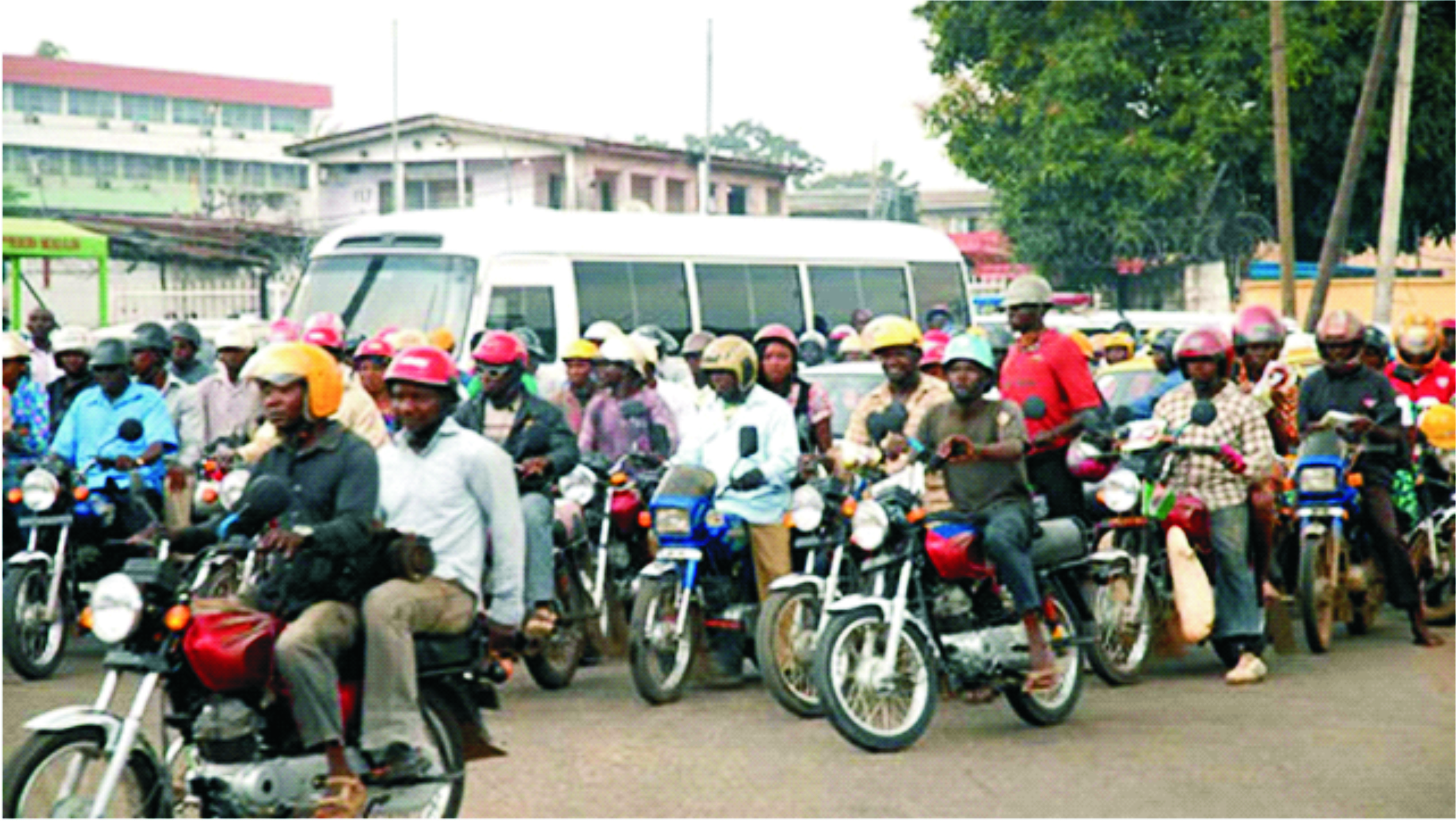 Recently, Lagos State Governor, Babajide Sanwo-Olu, outlawed commercial motorcycles (Okada) and tricycles (Keke Marwa) in the state, leading to pandemonium and criticisms from every nook and cranny of the state. From government's side, the action was targeted at reducing the crime rate in the society.
Admitted, most of the heinous crimes are perpetrated in collusion with Okada operators which clearly manifested recently with the arrest of Okada riders with handguns and other arms concealed inside parts of their motorcycles, which could only be detected with eagle's eyes. Kudos to the Police Intelligence Response Team (IRT) led by DCP Abba Kyari. The group has continued to show expertise in the career and, therefore, deserve encomiums.
However, as the society is tensed up over the unemployment ratio, it must be noted that tricycle and motorcycle transportation have been bridging the gap in unemployment, and thereby contributing positively in a measure to security of lives and properties. The question is; if with the engagement of such a great population of operators, security challenges are pronounced in the society, what will happen when they do not have means of livelihood. Sensibly, there will be fire on the mountain.
To ban the masses' major means of livelihood without first providing alternatives is not ideal. Many of the operators opted for the vocation as a last resort after some ugly incidents knocked them out of the ring. Presently, there are no welfare packages for the masses and the microfinance banks that are supposed to support Small and Medium-Scale Enterprises (SMEs) do not help matters. Clearly, there are no sufficient job opportunities even for the employable class as are available in other countries. Many that are willing to work are roaming around.
Suffice it to say that Lagos State Government should responsibly plan it well; instead, it could put stringent measures in place towards organizing and monitoring it adequately for security reasons. Particularly, there should be compulsory registration of the operators and essentially, restricted in some designated routes. For operation in the highway, certainly, that's a no-go area.
However, what then becomes the fate of residents in the remote area that, due to bad roads, can with less difficulty move around through motorcycles. Suffice it to say that it goes beyond banning but putting necessary infrastructures in place. If there are good roads for vehicles to ply especially mini-buses, certainly, many commuters will not go for motorcycles or tricycles.
The ban similarly occurred in the federal capital territory leaving commuters to suffer in moving around since the long buses in the fleet of Abuja Urban Mass Transit Company are insufficient and, therefore, rarely available at needed times. Commuters are getting excessively stressed up in the Federal Capital Territory unlike before while going to work and other places. So, governments must always ensure that palliative measures are put in place before adopting radical policies so as not to imperil the same lives they intend to protect. Government is essentially about service to the people.
Without doubt, the operators will find themselves in extreme tight corner without any means of survival. If government had designated mini-buses with a hire-purchase scheme as a model, the motorcycle and tricycle operators could key in, and the idea would be unique but to chase out poor masses that are struggling to survive without any provision for them is unconsciously endorsing insecurity.
Absurdly, this is a society where a minister, or lawmaker goes around in official fleets worth over N100 million, yet, ordinary social facilities to the masses are unavailable. The outrageous allowances in the legislative arm is a no-go area. Government must ensure that its policies, no matter how good they may become in the long run, do not first drain the masses.
To expect every business to operate in a modern plaza is a positive plan, however, not realistic vis-à-vis different financial capacities. Rome, they say, was not built in a day. As a coin has two sides, so is any society. Hence, there is need for equilibrium to be able carry both sides along. Otherwise, democracy may shift to become a government of the affluent and for the affluent. So far, the masses are not participants in reality, but reserved valuable assets for campaigns just to get into power. After this phase, everyone is on his own.
Recently, a former 'distinguished senator', on Twitter, brashly justified his passion for insatiably acquiring luxury automobiles when the people in his locality are living in abject poverty. Not even a factory or serious business of his anywhere to create jobs for his people, but displaying customized posh cars with special numbers in the garage. Yet, during electioneering campaigns, the masses put their lives into it for little or nothing.
Recently, about 40 stout bank accounts in foreign and local currencies were allegedly traced to former Abia governor and serving senator, Theodore Orji, and his son, Chinedu (Speaker of Abia State House of Assembly) by the anti-graft agency which buttressed the point well. Imagine the ones yet to be traced!
No wonder many unoccupied estates littered in many places particularly in the FCT with no identifiable owners, possibly for fear of investigation. Nigeria's democracy presently reflects 'lootocracy' than democracy. Apparently, the military sold a looting template to the people, and not democracy as practiced around the world.
To sum, a society that neglects the masses in its plan cannot wake up with radical changes overnight, otherwise, the good policy may end up doing more harm than good. There are millions of adults willing to engage in one lawful endeavour or the other, but find themselves handicapped due to unavailability of jobs and capital. Ideally, any responsible and committed government must take cognizance of this, and put them in the blueprints prior to bans.
Umegboro, a public affairs analyst, wrote from Abuja.
Carl Umegboro