Why Nigeria Should Brace Up For Oil Decline – Minister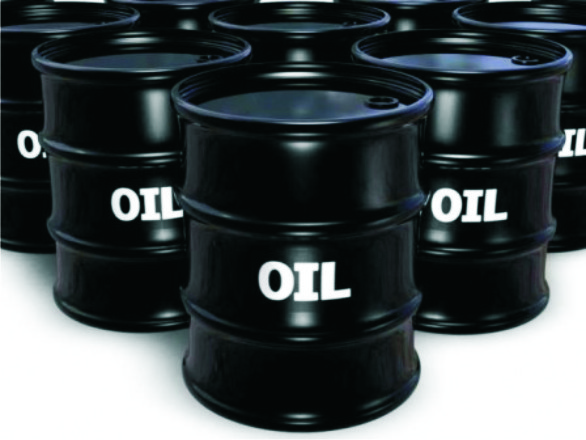 Nigeria is Africa's largest oil-producing country, and understands it will have little choice but to wean its economy off a reliance on fossil fuels as the world inches onto a low-carbon path, its environment minister said.
Mohammad Mahmood Abubakar said he did not see a long-term future for Nigeria's oil industry if governments follow through on their promise under the 2015 Paris Agreement to cut planet-warming emissions to net-zero by the second half of the century.
"These days, anything to do with fossil fuel may have its days numbered, or years numbered," he told The Tide source at this month's U.N. climate talks in Madrid.
Abubakar said Nigeria should use the royalties and export earnings it receives from oil – which account for about half of its revenues – to invest in alternative sources of energy, in order to "be ready" for a global transition to cleaner energy.
"If the world is truly willing… to quit fossil fuel, then if you are not ready and finally the world comes to terms with that and there are alternatives and no one is buying enough oil from you, at that point you are in trouble," he said.
The federal government has started to diversify into renewable power generated from solar, wind and waste and is moving its universities onto solar power systems, he added.
It is also making efforts to end gas flaring from oil-industry operations on its soil by 2030, as part of its national climate action plan submitted to the United Nations.
Burning off the gas is a waste of energy and a major source of planet-warming emissions, and Nigeria is procuring technology to capture the gas instead to produce power or heat water, said the minister, a biologist and environmental protection expert.
Nigeria's climate action plan also pledges to improve its energy grid and expand the use of efficient gas power plants, in an effort to cut widespread use of polluting diesel generators.
Nigeria has an overall target of cutting its emissions by 45% by 2030 from 2010-2014 levels, conditional on receiving international support to achieve that.
Like many other emerging economies, it is seeking funding from wealthy governments to pursue low-carbon development and adapt to climate change impacts such as creeping desertification in the north and rising sea levels affecting its coastal areas.
Abubakar said finance was "very critical" for Nigeria and called for processes to gain access to it, which many countries struggle with, to be "made easy".
Nigeria faces what the minister called significant "climate disruption", such as the shrinking of Lake Chad to less than a tenth of its size in 1960, depriving local fishermen and farmers of their livelihoods and forcing them to leave their homes.
The lake's deterioration was one reason Islamist insurgent group Boko Haram had flourished in the region, he added.
"I am sure their recruiters used that opportunity to prey on young people, and even the old ones, because there are no jobs… they are sitting ducks for extremist organizations," he said.
Deforestation is another issue Nigeria needs to tackle, he noted, as rural communities continue to use wood as their main fuel for heat and cooking, making climate change impacts worse as rainfall-stabilizing and carbon-absorbing trees disappear.
At the same time, Nigeria faces a huge task to repair the environmental damage caused by oil extraction in the Niger Delta, which has contaminated water supplies and soils as a result of spills.
International oil companies have recognized their role in causing that pollution, and agreed to provide about $1 billion to restore the affected areas, Abubakar said.
He recently visited some of the roughly 20 sites where clean-ups are underway so far and met with the companies and United Nations officials in Geneva to review progress. More effort was still required, he added.
Businesses that exploit fossil fuels, gold, diamonds or other resources in Africa should be held accountable if those activities harm local communities, the minister said.
"Wherever there is oil or mining or whatever it is, let them pay for the clean-up but also for the restoration of livelihoods of the people that are being displaced there," he added.

RSG Lauds Refining Firm's Friendly Policies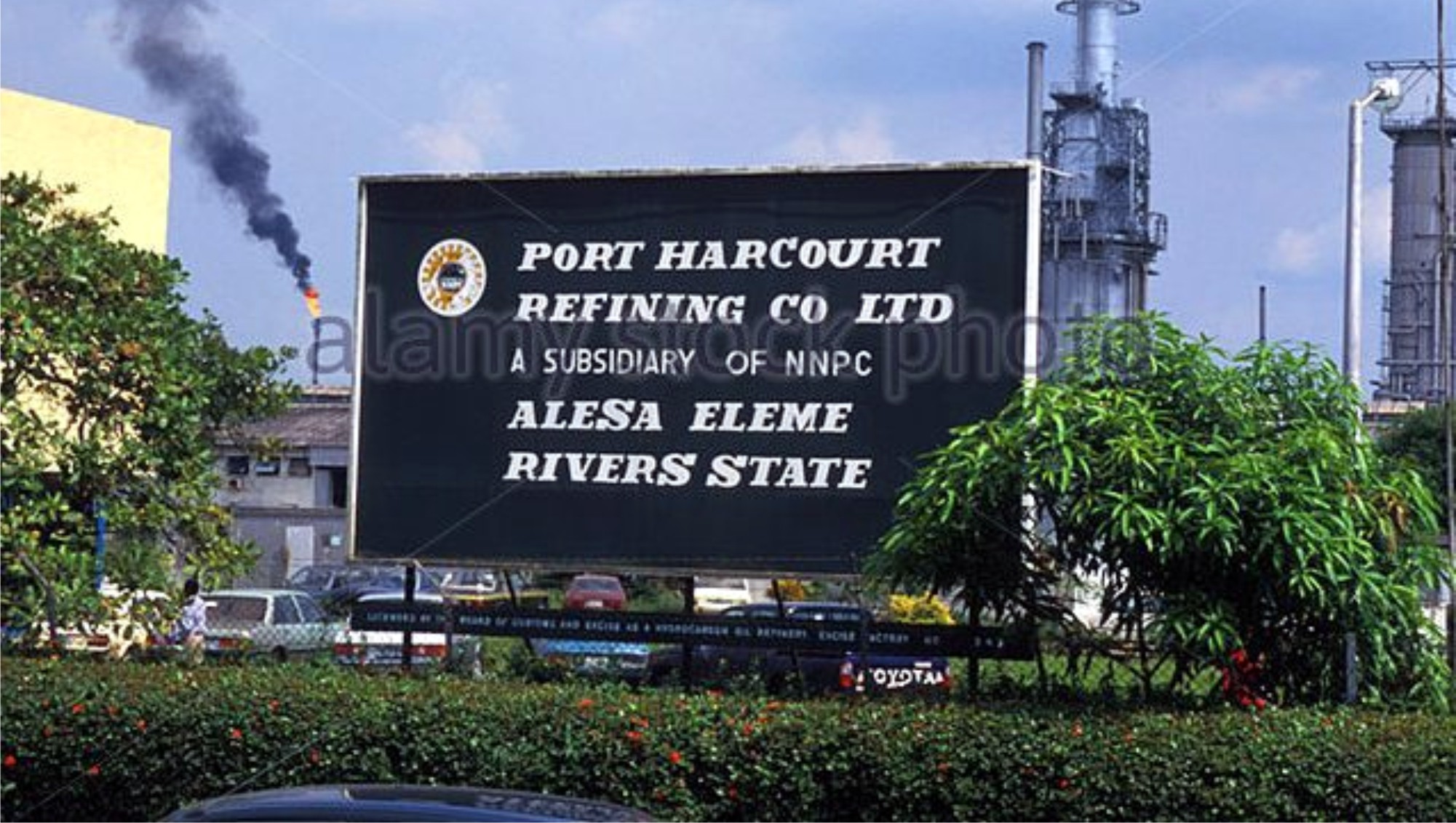 The Rivers State government has commended Niger Delta Refineries Limited, an indigenous petroleum refining company, based in the state, for its friendly policies on environment and community relations.
The State Deputy Governor, Dr Ipalibo Banigo, made the commendation, when she led members of the House of Assembly Committee on Environment and officials of the State Ministry of Environment on a facility visit  to the company.
She said the state government, was aware of the company's positive impact within and outside its area of operation, appreciated its impact on environment and in community relations.
According to her, the state government is interested in modular refineries in order to discourage illegal refineries as well as safeguard the lives of the people of Rivers.
"We want to discourage illegal refineries to save lives and ensure a safe environment.
" We are also interested in knowledge transfer and job creation for our teeming youths," she said.
Earlier, the company's General Manager (Refineries/Projects), Mr Femi Olaniyan, who conducted Banigo's team around the facility, said the company established about 25 years ago was operating on Ogbele Field Oil Mining Lease (OML) 54 in Rivers.
He said the company's vision was to be completely indigenous, adding that it was 95 per cent owned by Nigerians.
According to Olaniyan, the refinery is managed by Nigerians with proven expertise and track record.
"As early as 2006, our company decided to eliminate gas flaring and a gas processing plant was built and commissioned.
"Now, we are the only indigenous company to supply gas to the Nigeria Liquefied Natural Gas (LNG) facility in Bonny Island here in Rivers state.
"We have so far supplied over 50 billion tons of gas to LNG in Bonny. In 2011, we built 1,000 barrels per day production facility.
"We now produce three trucks of diesel per day from our plant here.
"We also produce diesel in commercial quantity with customers drawn from the North East, North West, Abuja, Lagos and so on," he said.
He also told the team that in 2016, the company commenced the expansion of its refinery to an integrated facility to produce up to 11,000 barrels of jet fuel, diesel, marine diesel and heavy fuel oil per day, adding that the expanded facility would commence full operations by May 2020.
Olaniyan further said that the company, which also produced gas for domestic consumption, "has since Jan. 26, 2019 clocked one million man hours with zero lost time injuries."
"Our facility, a subsidiary of Niger Delta Exploration & Production Plc, is privately owned and can convert Naphtha to petrol with 60 per cent of its labour force from the community and has no negative safety issues.
"A considerable number of Nigerians have gained from our deliberate efforts to ensure knowledge transfer,'' Olaniyan said.

Power Supply: AfDB Set To Invest $200m In Nigeria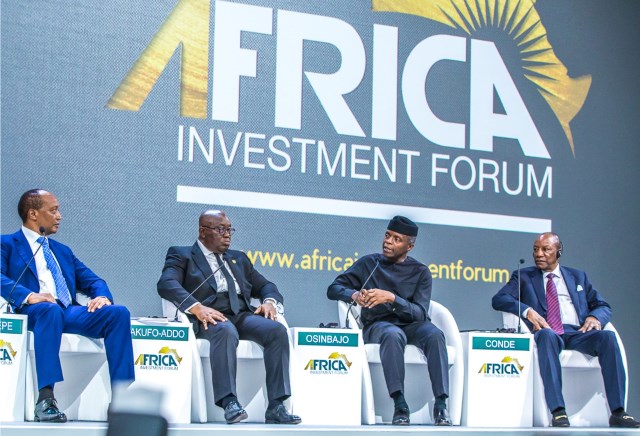 The African Development Bank (AfDB) is to invest 200 million dollars through the Rural Electrification Agency (REA) to boost power supply in Nigeria.
The Acting Vice President, Power, Energy, Climate and Green Growth Complex (AFDB) Mr Wale Shonibare, said this when  he led some management staff of the bank on a visit to  the Minister of State for Power, Mr Goddy Jedy-Agba in Abuja on Monday.
Shonibare, also the Director, Energy and Installation in the bank, said that the AfDB board had approved 200 million dollars for the sector through REA to support the roll out of mini grids.
"The AFDB is very active in the power sector of Nigeria and we are ready to do more, the board has approved 200 million dollars to the sector through the REA.
"We are supporting the programme to roll out mini grids across the country and also to encourage productive use of the grids to upgrade communities
"We are also involved in energising education, a programme under which we are dedicating power systems to eight federal universities,'' he said.
Shonobare said that the bank was also very involved in the transmission sector of the country as it had a 410 million dollars project to support transmission.
According to him, 200 million dollars has already been approved by AfDB board for phase one to improve transmission lines and provision of sub-stations.
"I understand that the agreement was signed last week and we expect the project to progress.
"We are involved in the Jigawa power project, we have approved a grant of one million dollars to support the feasibility study for phase one and the studies are almost completed.
"We are aware of the issues in the sector and we are working with all the players in the sector, the regulators, NBET all along the value chain looking at how we can make the sector efficient,'' he said.
Responding, the Minister of State, Jedy-Agba said that the federal government was willing to do more in partnership with AfDB to provide electricity for Nigerians.
Jedy-Agba said that power was the bedrock of development, adding that if the country could get it right with technology, they could also do same with power.
He said that Nigeria was in the process of increasing its power generation capacity and the sector as it was keying into funds available by the AfDB to enhance further growth in the sector.
"AfDB had been investing in the sector and they planned to invest more by increasing their funding in development of the power sector,'' he said.
He assured the AfDB team that any money given to the power sector would be judiciously utilised and accounted for.

PHED Links Power Outage To TCN's Technical Fault

The Port Harcourt , Electricity Distribution Company, PHED, has disclosed that the power outage being experienced by the residents of Elelenwo,  Old Oyigbo,  Rivers State Television station and its environs,  Onne,  Bori  since Friday, March 6, 2020 was due to a faulty auxiliary transformer belonging to  Transmission Company of Nigeria,  TCN.
The power distribution company, in a press  statement however, stated that  the technical crew from the TCN had already been  mobilised to the station to ensure that the fault was rectified as soon as possible.
The statement added that power  supply will be restored at the affected areas as soon as the fixing of the technical fault was completed.
The statement, solicited  for the patience of its esteemed customers that were affected by the forced outage, while waiting for the restoration.
The company also restated its commitment to quality service delivery to its members.
Meanwhile, some residents of the affected areas have lamented the effects of the outage on their businesses.
A cross section of the residents who spoke with our correspondent, called on PHED and other relevant authorities to fix the  problem and restore power supply in the area.
The residents also called on PHED to live up to its new policies on enhanced service delivery to enhance its business profile and earn the confidence of its teeming customers.
One resident, Comrade Michael Budum, who spoke with The Tide, said power supply had been one of the major challenges in the area.
He said , "I want to use this opportunity to urge PHED to improve on its services to earn the confidence of its  customers, let people get results form their power bills through power delivery services".
By: Taneh Beemene