Addressing The National Questions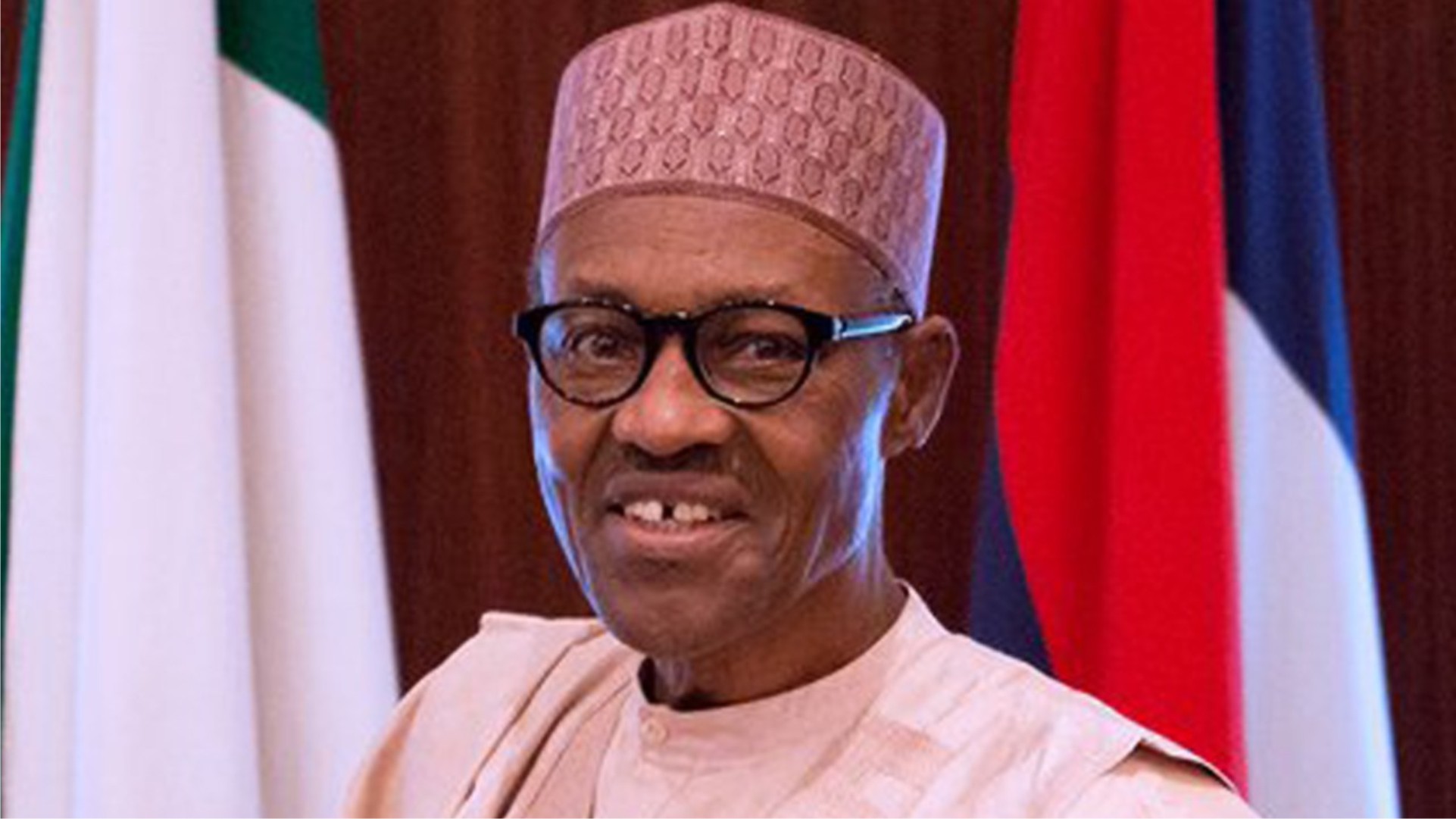 The National Question, as expressed in the past and in the words of Ade Ajayi, is "the perennial debate as to how to order the relations between the different ethnic, linguistic and cultural groupings so that they have the same rights and privileges, access to power and equitable share of national resources". In the past sixty years this central issue has given rise to several other questions, making it needful to talk about the National Questions now.
Marginalisation and fear of ethnic domination cannot be swept away as a non-existent issue in the Nigerian polity, whereby some ethnic groups can be described as vulnerable or "minority" and some others as strong or "domineering". In a situation where rivalries and competitions for the control of a nation's resources exist, and where the chief goal of the ruling groups is the acccumulation of wealth, surely groups that do not have strong political power would have fears of possible marginalization. Therefore, inequity in the access to resources, which political power can facilitate, is a vital issue in the national questions, especially with regards to how such inequity can be resolved.
Eteng Inya (1996) in his book titled Minority Rights Under Nigeria's Federal Structure, stated that: "The Northern dominance is reflected in the control of strategic positions in the public service, the military, virtually every other sector of the state's coercive institutions, supreme military council, judiciary, police, prisons, internal security, customs and immigrations, road safety corps, etc…" Late Chief Obafemi Awolowo had said long ago that "The present structure reinforces indigenous colonialism", with a number of other writers stating that Nigeria operates a very defective system which would face serious danger of survival.
Census controversies have been with us as nation, since 1963, with hints and suggestions of glaring fraud and inflation of figures, all of which have remained unresolved as national questions. In the words of Wole Soyinka: "Regions that have been fraudulently allocated representational figures in legislative chambers on the basis of phantom population or geographical size, even where the actual size of the peopled and cultivated space is inversely proportionate to population- must be trimmed down to their truthful numbers".
With population being a key factor in resources sharing and representation, and with the constitution of the nation being described as " Centralism writ large", it is obvious that there are issues that need to be resolved, rather than swept aside. One of the factors which contributed towards the first military coup in Nigeria, 1966, was the 1963 national census whose figures and controversies added fuel to growing tensions across the country. Other similar projects or exercises meant to ascertain the accurate number of people in Nigeria were also shrouded in controversies. Even the National Identity card issue is still incomplete, with many questions yet unanswered.
Revenue Sharing and Allocation and the criteria or formula for the disbursement of funds to the various tiers of government are issues which raise several questions. A political Bureau set up in 1987 to work out a political blueprint for Nigeria observed in its report that the allocation and sharing of revenue have been among the most contentious and controversial issues in the nation's political history.
In 1980 an Okigbo Presidential Commission did recommend 53 percent for federal government, but later increased to 55 percent. State governments had 30 percent and 10 percent for local governments. Decree No 49 of 1989 established the National Revenue Mobilisation, Allocation and Fiscal Commission, with mandate to mobilize and review public sector revenue disbursement, etc. Fiscal federalism is still unresolved.
It is noteworthy that during the era of military intervention in Nigerian politics, there were scrambles for the creation of states, behind which was the desire to benefit from the proverbial national cake. Revenue allocation to states were based on the following criteria or principles, namely: population, national minimum standard for national integration, social development factors etc. there were emphases on equality of states, land mass and terrain and special funds.
Some state governments were notable to generate enough revenue internally and depended on allocations from the federal government. Only few states were self-supporting financially. Revenue allocation and sharing issues are contentious.
Niger Delta and Mineral Resources Issues
Late Chief Bola Ige (SAN) in a lecture organized by Ibadan Chamber of Commerce and reported in TELL Magazine of April 9, 1999 was quoted as saying: "All Nigerians are thieves, stealing the property of the Niger Delta. Nigerians have stolen the treasure of the Niger Delta people and if care is not taken, we will face the wrath of God, because, it is a sin to continue to plunder the resources of the people".
During the era of military rule, there were clear efforts to repress agitations in the Niger Delta zone which culminated in the "incredible bestiality shown by the Nigerian state in killing Ken Saro-Wiwa".
The Ogoni issue brought to light the National question, with specific reference to the production and distribution of wealth; distribution of liberties and powers. It was obvious that internal and external powers were at play in the efforts of the people of Ogoni to raise the issue of resource control in Nigeria.
Among powerful interest groups that saw to it that the issue of resource control was nipped in the bud were the Nigerian military and multinational oil giants operating in Nigeria. The Committee for the Defence of Human Rights (CDHR) expressed the view that "the rampant manipulation, intimidation and bribing of witnesses by prosecution, hostility of the tribunal to the defence counsels and their applications and the indecent and barbaric assault and brutality directed by police and other security personnel against defence attorneys and relatives of the accused, pointed to a premeditated plot to simply murder Saro-Wiwa and the other eight Ogoni leaders".
Obviously, the Ogoni struggle, the death of Ken Saro-Wiwa and other efforts to raise the issue of resources control and the rights of the Niger Delta people, were deliberately suppressed, the purpose of such suppressions through various clever means, was to intimidate and put fear in the minds of any other groups that may wish to embark on agitation for resource control. The Niger Delta and mineral resources, issues remain questions which the Nigerian nation must address.
True Federalism.
The constitution which the military handed to Nigerians in 1999 is far from being described as a truly federalist one. It is noteworthy that the elections organised by the military as a part of its disengagement from politics took place without the constitution being made public. Expectedly, the military made sure that its interests would not in any way be jeopardised, and that the civilians that would take over from them would be good partners in good business.
Having tasted political power in government for a longtime, the military politicians were sensible enough to make elaborate and tactical provisions for themselves and their future. They are men of wits!
When Nigerians rejected the introduction of a diarchy whereby soldiers and civilians would participate in governance, the out-going military team handed Nigerians a constitution designed by them. Parallel or invisible government, cabal or mafia, etc, are not formed on principles or ideologies but on the basis of profitability.
Let us hear Wole soyinka's opinion of what the military put in place for their self-preservation: "The wages, allowances, perquisites, fringe benefits, travel allowances, living allowances, illness and coffin allowances, servants' allowances, furniture, toilet and air-freshener allowances etc, that the legislators voted for themselves in validation of their roles as torchbearers of democracy constitute, till today, the most insensate apportionment of a nation's resources that we have encountered in this nationfor decades".
Monetisation of politics was the outcome of military disengagement from power, with a strategy of making the National Assembly a formidable power-point to maintain the status-quo. With such obscene allowances for law makers, coupled with the composition and the manner of getting to the senate, it was obvious that politics had been monetized, as an exclusive venture for moneybags only. Thus Nigerian political economy took a new shape..
In other words, what would appear to be democracy was indeed a combination of diarchy and oligarchy, whereby only money-bags would be eligible and god-father phenomenon and patronage became the means of access into politics and resources.
Corruption and other abnormalities that go with money-politics also became part of the political culture inherited from the military. Rather than fascism and brute force which are associated with the military, patriotism became undermined and replaced by a cult-like system of governance. A late former president spelt if out: "If you cannot beat them, join them".
Unstable economy usually results from a corrupt, monetized and cult-like political system which becomes an exclusive club of patrons, money bags and rent collectors. With the masses feeling short-changed, productivity and patriotism would diminish with the attendant result of growing division and apathy in the society. Where the masses wonder if they have a government that cares, everybody would focus on taking his destiny in his own hands. The economy would suffer, crime rate would be high and corruption the order of the day.
Exclusionary politics whereby a section of the nation feels excluded, shortchanged or sidelined in the enjoyment of the dividends of a democratic system, the result would affect morale, productivity and the economy. A government cannot fight corruption, poverty and insecurity successfully without confronting the root causes of these anormalies. In the opinion of the Niger Delta people, a government should show genuine concern for the people, rather than get fixated on oil revenue coming from oil in their land.
Fulanisation and Islamisation issues should not be regarded as trite questions that can be waved away. From time to time many Nigerians have raised the issue of an old statement credited to late Sir Ahmadu Bello, the Sarduana of Sokoto. It goes thus: "The new nation called Nigeria should be an estate from our great-grand father Othoman Dan Fodio. We must ruthlessly prevent a change of power. We must use the minorities of the North as willing tools, and the South as conquered territories and never allow them to have control of their future". What a prophetic injunction!
Is it not possible that a section of this country still holds the idea that they are mere Nigerians than other? If not by utterances, at least by actions, a number of persons had in the past shown evidence of being influenced or guided by the above quoted statement of a Northern leader. The Boko Haram issue is also shrouded in a number of speculations, whereby anyone would wonder what exactly is the ultimate motive or demand of that terrorist machine. Isreligious extremism not being coopted into politics?
If we add the issue of cattle qrazers and the Ruga project, any honest Nigerian would wonder if some authorities are not taking Nigerians for suckers. To mix governance with religion cannot be described as an attribute of a democracy. Growing culture of impunity and mendacity are not attributes of true democracy. There are questions begging for answers.
Dr. Amirize is a retired lecturer at the Rivers State University, Port Harcourt.
By: Bright Amirize

COVID-19: Whither Rivers Public Health Lab?
No doubt, this verse of the Holy Bible is apt and dearly explains the challenges associated with the emergence of Coronavirus also known as COVID-19 the world over.
Since the pandemic emerged from Wuhan, China in December 2019, it has brought the world to its knees with about 19,000 deaths and over 500,000 cases across the world.
Surprisingly, the pandemic has brought down to ground zero even the best of health care systems while Europe is reportedly the current epic centre and not China.
As a result, many nations have announced travel ban to foreigners while others have declared a total lock down, leading to a sudden global economic meltdown.
For instance, it has been reported that Coronavirus is killing one person in every 10 minutes in Iran, death toll in Italy has overtaken China while Argentina, Spain, Canada and the US State of California have all declared a lockdown. Africa has got its fair share of the emerging Coronavirus pandemic.
This is evidenced by the number of African countries that have recorded suspected cases and fatalities as the case may be.
Nigeria, Africa's big brother has been adversely affected with about 50 confirmed cases, one death, while Governor of Bauchi State has been confirmed positive.
With the hind sight of Ebola epidemic in 2014, pundits expressed fear that the next state would be Rivers State.
This is because Rives State remains the hub of oil and gas industry in Nigeria with the presence of two sea ports in Port Harcourt and Onne, an International Airport at Omagwa supported by the Airforce Base as well as a train terminus in the heart of the city of Port Harcourt, is suggestive of influx of people into the state.
It was, therefore, no surprise indeed when it was speculated on the social media that COVID-19 has been reported in Rivers State.
The Rivers State Commissioner for Health, Professor Princewill Chike, on Saturday 14th March immediately addressed the media where he stated categorically that the suspected case of a 43 year old Imo State man was negative.
Professor Chike disclosed that the samples were taken to Lagos State University Teaching Hospital (LUTH) infectious disease centre.
In his words: "The nasal, oropharyngeal and sputum samples were collected for analysis and dispatched to the reference laboratory in LUTH.
He concluded thus: "The result from the test is available and is negative.
Interestingly, the Rivers State Government has constituted a 5-man Inter-Ministerial COVID-19 Awareness Campaign Committee headed by the Commissioner for Information and Communications, Pastor Paulinus Nsirim, for which several engagements have been held with critical stakeholders.
On the order of closure of schools and partial lockdown, an implementation committee has also been constituted.
Rivers State Governor Nyesom Wike, in a broadcast on Friday 20th March, ordered the immediate closure of public and private schools.
In as much as awareness campaign and closure of schools are necessary, COVID-19 offers the nations of the world, including Nigeria and indeed Rivers State in particular, opportunities to review their health care delivery system.
This review requires scientific investigation into manufacturing of vaccines and drugs needed for prevention and cure.
It would be recalled that the founding fathers of the state established a public health laboratory after the civil war as an integral part of the State Ministry of Health.
They foresaw the strategic position of the state to the national economy and created such a sensitive laboratory for disease surveillance.
It was the Rivers State Public Health Laboratory that carried out surveillance for the outbreak of cholera in Emakalakala during Governor Melford Okilo's administration as well as water quality management in parts of the state.
Unfortunately, the government of Dr. Peter Odili with Dr. Emi Membre-Otaji as Commissioner for Health gave the premises to NAFDAC and transferred the laboratory to the Central Medical Store with the promise of building a new one.
Worse still, the inception of the Wike-led administration was greeted with the outbreak of killer illicit gin (Ogogoro) for which the Rivers State House of Assembly invited the State Ministry of Health for an interface.
It was revealed that because the State Public Health Laboratory was in deplorable condition, samples of the killer Ogogoro were taken to NAFDAC for which result of analysis was delayed because NAFDAC itself had a job at hand.
Such sample analysis was required to protect and promote healthy living of the public because they are not carried out by conventional medical laboratories.
It was painful that the illicit Ogogoro samples were taken to NAFDAC not because of lack of laboratory scientists in the state but because of lack of basic equipment at the state public health laboratory.
It is on record that Rivers State, in the past, had competent laboratory scientists that served as Directors of the Public Health Laboratory.
It is worthy of note that late Professor Appolos Nna Bulol, late Jaja Festus Sunday, late Doctor Promise Karibo, Ikpoko Innocent, late Doctor Fiberesima Tonye, and Token Lawson-Jack among others worked there, including the present Director, Ngozi Igbo.
One thing is clear: the present Dean, Faculty of Medical Laboratory Science, Professor Confidence Wachukwu worked with the Public Health Laboratory of Ministry of Health before transferring to the Rivers State University (RSU).
The Rivers State Government must see beyond setting up inter­ministerial committee on COVID-19 and closure of schools to re­equipping the Rivers State Public Health Laboratory as part of effort to control emerging zonotic diseases such as Lassa fever, COVID-19, TB, toxoplasmosis and psittacosis, among others.
Better still, the Rivers State University now has a Teaching Hospital to handle tertiary medical services much more complex than primary health care centres and general hospitals.
Without mincing words, therefore, the Rivers State Government must interface with the Nigeria Centre for Disease Control (NCDC) and World Health Organization (WHO) to purchase relevant calibrated laboratory equipment and embark on hands- on-training.
If Rivers State Ministry of Health sent samples to LUTH, the Rivers State University Teaching Hospital (RUTH) could be equipped to carry out similar test too.
Collaboration, obtaining approvals and training are all that is needed to diagnose and fight emerging diseases.
These equipment include but are not limited to Polymerase Chain – Reaction (PCR), High Performance Liquid Chromatography, Spectrophotometer and Compound Microscope particularly the brands designed for specific purposes.
For instance, Polymerase Chain Reaction (PCR) according to experts is required to identify causative organism to their specie level, Ribo Nucleic acid in virus as well as amplify specific gene and acid detection and sequencing.
As organisms continue to mutate, humans must be determined to control emerging diseases.
It is also pertinent to revive agriculture and veterinary laboratory that hitherto existed at the present day office of the PDP State Secretariat on Aba Road, Port Harcourt.
The time to act is now.
Sika is of Radio Rivers FM, Port Harcourt.

Amotekun: Good Thinking, Bad Product?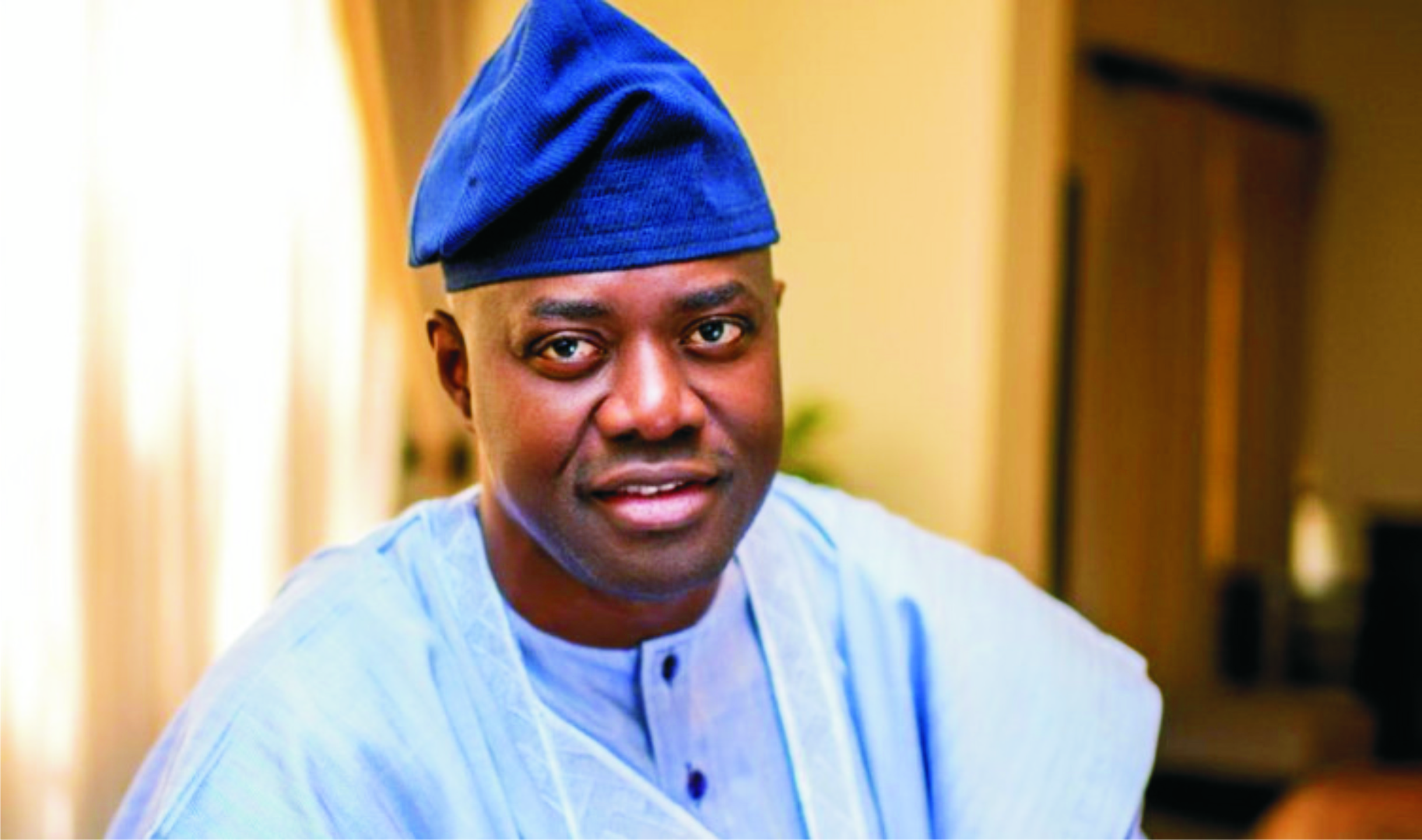 After decades of general insecurity and apparent helplessness on the part of the Nigeria Police and other security organizations, different sections of the world's most populous Black nation now seem to have lost faith in the ability of the regular security forces to restore peace and order in the land.
Recent attempts to rejig Nigeria's security apparatchik have failed principally because President Muhammadu Buhari and his All Progressives Congress (APC) government are still playing deaf to all the calls for an immediate replacement of the nation's service chiefs.
While the government prevaricated, Boko Haram, ISWAP, cattle rustlers, Fulani herdsmen, armed bandits, kidnappers, rapists, cultists and other criminal gangs became more daring in their various onslaughts against the rest of society.
The resultant resort to self-help has since found expression in the formation of neighbourhood vigilantes, state security outfits and now, regional police.
The Western Nigeria Security Network (WNSN) codenamed Operation Amotekun is about the first of any such successful attempts at registering a regional security outfit in Nigeria.
So far, Amotekun appears like a well conceived antidote to the current spate of insecurity in the country and is fast becoming the prototype for all other geo-political zones except perhaps the core North which insists that the proposed South West brand of regional policing is targeted at migrant Fulani cattle herders.
On its part, the Federal Government had, ab initio, opposed the formation of Amotekun as an independent regional security apparatus. Speaking through the Attorney General of the Federation and Minister of Justice, Abubakar Malami (SAN), the government cited Article 45, Schedule 2 of the 1999 Constitution (as amended) as having placed the nation's policing on the exclusive list. Malami, however, said that the government would allow state and regional participants on the basis of a newly proposed community policing architecture.
Under the new arrangement, as was later explained by the Inspector General of Police (IGP), Mohammed Adamu, the Federal Government will recruit about 40,000 Nigerians as Special Constables drawn from their immediate communities of residence, regardless of whether they are indigenes of such communities or not. They will be trained, attired in the usual police uniform and function in the same way as the regular police; except that their duties will be mainly to gather intelligence reports for which they will be paid a monthly allowance.
Going by this concept, therefore, Amotekun and such other future regional outfits are expected to fall into the community policing system only to the extent of sharing intelligence, arresting and handing over any crime suspects to the nearest police station for further investigation and possible prosecution.
Again, another equally aggrieved group and Mallami's co-travellers, the Miyetti Allah Cattle Breeders Association of Nigeria (MACBAN), hardly helped matters when it threatened that the North will deny the South West zone a shot at the Presidency in 2023 should its governors still proceed with the establishment of Amotekun.
But the South West governors, who reportedly conceived the idea of Amotekun in Ibadan, the Oyo State capital, in June 2019 at a meeting of the Development Agenda for Western Nigeria (DAWN) commission, would have none of that.
Their meeting with Malami, a few days after launching Amotekun on January 9, 2020, did not appear to have ceded anything to the Federal Government or Miyetti Allah. And this was quite evident from Malami's posture during a presss conference after the meeting. The AGF's countenance was, to say the least, a study in icy self-possession as he stood among the obviously gloating Yoruba governors. In short, he looked like one who had just met his match in the Ondo State Governor, Rotimi Akeredolu, another SAN and chairman of South West Governors' Forum.
Besides the South West geo-political zone, only the North West is said to have raised its own regional security force, codenamed Operation Sege Ka Fasa.
Before these inter-state security co-operations, internal security had degenerated to the level of states helping themselves by forming their own vigilante corps For example, in Lagos State there is the Lagos Neighbourhood Safety Corps (LNSC), Borno has the Civilian Joint Task Force, there is the Hisbah Corps (Sharia Police) in Kano, Operation Rainbow in Plateau while Enugu floated the Forest Guards.
Here in Rivers State, the Governor Nyesom Wike administration, in 2018, established the Rivers State Neighbourhood Safety Corps Agency (aka Neighbourhood Watch) with about 3,000 vibrant youths recruited and already being trained by the Nigeria Police at Nonwa in Tai Local Government Area when the Federal Government suddenly clamped down on the initiative, accusing the state of providing training beyond what is usually allowed for such paramilitary engagements. But those who saw beyond their noses simply sympathized with an obviously paranoid Federal Government, especially in the face of the approaching general elections in 2019.
However, the Pan-Niger Delta Forum (PANDEF) has joined other regional socio-cultural organizations across Nigeria to urge their governors in the South South geo-political zone to quickly establish a regional security outfit in the shape of Amotekun.
PANDEF, an umbrella body of traditional rulers, elder statesmen and other stakeholders in the Niger Delta was reported to have made the call at an expanded National Executive Committee (NEC) meeting recently.
There is, however, this fear that PANDEF's request may not be quick in coming, especially considering the latest pronouncement on the matter by the Delta State Governor and Chairman of South South Governors' Forum, Senator Ifeanyi Okowa, that the governors would rather key into the nation's approved community policing template.
Commenting on the South South scenario, a Port Harcourt-based security operative who only wished to be identified as Ehiogie from Edo State said much as he liked the bold statement being made by the Yoruba governors with the launch of Amotekun, it is still early to see how applicable the idea will be to other zones; more so now that it is yet to have the necessary legal framework for its implementation.
Ibiso Elvis-Amgbare is a private school teacher also resident in Port Harcourt. According to her, "What the Yorubas are doing with Amotekun is enough to tell President Buhari that he has never been sincere in tackling Boko Haram and Fulani herdsmen attacks against ordinary citizens of this country and can no longer be trusted to do so, going forward.
"I hope that Amotekun succeeds and for our governors in the South South to adopt same in order to stave off any dislodged miscreants who may be tempted to relocate from such zones to this area," she prayed.
Pan-Igbo organisation, Ohaneze Ndigbo, Middle Belt Forum and a number of other ethnic-based groups have tried to close ranks with their region's governors, especially since the advent of Amotekun. The only sticking point is that whereas most of these groups have urged for speedy assemblage of their own equivalent of the Yoruba police outfit, apparently in response to the fast deteriorating security situation in their respective domains, their governors seem to be tactfully delaying the process while awaiting the eventual outcome of Amotekun.
Thus far, Amotekun's formation can be said to have been popular, consistent, fearless and quite methodical. Nearly all prominent Pan-Yoruba groups have lent their support to the agency and its promoters. From Afenifere, whose chieftain and former Secretary to the Federal Government, Chief Olu Falae, was once abducted by suspected herdsmen, to Odu'a Peoples Congress (OPC), Yoruba World Congress (YWC) and Yoruba Council of Elders (YCE), there has been serious condemnation of the Federal Government's attempt to subjugate the WSNS by appointing its representatives into the governing council of the regional agency.
What's more, the initial equipment outlay by the South West governors for Amotekun's take-off is as intimidating as it is impressive. According to reports, each of the six governors was billed to contribute 20 security patrol vehicles and 100 motorcycles; but Oyo State Governor, Seyi Makinde, opted to donate 33 vans, making it a total of 133 operational vans and 600 motorcycles.
Also, even if Amotekun will be run by a governing board, there is no losing sight of the fact that the South West already has a generalissimo in the person of the former OPC warlord and now, Aare Ona Kakanfo of Yorubaland, Chief Ganiyu Adams. His influence will surely rub off on the regional outfit.
Reports also have it that the outfit has already recruited 1320 operatives from Lagos, Ekiti and Osun states armed with Dane guns like local hunters. Question is: What can these locally made firearms accomplish against the AK-47 wielded by the Fulani herdsman, kidnapper or armed robber? Or, better still, should such encounter result in the deployment of unorthodox combat methods, can the Amotekun cops boast of superior charms and amulets against their mostly itinerant adversaries?
Amotekun is good, no doubt. And its promoters have also demonstrated their individual and collective abilities to think outside the box when it mattered most. But what happens after now? How well will the likes of Amotekun be managed elsewhere such that will not lead Nigeria into deeper crisis than they intend to avert? Only time will tell.
By: Ibelema Jumbo

Security Agents, Demoralising Nigerian Youths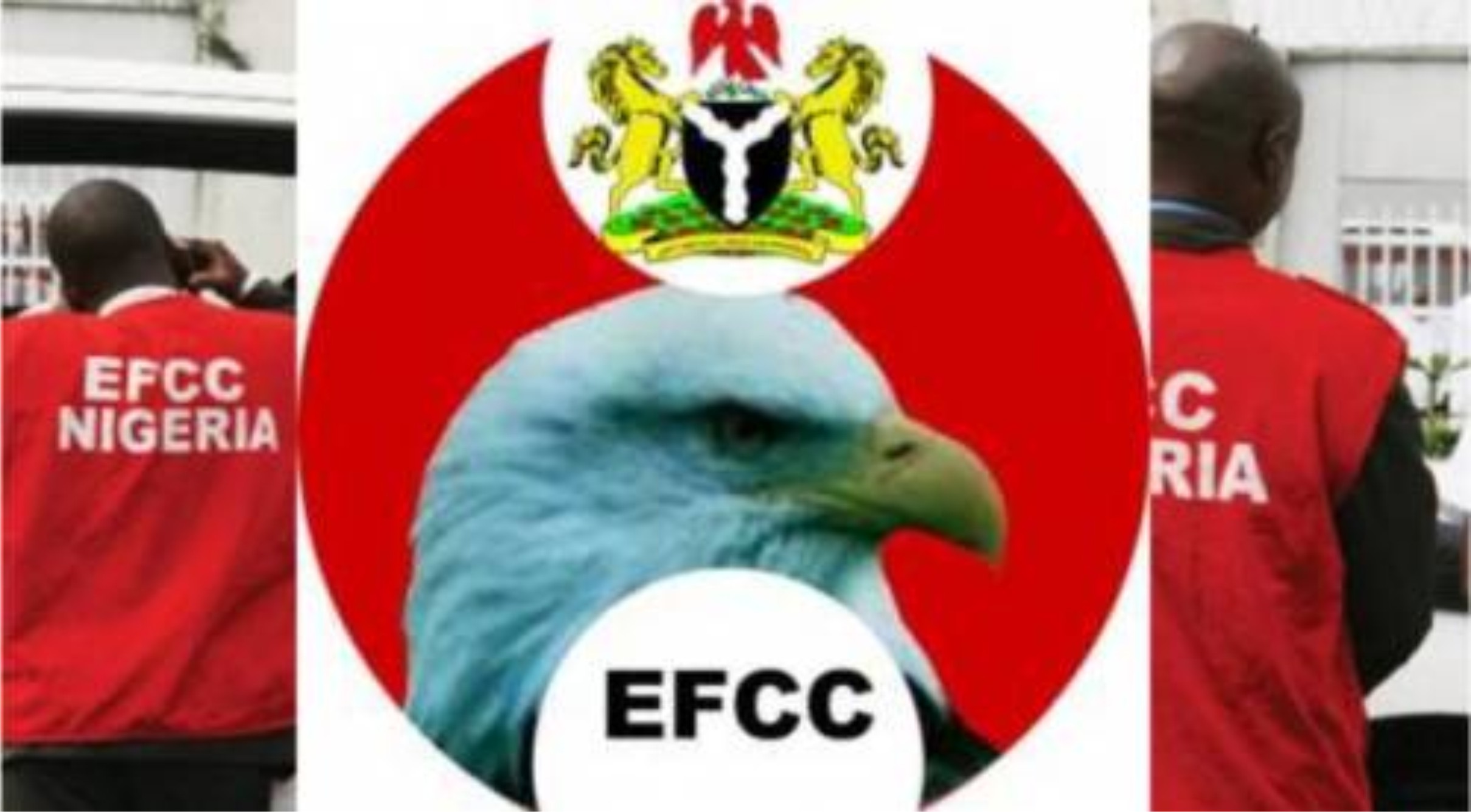 It has become a daily routine for security agents to harass Nigerians, particularly the youths, under the guise of law enforcement. Nigerian youths are intimidated, extorted, arrested illegally, arbitrarily detained and even killed extra-judicially.
This unfortunate development has been perpetrated by the regular security agents like the police and perhaps the military for a long time. But of recent, it seems the Economic and Financial Crimes Commission (EFCC) and some other paramilitary organisations have entered the fray.
In Ibadan, Oyo State, EFCC operatives, using crude force, sacked the patrons of a nightclub in a bravado style. This action caused so much concern that there would almost have been reprisals from the public. Law enforcement is a given globally, but the manner security agents in this country go about it leaves much to be desired.
In the case of Club 360, the aforementioned nightclub, EFCC officials invaded the building at midnight and ransacked it thoroughly, subjecting those present, especially youths, to a crude and humiliating treatment. Vehicles, phones and laptops were confiscated. In all, about 89 persons were arrested.
By every given standard, this seems an unusual way to enforce the law. It is harassment. Granted there could be some suspected fraudsters at the location, but what about the innocent among them? Should they have been manhandled and treated badly as well? In civilised climes, law enforcement is intelligence-driven and, therefore, excludes all forms of over-drive by security agents.
Although the EFCC has the responsibility to check and prevent financial crimes, their dramatic incursion into nightclubs and entertainment homes on the allegation of harbouring internet fraudsters may amount to using a gun to kill a mosquito. The outcome is usually unintended, one of which is to discourage investments and businesses.
When people lack trust in their security apparatuses, they tend to recoil from society in apparent disgust and blend with their social class, tribe or religion and do businesses in ways that benefit only them and their families, not society or the nation. This is dangerous because of its negative economic implications.
Harassment of innocent and young Nigerians by security agents, notably in the services sector, will certainly harm the economy if not checked. First, the nation's economy is a weak and struggling one which is being diversified from the hitherto oil monopoly we have always had.
Since Nigerians, especially at services centres, have become vulnerable to attacks, unwarranted arrests and detention, they will customarily be wary of patronising services-based businesses like restaurants, nightclubs, entertainment enterprises, among others.
In the United Kingdom (UK), for instance, statistics revealed that out of the four areas of the economy (services, manufacturing, construction, and tourism), services alone contributed about $2.65 trillion which amounted to over 80 per cent GDP in 2016. These services included retail, food and beverage, and entertainment. That is how significant the services sector of a nation's economy could be if properly harnessed.
But in Nigeria, rather than encourage services providers, security agents, under the pretext of law enforcement, often invade and humiliate them, most times unjustifiably. What foresight or tangible benefits are there to be derived from such precipitate action?
Similarly, EFCC officers stormed a nightclub in Osogbo, Osun State, in October 2019. At the end of their operation, they arrested suspected 94 Yahoo Yahoo boys on an allegation that they had turned the place into a den of internet fraudsters. The EFCC had also carried out mass arrests of youths in similar operations in Enugu, Uyo, Aba and Lagos. Sadly, such clubs are usually unable to recover from these invasions.
In a popular case, the EFCC arrested a musician, Naira Marley (real name Afeez Fashola), allegedly for singing songs that glorified internet fraud. Is that not baffling? By their legal roles, the Nigerian Communications Commission and the Nigerian Copyright Council, as regulators, are in charge of this field, yet the EFCC intruded by taking over their functions.
The many untoward activities of the anti-graft agency are responsible for the crude state of the organisation. Twenty years into the Fourth Republic, they are yet to imbibe the basics of law enforcement in a democratic setting. Isn't that too long a time to adjust to the present reality as against the brutal days of military dictatorship?
Besides the EFCC, the youth have other security agencies to contend with. Those among them who drive expensive cars, use iPhones, laptops and technological gadgets are repeatedly hounded by the police and the military. At a time in 2017, the molestation was so much that some young Nigerians founded the hashtag, #EndSARS.
The #EndSARS demotic movement was incensed by the human rights abuses such as arrests, extortion and detention of the youth by the police. As a result, the police high command in Abuja promised to rehabilitate the Special Anti-Robbery Squad (SARS). Whether that was done or not is yet to be seen.
While that was going on, the police renewed their abuses when a policeman killed Kolade Johnson at a TV viewing centre in Lagos last April in his desperation to arrest young men and women wearing dreadlocks and "sagging" trousers. For wearing tattoos, the military descended on some youths in Aba last year, arresting and torturing them.
Just in December last year, some police officers attached to the Eagle Crack Unit in the Rivers State Command allegedly tortured a motor mechanic, Ikwunado Chima, to death on allegations of being a secret cult member and a robber. At random, officers stop vehicles and arrest young people for flimsy reasons, apparently with the intent to extort money from them.
It is wrong to assume that every young person is a criminal and therefore deserves to be treated as such. Law enforcement agents, especially the police, variously rob young Nigerians by compelling them at gunpoint to transfer monies into their accounts electronically. Girls are not exempted as sometimes they are indecently assaulted by security agents.
Is it a crime to be a youth in Nigeria? Nigerian youths already have enough in their kitty. Unlike other climes where young people are entitled to many benefits, in Nigeria, they are deprived of every good thing. No jobs, no quality health care, no good education, and above all, no future. Indeed, youths in this country are in the most precarious state.
Therefore, security agents shouldn't add to their misery. Their rights should not be violated on account of where they go to have relaxation or fun and what they put on. If they violate the law, they have to be accosted with civility, not in a gangsterish manner.
By: Arnold Alalibo