Yuletide: Ogun FRSC Deploys 1,700 Personnel For Special Patrol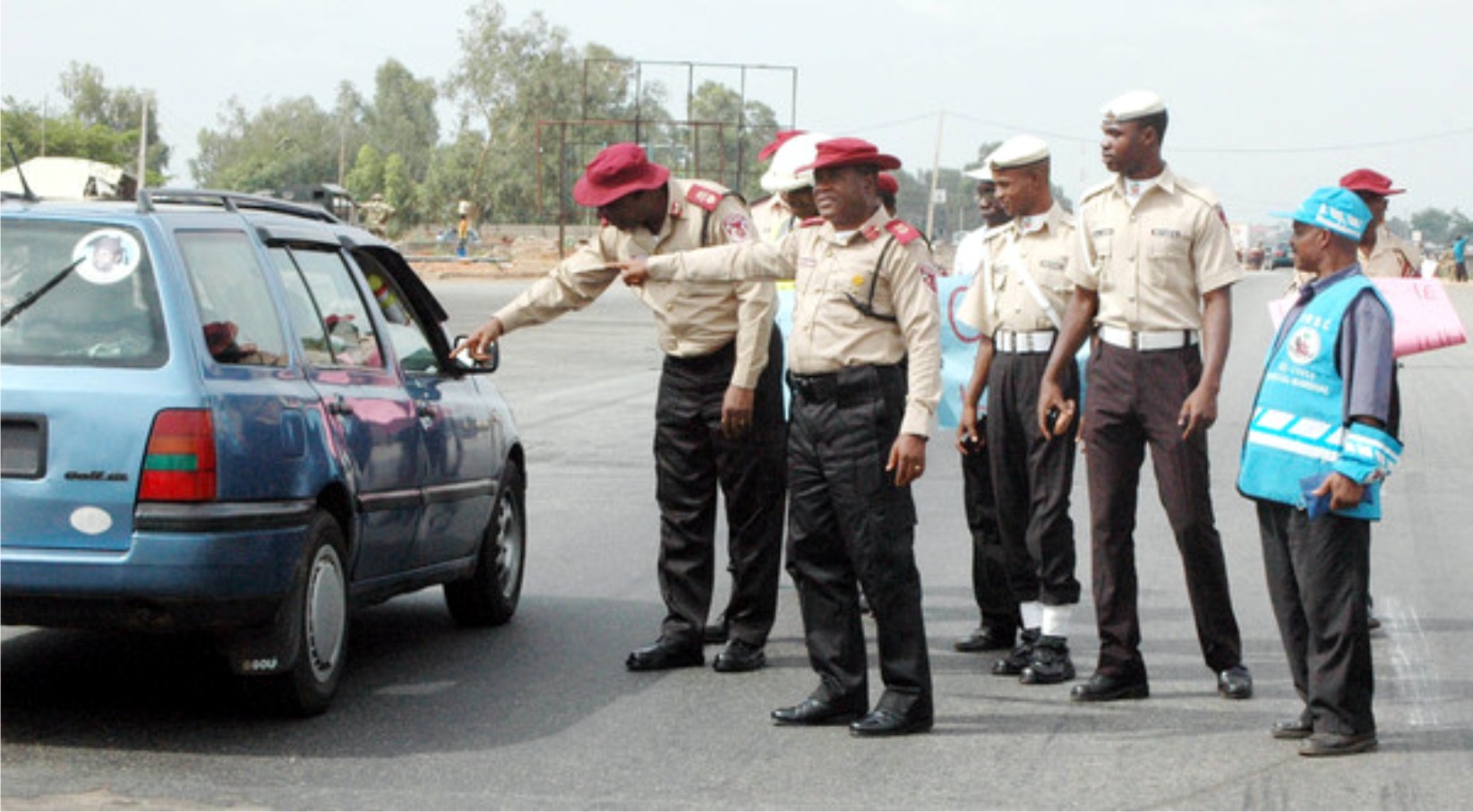 The Ogun Command of Federal Road Safety Corps (FRSC) says it has deployed 1700 personnel comprising special and regular marshals for its special patrol during Yuletide period.
The state Sector Commander of FRSC, Mr Clement Oladele, made this known in an interview with The Tide in Ota, Ogun last Monday.
Oladele said that the special patrol would hold across the state from December19 to January 20 to stem road crashes.
According to him, the exercise will focus on speeding; dangerous driving; wrongful overtaking; lane indiscipline and use of cell phone while driving.
Oladele listed others as: Seat belt violation; overloading violation; Tyre violation (expired/ substandard).
He said they include speed limiting violation; unlatched vehicles violation; child restraint violation; passengers manifest violation by commercial vehicles and use of drugs and intoxicating alcoholic beverages while driving.
The sector commander said the presence of its personnel would be felt on Lagos-Ibadan Expressway; Sagamu-Benin Road; Lagos-Abeokuta Road; Abeokuta-Ijebu-Ode and Sango-Ota-Idiroko International Corridor to ensure free flow of traffic for travellers.
Oladele also said that the traffic rest areas had been established at Mowe; Sagamu; Ogere; Ogunmakin; Ijebu-Ode; Itori; Ota and Abeokuta, where tired travellers could briefly rest before continuing their journeys.
"The FRSC will implement a robust patrol exercise by deploying 32 patrol vehicles; five patrol motor bikes; a life support ambulance and a heavy duty tow truck to ensure safety of lives and property.
"We are also embarking on 24 hours patrol surveillance and night rescue teams on all corridors in Ogun and its environs to check excesses of motorists and prevent avoidable crashes during yuletide," he said.
The FRSC boss advised motorists travelling during this period to be extra careful and ensure their journey were properly planned, with their vehicles routinely serviced.
He also advised them to pay special attention to the construction areas where overtaking was prohibited and maximum speed was pegged at 50 kilometres per hour, especially at the construction zones where traffic was diverted.
Oladele also cautioned the motorists against wrongful overtaking and driving against traffic, saying that anyone caught flouting traffic rules and regulations would be several penalised.
Immigration Steps Up Anti-Touting Vigilance
The Nigeria Immigration Service (NIS), Passports Command, Ikoyi, has increased its surveillance  on touting in a bid to check extortion within its jurisdiction.
Speaking in an exclusive chat with The Tide in Lagos, last Friday, the Immigration Comptroller, Passports Office, Ikoyi, Lagos, Deputy Comptroller Liman A.I , said the negative impact of touting on the nation's economy would not be allowed to continue under his watch.
He said ,"we are applying persuasion, dialogue and seeking the support of all well meaning stakeholders in this area to spread the anti-touting message and dissuade people from unlawful acts. However, we could apply coercive power as the need arises.
"With the selfless leadership shown by the Comptroller General, Alhaji Mohammed Babandede, we at the PCO, Ikoyi, Lagos, have decided to re-dedicate ourselves to duty and complement the efforts of the CGIS. 
"We are prepared more than ever to wage the anti-miscreants war relentlessly.
Liman assured the general public of friendly environment for legitimate transaction in an effort to strengthen the national economy, warning deviants to shun touting and other related vices.
According to him, "the command has keyed into the various strategies including the use of ICT in gathering of intelligence, among others.
"The service believes that the fight against miscreants within its corridor cannot be undertaken by the service alone, hence our call on Nigerians to partner with us in ensuring that the passport seekers do not patronise touts to defraud them. Our resolve is unshaken and our commitment is total". 
On her part, the Public Relations Officer of the command, a Deputy Superintendent of Immigration (DSI), Mrs Adetoun Shiyindemi, commended the Deputy Comptroller Liman, for his selfless service, pointing out that he has really given the officers and men of the command a sense of belonging. 
"Since the Comptroller came in, it has been a servant-leader relationship here at Ikoyi PCO and we are all motivated to put in our best with what the CGIS has given us, you will see a new immigration service", she assured.
By: NkpemenyieMcdominic, Lagos
Union Urges NIMASA, RSG To Dredge PH/Bonny Jetty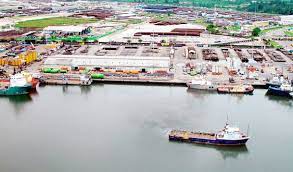 The Bonny Maritime Transport Association (BMTA) has called on the Nigerian Maritime Administration and Safety Agency (NIMASA) and the Rivers State Government to dredge the Port Harcourt/Bonny Jetty to enhance marine operations.
The union said the low shore of the river hampers its operations and grounds boats.
The Marine Safety Officer, BMTA, Comrade Kings Don, who made the call, said the low shore of the jetty was not helpful to marine operations.
According to him, drivers and passengers find it difficult to ply the route whenever the tide is low, thus wasting man hours.
"Sometimes, we push the boat to a level it would afloat due to low tide suffered in the jetty. We are appealing to NIMASA and the state government to assist and dredge the jetty for more efficiency", he pleaded. 
Don described the Port Harcourt/Bonny Jetty as the gateway to Bonny Island and other riverine communities, and called on NIMASA and the state government to intervene and make the marine sector viable in the area. 
He said that the prompt dredging of the jetty would enhance water transportation in the state and improve its revenue generation.
He, however, commended the security agents, especially the Nigerian Navy and the marine police, for rescuing the waterways and creeks from all forms of criminality.
Comrade Don appealed to the security agents to engage in 24-hour patrol of the routes and other channels to save lives and property.
By: Chinedu Wosu
Boat Mishaps: Ship Owner Blames Absence Of Safety Regulations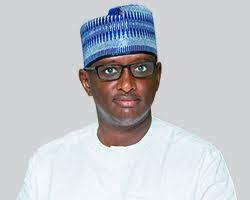 A renowned ship owner in the country, Alhaji Aminu Umar, has decried lack of standardisation and enforcement of safety measures on the nation's inland waterways by the National Inland Waterways Authority (NIWA).
He also blamed lack of will to enforce regulations, safety, standard and regulations on overloading, night voyage, rickety and old craft as causes of mishap on the inland waterways.
Alhaji Umar, who is a former president, Nigerian Shipowners Association (NISA), said in Minna, Niger State, recently that enforcement of safety and standard on the nation's inland waterways was weak.
Reacting to incessant boat mishaps in the country, Umar said, "there is no standard applied on movement of people, as all kinds of boat are being used. It is important that we standardise, because lack of safety and standard will increase accident.
"I think, the task of NIWA is to standardise conditions and procedures on the nation's waterways".
He also called for the regulation of movement of badges and passenger boats across the port environment.
"It's a huge risk allowing badges moving containers around the port area side by side with boats carrying passengers.
"Moving people and containers at the same time is a huge risk, and a safety concern.
"NIWA and the Nigerian Maritime Administration and Safety Agency (NIMASA) and the Nigerian Ports Authority (NPA) should see to this and tackle the menace", he said.