Omo-Agege Initiates Electoral Act 2010 Amendment Bill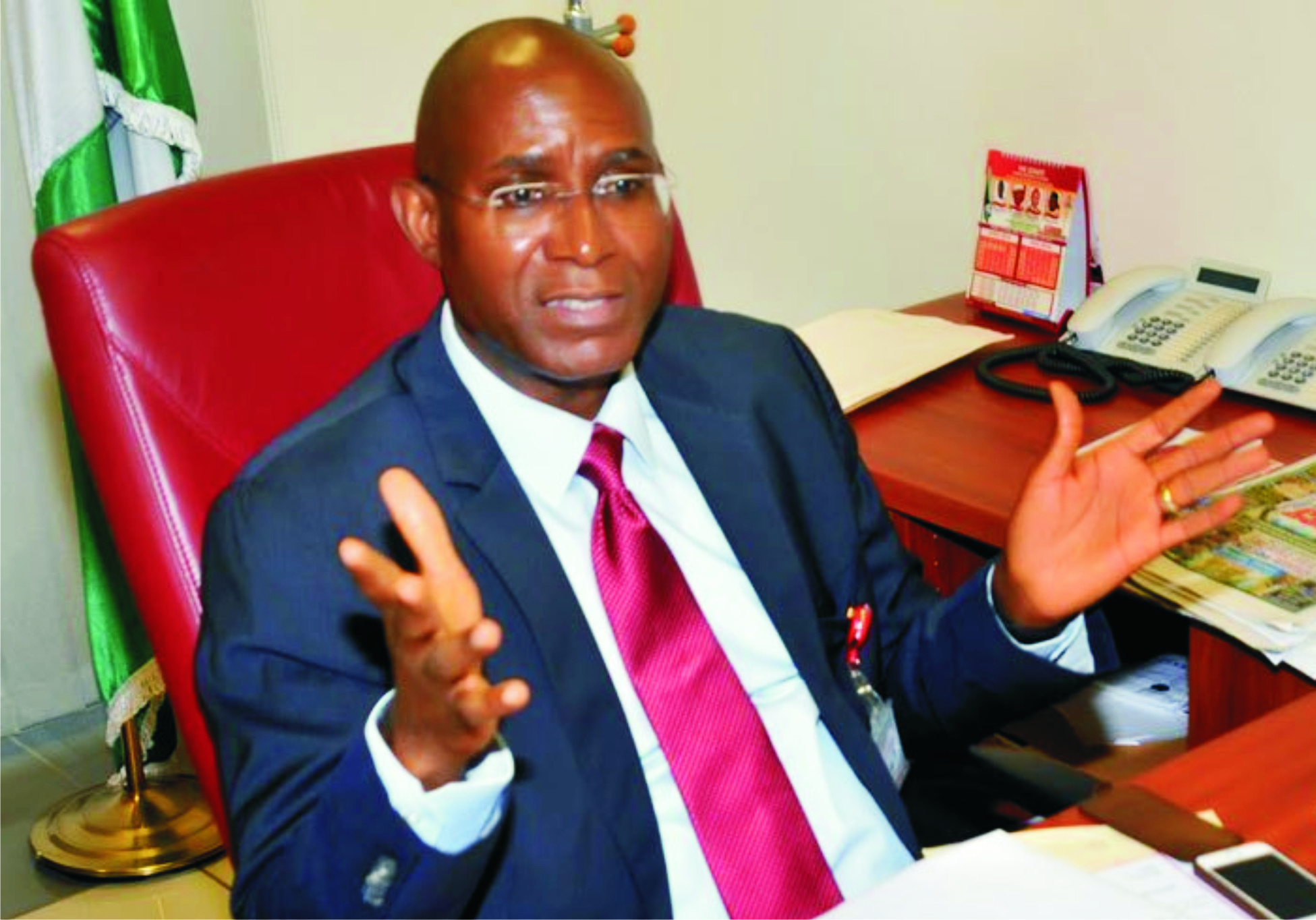 Deputy Senate President, Ovie Omo-Agege on Monday said, he had introduced a bill for comprehensive amendment of the Electoral Act No. 6 of 2010.
Omo-Agege said this at the Nigeria Civil Society Situation Room Stakeholders Forum on Elections, organised by the coalition of more than 70 civil societies in Abuja.
He said the bill, co-sponsored by Sen. Abubakar Kyari of Borno North Senatorial District, was now making its way to public hearing, having scaled Second Reading with overwhelming bipartisan support in the Senate.
"It is a decisive response to a plethora of our Supreme Court's decision inviting the National Assembly to make sensible amendments to the Electoral Act.
"And I believe it is responsible for us to take the apex court's constructive guidance on issues that fundamentally affect our democracy.
"This apart, Section 153 of the Electoral Act, 2010, as amended, specifically and expressly empowers INEC to "issue regulations, guidelines, or manuals for the purpose of giving effects to the provisions of this Act and for its administration thereof.
"The pervasive non-compliance with the Guidelines, Regulations and Manuals, would carry clear consequences for people who think violating electoral due process is a rewarding exercise.
"The proposed Bill to amend the Electoral Act would focus on resolving issues surrounding INEC's introduction of modern technologies into the electoral process, particularly accreditation of voters.''
Omo-Agege said that the bill would also mandate INEC to publish the Voters' Register for public scrutiny at every Registration Area and on its website, at least seven days before a general election.
According to him, it also mandates INEC to suspend an election in order to allow a political party that loses its candidate before or during an election to conduct a fresh primary to elect a replacement.
He said the bill would grant agents of political parties the right to inspect original electoral materials before the commencement of election, define over-voting to include situations where "total votes cast also exceed total number of accredited voters''.
According to the lawmaker, it also provides greater clarity and transparency in the process of reaching the final announcement of election results, starting with sorting of ballots, counting of votes among others.
Omo-Agege said the bill would mandate INEC to record and keep relevant detailed information of results sheets, ballot papers and other sensitive electoral materials used in an election, with clear consequences for violation.
He said the bill also provided sanctions for giving false information on registration of a political party, and that failure by INEC and others to comply with any provision of the Act carried clear and adequate sanctions.
INEC Chairman, Prof. Mahmood Yakubu, who was represented by Mr Festus Okoye, Chairman Information and Voter Education, said the Commission was committed to electoral reforms that would strengthen the power and value of the vote.
Yakubu said the Commission would work assiduously with critical stakeholders in the electoral process in providing clarity, removing ambiguities, plugging existing lacuna in laws and constitutionally implementing those aspects of the law that guaranteed the credibility of elections.
"The Commission will definitely send its proposals to the National Assembly to clearly state aspects of the existing Law it supports, aspects that need further retooling, and new proposals that will strengthen the electoral process and the regulatory functions of the Commission.''
Mr Abubakar Malami, Attorney General of the Federation and Minister of Justice, said the President Muhammadu Buhari-led administration was committed to tackling electoral fraud and violence through the establishment of an Electoral Offences Commission.
Malami who was represented by Ms Juliet Ibekaku, Senior Special Assistant to the President on Ethics and Justice, said the government was already working with the 9th National Assembly with a view to ensuring an early passage of amendments to the Electoral Act and the Election Offences Commission Bill into law.
Earlier, Mr Clement Nwankwo, Convener, Nigeria Civil Society Situation Room, said the objective of the event was to discuss the current state of the electoral environment in the country.
Nwankwo said it also aimed to make recommendations and suggestions that would improve the political and electoral process in Nigeria.
"We believe INEC has the responsibility to be a key driver of the much needed change in the electoral sector,'' he added.

Rivers PDP Extols Wike's Leadership Qualities
Chairman of the Peoples Democratic Party, PDP, in Rivers State, Ambassador Desmond Akawor, has described Governor Nyesom Ezenwo Wike as the Joshua of our time who, against all odds, stood up to liberate the people of the state from the forces of darkness and oppression.
Ambassador Akawor stated this on Monday when he received the leadership of Grassroots Development Initiative, GDI, who paid him a solidarity visit at the PDP Secretariat, Port Harcourt.
Ambassador Akawor emphasised that the governor has exhibited enough sagacity  and courage by  bringing  the state out of the pit which his predecessor plunged it, stressing that GDI should be grateful that the governor they worked so hard to install was performing wonderfully well to the admiration of all in the state.
"Most of you who are leaders of GDI joined him when nobody gave him the chance that he was going to succeed", Akawor said, noting that the party was happy with any GDI member who occupied any position in the administration because he worked hard for it. Ambassador Akawor, who disclosed that local government election would take place next year, said the party would campaign during the election as if it is a national election.
He also warned members of GDI not to associate with any member of the party found to be nursing gubernatorial ambition, saying that at the right time, the party would decide on the direction to go.
"very soon the game will start, various candidates will come up, my appeal to you is that do not get yourself distracted, Rivers state is a peculiar family" he noted, and urged the group to continue to pray for the Governor to actualise his laudable plans for the state.
The state PDP Chairman also told the GDI members not to allow moles infiltrate their fold and cause division among them, urging them to remain vigilant, united and focused.
Ambassador Akawor, who disclosed that all the actions of the Governor were geared towards protecting the interest of the people of the state irrespective of party affiliation, recalled how he  (Governor Wike) saved Barr Joy Nunieh, who is not a member of the PDP from being kidnapped by security forces.

Ex-Agitator Wants Obaseki To Run People-Oriented Govt
A peace ambassador and leader of Amnesty Phase II in Delta State, Mr Kingsley Muturuhas described Governor Godwin Obaseki's victory as the final blow to godfatherism in Nigerian Politics.
He, however, called on the governor to carry everyone along and ensure that his administration ran a purposeful and people-oriented government.
Muturu said this in a congratulatory message to Gov. Obaseki following his victory at the just concluded Edo governorship election.
He noted that Obaseki's victory in the election was an indication that no godfather could succeed whenever the people were determined to take their fate in their hands.
According to him, the era of godfatherism in politics was finally coming to an end as people can effectively protect their votes in spite of all odds.
"I congratulate the governor of Edo who is now the governor-elect on his hard fought and well deserved victory.
"The people of Edo have spoken with one voice and that should be respected.

Group Knocks Obasanjo Over Comments On State Of Nigeria
A group of elders in the country, The Patriotic Elders Council, PEC, has faulted ex-President Olusegun Obasanjo over his recent statement that Nigeria has failed and is badly divided.
PEC said Obasanjo should bury his head in shame because he laid the foundation of the problems currently facing the country and therefore, has no moral right to make such comments.
Obasanjo had during a recent consultative dialogue attended by various socio-cultural groups including Afenifere, Middle Belt Forum, Northern Elders Forum, Ohanaeze Ndi Igbo and Pan Niger Delta Forum, said something must be done to avert the looming disaster.
He said, "I do appreciate that you all feel sad and embarrassed as most of us feel at Nigerians with the situation we find ourselves in. Today, Nigeria is fast drifting to a failed and badly divided state; economically our country is becoming a basket case and the poverty capital of the world, and socially, we are firming up as an unwholesome and insecure country."
Reacting, however, to Obasanjo's assertion, the Patriotic Elders Council (PEC) said his comment was least expected of a two-time leader and an elder statesman.
The group in a statement signed by Alhaji Muhammadu Ari Gwaska, its Chairman and Chief Simon Shango, Secretary, said Obasanjo was wrong in his statement.
Part of the statement reads: "Though, sometimes Obasanjo's utterances are right; but unfortunately, most times, he is condescendingly wrong. His latest public statement at the consultative dialogue is a perfect example of the many instances he is wrong and sounds unconvincing even to himself.
"Ex-President Obasanjo, more than any other Nigerian leader, knows the institutionalized, intricate and complex problems of Nigeria, as the country's democratic leader from 1999-2007. And he midwived all the two successive administrations which came after him.