Oil Theft: NEITI Calls For Review Of Legislation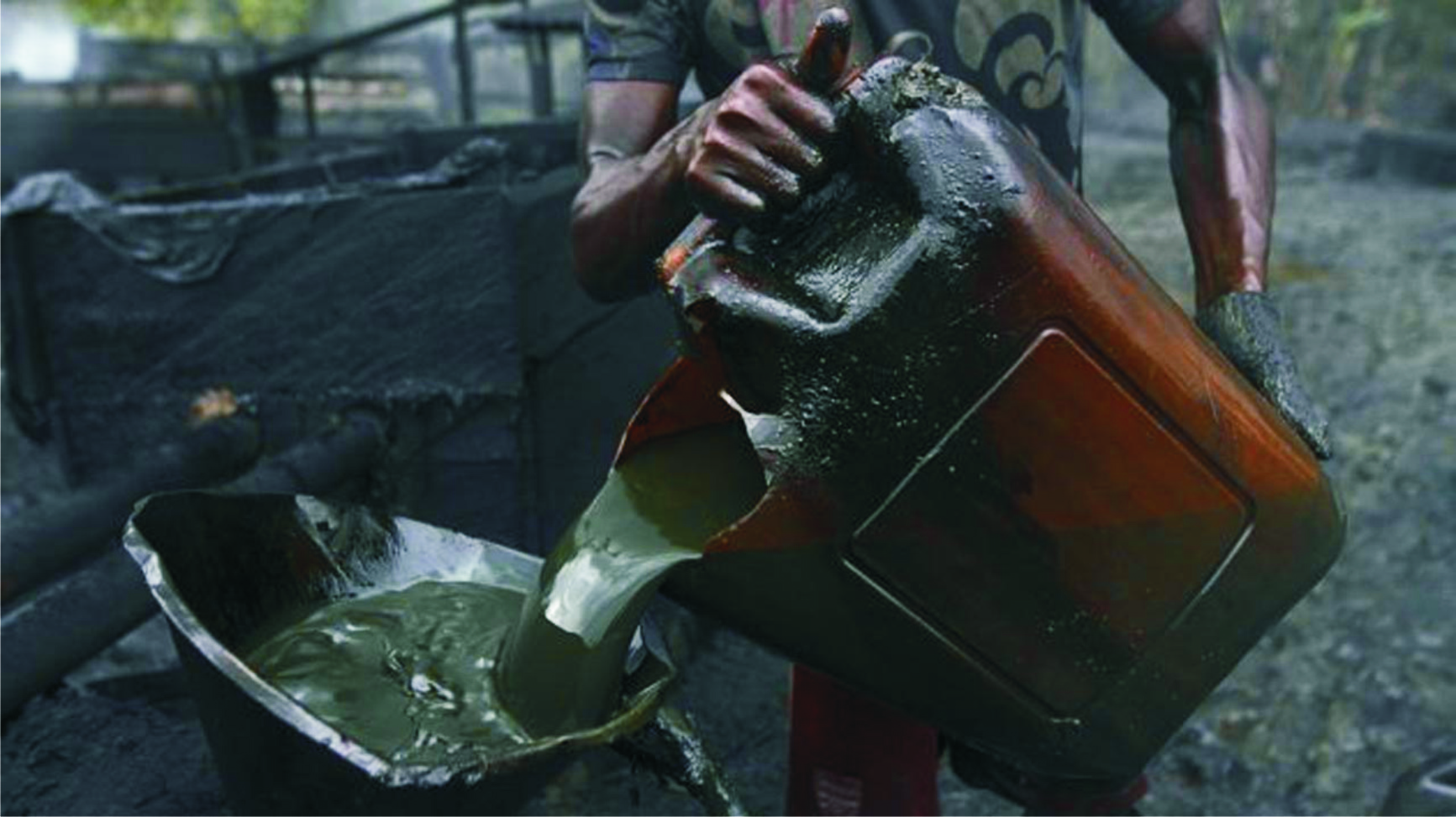 The Nigerian Extractive Industry Transparent Initiative, NEITI, yesterday, called for a review of legislation and use of sophisticated technology in the oil and gas sector to reduce vandalism of pipelines, crude oil theft and illegal refining of crude.
This was part of the recommendations presented by the Executive Secretary, NEITI, Wazir Adio, in a document called, 'The Inaugural NEITI Policy Dialogue with the theme, 'Stemming Oil Theft in Nigeria'.
According to Adio crude oil theft happens in three ways. First, through vandalism and sabotage- when that happens crude oil is pilled and lost. Once that happens you have to short in production, and on the account of that it leads to secondly, Differed Production and this is different from loss when you are thinking of the first instance. The third part is outright theft.
He further disclosed that between 2014 and 2016, NNPC lone spent N363 billion for repairs and maintenance and that was on the average per year and that is about $400 million, and that also impacts the environment including livelihoods.
He also said an estimated range 150,000 bpd to 400, 000 being daily production is lost every day, which according to him between January and June of 2019, 22 million barrels of oil were lost and that in monetary value is $1.35 billion and that is five per cent of the 2019 budget, which put together is higher than the total allocation for health, education, defense, and Agric.
He added that the issue has been lingering for some time and goes beyond 2019 and that the total losses for 10 years (2009-2018) are $41.94 billion, and this is just the least and there is the possibility of much than this.
He said: "The current legislation to punish culprits is outdated, which if convicted the fine ranges between N100 to N5000, even the ones with jail terms have option of fine, but there is one that carries death penalty on refined products and not on crude. Stakeholders should do more on legislations, security, surveillance, community engagements, and diplomatic outreach.
"Yes a lot has been done but the problem still remains and that means look at the approach taken so far and see whether this is enough.
"The scale of infrastructure is amazing makes it difficult for police. An active market for stolen crude oil and we have to think about how to tackle it. We have to look at the legislation. The cost of those who perpetrate the act is low and they are bent on carrying out the crime.
"We must leverage on technology and deploy it including fingerprinting, molecular markers, revamp security architecture, specialized force, and communities need to be served, and allow incentives to communities by equity, and also involve the global community and make them understand it is not a Nigerian problem, which we need to have a global coalition.
Meanwhile, the Governor of Edo State, Godwin Obaseki, who was Guest of Honour at the occasion, urged the federal government to consider leasing of pipelines and also transparent surveillance contracts.
"The federal government should reconsider leasing these lines for a short while because we understand what is going on from the current owners and working with them, put in place security arrangements and infrastructural development plan for these lines because these lines are quite old and need to be replaced. Haven take over these lines we should now have proper transparent surveillance contracts", Obaseki said.
However, he said the issue of crude oil theft is not a problem that can be eliminated in a hurry but must be tackled, hence the task is a collective responsibility.
He also urged governors in the Niger Delta region to properly utilize the 13 per cent derivation from the federal government to develop their states and give the people a sense of belonging.
The Minister of State, Petroleum, Timipre Sylva, represented by his Special Adviser, Felix Nabena, said in a goodwill message, said that "It is in the light of the above we welcome and identify with NEITI policy dialogue on combating crude oil theft in Nigeria.
The recent NEITI study and report on crude oil theft between 2009 and 2018 reveal a whooping sum of $41.9 billion worth of crude may have been stolen in the past 10 years.
"This calls for serious concern. Consequently, we must continue to review current efforts, law, solutions and some of them contained in the NIETI report. I, therefore, charge all stakeholders to reflect over this challenge persistently before us, the NEITI report and its recommendations.
Also in a goodwill message, the Group Managing Director, Nigerian National Petroleum Corporation, NNPC, Mele Kolo Kyari, represented by the Chief Operating Officer, Upstream, Roland Ewubare, disclosed that the Corporation has bear the brunt of crude oil theft, recording between 2001 and 2019 half-year a total of 45, 347 pipeline breaks on its downstream pipeline network.
"Sadly, today crude oil theft has become a major threat and that threat actually affects our economy in terms of our ability to meet our revenue projections and scale.
"NNPC as a player on the downstream side has felt the direct brunt of many attacks on our facilities and assets. Between 2001 and 2019 half year we recorded a total of 45, 347 pipeline breaks on our downstream pipeline network. It comes with an average of seven incidents on a daily basis.
"There is also environmental degradation caused by theft and pipeline vandalism and the environmental impact witnessed in communities is directly linked with this", Ewubare said.

Rivers, Peaceful State Because Of God's Blessing -Wike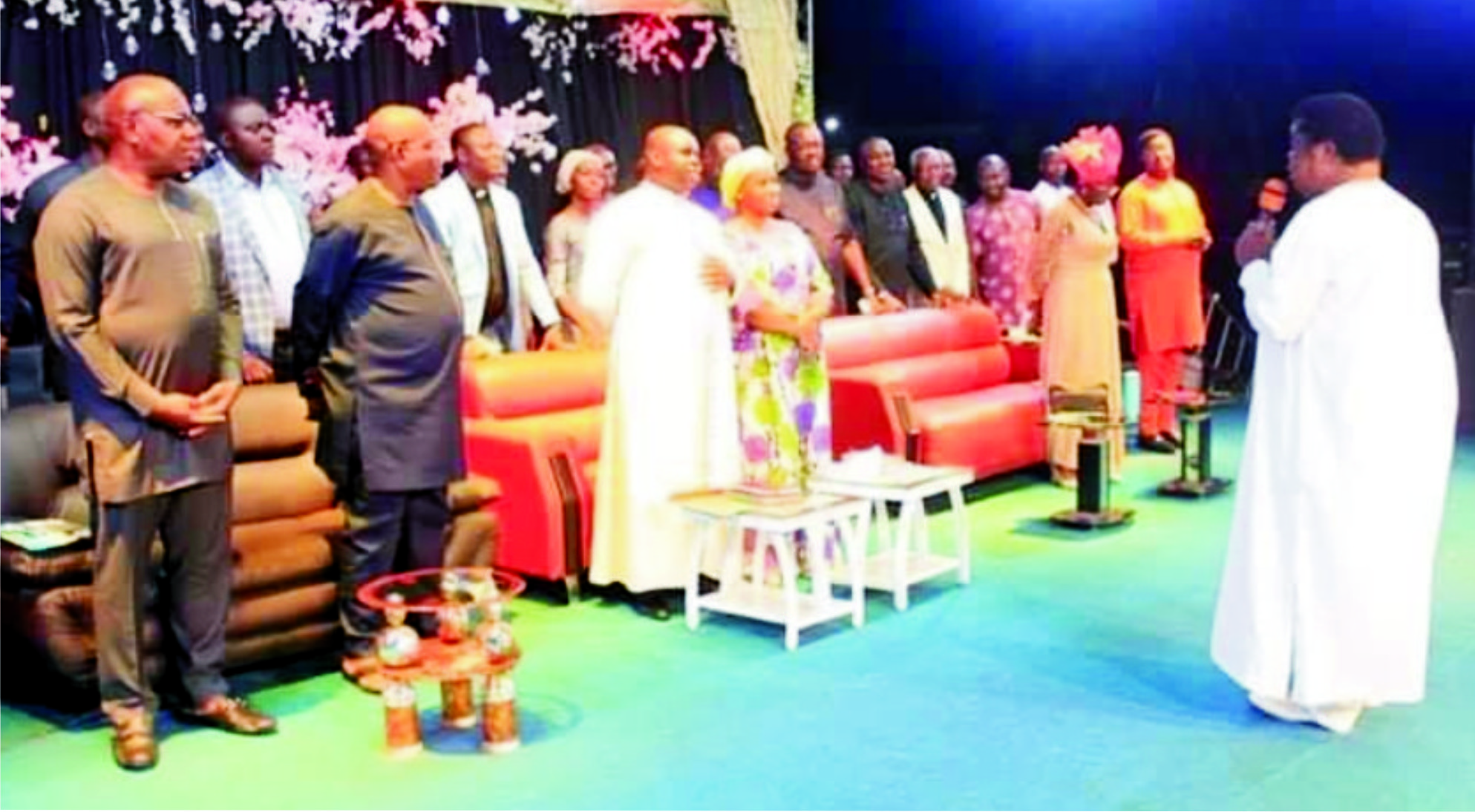 The Rivers State Governor, Chief Nyesom Wike has declared that Rivers State is one of the most peaceful States in the country because of the blessings of God that flow from the prayers of Christians.
Speaking during the 2020 Diocesan City-wide Mega Crusade of the Diocese of the Niger Delta North in Port Harcourt, last Saturday, Wike said the relative peace in Rivers State was because God has honoured the prayers of the servants of God.
The governor said: "All through last year, despite the security challenges in the country, Rivers State remains relatively peaceful. The security of Rivers State is not because of the security agencies, but due to God's enablement.
"The peace that comes from God is necessary for all business activities to thrive and people to engage in education."
Wike said that his administration would continue to partner with the church to further the development of the state.
He noted that Rivers State remains a Christian state and would continue to do exploits for the good of the people.
"You have heard this several times before and I will repeat it here before thousands of Christian faithful who are Anglicans. Rivers State is a Christian state.
"No matter the intimidation and conspiracy, we will continue to declare that Rivers State is a Christian state. We are reaping the blessings of God", he said.
Wike urged Christian faithful not to relent in their prayers for the peace, security and development of Rivers State.
The Rivers State governor commended the management of Elechi Amadi Polytechnic for providing the venue for the all-important city-wide crusade.
He lauded the Anglican Diocese of Niger Delta North for the city-wide crusade which has blessed the souls of thousands of Rivers people.
Speaking at the crusade, Rev Uma Ukpai said that God was one of the citizens of Rivers State, noting that God would continue to fight the battles of Rivers people.
He thanked God for the life of Rivers State governor for his commitment to the work of God, and urged Rivers people to continue to praise God to attract more blessings.
The Guest Preacher, Rev Uma Ukpai prayed specially for the peace, security and development of Rivers State, and committed Rivers State to God for the prosperity and peace of the state.
The 2020 Diocesan City Wide Mega Crusade of the Diocese of the Niger Delta North in Port Harcourt had the theme, "All Things Are Possible".
Popular Gospel Musician, Chioma Jesus, led a medley of praise and worship songs at the crusade.

Order Buhari, 36 Govs To Publish Assets, SERAP Asks Court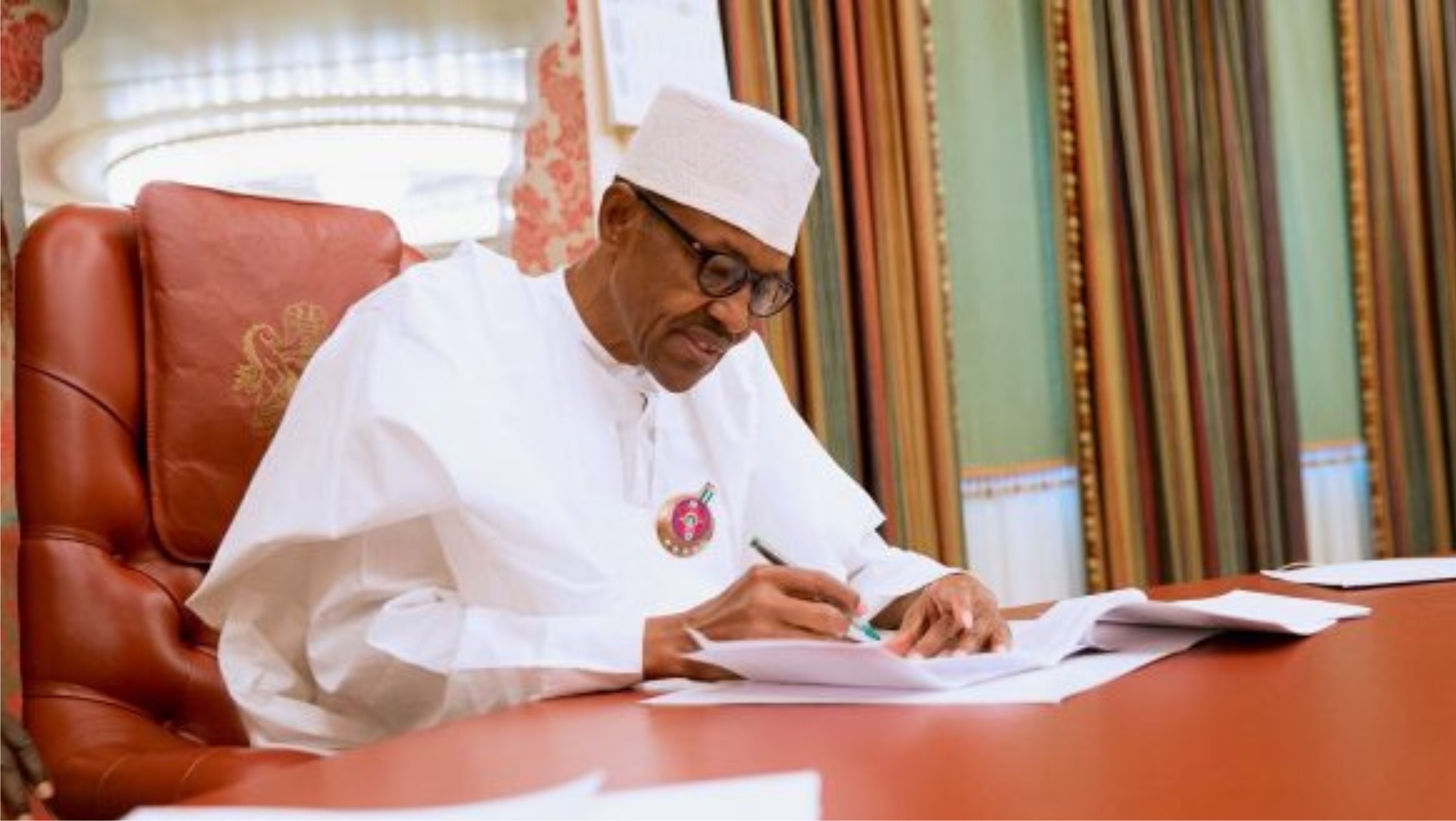 The Socio-Economic Rights and Accountability Project (SERAP) has filed a lawsuit asking the Federal High Court, Abuja, to order President Muhammadu Buhari; the Vice-President, Prof Yemi Osinbajo, 36 state governors and their deputies to "make public details of their assets, specifically property and income, contained in their asset declaration forms submitted to the Code of Conduct Bureau (CCB) since assuming office."
In the suit number FHC/ABJ/CS/65/2020 filed last Friday, SERAP is seeking: "an order for leave to apply for judicial review and an order of mandamus to direct and/or compel President Buhari, Vice President Osinbajo, 36 state governors and their deputies to make public their summary of assets; disclose whether they have had any reason to review and update their asset declarations submitted to the CCB, and if the declarations have been made as constitutionally and statutorily required."
SERAP is also seeking: "an order to compel President Buhari, Vice President Osinbajo, 36 state governors and their deputies to disclose whether they have received any confirmation of the verification of their asset declarations by the CCB and to disclose whether they have taken any steps to encourage members of their cabinet to also submit their asset declarations to the CCB, and to make such declarations public."
The suit followed SERAP's Freedom of Information (FoI) requests dated January 3, 2020, expressing concern that: "The non-public disclosure by public officials of their summary of assets undermines the effectiveness and integrity of the constitutional and statutory obligations to submit asset declarations, especially given that declarations are designed to curb grand corruption, and weakens the public trust in the asset declaration regimes."
According to SERAP, only two states — Lagos and Niger states — have responded to its FoI requests.
But both states declined the requests to make public the assets of their governors and deputies, on the ground that "the FoI Act is inapplicable to state governments, their agencies and officials, and that only houses of assembly of states are constitutionally empowered to make laws on public records of states."
Also, while reacting to SERAP's FoI request to President Buhari, the Special Adviser to the President on Media and Publicity, Femi Adesina, had said: "SERAP asking the president to declare assets publicly, on the basis of what law? The president will do what the law requires of him and what the law requires is that he should declare his asset which he has done. Declaring publicly is not in our laws; it can only be a voluntary thing."
SERAP is also seeking: "a declaration that the failure of President Buhari, Vice President Osinbajo, 36 state governors and their deputies to provide SERAP with the requested information on their assets constitutes a breach of SERAP's right under the FoI Act, 2011, and such further order(s) the honourable court may deem fit to make in the circumstances."
The suit filed on behalf of SERAP by its counsel, Kolawole Oluwadare, read in part: "The advantages that the general public would gain from being informed about the summary of assets declarations submitted to the CCB outweigh any perceived privacy or inconvenience, if the court orders the details to be made public as sought by SERAP.
"By a combined reading of the Constitution of Nigeria 1999 (as amended), the FoI Act, and the African Charter on Human and Peoples' Rights, President Buhari, Vice President Osinbajo, 36 state governors and their deputies ought to be directed and compelled to make public their asset declarations as submitted to the CCB.
"The reliefs sought are constitutionally and statutorily grounded and based on Nigeria's international transparency obligations. The reliefs sought do not clash with the rights to privacy and data protection. Both rights are not absolute and can be restricted provided there is a basis in law and a legitimate public interest justifies the restriction. Prevention of grand corruption and exposing unexplained wealth of officials are serious and legitimate public interests.
"SERAP and indeed the general public have a legitimate interest in ascertaining and scrutinizing the veracity, exactitude and honesty of information contained in asset declarations submitted by public officials to the CCB. Without public disclosure of summary of assets, this would have no practical importance.
"Public disclosure of summary of assets submitted to the CCB would help uncover any irregularities and trigger formal verification of declarations by the CCB and other anti-corruption agencies, be entirely consistent with government's expressed commitment to prevent and combat corruption, provide a safeguard against abuse, and serve as an incentive to public officials to provide exact information when filing and submitting their asset declarations.
"Any perceived claim of interference with the right to privacy is sufficiently foreseeable for the purposes of the legal requirements for asset declarations by public officials, given that public-disclosure of summary of assets would undoubtedly contribute to the legitimate aim of asset declaration regimes to prevent corruption, as it would ensure transparency regarding the details of those assets."
No date has been fixed for the hearing of the suit.

Death In Cell: Force Hqtrs Orders Fresh Autopsy On Late Mechanic
The Police High Command has ordered that a fresh autopsy be conducted on late auto-mechanic, Chima Ikwunado, who died in police custody in Port Harcourt, Rivers State, with his family present this time around.
The Force Public Relations Officer (FPRO), DCP Frank Mba, disclosed this when he appeared on a live television programme monitored by The Tide in Port Harcourt, at the weekend.
Mba said the force was yet to carry out any disciplinary action on the officers alleged to have tortured Chima to death because, according to him, investigations are still ongoing.
He, however, admitted that the head of the Eagle Crack Team of the police in Rivers State has been summoned to Abuja for questioning.
According to Mba, "The officer-in-charge of that crack team has been summoned to Force Headquarters, Abuja. I am significantly involved. He has made his statements; he has furnished us his case files. He has tendered some documents, including a post-mortem report that was conducted on the body (late Chima's)
"But we needed to complete our investigations. We are also proposing repeating the post-mortem examination, and perhaps, this time around, we want to make sure that the representatives of the family of the deceased are involved."
Mba, however, condoled with the family of late Chima Ikwunado and the people of Rivers State, pointing out that it was the duty of the police to ensure that the life of every Nigerian was preserved.
"The only thing I can tell the deceased family, friends of the deceased and every citizen out there, particularly in Port Harcourt, is to say that our heart goes out to the family.
"The death of any Nigerian is painful, it doesn't matter how it occurred. Even when we engage with kidnappers, armed robbers, and perhaps, in course of the shootout they die, we don't celebrate such deaths. Because, our core calling is not to take live. Our core calling is to preserve life," the FPRO explained.
In the same vein, the Rivers State Police Command says it was yet to release the copse of the late mechanic because his family has not come to claim it.
The Tide recalls that the family of late Chima Ikwunado had accused the police of refusing them access to his remains.
But spokesman of the Rivers State Police Command, DSP Nnamdi Omoni, while speaking on a live radio programme in Port Harcourt, at the weekend, denied the allegation, and urged the family members to visit the commissioner of police to demand his corpse.
"When you want to discuss, it is not by castigating the police or saying police didn't do this or that. It is important that the family should come and see the commissioner of police, and say that 'we want the body of our son that died in police custody'.
"But they have not done that. They have not seen the commissioner of police. So, are we going to release the body to a ghost?
Omoni, also denied that police operatives tortured the suspect (late Chima) in order to get a confession from him, insisting that torture was not part of its procedure.
"Torture is not part of our procedure in eliciting confessions from suspects. If someone commits an offense, interview and interrogations are what we do. I worked in Critical Investigation Departments like State Criminal Investigation Department (SCID), even Special Anti-Robbery Squad (SARS).
"I was officer-in-charge of Legal (O/C Legal) sometime before I was made the PRO. If you want a suspect to tell you the truth of what happened, you don't need to torture him. You don't need to subject him to any kind of harsh treatment.
"By the time you are asking him questions, he will be playing into your hands. He will be telling you what he did without even knowing it," Omoni stated.
However, the Rivers State Council of the Nigeria Union of Journalists (NUJ), has warned journalists in the state against any form of romance with the police over the killing of Chima Ikwunado and the continued detention of his four colleagues who are currently remanded in prison custody.
This was contained in a statement signed by the council's Secretary, Mr Ike Wigodo, and made available to newsmen, at the weekend, in Port Harcourt.
The statement noted that journalists should shun any form of invitation by the E-Crack Police Team, but should concern themselves more on how to unravel the circumstances behind the death of the mechanic in police custody.
It also advised on what it described as team work in order to resist any sort of temptation that may arise in the process of interacting with the police.
"It has come to the notice of NUJ, Rivers State Council that the E-Crack unit of the police is inviting some journalists, including some national dailies to come and see a video", it warned.
It further charged members of the council to ensure fairness and balance in their reportage, rather than taking sides.
According to the statement, any invitation from the police should be via the NUJ leadership in the state to ensure proper and thorough work and to promote team work.
"Please, disregard such invitation as such should come through the NUJ. Members of NUJ should beware that any invitations from E-Crack on this matter is unacceptable. NUJ should fight together as a family", it appealed.
Some journalists who reacted to the alleged police invitation, condemned it in its entirety, and said it must stop forthwith.
Others described it as "blood envelop invitation", which they said ought not to be heard within journalism circle.
The Tide learnt that the leadership of Ohanaeze Ndigbo in the state is hell-bent in their support of the Ikoku traders to shut down operations today, should the police fail to release the corpse of late Chima to his family.
It would be recalled that the E-Crack unit of the Rivers State Police Command has been in the news since last week over the death of a mechanic in their custody during alleged 'torture' to extract confessional statement.
The Tide gathered that some of the remaining four suspects, arrested along with Chima, also had fresh injuries allegedly sustained during interrogation to extract confessional statements while in custody at the E-Crack Team's Mile 1 Police Station base.
Chima's colleagues now remanded in prison custody following their arraignment in court, include, Victor Ogbonna, Osaze Friday, Ifeanyi Osuji, and Ifeanyi Onyekwere.