'Govt Should Encourage Private Sector Participation In Sports'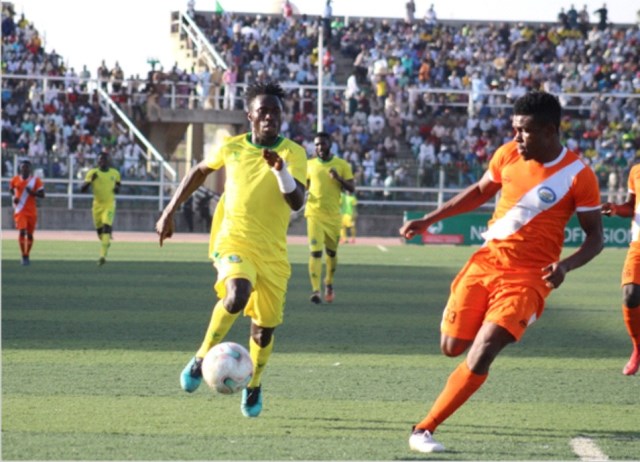 Government at all levels should provide enabling environment and facilities to encourage private sector operators to go into sports for the much needed development to take place.
A former Commissioner for Youth Development and Sports in Anambra State, Chief Joseph Okeke, gave the advice in an interview with newsmen in Awka, yesterday.
"It is the duty of government at the federal, state and local levels to offer incentives in the form of patronage, waiver, etc to individuals, corporate organisations that promote sporting activities.
"Government should as well build sports facilities such as stadia, indoor sports halls, swimming pools and others at catchment locations.
"Then, motivated sports philanthropists will move to schools, towns to attract participants that are numerous, but not knowing how to start, to showcase their talents," he said.
Okeke said that the country was losing huge resources by not producing sportsmen and women that would win laurels for us.
"Go to our primary, secondary schools, you will see a lot of budding young talents that are growing with nobody wooing them into sports.
"There are lots of benefits to be derived from being a sports person which include monetary reward, fame, scholarships and expense-free international travels which will make the fellow a household name," he said.

Build S'Eagles Around Osimhen, Owolabi Advises Rohr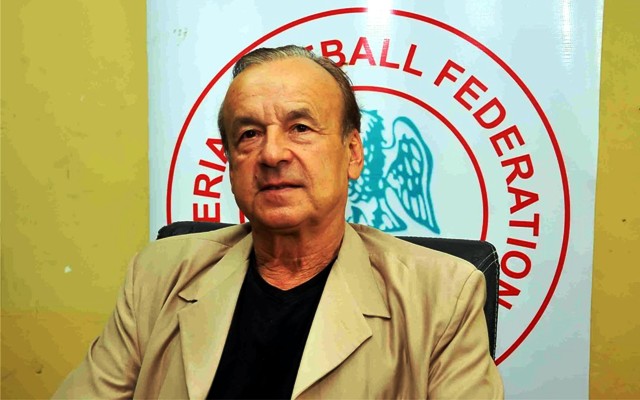 Felix Owolabi, has advised Nigeria national team Coach, Gernot Rohr to build his team around Napoli forward, Victor Osimhen, who he described as a 'matchmaker.'
The 21-year-old is fast becoming a world-class player and shone during his time with Belgian side, Sporting Charleroi to earn a move to French side, Lille.
The forward continued his eye-catching performances with the Ligue 1 club, scoring a number of breath-taking goals amid other dazzling displays and was deservedly named the club's Player of the Season before joining Napoli for a club-record fee of €80 million.
Osimhen has been in terrific form for the Italian outfit since his arrival, scoring a number of goals in their pre-season games and gave a good account of himself in his first competitive match for the club against Parma last Sunday.
Rohr recently named the squad for Nigeria's friendly games against Tunisia and Ivory Coast with the forward included in the team.
Osimhen has only made nine appearances since his Super Eagles debut in 2017 and former international, Owolabi, has advised the German tactician to devise a way to get the best out of the striker.
"I think as at today, Osimhen is the best thing we can talk about, as far as Nigerian football is concerned. And if I were the coach of the national team, I will build my team around that boy," Owolabi told Tidesports source
"For a very long time, after my tenure, and that of the USA '94 World Cup group, I have not seen a matchmaker in the Eagles' team.
"I want to say that this boy is something else. He is a very fantastic player and I advise the handler of the national team to devise a means of making the best use of him.
"There are at times when a coach will have such a unique player and he is confused about how best to use him… not every coach knows how to use such a player."
Osimhen scored three goals during Nigeria Africa Cup of Nations qualifying games against the Republic of Benin and Lesotho to help the Super Eagles lead Group L with six points.
The young striker will be expected to play a prominent role in Nigeria's Afcon qualifying game against Sierra Leone in November.
Meanwhile, Leicester City have suffered an injury blow ahead of their eagerly anticipated Carabao Cup third round clash against Arsenal at the King Power Stadium on Wednesday night, Tidesports source can exclusively report.
Super Eagles star Wilfred Ndidi, who filled in at center back in the Foxes first two games of the new Premier League season, will certainly not play a part against the Gunners after aggravating a groin injury.
The holding midfielder has been managing the injury since the start of the season and has been advised by Leicester City medical team to take a break.
Ndidi will undergo further tests on Wednesday before his return to action can be determined.
However, it is confirmed that the Nath Boys product has pulled out of the latest Super Eagles squad announced by the Nigeria Football Federation yesterday.

African Nations Seek Help From FIFA's COVID-19 Fund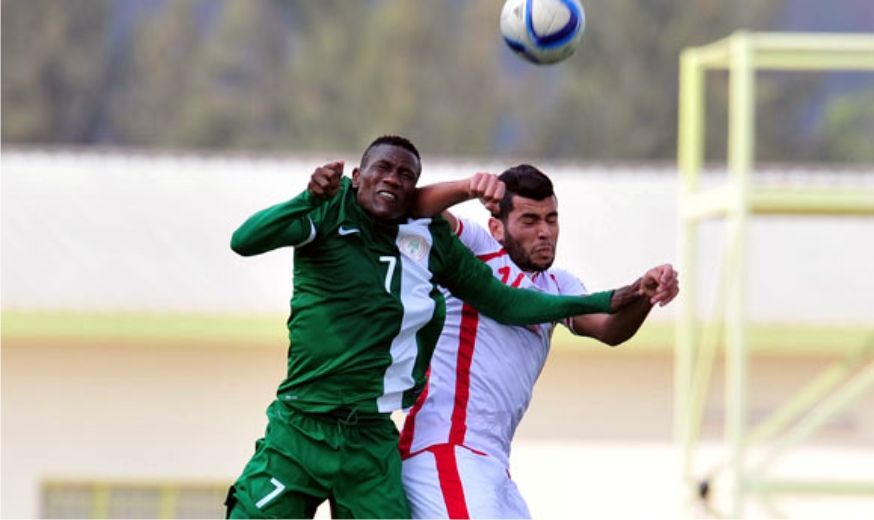 Every single country in Africa has applied to FIFA to access a grant through the world governing body's COVID-19 Relief Plan.
Formally approved in July, the FIFA fund is making US$1.5 billion available to its 211 member associations and six confederations.
Last week, FIFA announced that it believes the coronavirus pandemic has cost the global football economy an estimated $14 billion.
"Fifty-four African member associations have applied for grants," a FIFA spokesperson told Tidesports source.
FIFA has revealed that over 150 countries have already applied for the scheme, meaning Africa represents around a third of the countries to have made such a request.
Every member association can apply for a grant of up to $1.5m, a third of which has to be spent on women's football, a 'key element of the COVID-19 Relief Plan', FIFA says.
Confederations can apply for up to $2m in funding, with four of FIFA's six confederations having done so.
Our source understands that the Confederation of African Football is not among them, despite postponing a handful of income-generating tournaments and facing a legal bill that could amount to tens of millions after abruptly cancelling a billion-dollar broadcast deal last year.
There is no timescale on the request for loans, meaning that both member associations and confederations can apply as and when they need.
"Essentially, this is not about distributing money but achieving the right social and economic impact to support club football, players, staff, youth academies and member associations through these troubled waters," said Olli Rehn, chairman of the FIFA fund's steering committee.
The current Governor of the Bank of Finland, Rehn, added that comprehensive auditing and compliance checks will be carried out to ensure all funds reach their intended destination.
"This is at the heart of this COVID-19 relief fund," the 58-year-old told reporters. "We do request and require full compliance with the best auditing standards. Corruption has no room in football."

Visa Issues Nearly Derailed My Career – Nwakali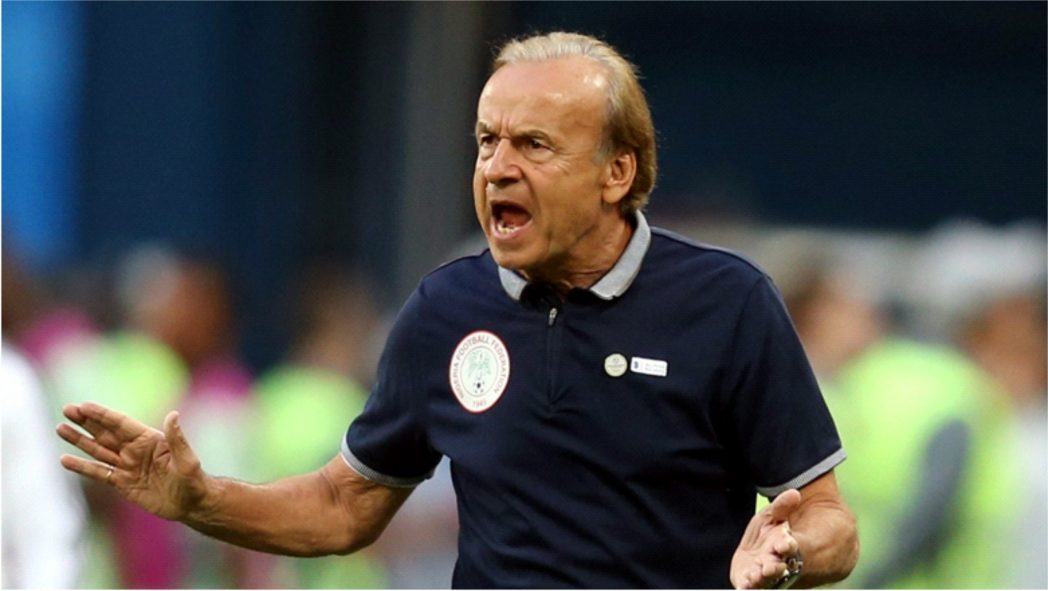 A light seems to have shone at the end of the tunnel for Nigeria's Kelechi Nwakali, as he attempts to get his career back on track with Spanish side Huesca
The 22-year-old was a 63rd minute substitute in newly-promoted Huesca's 1-1 draw at Villareal on the opening day of La Liga.
Nwakali, who was player of the tournament at the Under-17 World Cup in 2015, has spent much of his time since August 2018 battling visa issues which have limited his chances to play.
Problems with red-tape and a lack of playing time while on loan from English side Arsenal to Portuguese club Porto left him very low on confidence.
"There was a time, I was having doubt in myself, I wondered if I was not up to it anymore," he told Tidesports source.
"It was difficult mentally for me but my mind was made up, that I had to leave."
He secured a move to Spanish side Huesca in August last year from Arsenal but once again red-tape prevented him from playing.
Instead he was forced to sit-out the first six months of his contract in Nigeria trying to secure the documentation that he needed.
It led to accusations from some in Nigeria that he 'spent more time posting images on social media than actually playing football.'
"It was difficult mentally not playing for a year, so going through all of that and coming on the internet to see someone say, I am gallivanting, was hurtful, I was bothered," he explained.
"A lot of Nigerian fans had the impression that I was just sitting in Nigeria doing nothing."
His paperwork issues were finally resolved in January and allowed him to play Huesca's final five games of the season as they clinched promotion to La Liga.
"It is a new beginning, I have had my ups and downs, but this is the time to make it right again, this is the time to get it back on track," he insisted.
"As the season progresses, I believe I am going to play more, right now I also play as a Number 4, the coach is trying to see the roles for which he can always feature me' he explains.
"I can play as a number 10, 8 and 4 and I believe it's a great advantage for me and I can always help the team."
The start of a nightmare
A lack of work permit to play football in the United Kingdom saw Arsenal send Nwakali out on loan three times in the duration of his five year contract, the last of which was with Porto in 2018.
Two months into his time at Porto, a troubling battle with visa bureaucracy left him stranded in Nigeria, after a journey to represent his national team turned into a nightmare.
Gernot Rohr had called up the player to be part of Nigeria's squad to face Seychelles in a 2019 Africa Cup of Nations qualifier and a friendly match against Liberia.
"I didn't have a Portuguese resident card, it wasn't ready before I left, but I had to come to that game because that was my first official call-up for the Super Eagles and after I was stuck in Nigeria for three months.
"It was difficult getting a visa back to Portugal, I couldn't get back to my club for three months and by the end of the season no one wanted to take me, they said I hadn't been playing.
"I learnt a lesson that it is important you do well at your club side first, the National team is important, but some important decisions need to be made, that will help my career in the future and I didn't make the right one in the right moment," he explained.
Reflecting on his time with the Portuguese giants, FC Porto, the midfielder labelled the move a 'mistake' one that has also seen him part ways with the agency representing him since he broke into the limelight.
"I regret making the move, that was a mistake from me and the agency. They (agency) have a lot of players and I needed to go to another place where they have my interest at heart and where they can focus on me.
"I was told when I moved that I would train and play with the first team and there was an option to buy me on a permanent deal which sounded good.
"But after three months of training with the first team, it wasn't looking like I would join the first team any time soon," he admitted.
Signing for Arsenal at the age of just 16 after a phone call from former Arsenal manager, Arsene Wenger confirmed Nwakali's abilities after winning the tournament's best player award at the 2015 Under-17 World Cup where he captained Nigeria to the title.
The impressive signing put him shoulders above his peers from the tournament, however the setback now sees the midfielder playing catch up to some of those trailblazing teammates.