A news report in The Tide (Wed. 30/10/2019) that "158 Cultists Surrendered Arms in Emohua", makes it needful to throw some light into the cult phenomenon. It is in the religious angle that the cult phenomenon rightly belongs, representing break-away extremist, radical, resistant groups which can resort to terrorism to defend their beliefs and methods. Leaders of such break-away groups often claim to have some calling or illumination directing them to veer into unusual practices and beliefs. Cultism relates to epistemology.
In Nigeria currently, there are many such break-away sects who claim to have some unusual powers for healing, exorcism, miracles and wonders. Through serious investigations, one finds that there is an element of sublimation whereby the generative power is diverted away from sex and procreation into psychism. There are such groups like the Illuminati, the case of Rev. Jim Jones who led his followers into mass suicide in Guyana; Emmanuel Swedenborg (1688-1772) who went into exploration of the psychic world, etc.
The case of Joan of Arc (1412-31) was a combination of altered state of consciousness (ASC) and anamnesis. Anamnesis is the recall of experiences of thousands of years ago, which can also come about through regressive hypnosis. Some people get fascinated with these claims and the exploration of the psychic world. Many who step too far into such project often lose their mind. Regression into insanity or witch-craft is an open invitation.
Really worrisome aspects of cultism come from secret activities of the security community and faddishness of fans of great celebrities in music, sports, films and other charismatic heroes. Despite the coming and going of chief executives in governments, national security outfits constitute a cult of cryptocrats of which only the topmost hierarchy are the patrons. Through research and experiments, series of brain-control techniques and mechanisms have emerged, through which means anyone can become a zombie.
Without going into how the cryptocracy works, let it suffice to say that secret service operatives world-wide enjoy a wide immunity and anonymity, making it possible for them to reach anyone and do anything but get away with it. What is cult if not secrecy, invincibility and mysteriousness!
From the angle of faddishness, youths can easily be influenced and carried away by charismatic stars and celebrities. Groups of fans soon turn into clubs, misnamed cults, whereby passions and fashions grow into attitudinal change, with some attendant change in mindset and life-style. The possibility of such groups of impressionable youths having a god-father, with cash and other largesse to dispense, can provide wide channels of expression.
There are various international groups fishing around for youths to entice for various purposes, including the possibility of injecting "occult blood" into them through various electronic means. Some of Nigerian youths, in and outside universities, as well as various political office holders, are not quite themselves. There are many factors responsible for behavioural aberrations among Nigerian youths.
From the angle of criminal fraternity, cultism develops because of devotion and deep commitment to what the patrons and barons present as the ideal. Because oath-taking is involved for the purposes of secrecy and protection, minions hired for covert activities are afraid to pull-out when they know more of what they are into. Fields of criminal operations include drug peddling, arms trade, smuggling, oil theft, terrorism including kidnapping for ransom, etc.
What we call cultism is the enthronement of gangsterism as a system of governance, whereby hustlers for political power engage and use groups of youths as vanguards and support team at grassroots levels. With money, arms and oath-taking, coupled with some fetish rituals, devotion, commitment, secrecy and solidarity develop among the footsoldier, misnamed cultists.
Recruitment and brain-washing of some youths became common during the Nigerian Civil War, whereby local youths, out of fear and the desire for protection, served groups of soldiers in some unethical errands. Even now, there is a belief in some quarters that force, gangsterism and arms-twisting are essential means to drive the society. Existence of various contending interest groups, coupled with mass docility, resulted in the creation, arming and buying of various groups of gangsters, misnamed as cult groups.
It is an interesting and instructive field of journalistic research to understand the antics and operational mechanism of cultism in Nigeria. For the younger ones who would fear to die, there is a limit they can go. Cultism has more to do with devotional commitment to some religious ideals, and for some people, these would include use of terrorism and gangsterism to achieve some goals. Thus, where the end justifies the means, no harm is done.
Perhaps, the features of belief, devotion, commitment, secrecy and solidarity account for the use of the term "Cult" for all kinds of extremism. Thus, cultism as a belief system would include all groups of terrorists and gangsters in the domains of religion, politics, crimes, etc, who see the justice of their methods in the end result of their activities. This idea cannot sell in a sane and democratic society.
The use of unconventional drugs, weeds, brute force, secrecy and chicanery to get results through the abuse of the human mind and free will, cannot be described as right or ethical. Various studies in the ways that power has been abused in human history reveal quite shocking strategies, ranging from abuses of the human mind and body, to the abuse of the Name of God. In the political front, alliances and cabals have used power for personal and group benefits, at the expense of the masses. From the angle of symbolism, cult is defined as the use of mask to carryout tasks and for ceremonial purposes. Include Yahoo boys and their mothers.

Police Parade Four Suspected Kidnappers, Rescue Female Victim In Cross River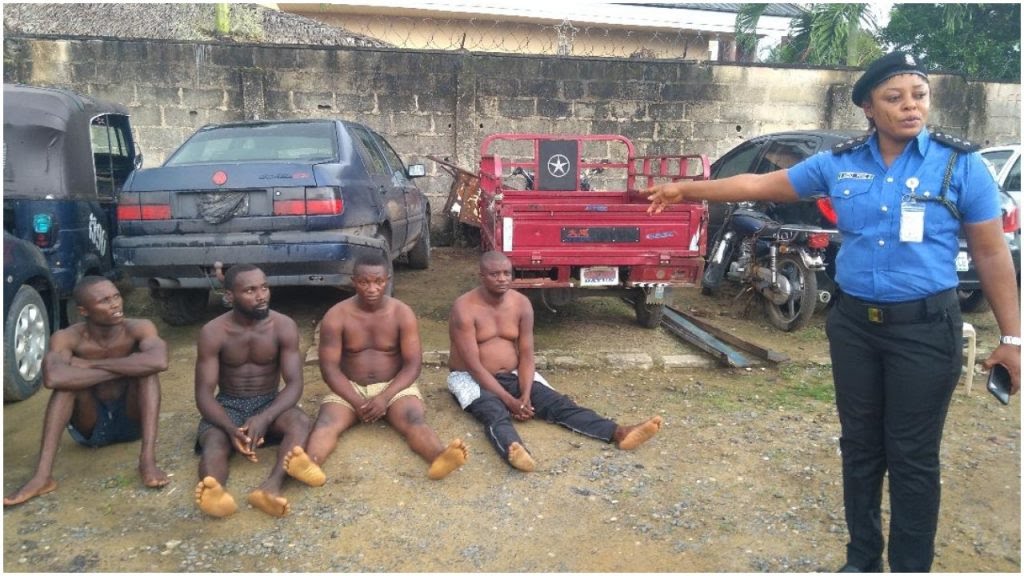 The Cross River State Police Command has paraded four suspected kidnappers and rescued one Cecilia Onega, 38 years, from kidnappers' den.
Parading the suspects at the State Police Headquarters, Diamond Hill in Calabar, Cross River State on Monday, the Police Public Relations Officer, DSP Irene Ugbo said the breakthrough was recorded by the Command.
She said that the victim, one Cecilia Onyago 'F' 38 years was rescued without a ransom paid.
"We are working to make sure that kidnapping is no more in the State.
We urge Cross Riverians to provide us with information which would enable us work harder and pick these hoodlums wherever they may be," she stressed.
The police spokesperson said that on July 10th 2020, in Akamkpa Local Government Area of Cross River State, a husband and wife were going about their normal businesses when armed kidnappers came in and kidnapped the woman.
"The Police got a distress call from the people
and we swung into action. In a bid to know the location where the woman was taken to, we got one suspect which led us to the arrest of other gang members.
"Right now, the suspects are in our custody, a lot of items have been recovered including two vehicles, Toyota Camry with registration number NEM 828 AY and Jetta car no LSD 879 AV and several local guns," she quipped.
DSP Ugbo said that the suspects are with the Police and they have given the Police useful information and "as soon as investigations are completed the suspects will be charged to court.
"We are very happy about the success recorded because Cross River State is noted for being a place people come and relax and Police is working tirelessly to make sure the hoodlums are brought to book
"Every evening, we have a team of Police officers at different locations doing stop and search; it is a regular exercise which the outgoing Police Commissioner put in place.
"We urged all Cross Riverians to corporate with us, give us useful.
Friday Nwagbara, Calabar.

COVID-19: Hand Washing Cheapest Way Of Fighting Diseases – Health Commissioner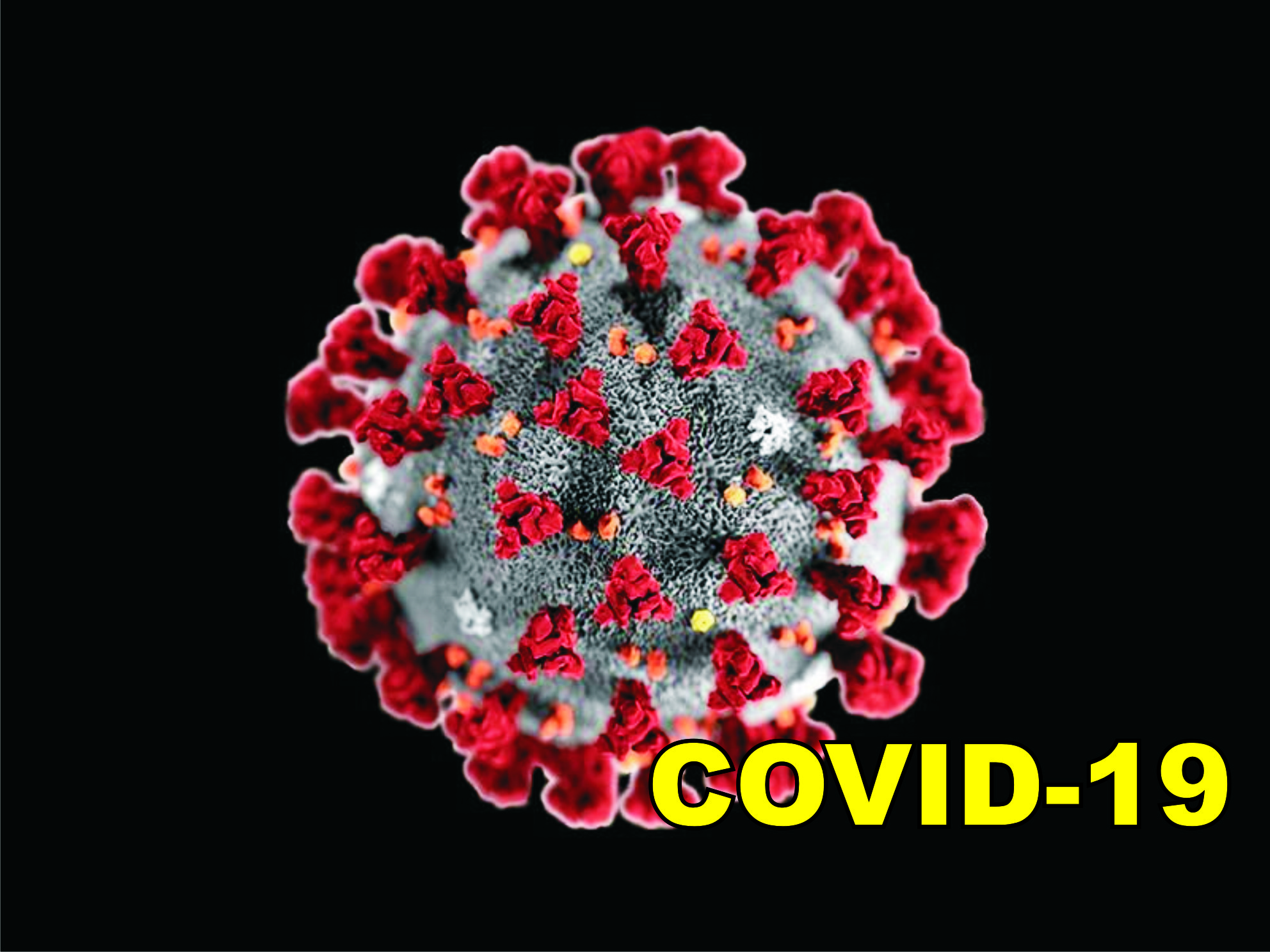 The Cross River State Commissioner for Health, Dr. Betta Edu, has said that the cheapest way fighting various diseases was through effective hand washing.
Edu staate this in Calabar while receiving over 200 handwashing stations donated by United Purpose, a non-governmental organisation, for the Primary Healthcare Development Agency in the State.
The commissioner, who said she was grateful that the state had partners who were always ready to support it in the area of health, stressed that when sanitation fails, healthcare suffers.
"Although the state had not recorded massive number of the ravaging COVID-19 infections and deaths residents are advised to have a high index of suspicion.
"We encourage everyone to effectively use the available resources in the health facilities in the state and have a high index of suspicion.
"I call on the health workers in the state to bring the Infection Control Protocol (ICP), they have been taught to bear.
"We will be signing the Clinical Governance Agreement today to ensure that when our clients go to our facilities they are protected and the care giver is also protected," she said.
The commissioner encouraged residents of the state to build their immunity because it was a way of protecting themselves and their loved ones.
She added that anyone who felt any symptoms of COVID-19 should go to the state's testing centre. Dr. Janet Ekpenyong, Director General, Cross River Primary Healthcare Development Agency (CRSPHCDA), lauded  United Purpose and other partners for assisting the state.
Ekpenyong said it was not the job of the government alone to fight the ravaging COVID-19 pandemic in the state but the job of everyone.
Mr. Nanpet Chuktu, the Programme Manager of United Purpose, said his organisation partnered the state because it wanted to help in pushing back the virus from the state.
"We the United Purpose, through the Water Supply and Sanitation Collaborative Council, are making a donation of 10 hand washing stations per Local Government Area (LGA).
"These hand washing stations are for emergency and would be delivered to the state's Primary Healthcare Agencies.
"We are looking at about 250 of them and each of the primary healthcare facilities would get at least one," he noted.

COVID-19: Ignore Facemask, Risk Arrest, Prosecution, RSG Tells Residents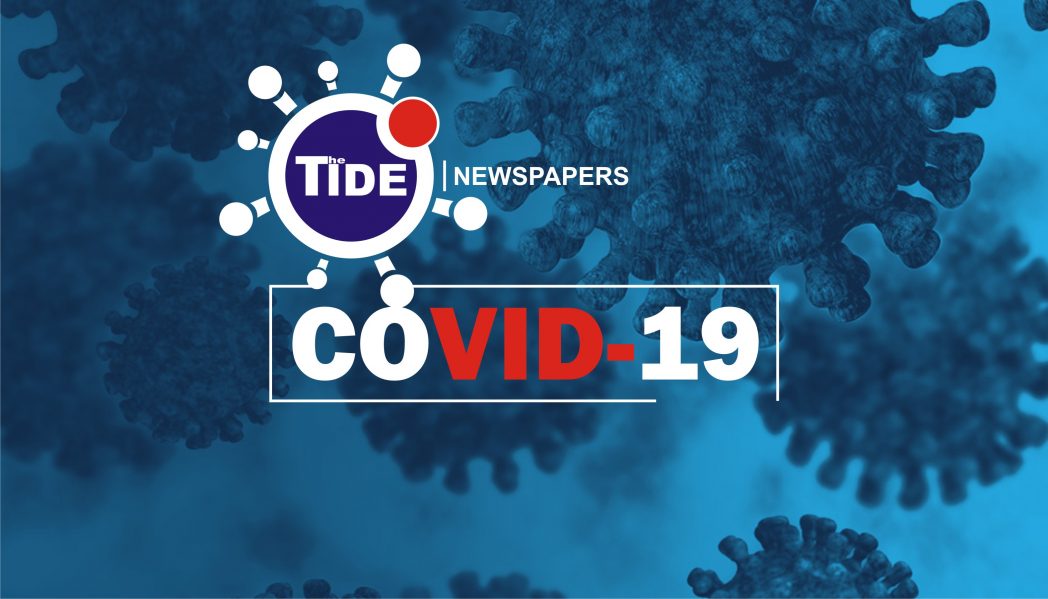 The Rivers State Government has expressed worries over the high level of non-compliance of health protocols with respect to the Covid-19 pandemic, warning that henceforth any resident caught without wearing facemask will be arrested and prosecuted.
The State Commissioner for Information and Communication, Pastor Paulinus Nsirim handed down the warning while speaking on a live Radio programme in Port Harcourt on Saturday and monitored by the Tide.
Nsirim who is Chairman of the State Inter-ministerial Committee on Enlightenment for Covid-19 recalled the unhappiness of Governor Nyesom Wike during last Wednesday's State broadcast with the attitude of many residents who flaunt extant directives on the wearing of facemask and other health protocols.
"The Governor in that broadcast also expressed concern that a lot of people in the State are not obeying the protocols. Social distancing, wearing of facemask and he spoke specifically in what is happening in some churches. Government will introduce policies, the onus is on the populace to obey those policies.
"Not just obeying it, the Covid-19 pandemic that we are talking about has defied medical solution for now. So to flatten the curve, everyone living and doing business in Rivers State has to take responsibility.
"If I take responsibility and everyone around me takes responsibility to observe the relevant protocol, we are sure to flatten the curve. But if people live righteously and just do as if nothing is happening because there are places where people are just living in denial.
"Some people still believe that there is nothing like Coronavirus. Two weeks ago, my committee rounded off street to street campaign in all the 23 local government areas of the State. They still met people who are in this denial. That is the challenge.
"The Governor is desirous that Rivers State remains safe. That is why he is initiating policies to ensure that strategically the state is somehow isolated from the national spread," the Commissioner said.
Nsirim further said, "If you go around the State, since the executive order on facemask was introduced. You will notice that less than
30 per cent of the populace are really obeying that executive order. What we are seeing in the State is that people just put the mask around their chin.
"You go to some churches we see people open their mouth and things will be spewing out in the enclosed environment on the chin. The Governor is saying that to give this wearing of facemask the kind of weight that it deserves to save our people, a special taskforce be put in place.
"That is the only sure way because a lot of people are still living in denial. He said the governor's broadcast is very clear, arrest and prosecute. Henceforth we will arrest and prosecute people not wearing facemask in public places," he stated.
The Rivers State Government spokesman said arrangements have been concluded to monitor churches that fail to observe the guidelines of not more than 70 persons per church service, wearing of facemask, provision of water for hand washing and the use of hand sanitizers, while weddings and burial ceremonies should not exceed 50 persons.
Dennis Naku