A news report in The Tide (Wed. 30/10/2019) that "158 Cultists Surrendered Arms in Emohua", makes it needful to throw some light into the cult phenomenon. It is in the religious angle that the cult phenomenon rightly belongs, representing break-away extremist, radical, resistant groups which can resort to terrorism to defend their beliefs and methods. Leaders of such break-away groups often claim to have some calling or illumination directing them to veer into unusual practices and beliefs. Cultism relates to epistemology.
In Nigeria currently, there are many such break-away sects who claim to have some unusual powers for healing, exorcism, miracles and wonders. Through serious investigations, one finds that there is an element of sublimation whereby the generative power is diverted away from sex and procreation into psychism. There are such groups like the Illuminati, the case of Rev. Jim Jones who led his followers into mass suicide in Guyana; Emmanuel Swedenborg (1688-1772) who went into exploration of the psychic world, etc.
The case of Joan of Arc (1412-31) was a combination of altered state of consciousness (ASC) and anamnesis. Anamnesis is the recall of experiences of thousands of years ago, which can also come about through regressive hypnosis. Some people get fascinated with these claims and the exploration of the psychic world. Many who step too far into such project often lose their mind. Regression into insanity or witch-craft is an open invitation.
Really worrisome aspects of cultism come from secret activities of the security community and faddishness of fans of great celebrities in music, sports, films and other charismatic heroes. Despite the coming and going of chief executives in governments, national security outfits constitute a cult of cryptocrats of which only the topmost hierarchy are the patrons. Through research and experiments, series of brain-control techniques and mechanisms have emerged, through which means anyone can become a zombie.
Without going into how the cryptocracy works, let it suffice to say that secret service operatives world-wide enjoy a wide immunity and anonymity, making it possible for them to reach anyone and do anything but get away with it. What is cult if not secrecy, invincibility and mysteriousness!
From the angle of faddishness, youths can easily be influenced and carried away by charismatic stars and celebrities. Groups of fans soon turn into clubs, misnamed cults, whereby passions and fashions grow into attitudinal change, with some attendant change in mindset and life-style. The possibility of such groups of impressionable youths having a god-father, with cash and other largesse to dispense, can provide wide channels of expression.
There are various international groups fishing around for youths to entice for various purposes, including the possibility of injecting "occult blood" into them through various electronic means. Some of Nigerian youths, in and outside universities, as well as various political office holders, are not quite themselves. There are many factors responsible for behavioural aberrations among Nigerian youths.
From the angle of criminal fraternity, cultism develops because of devotion and deep commitment to what the patrons and barons present as the ideal. Because oath-taking is involved for the purposes of secrecy and protection, minions hired for covert activities are afraid to pull-out when they know more of what they are into. Fields of criminal operations include drug peddling, arms trade, smuggling, oil theft, terrorism including kidnapping for ransom, etc.
What we call cultism is the enthronement of gangsterism as a system of governance, whereby hustlers for political power engage and use groups of youths as vanguards and support team at grassroots levels. With money, arms and oath-taking, coupled with some fetish rituals, devotion, commitment, secrecy and solidarity develop among the footsoldier, misnamed cultists.
Recruitment and brain-washing of some youths became common during the Nigerian Civil War, whereby local youths, out of fear and the desire for protection, served groups of soldiers in some unethical errands. Even now, there is a belief in some quarters that force, gangsterism and arms-twisting are essential means to drive the society. Existence of various contending interest groups, coupled with mass docility, resulted in the creation, arming and buying of various groups of gangsters, misnamed as cult groups.
It is an interesting and instructive field of journalistic research to understand the antics and operational mechanism of cultism in Nigeria. For the younger ones who would fear to die, there is a limit they can go. Cultism has more to do with devotional commitment to some religious ideals, and for some people, these would include use of terrorism and gangsterism to achieve some goals. Thus, where the end justifies the means, no harm is done.
Perhaps, the features of belief, devotion, commitment, secrecy and solidarity account for the use of the term "Cult" for all kinds of extremism. Thus, cultism as a belief system would include all groups of terrorists and gangsters in the domains of religion, politics, crimes, etc, who see the justice of their methods in the end result of their activities. This idea cannot sell in a sane and democratic society.
The use of unconventional drugs, weeds, brute force, secrecy and chicanery to get results through the abuse of the human mind and free will, cannot be described as right or ethical. Various studies in the ways that power has been abused in human history reveal quite shocking strategies, ranging from abuses of the human mind and body, to the abuse of the Name of God. In the political front, alliances and cabals have used power for personal and group benefits, at the expense of the masses. From the angle of symbolism, cult is defined as the use of mask to carryout tasks and for ceremonial purposes. Include Yahoo boys and their mothers.

RSG Set To Commission Two Flyovers, Other Projects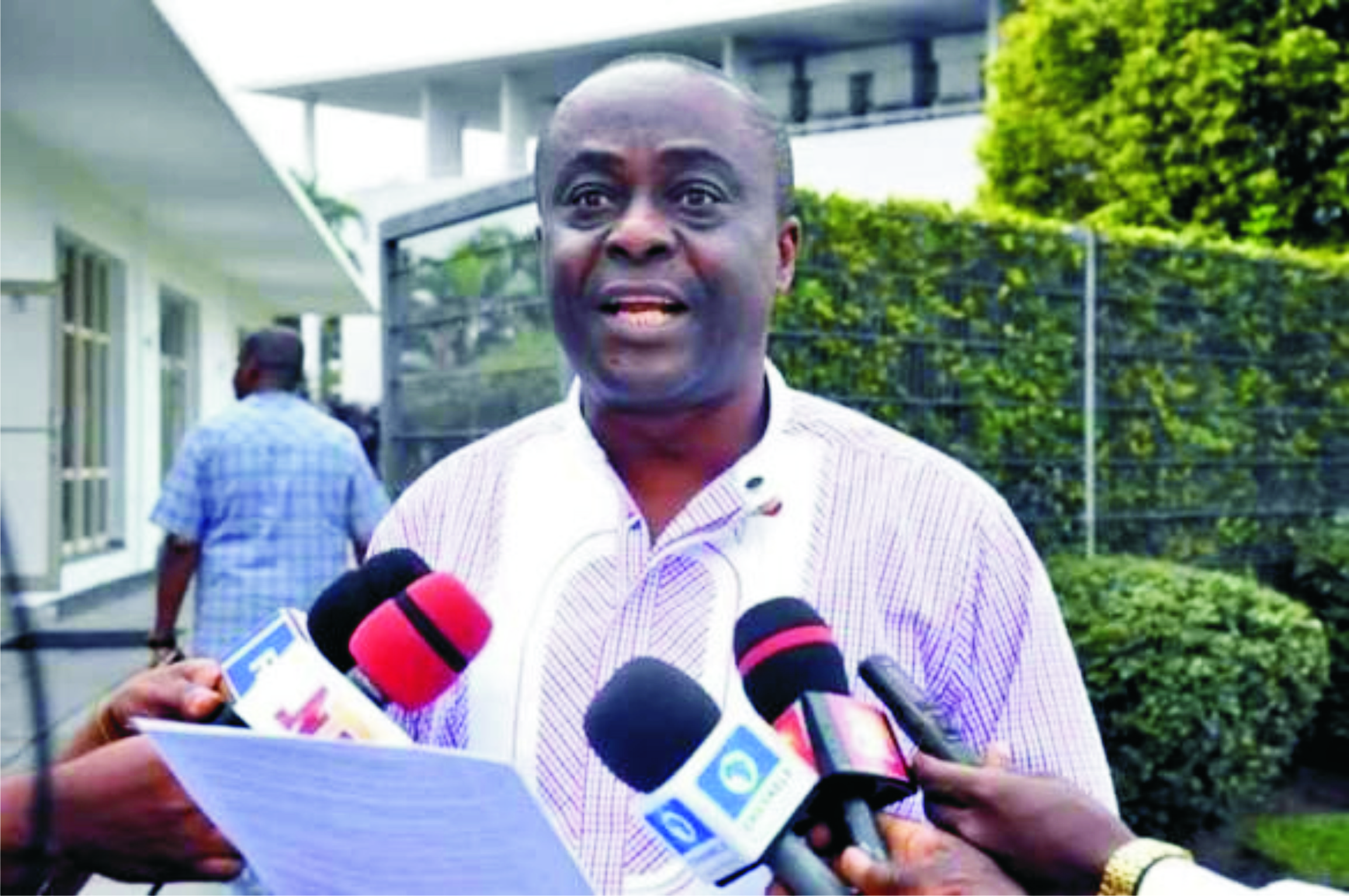 The Rivers State Government has disclosed that from Monday, March 1, 2021, it would kick-start another round of commissioning of projects.
The state Commissioner for Information and Communications, Pastor Paulinus Nsirim, made the disclosure, last Wednesday, in Port Harcourt.
He said that the government would commission the Okoro-Nu-Odo Flyover on March 1, 2021 by the former Governor of Cross River State, Mr Donald Duke.
According to him, "Rumuogba 1 and 2 Flyover will be commissioned on Tuesday, March 2 by the former Governor of Kano State, Senator Rabiu Musa Kwankwaso.
"Wednesday, March 3 will be the turn of GRA Phase 2 Roads (Tombia Crescent, Opobo Crescent and Isaiah Odolu Street) that will be commissioned by the former Governor of Katsina State, Alhaji Ibrahim Shehu Shema.
"The former Senate President, Dr. Bukola Saraki, will be Special Guest of Honour on Thursday, March 4 to commission the new Government House Clinic/Press.
"Earlier that same day, the contract for the two new flyovers at Ikwerre Road/Olu-Obasanjo (Ikokwu) and Aba Road/Rumukalagbor (Waterlines) Junctions will be signed with Julius Berger.
"On Friday, March 5, the Ikwerre Road/Olu Obasanjo (Ikokwu) Flyover will be flagged off by the South-South Zonal Vice Chairman of the Peoples Democratic Party (PDP), Chief Dan Orbih.
"Activities for the week will be rounded off on Saturday, March 6 with the flag-off of the Aba Road/Rumukalagbor (Waterlines) Flyover", the statement said.
Nsirim noted that the state Governor, Chief Nyesom Wike, would be the Chief Host at all the events.
"Please, note that all Covid-19 protocols will be observed at all venues", Nsirim added.
Susan Serekara-Nwikhana

Insecurity: No Amnesty For Bandits, Criminals, Buhari Insists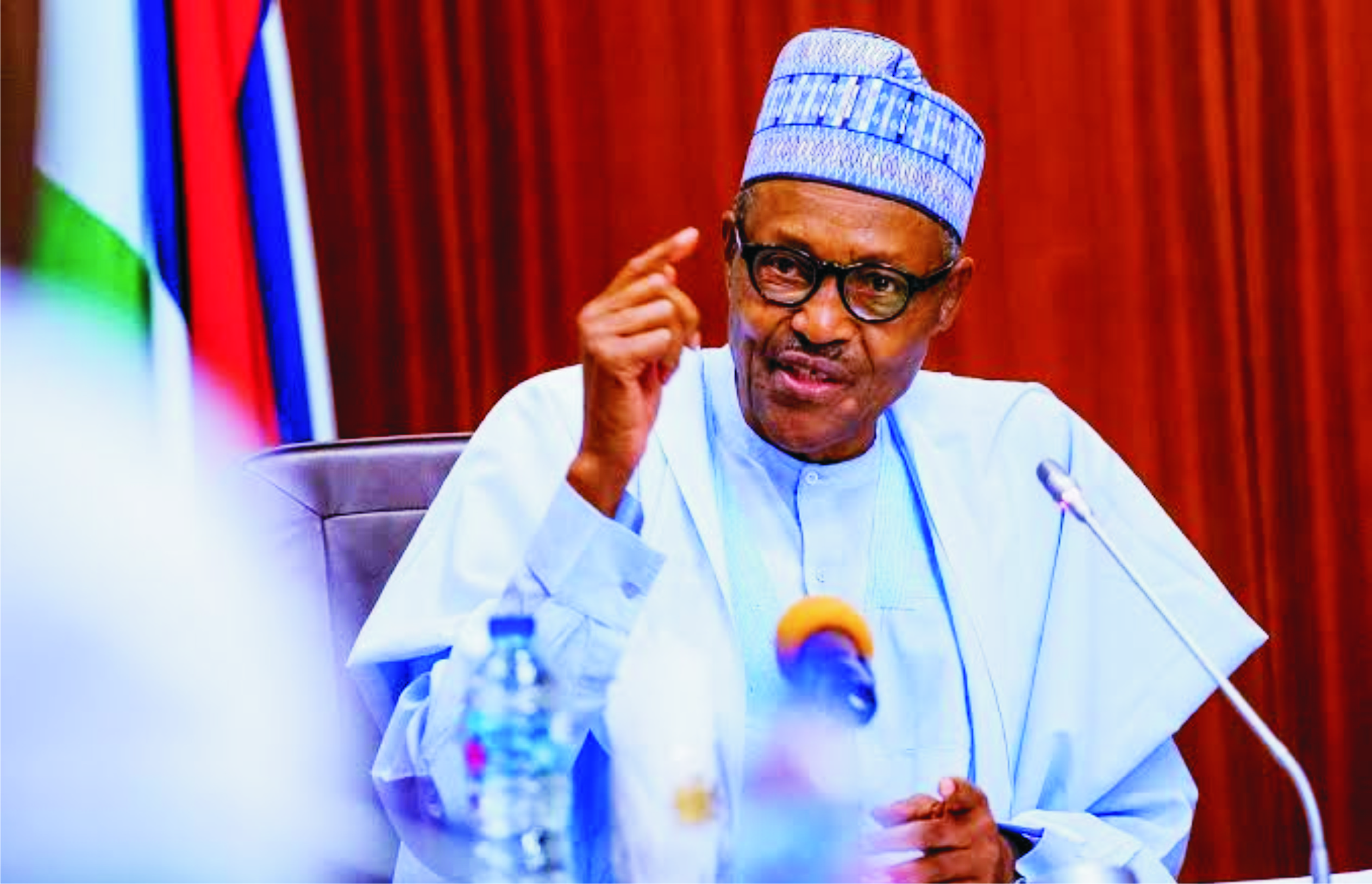 Governors of the 19 Northern States and traditional rulers of the region have begun a strategy meeting in Kaduna where they are x-raying the security challenges bedevilling the region.
The two-day meeting of NGF, which opened, yesterday, at the Sir Kashim Ibrahim House, Kaduna, is also being attended by the Senate President, Dr Ahmad Lawal, Chief of Staff to the President, Prof. Ibrahim Gambari, and Information Minister, Lai Mohammed.
Others are National Security Adviser, Maj-Gen Mohammed Monguno, Inspector General of Police, Mohammed Ibrahim, and Director General, State Security Service, Yusuf Bichi.
Speaking at the event, President Muhammadu Buhari said that government shall continue to deal with insurgents, as bandits, kidnappers and other criminals constitute threat to citizens across the country.
"Criminals are criminals and should be dealt with," he said.
Represented by the Chief of Staff, Prof. Ibrahim Gambari, the President appreciated the efforts of the Northern States Governors for their contribution towards National Growth and development, "especially in this challenging period in our nation's being where certain fundamental corporate existence needs to be frankly deliberated upon and actionable resolutions reached."
He said the meeting was coming at a time when they were making steady progress in addressing the many challenges impeding development, such as providing critical infrastructure like roads, railways, airports among others, which are critical to economic prosperity.
He said government was also providing economic opportunities for citizens to pursue legitimate aspirations, adding that even though they were confronting the various dimensions of security challenges, they would continue the emancipation of the people from poverty and economic deprivation.
"I have already tasked the new service chiefs to devise new strategies that will end this ugly situation where the lives of our people continue to be threatened by hoodlums and criminals. I expect that at this meeting, your forum will also discuss of building stronger collaboration with the security architecture and devise ways and the people in defeating criminality across the region and the nation at large.
"I wish to advocate for, between the Northern Governors Forum synergy and other Forums in the other regions for the collective good of our nation. You should endeavour to compare notes and peer-review one another to exchange ideas and adopt best practices for the good of the people you govern.
"In this regard, I wish to commend the chairman and members of this forum for rising to the occasion to de-escalate the recent tension arising from clashes between herders which resulted in the loss of lives and properties. The efforts of the forum in engaging all farmers, other parties and supporting the efforts of the Federal Government have gone a long way to ameliorate the situation. We need to sustain this tempo to attain total calm.
"Today's gathering also demonstrates the collective will of the people of the Northern part of this country to promote living together and staying amongst all Nigerians irrespective of religious differences," he said.
Buhari also downplayed the possibility of the Federal Government granting amnesty to criminals and bandits.
Buhari warned that his government would deal decisively with all forms of criminality in the country.
He said he has directed the security chief to evolve strategy on how to deal with all forms of criminalities.
He said, "I must appreciate the efforts of the 19 Northern States Governors' Forum for their contribution towards national growth and development, especially in this challenging period in our nation's being where certain fundamental corporate existence needs to be frankly deliberated upon and actionable resolutions reached.
"At the same time, we are confronting the various dimensions of security challenges that continue to slow down the emancipation of our people from poverty and economic deprivation. The government shall continue to deal with insurgents, bandits, kidnappers and other criminals who constitute a threat to innocent citizens across the country.
"Criminals are criminals and should be dealt with accordingly, without resorting to ethnic profiling. I have already tasked the new service chiefs to devise new strategies that will end this ugly situation where the lives of our people continue to be threatened by hoodlums and criminals."
Buhari's comment is coming at a time popular Islamic cleric, Sheikh Abubakar Gumi had called on the Federal Government to grant amnesty to bandits.
Gumi had explained that granting amnesty to bandits was better than engaging them in what he termed "operation fire-for-fire."
He had also pointed out that amnesty to bandits would help calm down the tense insecurity situation.
The governors at the meeting, holding at Sir Kashim Ibrahim House, include those of Plateau, Adamawa, Sokoto, Nasarawa, Jigawa and Katsina.
However, governors of Niger, Zamfara, Yobe, Benue, Kogi, Kabbi were represented by deputy governors of the states, among others.
At their last meeting on November 2, 2020, the Northern governors had set up two committees to push for statutory roles for traditional rulers and another on youth and civil societies.
The committee on roles of traditional rulers is chaired by the Emir of Lafia, Justice Sidi Bage, with two representatives from the National Assembly, one from each of the three zones, and a minister as members.
The Committee on Youth and Civil Societies has the Emir of Zazzau, Amb Ahmad Bamalli as chairman, with one representative of elders, youth, women, persons with disability as members from each of the three zones.
The November meeting had also backed efforts to regulate the spread of fake news through the social media bill.

NSA Warns Against 5G Network, Expresses National Security Concerns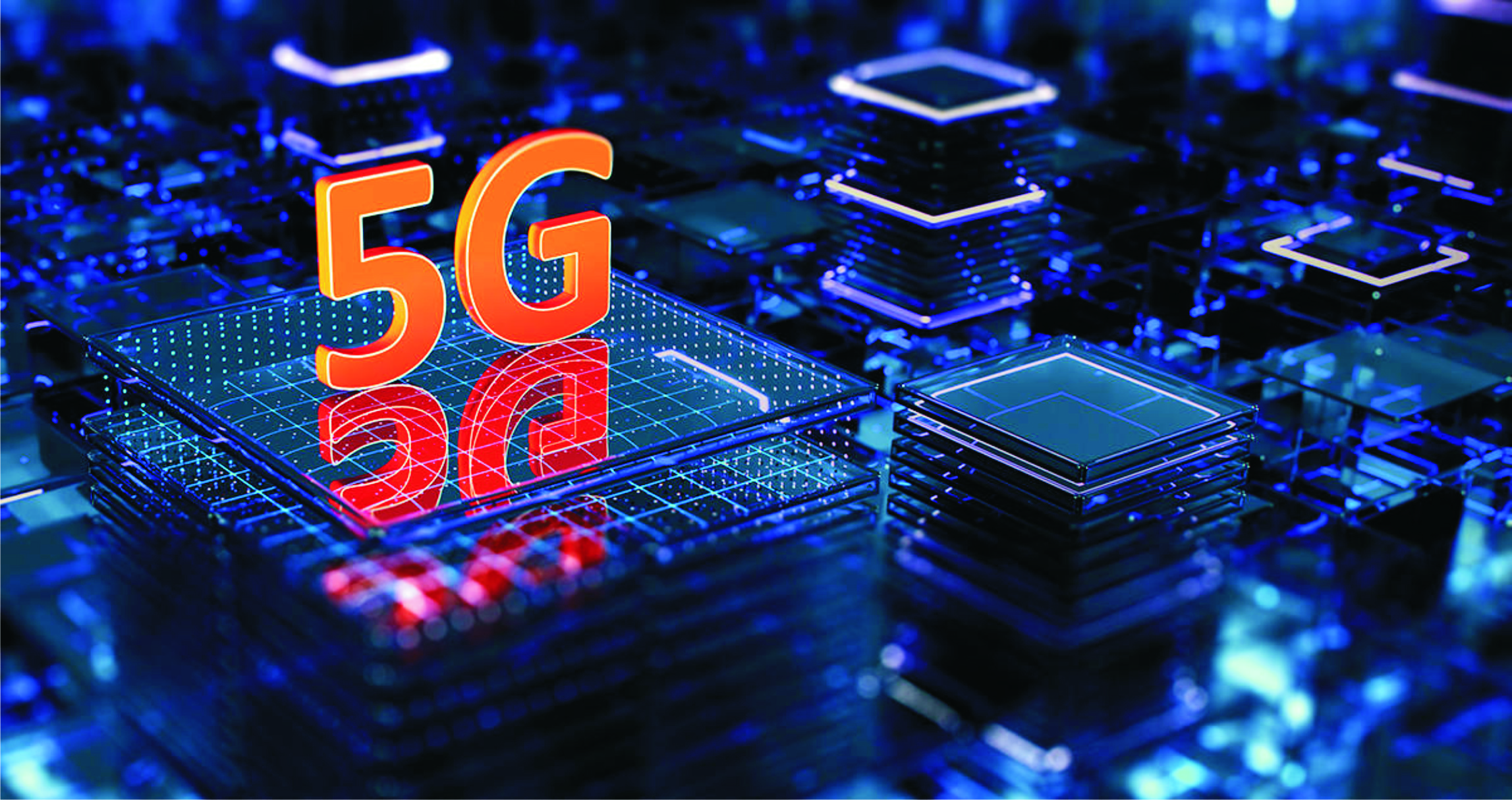 The National Security Adviser (NSA), Major General Babagana Monguno (rtd), yesterday, expressed serious national security concerns and cautioned over the deployment of the 5th Generation (5G) Network.
According to him, if wrongly deployed and left in the hands of the wrong persons, it could be a threat to national security.
Speaking in Abuja during Senate investigative hearing on the present status of 5G Network in Nigeria and its technological impact on citizens, Monguno, who spoke through his Director of Communications, Bala Fakandu, said that (5G) Network would require telecommunications operators in Nigeria to upgrade their equipment to the new technology adaptable (5G) network which if not properly deployed could serve as tools for eavesdropping, cyber-attacks and even espionage by external forces.
The investigative hearing was organised by Senator Oluremi Tinubu, All Progressives Congress (APC), Lagos Central-led Senate Joint Committee on Communications, Science and Technology, ICT and Cyber Crimes and Primary Health Care and Communicable Diseases.
According to him, the Office of the NSA shared its fears with the Nigerian Communications Commission (NCC) during its initial trial of the technology in the country and expects that the concerns will be properly addressed in the draft national policy when it is ready.
The NSA said, "I will agree with the position of the minister that we were contacted at the office of the NSA before the deployment of the initial trial of the 5G Network. I can affirm that the trial has taken place and from our assessment, that there has not been approved for a licence to deploy such a facility so that at least we can allay the fears of citizens.
"I am going to talk about national security concerns. We are aware that the deployment of 5G will come with different types of equipment and so we understand that the stakeholders in the telecommunications industry will make effort to ensure that they upgrade their systems in order to meet up with the new technology.
"But we are concerned about the deliberate vulnerabilities and backdoors within the 5G network equipment. That is one of the key concerns we have and this will make the infrastructure highly susceptible to eavesdropping, tracking, cyber-attacks, military and industrial espionage and other malicious activities by foreign actors.
"We understand these are things that will be put in place particularly in the policy that the minister has talked about but I need to emphasise it so that the stakeholders in the telecommunications industry will understand where we are coming from because the national security concerns are the concern of the Office of the National Security Adviser and concern of the President as well.
"In that guise, we are going to ensure our own position and we urge the minister to carry the office along within the development of the policy so that we could have a robust framework to take care of these areas".
Meanwhile, the Federal Government on its part has told the Senate that Nigeria as a country is prepared and ready for the 5G Network, just as it stressed that the country was at almost the final stage of its realisation and implementation.
Speaking at the hearing, Minister of Communications and Digital Economy, Dr Isa Pantami, said that there was no need for Nigerians to express fears against the backdrop that 5G has no Link with the Coronavirus pandemic.
On whether it has a negative impact on the lives and health of citizen, Pantami said all available research including that of the World Health Organization (WHO) and International Telecommunications Union (ITU) has shown there are no adverse health effects.
He said there was no scientific proof linking Covid-19 to the deployment of (5G) technology or indeed, any other disease, stressing that the radiation in the current (4G) is more harmful compared to (5G).
According to him, the radiation in the kitchen microwave is more hazardous than the (5G) which he said is an advancement of the (4G), just as he appealed to Nigerians to disregard the myths surrounding (5G) and embrace the technology with open hands.
Pantami said, "We have not gotten there whether we will deploy 5G but we are on track conducting research, investigations, engaging stakeholders and definitely if all issues are addressed, the executive will support the deployment of 5G in Nigeria.
"We are not operating in circles. Nigerian telecommunication sector is part and parcel of the International Telecommunication Union (under the United Nations) where issues of telecommunication technology and its impacts are being discussed.
"Most of them issued their positions based on the research conducted globally. I slightly disagree with the statement made by the chairman, Senate Committee on Science and Technology that WHO will finish its research in 2022. The WHO has conducted its research and this is what they have published. So, the report is ready.
"On 29th August, 2019, the Nigeria Communications Commission, as a regulator of our telecommunication sector in the country, announced their intention to begin to prove of concept trial in the country.
"My attention has been drowning to that. And immediately as a supervising minister and as also enshrined in Section127 and 128 of the Constitution and based on the NCC 2003 Act, Section 23, I reached out to the NCC immediately and they briefed me extensively and I advised them to put the process on hold in other to invite more stakeholders to be involved in the process.
"I can report that we also invited all our security institutions to be part and parcel of the trial.
"On the 19th of September, after contacting all stakeholders, the process of a trial to study the impact of 5G in Nigeria was approved by the Federal Government of Nigeria in some selected places. In Abuja, Kano, Lagos, Ibadan, Abekuta and Calabar.
"As we were studying technology, International bodies like ITU and WHO were also studying it.
"On the 25th September, 2019, we conducted the first trial of 5G in Nigeria. In other to demonstrate trust and prove leadership by example, I personally pledged to make a trial so if there is any security implication or medical implication, then Isah would be the number one victim.
"And if there is any relationship with Covid-19, I will be the first victim. To date, I have not contracted the virus. And I did a test up to ten times. So, I did the trial personally.
"Mr President is very much aware of all these stages from the beginning to where we stopped.
"Part of what we have achieved through the engagement, conducting research, engaging ITU and WHO at the international level, we are in the process of compiling our final position. And most of the compiled position will be part of my draft national policy which will be presented to the Federal Executive Council.
"The position is that we are almost at the final stage. So, now, Nigeria is ready for 5G as long as will address the major challenges."
He noted that so far no negative impacts have been established from the research and trial carried both locally and at the international level, adding, "There is no link between 5G and Covid-19. And there is a relationship between 5G and any disease. The only issue being raised usually is about radiation. But people don't realise that the radiation of 4G more harmful than that of 5G.
"The radiation of microwave oven at home is more harmful than that of the 5G. The radiation of even the smartphone itself is even more harmful than that of 5G."
In her remarks, the Chairman of the committee, Senator Oluremi Tinubu (APC Lagos Central) , said that all the submissions made, will really put to rest, all the fears earlier entertained by some Nigerians on the deployment of 5G in the country.
Tinubu, who noted that the committee, based on an aggregate of views expressed by the critical stakeholders at the hearing, will submit a report to Senate in that direction, said, "However just like the proponents of the 5G claim, that the network is the best thing that has happened in the global telecommunication world, there have also been widespread reactions against its deployment especially as it borders on its probable negative health effects on humans.
"Claims and counterclaims have emerged on the possibility of the technology causing injury to human health. As a result, there were protests in various nations of the world including Nigeria and in some instances violent demonstrations.
"The concerns raised include increased cancer risk, cause of Covid-19, cellular stress, increase in harmful free radiations, genetic damages, structural and functional changes in the reproductive system, learning and memory deficits, neurological disorders and negative impact on general wellbeing in humans.
"These and other considerations bordering on human health necessitated the Senate in fulfilling its constitutional responsibility and obligations to mandate its four standing committees to thoroughly investigate the status of 5G Network in Nigeria and its technological impact on Nigerian citizens."