FAAN Partners ICAO On Digital Training Of Personnel
In fulfilment of its desire for capacity development, the Federal Airports Authority of Nigeria (FAAN) has partnered the International Civil Aviation Organisation (ICAO) for a robust digital training of its fire officers and other personnel.
The Managing Director of FAAN, Capt. Rabiu Yadudu, who disclosed this in a statement made available to aviation correspondents through the Corporate Affairs Office on Wednesday, said the agency under his watch was focusing on accountability and responsibility of staff.
According to him, the new FAAN management is aware of the various challenges confronting staff and personnel, as well as each airport, and is working on them in order of priority amidst paucity of funds.
He said further that FAAN management would embark on massive renovation and upgrade of staff quarters across the nation's airports.
The upgrade, according to him, would be done in stages.
Yadudu also charged staff to be professional in the discharge of their duties, and not to compromise their work and career.
"Take your job seriously. People see you through what you do, and you can make a name for yourself through your job. Use FAAN to launch your career", he advised.
The FAAN boss, however, appealed to staff to always communicate their complaints, concerns and challenges to management through their heads of departments and airport managers rather than doing things that would threaten the steady growth of the aviation industry.

Commission Unhappy With Expansion Work At Imo Airport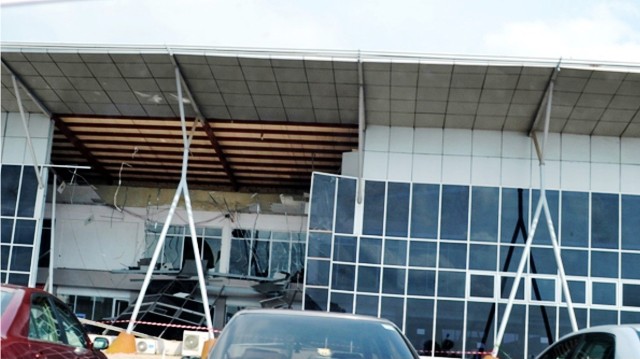 Fiscal Responsibility Commission (FRC) has expressed dissatisfaction with the level of work done at the ongoing expansion of the Imo Airport Apron project in Owerri.
Director, Policy and Standard of the commission, Mr Alex Elikwu raised the concern last Tuesday when he led a team from the commission and Ministry of Aviation to inspect the phase two and three of  ongoing expansion of the Airports Apron project.
Elikwu said he was not satisfied with the level of work done, considering the amount of money released for the contract.
He said: "We are not satisfied with what we are seeing here today; it fell short of our expectations because out of the N 677million contract sum, a total of N560million has been released to the contractor which constitutes 82 per cent of the total sum."
According to the director, the quality of the job done so far also fell short of standard.
He also raised worry over the contractor's absence during the inspection after he was duly informed by the airport manager of their visit.
"We want the ministry of aviation to ensure that the contractor justifies money given to him by the federal government.
"His absence will create a lacuna in our inspection because we need to ask him some technical questions and get direct answer from him but right now that he is not here with us, we will do our report and make recommendations to government," he said.
The director also expressed regrets on the condition of the runway noting that the spotted potholes made the airport runway fell short of internationally accepted standard.
Elikwu said that this called for urgent attention.
The Airport Manager, Rejoice Ndudinachi said the Apron expansion was an abandoned project when she took over management of the airport.
"This project was abandoned when I came in but I insisted that the contractor must come back to site due to flight increase operations in the airport.
"I don't supervise the contractor, directly but the ministry of aviation; I also informed him that inspection team from the presidency will visit the site so I don't know why he is not here," she said.
The airport manager also appealed to the federal government to help connect the airport to national grid, adding that since she came in, she had been running the airport on a generated power supply.

FG Promises To Collaborate With IFATCA On Air Safety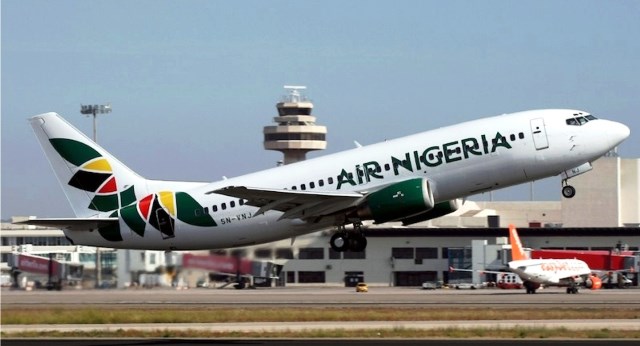 The Federal Government has pledged to collaborate with the International Federation of Air Traffic Controllers Association (IFATCA) and other relevant stakeholders in the aviation industry in a bid to ensure continuous safety and seamless air navigation in Nigeria.
The Minister of Aviation, Sen. Hadi Sirika, who disclosed this during a regional stakeholders forum on air safety in Abuja, yesterday, noted that there has been a deliberate and aggressive efforts by government in the area of manpower training in the aviation industry.
He said that government was prepared to partner with the international body of air traffic controllers in a bid to ensure safe skies both in Nigeria and globally.
Sirika noted that the job of an air traffic controller was both crucial and critical to the overall safety of air travel, pointing out that government in realisation of this, was determined that air traffic controllers are proficient in their job.
According to him, a total of 86 air traffic controllers have been trained and deployed under his watch, while 46 are being trained at the Nigerian College of Aviation Technology in Zaria, adding that another set of 40 air traffic controllers trained by the Kano State government have been absorbed into the Nigerian Airspace Management Agency (NAMA).
The aviation minister also said that part of efforts to make the job of air traffic controllers more efficient and less cumbersome was the earlier deployment of Automatic Dependant Surveillance / Controller Pilot Data link Communication.
He said that this equipment had been deployed both in Kano and Lagos area control centres, and promised that government would implement the agreement reached at the forum.
He pointed out that IFATCA remains a critical stakeholder in the global aviation family.
He urged the air traffic stakeholders to intensify efforts on achieving unbroken air safety within the region and beyond, adding that this requires collaborative efforts across the borders to ensure seamless, safe and efficient air navigation.
The minister, however, noted that the Africa and Middle East region which has more than 15 per cent global population contributes marginally to the global air travel, saying the time has come for the region to put its act together and take up the challenge.

FAAN Moves To Curb Pollution At Airports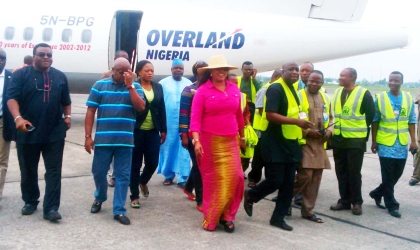 The Federal Airports Authority of Nigeria (FAAN) has said that efforts have been intensified to curb pollution at the airports so as to make them safe and healthy.
The Managing Director of FAAN, Capt. Rabiu Yadudu, disclosed this yesterday while speaking to newsmen on curbing pollution emission at airports, in Lagos.
He noted that environmental management studies/environmental audits carried out in all the airports in Nigeria showed that the amount of air pollution arising from the airport operations were all within acceptable limits of the World Bank and federal ministries.
"At the Murtala Muhammed Airport, we are taking a study of carbon emissions and we found out that there are four levels in reducing carbon emissions.
"We are almost through with the first level which is mapping. We have taken statistics and got data of emission that has to do with electricity generating sets and all that. We are keying to that at the airport , we have also completed that of the Abuja airport.
"In our own part in the airport, we have tried to stop the use of pure water and also to discourage water bottles, plastic containers.
"A lot of things have been put in place to reduce plastic usage at the airports. Within our environment, we are also encouraging paper bags instead of plastic and nylon littering in the whole environment ", Yadudu said.
The FAAN boss also explained that air pollution was caused by various gaseous pollutants arising from human developmental and industrial activities and with disregard for best practices with respect to emissions management.
Yadudu reiterated the importance of collaborating with relevant agencies to develop the state action plan for implementation for carbon offsetting and reduction scheme for international aviation in Nigeria in order to ensure a safe and healthy environment.
He also added his voice to the global environment body to identify challenges of air pollution emanating from different human activities.