Wike Explains Investment On Road Infrstructure
The Rivers State Governor, Chief Nyesom Wike has declared that he developed critical road infrastructure across different parts of the state because he is committed to safety on Rivers roads.
Speaking during the launch of the 2019 "Ember" months campaign by the Federal Road Safety Commission (FRSC), yesterday, Wike said that Rivers roads were designed to ensure that motorists ply on standard routes.
Represented by the Administrator of Greater Port Harcourt City Development Authority, Amb Desmond Akawor, the Rivers State governor urged motorists to respect rules of driving and the relevant road signs.
He said: "For the state, our governor has actually done what he is supposed to do as a governor to build infrastructure that will make people drive home safely. The Rivers State governor has built roads that will improve safety.
"Most of Rivers roads create the critical pathways that will enable people to drive home safely and see their families."
Wike said that he is developing more road infrastructure to ease traffic flow and enhance safety on the roads.
"I am sure you're all aware that the next 16 months we will see three new flyovers being constructed by the administration of Wike work has started on the bridges", he said.
Bayelsa, Kogi Polls: Sack IGP, HURIWA Tells Buhari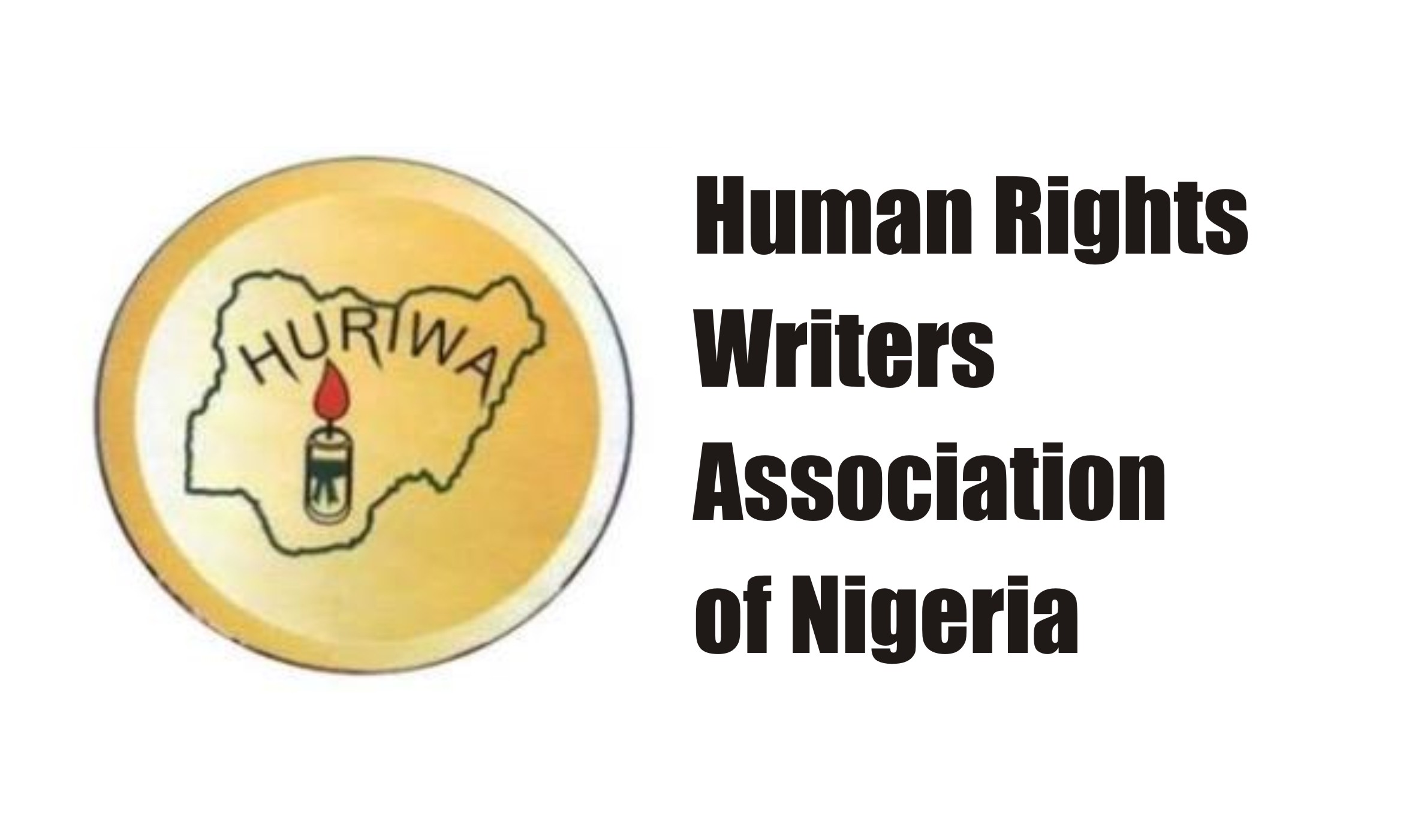 The Human Rights Writers Association of Nigeria (HURIWA) has called on President Muhammadu Buhari to sack the Inspector General of Police (IGP), Mohammed Adamu over his failure to ensure adequate security during the just concluded elections in Bayelsa and Kogi states.
HURIWA explained that failure to sack the police boss would indicate that Buhari and his government directly benefited from the insecurity in Bayelsa and Kogi states.
The rights group said the police chief was disgracing Nigeria for embarking on what it termed meaningless voyage of discovery in search of infantile reasons for security failure during the just ended governorship elections in Kogi and Bayelsa states.
HURIWA stated this in a statement signed and made available to newsmen by its National Coordinator, Emmanuel Onwubiko, yesterday.
It expressed shock that the IGP can be heard saying that politicians used fake policemen to undermine the security of the elections even when the police's hierarchy had deployed 66, 241 police operatives for the exercise.
Senate Passes Finance Bill 2019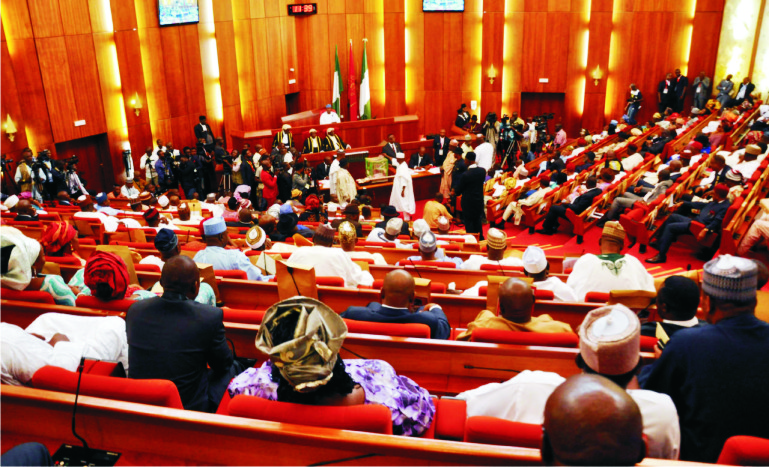 The Senate, yesterday, passed the Finance Bill 2019, which increased the rate of Value Added Tax (VAT) from five per cent to 7.5 per cent and equally streamlined the nation's tax regime.
The passage of the Bill followed the presentation and consideration of the report of the Senator Solomon Adeola-led Senate Committee on Finance on the Finance Bill 2019.
In his comment after the passage of the Bill, the Senate President, Dr Ahmad Lawan, said the amendment is meant to generate revenue to fund the 2020 Budget.
Lawan said: "We amended seven Acts largely to ensure that we streamline the tax system in Nigeria and ensure that we get revenues for government to provide services and infrastructure to the citizens of this country.
"What we have done is very significant because this is to ensure that we not only have sources of funding but credible and reliable sources of funding for the 2020 Appropriation but also for subsequent activities of government.
"The revenue generating agencies will have to sit up. The National Assembly, particularly the Senate, will be mounting a lot of oversight. If they have targets, we must ensure they meet the targets.
"I believe what we have done is not to put taxes or burden on the ordinary people. What we have done is to create more revenue."
The seven Bills that were amended included: Petroleum Profit Tax Act (PPT), Customs and Excise Tax Act, Company Income Tax Act (CITA), Personal Income Tax Act, Value Added Tax Act, Stamp Duties Tax Act, and the Capital Gains Act.
Lawan urged revenue generating agencies to sit up, and ensure they do their work with patriotism.
The Finance Bill was presented alongside the 2020 Appropriation Bill to the National Assembly by President Muhammadu Buhari on October 8, 2019.
Adeola said following the presentations at the public hearing and submissions made by the relevant stakeholders, the committee observed that:
"The Bill sought to amend the provision of the Companies Income Tax Act by curbing Base Erosion and Profit Shifting (BEPS) as proposed by the Organization for Economic Cooperation and Development (OECD) and broaden the triggers for domestic taxation of income earned by non-resident companies in Nigeria through dependent agents and via online market platforms."
By: Nneka Amaechi-Nnadi, Abuja
Sowore, Bakare's Sureties Not Subject To DSS Verification, Falana Insists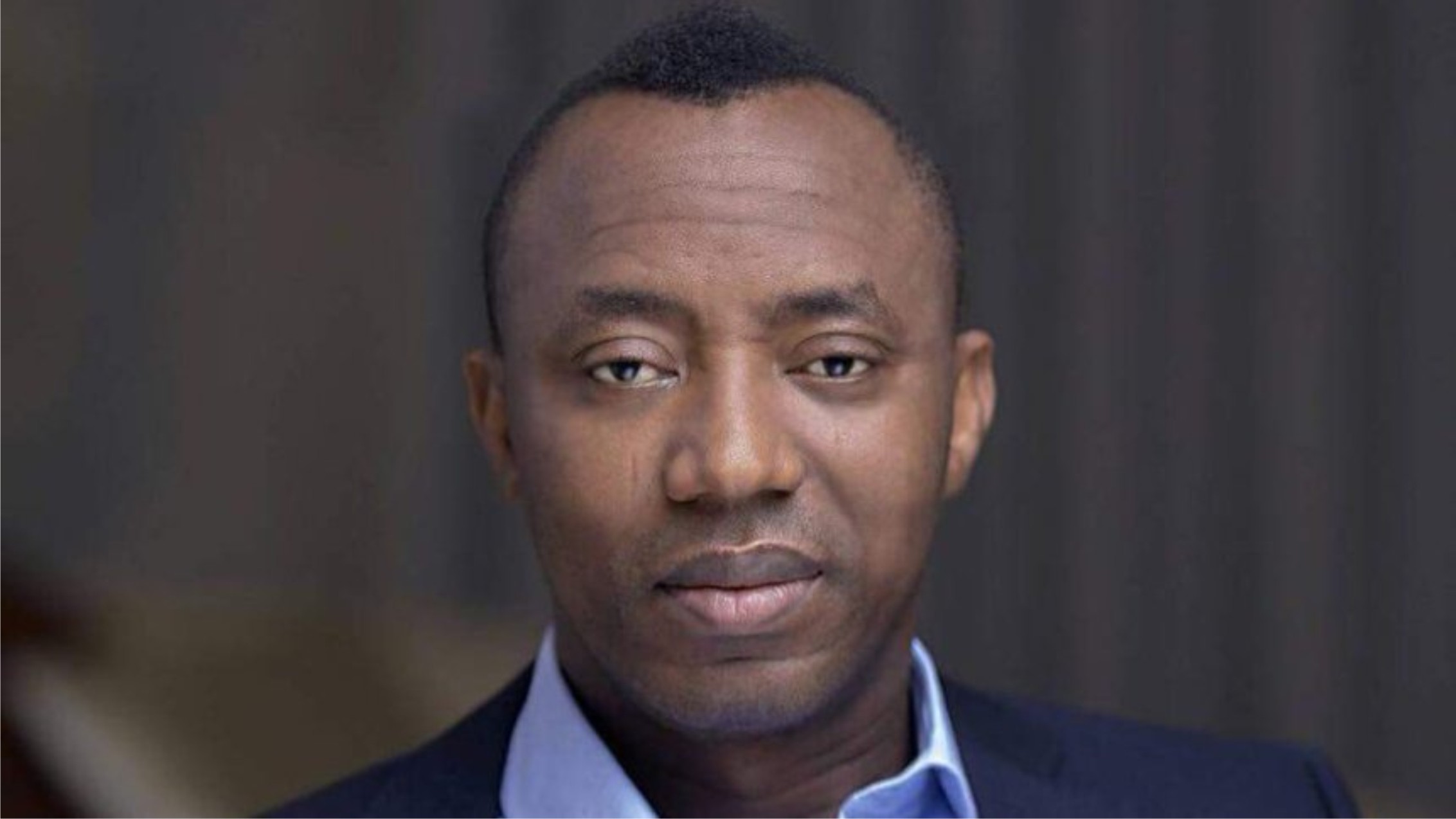 Human rights lawyer, Mr Femi Falana (SAN), has faulted the claim by the Department of State Services (DSS) that it could not release #RevolutionNow protest convener, Omoyele Sowore, and Olawale Bakare on bail until it sees and verifies their sureties.
Falana, who is a lawyer for the two detained activists, said in a statement, yesterday, that the judge, who admitted Sowore and Bakare to bail and ordered their release, did not assign the DSS with the responsibility of verifying their sureties.
The two men had perfected the bail conditions given them by Justice Ijeoma Ojukwu since November 6, according to Falana, but more than two weeks after, the DSS had refused to let them out of its cells.
In a statement made available to newsmen, yesterday, Falana said, "Pursuant to the verification of the sureties of Omoyele Sowore and Olawale Bakare by the Federal High Court, the trial judge, Honourable Justice Ifeoma Ojukwu, made an order on November 6, 2019, for the release of the defendants from the custody of the DSS.
"The court order has not authorised the DSS to approve the sureties before releasing Sowore and Bakare from custody.
"Kindly find below the court order being treated with contempt by the DSS which has continued to parade itself as a law-abiding security organisation."