RSG Upgrades, Recognises Two Traditional Stools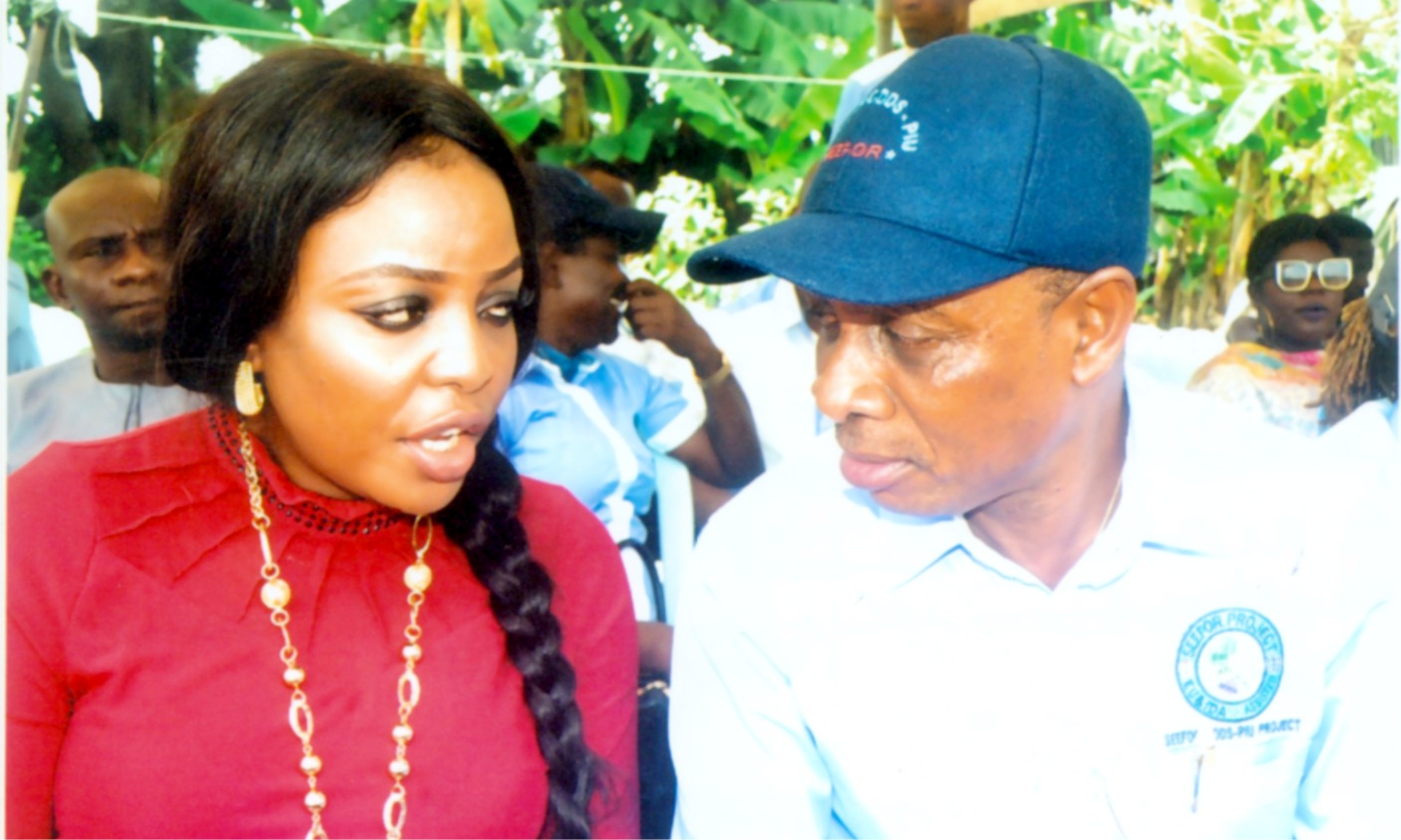 The Rivers State Government says it has endorsed the appointment and elevation of the stool of two monarchs in Ikwerre and Obio/Akpor Local Government Areas of the State, respectively.
Those recognised were Eze Iheanyi Prince Williams, Eze Chitusurugo 3, Nye Nweali Ubima in Ikwere Local Government Area, whose stool was elevated from 2nd Class to 1st Class, while Eze Sir Raymond E. Chinda, Nyenwe-Eli Ezeolu, 2nd Class, Obio/Akpor Local Government Area was recognised as the incumbent.
Permanent Secretary, Ministry of Chieftaincy and Community Affairs, Felix Odungweru disclosed this in a letter he read on behalf of Governor Nyesom Wike during a brief but colourful ceremony at the Ministry' conference room in Port Harcourt on Wednesday.
"I welcome you on behalf of His Excellency, Barr. Nyesom Wike, Executive Governor of Rivers State and to inform you that he has graciously given endorsement to the appointment and elevation of two of us here seated as Paramount Rulers.
"Government Upgrading/Recognition of the Stool of Nye Nweli Ubima to 1st class and the recognition of the incumbent HRM Eze Iheanyi Prince Williams, Ikwerre Local Government Area of Rivers State. I humbly write to inform you that His Excellency, Chief (Barr) Ezenwo Nyesom Wike, the Executive Governor of Rivers State has given recognition and classification to you as HRM Eze Iheanyi Prince Williams, Eze Chitusurugo 3, Nye New- Ali Ubima, 1st Class, Ikwere Local Government Area dated on the 4th of November, 2019.
"Ob behalf of the Executive Governor of Rivers State, we give you this letter of recognition and we wish HRM a fruitful and peaceful reign. Please accept our congratulations!
"In the same vein, His Excellency has given recognition to HRH Eze Sir Raymond E. Chinda, Nyenwe-Eli Ezeolu, Obio/Akpor Local Government Area of Rivers State.
"Government classification and recognition of Nyenwe-Eli Ezeolu and recognition of the incumbent HRH Eze Sir Raymond E. Chinda, 2nd Class in Obio/Akpor Local Government Area of Rivers State.
"I humbly write to inform you that His Excellency, Chief (Barr) Ezenwo Nyesom WIke has given recognition and classification to you as HRH Eze Sir Raymond E. Chinda, Nyenwe-Eli Ezeolu, 2nd Class, Obio/Akpor Local Government Area. Date of this recognition is 4th November, 2019".
Dennis Naku
Varsity Declares Operation Zero Pothole Embarks On Massive Roads Rehab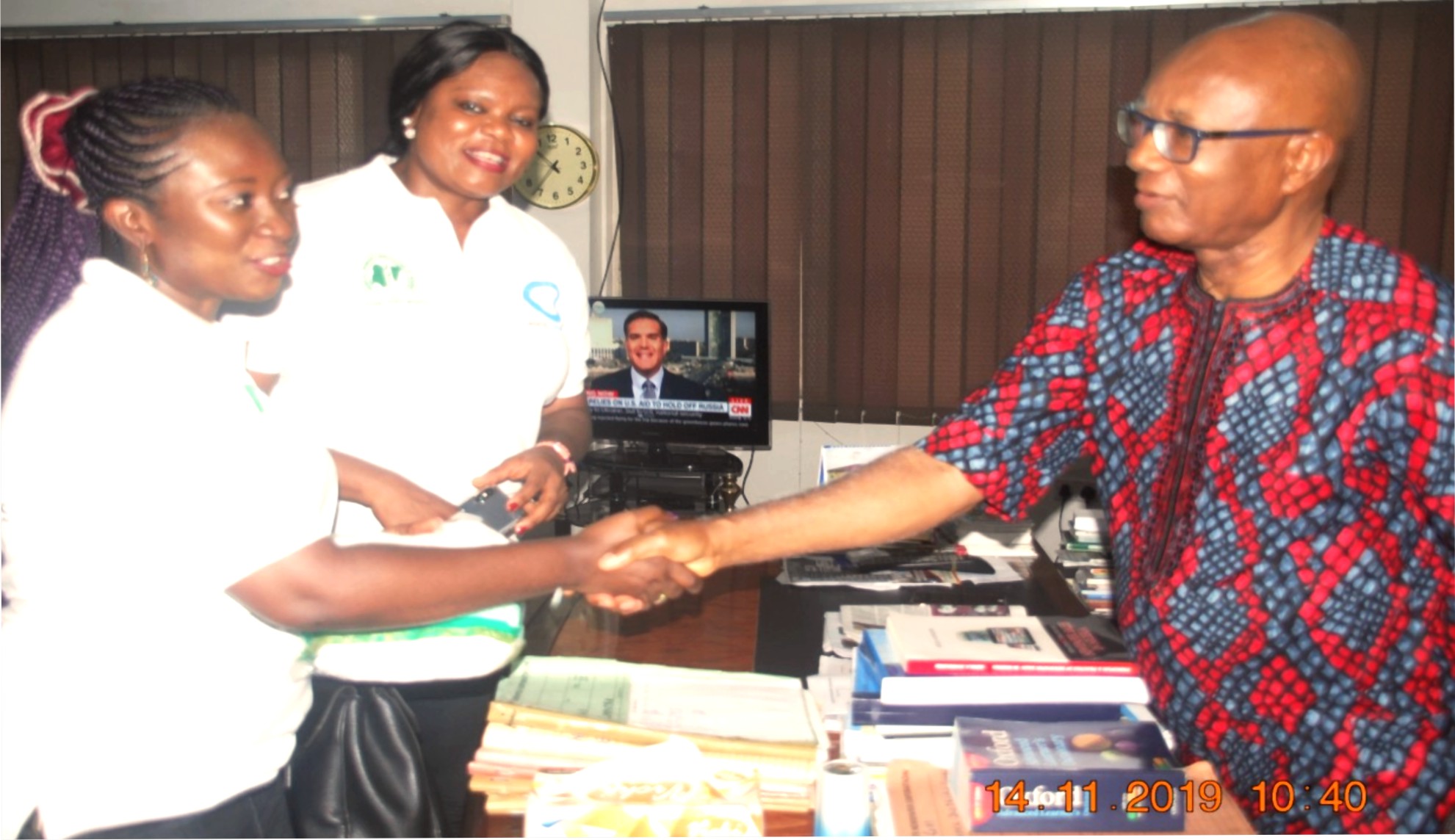 The Vice Chancellor (VC) of the University of Calabar, Prof. Zana Akpagu has declared 'operation zero porthole' by embarking on massive rehabilitation and reconstruction of roads on campus.
Akpagu who has carved a niche for himself in terms of massive infrastructural development among others in the university has vowed that UNICAL roads will be as smooth as anything before the end of the month.
The hitherto impassable Ring Road by the Faculty of Engineering is wearing a new look having been asphalted and made nylon smooth.
Also, the stretches of roads from the Malabor hostel up to the Chapel of Redemption, and from there to the Faculty of Management Sciences are also being asphalted.
Other roads receiving attention at the moment include the Prof. Ayandele Boulevard and the old Medical College roads. Our interactions with the project supervisors indicates that they are under strict instructions to ensure quality work.
Speaking, the Vice Chancellor said that his administration was committed to improving all aspects of Unical to a world class standard.
He said that the standard of the roads he inherited, some of which have not been maintained since construction no longer suited the rising profile of the University hence the massive rehabilitation.
Akpagu reiterated his commitment to the welfare of staff, Students and the overall objective of making Unical one of the best in Africa and the world.
Timothy Abang, a Student of Engineering described the ongoing rehabilitation as a welcome development adding that the proactivenss of the VC was why many have opined that if it were possible his tenure should be elongated beyond five years.
"We the students and I know some staff share in our sentiments believe that someone like our hardworking VC deserves more than just five years. Recently, a senior friend who graduated six years ago visited Unical and was shocked at the pace of development in such a short period.
"I'm aware that some of the roads since construction have never been maintained. Remember that he started this last semester with the Malabor and Medical School roads. He also opened another road beside Centre for General Studies to give students like us who live in the hostel easy access to the campus. So, everyday, he's thinking of how to add value to the system and make life better for his students", he said.
By: Friday Nwagbara, Calabar
Diabetes: Expert Cautions Patients On Food Intake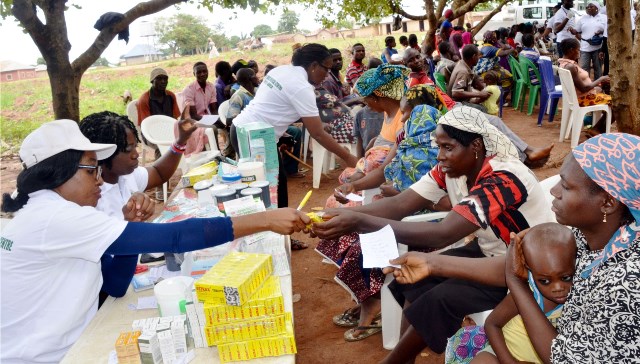 In commemoration of this year's World Diabetes Day celebration, a diabetes expert, Dr Nkiru Nwachukwu, has called on Diabetes patients to moderate food intake in order for them to live long.
Speaking at a one-day seminar organised by the International Association of Lions Clubs District 404-A2, Nigeria in conjunction with the Independent National Electoral Commission (INEC), Nwachukwu stated that diabetes patients should know that they have equal opportunity to live long as others.
Nwachukwu, who described diabetes as high sugar or glucose in the blood, said in Africa almost all foods contain carbohydrate, hence the need for food consumers to eat moderately.
According to the diabetes expert, there are four levels of Diabetes, namely Type I, Type II, Gestational and Pre-diabetes, noting that people with Type I and Gestational levels are at the dangerous stage.
She therefore, advised such diabetes patients under that category to ensure they take their drugs regularly and do more exercise.
While stating that diabetes is a horrible disease that affects all organs of the body if not properly managed, she said does not mean death.
Also speaking, the Past Region Chairperson, Lion Club Ambassador, Sado Theophilus stated that the club partners with INEC in order to screen diabetes patients so as to have a society free of diabetes.
Theophilus state that Lion Club was a Non-governmental Organisation that sustains its activities through the collective efforts of members, while urging all well-meaning individuals to join the club to better the lives of people in the society.
He stated that one of the core areas the club holds dearly is ensuring that the people world over practice healthy living by doing regular exercises and for those already diagnosed with diabetes to take their drugs regularly.
Earlier, the Resident Electoral Commissioner (REC) in Rivers State, Mr Effanga Oboh, stated that the society has been plagued by many deadly diseases such as diabetes, noting that the screening and lectures presented would reduce the high rate of diabetes cases reported in the society.
The REC, who was represented by the State INEC Secretary, Mr Etim Umoh stated further that diabetes is plaguing people in the world that necessitated the commission is focusing now on the health of its workers and society at large, hence the essence of organizing the free screening, counseling and consultation so that people would have a better understanding about what they should eat and do to stay healthy.
By: Susan Serekara-Nwikhana
Fraud: Customers Urge Police To Rearrest Estate Developer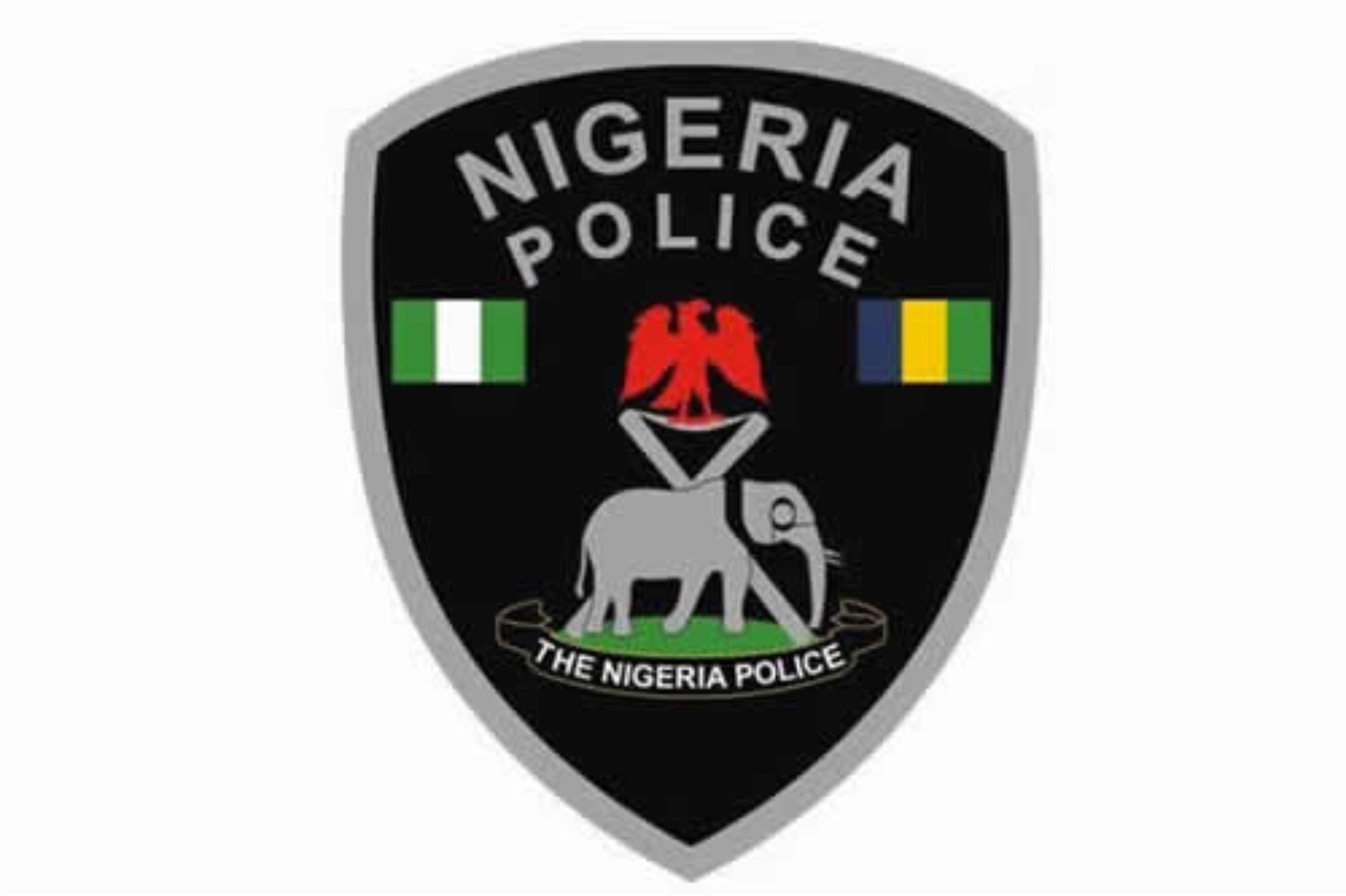 Customers of a real estate company, 'Livelihood Homes Limited', popularly known as the De-villa are demanding that the police declare the Managing Director of the firm, Felix Nworgu, wanted over alleged fraudulent practices.
The Police said investigation was ongoing to unravel the truth following the alleged selling of lands in Ikwerre Local Government Area to unsuspecting members of the public by an estate developer and owner of the De-Villa.
One of the customers, Micheal Ezedike, who spoke on behalf of others, made the call when they paid a visit to the Rivers State Police Headquarters in Port Harcourt, the State capital yesterday.
Ezedilke alleged that Felix was expected to meet with the State Police Commissioner, Mustapha Dan-Daura, for further interrogation on the land fraud allegation a fortnight ago, but failed to honour the invitation.
According to him, "It is right that the Police would have declared this man wanted before now, knowing fully well what is involved. The question we are asking is that is it when this man travels outside Nigeria or when he runs that they will declare him wanted?
"What about our money? Nobody can tell us he is above the Rivers State Police Command. We are talking about one man here giving us issue. But we cannot take the laws into our hands. This man was arrested by the Police and it is the police that left (released him on bail) this man," he said.
Speaking to newsmen on the developmnt, spokesperson of the State Police Command, Nnamdi Omoni, appealed to those concerned to exercise patient and allow for holistic investigation into the matter.
"Well, as far as we are concerned, the matter is receiving serious attention such that we will not be able to say on air. But I want to assure the victims that is his clients, that they will get justice in the circumstance.
"We have deployed everything in our arsenal to ensure that De-Villa is brought to justice. So we only need the cooperation and understanding of the public, especially the victims.
""Let them be patient and also compose themselves because this man we have seen may inadvertently penetrate them, break their ranks and then steal the show," he warned.
By: Dennis Naku