Osimhen, Ziyech's Stocks Rise In Champions League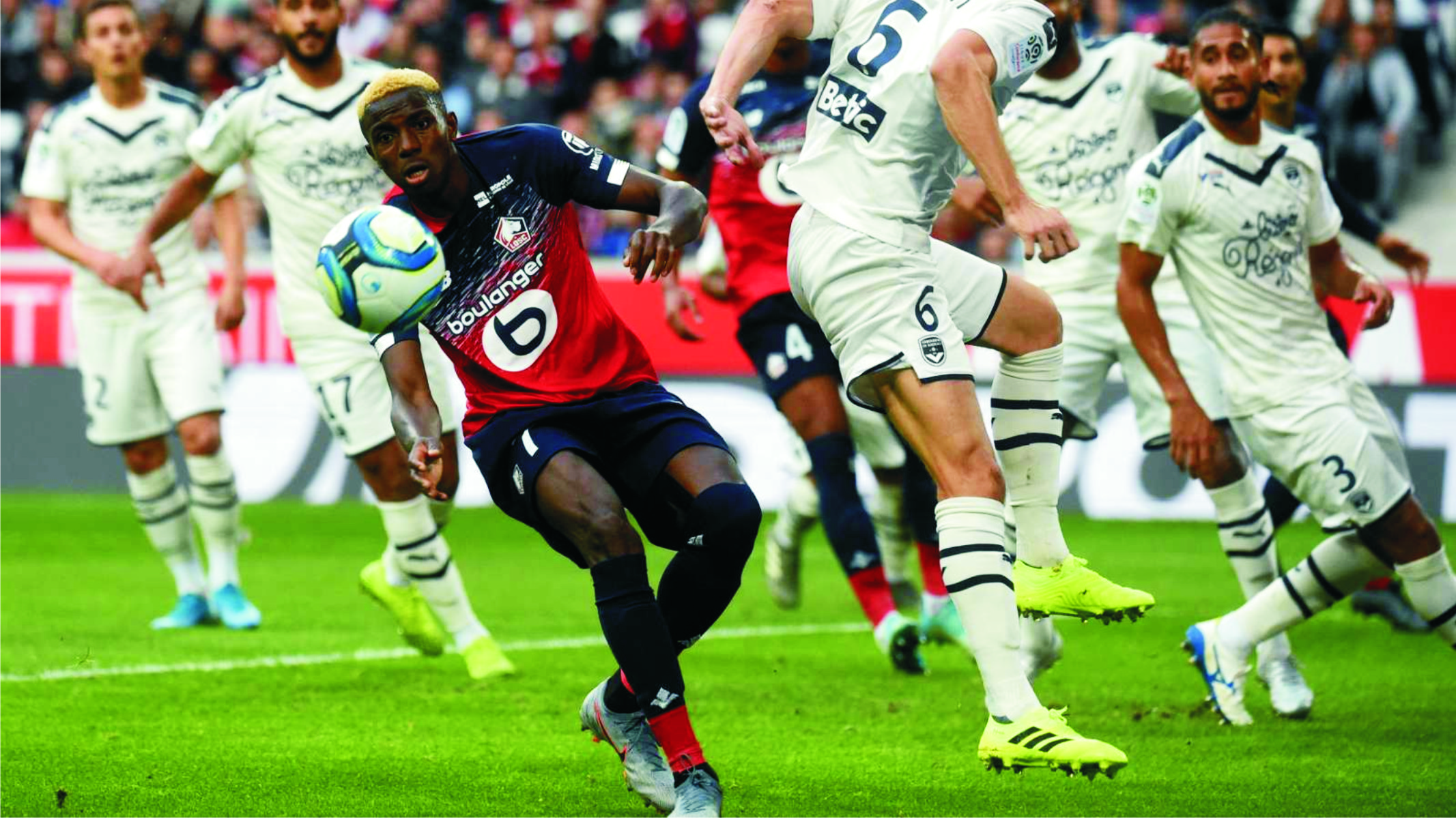 Their sides may both have failed to win in the process of conceding four goals on the road, but Hakim Ziyech and Victor Osimhen's stocks continued to rise after their Group H performances last Tuesday.
For Ajax Amsterdam, Ziyech was given a relatively rare opportunity to play centrally against Chelsea. After assisting Donny van de Beek's goal in a 1-0 win at Tottenham Hotspur last season, the Morocco star again delivered on the big stage with plenty of wealthy Premier League clubs watching.
In the first half, Ziyech's sublime in-swinging cross from the right was turned home by Quincy Promes. Having seen his deflected shot finished from an offside position against Chelsea in Amsterdam two weeks ago, the pair had combined for a lovely goal in London.
Whilst Opta did not give Ziyech an official assist for Ajax's third goal, it was undoubtedly again down to his superb delivery. Swinging in a freekick from the right touchline, the ball hit the post and deflected in off Kepa Arrizabalaga's head.
In the second half, he provided van de Beek with a second goal in the English capital, rifling a pass into his teammate, who controlled instantly and fired in the bottom corner.
Playing centrally is nothing new to Ziyech, but he is not often untrusted with that role in these big Champions League ties. Most often, he is used on the right flank with some freedom to move inside.
For Premier League clubs scouting him, they will no doubt have pored over dozens of his games in league and continental action, and such is his consistent excellence in the Eredivisie, there is now little to learn from watching him rack up the goal contributions in an obviously inferior league.
Therefore, it's only natural that most importance will be placed on his Champions League displays. Seeing him as a creative operator, but ultimately still from a wide role has seemingly not convinced any suitors of the highest calibre.
Bayern Munich seemed to sound out his agent for a move as something of Plan C after moves for Callum Hudson-Odoi and Leroy Sane fell through – owing partly to ill-timed injuries – but he could not be much more different than those wide players.
Ziyech is more in the mould of Mesut Ozil, James Rodriguez or Juan Mata, all previously pure, left-footed number tens who have had to play on the sides to be accommodated at times, but were ultimately pushed to the side of their clubs' plans for the biggest matches.
Not all of the big clubs want genuine wingers, but many do at least want a vertical player who can make runs in-behind defence exactly like Quincy Promes does for Ajax.
If Ziyech is to receive genuine transfer interest from a club which he doesn't consider to be a step-down, maybe he needs to play centrally again and look to reinvent himself as more of a Bernardo Silva or Angel Di Maria circa 2014. A player who could be awkwardly identified as a half-space number eight or ten.
He still has some way to go to change the perception of himself as a luxury player, though.
It is telling that when Ajax went down to nine men at Stamford Bridge, all of Promes, van de Beek and Dusan Tadic remained on the pitch (despite the latter's ineffectual display thoughout), but Ziyech was immediately withdrawn.
National Volleyball League: NCS Vows To Defend Title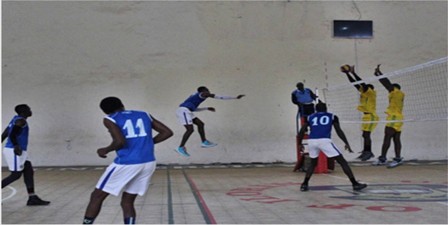 Defending champion, Nigeria Customs Service (NCS), has vowed to retain its title in both male and female categories at the National Volleyball Premier League slated for between November 21 and December 1 in Abuja.
Head Coach of the male NCS team, Eric Kefas disclosed this while speaking with newsmen yesterday in Abuja.
Tidesports source gathered that the league is scheduled for Indoor Sports Hall, Package B of Moshood Abiola National Stadium, Abuja.
Kefas said both NCS male and female teams had been training and fine tuning their strategies to retain the title.
"We have prepared both teams very well and we are ready to go all the way in the competition.
"We want to be steps above other teams as we are ready to do NCS proud at the end of the tournament," he said.
He said the teams were prepared and well motivated against upsets and surprises during the 10-day competition.
Captain of the team, Isaac Geofrey, said they were mentally and physical ready for the tournament.
"We have been in camp for the last three weeks preparing for the league, we are not afraid of any team, we will be going all out to defend our title both in the male and the female categories," he said.
The Secretary General, NCS Sports Unit, Samuel Onikeku, said they had set a continental ticket target for the teams, adding that the teams were well motivated to attain the target.
"We have motivated the teams in terms of welfare, all thanks to NCS Comptroller General Hameed Ali, we have also asked them to retain their title and pick continental tickets," he said.
Meanwhile, that eight male teams and seven female teams would vie for honours in the competition with the match fixtures slated for Friday.
The male teams include NCS, Nigeria Security and Civil Defence Corps (NSCDC), police, Nigeria Immigration Service (NIS), Kano Pillars, Plateau Rocks, UCEM and Famous spiders.
The female teams are- NCS, NSCDC, NIS, COAS-Army, Benue Queens, Delta Force and Kada Emeralds.
Violence Taints Nasarawa, Plateau Utd Draw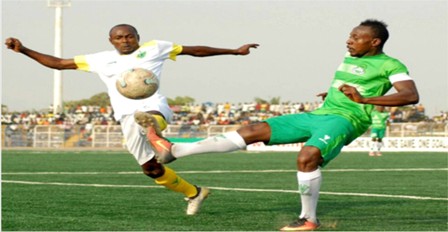 Hosts Nasarawa United Football Club and Plateau United Football Club of Jos on Wednesday in Lafia ended their Match Day 4 clash 1-1, with an orgy of violence trailing the game.
After the game at the Lafia Township Stadium, the Match Commissioner, Referee and the two Assistant Referees were among those who suffered attacks.
Also, Bala Nikyu, the Head Coach of Nasarawa United, was among victims of the attacks instigated by fans who felt that the match had been poorly officiated.
Players and officials of Plateau United FC were forced into the middle of the pitch till police reinforcements were in place to ensure their safety out of the stadium.
Tidesports gathered that even before the end of the 2019/2020 Nigeria Professional Football League (NPFL) fixture, tension had heightened in the spectators stands.
There was an agitation among the home club fans about the club's poor performance since the beginning of the new season, and a good result was needed to douse tension.
When Nasarawa United's Anas Yusuf scored in the 43rd minute, it seemed possible the home side would record their first win of the season.
But a glancing header by Mustapha Ibrahim made it 1-1 in the 54th minute to change the match's complexion and for the fans to begin to express their frustration verbally.
The situation got worse with centre referee Bashir Salihu's decision to overlook a tackle on a Nasarawa United player in their opponents' penalty area late during the game.
The angry home fans were then joined by other fans who trooped into the stadium after the match ended, throwing stones, chairs and other objects at the referees.
It was during the attack on the match officials that an object hit the head of Nikyu, who was then quickly attended to by the club's medical team.
In a reaction, Eche Amos, the Media Officer of Nasarawa United, who expressed sadness over the incident, blamed poor officiating for the violent melee.
Rohr's Contract Extension Lies With NFF-Dare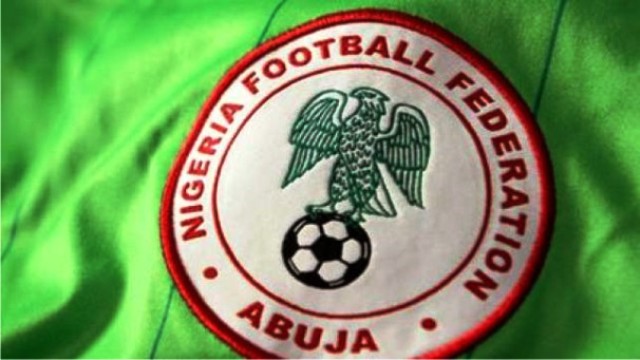 The Minister of Youth and Sports Development, Sunday Dare says the issue of contract extension for Super Eagles coach, Gernot Rohr lies with the Nigeria Football Federation (NFF).
The minister gave the clarification on Wednesday in Abuja at a brief meeting with Rohr before dashing for the weekly Federal Executive Council (FEC) meeting at the presidential villa.
Tide sports source reports that the media have been washed with news of a log jam on the extension of the coach's contract.
Rohr's current contract expires in June 2020 which will fall to the middle of the 2021 AFCON qualifiers.
Dare, however, stressed that the ministry would continue to give the coach all the necessary support as the NFF finalises its meeting on the contract talks.
"The issue of contract with Rohr will be best handled by the NFF, I understand the need to work the fine lines.
"I understand there is a contractual arrangement with the NFF, I will allow the NFF to work through its process, " the minister said.
Dare charged the coach not to be distracted but intensify efforts to take Nigerian football to the pinnacle.
"Are we happy about where our football is at the moment, not exactly but we know there's an ongoing process that we make this country a better football nation. That process is on and you are part of the process",he added.
He  tasked the coach on working with stakeholders to develop the Nigeria Professional League (NPL) in line with international best practice.
" More importantly your knowledge and support for the domestic league will be very important because you can share your experience with our local coaches, " the minister said.
Earlier, Rohr congratulated the minister on his appointment and efforts to reposition Nigerian sports.
He pledged to work more closely with the minister going forward as the Super Eagles strive to pick the AFCON 2021 ticket.
High point of the event was the presentation of an autographed Super Eagles jersey by the coach to the minister.
Nigeria currently top group L of the 2021 AFCON qualifiers with six maximum points ahead of Benin Republic, Sierra Leone and Lesotho