Edochie Is A Bad Actor – Illustrator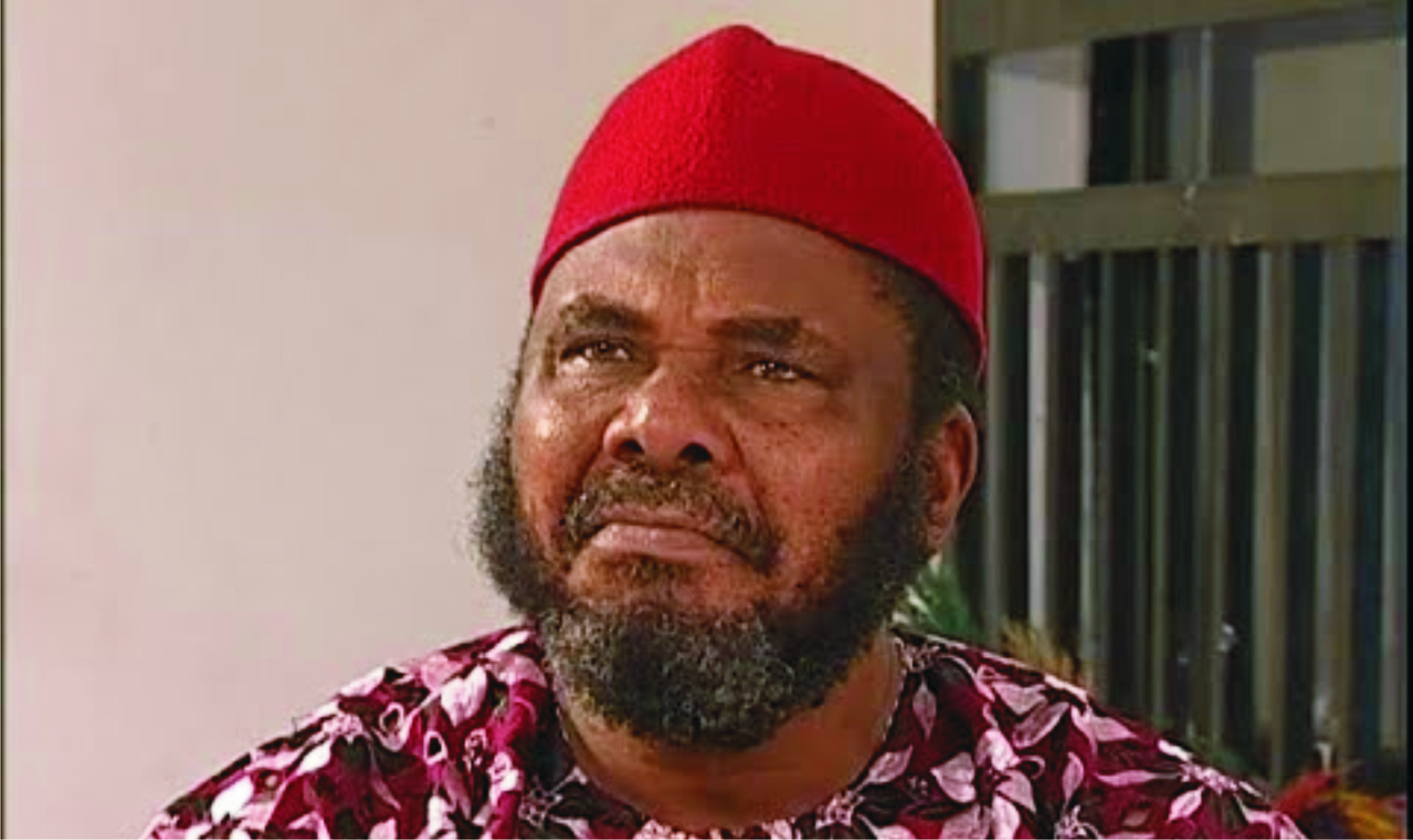 Lotanna Odunze, who is widely referred to as Sugabelly, referred to Pete Edochie as a bad actor on Wednesday, November 6, 2019.
"Pete Edochie is a really bad actor," Sugabelly tweeted.
Odunze made the statement in a series of tweets, where she gave the reasons for her opinion on the acting abilities of veteran actor, Pete Edochie.
"…He's been playing the same role his entire life. Acting isn't quoting proverbs. But Nigerians live and die by seniority so the older he gets, the less anybody is able to point this glaring elephant in the room out," she opined.
The Sugabelly, who runs an online platform where the Igbo language is being taught for a fee, went on to criticize filmmaker, Kunle Afolayan and veteran actor, Joke Silva.
A U.S. based illustrator, SugaBelly says Pete Edochie is a bad actor who churns out proverbs rather than acting.
The illustrator said Afolayan's recent effort, 'Mokalik' is 'nonsense'.
'Kunle Afolayan needs to refund me the over 1 and a half hours of my life I wasted watching his nonsense film Mokalik,' she tweeted.
Though Sugabelly said Joke Silva is a pretty good actress, she chides the old actress saying she overacts.
"Joke Silva is a pretty good actress but she overacts a lot. Not through her movements but through her voice. She always sounds as if she's reciting Shakespeare when she's meant to be chatting with her adult child at breakfast. Also, she doesn't have much variation in roles," she said.
Fans of the Nigerian movie stars – especially Pete Edochie – won't have any of Igwe-Odunze's take on Nollywood and they are gunning for her head.
The illustrator maintains that Hollywood actors like Leonardo Di Caprio and Brad Pitt rank high as versatile and good actors.
However, a fan has declared that calling Pete Edochie a bad actor is ridiculous and here's why.
It is clear that not every actor will have the adjective 'good' or 'bad' to qualify their ability to interpret roles but calling Pete Edochie a bad actor is laughable.
American film writer, Lee Daniels once said, 'Most actors want the audience to like them, and that leads to bad acting'. Pete Edochie has reached great heights in his career. He enjoys doing what he does best without waiting for the audience to cheer him on. At least not at the age of 72!
The Academy For Motion Picture Arts and Sciences had, on November 4, disqualified Genevieve Nnaji feature film, 'Lionheart' from potentially getting nominated in the 'Best International Feature Film' category at the 2020 Oscars.
'Lionheart' was Genevieve's directorial debut and she also starred in the film alongside popular Nollywood names like Nkem Owoh, Pete Edochie, Onyeka Onwenu, Kanayo O. Kanayo and Nigerian rapper Phyno. [Instagram/GenevieveNnaji]
The news got several Nigerians and non-Nigerian agitated over what should have been Nigeria's first representation at the widely accepted movie awards.
As the dust was clearing off, the seething anger in Nigerians was re-ignited when a tweet claimed Edochie's acting abilities is poor in a bid to point out that most Nigerian films are bad and couldn't make it to the Oscars. The Twitter user went further to berate some Nigerian filmmakers saying there's no visible film ready for Oscars in Nollywood.
In the heat of her rant, the Twitter user opined that Pete Edochie was a bad actor because he's been playing the same role his entire life – a statement which is in its entirety wrong and false.
The same personality insisted that all Edochie does is dropping proverbs in his dialogues and this made me wonder if the old man decides what dialogue he gets for any movie role. Obviously no. If the script requires him to make use of proverbs in interpreting roles, it's only professional that he does just that. If his ability to use these proverbs well sits with his age, well, it's just an added advantage and he should not be held responsible for neither his age or the good use of proverbs in interpreting roles as demanded of him.
Zulu Adigwe and P`sete Edochie on the set of Forbidden Land
Was the criticism right?
Every individual has a right to his or her opinion on any issue irrespective of how vast the individual is on the subject matter. Hence, the right to an opinion or submission of who and what makes a good actor.
Again, some of the points raised for this submissions are largely hinged on being stereotyped and remained complacent having done the same thing for more than three decades.
Pete Edochie in 'Things Fall Apart'
The submission was further backed up with the suggestions that at his (Edochie) age and his level of acting seniority, he has the luxury and power to cherry-pick his roles yet he keeps acting the same old tired chief with no personality variation whatsoever shows that he's lazy and mostly talentless.'
This, I find disrespectful to a man who defined his career at a young age by playing the role of Okonkwo in an NTA adaptation of Chinua Achebe's all-time best selling novel, 'Things Fall Apart'.

Kunle Afolayan's Film 'Citation' Hits Cinemas, August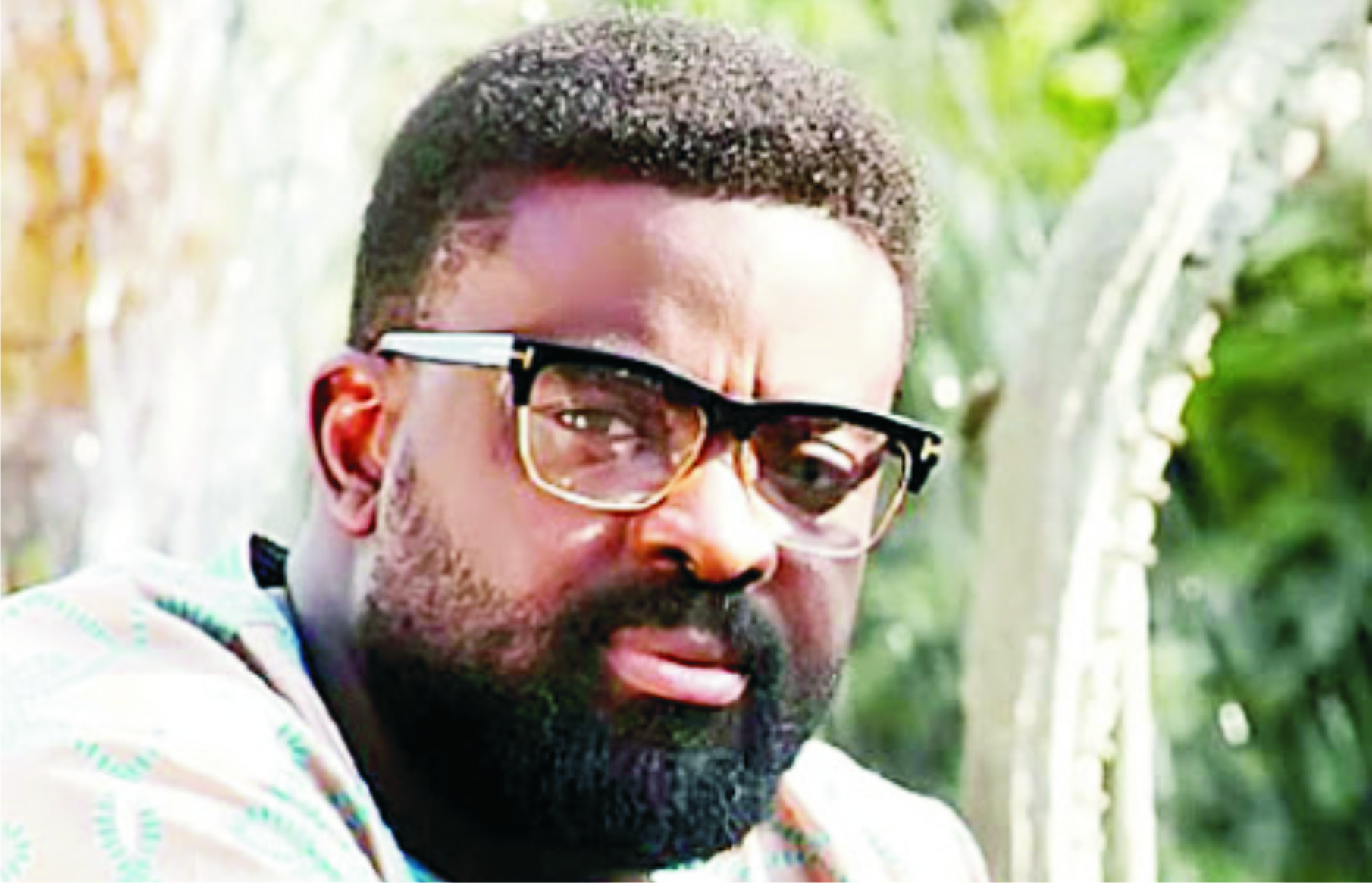 Renowned film maker, Kunle Afolayan, has announced a prospective release date for his anticipated new feature film, 'citation', staring Temi Otedola.
Kunle's sex for grades themed movie is gunning for an August 2020 theatrical release, the film maker confirmed this during a meeting live chat where he spoke extensively about the movie's release.
He revealed that while the coronavirus pandemic may have affected productions, he is excited that his team had concluded primary photography before the coronavirus influenced lockdown.
"Thankfully we were able to complete the shooting of the film, we have also started post production before the entire COVID-19 started and we already have a hit, but because of the lockdown, things have slowed down.
The upcoming movie starring Temi Otedola, Jimemy Jeam Louis, Sadig Daba and Gabriel Afolayan will also be available on Netflix before the year runs out as confirmed by Afolayan who further revealed that he was already in talks with the American streamer.

COVID-19: Emohua Monarch Cancels 116th Birthday Celebration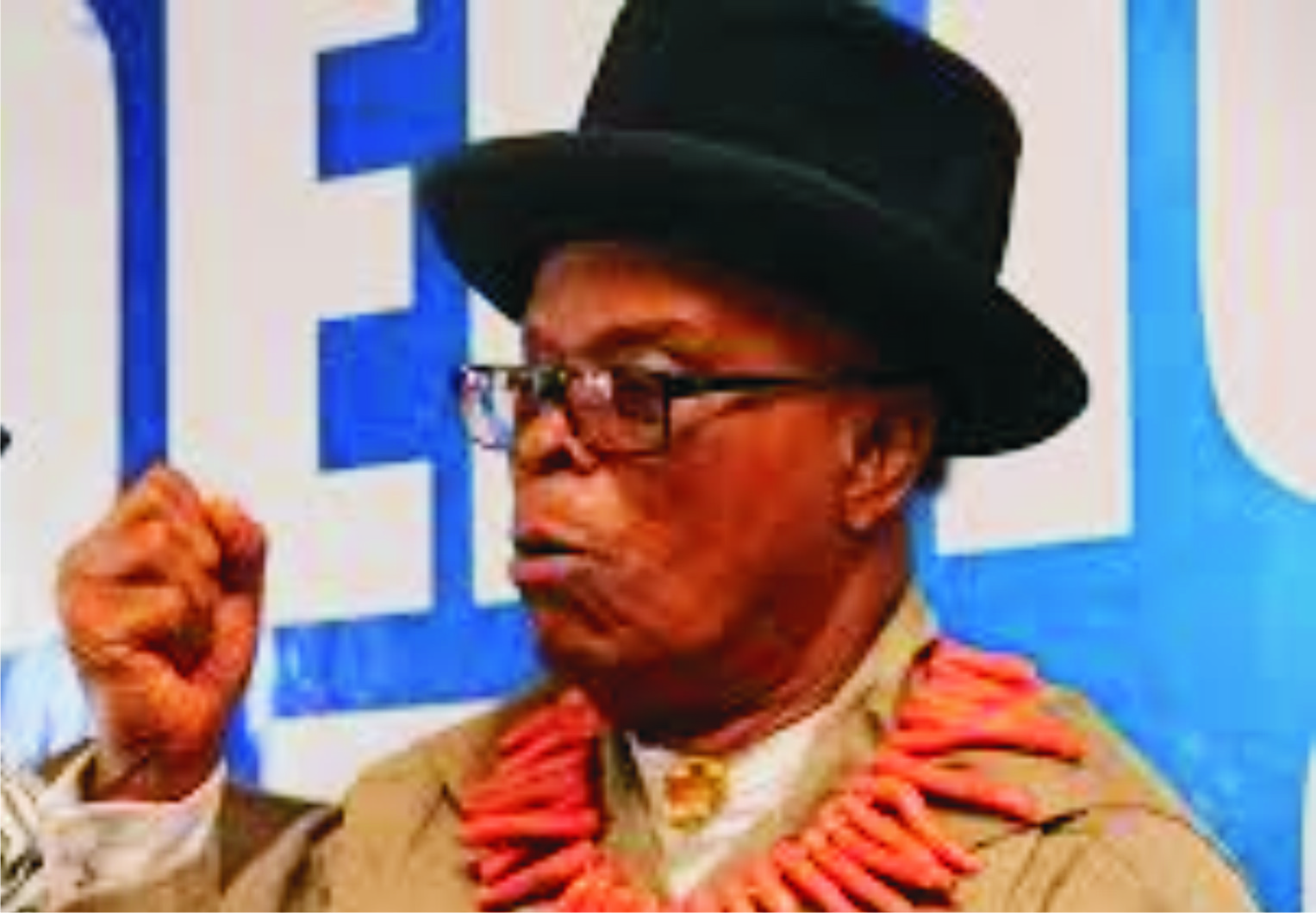 Following the current global Coronavirus pandemic ravaging the world, the monarch of Emohua Clan in Emohua Local Government Area (EMOLGA), Rivers State, His Royal Majesty V.C.B. Okor, (Mgbo XII) has cancelled his 116th Birthday celebration in compliance with the state government's ban on social gathering to prevent the spread of the deadly virus in the community.
In his birthday message to the people of the area, the monarch urged them to celebrate the birthday in their houses and abide by the various measures government has put in place to prevent the spread of the virus and stay safe.
The monarch who spoke through his son, Prince (Amb) Chigozi Okor noted that he is happy with the level of compliance and improved hygiene among the people, as they had been properly informed and sensitised on the dangers of non compliance by the town crier and health officials.
Eze VCB Okor commended the governor of the state for the various measures he put in place to curb the spread of the virus in the state. He noted that the temporary measures were taken in good faith to protect the lives of the people as he called for fervent prayer for God's intervention and solution to the ravaging pandemic.
He called on the state and local governments to extend their palliative measures to the people of the community to cushion the effects of the lockdown.
The monarch thanked the Chief of Staff, Government House, Port Harcourt, (Engr) Emeka Woke and Ohna Sergeant Awuse for ensuring security and peaceful coexistence in the community.
Jacob Obinna

Multi Choice Rewards Customers With Package Upgrade
DSTV and GOTV subscribers who have fully paid their subscriptions will enjoy an upgrade at no cost. The leading video entertainment company, multi choice Nigeria which made the announcement, Monday said it is part of its commitment to lessen the impact of the ongoing social economic crisis due to COVID-19.
"It is our priority to put customers at the heart of everything we do", said the company's chief customer service officer, Martin Mabutho.
"And in line with our mission to make great entertainment available even during the most trying of times. We are giving our loyal and valued customers base a chance to experience a wider range of the quality content we carry on our other packages. This is our token of appreciation for their continued support", Mabutho said.
According to him, starting on Monday, April 20, DSTV customers on DSTV Compact Plus, Compact, Confarm, Family, Yanga and Access who pay for their current package or reconnect will be up graded to a higher package.
He added that this would afford them the opportunity of experiencing a wider viewing experience. DSTV Access Customers will have access to international shows on real time, Nollywood on Africa Magic Epic and Rok 2.
Mabutho stated that subscribers on the family bouquet will have access to movies and TV on TNT Africa and BET Customers on the compact package will have access to international and local entertainment on I Magic, Africa Magic Showcase and M-net movies Premiere and Comedy Central.
For GOTV customers, he said the offer will be available to GOTV Jollc, GOTV Plus GOTV Jinga, Value and Life Packages.
This provides GOTV lite and value customers access to E! Entertainment, FOX life and PBS, adding that GOTV Plus Customers will have more programmes on the GOTV Jollc Package such as CBS Reality and TNT Africa.
While GOTV Jollc customers will enjoy 75 channels options available on GOTV Max like BET, Starlife, Discovery ID and Cartoon Network.