Burna Boy Wins Best Africa Act At MTV European Music Awards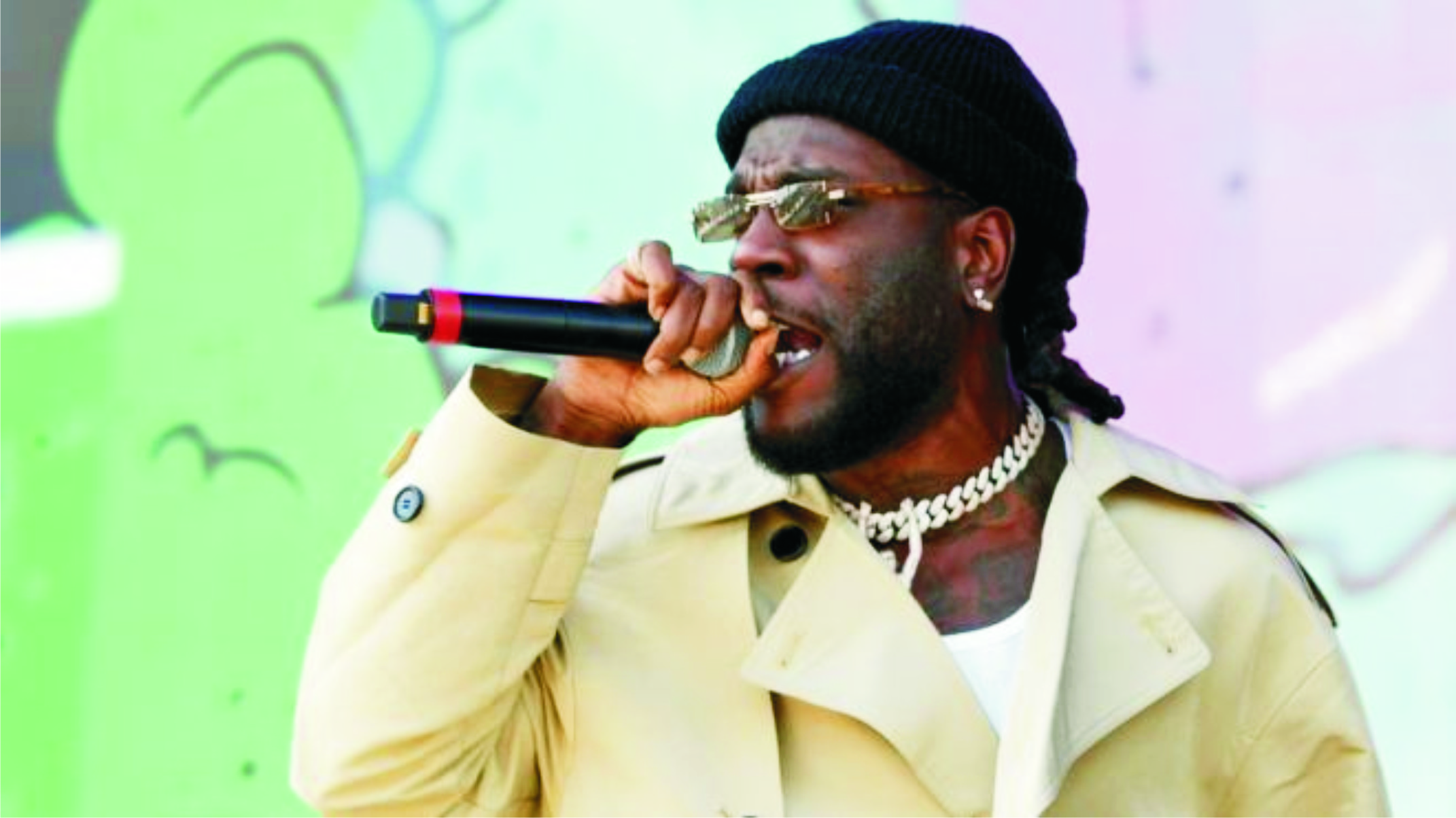 Serial hitmaker, Burna Boy, has been announced as the winner of the 'Best Africa Act' award at the 2019 MTV Europe Music Awards.
Burna, who was nominated alongside fellow Nigerian, Teni the Entertainer, South Africa's Prince Kaybee and Nasty C, Harmonize from Tanzania and Togo's duo TooFan, won the award at a star studded event held in Seville, Spain on Sunday.
With his 2019 MTV EMA win, Burna Boy joins an exclusive list of Nigerian artistes who have won the much coveted international honour.
Past Nigerian winners of the MTV EMA Best Africa Act award include 2Baba Idibia, D'Banj, Tiwa Savage and Davido.
The 2019 MTV EMA awards show opened with pop superstar Dua Lipa delivering the first global stage performance of her new song 'Don't Start Now', joined by a massive yellow wall of dancers.
Following the performance, show host Becky G appeared in her first of many costumes to partake in a hilarious bilingual dialogue with herself that was a nod to the outstanding year in women-led and Latin music.
Twenty two-year-old Kevin Doe from Sierra Leone who is a self-taught engineer and entrepreneur was recognised as one of the 2019 MTV EMA Generation Change Award winners
The "MTV EMA Generation Change Award" returned a second year to elevate and empower the fearless, original young people who are changing the world using music, creativity and innovation.
Five dynamic changemakers from around the globe were presented with the award during the "2019 MTV EMA" red carpet pre-show.
The winners are among a generation of young people who are tackling the world's toughest problems – including, climate change, economic imbalance and racial injustice.
Highlights from the show included MTV EMA Host Becky G teaming up with Senegalese-American superstar Akon for the first global performance of their reggaeton smash "Como No."
The duo rolled down the runway-like stage on gliding carnival floats. The procession was marked with an explosion of colour, 54 dancers and a blend of instruments in a standout moment.
Legendary rock group Green Day delighted thousands of hardcore fans with an epic performance of their new single "Father of All" and punk classic "Basket Case."
The first-ever MTV EMA Rock Icon winner Liam Gallagher closed the show with a breathtaking performance of his new single "Once" and anthemic hit "Wonderwall" complete with string instruments aAdditionally, MTV celebrated all the local EMA winners from different countries around the globe, from Nigeria, Spain and Latin America .
Thirteen of the winners in attendance from their home countries were brought onto the stage for a tremendous in-show moment that showcased a truly global celebration of talent.
See complete list of winners and performances below:
I'm Eager To Find Love Again -Tiwa Savage
Nigerian singer, Tiwa Savage, has declared her desire to find love and experience once again. The Koroba Crooner shared her deepest wish with her fans and followers via her instagram page. The number one African bad girl is highly optimistic that her prince charming will seek her out soonest as she is ready to be found and pampered with love.
Tiwa shared a picture of herself as she looked gorgeously dressed in a beautifully tailored pink dress for Toyin Lawani's wedding reception. She captioned it 'somebody's son will find me one day.
Savage was married to Tunji Balogun popularly know as Tee Billz Balogun on November 23, 2013 the couple held their traditional marriage at the Ark in Lekki, while their white wedding was held on April 26,2014 at the Armani Hotel, Dubai.
In 2015, Tiwa gave birth to her first child with Tee Billz. However, in 2016 the singer announced the crash of her marriage as she accused her husband of financial recklessness, drug addiction and abandonment.
Burna Boy Drinks From Grammy Award Plaque
It is no news that Burna Boy was nominated by the organisers of the grammy awards event and won the award with his popular album Twice As Tall. The award remains a highlight for all the nominations, awards won and every other achievement so far in his musical career.
The self acclaimed African Giant was out clubbing with friends over the weekend and made sure to take along his grammy award plague. In the viral video which surfaced on the internet, the kilometer singer was seen in the club in the company of friends as they celebrated his taking receipt of his grammy win.
In the course of their celebration Odogwu held out the gold plague as champaign was poured into it after which he drank the entire content. The video has gone viral and got social media users talking and expressing diverse opinions, while a popular boy has criticised the Afro fusion singer for taking his plague to a club, noting he and his plague have begun a nation wide tour and may visit all the 774 local government areas in Nigeria.
Social media users have become defence ministers for Burna Boy and they have slammed the blog while hailing the artite, noting the grammy win was well deserved and he can celebrate and do whatever makes him happy with his plague.
Dansonko said: "Celebrate your wins, you worked for it, you deserve it and no one can tell you otherwise.
Alibaba, Banky W, Others Attend Wizkid's Debut Album's 10th Anniversary
On June 12, 2021, Grammy Award winning music star, Wizkid celebrated the 10th anniversary of his debut album, 'Super Star'. In a documentary shared on Wizkid's insa stories, industry giants like Bankyw, Alibaba, Femi Kuti, Basket Mouth and others took turns to speak on the 30-year-old singers evolution since his successful debut.
To celebrate the 10th anniversary of the release of the album under BankyW's Eme, Wizkid released a docu-series titled. "A super star' made in Lagos on his you tube page and shared across his social media handles.
Speaking in the docu-series, wizkid reflects on his childhood, recalling his early days in Surelere and being the last child of his parents. Wizkid took time to share his experience in BankyW's Enyire Maths Entertainment (EME) which signed him and released the album.
"Getting signed to Bankyw was one of the amazing things that happened to me, it was just an amazing moment for me, it changed my life," Wizkid said.