Bayelsa, Kogi Polls: Rivers PDP Tasks INEC On Transparency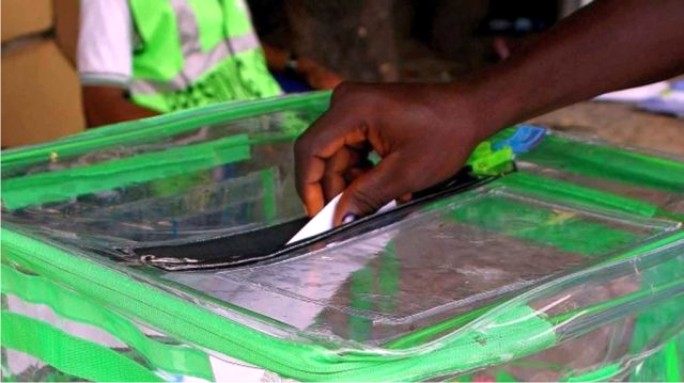 Ahead of the governorship elections in Bayelsa and Kogi States, the Peoples Democratic Party (PDP) in Rivers State, has called on the Independent National Electoral Commission (INEC) and security agencies to be fair to all parties.
The party also appealed to security agencies to ensure that political parties and candidate were not intimidated or harassed during the polls in the two states.
The State Publicity Secretary of the PDP, Darlington Orji stated this while fielding questions from newsmen in Port Harcourt, the State capital.
Orji further said security agencies should not allow a repeat of what happened on the March 9 Governorship election in Rivers State, where according to him voters were allegedly intimidated.
The State PDP spokesman, however, called on the people of Bayelsa to learn from what happened in Rivers State where voters stood firm despite obvious intimidation.
"Security agencies should be impartial in their judgment to make sure they allow all and provide opportunity for everybody to go and cast their votes.
"For us in Rivers State, experience has taught us a lot. So Bayelsa should also learn from us here and stand firm at all times. We do not want a situation where people will be cajoled, people will be intimidated, harassed and molested to cast their votes.
"So, INEC should not be partial, let them be unbiased and make sure that the most popular candidate will win that election. My advice to give to our people in Bayelsa is to stand firm and believe that after primaries it behoves on all of us to come together.
"Primaries is a process of having a candidate emerge and know a candidate that emerge. So all hands must be on deck to deliver Bayelsa State," Orji said.
Dennis Naku

Political Space Is Only For Parties Ready To Take Power – Okoye
Independent National Electoral Commission (INEC's), Festus Okoye, national Commissioner on Information and Voter Education has reminded Inter Party Advisory Council (IPAC) that political space is meant for political parties that are ready to take power, maintaining that political associations can exist, mobilise, build structures before seeking registration, as soon as they get registered they must be ready to take power.
Okoye said this while speaking on a local media station after the High Court adjourned hearing in the case filed by 33 political parties under the auspices of IPAC, challenging their deregistration by INEC.
The national commissioner reminded IPAC that as registered political parties, they should be ready to take power, because the space was not for learning, as the electoral body would be prepared to de-register any political partyand relegate it to an association if it found out that the party failed to meet the threshold of its registration, in accordance with the 1999 Constitution.
"The political parties contesting did not meet the terms of their registration, neither did they win elections in their various states, nor met the projections. Two of the parties that went to court, Labour Party and African Democratic Party, were not deregistered. They claimed they had court injunctions and I don't know what they are doing in court."
"The spirit and intent of the constitution, is that political associations can exist, mobilize people, build up structures. The moment they come for registration means they are ready to take power. If you are not due for political power, you should not apply for registration, because the political space is not for learning or testing the ground", he said.
Okoye said that 74 political parties had been deregistered and the deregistion had already taken place.
He maintained that because the 33 political parties that went to court were aware that deregistration had taken place, that was why on 14 February they filed an application in court, asking the court to reverse it.
The INEC official stated that the act had already been completed, that was why the court adjourned till 27 February for accelerated hearing.

IPAC Hails Court Order Restraining INEC From De-Registering 31 Parties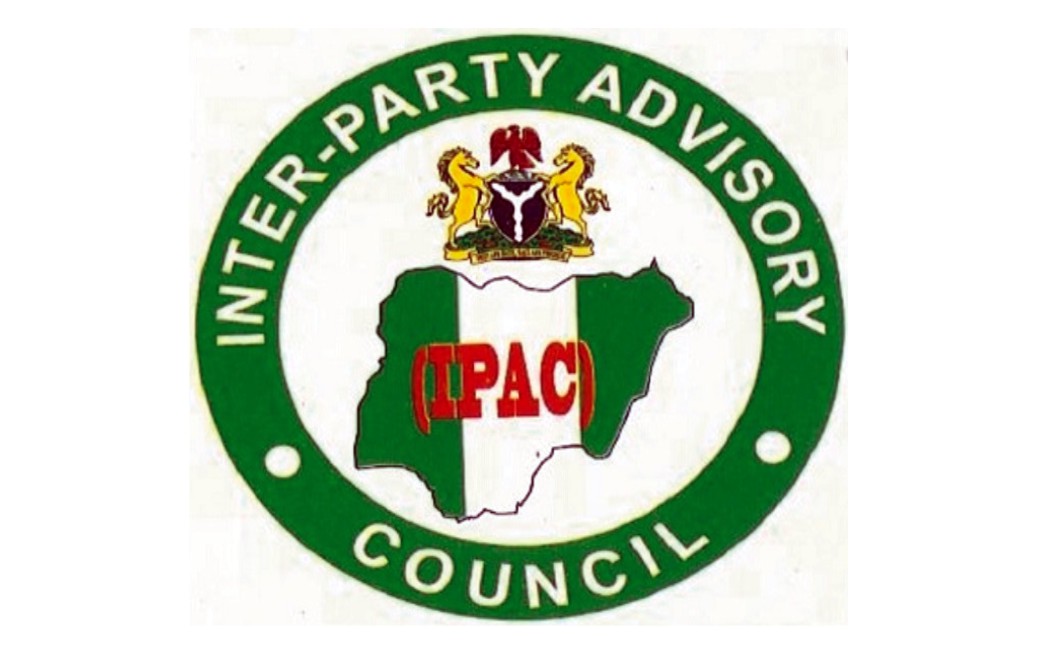 The Inter-Party Adversary Council (IPAC) has described the judgment stopping the Independent National Electoral Commission (INEC) from deregistering political parties as victory for democracy and future generations.
National chairman of the council, Peter Ameh, who made the comment while addressing newsmen shortly after the ruling, said the late Gani Fawehinmi gave the 33 political parties that went to court the courage.
Justice Anwuli Chikere of the Federal High Court, Abuja, in her ruling, said, having failed to counter the application by the applicants, the affected political parties had the legal right, which must be protected.
In an interlocutory motion with suit number FHC/ABJ/ CS/444/19 between Advanced Congress of Democratis (ACD) and two others vs. Attorney-General of the Federation and another (INEC), the applicants had on October 30, 2019, approached the court.
The IPAC chairman insisted that there was no way the commission would have succeeded in the illegality it perpetrated against the parties and the fundamental rights of Nigerians.
"We have every reason to thank everybody who stood against this illegality, especially Okey Raph Nwosu, who, despite his party scaling the deregistration hurdle, still joined in the suit because he believed in democracy.
"We believe in the spirit of the Constitution as stated in Section 40, which gave Nigerians the right to freely belong to any political association, and the Constitution stipulated that no agency of government can restrict that right.
"We started this case since last year when we saw that there was plan to put Nigeria upside down. It is our right to defend the constitution through section 225 to challenge the commission to stop it from taking this illegal action.
"INEC should know that if the interest of a political party is to talk about free education, the party should be allowed. If the interest is to talk about tree planting in the North-East, it should be allowed to continue with it.

Group Advises Women On Increased Participation In Politics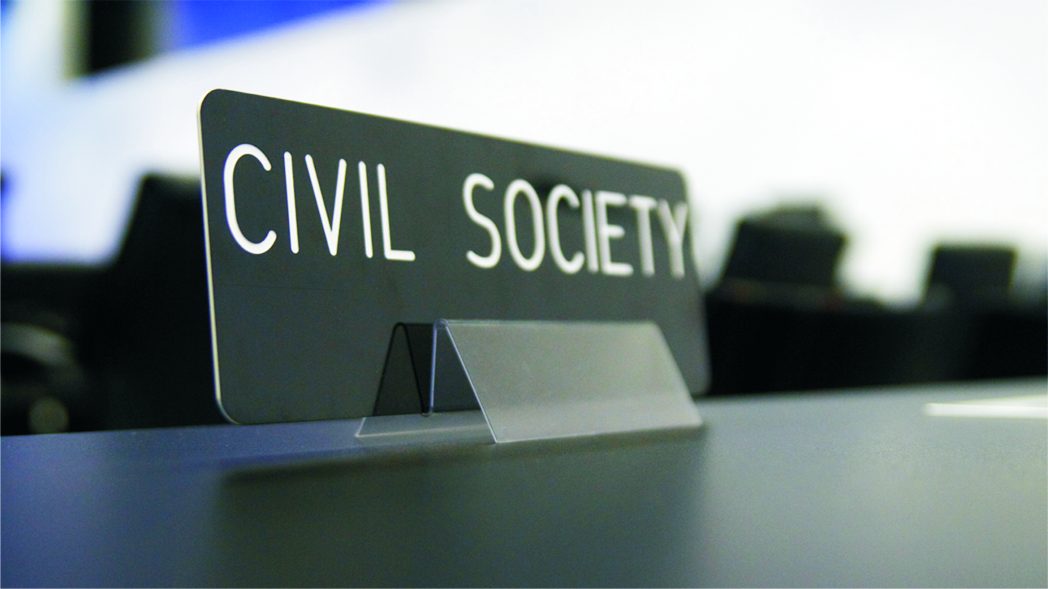 Enugu State chapter of the Nigeria League of Women Voters, has urged women to be very active in politics to avoid marginalisation.
The state chairperson of the league, Mrs Nnenna Anozie made the call in an interview with our source in Enugu yesterday.
was a Non-Governmental Organisation (NGO) and a Civil Society Organisation (CSO) that aims at empowering women both politically and economically.
She said that the league encouraged women to participate in election; adding that they discovered that in the last elections, many women did not participate either as voters or contestants in the elections.
Anozie said that the organisation aimed creating more awareness on the girl child and for every woman to be aware of her civil rights in the state and the country at large.
The chairperson said the group recently visited one of the girls schools in Enugu where they shared sanitary pads, carried out sensitisation awareness on dangers of drug abuse, rape and others.
"This is one way of giving back to the society as well as empowering our women because knowledge is power. Most of them are not knowledgeable about their rights and how to keep hygiene.
"Many of them are rape victims and they are not opening up because of stigmatisation.
"We want to embark on the sensitisation drive in all the states in the country; hoping that come 2023 most of our women will be equipped to run for political offices both at the local, state and national levels," she said.