Osun Organises Economic Summit To Reposition State
The Osun State Government says its proposed economic and investment summit is aimed at attracting investments in critical growth sectors and diversifying the economy of the state.
The Chief of Staff to Osun State Governor, Dr Charles Akinola made the assertion during a news conference in Osogbo yesterday, while reviewing the plans for the summit slated from November. 19 to November 21.
Akinola, who is the Summit Planning Chairman, said the summit would assist in repositioning the state from being a civil service state to an economic hub in the country.
He said the main focus of the economy would be agriculture, culture, tourism and mining.
Akinola said further that the summit would provide an opportunity to bring the state government, potential local and international investors together to exploit the opportunity of collaboration and partnership.
"This state is blessed in agriculture, textile and mining, and investors are needed to invest in these areas to showcase the opportunities abounding in the state.
"The state is regarded as a centre of excellence for textile, while we have huge deposits of gold as well as good climatic condition for all-round farming.
"All these will be showcased for our investors to see coupled with the peaceful environment and stable electricity supply for economic growth.
Akinola said that Vice President Yemi Osinbajo; Managing Director/Chief Executive, Transmission Company of Nigeria (TCN), Mr Usman Mohammed, among others would participate in the summit.
Also speaking, the Supervisory Director for the State Ministry of Budget and Economic Planning, Prof. Olalekan Yinusa, said that the summit would expose the economic investment opportunities in the state.
He said that this was in line with the state government's ten-year economic plan.
Yinusa, who is the Summit Planning Co-Chairman, said the summit would dwell on infrastructure, human capital and sustainable development.
"This summit will serve as an intellectual economic forum where cross-fertilised ideas, opinions and views will help to chart a new course and a workable economic roadmap for the state,'' Yinusa said.
In her remarks, the Commissioner for Information and Civic Orientation, Mrs Funke Egbemode, said the media would be engaged in showcasing investment opportunities in the state during the summit.

AfDB Commits $12.5bn To Climate Finance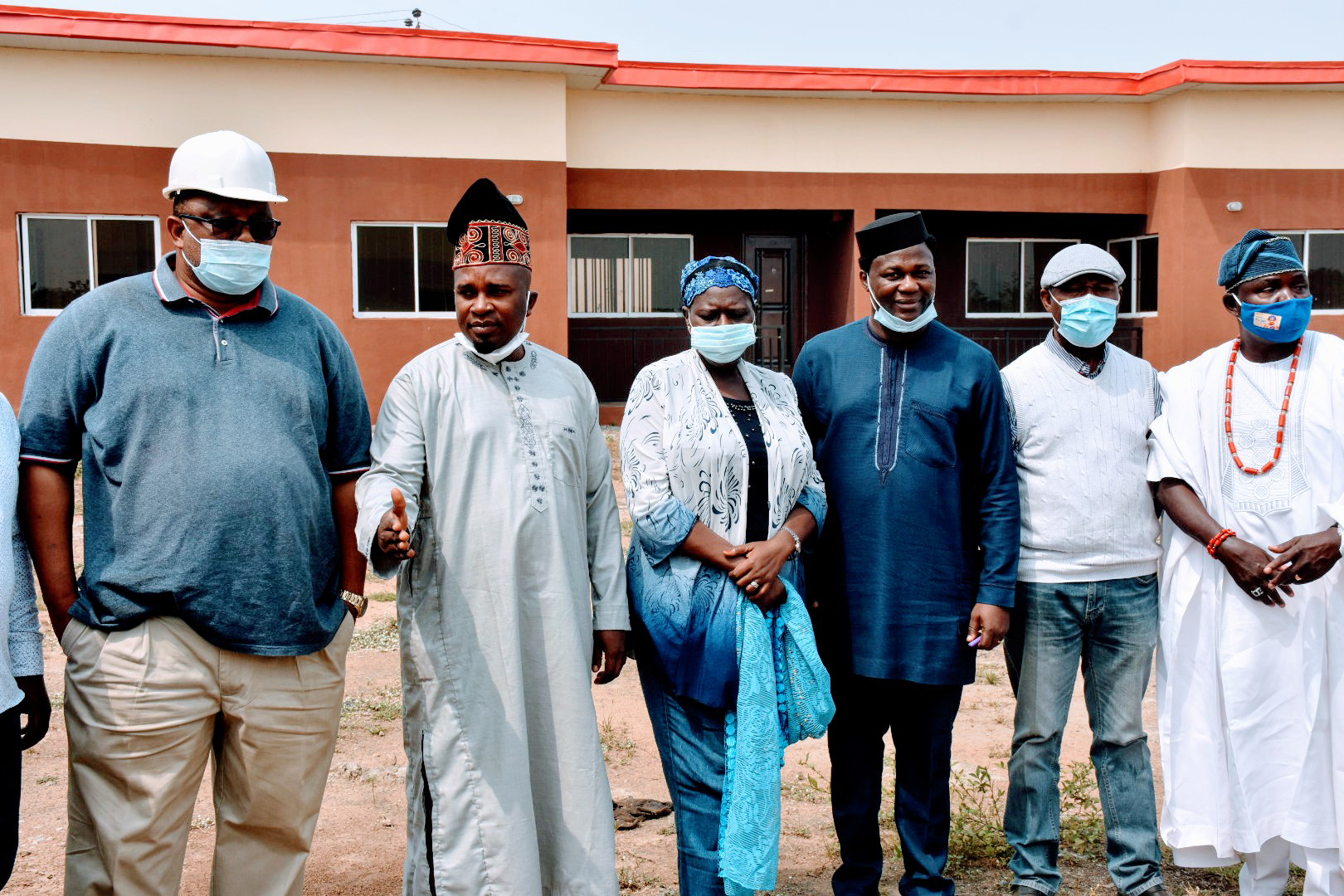 The African Development Bank (AfDB) has committed an additional 12.5 billion dollars to climate finance between 2020 and 2025 in Africa.
President of the AfDB, Dr Akinwumi Adesina, disclosed this at the first online international Climate Adaptation Summit (CAS) 2021 on Monday.
The two-day summit, hosted by the Dutch government, aimed to adopt a roadmap for a decade of transformation toward a climate-resilient future by 2030.
Adesina said that the amount would be 100 per cent committed to climate adaptation on the continent.
He said that Africa needed to be heard and collective actions should be taken to help the continent adapt to climate changes.
He said the bank had increased its climate finance by 400 per cent, rising from nine per cent of its total finance in 2016 to 38 per cent in 2019.
"We expect to reach 40 per cent in climate finance this year.
"To do more for Africa, we are building strategic partnerships," he said.
He expressed delight over the partnership with the former United Nations Secretary-General, Ban Ki Moon to establish the Global Center for Adaptation-Africa (GCA-Africa) hosted at the bank,saying the ambition of GCA-AFRICA "is bold".
"The AfDB and the GCA-Africa have launched the 'Africa Adaptation Acceleration Program' to mobilise 25 billion dollars in new climate finance for Africa—and to scale up innovative and transformative actions on climate adaptation across Africa," he said.
He said the programme would deliver climate adaptation for Africa at scale and added that it should be "robustly supported" as it was "Africa's platform for rapid climate adaptation.
"This is the time for scaled-up actions on climate adaptation for Africa. Africa must not be short-changed by climate finance.
"It is time to act, for Africa can no longer wait," he added.

SON Seeks Policy To Repatriate Substandard Goods
The Standards Organisation of Nigeria (SON) has urged the Federal Government to consider a policy aimed at returning substandard goods to countries of origin to boost consumers' confidence and strengthen international trade.
SON's Director-General, Mallam Farouk Salim, said, at an enforcement exercise on Monday, the policy would address the preponderance of imported fake and substandard goods in the country.
Salim noted that an arrangement to return goods with no economic value to countries notable for producing substandard goods was timely and critical.
"One arrangement I would love to have is the ability to return substandard goods back to country of origin, while also paying back the importers of the products if they were wrongly deceived.
"However, a situation where the importer was not deceived, we would prosecute the importer.
"We will support any country to prosecute any manufacturer or importer with their own laws over there, but that law to my knowledge is not yet in place, I will definitely like to appeal to the relevant authorities in the future to put such enabling law in place," he said.
The SON boss revealed plans to destroy over N300 million worth of substandard gas cylinders and tyres.
According to him, the products failed to meet the minimum requirement of the Nigerian Industrial Standard (NIS) and, therefore, were not safe for consumption by the public.
Salim said the agency was also increasing its surveillance and intelligence to checkmate the influx of substandard goods, while restating its commitment to zero tolerance for substandard goods.
"We are destroying these goods in an environmentally friendly way because we do not want to pollute the environment and we also must ensure that everything recyclable would be recycled properly.
"We are looking at N300 million worth of goods to be destroyed and this is just an estimate.
"About six containers of tyres were stuffed into each other and for the cylinders, we intercepted them from multiple sources.
"We still have more products waiting for court orders to be destroyed because we cannot on our own destroy them," he added.
Salim stressed the standards body's preparedness to ensure the passage of only goods that met the minimum requirements following the commencement of the African Continental Free Trade Agreement (AfCFTA).
"In terms of the AfCFTA, we are prepared as far as standardising is concerned.
"We are ready for any situation whether from Africa or other continents across the world," he said.
Also speaking, SON's Compliance Director, Engr. Obiora Manafa, said the agency was poised to intensifying its sensitisation programmes to educate Nigerians on the negative effect of substandard products in 2021.
"The sensitisation campaigns had so far yielded positive results according to the feedbacks of many market organisations on the processes," he said.

FG To Engage 30,000 Graduates As Extension Workers
The Federal Government is to engage 30,000 graduates to serve as agriculture extension workers who will provide strategic support to farmers across the country.
The government also announced on Monday that it had empowered 20 young Nigerian farmers with an initial take off grant of N30m, adding that the fund was provided through the Bank of Agriculture.
Executive Secretary, National Agricultural Land Development Authority, Paul Ikonne, told journalists in Abuja that the graduates would be trained in agriculture extension services including the collection of soil samples and how to conduct soil tests.
He said the approval to engage the graduates was given by President, Muhammadu Buhari, adding that the extension workers would be deployed across the country.
Ikonne said, "Mr. President has given approval to engage over 30,000 graduates who would be engaged under the National Young Farmers Scheme.
"They will be trained intensively for two weeks on soil sample collection and soil tests, as well as other agriculture extension services."
He said the initiative was basically for graduates of agriculture and other related science courses, as participants would be given the required soil test kits and soil collection sample kits.
The NALDA helmsman said his agency would subsidise the amount to be paid by farmers for the service to be rendered by the extension workers, as only N500 would be required for any soil sample collected for testing.
Ikonne said, "We cannot achieve food security without understanding our soil, without getting our farmers to know what the soil requires.
"So what the soil doctors will be doing is that they will go to every farmland to conduct soil tests first before any farming season in order to know what nutrient the various soils require and what type of fertiliser the crops will need."