Buhari Extends Border Closure To January 31 …As Gunmen Kill Radio Nigeria Staff, One Other In Benue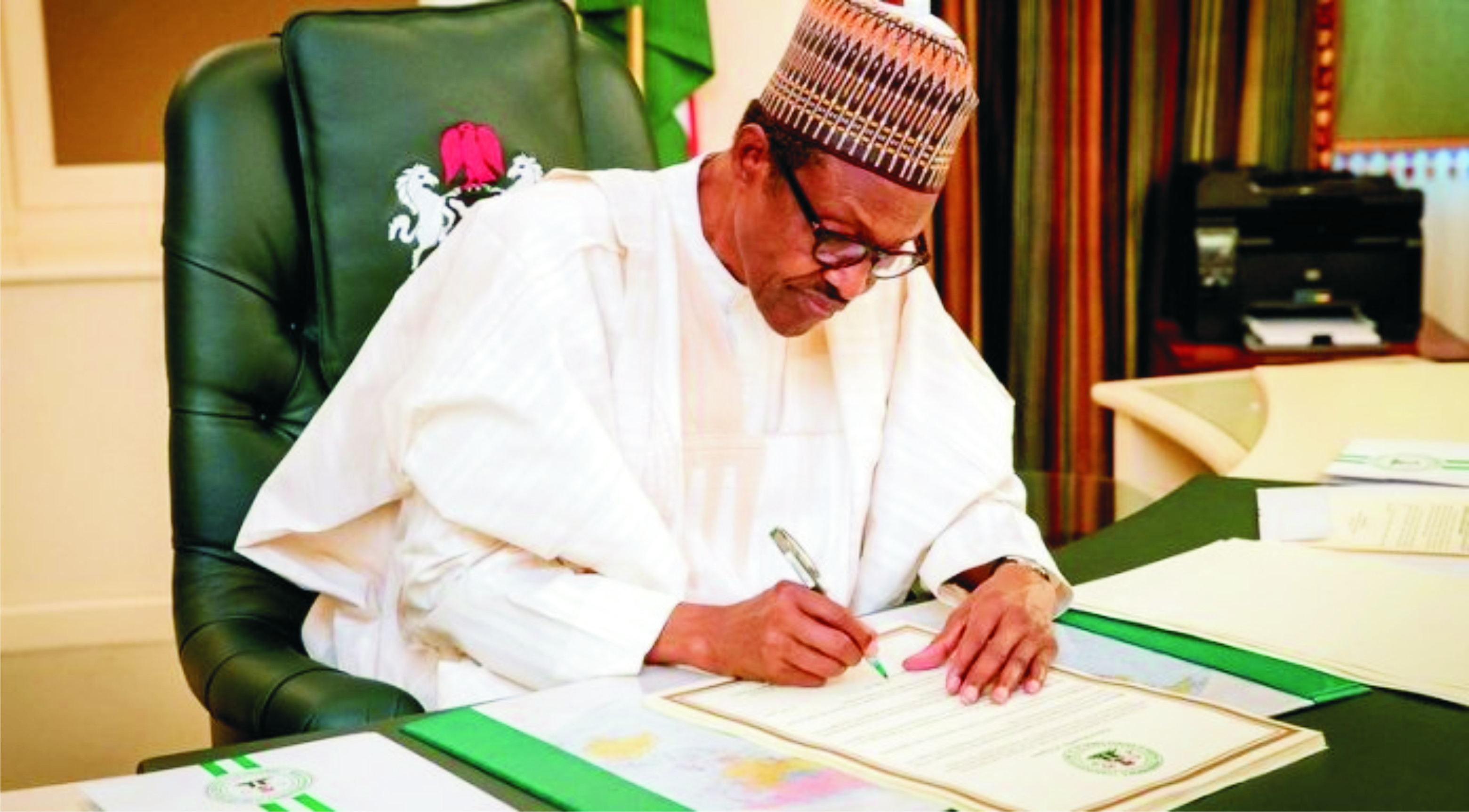 President Muhammadu Buhari has approved the extension of the closure of Nigeria's border with neighbouring countries to January 31, next year.
The exercise code-named 'Operation Swift Response' had resulted in joint border operations by a combined team of security agencies.
The Deputy Comptroller of Customs in charge of Enforcement, Investigation and Inspectorate, Victor Dimka, conveyed the Presidential directive in a memo to the sector coordinators.
The memo with reference number NCS/ENF/ABJ/221/S.45, and marked "Restricted" was dated November 1, 2019.
The memo, which was obtained by our source, yesterday, said that despite the overwhelming success of the operation, particularly the security and economic benefits to the nation, a few strategic objectives were yet to be achieved.
It said the need to achieve the strategic objectives of the exercise informed the extension of this phase by the President.
It assured operatives that are involved in the joint operations that their allowances would be paid.
When contacted, the Public Relations Officer, NCS, Mr Joseph Attah, confirmed the development in a telephone interview with our source, yesterday.
The memo reads in part, "I am directed to inform you that it is observed that despite the overwhelming success of the operation, particularly the security and economic benefits to the nation, a few strategic objectives are you to be achieved.
"Against this background, Mr President has approved the extension of the exercise to January 31, 2020.
"Consequently, you are requested to convey the development to all personnel for their awareness and guidance.
"Meanwhile, allowance for personnel sustenance and fuelling of vehicles for the period of extension will be paid as soon as possible.
"This is for your information and necessary action, please."
Attah explained that the January 31, 2020 was not a terminal date for the entire border closure exercise but just for this phase of the operation.
He said the borders would remain closed indefinitely until the objectives of government for the operation were fully achieved.
Attah said, "This is not a terminal date, it's just for this phase. You know operations of this type are phase by phase. So, this phase is extended to January 31.
"January 31 is the end of this phase, it's in phases, two months, three months, we chose another phase.
"It is not a terminal date. The exercise will continue until the set objectives are achieved."
Meanwhile, the Benue State Police Command, yesterday, confirmed the assassination of the head of ICT, Radio Nigeria Harvest FM, Makurdi, Mr Patrick Kumbul, and one Shongo Wuester by unknown gunmen in Makurdi, the Benue Stat capital.
The Police Public Relations Officer (PPRO), DSP Catherine Sewuese Anene, who confirmed the incident to newsmen in Makurdi, explained that the victims were killed on Saturday night.
Anene said the victims, who were killed along Amokachi Lane, Low-Level area of Makurdi, were already deposited at the mortuary while the police have commenced full investigation into the matter.
The General Manager of the radio station, Mr Akange Nyagba, confirmed that he was within the vicinity of the crime when the incident occurred, and took the body of his slain colleague to the mortuary.
"It is true; I was within the vicinity, five meters away from where the incident took place. We were playing draft with friends very close to where he sat within his neighbourhood but we didn't know the time he left.
"About five minutes later, we heard gunshots not more than five yards away from where we were. We rushed and discovered he was shot, we called the police but they didn't come 30 minutes after, and we had no option but to take him to the mortuary.
"We understand that the gunmen, who dressed like SARS operatives, were about six in number and were on motorcycles.
"They actually came for Engineer. After killing him, they wanted to go, so one of his neighbours wanted to know the identity of any of them but they turned back, and killed him too," he said.
Nyagba further called for full investigation into the assassination, and prayed God to grant his slain colleague eternal rest.
Reacting, the Benue State Governor, Samuel Ortom, charged the state Police Command and other security agencies to fish out the killers of Mr Patrick Kumbul, and his neighbour, and ensure they are brought to justice.
Kumbul and his neighbour were reportedly gunned down Saturday night, close to their residences on Daniel Amokachi Lane in the High-Level area of Makurdi town by a six-man gang who came on motorbikes.
In a statement issued, yesterday by the Chief Press Secretary, Terver Akase, the governor described as unacceptable the murder of Kumbul by yet-to-be-identified gunmen.
Ortom urged residents of the state capital and neighbouring towns to volunteer information that would lead to the arrest of the killers.
The statement read: "The governor sympathizes with the entire Kumbul family, Federal Radio Corporation of Nigeria (FRCN) and Harvest FM staff in particular over the painful loss.
"As we pray God to grant the deceased eternal rest, all must be done by security agencies to ensure that the masterminds of the dastardly act were brought to justice."

RSG Uncovers 11,000 Workers With Forged Age …1,500 With Multiple Pay Points, Identifies 5,000 Fake Pensioners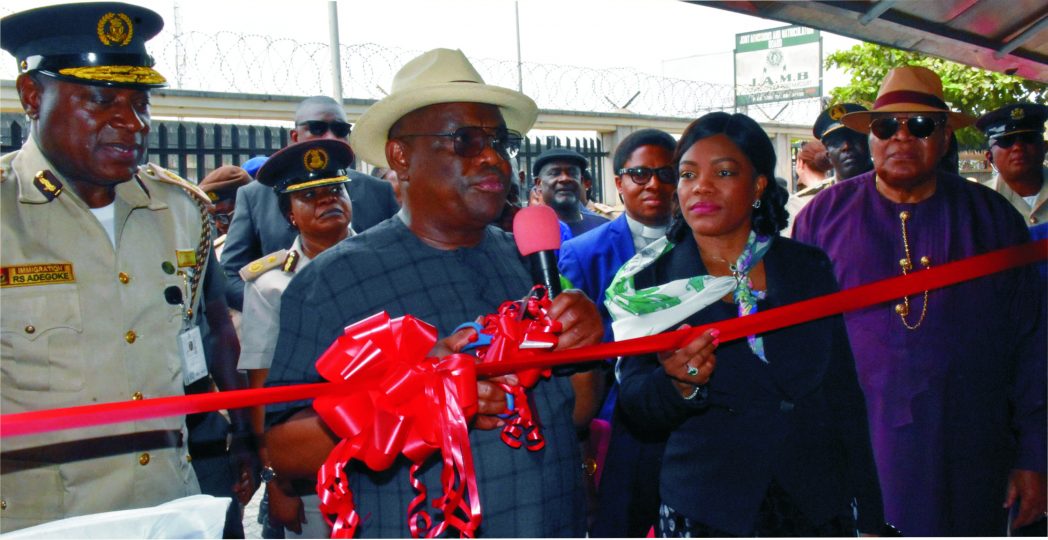 The recent biometric exercise on civil servants and pensioners conducted by the Rivers State Governor, Chief Nyesom Wike-led administration has uncovered no fewer than 11, 000 civil servants who forged their age in service.
The government also discovered no less than 1,500 civil servants with more than one pay point, meaning that they were stealing from the government by earning double salaries from different ministries.
It also identified no fewer than 5,000 fake pensioners during the last biometric exercise, just as the government has concluded plans to begin fresh biometric capture of all retiring civil servants from next week.
These details were made public by the Senior Special Assistant to the State Governor on Information and Communication Technology (ICT), Mr. Ibifuro Asawo, during a chat with newsmen, last Monday in Port Harcourt, over the activities of his department in the past two years.
Asawo explained that the new policy of the Wike administration was to ensure that all sectors were driven by ICT to inject transparency and accountability in the system.
"We plan to synergise and link all ministries, departments and parastatals for the ease of doing business in the state," he emphasised.
On the new policy of government to run an ICT-driven administration, the governor's aide said that the new automated public service system was such that no civil servant can cut corners.
"What we have done now is such that we know how many people will be retiring each month and at each quarter, and so, nobody can short-change government", Asawo noted.
The plan in the upcoming months, according to Asawo, is to move down to the grassroots, stressing, "We plan to cover the 23 local government areas. Our vision is to encourage them to invest in ICT because that is the way to go now."
Currently, he revealed that the ICT department has covered all health institutions in the state through an automated and integrated system.
"Everything we are doing now is going digital. So, if you go now to the Rivers State University Teaching Hospital, doctors are now using the system to register patients and keep records for easy tracking and retrieval."
The next step, he revealed is to capture all health facilities and professionals online. This, he said, will curb quackery.

Wike's Feats In Education, Unprecedented, Aide Affirms …As Rivers Excels In WAEC Exams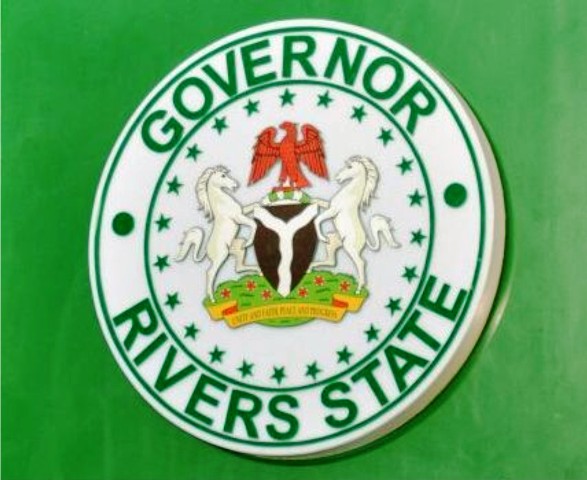 The Rivers State Government has stated that its investments in education development have yielded quality results and improvements in the sector since May 29, 2015.
In a joint press briefing, yesterday, the Rivers State Commissioner for Education, Prof Kaniye Ebeku and Information and Communications Commissioner, Pastor Paulinus Nsirim, noted that Governor Nyesom Wike has been outstanding in reviving the education sector.
They argued that aside renovating and revamping abandoned public schools and tertiary institutions, the Governor Nyesom Wike-led administration has set new record in the revitalization of the education sector in the past four and half years in Rivers State.
In his remarks, the state Commissioner for Education, Prof. Kaniye Ebeku stated that on assuming office in 2015, the governor began a special rehabilitation programme to restore and upgrade abandoned public schools, which among them were: Government Girls' Secondary School, Rumuokwuta; Government Secondary School, Ogu; Birabi Memorial Grammar School, Bori; Nyemoni Grammar School, Abonnema; Government Crafts Development Centre, Port Harcourt; County High School, Ahoada; Government Secondary School, Abua; Government Secondary School, Ubima; and Government Secondary School, Okaki; among others.
This, he said, was aside the primary schools that were equally rehabilitated and renovated across the 23 local government areas of the state.
For tertiary education sub-sector, Ebeku said that the expansion and completion of the Faculties of Law and School of Medicine in the Rivers State University remains landmark as those projects can speak for themselves.
He pointed out that the recent registration of state indigenes for the Joint Admissions and Matriculations Board (JAMB) and West African Examinations Council (WAEC) sets the Wike administration above past administrations as the gesture was first of its kind in the history of the state.
Currently, he disclosed that in a bid to further boost learning of indigenous language, the state government has started making arrangements for the teaching of indigenous languages in schools.
In the same vein, the state Commissioner for Information and Communications, Pastor Paulinus Nsirim, said that so far, the governor's achievements in education has began to resonate with the milestones recorded by the state in the West African Examinations Council (WAEC) Senior School Certificate Examinations by taking second position in 2017 and fourth in 2016, 2018 and 2019.
Nsirim added that, "these milestones cannot be possible without adequate attention to education because WAEC is the bedrock of education for any person or society."
Both commissioners explained that, "Governor Nyesom Wike, former Minister of State for Education, came into office as Rivers State governor with a clear vision on the education sector. At his first inauguration on May 29, 2015, he declared that he seeks to provide accessible, quality and affordable education for all in the state. Nearly five years on the seat, he is walking his talk. In this press briefing, we provide you snippets of his giant strides in the education sector.
"Within 100 days in office, he completed and furnished the Faculty of Law of the Rivers State University, which had been abandoned by successive governments since the 1990s.
"He further established a Medical School in the Rivers State University, which had been without medical school since the university was established in 1980. A befitting building was speedily completed and commissioned by him. Moreover, the school has received accreditation from the National Universities commission (NUC) to run several medical programmes. To consolidate on this, the Braithwaite Memorial Specialist Hospital has been upgraded and equipped to a standard teaching hospital.
"Within the Rivers State University Campus, several departmental buildings have been completed and others are still ongoing. You will find similar infrastructural developments in other tertiary institutions of the state", they stressed.
They pointed out that the annual Rivers results and placement in WAEC show the extent of the success recorded by the Wike administration.
"The state in the last five years has maintained first four in WAEC Ranking for 36 States, including Abuja, which shows sustained growth in the education sector.
"They are as follows: 2016 – 4th; 2017 – 2nd; 2018 – 4th; and 2019 – 4th.
"Shortly, the state government is making arrangements to implement the state law on the teaching of indigenous languages in the state schools. This important aspect of education has been ignored by previous administrations, but Governor Wike recognizes that indigenous language, being part of our culture, should not be allowed to die."
The commissioners noted that Governor Wike has demonstrated his love for education by sponsoring free JAMB 2019/2020 registration for candidates of Rivers State origin and free WASCE 2020 registration for all candidates in public schools in the state, notwithstanding where they come from.
They stated: "At the basic and secondary school levels, the giant strides of Governor Wike are clearly manifest. The reconstruction and furnishing of primary and junior secondary schools in the state under the auspices of the State Universal Basic Education Board (SUBEB) are testimonials for everyone to see.
"Besides infrastructural development, Governor Wike has further demonstrated his love for education by sponsoring free JAMB 2019/2020 registration for candidates of Rivers State origin and free WASCE 2020 registration for all candidates in public schools in the state, notwithstanding where they come from.
"Furthermore: 100 medical students of Rivers State origin to enjoy state scholarship at PAMO University of Medical Sciences annually for five years; all basic school teachers across the 23 LGAs in the state were given a one-month capacity building training in August, 2019; Endowment of Education Trust Fund for high-flying pupils in public schools who recently won national laurels", they listed as some of the extraordinary achievements of the Wike-led government in the state.

Rivers Angels, Others Share $194,031 From World Cup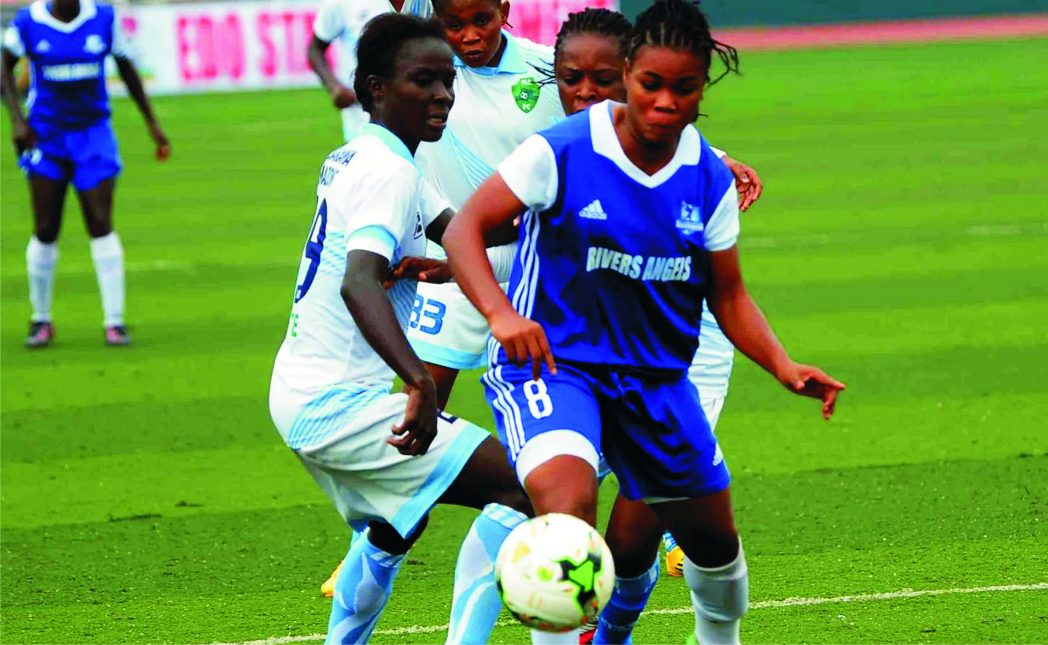 Rivers Angles FC and 19 others Nigerian Women's Football League clubs will share to the tune of US$194,031.57 as a result of the FIFA Women's World Cup France 2019 Club Benefits programme.
The female clubs are Rivers Angels, Nasarawa Amazons, Bayelsa Queens, FC Robo Queens, Delta Queens, Coal City Babes, Invincible Angels, Sao Paulo Queens and Delta Youth Sports Academy.
Others are Ibom Angels, Abia Angels, Iwundu Academy, Living Boot Academy, C & C Sports Club, Clever Stars FC, Novia Queens, Omidiran Babes, Pelican Stars, Remo United Queens, YFSON Queens and Pelican Stars.
While some had already received their allocations, the relevant payments for others are currently being processed by the Nigeria Football Federation, having received a payment from FIFA.
The world governing body recognises the importance of club football in developing the women's game and improving its professionalisation with providing professional football pathways.
With this in mind, financial rewards were paid to member associations to pass on to their affiliated clubs that have helped contribute to the successful staging of the competition.
For the first edition of the Fifa Women's World Cup Club Benefits Programme, the total amount of US$8.48million will be paid as rewards to clubs.
These amounts are part of the overall financial contribution of US$50 million for the Fifa Women's World Cup France 2019, which was approved by the Fifa Council on 26 October 2018.
The Club Benefits Programme 2019 will be based on the principle of rewarding clubs for providing players with a professional football pathway.
The amounts will, therefore, be split between the clubs with which the players representing the participating member associations at the final tournament are currently registered and the clubs that have trained these players between the ages of 12 to 22.
Seven of 23 Nigeria players in France were from Nigeria's Women's Premier League clubs, with Tochukwu Oluehi and Chiamaka Nnadozie, Evelyn Nwabuoku and Alice Ogebe all from Rivers Angels.
While Chidinma Okeke came from FC Robo, Alaba Jonathan from Bayelsa Queens and Amarachi Okoronkwo from Nasarawa Amazons.
In the breakdown, Rivers Angels will receive $45,500 – the largest amount under the allocation, followed by Nasarawa Amazons with $27,534, Bayelsa Queens third with $27,103 and FC Robo Queens fourth with $25,810.
The Super Falcons reached the World Cup knockout stages for the first time in 20 years at the showpiece event in France under the tutelage of Thomas Dennerby after their last progression in 1999.