Ogoni Women Unhappy With HYPREP's Performance
Some women in Ogoni land have accused the management of Hydrocarbon Pollution Remediation Project (HYPREP) of complete failure, in the on-going Ogoni clean-up exercise.
In a one-day interactive session titled: 'HYPREP's Key Performance Indicators (KPIs) On The Ogoni Clean-Up', organised by Ketbetkache Women Resource and Development Centre, last Monday, participants expressed dissatisfaction over the clean-up exercise.
They alleged that nothing significant has been implemented in regards to the Key Performance Indicators (KPIs), Emergency Measures and others.
The women regretted that the joy they had for having an Ogoni man to head the project has turned to nightmares as HYPREP Head, Marvin Dekil, and other Ogoni indigenes have remained calm watching the entire clean-up process yield no positive result.
Speaking to The Tide, Dr Patience Osarojiji recounted the ugly experiences she had with HYPREP, wondering why HYPREP professes that they practice an open and all – inclusive policy when in reality, the reverse is the case.
Osarojiji stressed that HYPREP has failed the people of Ogoni and as such, the women can no longer keep silent and allow the world believe in what is not on ground in Ogoniland, adding that the palliative measures expected to ameliorate the plight of the Ogoni people have been flawed.
She added that HYPREP ignored the recommendations in the United Nations Environment Programme (UNEP), Emergency Measures such as the provision of short term potable sources of drinking water, health registry to ensure those that consumed water from the contaminated sources are tested and properly treated, the posting of signs in areas where hydrocarbons were observed on water surface to warn the people not to swim, play, bath or fish in such areas.
Osarojiji stressed that others were the Key Performance Indicators (KPIs), the comprehensive debomission of oil facilities that fail, an asset integrity management plan, the setting up of an integrated contaminated soil management centre subdivided into four units namely: Incinerator, Themal Soil Washing and contaminated water units.
She maintained that what is on ground in terms of the Ogoni Clean-up is a total deviation from UNEP report recommendations. She called on the management of HYPREP to operate a true open policy by allowing people with good ideas and suggestions interface with them, instead of moving around the Ogoni area with heavily gadgeted military men.
Osarojiji stressed further that if HYPREP were sincere in the Ogoni clean-up exercise there would be no need for them to come to the area with heavy military men nor to even place military men all over their premises, adding that more money is rather being spent on security than the clean-up itself.
Also speaking, another woman activist, a councilor in Gokana Local Government Area, Hon Dorathy Korgbara, stated that it was disheartening to see HYPREP avoiding some major questions she asked during their last meeting with HYPREP, she promised to mobilise women in her area so as to ensure that HYPREP do the needful.
Korgbara regreted that it's more than three years since the Federal Government flaged off the Ogoni Clean-up, yet nothing significant has been done, and quoted the Federal Government as saying: " the implementation of the UNEP report recommendations on the Ogoni clean-up will be done holistically such that would ensure total accountability, transparency, true and sincere partnership, guarantee job creation for young people as well as agro-allied, proper representation of the people at the grass roots as well as putting in place industries needed for processing agricultural produce," among others.
She emphasised that it is expected of HYPREP to build a modern industrial enterprise centre to drive the Clean-up process and employ hundreds of Ogoni people.
In his paper presentation, an environment expert, Dr Sam Kabari, stated that baselines study is key to success Indicator and KPIs, adding that it was regrettable that out of all the KPIs HYPREP only has baseline on environment which is a dangerous signal that would not lead to a successful actualization of the Ogoni Clean-up exercise.
Kabari, who works with the Centre for Environment, Human Rights and Development urged women from Ogoni areas to give their full support to HYPREP so as to ensure a huge success in the Ogoni clean-up exercise.
He urged women to understand that one of the mandates of HYPREP is livelihood restoration, charging the the women to know that they are the most impacted, hence should peacefully demand for their livelihood through advocacy and dialogue, among others.
Earlier, the executive director, Ketbetkache Women Development and Resource Centre, Madam Emem Okon, had noted that the event was strategic as it would create opportunity for women drawn from the local government areas in Ogoni land to engage and to deduced from HYPREP's activities, the proper implementation of KPIs by HYPREP or not.
Emem also charged the Ogoni Women Development Initiative to draw up their programme of activities, noting that bringing them to the knowledge of the centre would give a faster response to some of their challenges saying: 'we expect the women group to do more as people expect to hear from the women groups in the area'.
She emphasised that the women groups ensure that the KPIs were gender sensitive noting that as part of its contributions in ensuring a huge success in the Ogoni clean-up, CEHRD is ready to take inputs from the women groups at the end of the interactive session, to work with HYPREP so as to ensure a huge success in the Ogoni Clean-up exercise.
Susan Serekara-Nwikhana

Stakeholders Reflect On Women's Day Celebration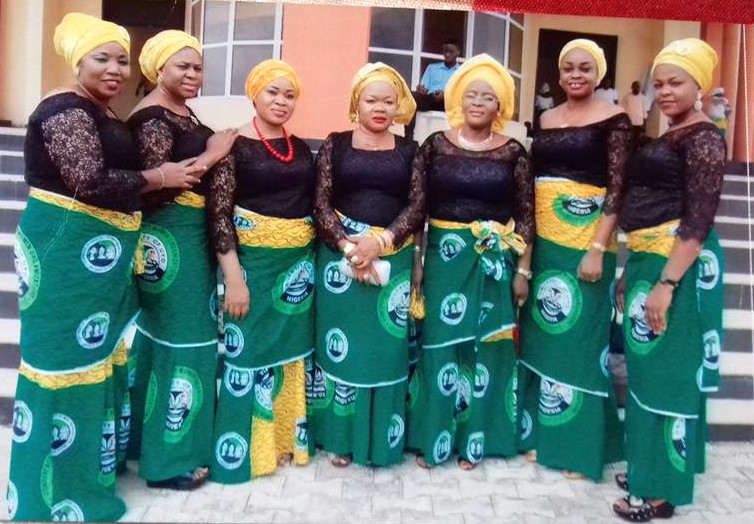 All over the world International Women's Day celebrated on the 8th of March every year, as a focal point in the movement for women's rights. The Executive Director of Our Lady of Perpetual Help Initiative, Loretta Ahuokpeme, identifies this day as one dedicated to honoring the achievements of women across the globe in the social, economic, cultural, and political spheres throughout history.
For her, it is typically a day for women from different backgrounds and cultures to come together to fight for gender equal opportunity, access and women's rights. "Gender parity is a statistical measure that looks at women and men through their income, education, and work hours, among other points.
" This sociological matrix helps researchers understand how society is progressing or retrogressing in specific areas. It's also an important tool for policy makers striving towards equal opportunities and access."
Of course, the global celebration of International Women's Day is a time for reflection on how far women have come, advocacy for what is still needed, and action to continue breaking down barriers. With over a century of history, IWD is a growing movement centered on unity and strength.
And that strength can be drawn from Women supporting their kind in all facets of life. Be it in farm work, health related matters, technology, homes, religion, workplaces, business and above all, representations in communities, local government, states and national decision making levels. Women have always been known to stick together over the years. What changed along the line?
Women have very strong social ties and a mind to achieve anything they agree to do which is why we must work together to eliminate all forms of discrimination, marginalisation and segregation against us and exclusion of women in peace building.
Violence against women is real and women are the drivers of this violence by keeping quiet in the face of such acts or supporting and insisting that those activities be carried out to the latter. Men made these cultural and traditional laws and policies and women are the custodian and drivers of them. From harmful widowhood practices, early marriage, female genital mutilation, to rape, gender discrimination in homes
For us to achieve gender equal opportunities and access, we must stand together by believing in the same things and working towards the elimination of all cultural, religious and social harmful activities towards women. We must promote women representation in all fronts because it is only women that can present women issues better and press that our issues be given serious attention.
Women at the rural areas must be adequately engaged and advocated to for the desired effects and impact. Laws, conventions and policies must be broken down and translated into local dialects and explained to all for women to understand how our roles have to be improved and to men for them to understand the laws against those harmful practices.
Women Political aspirants must advocate to other women in position of authorities as well as women in business who can give financial backing to their aspirations and ambitions. We must also start thinking about crowdfunding and sourcing for our women political aspirants who are genuinely ready to serve. Women in Politics and positions of authority must also adopt women mentees so that at the end of their tenures or when they expire by way of natural end, there will be people walking into their shoes to take over and continue from where they stopped.
For the Chairperson, Nigeria Association of Women Journalists (NAWOJ), Rivers State Chapter, Mrs Lilian Ogabu-Okonkwo, this year's international women's day which marks 25 years of Beijing Declaration and action, is the most progressive roadmap for the empowerment of women and girls everywhere .
It also marks the 5 years milestone in the drive to achieve the Sustainable Development Goals (SDGs) adopted in 2015 and the 20th anniversary of the adoption of the United Nations Security Council Resolution UNSCR1325 on Women Peace and Security adopted in 2000.
Reacting to this years theme; "I am Generation Equality: Realizing Women's Right, she said there is need for everyone to galvanize efforts to mobilize nation and global action as to achieve gender equality and human rights of all women and girls.
Okonkwo pointed out that the celebration is used to reflect on progress made by women as well as to call for change and celebrate acts of courage and determination by ordinary women who have played extraordinary roles in life.
However, she regretted that despite all moves, achievement is yet to be recorded in the 12 critical areas of concern of the Beijing platform for action, adding that real change has been agonizingly slow for the majority of women and children.
In all, the Executive Director, Kebetkache Women Development and Resource Centre , sees the "need for women at all levels, including the top, to change the dynamics, reshape the conversation, and make sure women's voices are heard and heeded to, not overlooked and ignored."
Okonkwo believes that for positive change to be achieved, every woman ought to break barriers, smashe stereotypes, disrupts the system and speak up for equality, demands justice and fights for human rights, among others.
By: Susan Serekara-Nwikhana

IWD: NAWORG Wants Recognition Of Women Based On Competence, Capabilities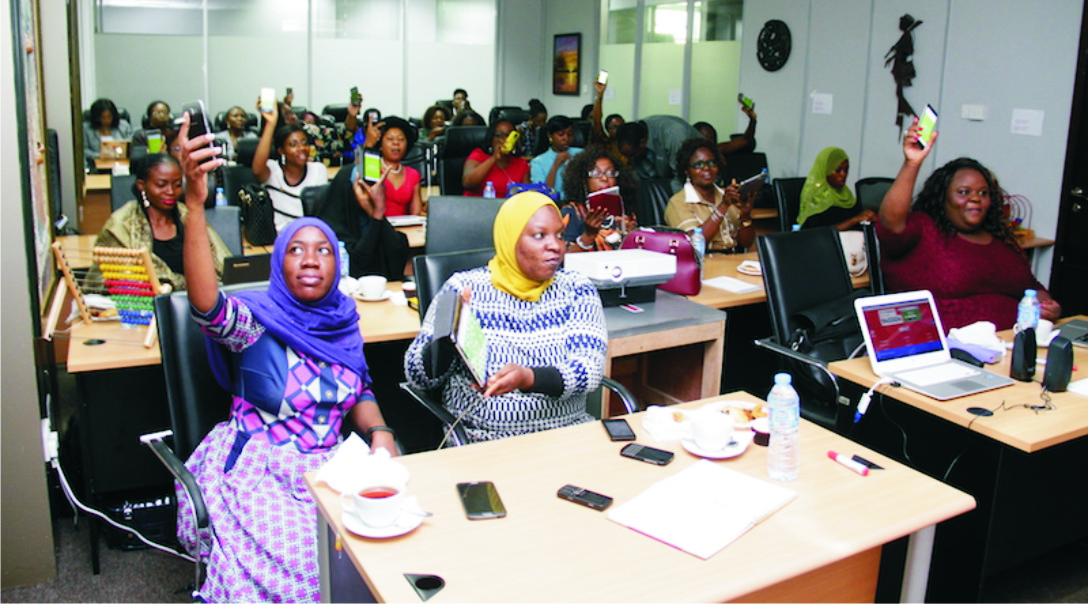 There has been a consensus on the need to stop recognising women based on their gender, but rather to recognise them by the content of their competence, capability, and intelligence they possess.
This was the accepted modus by resource persons, stakeholders, and gluts of women who gathered to celebrate International Women's Day, organised by PHCCIMA, Rivers State Chapter of NACCIMA Women Group, NAWORG, held at the council Hall of Port Harcourt Chamber of Commerce.
PHCCIMA President, Chief Nabil Saleh in his welcome address noted that women should be held in high esteem following their high efficiency rate in positions of trust and ability to balance professional and personal leadership skills.
According to the PHCCIMA helmsman, the present administration has huge regard for the female gender, which ultimately premised the victorious election of three women based on merit, capabilities, and competence; hence the constitution of PHCCIMA Executive Committee with three women and three men. He said International Women's Day is not only an occasion to congratulate our beloved women, mothers, sisters, and daughters, but also one to give them their pride of place and appreciate their role in society.
He said PHCCIMA will continue to support women entrepreneurship and empowerment by providing opportunities for them to harness their potential via the NAWORG PHCCIMA chapter.
In her keynote address, PHCCIMA's Publicity Secretary and Lead Consultant of IHP Consulting Limited, Mrs Mercy Bello Abu, Speaking on the Theme: I Am Generation Equality: Realising Women's Right", challenged women to pursue the bigger objectives of achieving more in their endeavours by thinking futuristically.
She urged them to invest in developing themselves by way of competence, capabilities, and versatility, stressing that when women gather things happen when they succeed, we all succeed and when women grow, their families, communities, and countries grow with them.
She said: "Complete gender equality might not be achieved in this generation, however, we must not relax but jointly do out bits as women by uniting and synergising to get closer to achieving our dream". Mrs Abu who is the Founder of the Empowerment Platform Initiative disclosed that Chairman of First Bank, Ibukun Awosika and former Minister of Finance, now Economic Adviser of South Africa, Ngozi Okonjo- Iweala are good examples of what women can do when saddled with positions of trust.
Earlier on, the Rivers state co-ordinator of NAWORG, PHCCIMA, Rivers State chapter, Arc. Oriaku Hanson Oyet-Ille had said NAWORG is a trade group within NACCIMA and is supported by all city chambers.
According to her, Rivers, NAWORG in synergy with PHCCIMA had organised the event to celebrate women globally; she enjoined all women operating the business in Rivers State to join the chamber movement and benefit from her mandate of facilitating women participation in commerce and governance; identifying profitable business and market opportunities for members; seamless access to loans; providing relevant and far-reaching business information to enhance member businesses, enhancing local and international business networking, help women entrepreneurs in establishing expanding their business interests nationally and internationally, among others. She also urged participants not to limit themselves by joining NAWORG alone, but to join the Port Harcourt Chamber of commerce to enjoy the full benefit of membership.
Also speaking, the Rivers State Commissioner for Commerce and Industry, Hon Mrs Ifeyinwa Nwankpa urged women to continue to appreciate their intrinsic value, and boundless opportunities for success, she said where there is unity and a collective sense of purpose amongst them the sky will be their limit, noting that "as women, we need to actively listen to each other and support ourselves".
Others who spoke include the Proprietress of Jephtah International Group of Schools, Hon. Mrs Ifeoma Edith Chukwuogu who gave an eye-opening insight on successful 'Business Tips'. Mr Chika Chinwah, PHCCIMA member and Lead Director of Rivers Local Enterprise and Business Linkages who made presentations on "Preparing for Opportunities", while National Vice President of Manufacturers Association Of Nigeria (MAN), Mrs Emilia E. Akpan, who remarked that the Chief Nabil Saleh led government has recorded enormous success due to women's positive contribution also spoke alongside the Rivers State Ministry of Women Affairs Director, Mrs. Camelita.
Globally, March 8 every year is a day set aside by the United Nations since 1977 to celebrate the social, economic, cultural and political achievements of women. This year's theme: "Each for Equal" denotes an enabled world where everyone can help to create a gender-equal world, challenging stereotypes, fighting bias, broadening perceptions, improving situations and celebrating women's achievements.
The highlight of the event was the exhibition of products, networking, business tips for success, healthy lifestyle, laughter and learning and group photographs.
By: Sylvia ThankGod-Amadi

Can Spouses Cheat And Still Love The Cheater?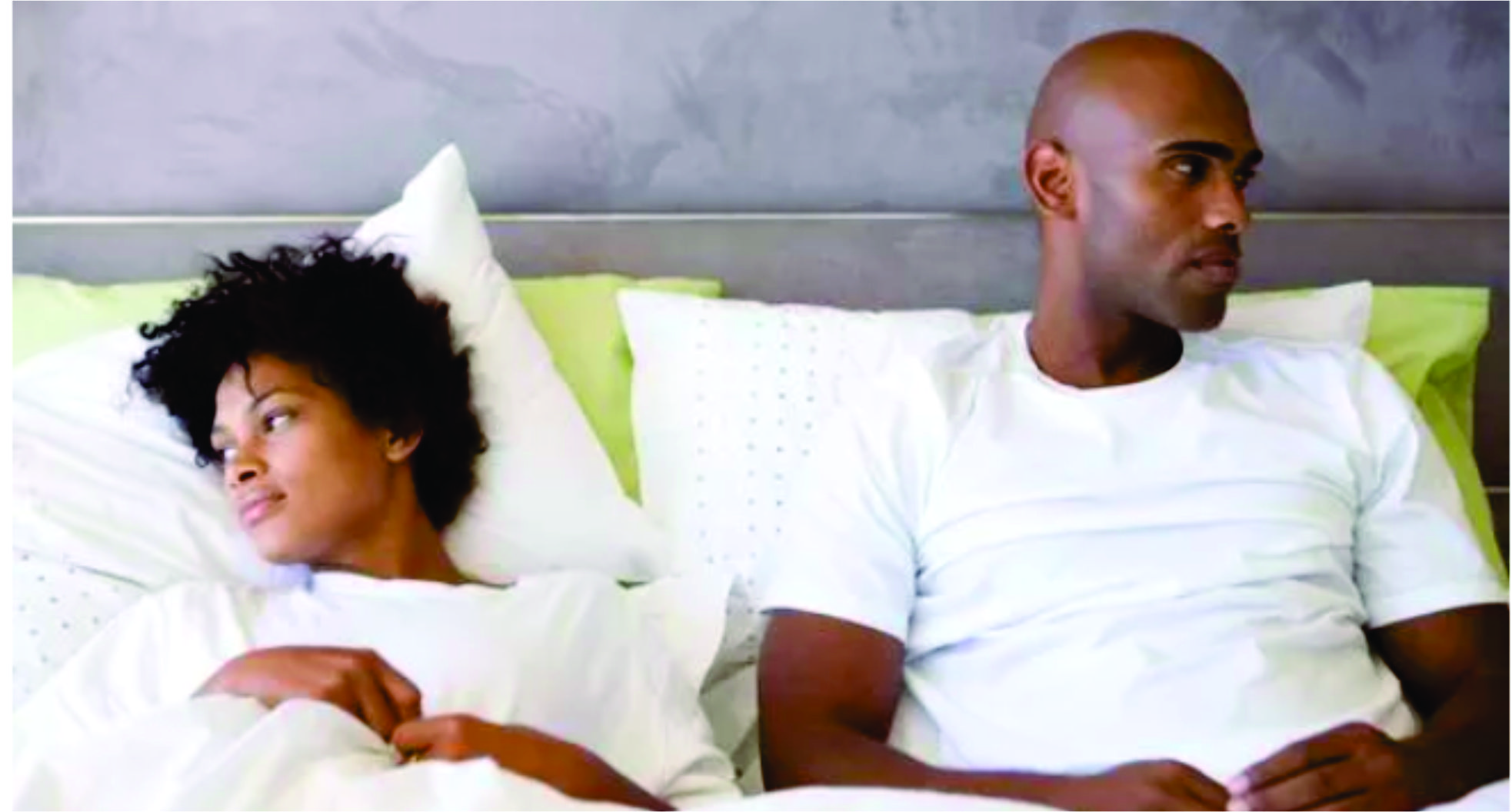 It is impossible to love someone and cheat on them. People who cheat on others are not necessarily bad people (most likely they are), but they definitely know nothing about love. Cheaters are almost always very insecure. They are insecure because they did not experience love, being wanted, in their formative years. They don't know love, don't recognize love, cannot recognize it when someone loves them. They really don't know what it is, and have insanely unrealistic ideas about it, usually acquired from storybooks and movies. Or from desperate fantasies resulting from extreme emotional deprivation in the past (as the fasting person dreams beautiful dreams about steak and ice cream). They wring others dry trying to get their fantasy to come true. And have little use for people who cannot make those fantasies real. And no one can. We all know that cheaters cheat, and never just once, and never just on one person. No one can satisfy them.
So they distrust others who claim to love them, because it never looks beautiful and true enough. They feel that the other person is lying to them, doesn't love them, is perhaps playing them for a fool, and probably cheating on them. They don't feel respected or valuable, are so self-absorbed and hurting, and are always distrustful, suspicious.
They are always busy protecting themselves from all the bad people in the world, including you. If you tell them that you love them, you are a liar. You are really out to use them and cheat on them.
They have very little energy to care about anyone else. Their energy is all used up fighting against ghosts.
Cheating is natural for such a person. For them, it's not even really cheating. It's protection, revenge. It's the name of the game. ("She's probably thinking about cheating on me anyway. I'll cheat on her first. Payback in advance.") Love and trust are not even on the radar. They are constantly looking for validation, for soothing, looking to be convinced that they mean something. They "love" someone to the extent that they get what they seek: a taste of the love that they dream about. But very soon, they see flaws in the other person. The other person does not meet up to their dreams. The other person "clearly" does not really love them. The other person is dishonest. Or manipulative. Or dysfunctional. Or a cad. Or a slut.
At this point, cheating becomes natural, not a big deal at all, because the other person (the cheatee) has ceased to have any real value, and has "proven" that they are unable to meet the needs of the cheater.
(In fact, for the cheater, his ability to hurt his partner is proof (to him) that he has value, that he means something, and is a demonstration of the love that he looks for. Cheaters feel worthless, unseen, insecure, unsure, unacknowledged. The power to hurt someone, to make someone cry because of them, is near ecstasy. "My God! Look at those tears. She must really love me!" But that euphoria lasts for maybe a few hours. The cheater is insatiable.)
It makes no sense to say that you can cheat on someone you love. It makes more sense to hold that if you cheat on a person, you don't give a darn about him or her.
Compare the cheater to the person who would no sooner cheat on his or her partner than punch a baby or kill a puppy. There are people who think that cheating on their partner is an abomination, as bad as anything you can do, and would find it impossible to do.
There are some people who find a love, never cheat, never think about it. They are in love, never stop being in love. And even if they stop being in love, they gave their word and intend on keeping it. They are much different from the person who finds someone, and proceeds to lie to, hurt, and cheat on that person.
There is such a thing as love. And it does not involve cheating. If someone cheats on you, don't ever make the mistake of thinking that that person loves you. They do not.
If someone cheats on you, you have been cheated. You have been duped, tricked. You have been slapped in the face. You have been lied to, disrespected, devalued, shat upon. Even people who Hate you don't treat you that badly! If you go on to trust or depend on that person, be sure that you will one day be very sorry you did. And then it will be your fault.
In fact, what better proof could there be that your partner does not love you, than if he or she cheats on you? What more do you need?
Culled from Question-Quora https://www.quora.com.
Compiled By Sylvia ThankGod-Amadi