Davido, Chidinma, Others Champion New Nollywood Sound Tracks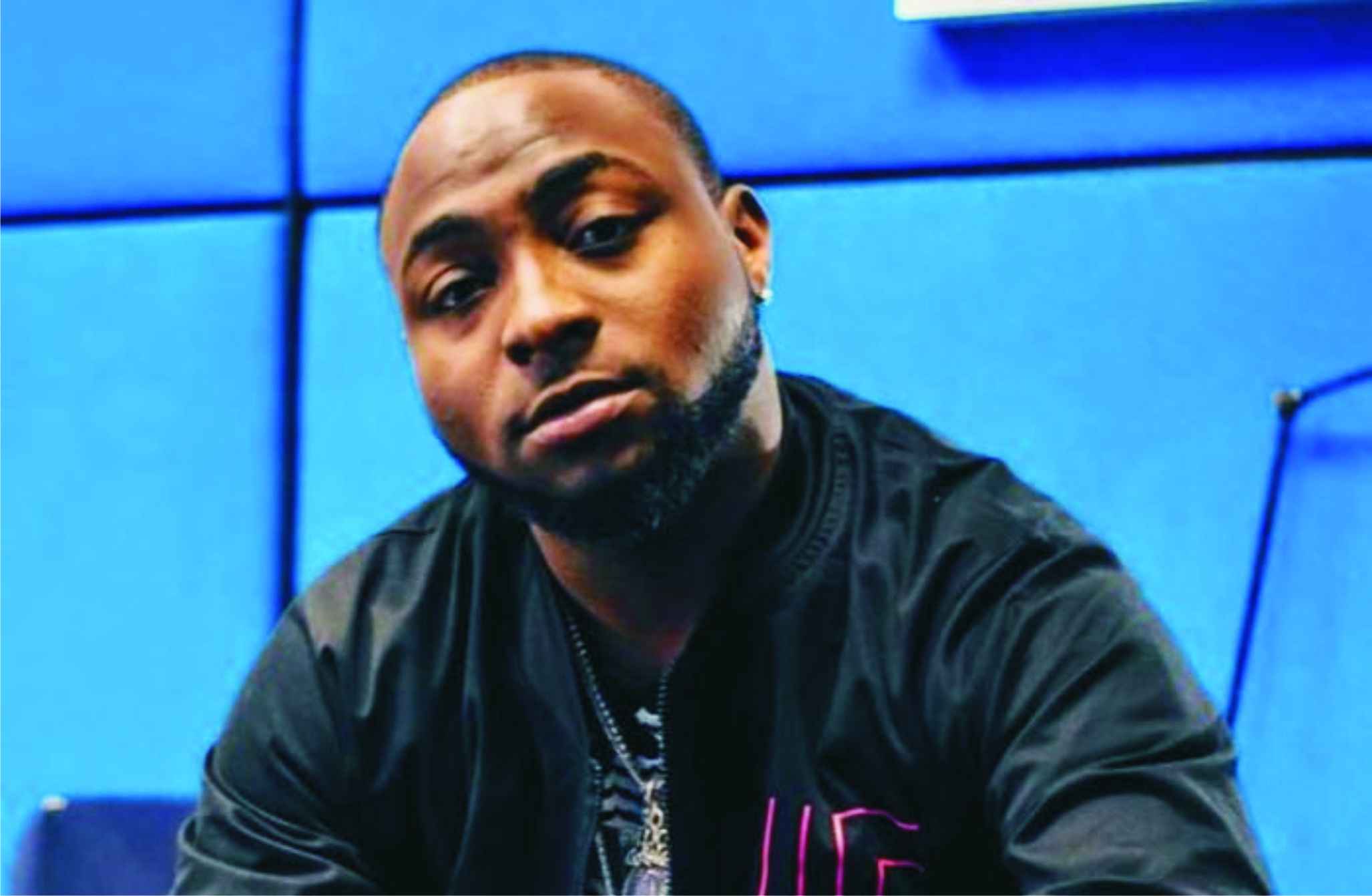 Soundtrack for Nollywood films have always been but after a while, the culture stopped for several reasons.
Larry Gaga, Davido, Chidinma, Vector are some of the music acts championing the new wave of soundtracks for Nollywood productions.
Since the turn of the year, Nollywood has seen an upturn in official soundtrack culture. Larry Gaga is also one of the driving factors in the relatively new niche.
Producers of 'Living In Bondage: Breaking Free' and 'MTV Shuga Naija' have teamed up with Larry Gaga to produce original soundtracks that can be additional sources of revenue for the respective TV productions. MTV Shuga is known to have produced each season with a soundtrack and music acts like Ice Prince, KCee, Seyi Shay and J Martins have appeared on soundtrack of the youth oriented TV series.
Larry Gaga is taking the lead in 2019 as he's working with Davido for'Living In Bondage: Breaking Free', the highly anticipated sequel to 90s hit, 'Living in Bondage,' and also with Vector on MTV Shuga Naija 4.
Tunde Kelani, Kingsley Ogoro were some of the leading filmmakers, who ensured they had a soundtrack for their big films in the 90s. [Channels TV]
This follows the template of Hollywood to create original soundtracks that are unique to the film they are meant to support.
This way, the budget is adequately spent and revenue streams can be generated. As in Hollywood movies like 'Birth of a Nation,' the soundtracks are not even played in the movie. As a result, in that clime, movie soundtracks generate tens of millions of dollars and platinum certifications – for moving one million units in equivalence of albums sales.
Sadly, Nollywood doesn't have that structure. Selling movies and music is already a chore. Artists have to scramble for streaming/sales revenue from their music. That is after paying PROs and composers first. This is because the Nigerian clime is not healthy for music sales at this time. Thus, Nollywood producers have rarely explored the idea of independent original movie soundtracks.
From the days of popular soap operas like Papa Ajasco, Super Story, Palace, Everyday People, Family Circle and others, there were theme songs. These theme songs are popular with their audience. However, they were not the true test of original soundtracks.
A genuine original soundtrack has to be a set of specially composed songs for a movie. Nollywood definitely saw a lot of that in the 80's and 90's, but not until the late 90's and the 2000s did original soundtracks have a home in Nollywood. Producers like Late Hubert Ogunde, Tade Ogidan, Tunde Kelani, Kingsley Ogoro and so forth worked with music professionals to craft original songs for their films.
During this period, singers like Mike Nliam, Stanley Okoria, Sammie Okposo, Sola Allyson-Obaniyi and recently Tope Alabi worked with the movie directors and producers to lend their singing abilities to their stories. Their voices became synonymous with the home video era. As they became brands, their sounds also found a place in people's hearts. However, even with all these stars, most Nigerian producers never film produced independent albums from their movies.
Some of the few who created original soundtracks independent of movies are Tade Ogidan for 'Madam Dearest,' and Bimbo Oshin for 'Eji Owuro'. However, most people simply ignored this avenue to add some notoriety and impact to their movies. OSTs are also a source of additional funds for movies.
Well, a combination of factors the first of those factors is a problem of funding. A few years ago, E.TV Africa used to do a jingle every quarter of an hour. It was frustrating, but it gave us a few facts. One of those facts is that Nollywood movies were made with an estimated $10,000 and under. At the time, $10,000 was between one million Naira and N1.5 million.
Running on such a shoestring, you cannot then afford to expend energy on music that might or might not sell. Sometimes, like with 'Eji Owuro,' and Sola Allyson-Obaniyi, the music requires little push to take off, but a lot of times, the music requires great sound, production, mixing and marketing. Those require funds and Nollywood cannot afford it.
This is aided by how dysfunctional the Nigerian music industry is. Record sales are a very unreliable means of revenue generation. It's already hard enough to sell movies, producers didn't want to add the additional stress of music when revenue is far from guaranteed.
In other cases too, ignorance played a role. A lot of producers with good, marketable music didn't just realize that their music can be marketed. One of such examples is 'Oyato,' the 2000's socio-political flick that starred Tony Umez, Omotola Jalade-Ekeinde. The music on that movie was so good, yet it was never marketed independently of the film. Same is applicable to 'Koto Aiye' and 'Koto Orun', some of the many productions by late actor and producer, Alhaji Yekini Ajileye.
My Victory Resulted From Steadfast Prayers, Says MBGN Winner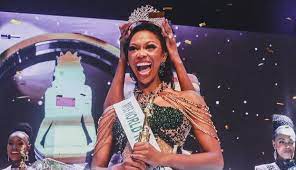 Winner of the Most Beautiful Girl in Nigeria 2021, Oluchi Madubuike, yesterday said that her victory was as a result of steadfast prayers.
Madubuike, who was crowned Miss Nigeria World 2021 on Saturday, took to her Instagram page to appreciate her family and other people who supported her in the journey.
According to her, she was victorious because of the steadfast prayers, love and support that she received from well wishes.
She said, "The little girl in me is screaming with joy at this new reality of mine. I'm sure my dad is with the host of angels in heaven celebrating me!
"I am so grateful to God most importantly for this opportunity and the hand of favour He placed upon my life. I am a living testimony of his divine work.
"To @silverbirdgrp , all our sponsors and partners, thank you all for this opportunity. I promise to maximize it to my fullest potential.
"This victory was a result of the steadfast prayers, love and support. I pray that God will find a way to repay everyone who contributed in a thousand folds."
Madubuike would be representing Nigeria at the 70th edition of the Miss World pageant to be held on December 16, 2021 in Puerto Rico.
Nigerian Female Celebrities Are Not Prostitutes -Movie Producer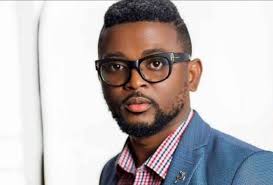 Nigerian movie producer, Samuel Olatunji, popularly known as Bigsam has debunked the idea that successful women in the entertainment industry earn their money through questionable means.
The Public Relations expert took to his Instagram page yesterday to condemn Nollywood actress, Nnaji Charity, who in her Instagram stories wrote that "being a female celebrity in Nigeria is more like an advanced prostitution."(sic)
"To say her post is uncharitable to women is stating the obvious. What is more uncharitable is the fact that she is a woman (that, I believe because these days, you never can tell), " the producer said.
He added, "What you are implying is that all these successful female celebrities, both in entertainment and outside entertainment are prostitutes, got to where they are, or are maintaining what they are by prostitution? Nothing could be farther from the truth.
Naming celebrities such as Linda Ikeji, Toyin Abraham, Funke Akindele-Bello, and Ini Edo, the Dear Affy producer attested to lucrative means by which several female celebrities he has worked with, make their money.
He said, "There was a time someone called me to say Linda Ikeji must be doing fraud or advanced prostitution to make the kind of money she has, that year, Linda was charging 50k per post (now it is 150k). I asked the person to open the blog and we did counting of sponsored post for that day as at 6pm, Linda has done about 20 sponsored posts. That year, Linda was raking in about 2 million daily. Before Covid and after, Toyin Abraham was making over 5 million monthly.
"About 10 years ago, we struck a major deal for Ini Edo, my first cut in the money was over 1.5m. Till date, Ini is making legitimate money quietly and in quick succession to have warranted talk that she's the richest actress in Nigeria. About two or three years ago, Funke Akindele Bello made over 1 million USD from just one of her projects."(sic)
Also mentioning the likes of Kemi Adetiba, Uche Jumbo, and Lizzy Jay, Bigsam said, "If you see all these women living life and living well, don't let your limited brain deceive you that they only make it by gracing beds of powerful men (some of these men actually live off them)."
"Women are doing well and it is possible for the upcoming one to do better without turning to prostitution," he continued.
He further encouraged ladies to ignore the claims by Nnaji as "she doesn't know what she's saying."
Wizkid, Omah Lay Bag High Nominations In AFRIMA 2021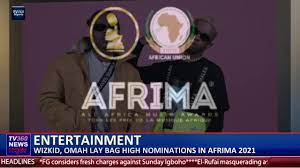 The African Union Commission and the International Committee of All Africa Music Awards have released the 2021 nominees' list.
The list, which was released on Wednesday, features over 400 songs from artistes in the 30 continental and 10 regional categories cutting across African talents and creatives living on the continent and in the Diaspora.
Leading the 2021 AFRIMA nominations scorecard is South Africa's sensation duo, Blaq Diamond with eight nominations for their song, 'SummerYoMuthi' in 'Best Male Artiste in Southern Africa'; 'Artiste of the Year in Africa'; 'Song of the Year in Africa'; 'Producer of the Year in Africa'; 'Best Male Artiste in African Inspirational Music'; 'Breakout Artiste of the Year'; 'Best Artiste, Duo or Group in African Pop'; and 'Best African Duo, Group or Band'.
Also, South Africa's Focalistic made it to the top of the list for his hit single, 'Ke Star' [Remix], featuring Davido and Vigro Deep with seven nominations including 'Best Male Artiste' in Southern Africa; 'Artiste of the Year in Africa'; 'Song of the Year in Africa'; 'Best Artiste, Duo or Group in African Dance or Choreography'; 'Best African Collaboration'; 'Best Artiste, Duo or Group In African Electro'; and 'Breakout Artiste of the Year'. Also, South Africa's Focalistic made it to the top of the list for his hit single, 'Ke Star' [Remix], featuring Davido and Vigro Deep with seven nominations including 'Best Male Artiste' in Southern Africa; 'Artiste of the Year in Africa'; 'Song of the Year in Africa'; 'Best Artiste, Duo or Group in African Dance or Choreography'; 'Best African Collaboration'; 'Best Artiste, Duo or Group In African Electro'; and 'Breakout Artiste of the Year'.