Nigeria Info And Finger Pointing Proverb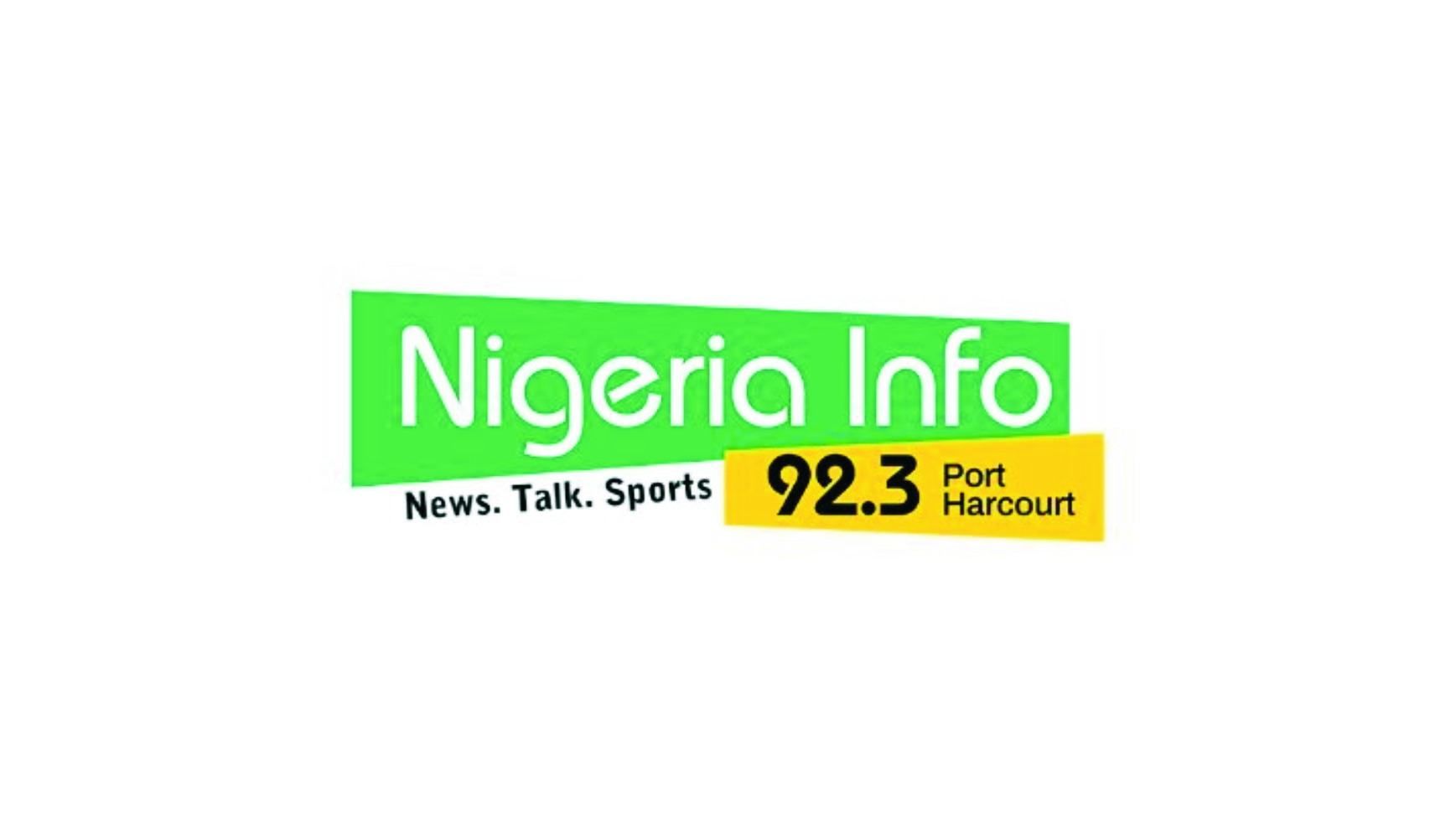 It is said that as you point one finger at a person, the remaining four fingers point at you. In other words, if you must come to equity, then you must come with clean hands.
Today (Monday), a friend drew my attention to one of the programmes of Nigeria Info, Port Harcourt where a duty continuity announcer took time to dress me down. The nature of the job I do entails that I receive personal insults/attacks on a regular basis.
These attacks come from all corners.  But, one cannot shy away from the truth because we are scared of being insulted by duty continuity announcers.  We owe the society this responsibility to effect positive transformation.
In my earlier piece where I questioned the sincerity and professionalism of Nigeria Info, Port Harcourt and her sister station, it wasn't done just for Governor Wike.  I simply used Governor Wike as a standard to measure the weak gate-keeping process of these stations, the anti-Rivers agenda of the ownership structure and the deliberate attempt to mislead Rivers people, using the duty continuity announcers as the attack heads.
I have pointed out clearly cases of deliberate anti-Rivers acts by the Lebanese-owned stations.  These acts cannot be swept under the carpet by throwing stones at Simeon.  What does Nigeria Info Port Harcourt stand to gain by deliberately refusing to canvass for federal projects in Rivers State? What are the benefits to Rivers State if Nigeria Info continues to defend the Federal Government in its inability to promote security in Rivers State? What are the benefits to Rivers State,  if Nigeria Info continues to side with the 6 Division of the Nigerian Army even when their personnel were captured on national television invading the Port Harcourt INEC office in an attempt to disrupt the collation of results and subvert the will of Rivers people?
What are the benefits to Rivers people when Nigeria Info consistently floats phone-in programmes skewed in favour of their sponsors (the APC) with the same callers making similar unverifiable statements daily? The questions are endless.
To hold government to account, a station must be accountable.  What I am simply demanding is accountability.  If Nigeria Info demands good governance, nobody would raise eyebrow. But for them to become politicians, we are duty bound to question the rationality of their partisan mischief.
It is unhelpful to seek the attention of the National Broadcasting Commission because Nigeria Info is pro-APC. Otherwise, the content of Nigeria Info is below the guidelines and specifications of professional broadcasting. It is even below the standard of the Lebanese- owned station in Abuja and Lagos.
Imagine a duty continuity announcer on Nigeria Info declaring that local government councils are non-existent in Rivers State. On what premise did he reach that conclusion? Did he conduct a survey and what was the methodology of the survey?  Such careless declaration on radio is reckless and unprofessional.
The real question that must be answered by the owners of Nigeria Info is: what are the mechanisms on the ground to check the reckless partisanship of her duty continuity announcers? Both Nigeria Info and Wazobia FM in Port Harcourt seem to be stations where duty continuity announcers engage in free-for-all to please their paymasters.  There is never any disciplinary process.  I think the absence of any form of disciplinary platform is deliberate.  It is aimed at ensuring that the overriding anti-Rivers agenda is achieved. It is not coincidental that the duty continuity announcers detailed to drive the APC negative agenda in Nigeria Info are not under any form of supervision.
The Lebanese owners of Nigeria Info and Wazobia FM must, as a matter of urgency and necessity, spell out a code of conduct for their duty continuity announcers, especially in Rivers State where the National Broadcasting Commission has allowed pro-APC media outlets the free space to misinform, mislead and generate anti-Rivers sentiments. As they say, power is nothing without control.
The Lebanese owners must also put in place an official public complaint system for its duty continuity announcers. Sanctions must be attached to cases where duty continuity announcers deliberately misinform the public.  Even on trucks, companies place phone numbers to check the excesses of truck drivers.
On Sunday, Governor Wike called members of the Task Force on Street Trading, Illegal Markets and Motor Parks for a meeting to appraise their operations.  He pointed out where they fell short and urged them to step up or face sanctions.  However, a duty continuity announcer embarked on blatant mischief.  It was as if he read the press statement of the APC.
In Port Harcourt, Nigeria Info is duty bound to retrace its step. It must purge itself of sponsored partisanship.  There is no reason to grandstand.
Nigeria Info Port Harcourt should be truthful and reduce the dose of mischief and manipulation of information it feeds the populace. It should be an advocate for Rivers State.  It should join other well-meaning Rivers people to demand federal projects from the APC Federal Government.  Since 2015, there is nothing from the Nigerian Info as official partner to Rivers people. Yet these guys want to belittle the developmental strides of the pillar of development in Rivers State.
Accountability is a two-way traffic.  As the auditor audits a firm, he must not rape the finances of that firm. Information management is serious business.
It is said that a man breaking groundnuts for a blind man must continue to whistle. The whistleblowing is key to convince the blind that the groundnut breaker is transparent and is not involved in CHOPPING the groundnut.  For Nigeria Info Port Harcourt, the time has come for transparency in its operations.  We can no longer keep quiet and assume that the pro-APC Broadcast is coincidental.  It is more painful because APC HAS FAILED THE PEOPLE OF RIVERS STATE.
Nwakaudu is Special Assistant to the Rivers State Governor on Electronic Media.
Simeon Nwakaudu

COVID-19 Fight: FG Must Set Politics Aside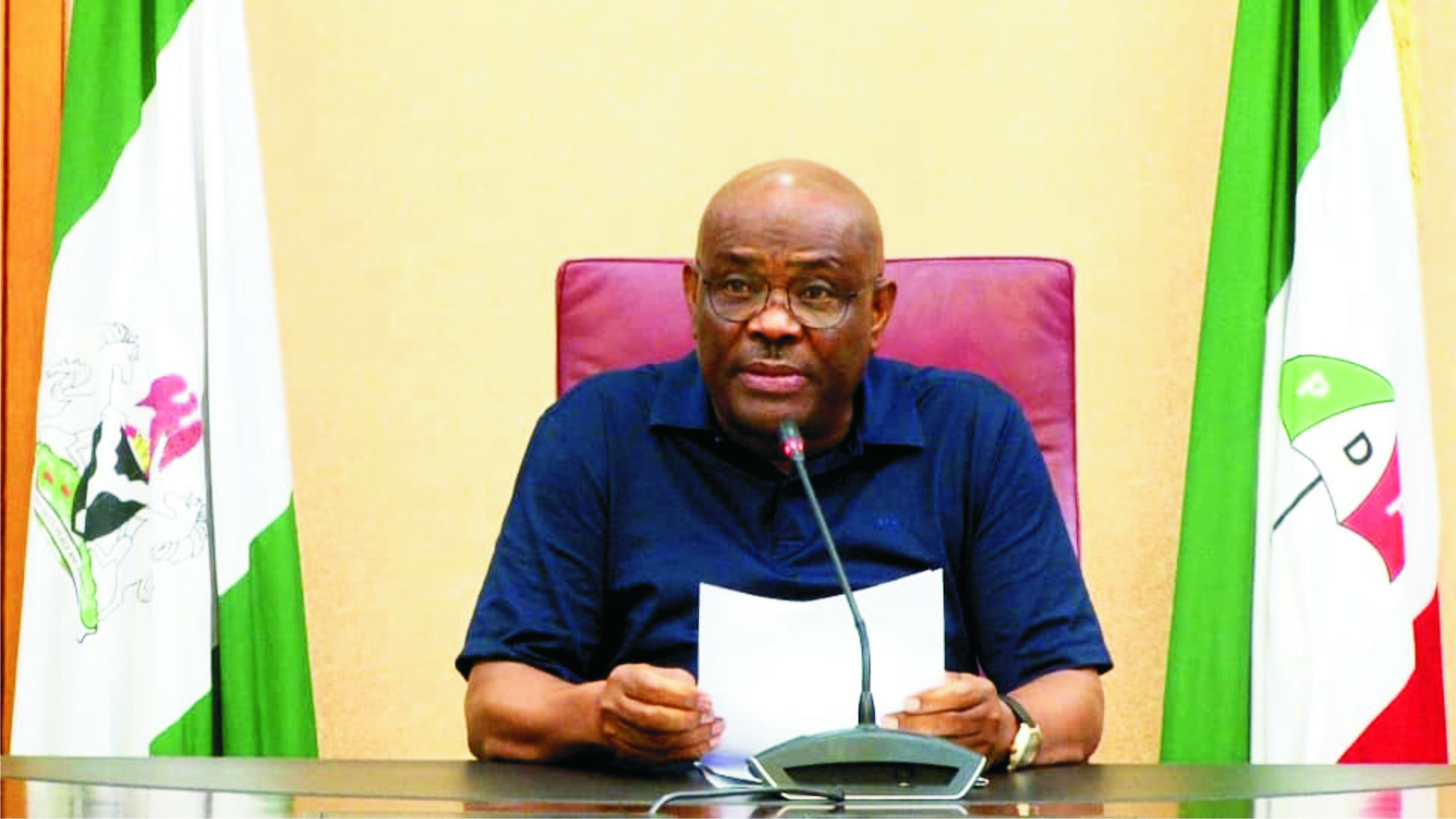 The non-existent All Progressives Congress (APC) in Rivers State believes that the best way to maneuver its way into reckoning is to aimlessly criticise Governor Nyesom Ezenwo Wike. They also imagine that they can eke out acceptance if they sabotage the development of Rivers State by derailing the fight against the spread of Coronavirus (COVID-19).
Having failed repeatedly in their struggle to undermine Governor Wike, the remnants of Rivers APC have seen the fight to check the spread of Coronavirus as their only way to maintain visibility.
Therefore, any action taken by Governor Wike to protect Rivers people from Coronavirus is seen as an excuse for Rivers APC members to criticise the administration and attempt to sabotage the entire state.
From the very beginning, Governor Wike led the way in instituting precautionary measures to check the spread of Coronavirus. The proactive measures adopted by the Governor have been helpful.
Governor Wike was the first governor to close the borders. When this action was taken, APC leaders condemned him.  They even paid mercenaries to write nasty articles calling the Governor names. When other states emulated the Rivers State Governor, they dropped this condemnation and fished for another.
Several steps have been taken by some unscrupulous persons to sabotage the precautionary measures in place to protect Rivers people.  Governor Wike is working round the clock because nobody expects any form of assistance from any quarters.
For days, Caverton Helicopters worked with some groups to make Rivers State vulnerable.  In a state broadcast, Governor Wike drew their attention to this ugly trend, but they ignored it; perhaps, because the Minister of Aviation, Senator Hadi Sirika, was beating the drums for them. They acted as if they are above the law.
On April 5, 2020, Governor Wike in a state broadcast declared: "Every day, we are inundated with letters from the Federal Government to allow oil companies to fly in expatriates to drill oil. Then we ask, what is the status of those coming from Lagos? Nobody has told us their status as regards Coronavirus.
"If they come to Rivers without us knowing their status, what will be the implication assuming they have the virus?"
Despite the warnings, on 7th April, 2020 Caverton Helicopters conveyed passengers into Port Harcourt and arrogantly refused to subject them to prescribed tests. That action further jeopardised the state's scheme to protect the people from Coronavirus.
The pilots and the said passengers were promptly arrested. They were arraigned before courts of competent jurisdiction and they are to face trial.
They weren't arrested for flying a helicopter. They were arrested for refusing to cooperate with state health authorities by complying with regulations on the testing of anyone coming into the state for essential duties. Same way other states have arrested different persons who violated regulations at this time.
Part of the regulations signed by the Rivers State Governor, which the pilots and Caverton Helicopters contravened read: "These Regulations apply where the Governor declares, that the incidence or transmission of Coronavirus or any other infectious disease constitutes a serious and imminent threat to public health, and that the incidence or transmission of Coronavirus or any infectious disease is at such a point that the measures outlined in these Regulations may reasonably be considered as an effective means of preventing the further, significant transmission of Coronavirus or any infectious disease."
The Executive Order signed by Governor Wike is titled: "EXECUTIVE ORDER RVSG – 01 2020 PURSUANT TO SECTIONS 2, 4 AND 8 OF QUARANTINE ACT, CAP. Q2 LAWS OF THE FEDERATION OF NIGERIA 2004 AND REGULATION 11 OF THE QUARANTINE (CORONAVIRUS (COVID-19) AND OTHER INFECTIOUS DISEASES) REGULATIONS, 2020."
The Executive Order stated: "In exercise of the powers conferred on me by Sections 4 and 8 of the Quarantine Act, Cap. Q2 Laws of the Federation of Nigeria, 2004 and regulation 11 of Quarantine (Coronavirus (COVID-19) and Infectious Diseases) Regulations, 2020 and all other powers enabling me in that behalf, I Nyesom Ezenwo Wike, CON, GSSRS, Governor, Rivers State, hereby issue the following Orders: It added: "Flight operations at the Port Harcourt International Airport, Omagwa, Airforce Base, Port Harcourt and Bonny Helipad are hereby suspended and no person landing at these airports shall be allowed to transit into the state."
Governor Wike was the very first to sign this order. Other states, including the Presidency, copied from Rivers State.
The Minister of Aviation is not conversant with the seriousness of the issues involved. We are talking about public safety. Nothing could be more important than that. The lives of over six million Rivers people are at stake with his careless issuance of permits premised on the arrogance of telling Caverton Helicopters not to subject themselves to the health protocols on the ground for the protection of Rivers people.
In Rivers State, everyone understands that the law must to be respected. The Governor knows the law and respects the rule of law. He will never obstruct the process, but insists that Federal Agencies respect their boundaries. After issuing landing permit, will the workers work inside the plane or helicopter? That is where the respect for the COVID-19 regulations in the state comes to play. You must subject the pilots and passengers to test.  Thereafter, they proceed to carry out their essential duties.  This particular area is way off the Minister of Aviation's jurisdiction.
Does the Aviation Minister run Isolation/Treatment Centres in Rivers State? Is there any record that the Minister has ever taken measures to protect Rivers people from Coronavirus?
Aside the deliberate plot to make Rivers State vulnerable to Coronavirus, what positive contribution has the Federal Government made to protect the state?
Governor Wike said: "It is quite unfortunate that the containment of Coronavirus has been politicised by the Federal Government. While Lagos State received a grant of N10 billion as a commercial hub, Rivers State as the oil and gas hub that produces a greater percentage of the nation's wealth has not received any support from the Federal Government.
"One wonders why the Federal Government should single out a state out of 36 states to give support.  Does it mean that support will come when a state has a record of over 50 infected persons before it gets support?  No state should be seen as more important than any other state. This is a Federal Republic. No state is superior to others."
Rivers State is not the first state to arrest violators of Coronavirus regulations.  Only a few days ago, Lagos State arrested and convicted Nollywood Star,  Funke Akindele, and her husband. The Minister of Culture and Tourism did not defend her. Lagos also arrested different classes of offenders.  No Federal Agency or professional organisation defended the offenders. See the following links: http://saharareporters.com/ 2020/04/08/coronavirus-lagos- government-quarantines-67- ivory-coast-returnees; https://www.premiumtimesng. com/regional/ssouth-west/ 386797-lockdown-lagos-police- impounds-over-600-vehicles- arrests-78.html; https://www.channelstv.com/ 2020/04/08/breaking-27- quarantined-in-niger-state- over-covid-19/
In Abuja, the FCT COVID-19 Enforcement Team arrested 17 Turkish professionals for violating the Coronavirus regulations on Wednesday. The Foreign Affairs Minister did not defend them.
Kaduna State Government has arrested Christian and Muslim clerics for violating the Coronavirus regulations, nobody from the Federal Government rose to the defence of the offenders. See: https://www.vanguardngr.com/ 2020/04/lockdown-kaduna-drags- clergy-men-to-court-for- holding-service/
This brings me to the threat issued by an association of pilots. Samuel Ugorji and Samuel Buhari were not arrested with 10 others because they are pilots. They committed an offence. The rule of law will be upheld.  Nobody is above the law because of his/her profession. Most importantly, the lives of Rivers people remain paramount.
Governor Wike captures this point: "The highly insensitive and provocative actions of Caverton Helicopters took place in the midst of credible intelligence reports about plans by our enemies to traffic carriers of the dreaded Coronavirus into the state.
"Their morbid intention is to create panic by pushing up the infection rate and rubbish the robust measures we have since put in place to cut off the spread of the virus and keep our State and our citizens safe and secure from the ravaging pandemic."
An Adviser to Governor Wike, Mr Erastus Awortu, captured the folly of the Minister of Aviation thus: "It does not matter to the FG if Rivers lives are wiped out by the virus so long as they can take oil to service other lands."
Once it comes to Rivers State, the Federal Government sees money. It cannot see safety of lives. It cannot see security. It cannot see projects and it cannot see the welfare of Rivers people.
The misconduct of the Aviation Minister is unfortunate.  We saw this character trait in the former General Officer Commanding 6 Division and the former Rivers State SARS Commander.  Sirika's outburst, to me, is a confirmation of the ulterior motive behind the recklessness of Caverton.
The Federal Government and her officials should retrace their steps and work with the Rivers State Government to fight the spread of Coronavirus. The fight against Coronavirus is not an election. There are no institutions to manipulate results. That is why the Federal Government must abandon this ugly political strategy.
I know that the Federal Government will invest huge sums in misinformation and propaganda on this issue as they have always done, but the fundamental issue remains: why the eagerness to jeopardise the safety of Rivers people by compromising the health defence network of the state?
When there were cases of insecurity in Rivers State, the APC- led Federal Government offered no support to the Rivers State Government.  Governor Wike had to personally lead the way to pull Rivers State out of the woods.
Hadi Sirika can blatantly talk trash because he is playing politics. Otherwise, in Kaduna, the state government has declared that any person passing through the state will be quarantined for 14 days. This is irrespective of the profession of the person. Coronavirus is no respecter of professions. See:https://www.premiumtimesng. com/coronavirus/386772- coronavirus-travellers- passing-through-kaduna-will- be-quarantined-14-days- official.html; https://www.channelstv.com/ 2020/04/08/covid-19-kaduna- quarantine-law-violators-to- spend-14-days-in-isolation- facility/
On March 30, 2020, Rivers State Government announced waivers to different categories of persons in view of the directive of the State Government closing the borders.
They include: Medical and Pharmaceutical Personnel, Food and Beverages, Essential Oil and Gas Staff, Petroleum Products and Media Workers and Newspaper Distributors. All these categories of staff must identify themselves with valid identity cards.  These persons are to subject themselves to health checks by health professionals at the surveillance posts at the entry points and their contact addresses obtained for tracing in the case of any eventuality.
Medical and Pharmaceutical Personnel, Food and Beverages , Essential Oil and Gas Staff, Petroleum Products and Media Workers and Newspaper Distributors subject themselves to the health protocols outlined in the state governor's Executive Order at the entry points of the state.
But his Imperial Majesty, Hadi Sirika, the Almighty 'Elected' Minister of Aviation, wants to jeopardise the health of Rivers people because he issued a permit on the EXCLUSIVE LIST.
If there is any person who is ignorant, it is Chairman of EXCLUSIVE LIST. I want to reiterate. The pilots of Caverton Helicopters were arrested because they refused to respect the health regulations outlined in the Executive Order signed by Governor Wike. They executed the tenets of Sirika, a permit by landing in Rivers State, but refused to obey the extant regulations in place to protect Rivers people.
I will still refer to Governor Wike's state broadcast of March 30, 2020. He said: "Let me reiterate that this government will continue to do what is right no matter who is involved.  As you are all aware, no conventional war has grounded global life and economy like Coronavirus has done.
"Everybody is affected.  Therefore, all hands must be on deck to defeat Coronavirus. I want to sincerely express my heartfelt gratitude to our health professionals on the frontline of this fight.  Let me also thank all the security agencies, individuals and organisations who are collaborating with us to make Rivers State safe".
No well meaning Nigerian should take Sirika seriously.  The matter at stake is beyond the touting of LISTS. We are talking of the safety of Rivers people. Not who is on what list. Sirika serves a government that lacks the moral ground to discuss Rivers State. By his irrational outburst, Sirika has emphasised the deadly conspiracy against Rivers people.
As usual, Rivers people are prepared to defend themselves. If they rose to defend their mandate during the 2019 elections against soldiers and the F-SARS, then Sirika and those who sent him to display irresponsible ignorance should understand that Rivers people will defend themselves at this crucial moment. It is a matter of life and death.
Two days ago, the APC Federal Government took the necessary precautionary measure of placing the visiting Chinese doctors on quarantine for 14 days. These Chinese doctors were invited by the Federal Government, but they took action to protect the Abuja community. But they want the Rivers State Government to be careless. See: https://m.youtube.com/watch?v= zaP6J8G9_VU; https://gwg.ng/2020/04/08/ chinese-doctors-arrive-go- into-quarantine/
Nwakaudu is Special Assistant to Rivers State Governor on Electronic Media.
Simeon Nwakaudu

Rewriting Youth Dev Narrative In Rivers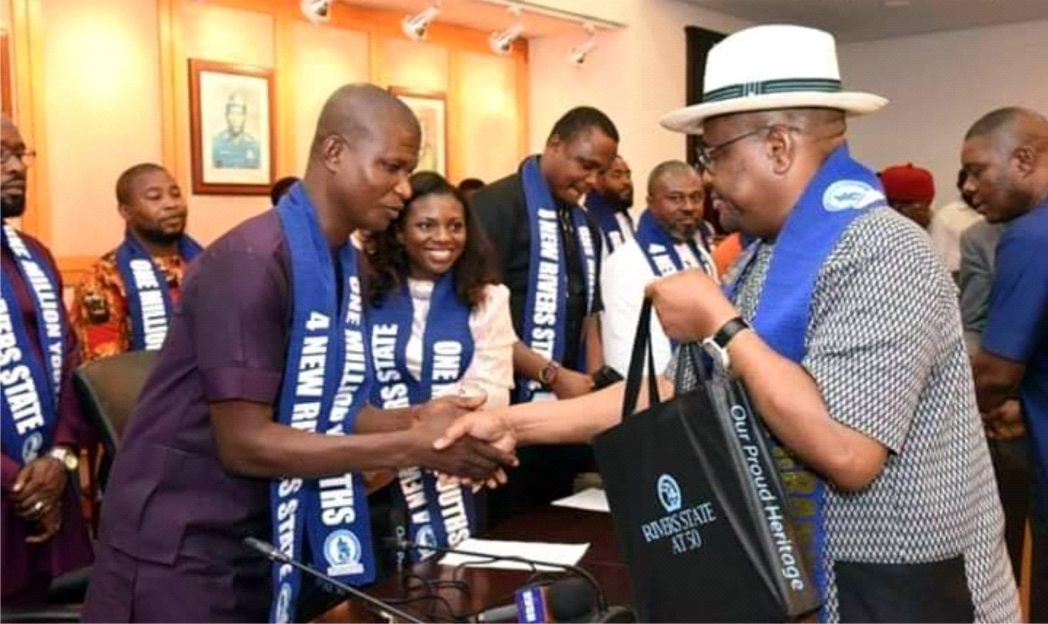 In the five years of Chief Nyesom Ezenwo Wike's administration as the Governor of Rivers State, the government has continued to evolve very sound and focused policy initiatives capable of rewriting the negative story about youth development in the state and putting the Rivers youth on the right track for social, economic and educational development.
There used to be the erroneous perception held about a typical Rivers youth, in the not too recent past, especially with regards to crime, violence, cultism and gangsterism. However, the Wike-led government has continued to take proactive steps towards returning the lost glories of the Rivers youth through massive job creation, promoting free education, payment for West African Examination Council (WAEC) and Joint Admissions and Matriculation Board (JAMB) examinations for Rivers indigenes; as well as sponsorship of sports programmes and skills acquisition, etc.
In the Governor's careful plan to ensure a vibrant and productive army of youths, he has remained committed to choosing established youth leaders and role models as commissioners for the state's Ministry of Youth Development.
Only recently, Gov. Wike appointed Hon. Ohia Prince Obi as commissioner for the Ministry, with a clear mandate to drive the administration's plan for youth development. Obi's appointment into the ministry was greeted by youth leaders and groups in the state with great acceptance and enthusiasm, going by his pedigree in this area.
The current government's approach to youth development showcases it as one that believes that youths are valued possessions any nation or region can boast of; without them, there can be no future because they are undeniably the centre of reconstruction and development in any society.
With a clear-cut vision to empower Rivers youth to become self reliant and socially responsible indigenes of the state and a mission to prepare the youths for present and future challenges to achieve socio-cultural and economic well-being for selfless service, responsible citizenship and effective leadership, the Ministry of Youth Development in the state, has formulated and commenced programmes/activities that are aimed at positively impacting the lives of youths in the domain.
There are clear signs that Obi's appointment as commissioner in the ministry is geared towards restrategizing on new ways to rewrite the ugly narrative often associated with youths in the state to achieve the development of their minds. This explains the reason for the appointment of the ministry's new helmsman with the conviction that the vision and mission of the ministry would be achieved and accomplished.
Speaking on the ministry's agenda for the youth, the commissioner said that a lot were in the kitty for youths who would be willing to join the new order of peace, decency and pragmatic reengineering of youths under the Wike-led government in the state. He said the state government had lined up youth-development programmes and policies to ensure that the pride of the Rivers youth is restored.
The Commissioner, upon assumption of duty, gave assurances of government's preparedness to harness potentials of youths in the area with particular emphasis on rewriting the ugly narrative often associated with a few of the youths who have unfortunately chosen the dissident path, which ought not define the larger number of responsible and productive crop of youths in the area.
Obi explained that the ministry would re-orientate the minds of youths through carefully designed programmes aimed at rebranding the youths and renewing their minds to enable them explore new frontiers in various fields of endeavour and help them discard the erroneous belief of acquiring quick wealth.
According to the Commissioner, the programmes lined up for the development of the minds of the youths would be in phases and would definitely showcase the best in them.
"The state government is poised to rejig this ministry and make it popular", he said, adding that as the ministry saddled with the responsibility of building and guiding the youths, the youth ministry is critical in national development as the state of the youths is said to be a reflection of the society.
He also disclosed that the ministry has successfully carried out a 3-day in-house training and retraining programme tagged " Repositioning the Ministry of Youth for global visibility" for staff of the ministry, which saw members of staff being trained in the core areas of youth enhancement to arm and equip them with requisite information, tools and abilities to be ambassadors of the new mantra, "rewriting the narrative".
Staff members were trained in relevant areas like; focusing on the positives that, in turn, would produce personal and professional success, "Understanding the core mandate of ministry of youth development" without which it would be impossible to carry out the functions of youth development as is peculiar with the environment. There was also the topic; communicating and marketing the Ministry of Youth Development. By this, staff were taught techniques on how to positively project and promote activities of the Ministry as well as "Developing managerial effectiveness" which dealt vigorously with methods to apply in order to achieve maximum supportive supervision in any given tasks.
The Commissioner stated that staff training was paramount to the Ministry and gave assurances that more trainings and specialized trainings as well, would be done regularly to keep the staff updated and abreast with globally accepted standards in dealing with the dynamic challenges associated with youths in the state; bearing in mind that youth development involves not only the training of the body of the youth but also the tutoring of their minds for proper integration into the society for productive development.
While reeling out the development blueprint for the Ministry, Obi disclosed that efforts were underway to reintroduce the presence of Youth Officers in the 23 local government areas to ensure that youths in the various LGAs are not left out in the development agenda in the state.
Youth officers in the LGAs are strategically positioned there to interface with registered and recognised youth bodies in the area as well as carry out basic responsibilities like youth trainings and mentoring programmes aimed at improving the lot of youths in the grassroots. These local government youth officers will also be in a better position to interpret government programmes and policies as they affect the youths in the area.
One of the beneficiaries of the previous mentorship programmes organised by the ministry to build the capacity of youths in the state, Mr. Ikemenjima Dabasaki, who happened to be engaged with a multinational organization presently, gave assurances of his preparedness to partner with the state government in areas that would be of immense benefit to the youths.
Dabasaki said that he was proud to be one of the beneficiaries of the laudable programmes that the Ministry organised some time ago and that contributed a great deal in shaping his personality.
He also gave assurances of his willingness to give back to the ministry as occasion may demand.
Owhonda is of the Rivers State Ministry of Information and Communications.
Joy Owhonda

COVID-19: Nigeria's Response Must Be Guided, Professional -Buhari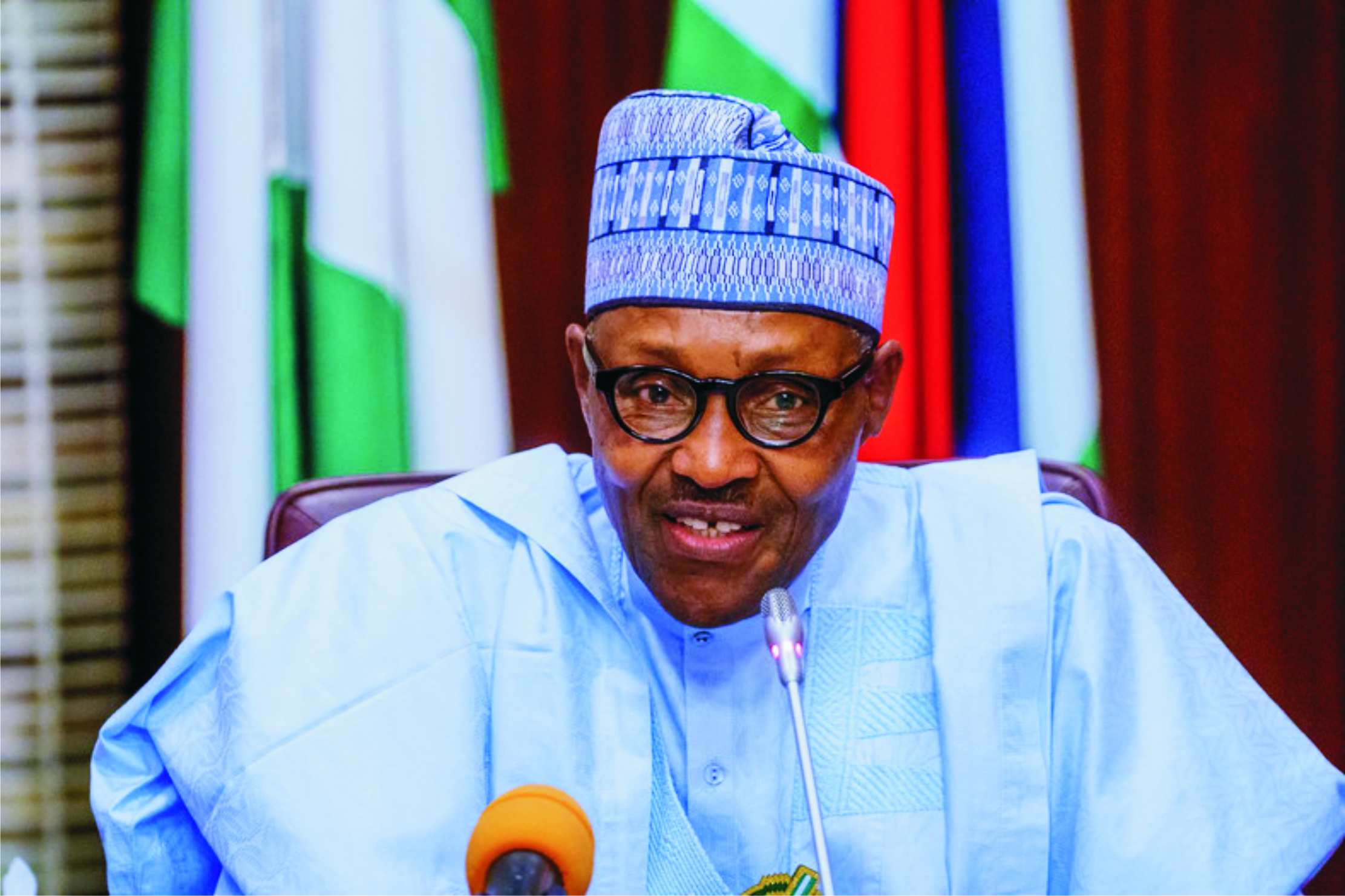 Fellow Nigerians, from the first signs that Coronavirus, or COVID-19 was turning into an epidemic and was officially declared a world-wide emergency, the Federal Government started planning preventive, containment and curative measures in the event the disease hits Nigeria.
The whole instruments of government are now mobilized to confront what has now become both a health emergency and an economic crisis.
Nigeria, unfortunately, confirmed its first case on 27th February 2020. Since then, we have seen the number of confirmed cases rise slowly.
By the morning of March 29th, 2020, the total confirmed cases within Nigeria had risen to ninety-seven.
Regrettably, we also had our first fatality, a former employee of PPMC, who died on 23rd March 2020. Our thoughts and prayers are with his family in this very difficult time. We also pray for quick recovery for those infected and undergoing treatment.
As of today, COVID-19 has no cure. Scientists around the world are working very hard to develop a vaccine.
We are in touch with these institutions as they work towards a solution that will be certified by international and local medical authorities within the shortest possible time.
For now, the best and most efficient way to avoid getting infected is through regular hygienic and sanitary practices as well as social distancing.
As individuals, we remain the greatest weapon to fight this pandemic. By washing our hands regularly with clean water and soap, disinfecting frequently used surfaces and areas, coughing into a tissue or elbow and strictly adhering to infection prevention control measures in health facilities, we can contain this virus.
Since the outbreak was reported in China, our Government has been monitoring the situation closely and studying the various responses adopted by other countries.
Indeed, the Director General of the Nigeria Centre for Disease Control (NCDC) was one of ten global health leaders invited by the World Health Organisation to visit China and understudy their response approach. I am personally very proud of Dr Ihekweazu for doing this on behalf of all Nigerians.
Since his return, the NCDC has been implementing numerous strategies and programs in Nigeria to ensure that the adverse impact of this virus on our country is minimized. We ask all Nigerians to support the work the Federal Ministry of Health and NCDC are doing, led by the Presidential Task Force.
Although we have adopted strategies used globally, our implementation programs have been tailored to reflect our local realities.
In Nigeria, we are taking a two step approach.
First, to protect the lives of our fellow Nigerians and residents living here and second, to preserve the livelihoods of workers and business owners to ensure their families get through this very difficult time in dignity and with hope and peace of mind.
To date, we have introduced healthcare measures, border security, fiscal and monetary policies in our response. We shall continue to do so as the situation unfolds.
Some of these measures will surely cause major inconveniences to many citizens. But these are sacrifices we should all be willing and ready to make for the greater good of our country.
In Nigeria's fight against COVID-19, there is no such thing as an overreaction or an under reaction. It is all about the right reaction by the right agencies and trained experts.
Accordingly, as a Government, we will continue to rely on guidance of our medical professionals and experts at the Ministry of Health, NCDC and other relevant agencies through this difficult time.
I therefore urge all citizens to adhere to their guidelines as they are released from time to time.
As we are all aware, Lagos and Abuja have the majority of confirmed cases in Nigeria. Our focus therefore remains to urgently and drastically contain these cases, and to support other states and regions in the best way we can.
This is why we provided an initial intervention of fifteen billion Naira (N15b) to support the national response as we fight to contain and control the spread.
We also created a Presidential Task Force (PTF) to develop a workable National Response Strategy that is being reviewed on a daily basis as the requirements change. This strategy takes international best practices but adopts them to suit our unique local circumstances.
Our goal is to ensure all States have the right support and manpower to respond immediately.
So far, in Lagos and Abuja, we have recruited hundreds of ad-hoc staff to man our call centers and support our tracing and testing efforts.
I also requested, through the Nigeria Governors Forum, for all State Governments to nominate Doctors and Nurses who will be trained by the NCDC and Lagos State Government on tactical and operational response to the virus in case it spreads to other states.
This training will also include medical representatives from our armed forces, paramilitary and security and intelligence agencies.
As a nation, our response must be guided, systematic and professional. There is a need for consistency across the nation. All inconsistencies in policy guidelines between Federal and State agencies will be eliminated.
As I mentioned earlier, as at this morning we had ninety-seven confirmed cases. Majority of these are in Lagos and Abuja. All the confirmed cases are getting the necessary medical care.
Our agencies are currently working hard to identify cases and people these patients have been in contact with.
The few confirmed cases outside Lagos and Abuja are linked to persons who have travelled from these centres.
We are therefore working to ensure such inter state and intercity movements are restricted to prevent further spread.
Based on the advice of the Federal Ministry of Health and the NCDC, I am directing the cessation of all movements in Lagos and the FCT for an initial period of 14 days with effect from 11pm on Monday, 30th March 2020. This restriction will also apply to Ogun State due to its close proximity to Lagos and the high traffic between the two States.
All citizens in these areas are to stay in their homes. Travel to or from other states should be postponed. All businesses and offices within these locations should be fully closed during this period.
The Governors of Lagos and Ogun States as well as the Minister of the FCT have been notified. Furthermore, heads of security and intelligence agencies have also been briefed.
We will use this containment period to identify, trace and isolate all individuals that have come into contact with confirmed cases. We will ensure the treatment of confirmed cases while restricting further spread to other States.
This order does not apply to hospitals and all related medical establishments as well as organizations in health care related manufacturing and distribution.
Furthermore, commercial establishments  such as;
food processing, distribution and retail companies;
petroleum distribution and retail entities,
power generation, transmission and distribution companies; and
private security companies are also exempted.
Although these establishments are exempted, access will be restricted and monitored.
Workers in telecommunication companies, broadcasters, print and electronic media staff who can prove they are unable to work from home are also exempted.
All seaports in Lagos shall remain operational in accordance with the guidelines I issued earlier. Vehicles and drivers conveying essential cargoes from these Ports to other parts of the country will be screened thoroughly before departure by the Ports Health Authority.
Furthermore, all vehicles conveying food and other essential humanitarian items into these locations from other parts of the country will also be screened thoroughly before they are allowed to enter these restricted areas.
Accordingly, the Hon. Minister of Health is hereby directed to redeploy all Port Health Authority employees previously stationed in the Lagos and Abuja Airports to key roads that serve as entry and exit points to these restricted zones.
Movements of all passenger aircraft, both commercial and private jets, are hereby suspended. Special permits will be issued on a needs basis.
We are fully aware that such measures will cause much hardship and inconvenience to many citizens. But this is a matter of life and death, if we look at the dreadful daily toll of deaths in Italy, France and Spain.
However, we must all see this as our national and patriotic duty to control and contain the spread of this virus. I will therefore ask all of us affected by this order to put aside our personal comfort to safeguard ourselves and fellow human beings. This common enemy can only be controlled if we all come together and obey scientific and medical advice.
As we remain ready to enforce these measures, we should see this as our individual contribution in the war against COVID-19. Many other countries have taken far stricter measures in a bid to control the spread of the virus with positive results.
For residents of satellite and commuter towns and communities around Lagos and Abuja whose livelihoods will surely be affected by some of these restrictive measures, we shall deploy relief materials to ease their pains in the coming weeks.
Furthermore, although schools are closed, I have instructed the Ministry of Humanitarian Affairs, Disaster Management and Social Development to work with State Governments in developing a strategy on how to sustain the school feeding program during this period without compromising our social distancing policies. The Minister will be contacting the affected States and agree on detailed next steps.
Furthermore, I have directed that a three month repayment moratorium for all TraderMoni, MarketMoni and FarmerMoni loans be implemented with immediate effect.
I have also directed that a similar moratorium be given to all Federal Government funded loans issued by the Bank of Industry, Bank of Agriculture and the Nigeria Export Import Bank.
For on-lending facilities using capital from international and multilateral development partners, I have directed our development financial institutions to engage these development partners and negotiate concessions to ease the pains of the borrowers.
For the most vulnerable in our society, I have directed that the conditional cash transfers for the next two months be paid immediately. Our Internally displaced persons will also receive two months of food rations in the coming weeks.
We also call on all Nigerians to take personal responsibility to support those who are vulnerable within their communities, helping them with whatever they may need.
As we all pray for the best possible outcome, we shall continue planning for all eventualities.
This is why I directed that all Federal Government Stadia, Pilgrims camps and other facilities be converted to isolation centers and makeshift hospitals.
My fellow Nigerians, as a Government, we will avail all necessary resources to support the response and recovery. We remain committed to do whatever it takes to confront COVID-19 in our country.
We are very grateful to see the emerging support of the private sector and individuals to the response as well as our development partners.
At this point, I will ask that all contributions and donations be coordinated and centralized to ensure efficient and impactful spending. The Presidential Task Force remains the central coordinating body on the COVID-19 response.
I want to assure you all that Government Ministries, Departments and Agencies with a role to play in the outbreak response are working hard to bring this virus under control.
Every nation in the world is challenged at this time. But we have seen countries where citizens have come together to reduce the spread of the virus.
I will therefore implore you again to strictly comply with the guidelines issued and also do your bit to support Government and the most vulnerable in your communities.
I will take this opportunity to thank all our public health workforce, health care workers, port health authorities and other essential staff on the frontlines of the response for their dedication and commitment. You are true heroes.
I thank you all for listening. May God continue to bless and protect us all.