When A Radio Station Goes Political …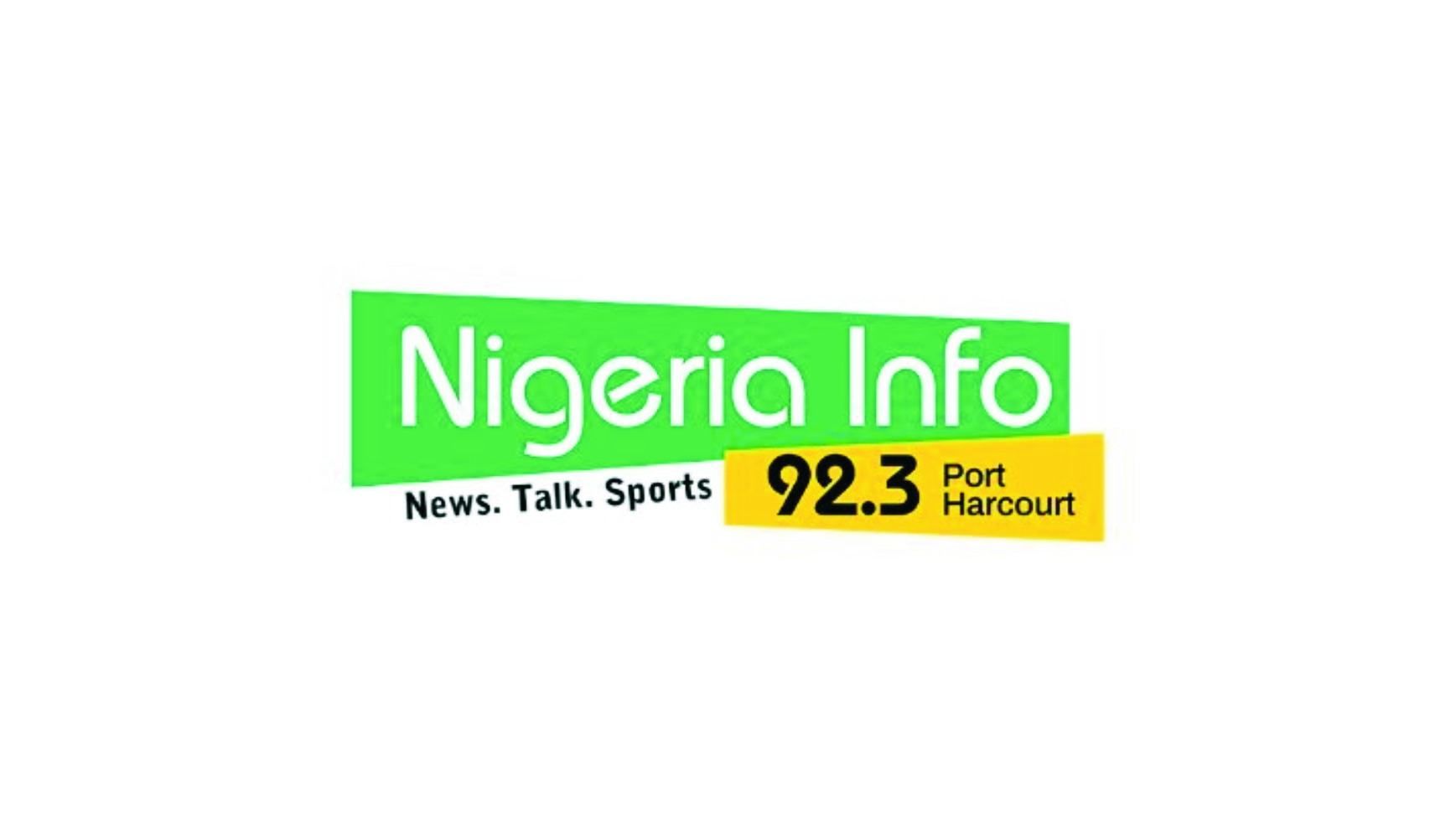 It is true that the media have a responsibility to hold the government to account.  But that responsibility must be discharged with utmost regard for objectivity,  fairness and commitment  to the development of the society.
Therefore, a medium is under strict obligation to work towards the growth and development of the society where it operates.  This is because the sustenance of any medium lies in the serenity  of its host environment.
Nigeria Info Port Harcourt,  a radio station owned by a Lebanese businessman,  has constituted itself into a propaganda tool for anti-Rivers elements.  It is the same story with its sister station,  Wazobia FM Port Harcourt . They broadcast falsehood,  half truths and outright concocted reports to mislead their listeners. This is a recurring and ever-present reality  in Rivers State.  Everyday, these stations assault the listening public with misleading information , aimed at promoting a negative political and  social order.
The falsehood and negative information order of the Nigeria Info and Wazobia FM stations is deliberate, planned and sustained  to cause disaffection.  It is politically  crafted and funded to generate negative opinion about the Rivers State Governor and Rivers State.
The activities of these foreign stations have nothing to do with media practice.  If it was to hold the government accountable,  it wouldn't  be horribly one-sided. This is not the style of practise adopted by Nigeria Info and Wazobia FM in Lagos. Of course, in Lagos, the owners align with the political party in power. It is not the practice of Nigeria Info and Wazobia FM in Abuja. We know who controls the Federal Government.
The official policy is to continually misinform the listening public at every turn. It is not coincidental that all the duty continuity announcers of the two stations are hostile to the state and its government.  Using the phone-in programme format, the stations deliberately broadcast wrong and unverified information.  There is virtually  no respect for the ethics of broadcasting, as long as the goal of destroying the governance process is targeted.
The stations are still  in a vicious  campaign mode. Canvassing  for the immediate-past administration and its officials.  In some instances,  one would think Nigeria Info and Wazobia FM are fielding candidates for a yet-to-be-determined election.
I am compelled to write this piece after I listened to a paid feature broadcast by the said organization attacking the federal  lawmakers from Rivers State who protested the neglect of East-West Road and Aleto Bridge by the Federal Government.  It was rather disheartening that these radio stations  placed their political and financial interests above that of the environment where they operate. The commercial fee for the sponsored broadcast opposing the completion of the East-West Road has been aired and money banked, but the entire State plus the Niger Delta region continue to suffer.
Just a few weeks ago, the Federal Government awarded different road contracts amounting to over N180 billion. Rivers State and majority of the South-South States were excluded.  These Lebanese stations saw nothing wrong with the development. Rather, they focused on their goal, which is to always defend the APC  and its failed Federal Government.
These radio stations are unperturbed by the deliberate and frustrating marginalisation of Rivers State by the APC.  They play the ostrich,  pretending  that they enjoy the fruits of this ugly marginalisation.  They air their politically-motivated programmes with a seeming declaration: "We told you so".
Whenever Rivers State is short-changed,  there is a clear spirit of celebration  at Nigeria Info and Wazobia FM,  Port  Harcourt.
For these stations, there is nothing like responsibility to the community,  outside consistent negative media hypes.
The manner security infractions are reported on Nigeria Info and Wazobia FM,  Port Harcourt connotes that nobody lives in Rivers  State.  Yet they ply their trade here. Security reports are broadcast in very unprofessional manner to belittle the efforts of the security agencies and the supporting state government.  No attempt is made to indicate that the Rivers State Government can only support,  fund and encourage the security agencies when there are infractions. They deliberately  forget that the entire country is having major security issues and Rivers State is one of the few states where the State Government and the security agencies have worked hard to tackle emerging challenges.
When the Nigerian Army was used by the APC to frustrate the take-off of the Rivers State Neighbourhood Safety Corps Agency, it was Nigeria Info,  Port Harcourt that justified the anti-Rivers action.  Continuity announcers took to the airwaves with pre-arranged phone-in programmes to defend an illegal action that negatively affected Rivers security.
The issue of the delivery of projects in different sectors is one area that these Lebanese stations have worked quite hard to misinform people. Hiding under contrived phone-in programmes, duty continuity announcers of the two stations throw up highly incorrect information and insult the Rivers State Government.  The phone-in programmes are cooked to allow same APC supporters to air disparaging and false allegations daily.
If by any stroke of luck, a pro-PDP caller comes on air, he/she is hounded by the desperate duty continuity announcers.  There are times when they even insult such callers or bang the phone on them.
At the rate which Nigeria Info and Wazobia FM propagate their anti-Rivers agenda, one would expect them to field candidates in any forthcoming elections.  No credible medium de-markets where it operates and makes money. Irrespective of the ownership structure,  no station should constitute itself into an opposition political party.
It is surprising and a total lack of judgement of facts for Nigeria Info and Wazobia FM not to have realised that Governor Nyesom Ezenwo Wike and Rivers people are into a positive developmental alliance.  This alliance is beyond the evil machinations of mischief makers.  Irrespective of the plot or deadly propaganda,  Rivers people will never be misled.
In case these Lebanese propaganda merchants have forgotten, the Nigerian Army and NTA teamed up a few days to the 2019 General Elections to unleash the worst propaganda onslaught against Governor Wike and the PDP.  This ungodly assault, funded by the APC,  failed woefully before the watchful eyes of all Nigerians.  Right inside the fortified compound of the 6 Division of the Nigerian Army,  the plot of the Army/NTA/APC was resisted by those abducted by the Nigerian Army.
Perhaps the Lebanese propaganda merchants have forgotten how the AAC/APC/ARMY alliance failed, despite the top level coordination and execution during the elections.
I am surprised that there is no institutional check within the Nigeria Info and Wazobia FM in Port Harcourt.  I am shocked that the Lebanese owners have not found it expedient to change the anti-Rivers agenda.  It has not worked and it will never work.
Nigeria Info and Wazobia FM, Port Harcourt should honourably leave the political arena and resume their place in the media space.  This continued assault on the sensibility of Rivers people is unfortunate; very regrettable.
We understand their affinity to the APC, but they should, at least, pretend by masking their bias.
Nwakaudu is Special Assistant to the Rivers State Governor on Electronic Media.
Simeon Nwakaudu

Mischief Remains Inferior To Strategy, Performance And Acceptance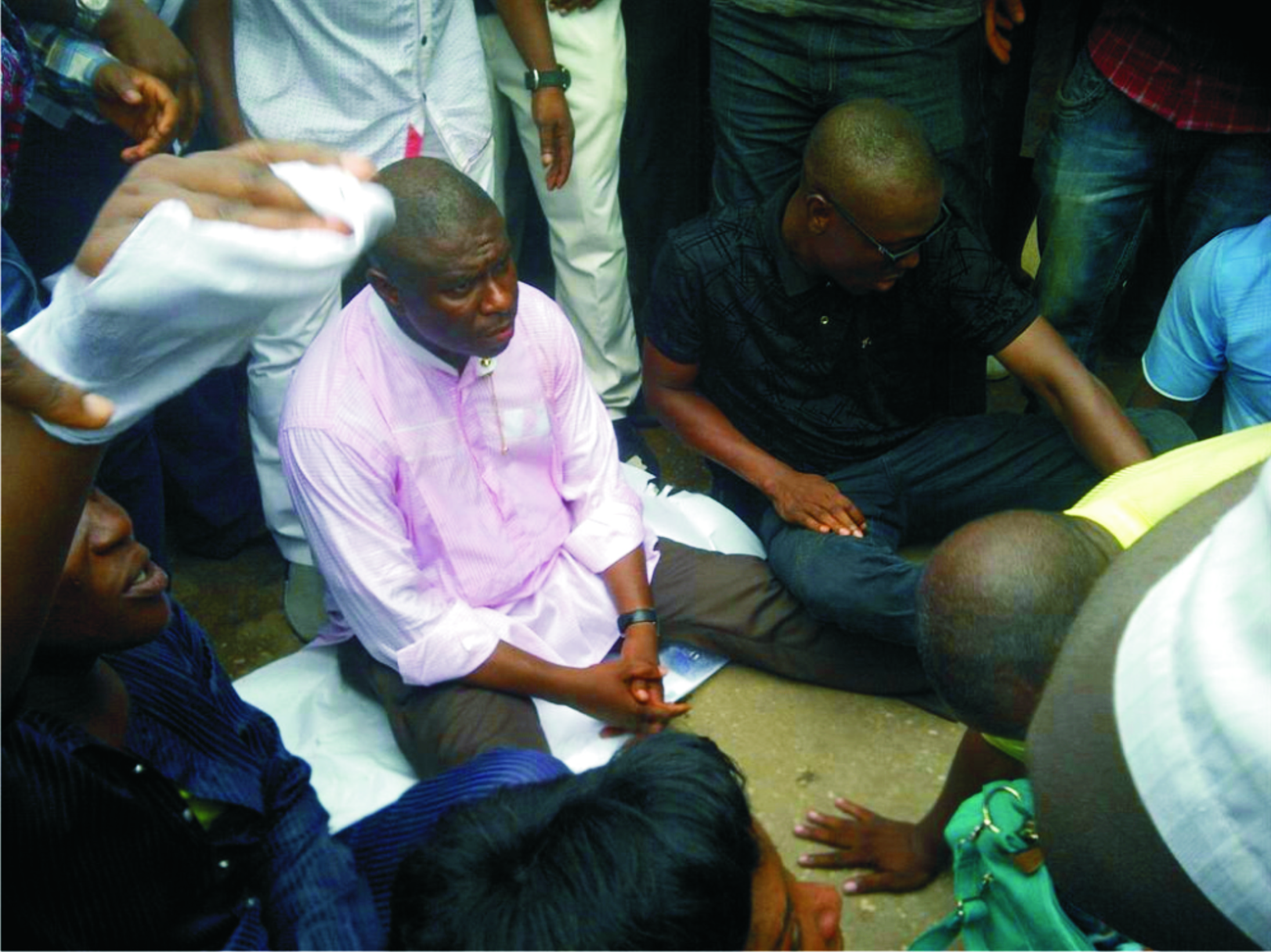 Since the immediate past failed Rivers State Governor,  Chibuike Rotimi Amaechi imposed his political godson on his fractured party for the 2015 governorship election,  Dakuku Peterside has been oscillating round the political firmament , spewing mischief in order to remain relevant.
If he is not engaged in ethnic name dropping,  he is bragging about his party's control of the levers of State violence to abduct the political structure of Rivers State.  There was a time when Dakuku Peterside and his Oga were struggling to outdo each other in the circulation of mischievous falsehood  on different Radio Stations around Port Harcourt.
For the moribund Rivers APC and her members,  the only ticket to gaining the approval of the immediate past Rivers State Governor is to formulate and sustain mischief against Governor Wike.  For Amaechi to choose you, you must generate a mind-boggling mischief.
They have never defended the interest of Rivers State anywhere.  They have just one objective.  To insult Governor Wike and sponsor endless mischief.
If you are chosen, then you must continue to generate lies and mischief with the name of Governor Wike.  As such, APC leaders continue to run in circles, never focusing on the issue of development.
Dakuku Peterside has forgotten so soon the favour done to him by Governor Wike.  As Commissioner of Works, Peterside denied his maternal home access to road. After spending eight years in Government, the Amaechi Administration left the Ogoni-Andoni-Opobo-Nkoro Unity Road unattended to.  They focused on needless propaganda and the use of Rivers resources to fund APC National Campaigns.  Governor Wike has linked Opobo Kingdom to the rest of Rivers State.
Despite dealing horribly with his maternal home, Dakuku Peterside followed Amaechi to Bori for a political function where he resorted to lies. This was an APC function.  Dakuku Peterside told the APC faithful that Governor Wike has done nothing for the area. The few supporters at the poorly  attended rally  erupted in anger. They were about to disrupt the rally  when Amaechi intervened,  snatched the microphone from Dakuku Peterside and confessed before the rally that Governor Wike's  dualisation of the Sakpenwa-Bori Road was an excellent contribution to the economic development of the State.
Dakuku Peterside is at his game again.  He has started the sponsorship of mischief through the APC Social Media Outlets.  In some instances,  he engages some misguided ethnic officials.
Imagine Dakuku Peterside acquiring a video and doctoring same to create room for the promotion of a campaign of  calumny against Governor Wike.  They take advantage of the fact that most Nigerians will not engage in simple content analysis.
In the video that Dakuku Peterside obtained and circulated,  Governor Wike was basically responding to issues  raised by the Chairman of Rivers State Council of Traditional Rulers and Amanyanabo of Opobo,  King Douglas Dandeson Jaja.  One of the issues centred on the Recognition of Traditional Rulers and the attempts by some unrecognised Traditional Rulers to usurp the functions of the Rivers State Council of Traditional Rulers.
Governor Wike took out time to explain the actions that his Administration will take to ensure that the infractions by unrecognised Traditional Rulers are resolved.  This function was handed over to the Attorney General of Rivers State.  Of course,  nobody expects a mischief maker to highlight these area.
At this time, Dakuku Peterside and other APC Factional groups had started sponsoring falsehood that Governor Wike was promoting an anti-Ijaw agenda.  Governor Wike took out time to debunk this lie.
He said: "I will continue to protect the assets of Rivers State.  My goal is to protect the interest of Rivers State and her people.
"We are defending Rivers ownership of Soku Oil Wells.  Soku Oil Wells are situated  in Akuku-Toru Local Government Area of Rivers State. I am saying no, we will not allow a neighbouring state take over what belongs to our people.
"We don't  have any anti-Ijaw Agenda. If there is anyone with anti-Ijaw agenda,  it is those coming from outside to claim Soku Oil Wells that belong to Rivers State.  You want to take what belongs to our state and you want us to fold our hands.
"Rivers State is one. Nobody can divide this state. As Governor, I will not agree for any outsider to take what belongs to Rivers State.  I will protect what belongs to our state."
Generally,  it was a frank meeting.  A meeting that focused on the overall development of Rivers State.
Since 2015, Governor Wike has made the engagement with Traditional Rulers a key part of his administration.  His immediate past predecessor never accorded the Traditional Institution this type of respect. Every quarter, Governor Wike attends the meeting of the Rivers State Council of Traditional Rulers.  There is no GOVERNOR in Nigeria  that engages with his State's Traditional Rulers like Governor Wike.  No , not one. Let the APC sponsored mercenaries bring out and show any other Governor that has met with a recognised Traditional Rulers Council in his state on three separate occasions. For Governor Wike,  it is every Quarter.
The immediate past APC Administration in Rivers State destroyed the entire Traditional Institution.  Traditional Institution was weakened beyond measure and their Secretariat was left desolate.  It took the intervention of Governor Wike for this story to change.
Governor Wike constructed an ultra-modern Secretariat for the Rivers State Council of Traditional Rulers.  Whilst the construction lasted,  the Rivers State Council of Traditional Rulers met inside the Banquet Hall of the Government House,  Port Harcourt. Under Amaechi, it was only his faction of the State Assembly that enjoyed this privilege.
It is embarrassing that Dakuku Peterside,  a major player in the Amaechi faction finds expression only in mischief.  After losing the 2015 General Election,  Dakuku Peterside begged the Former APC National Chairman,  Dr John Oyegun to assist him prevail on President Muhammadu Buhari for REHABILITATION.  He was appointed Director General of NIMASA.  According to his political godfather,  Amaechi,  NIMASA's  funds are in dollars.  After 4 years at NIMASA,  Dakuku Peterside believes that the only thing Rivers State deserves is occasional PRESS STATEMENTS  to insult Governor Wike.  Not even his maternal home has received any benefits from  Dakuku Peterside.
He is not alone in this failure to perform.  The Minister of Transportation has attracted nothing to Rivers State,  aside the repeated attempts to rig elections in Rivers State. Nothing positive has been attracted to Rivers State by this team. They were in control of NDDC for four years and even the APC Federal Government is so disheartened that an audit has been ordered.
For several years, they have been involved in deliberate falsehood and manipulation of information, to no end. Every mischievous plot ends in failure. This route will not shake the support base of Governor Wike.
Dakuku Peterside and his faction of Rivers APC over the years engaged social and traditional media agents to concoct misleading stories about Rivers State and de-market the State.  Yet, Rivers people continue to stand with the best performing Governor of Nigeria.
Dakuku Peterside,  his political godfather and their co-travellers must understand that propaganda,  mischief and falsehood have their limit. When faced with performance and pro-people leadership, these anti-development elements fade out.
Governor Wike is firmly rooted with the people.  He  interacts with them daily and effectively uses Rivers mandate for the development of Rivers State.  They love him because of his high performance level and defence of Rivers interest.
Political gossip and falsehood only gains traction for a while.  After that, the reality of rejection remains.  Unless Dakuku Peterside cultivates the virtue of performance and service to Rivers people,  he will continue to grope in political darkness.  There is no political leverage in political mischief,  other than sadistic momentary pleasure.
Wakaudu is Special Adviser to the Governor on Electronic Media
Simeon Nwakaudu

Amnesty International's Misguided Message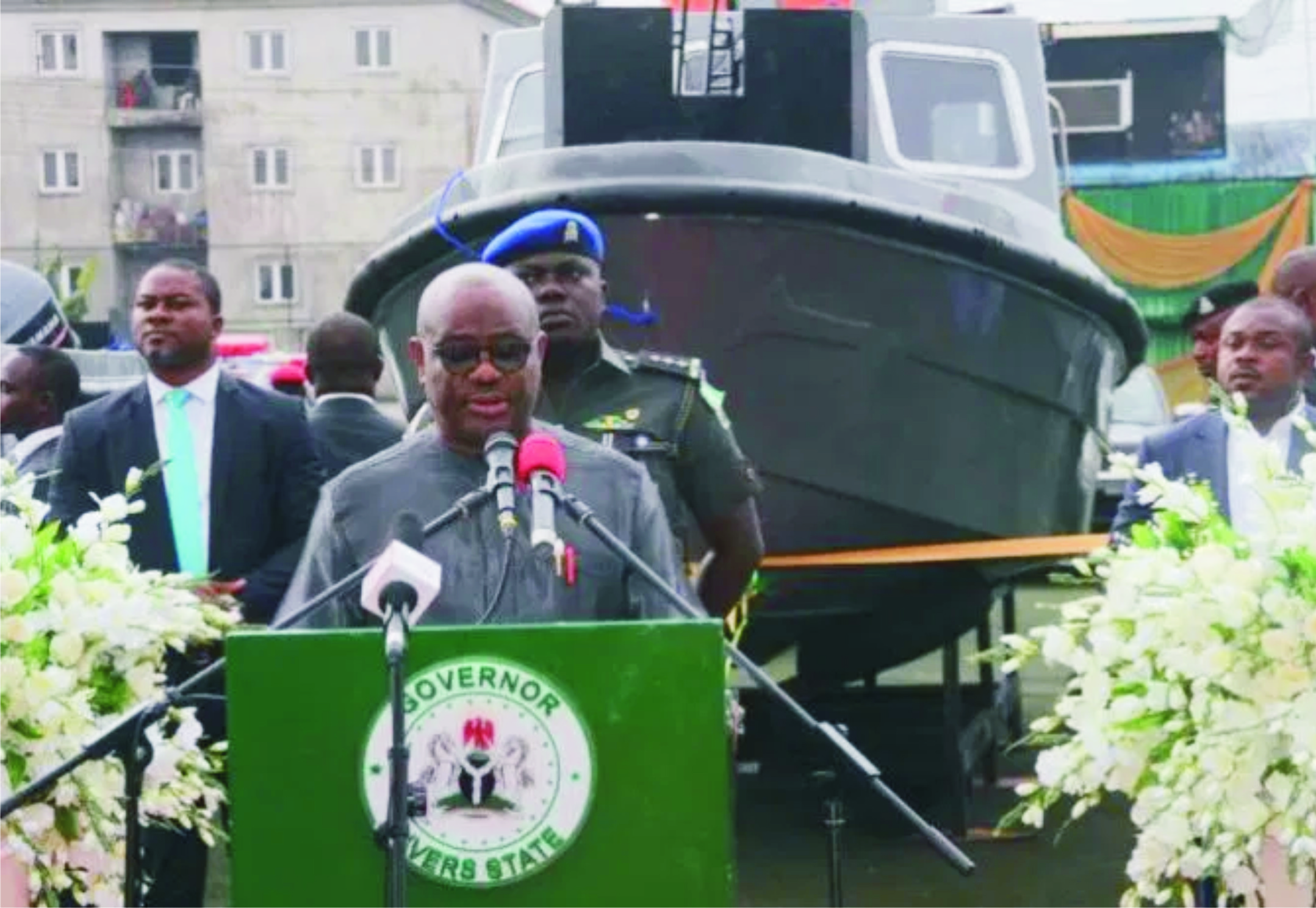 Personally, I think the press statement issued by Amnesty International on the security situation in Rivers State is misguided in many respects. The nature of the press release made it difficult to determine what was the objective of the authors.
I must declare here that like every other state in Nigeria, Rivers State has its own security challenges. The state has had its share of security infractions in different communities. As such, nobody would say that Rivers State is crime-free.
But in relation to neighbouring states and other highly populated states of the Federation, Rivers State is relatively peaceful. But there is room for improvement in this regard and Governor Wike is working at it, everyday.
One wonders how Amnesty International Nigeria arrived at the multiple casualty figures and generalisations, without verifying any allegations or setting out keys for the testing of her conclusions by independent observers.
For me, other than the name Amnesty International Nigeria on the letterhead, the entire press release looked like the can of lies usually dished out by a former Publicity Secretary of a defunct political party and the daily politically-induced broadcasts of a Port Harcourt-Based Radio Station.
That statement is rich in hearsay, but short in facts and credible efforts to verify information.
Most painfully, the press release on Rivers State by Amnesty International Nigeria lacked the fundamentals of courage. It is weak in its inability to tell truth to power at the centre.
Beyond the 'to and fro' of the wild allegations and numerous hearsay conclusions, is the core quotation which summed up the target of the press release.
"The authorities have failed to bring those responsible for these horrific crimes to justice and have allowed a climate of impunity to fuel further violence. We call on the Nigerian authorities to take more robust action to stop these attacks by investigating every clash and bringing perpetrators to justice." said Osai Ojigho, Director Amnesty International Nigeria in that Press Release.
I wondered why an international organisation like Amnesty International Nigeria failed to apportion blame to the exact defaulter. The vague mention of "authorities " to my mind is academic and needless.
Is there anyone in Nigeria that does not know that security operations are strictly under the purview of the Federal Government. The Federal Government owns and controls all security agencies. All deployments of security personnel are coordinated by the Federal Government. There is no state government involvement in this affair.
The case of Rivers State is worse. It is an opposition state that is on the Shopping List of the powers that be. It is surprising that the drafters of the Amnesty International Press Release never got anyone to gossip to them on this open secret.
Issues of security infractions in the state have been fueled in many instances by the actions and inaction of federal security agencies coordinated by known politicians which Amnesty International failed to mention. Several indicted security officials have worked to compromise the security architecture of the State because of political targets set for them by powers known to Amnesty International Nigeria.
Of all states that had General Elections, it was only in Rivers State that security agencies invaded several Collation Centres alongside armed gangs in desperate attempts to rig the 2019 elections. One would have expected the gossips that spoke with Amnesty International to give them details of those that planned and executed this coup against Rivers State and her people. Is Amnesty International saying such carefully planned coup wouldn't involve thousands of Powers-that-be-backed thugs?
Talking about arrest and prosecution of criminal offenders, it is clear that the Amnesty international's Press Statement failed to call a spade by its name. Plainly put, the security agencies controlled by the Federal Government have this responsibility. You may remind me of the office of the Attorney General of Rivers State, but we know that nothing can happen unless Police, the Army or any other security agencies arrest these offenders.
Amnesty International must be in possession of the video clip on the invasion of the Rivers East Senatorial District Collation Centre by the Federal Special Anti-Robbery Squad for the purpose of rigging election. Federal SARS and the Nigerian Army carried out deadly operations that generated pockets of security infractions.
EFFORTS OF GOVERNOR WIKE TO PROMOTE SECURITY ACROSS RIVERS STATE
The question would be what has the Rivers State Government done to promote the security of lives and property across the state, despite the fact that the Federal Government controls the mechanics of practical security operations.
Everyone knows that the Federal Security Agencies are having challenges in terms of numerical strength to cover all the corners of the country. In Rivers State, Governor Wike initiated the Rivers State Neighbourhood Safety Corps Agency to liaise with the security agencies to curb crimes, arrest criminals and keep communities safe. This agency was backed by law. The State Government engaged the services of senior retired military and police officers to establish it.
However, when it got to the training stage, the Nigerian Army acting on the instructions of the federal power stopped the progress. This all-important effort was truncated.
For the existing Federal Security Agencies, the Rivers State Government under the leadership of Governor Wike has always invested in their operations and provided the required logistics to improve their capacity. Over 400 security vans, gunboats, armoured personnel vehicles have been supplied to these security agencies. In addition, the State Government directly funds their operations.
Only recently, the Administration launched the Operation Sting Security Outfit to tackle crime and criminality across the state. The security agencies received assorted crime fighting equipment for the outfit.
In several instances, Governor Wike has personally taken direct initiatives to address specific security concerns in different parts of Rivers State. Shortly after he commenced his second term, Governor Wike led the entire State Security Council to assess the security infractions occasioned by cult-related violence in Ogoni communities.
He mobilised the deployment of more security personnel to troubled Ogoni communities with a view to restoring peace. These extended deployments of soldiers, police, DSS and Civil Defence operatives have yielded positive results.
Today, Governor Wike has restored the lost glory of Omoku town. Amnesty International Nigeria has forgotten that it took the direct funding of collaborative security operations in this LGA for the notorious Don Wanny and his gang leaders to be uprooted.
Rivers State Government launched the State Amnesty Programme which reduced the cases of cult-related violence in many communities. Repented cultists were rehabilitated and empowered to become useful citizens.
But cult leaders who rejected the Amnesty were declared wanted by the Rivers State Security Council. In a State Broadcast, Governor Wike declared 34 Cult Leaders from 12 Local Government Areas wanted. The State Government placed a N680million bounty on them. The results were outstanding.
In a move to tackle cultism and kidnapping, Governor Wike gave his assent to the Rivers State Secret Cult and Similar Activities (Prohibition) (Amendment) Law No.6 of 2018 and the Rivers State Kidnap (Prohibition) (Amendment) No.2 Law No.7 of 2018. These laws have helped enhance security across the state.
Additionally, under the leadership of Governor Wike, one of the cardinal responsibilities of the Local Government Areas is the promotion of security across all communities. Council Chairmen have been encouraged to support security formations with logistics and finance to curb insecurity and bring criminals to justice. Similarly, many local government councils are working with local vigilantes to enhance security.
ONE OF THE MOST PEACEFUL STATES OF THE FEDERATION
There is no wisdom in trying to propagate the unfortunate stereotype of general insecurity in Rivers State. Politically induced persons have tried this technique to discredit the state and it failed woefully. The reason is simple. Despite the few security challenges and setbacks, Rivers State remains one of the most peaceful states in the country.
There is no need mentioning states, but Nigerians know the areas where unbridled insecurity holds sway.
In Rivers, many of the security challenges have been addressed and further steps are in place to consolidate on the gains of a new security architecture.
PLAYING THE OSTRICH
It is quite convenient to dance around hearsay statements and end up trying to blame the victim. Is there any group and person in Nigeria that is unaware of the desperate attempts by the powers in control of the security agencies to undermine security in Rivers State. Many groups, including Amnesty International Nigeria have shied away from calling out the elements behind this ungodly plot.
There is peace and security in Rivers State because of the comprehensive investments and strategies adopted by Governor Wike. If Governor Wike was weak and uninterested, the entire security architecture of Rivers State would have collapsed as planned by these architects of doom, for them to declare a state of emergency and hijack the state.
I call on the Amnesty International Nigeria to be more courageous and write comprehensive reports that would blame those that have conspired to undermine security in Rivers State. I call on Amnesty International Nigeria to investigate and tell the public why other states have key security interventions and investments from the Federal Government and Rivers State has none. I call on Amnesty international Nigeria to investigate and tell the public the critical investments and actions of the Wike Administration to sustain security in Rivers State. I call on Amnesty International Nigeria to be courageous to name security officials posted and directed to undermine the security of Rivers State.
Rivers State is peaceful. The security architecture is being strengthened by the day. There may be infractions from time to time, but the dynamic security infrastructure in place will continue to address issues as they arise.
There is no gain in attempting to enjoy media spotlight through spurious reports. The State Government will continue to do the needful to protect lives and property. In this regard, it deserves support and encouragement, not politically motivated watery reports.
Nwakaudu is the Special Assistant to the Rivers State Governor on Electronic Media.
Simeon Nwakaudu

Nigeria Info And Finger Pointing Proverb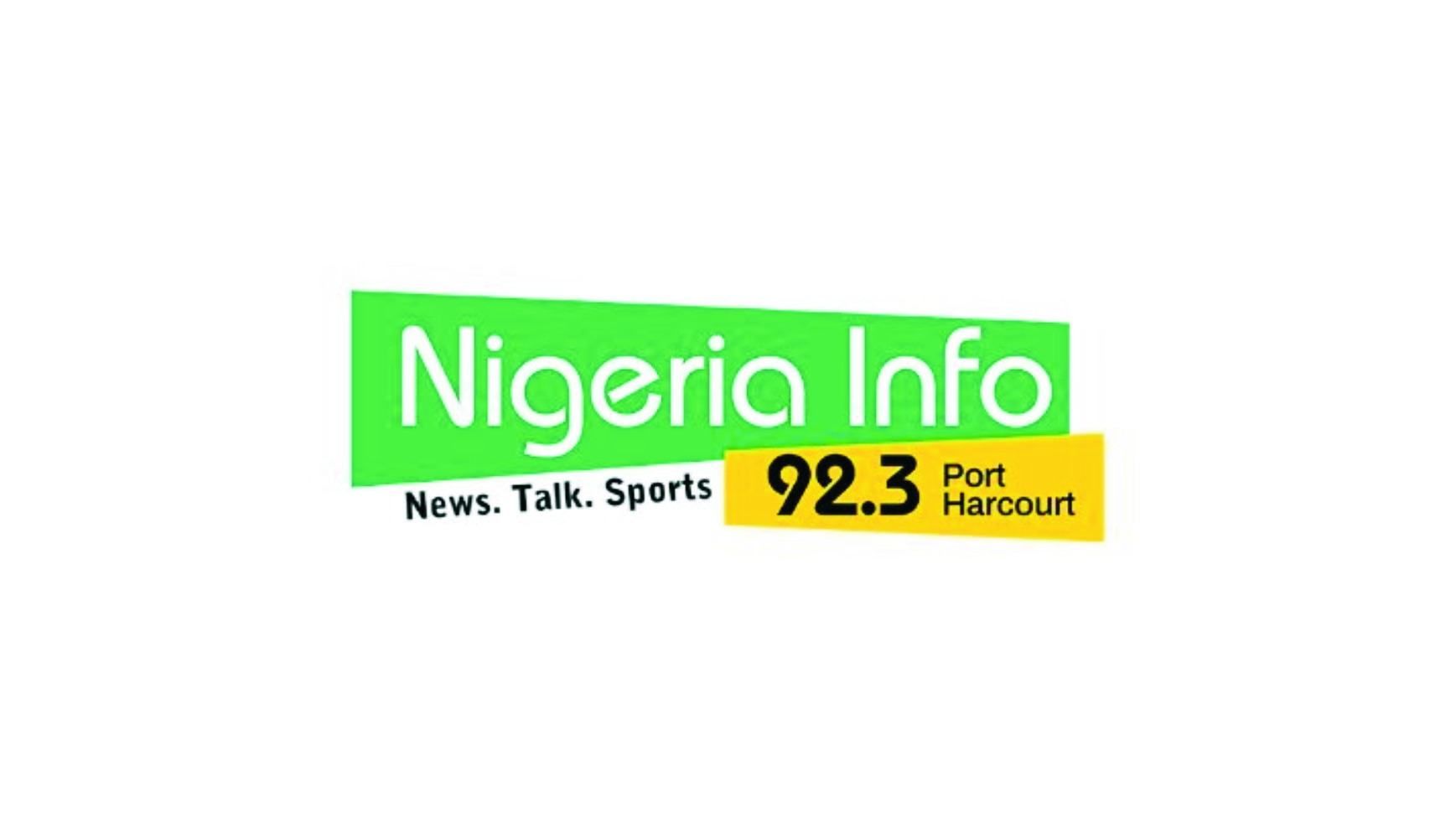 It is said that as you point one finger at a person, the remaining four fingers point at you. In other words, if you must come to equity, then you must come with clean hands.
Today (Monday), a friend drew my attention to one of the programmes of Nigeria Info, Port Harcourt where a duty continuity announcer took time to dress me down. The nature of the job I do entails that I receive personal insults/attacks on a regular basis.
These attacks come from all corners.  But, one cannot shy away from the truth because we are scared of being insulted by duty continuity announcers.  We owe the society this responsibility to effect positive transformation.
In my earlier piece where I questioned the sincerity and professionalism of Nigeria Info, Port Harcourt and her sister station, it wasn't done just for Governor Wike.  I simply used Governor Wike as a standard to measure the weak gate-keeping process of these stations, the anti-Rivers agenda of the ownership structure and the deliberate attempt to mislead Rivers people, using the duty continuity announcers as the attack heads.
I have pointed out clearly cases of deliberate anti-Rivers acts by the Lebanese-owned stations.  These acts cannot be swept under the carpet by throwing stones at Simeon.  What does Nigeria Info Port Harcourt stand to gain by deliberately refusing to canvass for federal projects in Rivers State? What are the benefits to Rivers State if Nigeria Info continues to defend the Federal Government in its inability to promote security in Rivers State? What are the benefits to Rivers State,  if Nigeria Info continues to side with the 6 Division of the Nigerian Army even when their personnel were captured on national television invading the Port Harcourt INEC office in an attempt to disrupt the collation of results and subvert the will of Rivers people?
What are the benefits to Rivers people when Nigeria Info consistently floats phone-in programmes skewed in favour of their sponsors (the APC) with the same callers making similar unverifiable statements daily? The questions are endless.
To hold government to account, a station must be accountable.  What I am simply demanding is accountability.  If Nigeria Info demands good governance, nobody would raise eyebrow. But for them to become politicians, we are duty bound to question the rationality of their partisan mischief.
It is unhelpful to seek the attention of the National Broadcasting Commission because Nigeria Info is pro-APC. Otherwise, the content of Nigeria Info is below the guidelines and specifications of professional broadcasting. It is even below the standard of the Lebanese- owned station in Abuja and Lagos.
Imagine a duty continuity announcer on Nigeria Info declaring that local government councils are non-existent in Rivers State. On what premise did he reach that conclusion? Did he conduct a survey and what was the methodology of the survey?  Such careless declaration on radio is reckless and unprofessional.
The real question that must be answered by the owners of Nigeria Info is: what are the mechanisms on the ground to check the reckless partisanship of her duty continuity announcers? Both Nigeria Info and Wazobia FM in Port Harcourt seem to be stations where duty continuity announcers engage in free-for-all to please their paymasters.  There is never any disciplinary process.  I think the absence of any form of disciplinary platform is deliberate.  It is aimed at ensuring that the overriding anti-Rivers agenda is achieved. It is not coincidental that the duty continuity announcers detailed to drive the APC negative agenda in Nigeria Info are not under any form of supervision.
The Lebanese owners of Nigeria Info and Wazobia FM must, as a matter of urgency and necessity, spell out a code of conduct for their duty continuity announcers, especially in Rivers State where the National Broadcasting Commission has allowed pro-APC media outlets the free space to misinform, mislead and generate anti-Rivers sentiments. As they say, power is nothing without control.
The Lebanese owners must also put in place an official public complaint system for its duty continuity announcers. Sanctions must be attached to cases where duty continuity announcers deliberately misinform the public.  Even on trucks, companies place phone numbers to check the excesses of truck drivers.
On Sunday, Governor Wike called members of the Task Force on Street Trading, Illegal Markets and Motor Parks for a meeting to appraise their operations.  He pointed out where they fell short and urged them to step up or face sanctions.  However, a duty continuity announcer embarked on blatant mischief.  It was as if he read the press statement of the APC.
In Port Harcourt, Nigeria Info is duty bound to retrace its step. It must purge itself of sponsored partisanship.  There is no reason to grandstand.
Nigeria Info Port Harcourt should be truthful and reduce the dose of mischief and manipulation of information it feeds the populace. It should be an advocate for Rivers State.  It should join other well-meaning Rivers people to demand federal projects from the APC Federal Government.  Since 2015, there is nothing from the Nigerian Info as official partner to Rivers people. Yet these guys want to belittle the developmental strides of the pillar of development in Rivers State.
Accountability is a two-way traffic.  As the auditor audits a firm, he must not rape the finances of that firm. Information management is serious business.
It is said that a man breaking groundnuts for a blind man must continue to whistle. The whistleblowing is key to convince the blind that the groundnut breaker is transparent and is not involved in CHOPPING the groundnut.  For Nigeria Info Port Harcourt, the time has come for transparency in its operations.  We can no longer keep quiet and assume that the pro-APC Broadcast is coincidental.  It is more painful because APC HAS FAILED THE PEOPLE OF RIVERS STATE.
Nwakaudu is Special Assistant to the Rivers State Governor on Electronic Media.
Simeon Nwakaudu