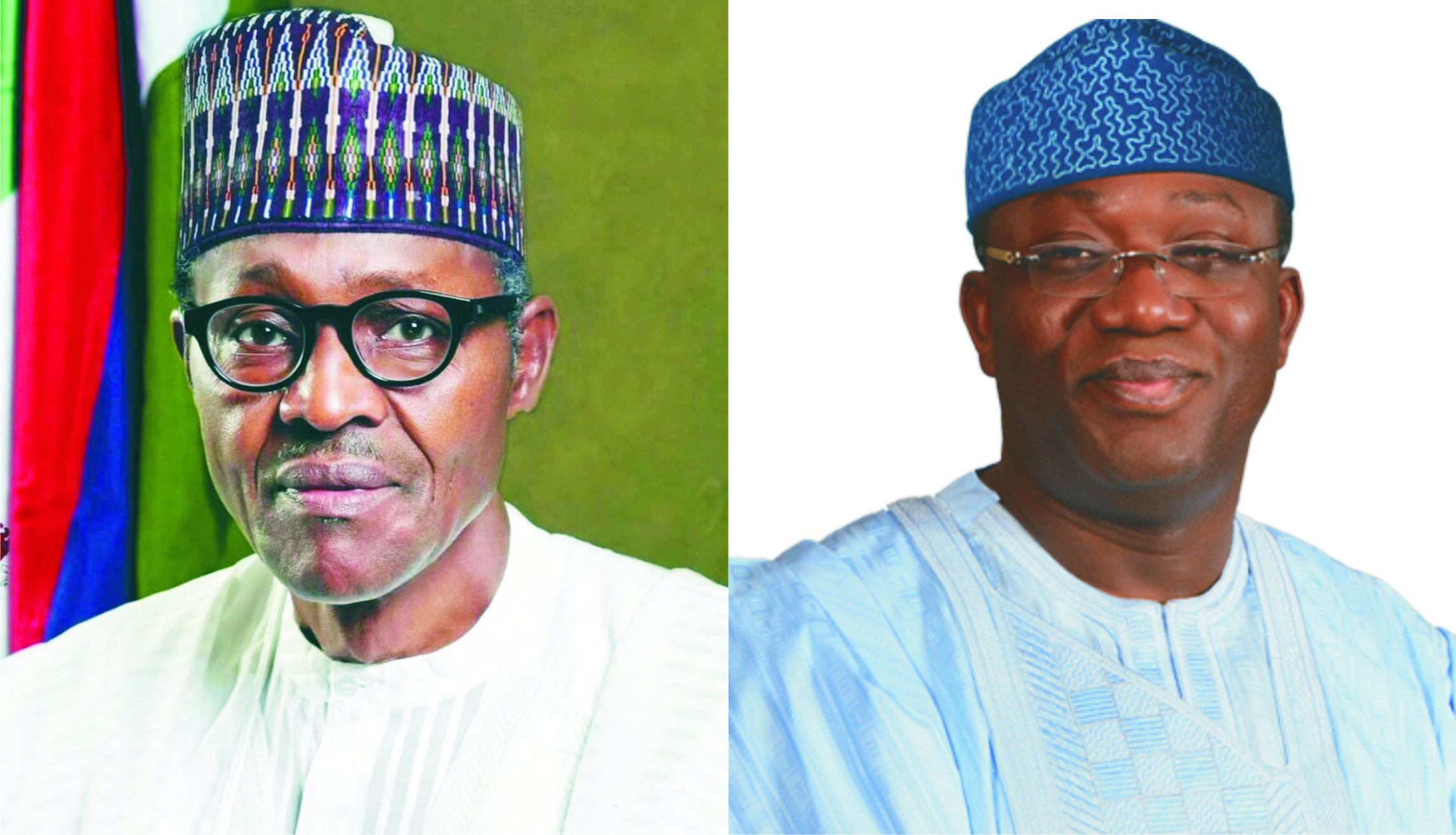 When Mr Ibrahim Magu, the Acting Chairman, Economic and Financial Crimes Commission (EFCC), spoke at the induction programme for returning and newly-elected governors, he did not mince words in accusing governors of misusing security votes.
He alleged that some governors deliberately fuelled insecurity in their states just to collect more money as security votes.
He noted that some of the governors "now covertly promote insecurity as justification to inflate their security votes."
Magu also alleged that there was a link between corruption, banditry and terrorism.
His allegations were contained in a paper, titled,  "Imperative of Fighting Corruption/Terrorism Financing in Nigeria.''
Magu told the session that a debate on the legality of security votes enjoyed by the governors was ongoing.
"We have also seen evidence of theft of public resources by some state governors,  cashing in on the insecurity in their states.
"Insecurity has also offered the required oxygen for corruption to thrive as evident in the $2.1bn arms procurement scandal involving top military commanders both serving and retired."
A study carried out by the University of Nigeria, agreed with Magu on the abuse of security votes.
The study is titled "Legitimising Corruption in Government: Security Votes in Nigeria.''
It was authored by  Obiamaka Egbo, Ifeoma Nwakoby, Josaphat Onwumere  and  Chibuike Uche, of the  Department of Banking and Finance, University of Nigeria.
"The tendency among Nigerian politicians, particularly the executive arm at the various levels of government, to manipulate security issues for political and economic gains is widespread.
"This has been fuelled by the abuse of security votes, an 'opaque fund' reserved for the executive which is not appropriated, accounted for or audited through the legislature.
" Sometimes, a state governor could (mis)appropriate as much as N100 million monthly as security vote.
"Such slush funds are channelled into the secret funding of militias and gangs of government enforcers.''
The appropriateness or otherwise of security votes was at the centre of discourse at the Independent Corrupt Practices and Other Related Offences Commission (ICPC)  second Quarterly Anti-Corruption Policy Dialogue Series.
The dialogue focused on Accountability for Security Votes.
ICPC Chairman, Prof. Bolaji Owasanoye, who spoke, agreed with Magu that security vote is an easy and attractive route for stealing public funds.
According to him, it is also a veritable avenue for abuse of public trust, escalation of poverty and underdevelopment and ironically the escalation of insecurity.
"It has pushed up insecurity somehow, that is not to say we do not need security vote.
"In the 2019 budget as appropriated, for example, 162 Ministries, Departments and Agencies (MDAs) had money appropriated for them as security votes.
"These MDAs span boards, centres, committees, ministries, commissions, councils, hospitals, schools, law enforcement agencies, obviously the armed forces and intelligence offices."
Owasanoye said that the number and categories of MDAs given security votes, suggest that something was wrong with the parameters for determining those who are entitled to security votes.
"This then provokes some question as which MDAs are entitled to security votes and how should security votes be accounted for?
"It is clear from our present approach, that we do not have any rational principle being followed at the moment.
"If there is one, I will be happy that my ignorance will be diminished and removed," he said.
The chairman explained that it was clear from the current approach to budgeting for security votes, that no principle was being followed.
He said that this is clear from the quantum and range of sums appropriated in the 2019 budget for MDAs, where the lowest amount for security vote was N3,600, while the highest amount was N4.20 billion.
"What on earth can anyone do with N3, 600, and I am not talking of an individual.
"If the N3, 600 is the security vote of an individual, most likely it will take him from somewhere to his house. That is the safest place to be.
"But what on earth can an agency do with N3, 600 as security vote, as appropriated?"
With this disparity, what then should security votes be used for?
Owasanoye opined that it was pertinent because MDAs with budgets for security votes also have separate budgets for other security related matters, such as the production or procurement for security or defence equipment.
"In the case of defence and core security and law enforcement agencies, some of these items and the votes are undoubtedly justified. But the quantum and use is open to scrutiny," he said.
He, however, explained that it was apparent that security vote was not for any of those other security items mentioned, because they were often separately covered in the budget.
"There is the erroneous impression that security votes are not being accounted for with our recent experience as a country, that almost lost a geo-political zone to insurgency.
"Whereas billions of dollars were appropriated for security, but diverted by corruption to matters like engaging prayer warriors demands that we reflect very closely and ask ourselves whether we can afford to continue on the same trajectory of lack of accountability for security votes.
"We need security votes; we should give the votes to those who deserve to have security votes and we should demand some framework for accountability," he said.
On his part, Chief of Army Staff, Lt.-Gen. Tukur Buratai, said that security vote was subject to audit and "if it is not done, it is wrong".
He said that the votes were not votes for defence and were also not meant for the armed forces.
"Strictly speaking, if you look at security votes in the true context, it is not meant to tackle insecurity.
"We have funding for Ministry of Defence and the Armed Forces. If you have budget lines for these services and organisations, then why security votes?
"However, it can be used for security; but it is not meant to solve insecurity,
"There are other votes which are constitutional which include the contingency fund," he said.
Buratai explained that even though there was security vote that was generally applied, it must follow the Public Procurement Act 2007.
The chief of army staff said that if security vote was made constitutional and proper guidelines set out on utilisation, the issue will be laid to rest
Governor Kayode Fayemi of Ekiti State, described  security vote as the budgetary or extra budgetary allocation ostensibly for security, received by the President, Governors and Local Government Chairmen.
This allocation he said, is spent without legal obligation to account for how it is spent.
Fayemi said that security votes have not been widely accepted by citizens, because of the assumption that such funds are being abused by state governments.
He said that the problem really is not about the security vote but about its usages and the character of the people administering it.
"Security votes attract more attention because of the seemingly non accountable nature of the expenditure under the budgetary provision.
"There is widespread belief that the appropriation of security votes in Nigeria is unconstitutional and thus illegal.
"This is not correct because in the Nigerian constitution, the executive is entrusted with the responsibility of preparing a budget which is then sent to the legislature for ratification.
"The fact that huge amount of monies are routinely being budgeted and expended in the name of security vote does not make it an illegal practice
"The act of approving any sum allocated to such a heading, covert or overt, legalises the concept. The insinuation that such money is not budgeted for is not true," Fayemi said.
Like Magu said, the legality or otherwise of security vote is ongoing, and must continue until it properly defined. The earlier the better to avoid misuse and diversion of public funds in the guise of security vote.
Sharang writes for the News Agency of Nigeria (NAN).
Naomi Sharang

Bayelsa Assembly Committee on Environment To Curb Unlawful Sand Dredging Activities.
With various complaints and pettitions by communities impacted by the activities of illegal sand dredging and mining in the Bayelsa State, the state House of Assembly has organised a public hearing on a bill to regulate the operations of sand dredging to ensure that the environment is not adversely impacted on.
The bill tagged " Regulation of Sand Dealing and Dredging Operations Bill 2019″  according to the House Committee on Environment is aimed at gathering inputs from experts, technocrats and the public in order to formulate a people-friendly bill that will serve the best interest of Bayelsans.
The House Committee Chairman on Environment and member representing Nembe Constituency one, Hon. Ebi  Ben Ololo noted that the public hearing became necessary on the need to remediate the environment and tackle the challenges posed by sand dredging operations in the state.
" The importance of this bill cannot be overemphasized because it can save lives. You are aware a number of times so many communities and their representatives have sent pettitions to this House, specifically the  Chairman House Committee on Environment as per the environmental degradation that has taken place as regards the illegal sand dealing and dredging activities in various communities all around the state", he said.
"With those number of complains and pettitions we thought it wise to put up a bill to take care of those issues. Most important thing is that we all know that public hearing is a mechanism by which parliamentary Committees obtain information, deal with the information obtained and also exchange views with experts and the public so as to fine-tune whatever bill there is for the public hearing to come up with a top class bill that will be people- friendly and also save lives of the people in Bayelsa", he added.
" Lots of suggestions, contributions, opinions and interactions have been made as regards this very important bill, like we have assured the representatives of the various groups that we will go back in our committee, look at those very important areas where they have suggested and also fine tune the bill. So that in no distant time we will come up with a very formidable bill that will stand the test of time. That the people will benefit from", Ololo reassured.
He lauded participants for their insightful contributions and opinions during the public hearing, promising that the Committee would do justice to come up with a bill that would meet the expectations of Bayelsans.
In her contribution, House Chief Whip and member representing Yenagoa Constituency 2, Hon. Ebiowu Koku Obiyai lamented the deliberate connivance between communities and the sand dealers, warning that if nothing is done to regulate the activities of sand dredgers Bayelsa communities will be eroded away.
The House Whip also expressed concerns on the activities of companies carrying out dredging business near bridges and sued a delibrate efforts by all in order to save the bridges from collapse.
By Ariwera Ibibo-Howells, Yenagoa.

COVID-19: Dep Speaker Empowers PPE Producers, Underprivileged In Ahoada East LGA …Ready To Partner UNICEF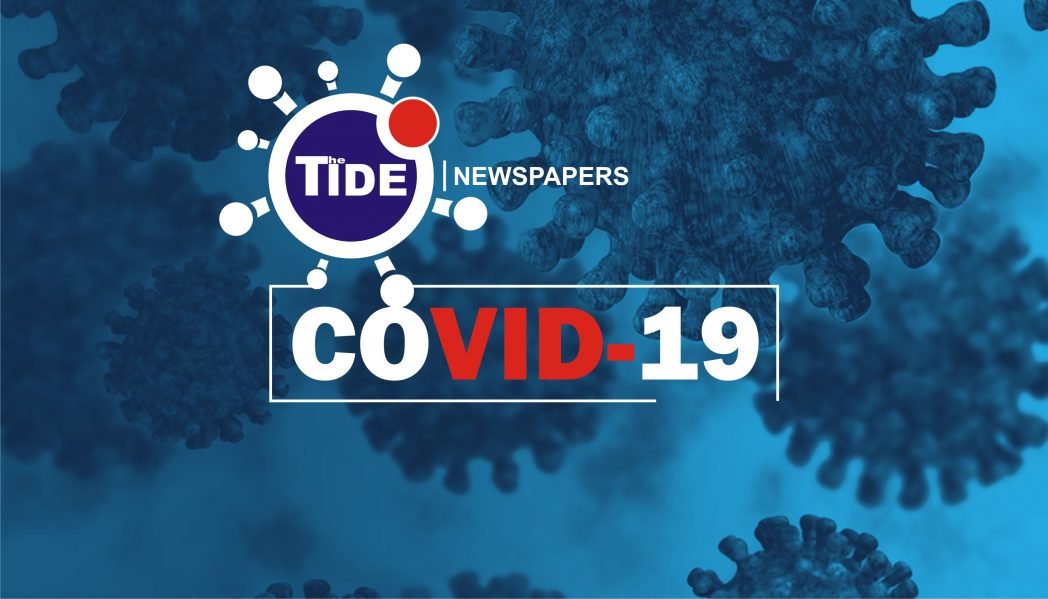 The Deputy Speaker of the Rivers State House of Assembly, Rt. Hon. Edison Ehie, has stated that his office has contributed to ensuring that the impact of the hardship warranted by effects of the COVID-19 pandemic is lessoned in Ahoada East Local Government Area (LGA).
Ehie, who was speaking to the RCCE Media Team, stated that the measures taken to achieve this came in two-fold: providing necessary finance to producers of Personal Preventive Equipment (PPE) in the area to enable them mass produce, and buying same off them to give to people in the grassroots.
The other measure, he said, was the provision of financial Palliatives to the tune of #5,000 each to identified underprivileged in the LGA. This include the elderly, pregnant women, widows and widowers, and generally the vulnerable.
According to Ehie, towards this end, about #5 million has been expended so far in the first phase, while preparation is being made for the next phase to commence.
The Deputy Speaker explained that his decision to empower people who already have the expertise to produce the PPEs was necessitated by the need to provide the finance for them to mass produce their products, and to provide the products to those who need them.
"So, we give you (them) the  finance to produce hand sanitizers, face masks, etc., then we buy them from you (them) to make sure you (they) profit, then we supply (the products) to the people at the grassroots", he said.
He also stated his preparedness to partner with UNICEF in any way required to ensure the safety of lives of Rivers people.
Ehie revealed that in addition to what is being done, his office is also preparing for the challenges of post COVID-19 among the people of his constituency.
"We've started brainstorming on how we can also support the people as regards the post COVID-19 era. That is going to be another very challenging period for our people because when the pandemic gradually phases out, that's when the reality of hardship will come on.
"We're trying to put our heads together to see how we can intervene again at that stage", he said.

CROSIEC Deploys About 8,000 Personnel For LG Elections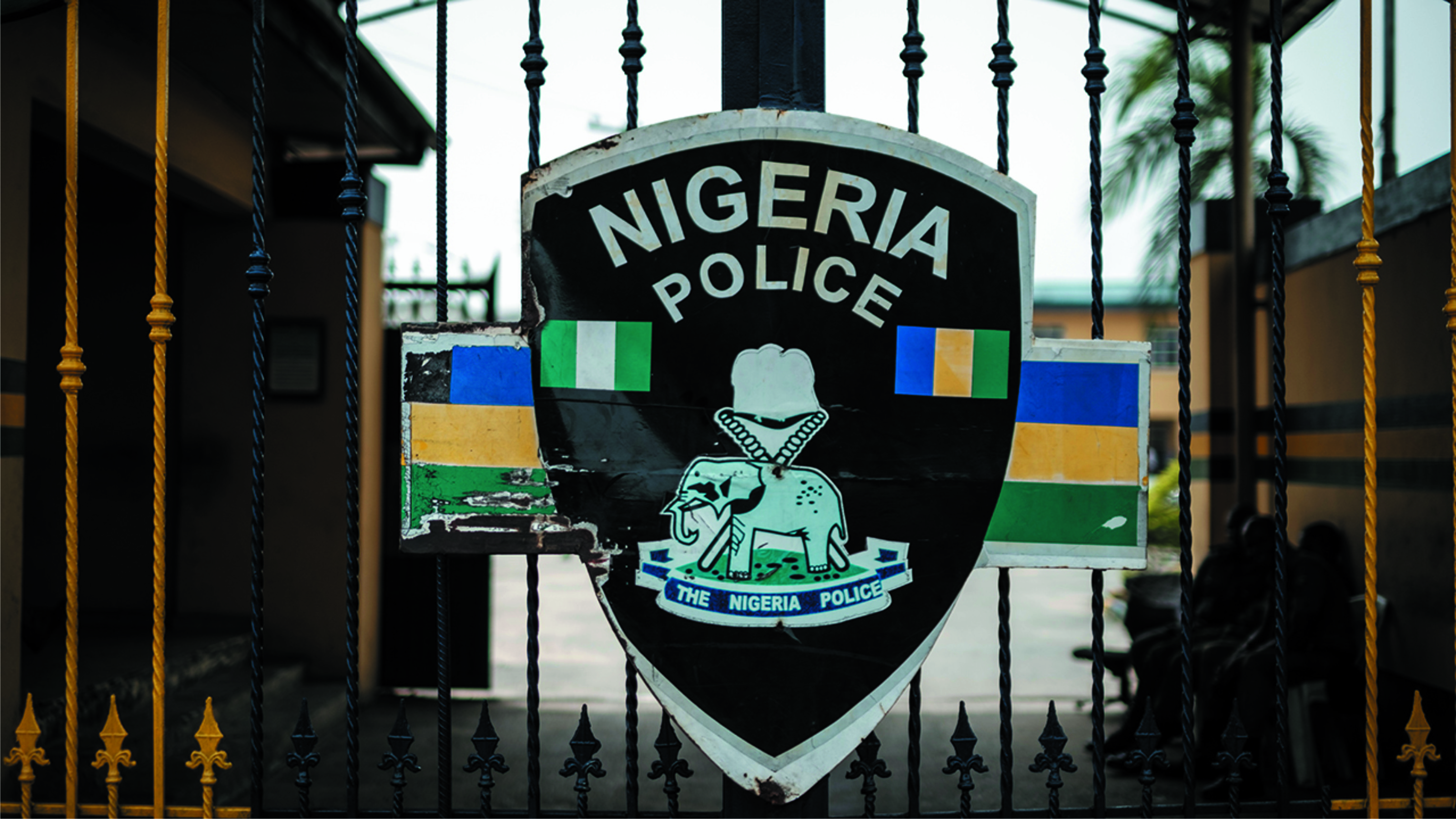 Ahead of the next Saturday's rescheduled Local Government elections in Cross River, about 8000 personnel are said to have been deployed across the state to ensure the smooth conduct of the elections.
The Chairman of the Cross River State Independent Electoral Commission, Dr. Mike Ushie, who disclosed this in Calabar while
speaking on preparations by the commission, said they are ready for the elections and one hundred percent compliant with post COVID-19
elections guidelines recently released by the Independent National Electoral Commission as well as the National Centre for Diseases
Control.
He said: "Eight thousand personnel have been mobilised to cover the two thousand, two hundred and twenty-six polling units in the state.
There will be three personnel per pooling unit, five at the accreditation centres, five at the local government and ward coalition centres.
"Accreditation and voting will take place simultaneously and  in line with INEC guidelines, there will be two levels of queuing  and voters
will vote in batches while maintaining social distance.
"We had to make sure that we are on course and lives are protected. Luckily INEC released the procedure for post COVID-19 elections and I
must say that we are in full compliance with it. INEC said we have to provide hand sanitizers, face masks and we have adopted all the
procedures one hundred percent.
" We have gone beyond INEC  and have gone ahead to procure hand sanitizers, hand washing containers, a good number of face masks  and
we are working seriously to ensure that the right thing is done", he said.
He added that the commission has given sufficient notice for the elections and confirmed that five political parties will be participating in Saturday's elections.
From FRIDAY NWAGBARA, Calabar.