Of Governance And Clamour For Unicameral NASS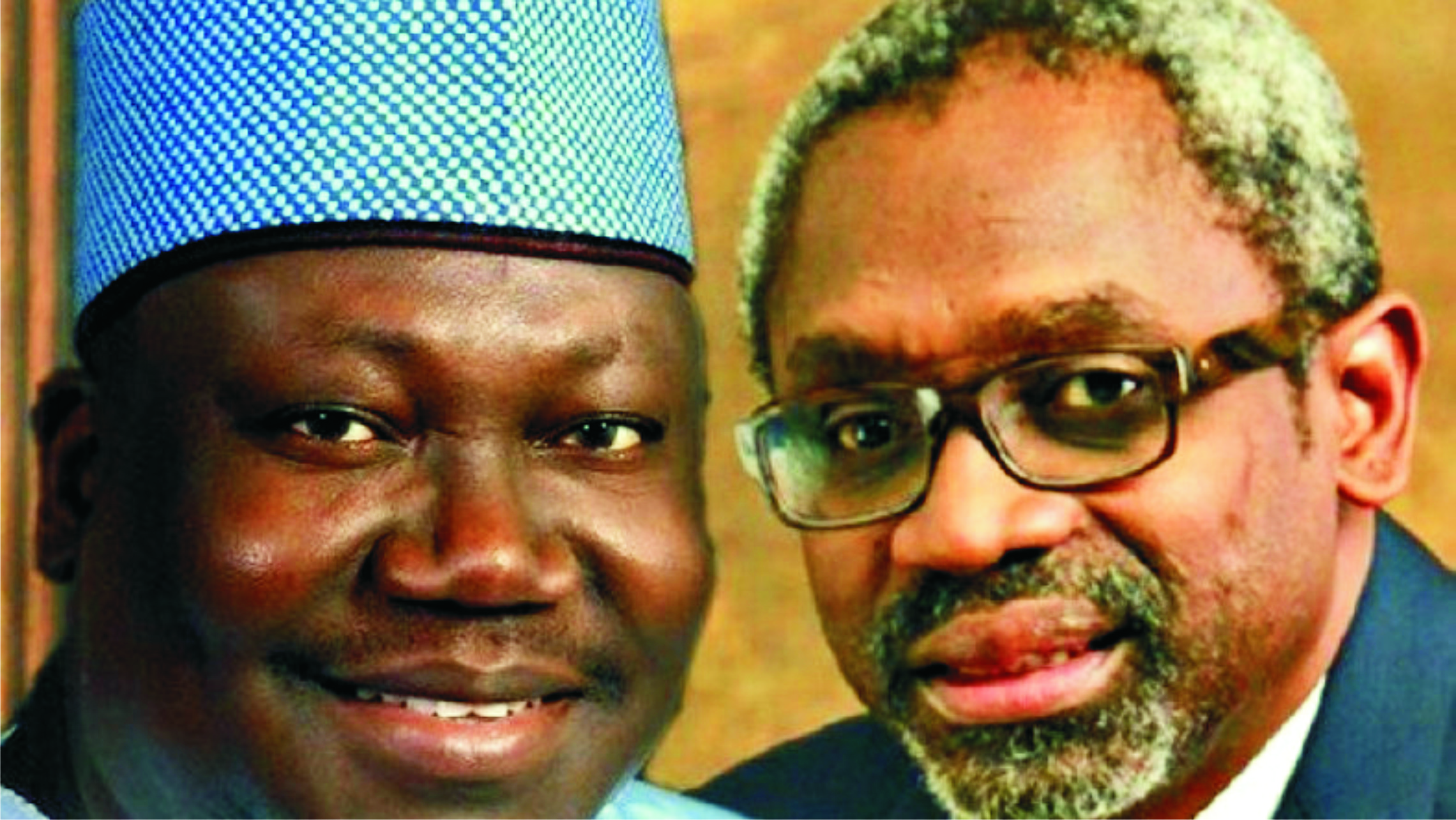 Although the heavy cost of maintaining Nigeria's 469 federal lawmakers has always been a source of concern, "sitting politicians'' have joined in the campaign for the reduction of the number of federal legislators.
In fact, one of the converts even suggested the scrapping of the Senate, as according to him, it is the House of Representatives that represents.
The converts: Gov. Kayode Fayemi of Ekiti; Sen. Rochas Okorocha, former governor of Imo and Chief Osita Chidoka, former Minister of Aviation, made their suggestions at different fora.
Chidoka who advocates for a unicameral legislature, made the suggestion after President Muhammadu Buhari presented the 2020 budget.
"In Nigeria, we need a unicameral legislature with six members each from the 36 states and two members from FCT.
"The legislature with 218 members will be less than 50 per cent of current members and term limit of three terms.
"The 2020 budget for the National Assembly (NASS) is N125bn, higher than the combined budget of Education N48 billion (excluding UBEC and TETFUND), Health N46 billion and Social Investment N30 billion.
"Reducing National Assembly members by half will provide over N60 billion annually for the social sector, that will be 600 billion over 10 years."
Chidoka said the new National Assembly would be both efficient and economical.
He described the budget of N125 billion for the National Assembly as "hugely extravagant," in an economy adjudged to have over 100 million poor people with gross infrastructure deficit.
The former Minister of Aviation said that funds saved from the contraction would be available for investment on policies and projects that would serve the common interest of the greater number of the population.
On his part, Fayemi advocated for the scrapping of the Senate in order to save cost and reduce financial burden on the government.
He also advocated for the adoption of Stephen Orosaye's report which recommended the merging of federal government's agencies that perform similar functions.
Fayemi said the type of legislative system that would be more productive for Nigeria in this current economic situation is a unicameral legislature.
"As it stands, the country's legislative arm consisting of 109 Senate members and a 360-member House of Representatives, on yearly basis gulps millions of Naira.
"We do need to look at the size of government in Nigeria, and I am an advocate for a unicameral legislature.
"What we really need is the House of Representatives because that is what represents.
"You have three senators from little Ekiti and you have three senators from Lagos State, I guess the principle is not proportionality, but that if you are a state, you get it automatically.
"But I think that we can do away with that. There are several things that we can do away within the government," he said.
Okorocha, the immediate past governor of Imo, now the Senator representing Imo West, on his part called for the reduction in the number of federal lawmakers representing a state.
He suggested that a Senator and three members of House of Representatives should represent each state.
"I want one senator and three House of Representatives members per state, which will cut expenses.
"A Senator and three House of Representatives members can do what many have been doing.''
He said that the reduction in the number of representatives from the states would help cut cost and ensure effective representation.
While advocating for ways to cut cost and ensure effective representation, Okorocha said he would sponsor a bill that would seek for the reduction of the number of Senators and House of Representatives members for each state.
The Conference of Nigeria Political Parties (CNPP), has endorsed the suggestions for the reduction of the number of federal lawmakers.
The CNPP via a statement from its Secretary-General, Willy Ezugwu, said Okorocha spoke the truth concerning the need to reduce cost of running the National Assembly.
"The former governor simply told Nigerians the truth when he said what three Senators from a state can do; one lawmaker is capable of handling the same.
"Like Sen. Okorocha asked, what is too sacrosanct that Senators and House of Representatives members are doing that only a Senator per state can not do?''
Also, two professors of political science at the University of Nigeria Nsukka (UNN), Jonah Onuoha and Aloysius Okolie, agreed with the advocates for unicameral legislature, which they reiterated would reduce the cost of governance.
Onuoha, who is the Head,  Department of Political Science, said bicameral legislative system is not cost effective, especially in a country like Nigeria, where federal lawmakers receive bogus salaries and allowances.
"It takes huge amount of money to maintain bicameral legislative system, especially in a country like Nigeria where federal lawmakers receive bogus salaries and allowances monthly.
"Bicameral legislative system is not only costly but delays legislative processes of passing bill into law, since the bill will pass through the two chambers.''
Onuoha, who is also the Director of American Studies in UNN, urged the country to adopt unicameral legislative system as it is cost effective.
"If the country settles for unicameral, the extra money it could have spent in paying salaries, allowances and maintaining the two  chambers which runs into billions can be used to carry out capital projects," he said.
He said if the country insisted on running bicameral legislative system, the number of lawmakers should be reduced.
Okolie in his contribution said that it was as result of bicameral legislative system that every year the budgetary allocation to the National Assembly had remained the highest.
"I subscribe to opinions in some quarters that the country should adopt unicameral legislative system as it will reduce the cost of running government as well as quicken legislative processes.
"The country is spending much to pay salaries, allowances and maintaining the two chambers — 109 Senators and 360-members of House of Representatives,'' he said.
Okolie, former Chairman, Academic Staff Union of Universities, UNN branch, also said that as part of measures to reduce cost of running the government, the country should return to the regional structure.
"If we have one federal parliament and one regional parliament in each of the six geo-political zones, it will go a long way in cutting down cost of running the government," Okolie said.
However, a legal practitioner, Mr Dele Igbinedion, said that people should not clamour for unicameral legislature just for cutting cost, adding that the issue is not whether or not a bicameral legislature is good or bad.
"I believe the bicameral system should remain because it has been proven to be sustainable and necessary. The process of law making is a very serious business which cannot start and end within a short time.
"The problem with the unicameral system which we have at the state level is that a bill can be introduced and passed the same day and sent to the governor for assent.
"This is not the case in the National Assembly; the two chambers must meet and possibly form a joint committee to look at the bill before sending it for presidential assent.
"The rigorous process a piece of legislation has to pass through forms part of the beauty of democracy.
"I think Nigerians should stop looking at the legislature each time there is a slight challenge and asking if we really need that arm of government.
"The judiciary often doesn't respond to executive excesses, except there is a case it initiates, but in the legislature, a member can raise it as a matter of urgent public importance, national importance or ethics and privileges, and the attention of the parliament can be brought to it.''
Apparently, Igbinedion was surmising that many state assemblies have become rubber stamps because the governors could easily "conquer'' them, because it is only a single chamber.
Stakeholders say that unicameral and bicameral legislature have their advantages, but the country should settle for an option that cuts costs and wastages.
Ukoh writes for News Agency of Nigeria(NAN).
Obike Ukoh
APC: C'River LP Disowns Decampees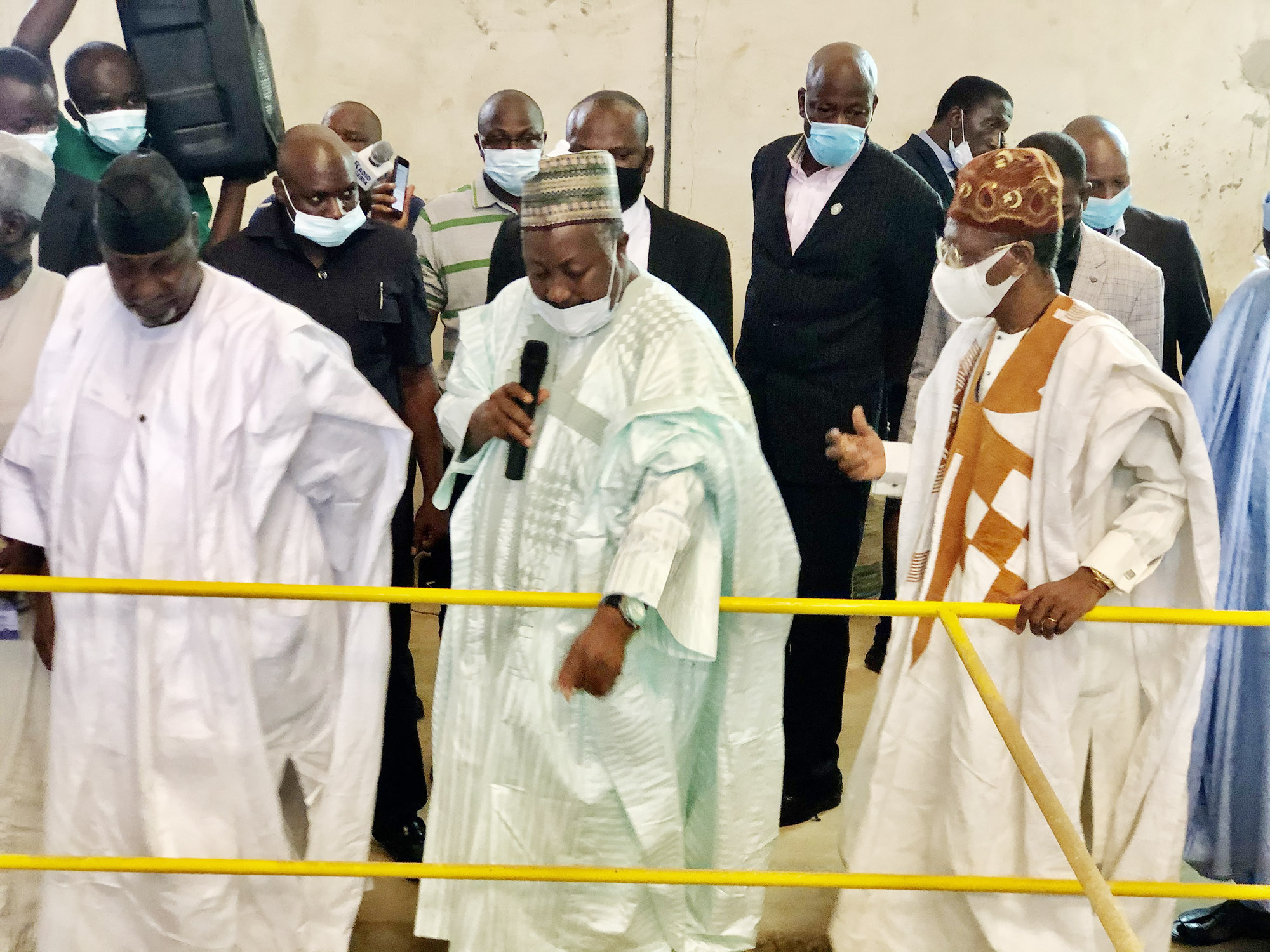 The Labour Party (LP) has disowned one Mr. Maurice Ekeng, who claimed to be Chairman of the party in Cross River State, and his purported exco who defected to the All Progressive Congress (APC)
The party, in a press statement made available to newsmen, yesterday, described the action of Ekeng and others as "laughable and unfortunate for an old man who parades himself as an elder of the church".
The statement signed by Comrade Dr. Ofem Lekam, State Publicity Secretary of the party said, "The attention of the leadership of Labour Party in Cross River State led by Ambassador Ogar Osim as Chairman and Comrade Asuquo Etim as State Secretary has been drawn to publications claiming that the State Chairman and members of his executive have decamped to the All Progressive Congress (APC).
"Mr Ekeng is an impostor who was never made a State Chairman at any Congress. We challenge him to publish the names of his executive, pictures taken in 2021 extra-ordinary NEC meeting in Benin City where the National Chairman, Julius Abure and the Secretary, Alhaji Farouk Ibrahim were elected, as well as that of Home Land Hotel Calabar where the National Leadership represented by the Vice Chairman South South, Prince Reuben Nuka inaugurated the current State Caretaker
"The impostor from all available evidences is a member of APC sponsored to create confusion in a peaceful party of idealists who are making sacrifices in travelling round the nooks and crannies of the state to revive the structures of the party at all level in the state which is already making monumental impact in the state ahead of 2023.
"We want to put it on record that, Labour Party is intact, and is not contemplating merging with All Progressive Congress (APC) and any other political party; rather it is a party to beat come 2023.
"We appeal to the general public to disregard any news making the rounds that the LP Chairman and his executive have decamped, it is the imagination of political jobbers and mischief-makers whose occupation is to sacrifice their integrity and ideology just for peanuts.
"It is also instructive to advise Mr. Bassey Ita serving at APC Secretariat at Marian Road Calabar not to allow the temporary excitement of the moment to cloud his sense of reasoning by accepting people claiming a platform without verification.
"It is pathetic that Mr. Bassey Ita is yet to realize that with Governor Prof. Ben Ayade now as leader of APC CRS, the days of kangaroo administration of APC CRS should have been over by now in Cross River State."
INEC To Deploy 5,346 Personnel For CVR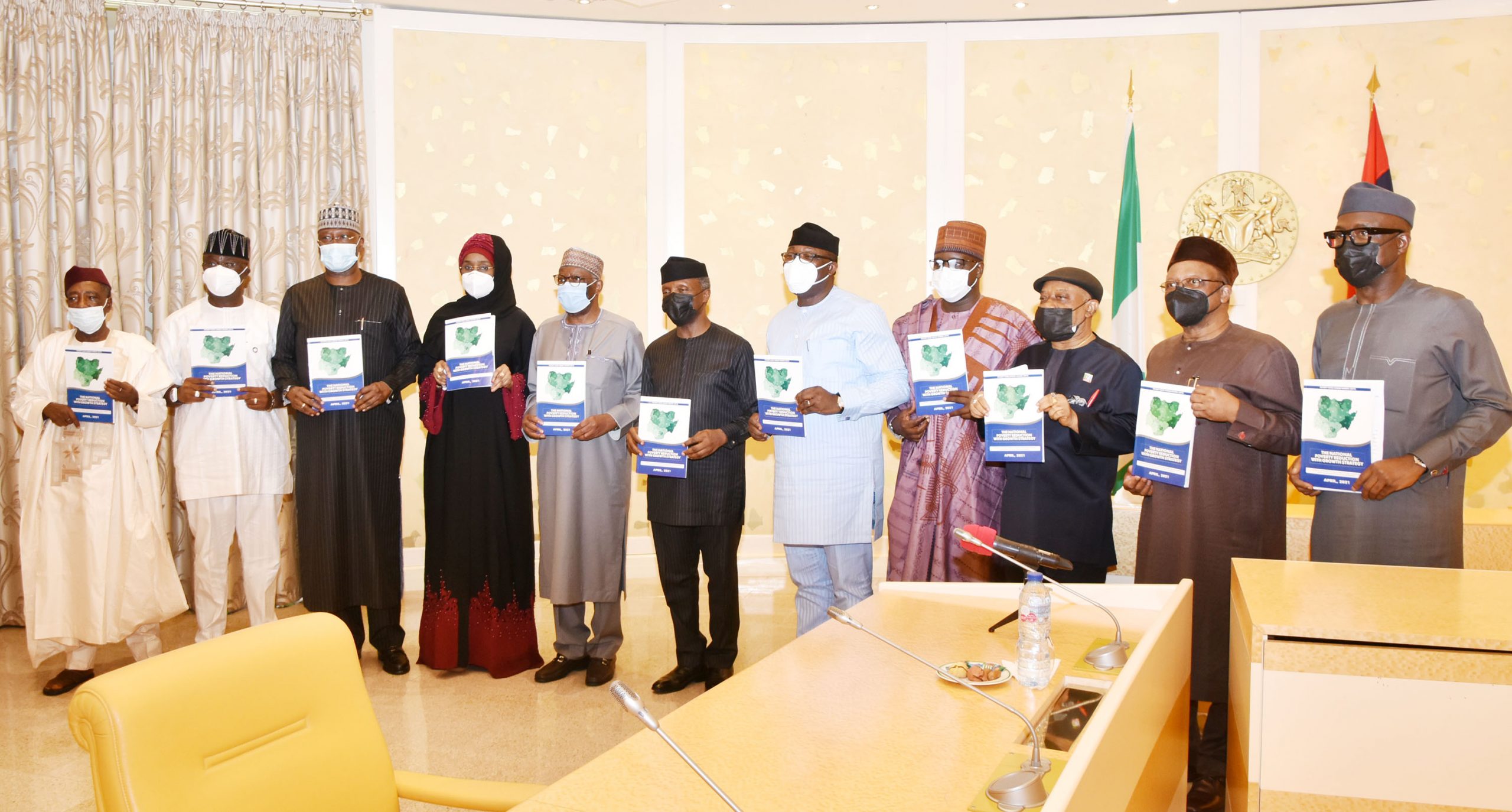 INEC said on Monday in Abuja that it would deploy 5,346 personnel to 2,673 registration centres for Continuous Voter Registration (CVR) resuming nationwide on June 28.
Its chairman, Prof. Mahmood Yakubu, made the declaration at the presentation of INEC Voter Enrolment Device (IVED) and online registration portal for the exercise at a meeting he held with media executives.
IVED is an Android tablet to be used in place of the existing Data Capturing Machine used for CVR in previous exercises.
Prof. Yakubu said that before now INEC had 1,446 registration centres where it registered 14. 2 million voters between 2017 and 2018.
"Learning from the experience of what happened, we have now almost doubled the number of those centres.
"Our hope is that unlike 14.2 million we registered in the previous exercise, we are targeting a minimum of 20 million registrants this time. It will take the number of registered voters to about 100 million,'' Yakubu said.
He said that majority of the 5,346 personnel to be deployed would be INEC officials, while ad-hoc staff would be used where the Commission lacked the required number of personnel.
He said that the Commission was working with stakeholders for the security of personnel and equipment to be deployed.
Yakubu disclosed that the design for both the online portal and IVED were done by INEC engineers, taking into consideration Nigeria's peculiarity, including weather, for its durability.
He said registrants would be able to know where machines for registration are located via the portal.
He also noted that the Commission was working on ensuring that Permanent Voters Cards (PVCs) for internally-displaced persons were reproduced for them so as not to be disenfranchised.
Many would have lost their cards while under siege, he said.
Prof. Yakubu also said that PVCs for newly-registered voters would be produced on quarterly basis after the registration, noting that the list of the registrants would be displayed at the registration units for claims and objections.
Presenting the online portal and IVED, INEC's Director of ICT, Mr Chidi Nwafor, said that the online portal was designed to serve various needs of eligible Nigerians for the registration.
These, according to Nwafor, include new registration, review of registration, and review of personal details or voting centres, PVCs replacement or collection.
"As a new voter, you can pre-register online, or as a registered voter, you can revalidate your voter registration, request to update your information or transfer your voter registration to another polling unit, Nwafor said.
He said that registrants could register their details online before going to the nearest registration centre selected by them for photographs and finger prints capturing to complete the exercise.
Nwafor said that the portal was designed in a way that once an intending voter completed the online registration, an appointment for physical registration would be generated by the portal for the registrant.
He added that any registrant who could not meet up with the appointed date and time could reschedule the appointment via the same portal.
He said that the portal also made provision for people to contact the Commission in the event of challenges during online registration.
He noted that a registrant had 14 days to complete the online pre-registration and a year to complete the whole process.
He advised registered voters to make use of the portal to identify polling units or centres nearest to them.
Nwafor also assured that the Commission was putting adequate security in place to protect the device and the portal against hacks or cybercrime.
He also said that concerns about underage voter registration would be taken care of as those that registered online would still visit the registration centre before the process could be completed.
The media executives in a communiqué issued after the meeting suggested that the CVR be devolved to INEC LGA Council offices based on thorough appraisal of security situations and related factors.
They also recommended that the CVR be gradually devolved to other designated registration centres nationwide after assessments of security situations and other factors relating to safety of personnel and materials.
They tasked relevant stakeholders, especially political parties, traditional institutions, religious leaders and Civil Society Organisations to mobilise all eligible registrants to participate in the CVR.
PDP NWC Harps On Unity Over Anambra Guber Poll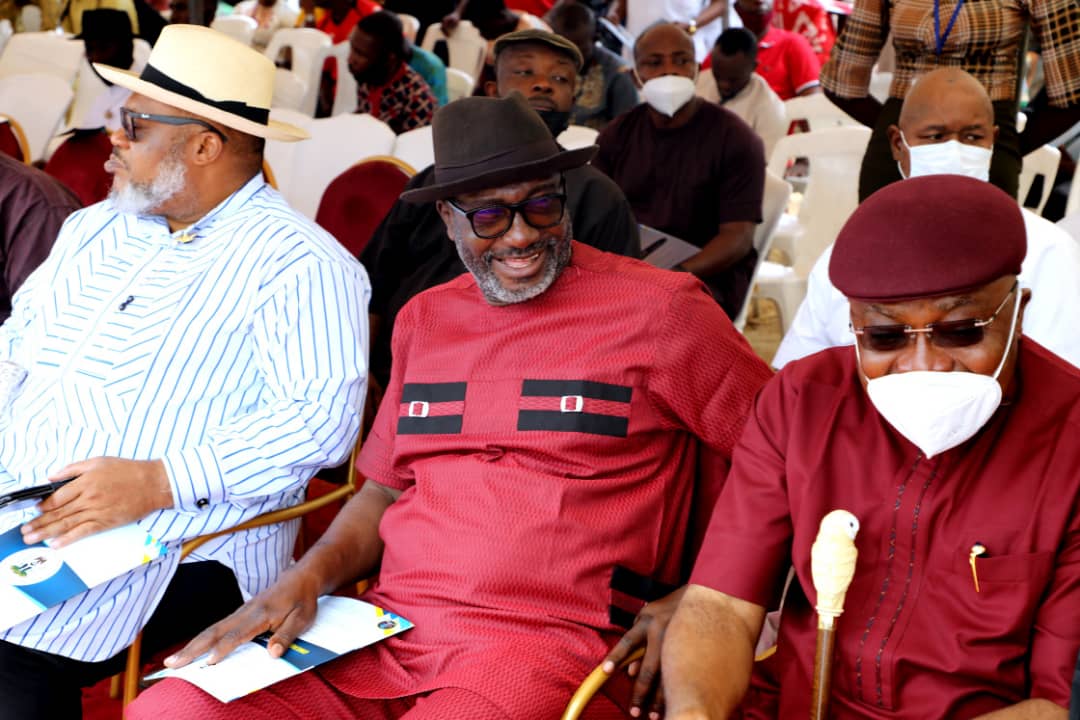 The Peoples Democratic Party (PDP) National Working Committee (NWC) has called for unity among stakeholders in Anambra state, ahead the June 26 primaries for the state governorship election.
The party's National Chairman, Prince Uche Secondus, made the call during the NWC meeting with the party aspirants, leaders and other stakeholders from Anambra, held in Abuja on Monday.
Secondus said the meeting was called to enable the NWC to interact with stakeholders, as elections held off season were always very stormy and tough.
"We are here basically for us to make sure first and foremost that all our leaders and all our aspirants are in unity. It is very important for this trying period and you know the period, we are in,"he said.
Secondus said that unity was key, especially now that the country was passing through challenges including insecurity that must not be taken for granted.
He said the only way to get out of that was to make sure that things were done properly.
"Let there be fairness, equity and justice, which is in deficit in our country; and that is what the PDP stands for.
"We stand for fairness, equity and justice under the rule of law. This is a party that believes that all Nigerians are one. We must live together as brothers and sisters," he said.
The party chairman said that Anambra was key to the mission of rescuing Nigeria and uniting the country.
"Anambra is the economic key of our country and we must conduct our affairs to show the world that PDP is different and ready to rescue this country.
"That is why we are to interact with leaders of our party, and at the end of this meeting, I think we will go home happy that on Saturday it will be the freest congresses ever that are conducted.
"So, Anambra, we want to advise, we want to call our people, the time to put down ourselves is now.
"This is the time to look at each other. We must not allow both Anambra and our country to fail. We must show that good example.
"You have been leading in several areas, you must lead politically now. Our leaders must be statesmen. They must look beyond an individual and narrow interest.
"It is time for us to look at Nigeria. If we get it wrong, the consequences will be great. It will reflect on other parts of the country," Secondus said.
Also, PDP National Organising Secretary, Col. Austin Akobundu, said the meeting was customary anytime PDP had major contests.
Akobundu said the meeting was called to ensure everybody was carried along in the primary to ensure peaceful outcome.
"It is for this reason that the NWC directed to meet with all stakeholders in Anambra.
"This is just a cross section of our quality stakeholders in Anambra that were invited to attend this meeting.
"It is simply to rub minds, have an interactive session and discuss ways and means that we can employ to have hitch-free primary with everybody on board."