Illegal Parks: Taxi Drivers Accuse Task Force Of Extortion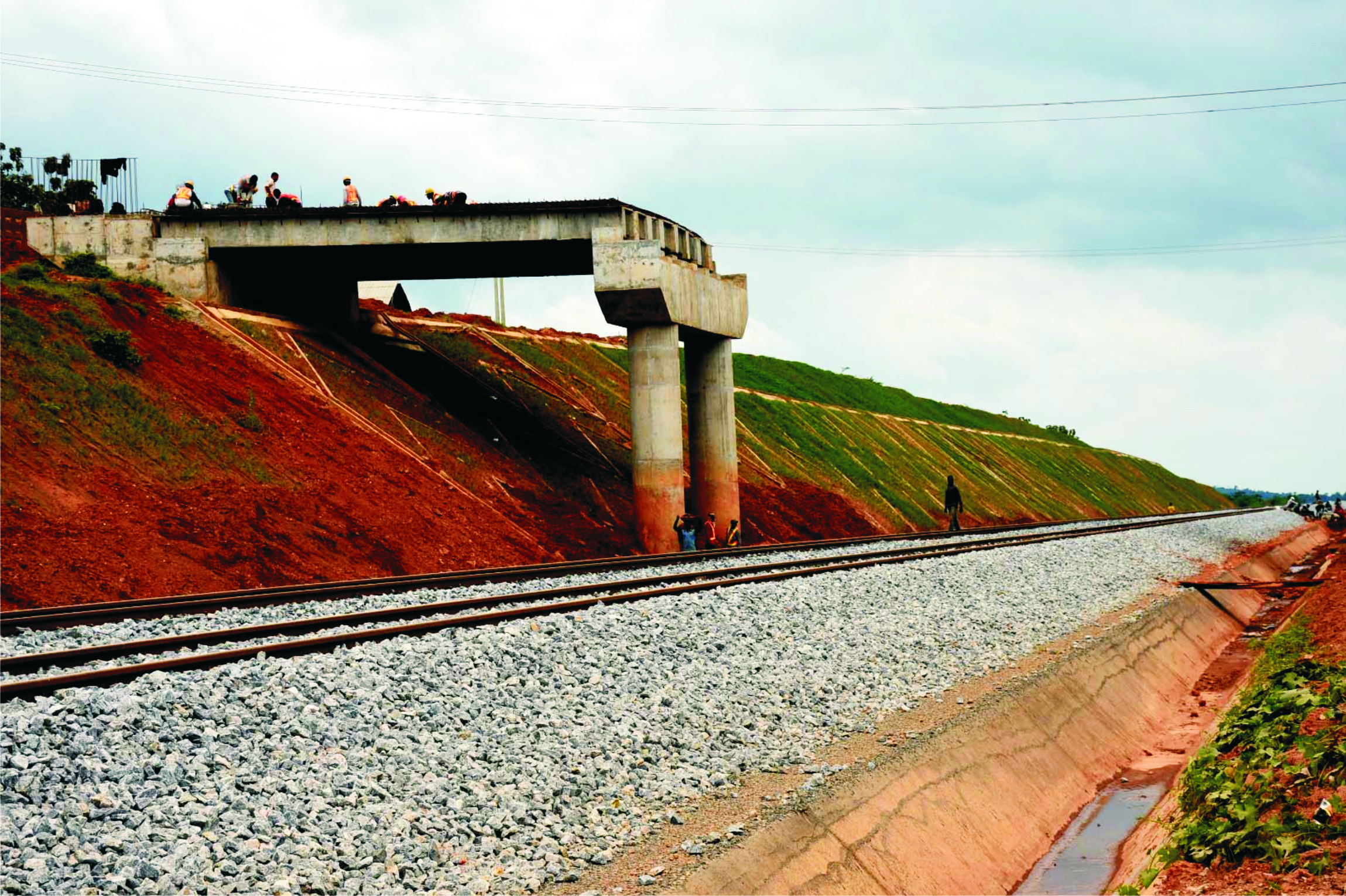 Taxi drivers plying Rumuokwuta-Choba route in Obio/Akpor Local Government Area of Rivers State, have raised alarm over what they described as illegal extortion by officials of the Task Force on Street Trading and Illegal Motor Parks.
The taxi drivers alleged that the officials of the taskforce assigned to Rumuokwuta/Choba route have deviated from their primary official assignment of ensuring sanity on the road and were now engaging in illegal extortion of money from drivers.
Speaking to The Tide, a taxi driver plying Rumuokwuta/Choba route, Mr. Jide Akande, narrated his ordeal in the hands of a task force official who allegedly jumped into his taxi cab demanding for N1,500 as gratification just to allow him load his passengers anywhere.
He also alleged that the official threatened to arrest him if he refused to comply.
Narrating his own experience, another taxi driver on the same route, Mr. Onwuka Ibe, told The Tide that though the task force was needed to sanitise the roads, he regretted that the bad-eggs among them were trying to sabotage the efforts of the government.
He said that some officials of the taskforce, were in the habit of extorting drivers who paid as much as N3,000 in a day for them to load and offload.
Ibe stated that it was a major challenge facing the drivers, which the task force should address.
He commended the state governor, Chief Nyesom Wike, for the initiative, noting that the exercise had improved the flow of traffic in almost all the routes in Port Harcourt and Obio/Akpor local government areas.
He advised the task force to operate with human face, while also engaging in regular dialogue and consultations with stakeholders to resolve issues.
Meanwhile, the Chairman of the task force Hon. Bright Amaehule, had condemned the action of some of his members and warned that anyone caught in shady deals would be dealt with.
It would be recalled that Amaewhule suspended three members of the task force at Rumuokoro axis, last Wednesday.
FRSC Arrests 111 Drivers Without Valid Licence In Five Days
The Federal Road Safety Corps (FRSC), Lagos State Sector Command, says it has arrested 111 drivers within five days of the start of its "Operation Show Your Driver's Licence," which commenced on November 4.
The Sector Commander, Mr Hyginus Omeje, disclosed this yesterday during his visit to Badagry Unit Command in commemoration of World Remembrance Day for Road Traffic Victims/African Road Safety Day in Lagos.
It would be recalled that the FRSC, Lagos State Sector Command, on October 30, had said it would flag off "Operation Show Your Driver's Licence" from November 4, as part of efforts to compel collection of abandoned licences in its offices.
The Acting Sector Public Education Officer, DRC Olabisi Sonusi, had in a statement, quoted Omeje as saying the exercise would last for two weeks.
Omeje frowned at the attitude of driving without a valid licence, reiterating that it was the only legal document that permitted anyone to drive on Nigerian roads.
According to Omeje, 45 drivers were arrested on November 4, when the operation started while 23 drivers were arrested on the following day.
"On November 6, 16 drivers were arrested by the command, 19 arrested on November 7 while eight drivers were arrested on November 9 to make a total of 111 drivers altogether," he said.
The sector commander said that the exercise would end this week, and all drivers caught without valid licence would pay a fine of N10,000 each.
He said that the command had also arrested 88 drivers without valid vehicle plate numbers within the period.
Addressing the officers of the Badagry unit, the commander charged them to manage public perception very well.
"Some of us have turned to something else because of this uniform we put on.
"Even at times some of us behave as if we are tin gods in the uniform, this is wrong.
"You have to be very careful while dealing with people on the roads, you don't know the value of the job you have until you lose it," he warned the officer.
Omeje appealed to motorists plying Lagos-Badagry road to be extra careful because of the ongoing road rehabilitation.
The sector commander said that his visit to Badagry was to attend a stakeholder's meeting with the Federal Controller of Works to see what could be done to manage traffic within the axis during the period of rehabilitation.
He said that it was important that motorists plying the road cooperate with the corps and construction company so that the road rehabilitation would be completed as speedily as possible.
…Lauds FG On Lagos-Ibadan Rail Project
The Federal Road Safety Corps (FRSC), Lagos State Sector Command, has commended the Federal Government's commitment to the Lagos-Ibadan standard rail line.
The FRSC sector commander, Mr Hyginus Omeje, told newsmen, on Monday in Lagos that the project, when completed, would end perennial gridlock and truck-related accidents in and around the state.
"Only inter-modal transport system will help the country to move forward," Omeje said.
According to him, road infrastructure in the country has been overstretched and only water transport and railway system development will bring succour to the people.
The FRSC boss also called for the revisiting of Jakande Metro Line in Lagos to move public transport and safety forward in the state.
"The long term solution to gridlock and truck-related accidents on highways is the rail. We thank the Federal Government for starting the Lagos-Ibadan standard rail line.
"If we have that rail line from Apapa to Ibadan, what we should be looking at is a place where we can open a dry port in Ibadan so that these containers and everything coming to the port will be moved from there.
"From Ibadan, they will be moved to factories where they are needed. By so doing, we reduce the number of trucks in Lagos and several hazards and risks will be prevented.
"Also, we can open up the inland waterways. What Nigeria needs is inter-modal transport system, but everything is road-based now and the roads over stretched," he said.
On Jakande Metro Line, the FRSC boss said that the state government needed to see how to provide a master transport system that could commute many people.
"All these small commercial buses and tricycles and `O Pay' commercial motorcyclists and others that we are operating are not going to help us.
"We need to do away with all these ones. We need to have a metro line that is working. We need to invest more on high-capacity buses as the state has started to phase out commercial buses," he added.
Omeje described the available high-capacity buses in the state as just a drop in the ocean, saying that high capacity buses were being used for urban mass transportation.
"The Lagos State Government has started well but needs to improve more on it. We need more of those high capacity buses to take the yellow buses off the road.
"If we could edge out "Molue" buses, we can also edge out commercial buses. The number of high capacity buses is still few, we need more," Omeje added.
Ember Months: Wike, FRSC Advocate Safety On Roads
Kinika Mpi
The Rivers State Governor, Chief Nyesom Wike, has urged road users in the state to apply adequate safety measures in this ember months as government has provided the necessary logistics to enhance free flow of traffic in Port Harcourt and its environs.
The Governor gave the charge last Thursday during the flag-off of 2019 'Ember' months Road Safety, Campaign Rally, themed "Road Safety is State of Mind, Road Traffic Crash is an Absence of Mind; Stay Alert, Stay Alive," organised by State Sector Command of the Federal Road Safety Corps (FRSC).
The governor who was represented by the Administrator of Greater Port Harcourt Authority, Ambassador Desmond Akawo, cautioned drivers against setting late time to appointments, driving against the lane (one way), drinking while driving and not fastening their seat belts, stressing that obeying the traffic rules and road signs is better than reading the road signs.
He said, in a bid to boost traffic flow in the state and rid the roads of any form of road traffic congestion caused by human activities, government recently inaugurated special taskforce on illegal motor parks, street trading and road side mechanic. He said the state government had also directed the road maintenance agency to fix all the visible potholes on roads as well as awarded contract for the construction of three flyovers with a view to ease movement in the city.
Earlier, in his address, the FRSC Sector Commander, Rivers Sector Command, David Mendie, said that the event was aimed at creating public awareness on issues affecting road safety and need for members of the public to join hands to tackle the menace of road traffic crashes on our roads.
According to him, driving requires 100 percent concentration, urging drivers to desist from all forms of distractions such as use of phone while driving, eating while driving, making-up, engaging in discussion and argument while driving.
While urging stakeholders to put in place road safety measures during the ember months and beyond, the FRSC boss expressed gratitude to Governor Wike for donating five JAC pickup patrol vehicles to the State sector command.
In a goodwill message, the chairman, Taskforce on Illegal Motor Parks, Street Trading and Roadside Mechanics, Hon Bright Amaewhule, suggested that drivers should be made to undergo training to acquaint them with the basic rules and regulations of driving with a view to reducing auto crashes on the road, saying that most of the road crashes were caused by human errors that are avoidable.
He urged FRSC to collaborate with the police, Vehicle Inspection Officer (VIO) and other agencies to ensure that vehicles were up to standard and road worthy.
The Airforce Chieftain, Air Commordore E.O.E Ebiowe, in his goodwill message, reiterated the preparedness of the military to partner with FRSC to ensure that safety of lives was achieved, as he urged drivers not to drink and drive.