Team Manager Tasks Players On Education
The Manager of the King Football Academy (KFA) in Port Harcourt, Alhaji Hassan Ndabagi, has advised his players not to toy with their education as it is the foundation of any skill that could be acquired.
He explained that they should not allow their training to come before their education.
Ndabagi gave the advice  over the weekend  after a training session at the Baptist High School old Port Harcourt Township.
"It may interest you to know that the  King football Academy was the team that represented Banham Model Primary School that won this year's edition of the Channels Television Kids cup in Lagos.
"I am here to help you to achieve your dream. Don't come here and do negative things. Stay away from bad morals . Education is a key," Ndabagi said.
According to him, many players did not have the opportunity playing in the football academy adding that they would not take it kindly with players who did not take their studies seriously.
He further explained that some players are greater than some of their contemporaries playing aboard saying that some  local players  did not make use of their advantage in their early age.
" Most of you should be looking at yourself that in your early age you are going to aboard. We are continuously looking for the best player in the game," he said.
The number one man of the academy lauded the players for their commitment to training, adding that they should be thankful for having the opportunity to gain the knowledge of the ladder game.
Kiadum Edookor
GoTv Boxing Night Mini Excites Boxers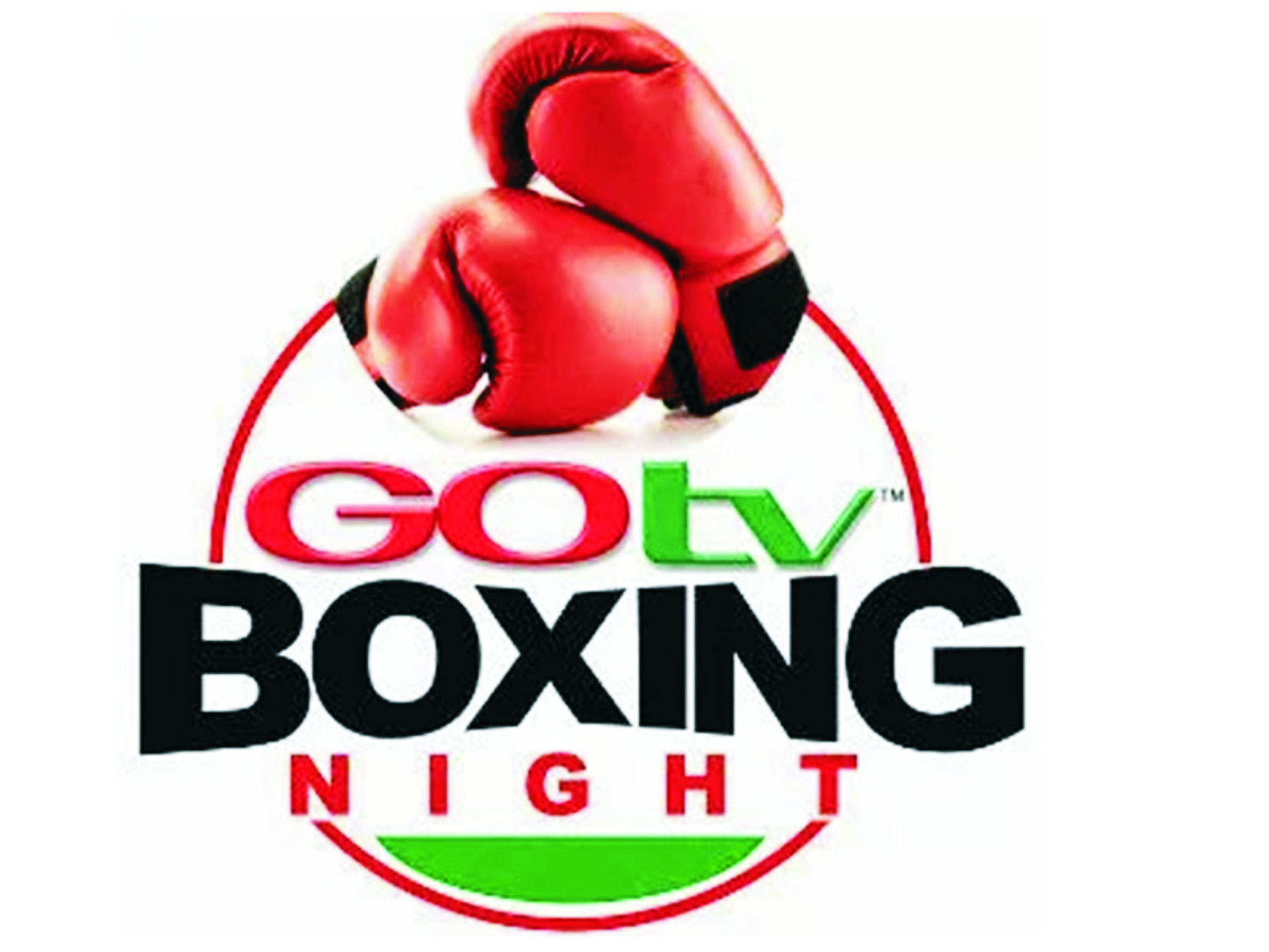 The introduction of GoTv Boxing Night Mini which will debut on November 16 at Mobolaji Johnson Sports Complex, Rowe Park, Yaba in Lagos has sparked excitement among boxers.
The decision to introduce GoTv Boxing Night Mini was announced recently by the organisers, Flykite Productions, who said it was intended to get boxers involved in many fights.
According to Flykite Productions, GoTv Boxing Night Mini, which will hold more frequently at various venues, will give boxers more opportunities to fight and build their fight profiles.
It will in the end increase their eligibility for international titles.
Several boxers have commended the sponsors for increasing their opportunities to fight, saying many talented ones seeking avenues would benefit from GoTv Boxing Night Mini.
Kamaru "Slow Poison" Aremu, a boxer who has yet to make his professional bout, said that his chances of getting an opportunity to fight had been boosted.
"I like GoTv Boxing Night and I have tried to be on the bill a few times, but unfortunately did not succeed.
"With GoTv Boxing Night Mini, which will hold more regularly than the big ones, I believe that boxers in my shoes will have opportunities to fight and also feature at the main event," he said.
A similar sentiment was expressed by Sikiru "Omo Iya Eleja" Shogbesan, who has had one fight at GoTv Boxing Night, but was seeking more to boost his fight profile.
According to him, the competition for spots on the bill at the main event is stiff, making it tough to be selected.
"GoTv is about the only serious sponsors of boxing in Nigeria. It means getting to fight at the main event is tough.
"But with the mini edition, boxers stand to have more opportunities, as GoTv Boxing Night Mini will hold more frequently," he said.
The West African Boxing Union (WABU) Lightweight champion, Rilwan "Real One" Oladosu, who is billed to fight at the maiden edition, said the tournament was coming at the right time.
Reactions Trail Super Eagles, Brazil Friendly Match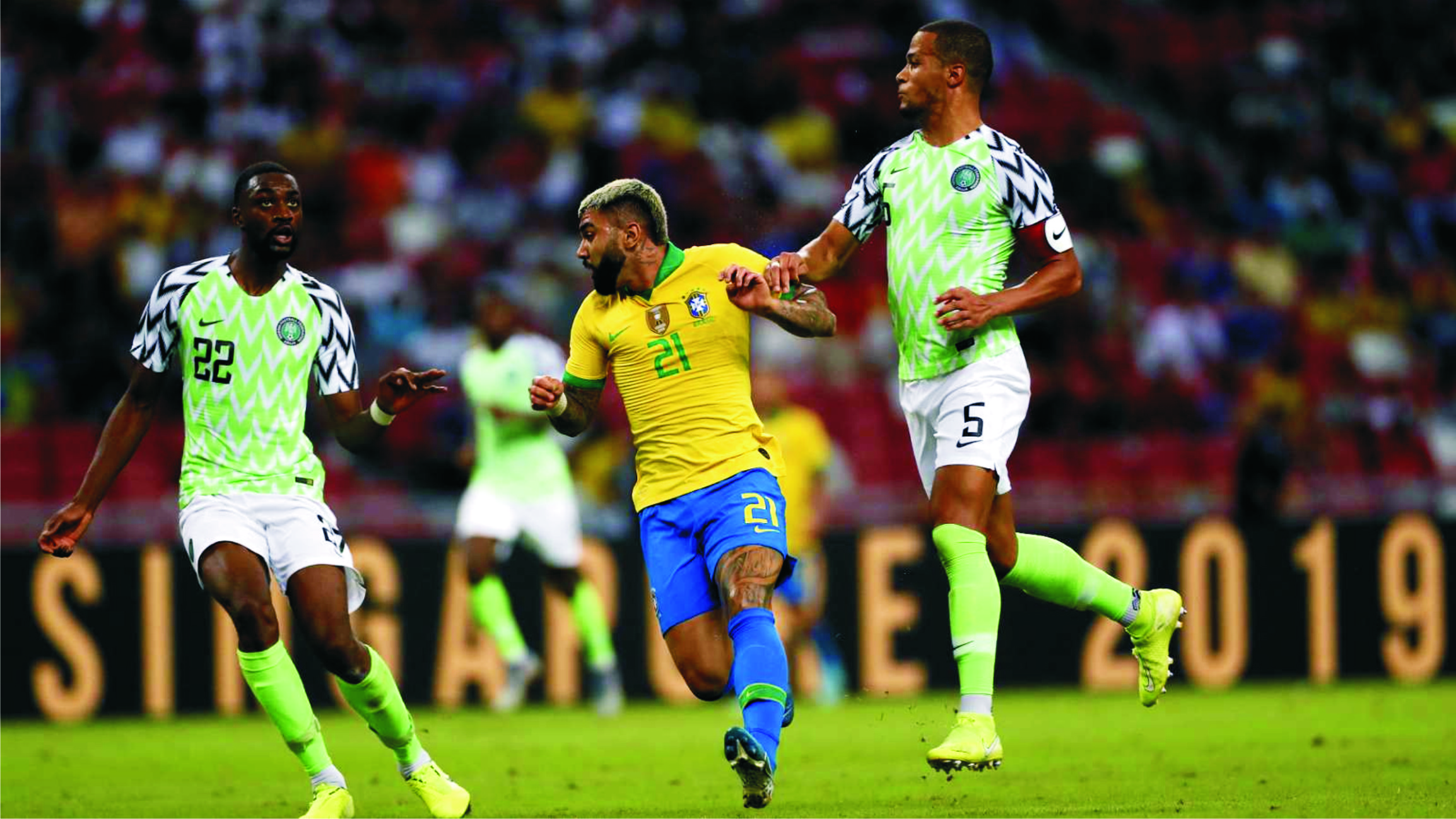 Reactions have continued to trail the Nigeria Super Eagles' performance against the Brazilian National team in a grade A international friendly game.
The encounter was held at Singapore National Stadium, Kallang, last Sunday, it ended one all draw.
In his reaction, Hon Otonye Uche said the  Eagles' performance was credible, saying that their future is bright.
He explained that fielding young players  against a good side like Brazil is a sign of improvement.
Uche commended both players and technical crew, added that with such impressive performance they will do well in 2021 Africa Cup of Nations (AFCON)
"If only they can keep these set of players they  will do well in future competitions "  Uche said.
Bariledum Leema, a sports analyst in  Port Harcourt, also lauded  Eagles' impressive performance.
According to him, what Eagles need now is a quality coach.
"The future of the Super Eagles of Nigeria is bright. They will even do better, but what they need now is a good coach" Leema said.
He further explained that, even without some important players during the match the Eagles gave a good account of themselves.
He described the game as a huge improvement from Nigeria 3-0 defeat to the Brazilian in a friendly match in Abuja in June 2003.
Kiadum Edookor
Go Round FC's Coach Ready For Challenge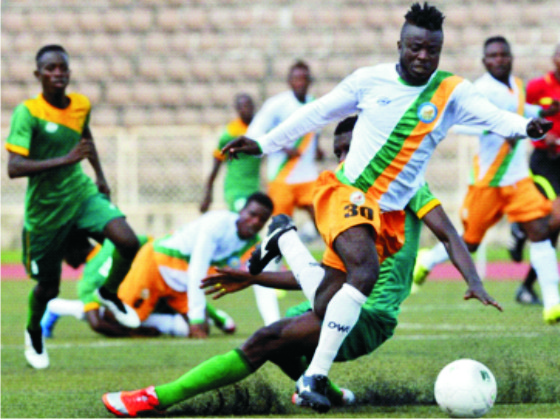 Justin Smart was handed the mandate to lead Go Round FC in the Nigeria National League (NNL) this season and he has said he is ready for the challenge.
Smart was assistant to Willy Udube in the 2018/ 19 NPFL season that saw the team relegated to the lower division, but has now been moved up to Head coach following the departure of his former boss to Abia Warriors.
After two weeks of intensive pre-season training, Smart has spoken up regarding what he has done so far and what is left to do before the season kicks off.
"The last two weeks have been intensive for us because the club decided to embark on open screening exercise, first for people of Ogba Egbema Ndoni origin and another one open for anyone that wanted to try out.
"After the first one week, I was able to pick a couple of players from the area that I think are good enough. I was supposed to pick five but from what I have seen of them I am very sure at least two of them will be good enough for the first-team next season," Smart said.
"In the general screening session I also saw a couple of players I can bank on for the league so it has been all well and good for us within the last two weeks."
Players and those invited by the coaches from other clubs will begin to arrive in Omoku as the team will begin their final lap of preparations for the new season.
"I have a lot of prospects that I invited from other clubs. Then there are the returning players and then those we got during the screening, so I believe we will get players we need for the league," Smart insists.