Female Novelist Emerges Nobel Laureate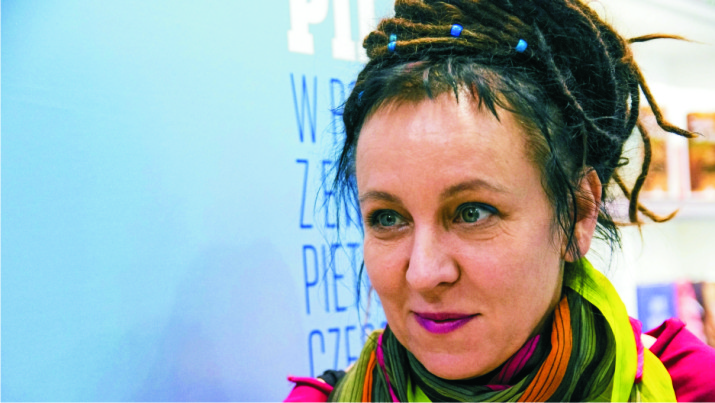 As the Swedish Academy finally announced laureates for 2018 and 2019, after scandal forced last year's award to be postponed, Olga Tokarczuk has been declared the winner of the 2018 Nobel Prize in Literature.
Born 29 January 1962 in Sulechów, Poland, Olga Tokarczuk, a Polish writer, activist, and public intellectual , was barely six years old, and living in the small town of Sulechów, when the Polish students protests of 1968 erupted. Her father's family were refugees from a part of Poland that is now in Ukraine. Both parents were teachers who "lived in an island of leftwing intellectuals, but not communists".
Although trained as a psychologist at the University of Warsaw, Olga, upon graduation took a hospital job as a specialist in addiction, married a fellow psychologist and gave birth to a son. But after five years, she decided she was too fragile to continue at the hospital. "I was working with one of my patients and realised I was much more disturbed than he was."
She left her job and published a collection of poetry, quickly followed by a novel; The Journey of the People of the Book – a parable set in 17th-century France – which won a prize for best debut. Though the books, and the prizes, kept rolling in, in her mid 30s, Tokarczuk hit a crisis and decided she needed to take some time out to travel. She became particularly noted for the mythical tone of her writing as she has published several novels, as well as other books with shorter prose works.
Today, OlgaTokarczuk has been described as one of the most critically acclaimed and commercially successful authors of her generation.With her declaration as the winner of the 2018 Nobel prize coupled with the 2018 winner of the Man Booker International Prize for her novel; Flights, she becomes the first Polish writer to do so.
A mother, and wife to Roman Fingas, when she was hotly tipped to win the Man Booker International prize last year, Olga Tokarczuk considered herself " very naive"as she talked about facing controversy at home and the armed bodyguards hired to protect her.
A literary star in Poland, Olga's sixth novel; Flights, could best be described by any one as her stepping stone to greatness. Not as though Olga had not featured any work translated in English language, Flights highlighted her as probably one of the greatest living writers any scholar would love to meet.
Adam Mars-Jones, once wrote a highly complimentary review of Flights in the London Review of Books. "It could almost be an inventory of the ways narrative can serve a writer short of, and beyond, telling a story," he said. "The book's prose is a lucid medium in which narrative crystals grow to an ideal size, independent structures not disturbing the balance of the whole."
Tokarczuk prefers an astronomical metaphor, explaining that, just as the ancients looked at stars in the sky and found ways to group them and then to relate them to the shapes of creatures or figures, so what she calls her "constellation novels" throw stories, essays and sketches into orbit, allowing the reader's imagination to form them into meaningful shapes.
She is currently best known in Poland for a 900-page historical epic called The Books of Jacob published in 2014. The Books of Jacob tells the story of Jakub Frank, a Jewish-born religious leader who led the forcible conversion of fellow Jews to Catholicism in the 18th century. The novel itself was well received, selling 170,000 copies in hardback and winning her a second Nike award, known as "the Polish Booker".
In her naivety, thinking she would be able to discuss the dark areas in Poland's history, Tokarczuk was branded a 'targowiczanin', an ancient term for traitor when she outraged rightwing patriots by saying that, contrary to its self-image as a plucky survivor of oppression, Poland itself had committed "horrendous acts" of colonisation at times in its history. A reason for which her publisher had to hire bodyguards for a while to protect her.
She has long been one of Poland's highest profile writers, a vegetarian feminist in an increasingly reactionary, patriarchal country, and a public intellectual whose every utterance can make news headlines.
Call her an intelligent, brilliant or controversial artiste, Olga Tokarczuk has not only made her mark in the literary world, she has boosted the ego of women as a worthy ambassador of the folk.
Sylvia ThankGod-Amadi
60 -Year – Old Man Commits Suicide After Assaulting Daughter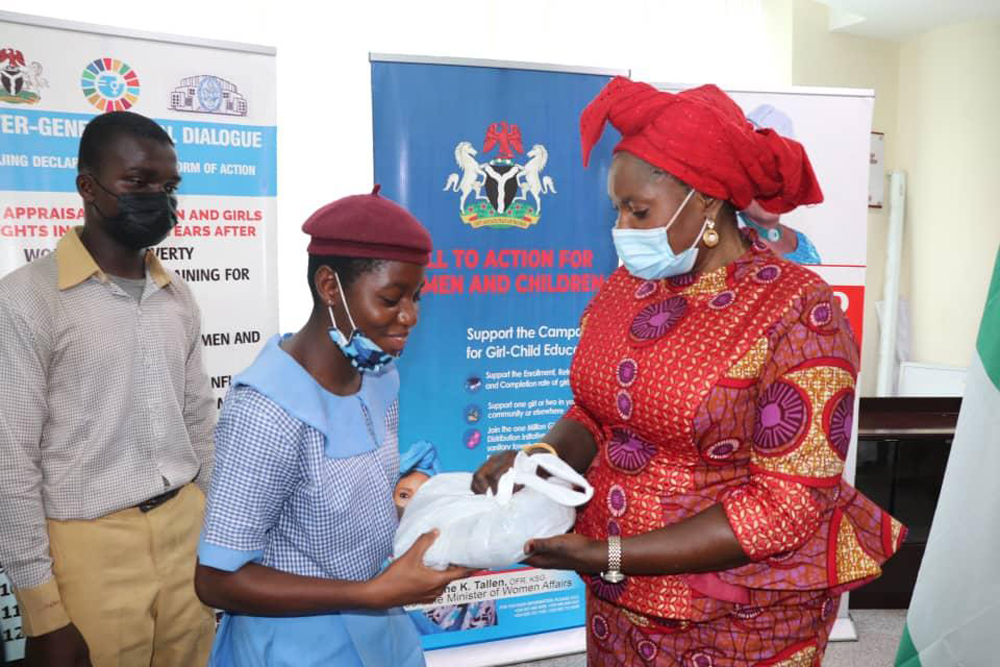 A sixty-year-old man (name withheld) has committed suicide after he was caught having sex with his biological daughter of 17 years old.
The incident occurred at Amaigbo in Nwangele Local Government Area of Imo State recently.
Report reaching The Tide, said the man denied when the news was making the rounds that he was having affair with his daughter for some years.
The Tide learnt that after his denial, the community set a close watch on him and set a surveillance on.
The cat was let out of the bag, when after about one week of his denial, he was caught on top of his daughter, having carnal knowledge of her.
According to the report, the members of his community descended on him and gave him thorough beating and stripped him naked and he was taken to the palace of the traditional ruler of the community, where they performed certain rituals to appease the land.
Apparently worried about the stigma and scandal involved, he decided to commit suicide to avoid the embarrassment he might face from the community.
When the sad news reached the wife of the man who was already in the market, out of shame, she decided to abscond.
When contacted on phone, the Imo State Commissioner of Police, Mr. Abutu Yaro said that such report had not reached his table, adding that he would find out later.
By: Joe Nwachukwu, Owerri
Women Now Drink As Much As Men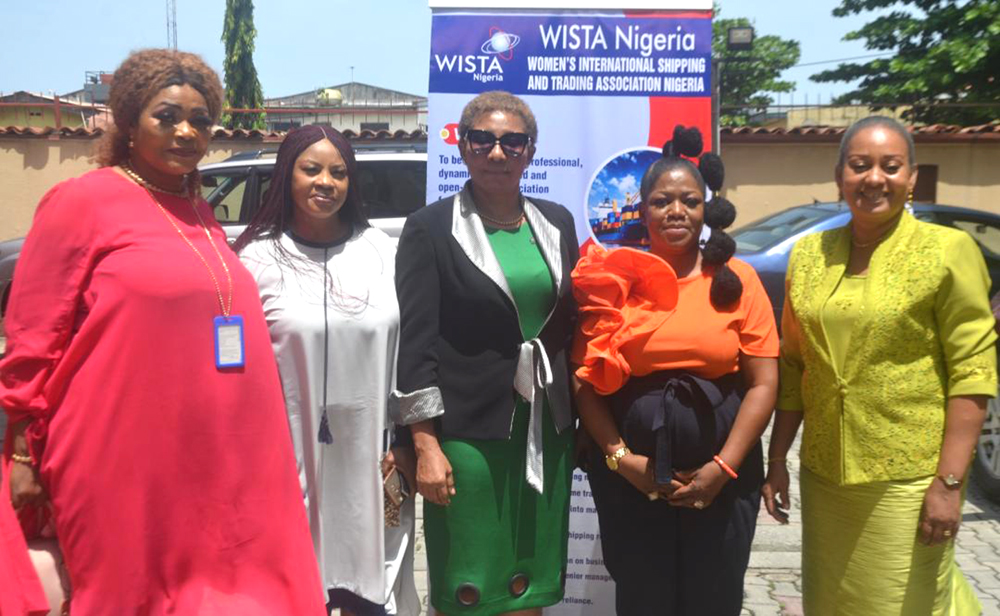 Research shows women suffer health consequences of alcohol liver disease, heart disease and cancer more quickly than men and even at lower levels of consumption.
Researchers worry the long-term effects of the Covid-19 pandemic could amplify the rise in alcohol and mental health concerns among young women.
For nearly a century, women have been closing the gender gap in alcohol consumption, binge-drinking and alcohol use disorder. What was previously a 3-1 ratio for risky drinking habits in men versus women is closer to 1-to-1 globally, a 2016 analysis of several studies suggested.
And the latest U.S. data from 2019 shows that women in their teens and early 20s reported drinking and getting drunk at higher rates than their male peers in some cases for the first time since researchers began measuring such behavior.
This trend parallels the rise in mental health concerns among young women, and researchers worry the long-term effects of the Covid-19 pandemic could amplify both patterns.
"It's not only that we're seeing women drinking more, but that they're really being affected by this physically and mental health-wise," said Dawn Sugarman, a research psychologist at McLean Hospital in Massachusetts who has studied addiction in women.
Research shows women suffer health consequences of alcohol liver disease, heart disease and cancer more quickly than men and even at lower levels .
Perhaps most concerning is that the rising gender equality in alcohol use doesn't extend to the recognition or treatment of alcohol disorders, Sugarman said. So even as some women drink more, they're often less likely to get the help they need.
Although the gender gap in alcohol consumption is narrowing among all ages, the reasons differ. For people over 26, women are increasing their alcohol consumption faster than men. Among teens and young adults, however, there's an overall decline in drinking. The decline is simply slower for women.
That may sound like progress, said Aaron White, a senior scientific adviser at the National Institute on Alcohol Abuse and Alcoholism. But it may indicate larger underlying issues.
"We have a real concern that while there might be fewer people drinking, many of those who are drinking might be doing so specifically to try to cope," White said. "And that is problematic."
Research suggests that people who drink to cope as opposed to drinking for pleasure have a higher risk of developing alcohol-use disorder. And while every individual's reasons for drinking are different, studies have found women are more likely to drink to cope than men.
From Kaiser Health.com.
Woman Sells Two Daughters For N300,000 In Ogun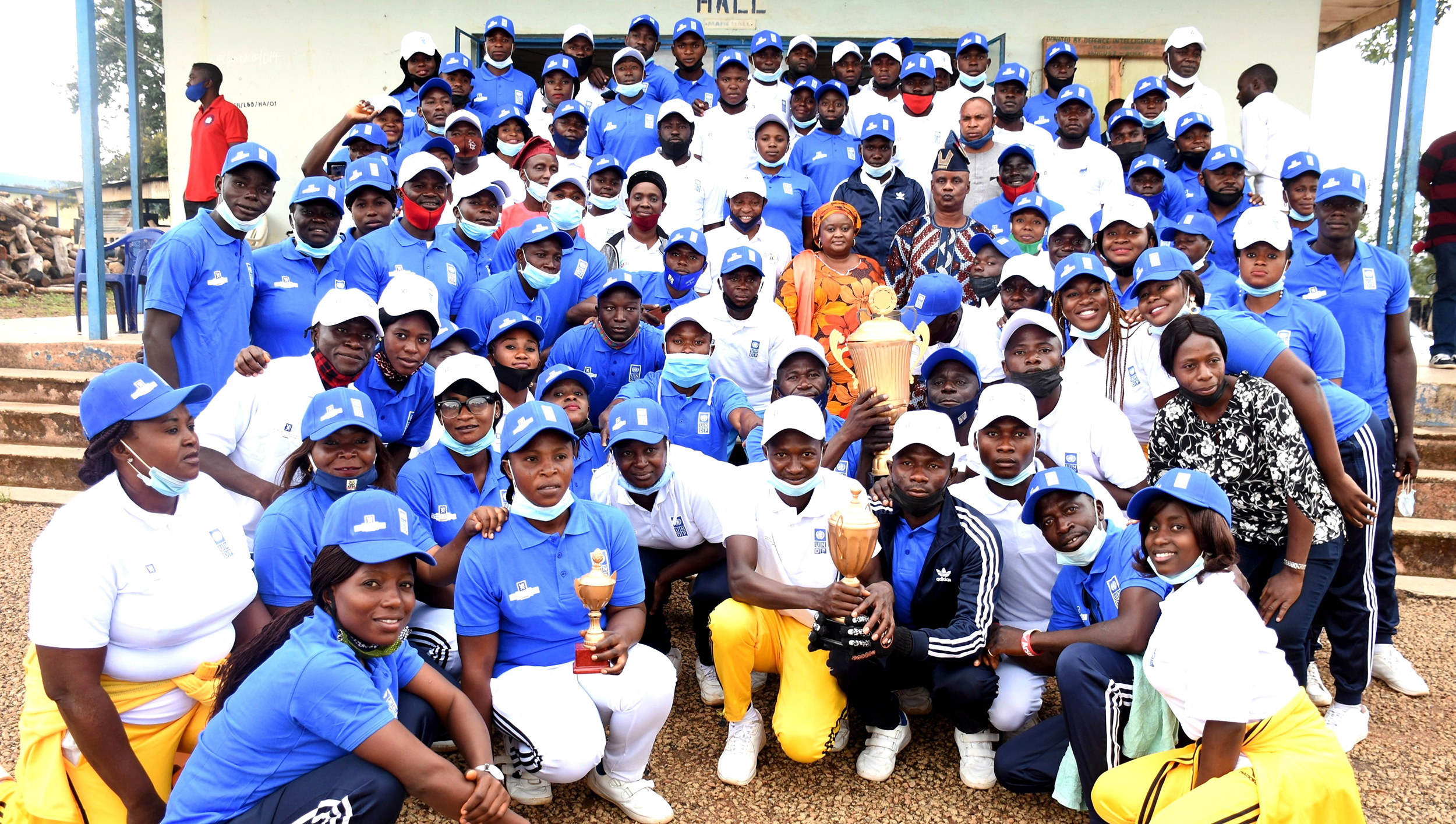 A 35-year-old housewife, Blessing Agoro, has been arrested by men of Ogun State Police Command for allegedly selling her two daughters, Semilore Agoro (four), and Deborah Agoro (two).
The suspect was arrested, following a report lodged at Redeemed Camp Divisional Police Headquarters by her husband, Oluwaseyi Agoro.
The Police Public Relations Officer in the state, DSP Abimbola Oyeyemi disclosed this in a statement, yesterday.
Oyeyemi said the husband reported that when he returned from travelling last Tuesday he couldn't find his two daughters.
The PPRO said, "The man stated further that all efforts to make his wife tell him the whereabouts of the children proved abortive, hence his report.
"Upon the report, the DPO Redeemed Camp division, CSP Alabi Akinjide, detailed his detectives to apprehend the suspect, who had already been with the camp's code of conduct department.
"On interrogation, the suspect explained to the police that her husband left home for the past two years, and while he was away, she found it difficult to cater for the two children with her other two children she had for another man.
"She stated further that while she was contemplating on what to do, one Kolawole Imoleayo introduced her to a couple in Port Harcourt who was in need of children. She sold the two daughters to the couple at the rate of N300,000.
"Her confession led to the arrest of the said intermediary, Kolawole Imoleayo. They are both assisting the police in their investigation."
The Commissioner of Police, Edward Ajogun, has ordered the transfer of the suspects to the Anti-Human Trafficking and Child Labour Unit of the State Criminal Investigation and Intelligence Department (SCID) for discreet investigation.
Oyeyemi added that Ajogun directed that the children must be rescued and brought back to their parents as soon as possible.