Distortions In Development Process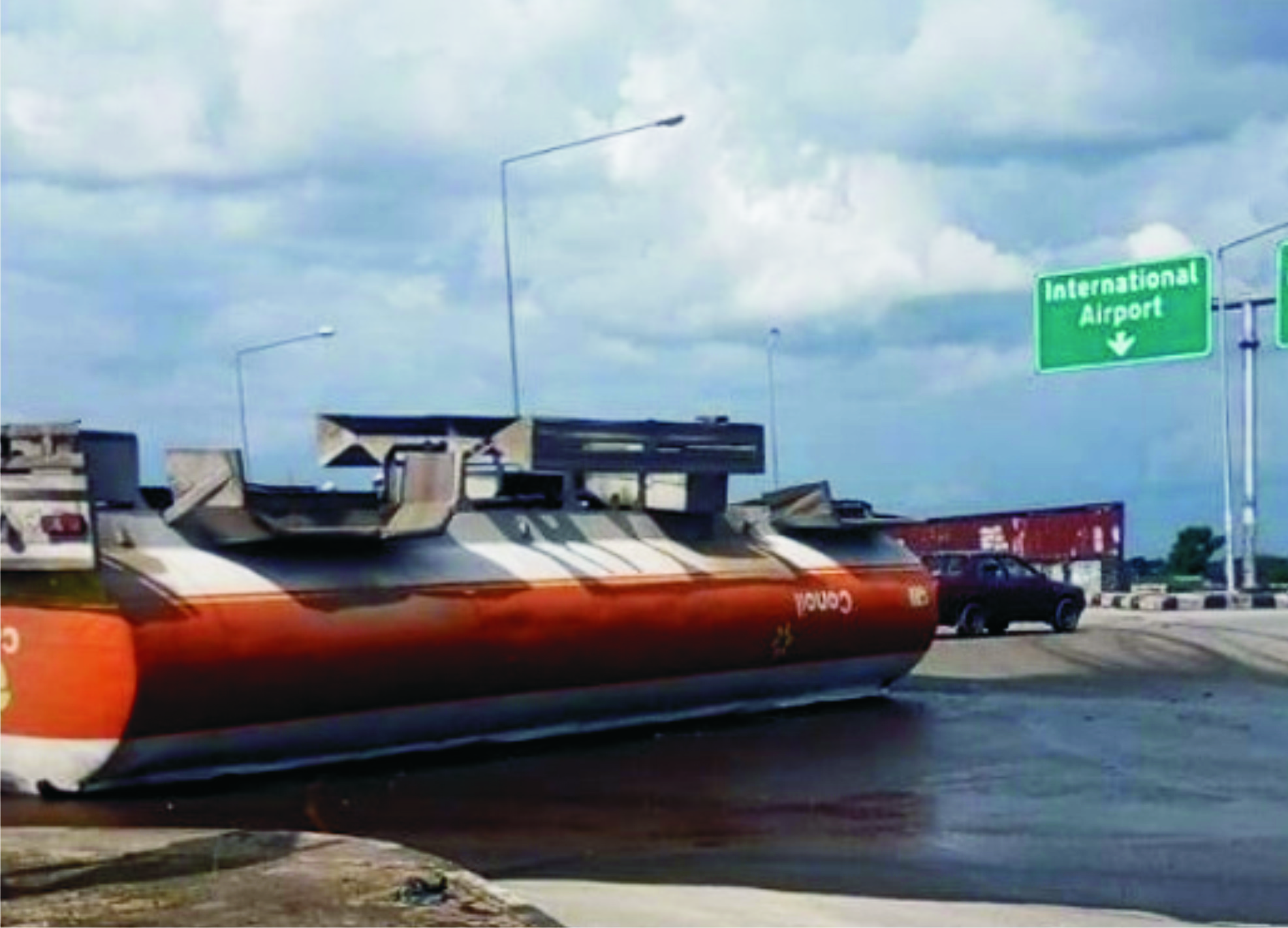 There is a common idiom that a chain is as strong as its weakest link. This means that development process does not allow a vacuum, one-sidedness or the existence of gaps that would require some re-visitation in the future. This analysis of the process of development becomes necessary in view of the recent celebration of Nigeria's 59th independence anniversary.
Wise nations never sit and wail their woes, but sit up to prevent the ways to wail. In nation-building, distortion means allowing pretentiousness, meretrciousness, verity and loquaciousness to give a misleading meaning to existing achievement.
It is as bad to disparage and undermine abilities and achievement, as it is to blow one's own trumpet, or magnify efforts still in the embryonic stage, wise men would remind us that pride goes before a fall.
A common cause of distortion in development process is an expression known as jumping the gun". This is a process of running before the appropriate time. Experts in development studies would emphasise reaching a state of readiness before embarking on any project. This pitfall of jumping the gun usually goes along with over-ambition, whereby things are done at a magnitude beyond available resources. A wise man advised that our business is not to see what lies dimly at a distance, but to do what lies clearly at hand.
Every society or nation usually has people who are progressive as well as those who are retrogressive, usually known as conservative people. Thus, there are forces of retrogression, looking back and longing for an illusory condition and advantages which ignore current realities and the good of the wider whole. Conservation in nation-building goes along with influence peddling, lobbying to have or control of power and the polity . The consequence is the emergence of a monstrous power structure which becomes a "Sapiental authority", cabal, etc.
Emergence of a sapiental authority power structure or a formidable cabal makes it difficult for the popular will of the masses to become the basis of a democratic process. Rather, what comes into play would be internal contradictions which create wide gaps between government and the governed. There would also emerge an unbridgeable gap between the haves and have-nots, bringing about divisions, animosities, instability and crimes in society.
Obviously, there would be members of society who would benefit from and would encourage a continuation of intractable chaos in a policy that puts the interests of the masses in jeopardy. Patriotism in governance involves bridging the dangerous gaps which foster instability, which naïve analysts attribute to corruption. In reality, corruption is a symptom of in-built structural defects. The great pity is that many people rarely recognize the mechanism and intractable nature of the phenomenon of corruption.
The enigma in the Nigerian development process is the existence of in-built distortions which came into being through political shenanigans and the monopoly of power by faceless sapiental authorities.
The armed and security forces were instrumental in the installation of a power-structure which discounts the masses. The situation is more apathetic in the sense that it has become difficult to dismantle the institutions which would hardly allow best leaders' to make any meaningful change or difference, even with the best intentions and plans. Therein lies the real corruption"
Incorporated into the power-structure which has held the nation to ransom is the element of religion, whereby there is no separation of religion from politics. This enigma brings elements of sacrilege as a clever weapon of the custody of power. Naïve Nigerians may not know the modus operandi of this clever line of distortion in Nigeria's development process. Let it suffice to say that a nation where the minds of the people are held to ransom by religious dogmas, would have serious distortions in its development process..
An obvious disadvantage in non-separation of religion from politics is the injection of imperialistic culture in a nation's development process, development is supposed to be indigenous, rooted in people's culture, world view and mindset. Genuine nation-builders see the necessity of applying the policy of local contents, whereby available indigenous talents and abilities are utilized rather than borrow what is alien to the people.
Thus, one serious distortion in a nation's development is what can be called "copy cat syndrome", which can be facilitated by all forms of imperialism, including religion. Therefore, in the process of national development, decision-making with regards to identifying and sing sentiments what we call quota-system" in Nigeria has become so distorted that abilities, expertise and integrity that embrace patriotism can be thrown to the wind in various appointments. The nation suffers!
This pitfall brings along with it the use of people without adequate experiences and wide exposures to man strategic decision-making positions. What arises from placing wrong persons in strategic positions can easily be imagined in a nation's development process. Much of the in-fighting, inefficiencies and corrupt practices common in public, establishments can be traced to distortions in man power placements and deployments.
Occupational or career misfits often exhibit elements of vanity and vaulting ambitions as self-preservation strategies in public services. The fear of their deficiencies and hollowness being known by their collegues makes them to become tyrants and terror to those who can be intimidated. With the above mentioned distortions existing as fundamental structures, development process in Nigeria would be a pipe-dream until such distortions are resolved. Where anti-democratic conservatism predominates, the masses are discounted and discountenanced.
Bright Amirize
Buhari Orders Forensic Audit Of NDDC …Slashes Ministers' Foreign Trips, Estacodes To Cut Cost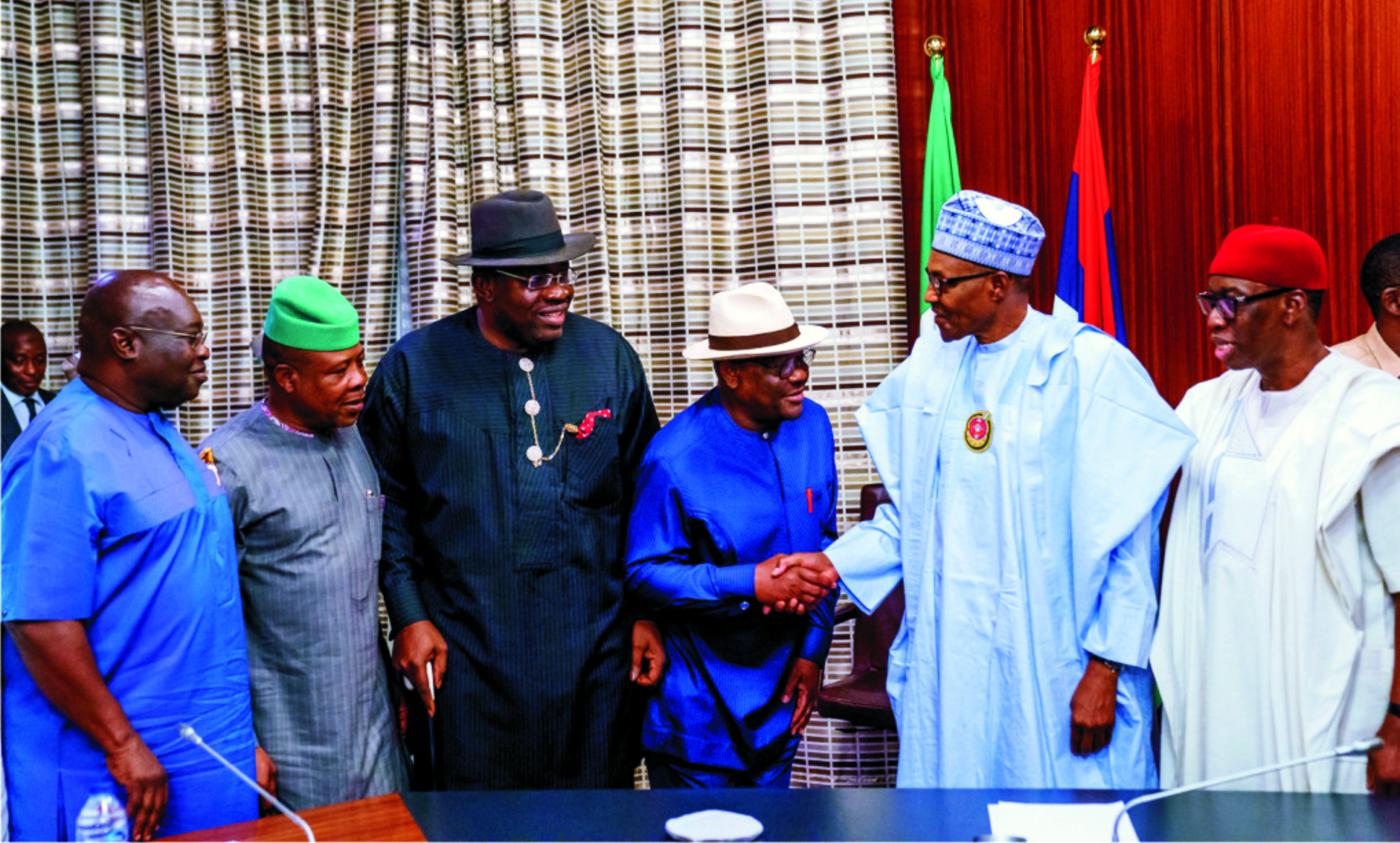 President Muhammadu Buhari, yesterday, ordered a forensic audit of the operations of the Niger Delta Development Commission (NDDC) from 2001 to 2019.
Buhari, in statement issued by his Special Adviser on Media and Publicity, Chief Femi Adesina, said the action was taken out of worry over criticisms of the operations of the commission, and after he received governors of nine states that make up the commission, who had called for the repositioning of the NDDC.
The delegation was led by Governor Seriake Dickson of Bayelsa State,
According to the President, what is presently on the ground in the South-South region does not justify the huge resources that have been made available to the organisation.
He said, "I try to follow the Act setting up these institutions, especially the NDDC. With the amount of money that the Federal Government has religiously allocated to the NDDC, we will like to see the results on the ground; those that are responsible for that have to explain certain issues.
"The projects said to have been done must be verifiable. You just cannot say you spent so much billions and when the place is visited, one cannot see the structures that have been done. The consultants must also prove that they are competent.
"The President admitted that developing the Niger Delta area required enormous resources compared to other parts of the country with firmer lands".
He said, "I am acutely aware, with my experience, that projects in your area are very expensive; that is why if any job is given, we must make sure that the company is competent and has the capacity to do it well with experienced consultants."
He, however, said that he would wait for the report of the audit before deciding on the next line of action regarding the NDDC.
Dickson had earlier expressed the disappointment of other governors with the operations of the NDDC, which they said was characterised by poor choice of projects, shoddy handling, uncompleted jobs and lack of the required support for the efforts of the states and local government administration in the region covered by the organisation.
He called for the repositioning of the NDDC in order to achieve the objectives for which it was set up. Briefing journalists after the meeting, Dickson, who is also chairman of the South-South Governors Forum, listed the NDDC states as Rivers, Akwa Ibom, Delta, Edo, Cross River, Bayelsa, Abia, Imo and Ondo.
He said, "Our concern has to do with the stability and development of the Niger Delta. We had a robust discussion with Mr. President who fully understands the challenges that come with development, and he promised to look into the challenges which he's aware of and we all agreed to work together".
Present at the meeting were Governors Ifeanyi Okowa (Delta); Nyesom Wike (Rivers); Seriake Dickson (Bayelsa); Deputy Governor of Edo State, Philip Shaibu; Minister of Niger Delta Affairs, Senator Godswill Akpabio; Minister of State for Niger Delta, Senator Tayo Alasoadura; among others.
Meanwhile, President Muhammadu Buhari has reduced the number and duration of foreign trips for ministers and other categories of government officials in a move described as cost-saving measure to achieve fiscal prudence.
In a statement signed by the Director of Information at the Office of the Secretary to the Government of the Federation, Willie Bassey, the President also removed travelling financial benefit known as estacode allowance and cut down the number of persons permitted to travel with the ministers and other government officials for official trips.
The President, however, approved the use of business class for ministers and economy class for lower categories of government officials.
However, approval for such trips must be sought through the office of the SGF or Head of the Civil Service of the Federation, the statement added.
The statement read, "In a bid to curb leakages and ensure efficiency in the management of resources of government, President Muhammadu Buhari has approved, for immediate implementation, additional cost-saving measures aimed at instilling financial discipline and prudence, particularly, in the area of official travels.
"Henceforth, all Ministries, Departments and Agencies (MDAs) are required to submit their yearly travel plans for statutory meetings and engagements to the Office of the Secretary to the Government of the Federation and/or the Office of the Head of Civil Service of the Federation for express clearance within the first quarter of the fiscal year, before implementation.
"For class of air travels, the President has approved that ministers, permanent secretaries, special advisers, senior special assistants to the President, chairmen of extra-ministerial departments and chief executive officers of parastatals, who are entitled will continue to fly business class while other categories of public officers are to travel on economy class.
"Travel days will no longer attract payment of estacode allowances as duration of official trips shall be limited to only the number of days of the event as contained in the supporting documents to qualify for public funding."
The statement added that only trips that would benefit the country must be embarked upon by the affected officials, noting also that ministers and other categories of government officials must not travel more than twice within a quarter of a year except with the permission of the President.
It noted, "On the nature and frequency of travels, all public funded travels (local and foreign), must be strictly for official purposes backed with documentary evidence. In this regard, all foreign travels must be for highly essential statutory engagements that are beneficial to the interest of the country.
"Except with the express approval of Mr President, ministers, permanent secretaries, chairmen of extra-ministerial departments, chief executive officers and directors are restricted to not more than two foreign travels in a quarter. The Auditor-General of the Federation has been directed to treat all expenditures that contravene these guidelines as ineligible."
Reacting, a financial expert, Mr Momoh Aliyu, has urged state governors to emulate the Federal Government by cutting down their travelling expenses and utilise it for development projects.
Aliyu gave the advice in an interview with newsmen, in Abuja, yesterday.
The expert was reacting to directive by the Federal Government that henceforth there would be slash in travelling expenses of its officials.
Aliyu, who is also the managing director of Cyber1 Systems Network International, explained that the development was a wake-up call to governors, and indeed, all other governments' agencies in the country.
He said overhead cost of travelling in the budget was alarming and taking chunks of the vote heads.
"The action by the president is an act of setting the pace to other parastatals, ministries and states governments,'' he said.
The expert said that the Nigerian Government had over the years been criticised of wasting and mismanaging the scarce resources.
He described the development as the right step in the right direction.
"The ministers and other government functionaries should understand the need to be on seat to attend to pressing issues.''
Aliyu also acknowledged the efforts of the ministry of technology in ensuring e-government systems.
But the Peoples Democratic Party (PDP), yesterday, reacted after President Muhammadu Buhari restricted foreign travels to two per quarter for heads of Ministries, Departments, and Agencies.
The government also cancelled first-class air tickets for some category of officials.
However, PDP challenged Buhari to "lead by example by ending the profligacy that pervades his Presidency in order to give validity to his directives to ministers and other functionaries."
In a statement by its spokesperson, Kola Ologbondiyan, the former ruling party berated the President for approving the appointment of two aides for his wife, Aisha.
The party charged the Buhari Buhari Presidency to explain the "basis and source of Presidential support for the Office of the First Lady, including the appointment of aides, contrary to his promise not to run that office.
Monkeypox Hits Rivers, 12 Others As NCDC Records 81 Cases In Nine Months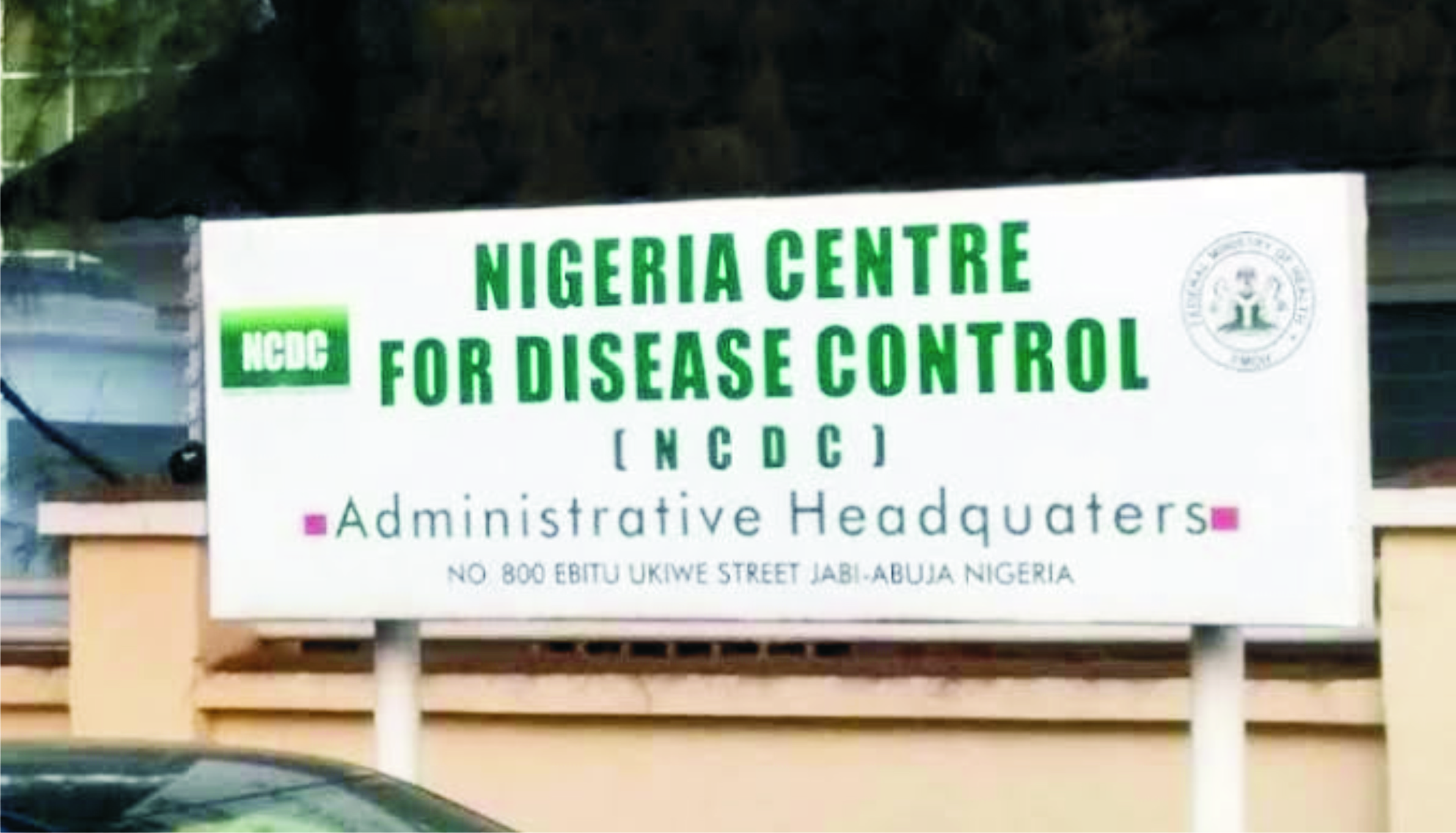 The Nigeria Centre for Disease Control (NCDC) has revealed that Rivers State is among 12 others hit by fresh cases of monkeypox in the country.
Expectedly, Lagos State leads cases of monkeypox viral disease in the country.
Experts state that monkeypox is a viral disease related to smallpox and transmitted to humans through fluid exchange by rodents and primates.
In its latest report on the disease, NCDC states that overall, Nigeria has 81 total reported cases of the disease, with 39 confirmed cases spread across 13 states comprising Rivers, Bayelsa, Delta, Lagos, Akwa Ibom, and Enugu.
Others are: Cross River, Oyo, FCT, Bauchi, Zamfara, Borno and Plateau states.
The NCDC latest report, which detailed the monkeypox case distribution by states spanning January to September, 2019, and titled, 'Nigeria Monkeypox Monthly Situation Report,' with Serial Number 9, and released for the month of September, stated that there were 15 new suspected cases for the month under review, and five new confirmed cases.
It, however, said there was no reported death in all of the cases.
The report indicates that Lagos currently has the highest number of monkeypox disease with 29 total reported cases and 11 confirmed cases over the period.
Delta follows, with 14 reported cases and 10 confirmed cases.
Rivers State has 15 reported cases and seven confirmed; while Bayelsa has nine reported cases with six confirmed.
In the epidemiological summary, the NCDC states: "Nigeria continues to report sporadic cases of monkeypox after the index case was reported two years ago (September, 2017).
"In the reporting month (September, 2019), 15 new suspected monkeypox cases were reported from five states — Lagos (5), Rivers (2), Akwa Ibom (3), Zamfara (1), Delta (1), Imo (2) and the Federal Capital Territory (1).
"Five of the 15 suspected cases were confirmed positive for monkeypox in three states — Lagos (3), Rivers (1) and Akwa Ibom (1).
"Five of the suspected cases tested positive for chickenpox, while others are for further evaluation. No death recorded in the reporting month."
The report added that a total of 81 suspected cases have been reported so far in 2019, of which 39 confirmed cases were recorded in nine states (Bayelsa, Lagos, Delta, Rivers, Akwa Ibom, Enugu, Anambra, Cross River, and Oyo); and one death.
Teachers' Professional Exams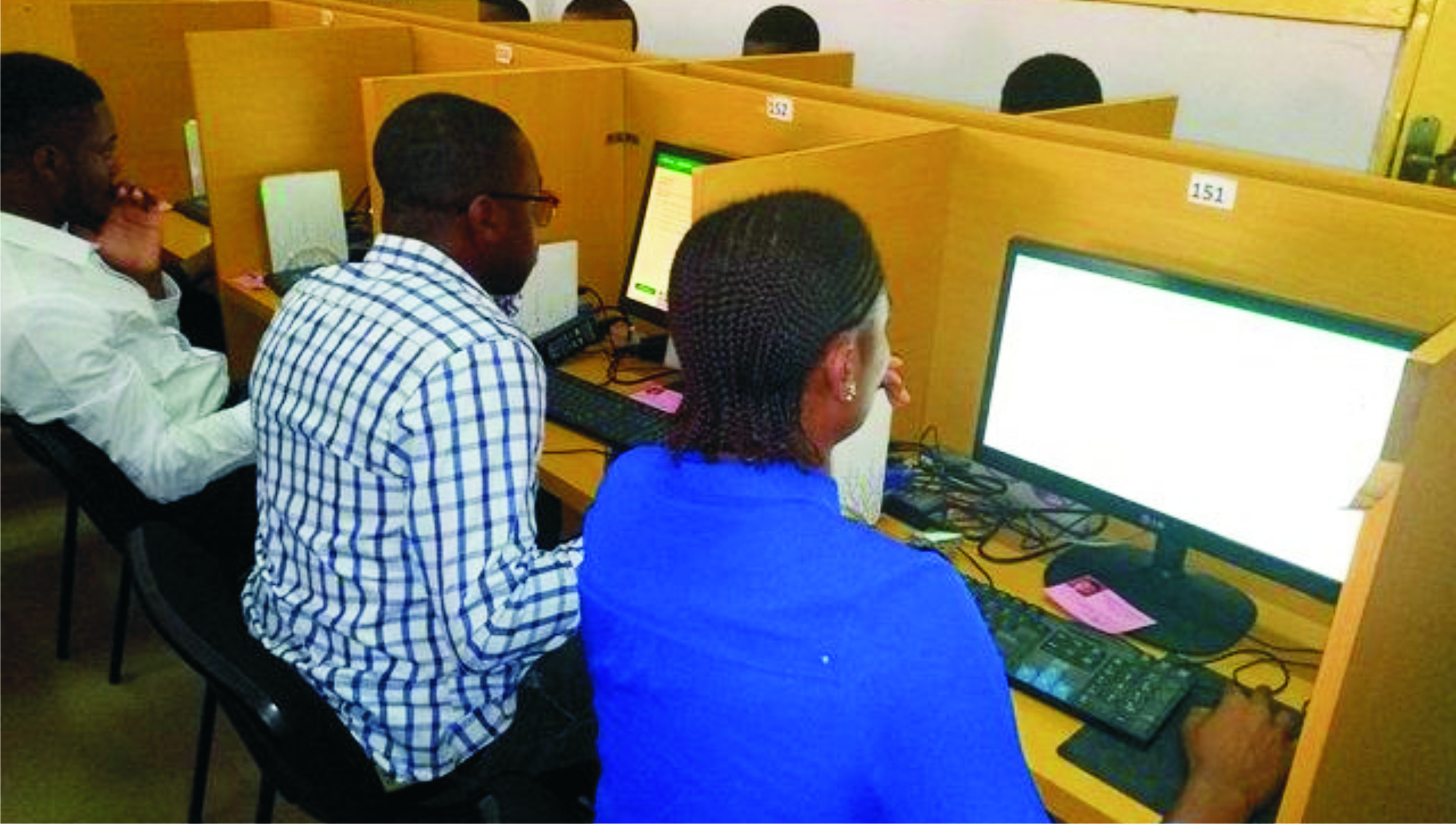 The idea of subjecting teachers in the service of the Federal Government to write a professional examination is generating some controversies. It may be considered as a damage-control strategy, because, if the right thing had been done, then, there would be no need to invite a fire brigade. Establishment of a Teachers Registration Council was meant to professionalise the job of teaching, which is an international practice. In some countries, a teacher, including proselytists, must have a licence before undertaking such activities.
The necessity for regulation of various professional or career practices is quite important. In the case of the education sector, the need is even greater because of the wide implication involved in mind-control activities.
Mind-Control activities include teaching, proselytism, writing to inform, educate and influence the perception of the masses, etc. Hypnosis must be excluded, even though it is a wide-spread malpractice, perhaps, not quite recognised by the relevant authorities.
A situation where those who teach, including some professors, can afford to speak such grammar as "those of us who teaches…" indicates the existence of fundamental inconsistencies somewhere. The inconsistencies arise from the absence of justice, selectiveness in terms of merits lack of vigour and discipline in recruitment, appointment and promotion of staff in public establishments. Damages crated at such grassroots levels result in the use of fire-brigade strategies when the effects begin to fester.
Without going into the damages which application of "Quota System" in appointments and promotions in Nigeria, public services had caused, we see the unpleasant results everywhere now. Neither would conducting of examinations for teachers and other civil servants solve the problems. A situation where people can be appointed and promoted without regard to merit and competence, and then placed in strategic and sensitive positions, what comes about cannot be anything to wonder about.
Anybody who knows the true situations in Nigerian public services, especially after the Civil War (1970), would be surprised at the resilience and ability of the nation to absorb shocks and jolts. The damage-control measure of administering examinations to teachers should not stop with teachers alone, but must be holistic and comprehensive, if it must yield positive results. If the exercise is done with sincerity and justice, what would emerge is that incompetent persons have been shielded for too long in the public services. No sector is free from the virus.
Having been an external examiner, one is aware that the shielding process of incompetent persons by god-fathers is widespread even in universities. Are we not aware that some powerful persons make phone calls to shield, protect or give undue advantages to candidates whom they sponsor? Sponsored social mobility is known to undermine merit and justice.
A healthy appointments and promotions process should be able to throw up the best and most competent candidates, rather than the use of sponsorship to install incompetent persons in public establishments. As it is in the public services so also it is in elective and political processes. It is a situation where people who place emphasis and value on merit and justice have lost confidence in what goes on under the pretext of "screening process".
Whatever errors and injustices there may have been in the past, we can still have a turn-around for the better. The first lesson in that process is the application of the doctrine of positive discrimination, which is a process of bias-free identification and classification of people, ability-wise. What is known as occupational misfit arises from a mis-match between personal ability and competence vis-à-vis position occupied in an economy. The value of guidance/counselling in an economy lies in bias-free process of identification of personal abilities. Wheat must be separated from chaff!
A second lesson worthy of application in getting the best out of human abilities is current training programme which can simply be called knowledge update. No professional is so competent that regular knowledge up-date would not be necessary. Being an organist as an adolescent, and several years away from the music hobby, one finds it difficult now to know a quaver from a minim; neither can the fingers do what they knew best in the past.
The joy of knowledge or professional competence lies in its regular application and up-date. One there is laxity or relenting of efforts and continuity, these must always be a decline in competence and performance. No individual, organisation or nation has progressed by standing still or placing incompetent hands in strategic and sensitive positions. Similarly, wherever emphasis is placed on certificate rather than practical and visible competence, decline would follow. Nigerians have been known to fake certificates which they cannot make.
Of more importance in the case of declining productivity in Nigeria, is the complacent attitude of the elite class. Watch and observe what members of the elite class say and do in their leisure hours and what excites them most. The emptiness and oppressively narrow sphere of interest and superficiality of their value orientation would be found to be quite pathetic. A society where wealth replaces eternal values and where immediate personal gains replace joyful services and productive labour decline comes soon.
Similarly, a situation where pity wears the garb of meretricious self-righteousness, education would wear a similar garb of window-dressing. Nigerians would do better investing in a process of conscientization rather than setting examination for teachers. Would there not be any malpractice in such examination? Would the examiners not sell scores and grades for something else? We should know where the shoes are pinching.
Bright Amirize