Customs Impounds N276m Contraband In Bauchi
The Federal Operations Unit, Zone D, Bauchi of Nigeria Customs Service (NCS), has intercepted contraband with a Duty Paid Value (DPV) of N276.6 million between January and September 2019.
The Comptroller of the unit, Mr Olugboyega Peters made the disclosure while briefing journalists in Bauchi last Tuesday.
According to him, from January to September, the unit made series of seisures, ranging from foreign rice, used tyres, spaghetti, second hand clothing and animal products.
He said the operatives received credible information along Mubi-Michika axis and spotted people removing sacks from a broken down vehicle parked by the road side.
"On sighting the official patrol vehicle; the people took to their heels, their action triggered curiosity from our operatives.
"Upon searching the abandoned sacks, they were found to contain 200Kg of pangolin shells classifiable under HS Code 0507.1090 of Common External Tariff (CET) with the total DPV of N220.5 million," he said.
Peters said another seisure was made along Jengre-Jos axis of one Nissan Vannete bus carrying 50bags of foreign rice classifiable under chapter 1006 value at N2, 890,800.00
Other seisures, the comptroller said included that of Darazo-Gombe axis of 20 bales of second hand clothing valued at N1, 920,000.
He added that the operatives also made seisures along Jos-Bauchi road of 18 bags of foreign rice valued at N259,200.00 and along Zaki-Azare axis of four Volkswagen cars carrying 182bags valued at N6, 940,800.
"We also made a seisure along Zaki-Potiskum axis of one Volkswagen Golf car carrying 46bags of foreign rice valued at N1,742,400,"he said.
Peters said the unprecedented seisures were made as a result of intelligence and determination of operatives in making the zone unbearable for smugglers.
He said the border closer has started yielding positively with unprecedented rise in revenue generation, reduction in insecurity among other things.
NPA Gets Patrol Boats To Beef Up Ports Security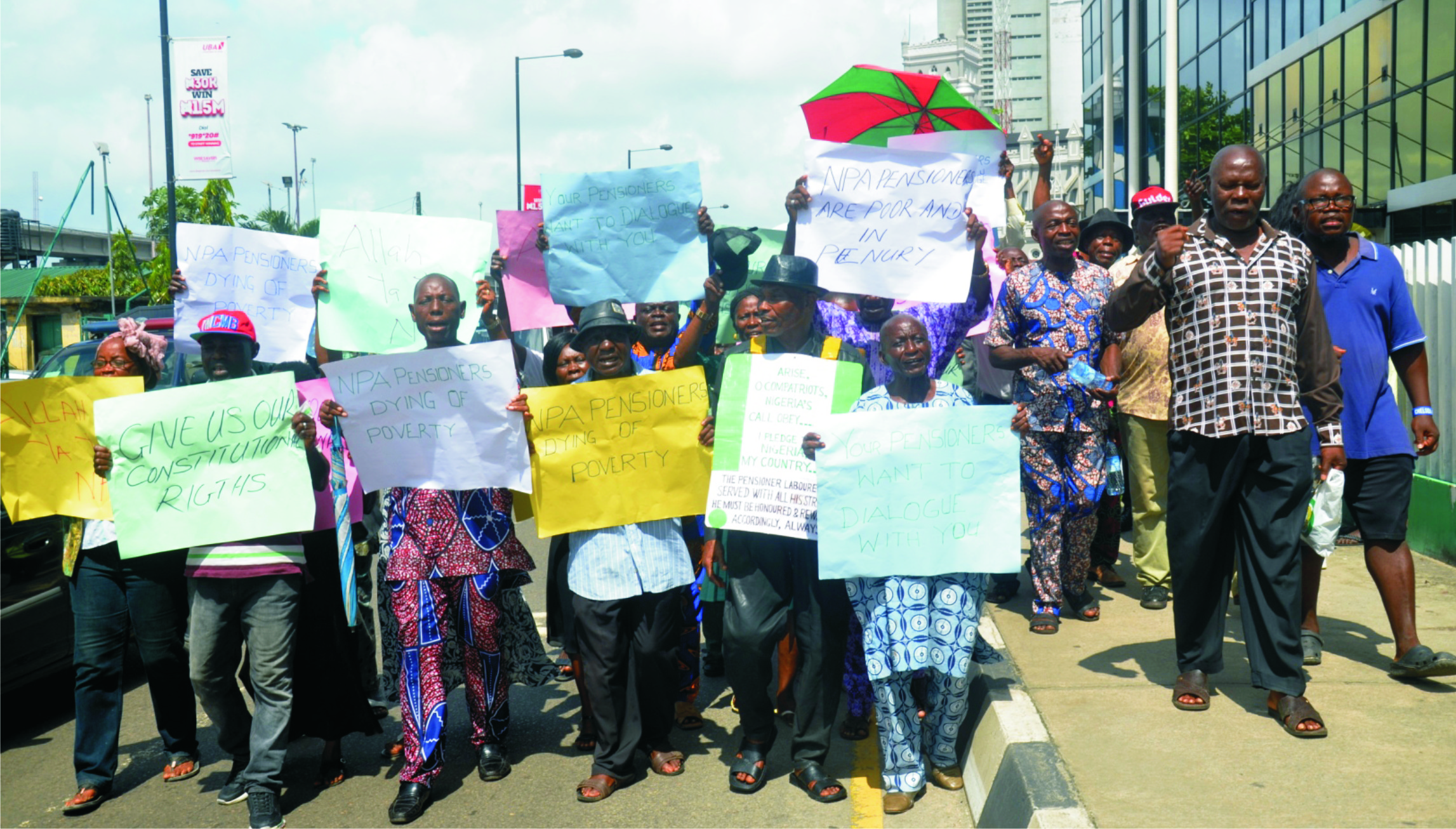 The Nigerian Ports Authority (NPA) has said that it is set to take delivery of patrol vessels to enhance waterfront security at the ports.
The NPA had subsequently directed shipping companies not to pay any anchorage dues to private security firms as it would take responsibility to secure vessels at the ports anchorage.
The Managing Director of NPA, Hadiza Bala Usman, disclosed this in a statement made available to The Tide, Wednesday, while speaking at a quarterly stakeholders' meeting held in Lagos.
Represented by Executive Director, Marine & Operations, Dr. Sekonte Davies, Usman assured that NPA was in partnership with the Nigerian Navy with a view to strengthening waterfront security at the port.
"Today, marine notice has been issued. There is no longer any anchorage addressed as safe anchorage. We are aware that $2,000 is being charged on the first day and every other subsequent day is $1,500. We know that it is increasing charges and that would not exist anymore from today.
"To provide anchorage is NPA's responsibility and the Navy has been in collaboration with us to ensure that every anchorage of NPA is safe. The National Security Adviser and the Chief of Naval Staff are collaborating with us.
"NPA has procured security patrol boats and we are going to take delivery of some of them in the next six weeks. If not for a few issues, by now, they should have been here which will enhance our waterfront patrols and enhance our security operations," the NPA chief said.
Bala Usman also said that NPA would soon commence procurement process for acquisition of fenders for the various berths in the port to replace bad ones.
"We are also addressing the issue of fenders. We understand the implication that without the fenders, some of the vessels will not call because of the environmental hazards they may get. So that will affect the dwell time. We are trying to make sure we look at other ports where some of the fenders are not been used so that we can quickly install them while the procurement process of acquiring other fenders would commence," she said.
The stakeholders had raised concerns over constant attacks on vessels at berth, calling on NPA to increase patrol of the waterfront and put in place well coordinated efforts to address the menace.
Speaking at the event, General Manager, Operations of Greenview Terminal, Lagos Port Complex, Apapa, Yakubu Abdulahi, said "Every two months, pirates come on board and attack our vessels at berth. This means patrol need to be increased and be more coordinated. If the Marine Police and the Navy are actually taking part in the internal water surveillance, then we need to understand what is actually going wrong.
" Once the pirates launch attack on the vessel, they operate freely and leave freely, nobody challenges them and they leave through the waterfronts".
Customs Rakes In N81bn In Three Months At Onne Port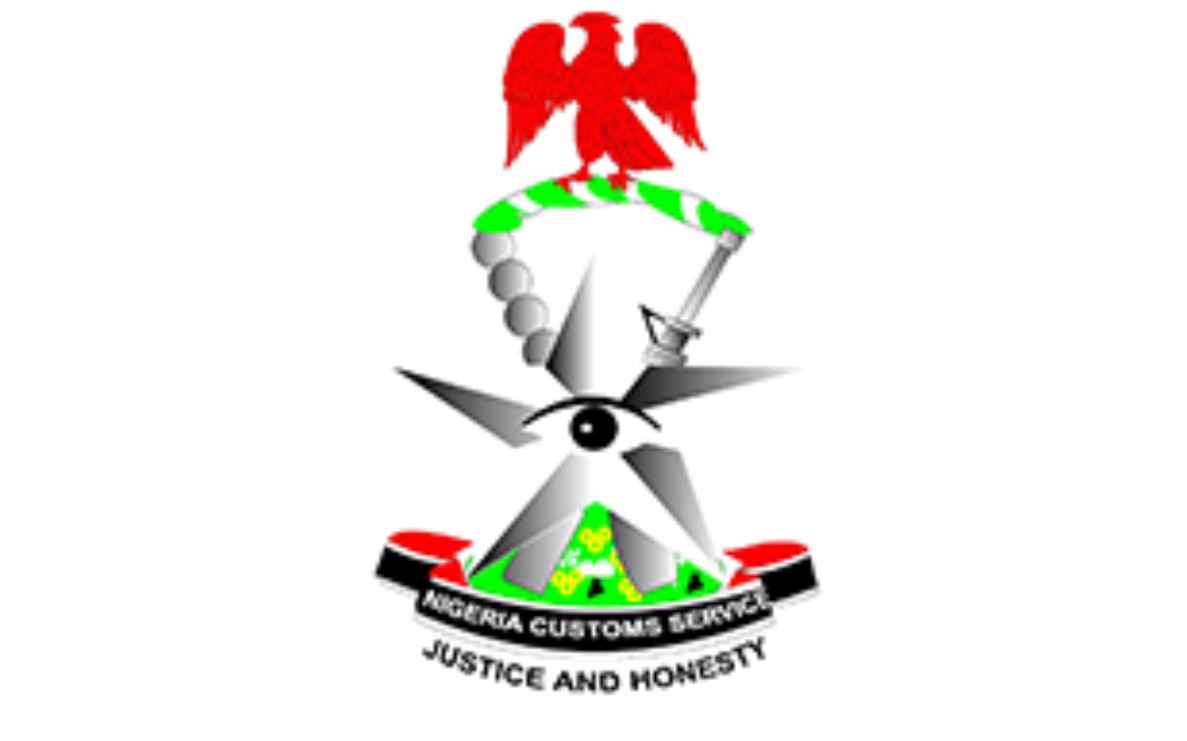 The Nigeria Customs Service (NCS) Area 2 Command, Onne Port says it generated a total revenue of N81.1 billion in the third quarter of 2019.
The Customs Area Controller, Aliyu Saidu, stated this at Onne at the weekend, while reviewing the achievements of the command in the third quarter of the year.
Saidu said that the amount surpassed the N69.5 billion collected in the corresponding period of 2018.
"The Nigeria Customs Service, Area 2 Command, Onne Port, has generated a total revenue sum of N81,196,697,858.57 in the third quarter of year 2019.
"This amount generated surpassed the sum of N69,535,174,318.38 that was collected within the same period under review in 2018 with over N11,661,523,540.19. This feat increasing revenue collection is first of its kind in the history of the command", he said.
Saidu said the increase in the revenue profile was as a result of the strategic plans put in place to enhance the revenue collecting capacity in Onne Port.
He said the measures had since been put in place to ensure that importers and their agents complied with extant laws on international trade, even as he restated the NCS's zero tolerance for false declaration of goods or other deliberate infractions.
On the number of confiscated goods, he disclosed that the command recorded a total of 66 seizures with Duty Paid Value of N865.9m in the third quarter of 2019.
Saidu listed some of the seized items to include 12 x 20 feet containers comprising 13,180 jerry cans of 25 litres of vegetable oil with DPV of N82.5 million, 5 x 20 ft containers comprising of 8,706 cartons of foreign soap worth N79.4m.
He also listed two containers loaded with 57,300 pieces of matches, 59 cartons of matches, 1,300 sacks of shovel, 100 cartons of hook knives, 172 sacks of diggers, amounting to N52.4 million as some of the items confiscated by the NCS within the year under review.
Saidu explained that the seizures were successfully accomplished as a result of the renewed determination of the Comptroller-General of Customs, Hameed Ibrahim Ali, to rid the country of illegal importations.
Stories by Chinedu Wosu
Navy Acquires 250 Boats To Fight Maritime Crimes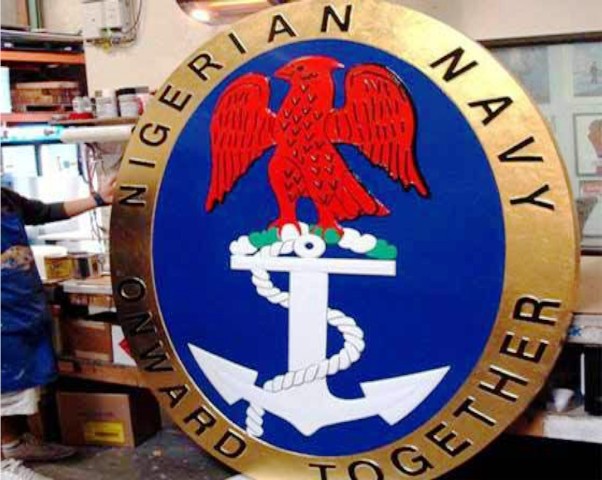 The Nigerian Navy Command has acquired 250 patrol boats, several offshore patrol vessels and seaward defence boats to tackle oil theft and other maritime crimes in the Niger Delta.
The Chief of Defence Staff, Gen Gabriel Olonisakin, disclosed this in Onne, Rivers State, recently during the passing out parade and commissioning of 200 cadet officers of the Nigerian Naval College, Onne.
"Nigerian Navy has matched intent with practical steps, evident by ongoing fleet expansion programme that has led to acquisition of several offshore patrol vessels, seaward defence boats and induction of over 250 riverine patrol boats", he said.
The Chief of Defence Staff said there was substantial infrastructural and manpower development as well as strategic collaborations with regional and more advanced navies to enhance the navy's capacity to effectively secure the nation.
"In addition to assisting sister services in North East operations against Boko Haram insurgents, Nigerian Navy has continued to spearhead internal security operations in the Niger Delta against militants, pirates, operators of illegal refineries and oil thieves.
"Significant successes have been achieved by the Navy alone or in collaboration with other security forces at curtailing excesses of these miscreants. Maintaining these successes will definitely be tasking and requires developing appropriate knowledge, skills and attitude on-the-job onboard and ashore as well as through pragmatic training in all naval training institutions," he said.
Olonisakin urged the newly commissioned officers to justify the huge resources committed to their training and their personal sacrifices to make the Nigerian Navy proud.
"One way you can do this will be by drawing from the knowledge and competence gained from the college for your future assignments," he said.