American Airline Cancels Boeing 737 MAX Flights Until 2020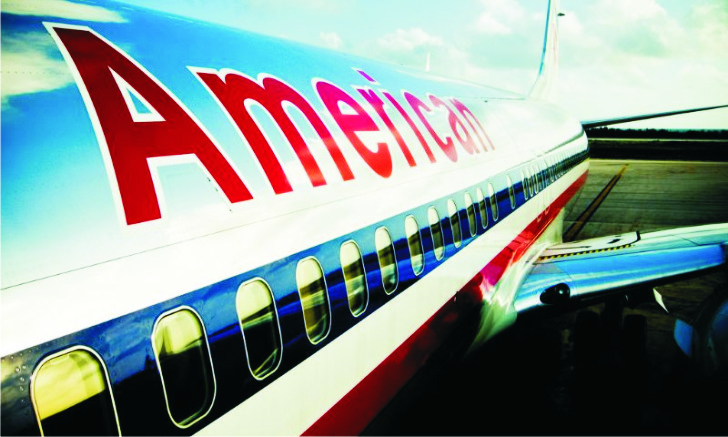 American Airlines Group Inc said on Wednesday it was extending cancellation of Boeing 737 MAX flights to January 15 next year as regulators continue to extensively review proposed software changes to the grounded plane.
The largest U.S. airline, which had previously cancelled about 140 flights a day through December 3, said it expected to gradually resume MAX flights starting on January 16.
American said it believed the software updates would lead to the Federal Aviation Administration's (FAA) "re-certification of the aircraft later this year and resumption of commercial service in January 2020."
The FAA said it is "is following a thorough process, not a prescribed timeline for returning the Boeing 737 Max to passenger service.
The FAA will lift the aircraft's prohibition order when it is deemed safe to do so."
The fast-selling 737 MAX has been grounded worldwide since mid-March, while Boeing updates flight control software at the centre of two crashes in Indonesia and Ethiopia that together killed 346 people within a span of five months.
Among other U.S. airlines that operate the MAX, Southwest Airlines Co has cancelled flights through Jan. 5 and United Airlines Holdings Inc until December 19.
An ongoing regulatory safety review means a key 737 MAX certification test flight is unlikely before November, Reuters reported, Tuesday.
Boeing has repeatedly said it hopes to resume flights in the fourth quarter which began on October 1.
FAA Administrator, Steve Dickson, told Reuters in September that the agency would need about a month following the yet-to-be scheduled certification test flight before the planes could return to service.
Boeing plans to revise the 737 MAX software to take input from both of its angle-of-attack sensors in the anti-stall system linked to the two deadly crashes and has added additional safeguards.
Boeing is also addressing a flaw discovered in the software architecture of the 737 MAX flight-control system that involves using and receiving input from the plane's two flight control computers rather than one.
Meanwhile, airlines that had purchased the fuel-efficient MAX have cancelled thousands of monthly flights as they scramble to meet demand with slimmer fleets, eating in to profit and hurting some growth plans.
On Monday, the Southwest Airlines Pilots Association sued Boeing alleging that the plane-maker "deliberately misled" the airline and pilots about its 737 MAX aircraft.
The grounding of the 737 MAX has wiped out more than 30,000 Southwest Airlines flights, causing over 100 million dollars in lost wages for pilots, the union said.
Boeing said the suit is "meritless."
Fort Worth, Texas-based American, with 24 MAX jets at the time of the grounding and dozens more on order, said it expects to resume about 20 MAX flights a day in mid-January and plans to slowly return the MAX into commercial service throughout January and into February.
Aviation Agency Moves To Reduce Carbon Emissions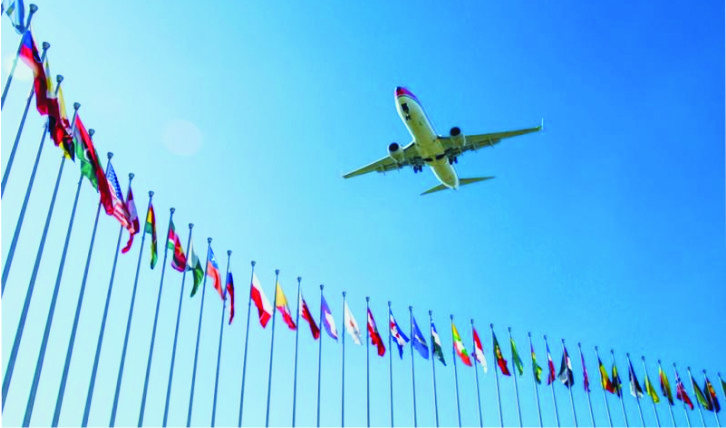 The global civil aviation community has made progress in the effort to reduce carbon emission, with new guidelines to halt the current level by 2050.
Emerging from the 40th Assembly of the International Civil Aviation Organisation (ICAO) in Montreal, Canada, inter-governments' robust discussions arrived at two critical outcomes.
First, the ICAO council was mandated to report to the next Assembly on options for the adoption of a long-term aspirational goal for reducing carbon emissions from international aviation.
Second, the Assembly passed a resolution that reaffirmed and strengthened its support for the successful implementation of the Carbon Offsetting and Reduction Scheme for International Aviation (CORSIA)—the world's first global carbon offsetting scheme.
Apparently impressed by the agreements, the International Air Transport Association (IATA) commended the "significant progress" made by governments.
Recall that a decade ago, the aviation industry agreed on a long-term goal to cut aviation emissions to half the levels of 2005 by 2050 and is working on a pathway to achieve that goal.
This Assembly marks the first time that ICAO member states have agreed to consider a long-term goal for governments to reduce aviation emissions—a move that is strongly welcomed by airlines.
IATA's Director General and Chief Executive Officer (CEO), Alexandre de Juniac, said sustainability was critical to earning aviation's license to grow and spread its many economic and social benefits, though decarbonising the sector was a major challenge.
"Our focus is on cutting emissions to half 2005 levels by 2050 and we are making consistent progress. Flying today is 17.3 per cent more fuel-efficient than a decade ago. From 2020—with the help of CORSIA—the sector's growth will be carbon neutral.
"The strong support of governments for developing a UN-backed long-term goal for reducing emissions would support us in those efforts and take us to the next step. National policy measures aligned to a global long-term emissions reduction goal will enable the industry to work even more effectively on crucial opportunities like commercialising sustainable aviation fuels and more efficient air traffic management," de Juniac said.
Meanwhile, the enhanced and strong support for CORSIA will shore-up the important step of capping aviation emissions from 2020. CORSIA will offset the growth of international flight emissions from 2021, generating some $40 billion of aviation-funded climate finance by 2035.
"We need to implement CORSIA successfully. It's essential to our promise of carbon-neutral growth. This Assembly has sent a clear message that governments are committed to CORSIA and want to broaden participation from the voluntary stage. We look forward to seeing these commitments delivered as CORSIA begins—particularly by those states that are undermining CORSIA with additional taxes or charges," said de Juniac.
Agency Donates Radiation Portal Monitor Equipment To FAAN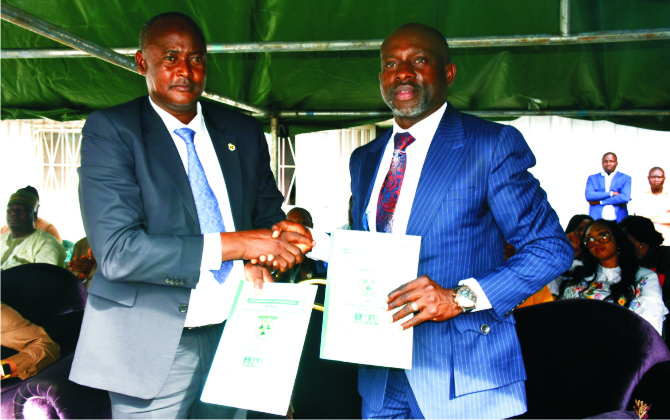 Nigeria Nuclear Regulatory Agency (NNRA), has donated one radiation portal monitor equipment to Federal Airports Authority of Nigeria (FAAN), which was installed at Nnamdi Azikwe International Airport, Abuja.
The Acting Director General, NNRA, Dr Yau Idris, disclosed this in Abuja on Wednesday at the signing of Memorandum of Understanding (MoU) between the two organisations,
He explained that the move was to check the illicit trafficking of radioactive materials.
The MoU is on the sharing of operational responsibilities of radiation portal monitor equipment between NNRA and FAAN.
According to him, NNRA will replicate the installation of radiation portal monitor equipment in all the airports in the country to strengthen security.
"We are installing the radiation portal monitor to check the illicit trafficking of radioactive materials because, Nigeria is one of the highest importers of radioactive materials in Africa," he said.
Idris said the radiation portal monitor equipment donated by European Union with assistance of International Atomic Energy Agency (IAEA) to Murtala Muhammed International Airport, Lagos was only to monitor materials going out of Nigeria alone.
"Whatever, however, it is coming to us we don't have anything to check it whether it is coming in or it is going out.
"So, we have been trying our best to make sure that we procure this radiation monitor porter. Now the time has come to donate one to Nnamdi Azikwe International Airport.
"We have started with Nnamdi Azikwe International Airport, Abuja (NAIA), we are going to replicate into all our airports, sea ports, land border ports.
"We are going to stop all the radiation sources in the country and also the radiation sources that are coming into the country, "he said.
FAAN Chief Executive Officer, Capt. Rabiu Yadudu, thanked the NNRA for the act of benevolence.
Yadudu, who was represented by the FAAN Legal Adviser, Dr Clifford Omozeghian promised that FAAN would strictly follow and sustain all agreements of the MoU.
Yadudu said FAAN would keep deepening its objectives of safety and security.
Ethiopian Airlines' Boeing Makes Emergency Landing After Engine Glitch
An Ethiopian Airline Boeing on Wednesday made an emergency landing at Senegal's Diass airport shortly after take-off due to technical problems.
The Boeing 767-300 was scheduled to fly from Diass to Ethiopia's capital, Addis Ababa, via Bamako in Mali on Tuesday, Ethiopian Airlines said in a statement.
According to information provided by the German-based Jet Airliner Crash Data Evaluation Centre (JACDEC), one of the plane's two engines had encountered a problem and a fire had broken out.
JACDEC said about 10 minutes after take-off, the plane landed safely back at Diass airport, where the fire was quickly extinguished.
Ethiopian Airlines confirmed a similar incident in flight ET 908 on Tuesday, without going into the circumstances of the incident.
In March, an Ethiopian Airlines Boeing 737 MAX 8 crashed in Ethiopia shortly after taking off from Addis Ababa, killing all 157 people on board.
This followed an earlier crash in Indonesia in October that also killed 189 people.
As a result, the 737 MAX has been grounded worldwide.