Online Firm Promises 10m Jobs In Two Years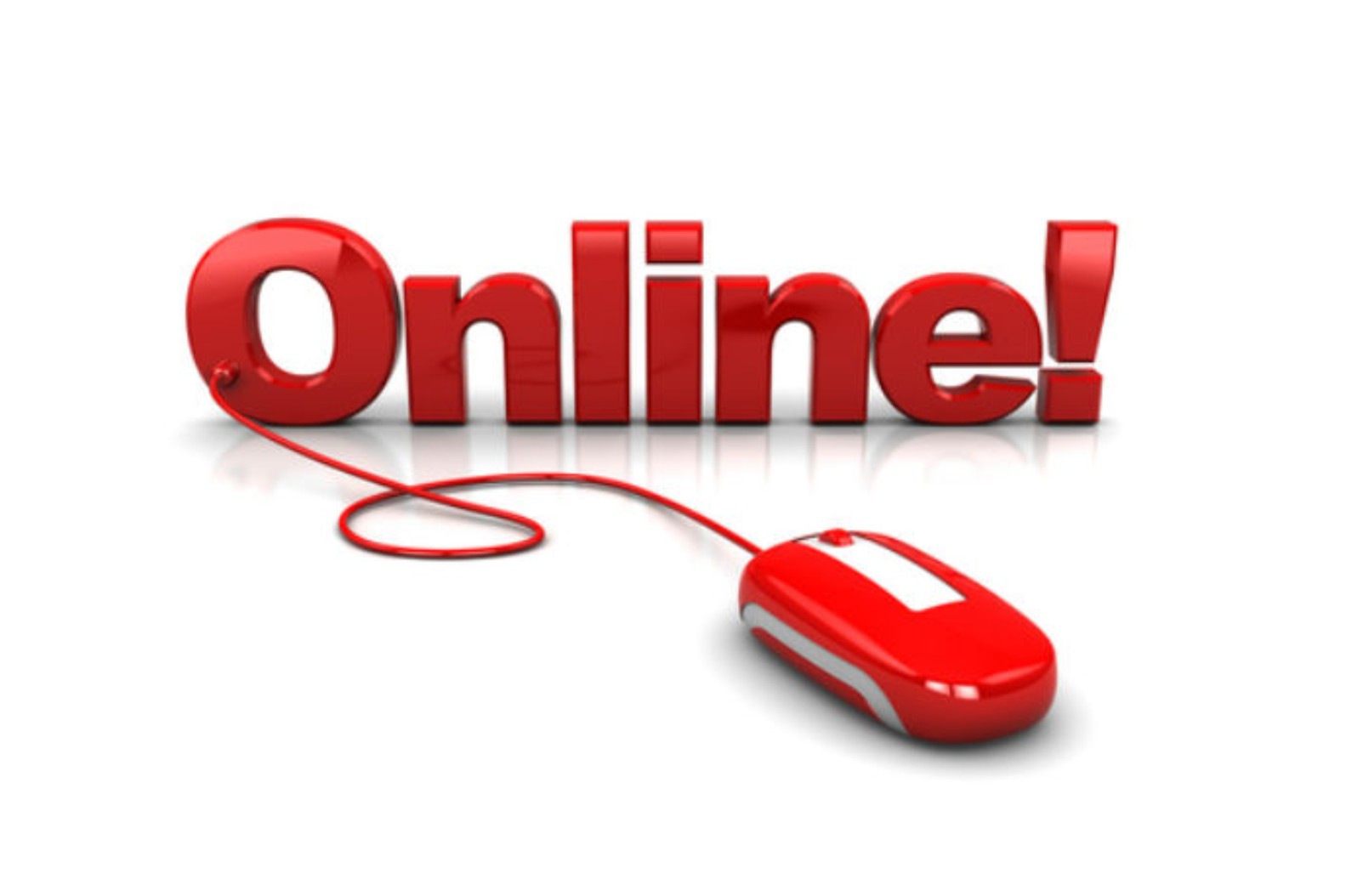 Worried by the rising level of poverty in the country, an Online trading company, 'Resolution Technologies, has promised to create about 10 million jobs in two years by stepping up telecommunications business across the country.
Chief Executive Officer of Resolution Technologies, Faithful Samuel, made the promise while speaking with newsmen shortly after the official opening of its Port Harcourt office at the weekend.
He debunked claims in some quarters that online trading is a scam.
Samuel said the company already exists with visible offices in six states,, including Abuja, Lagos, Aba and now Port Harcourt, adding that the company is legally registered with the Corporate Affairs Commission (CAC) and the Nigerian Telecommunications Commission (NCC).
According to him, "The purpose of opening this place is to alleviate poverty and make people understand the benefits of telecoms business. We are legally registered with board of directors and it is not a Ponzi scheme that will come today and go tomorrow."
Samuel explained that many people spend money on telecommunications business, unlike the oil and gas sector where only the rich people that have generators and cars would buy fuel.
"When it comes to telecoms, even the less privilege are using it. Those N100 airtime they are buying on daily basis, if they are to be given, maybe five per cent of the worth of airtime they have been buying, it will come up with some big of money. So what we are doing is that small N100 that they are buying, we are giving them percentage on daily basis.
"Not only on their purchases but when other rich people also purchase. So, this money will circulate to everybody, in that way, we will be able to alleviate poverty.
"This is our six months in business and we have over ten thousand subscribers on our platform currently. But our target is to have at least ten million Nigerians in this business within two years.
"Coming in as a partner, you have the privilege each time we recharge and those that will buy after you. It is a very great privilege because airtime business has taken over. Banks, government, everybody is doing this business and that is why it is attractive," he said.
In his remark, Senior Partner, Resolution Technologies, Kelechi Ohams also assured that the business would take millions of Nigeria out of poverty, adding that the company is an online trading platform where people can come and do all manner of shopping such as telecoms, e-commerce, ticketing, electricity bill, hotel and reservations and crypto currency.
Describing the offer as irresistible, Ohams said, "We have all of these on the platform and we modelled it in a networking way and everything comes at a discounted rate. Imagine N100 recharge card that people usually buy, we sell it below that amount and in addition we pay you commission for using our platform to consummate that transaction.
"For electricity bills that you recharge online and the bank will take commission; we pay you back the commission for using our platform".
Dennis Naku
N25.7trn Debt: Experts Oppose IMF's Call For Tax Hike
Finance experts have disagreed with the International Monetary Fund's latest recommendation to the Federal Government to raise its tax rate in order to meet Nigeria's huge amount spent on debt servicing and developmental projects.
The Federal Government spends an average of N2tn annually servicing its debt obligation to local and foreign creditors.
About $3 trillion is reportedly needed in the next 30 years to address the country's infrastructure deficit.
But the IMF last Wednesday called for an effective debt management strategy that would ensure that the amount borrowed posed limited risk and the funds deployed for developmental purposes.
The global body said that with Nigeria having one of the lowest tax revenue in the world, it would be challenging to service its debt obligations without broadening the fiscal space.
The nation's total public debt rose by N3.32 trillion in one year to N25.7 trillion as at the end of June 2019, the Debt Management Office said last Tuesday.
The Federal Government owed N20.42 trillion as of June 30, 2019 while the 36 states and the Federal Capital Territory had a total debt portfolio of N5.28 trillion.
Shedding more light on how the Federal Government could boost revenue, Cathy said the priority was how to increase non-oil tax revenue.
She said this was vital based on the fact that the country's interest payments as a share of tax were very high.
She added: "On Nigeria, the priority is a comprehensive reform to increase non-oil tax and there are a number of reasons this will contribute to creating space for important spending in infrastructure and human development spending.
"For Nigeria, this is very important for a number of reasons. One, because right now, interests payment as share of tax are very high around a third of overall and two-thirds for the Federal Government."
Responding, a Professor of Economics at the Olabisi Onabanjo University, Ago Iwoye, Sheriffdeen Tella, said the advice to raise tax had to be analysed to determine whether the IMF was asking Nigeria to increase tax or widen the tax net to accommodate those that are not currently captured.
He said: "If they are advising that we should keep increasing tax, that will not be proper. The economy of Nigeria is currently weak and tax is a function of the income of the people. Increasing tax will be putting too much pressure on income.
"We should rather talk of reschedule the existing loan to enable us to have a longer time to pay or pay less. In addition to this, we need to widen the tax net."
On his part, the Director General of the Lagos Chamber of Commerce and Industry, Mr Muda Yusuf, pointed out that economic growth through reforms would happen if there was greater commitment to creating an enabling environment for investors.
He said the tax paying segment of the economy had been victim of regulatory and policy shocks in recent years.
"Monetary policy is tight enough in my view. Calling for more tightening will be overkill. Lending rates are high and government borrowing continues to have a crowding out effect on the private sector. We need to push back on portfolio flows as the pillar for stabilising the forex market. I subscribe to the demand for the rationalisation of the multiple forex windows and rates, he said."
A former President, Association of National Accountants of Nigeria, Dr Sam Nzekwe, noted that many Nigerian businessmen were not paying taxes except workers, whose taxes were being deducted from their salary.
He said: "They should be proactive, go to the people and widen the tax net, they should bring those who are not paying tax into the tax net."
The Chief Executive Officer, Enterprise Stockbrokers, Mr Rotimi Fakayejo, said the advice given by the IMF to Nigeria was not progressive because it would impair productivity of businesses.
No Immediate Plan To Remove Fuel Subsidy – Minister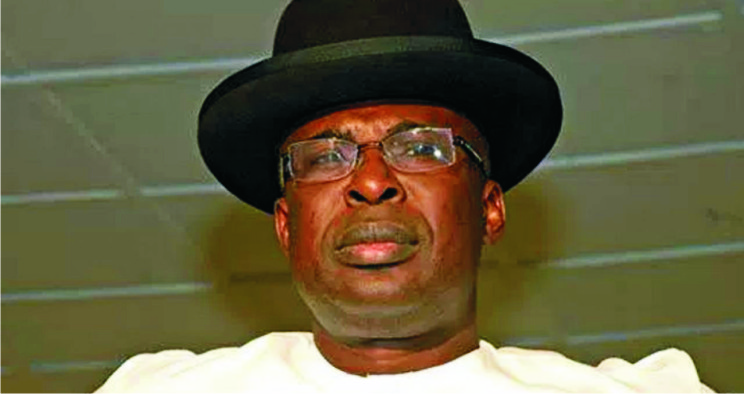 The Minister of State for Petroleum, Mr Timipre Silva, has assured Nigerians that the Federal Government has no immediate plan to remove fuel subsidy.
Silva disclosed this while fielding questions from legislators at a joint session of the National Assembly Committees overseeing the oil sector, yesterday.
He said: "This government is not about to remove subsidy because it is difficult; we believe as a government that our people are going through a lot.
"We cannot as a responsible government hip another issue of petroleum price hike or removal of subsidy on Nigerians.
"It is not on the cards at all, we are just looking at how we can manage it.
Silver said that the official daily consumption rate of petrol in Nigeria does not reflect the actual consumption rate.
He maintained that the government does not believe that Nigerians consume over 60 million litres of fuel daily.
According to him, there is a lot of smuggling and lots of our neighbours are taking advantage of the cheaper price in Nigeria.
He added that Nigeria was subsidising for almost half of Africa which was very difficult to manage.
The minister also said that the government was working to close up such leakages and when achieved, the cost of subsidy would be bearable.
FG To Establish Oil And Gas Parks In A'Ibom, Bayelsa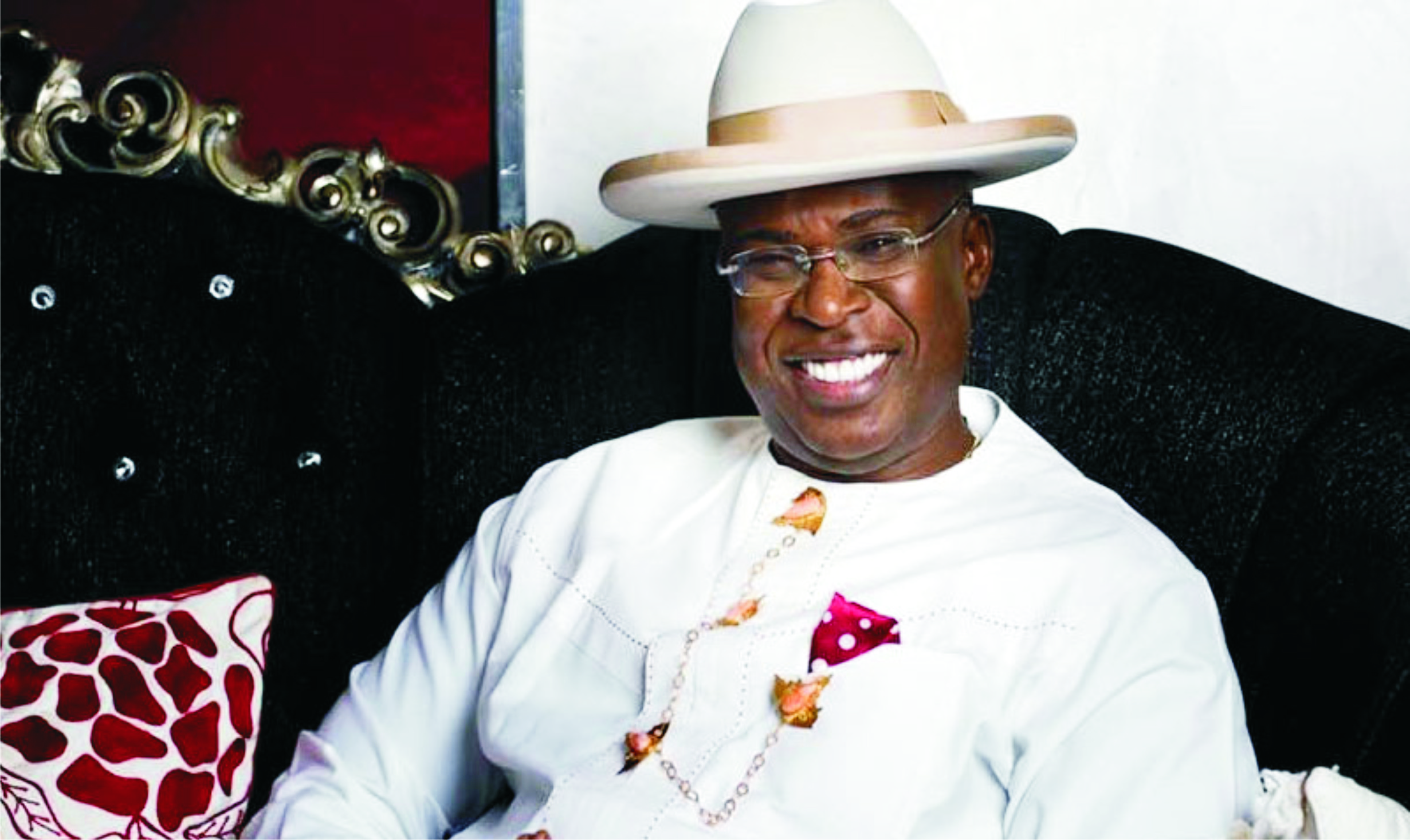 The Federal Government has approved the establishment of oil and gas parks in Akwa Ibom and Bayelsa States.
Minister of State for Petroleum Resources, Timipre Sylva, disclosed this while briefing State House correspondents after the Federal Executive Council (FEC) meeting presided over by President Muhammadu Buhari at the Presidential Villa, last Wednesday.
He said the parks, which would cost over N3 billion, were for the production of oil and gas tools.
"Today, in council, the Ministry of Petroleum Resources presented two memos for the establishment of oil and gas parks.
" Council approved the oil and gas council, one for Akwa Ibom and the other in Bayelsa.
"The oil and gas parks are to support the development and manufacture of oil and gas tools; as some of you know, in some countries, the service sector of the oil industry is sometimes even bigger than the oil industry itself.
"Unfortunately, in Nigeria, that sector has not grown so much; this administration is really committed to developing the service sector and that is why the oil and gas parks are being built,'' he said.
Sylva said that the parks would create up to 1000 additional jobs as well as improve the security of the Niger Delta.
On her part, the Minister of State for Transportation, Gbemisola Saraki, said that FEC also approved the purchase and installation of 300 buoys on the River Niger for the inland waterways.
She said that the approval, which was in the tune of N581 million was a repeat procurement because the first one was done in 2017/2018.
Saraki said that the first approval was from Baru to Onitsha while the latest was from Onitsha to Lokoja.
"It is large; this much more; this is 300 bouys; that was 200 bouys; it is to ensure that our waterways are navigable for all the vessels to go through.
"It was important Council appreciated the importance of safety of lives and property.
"It is going to be a six-month contract that will generate approximately between 100 and 120 direct new jobs and various indirect jobs because you know these buoys float.
"They have to actually cast and have concrete base that they sit on top of; so that is the aspect that is going to generate the new direct employment.
"Obviously, it opens up the area; it is part of the programme of the President to have the infrastructure system in Nigeria improved and strengthened because that is how to generate wealth for everybody,'' she said.