The history of Oil Mining Lease (OML11) in Ogoniland in Rivers State is a long and tortuous one. But the most important thing about this vast oil and gas producing oil field is that the Rivers State Government, under the watch of Governor Nyesom Wike, has purchased a stake in it.
Governor Wike, in a state broadcast on September 30, 2019, announced that the state government had acquired the 45 percent equity stake belonging to Shell Petroleum Development Company (SPDC) which had operated the facility since 1958.
According to him, the government acquired the SPDC's equity interest in OML11, situated in Ejama-Ebubu Community in Eleme Local Government Area.
While espousing what the State stands to benefit from such a bold initiative, the Governor indicated that the interest of the State was paramount, as it acquired the SPDC's 45 per cent equity interest to the tune of $150 million.
Governor Wike said "that rather than stand by and watch other persons or group purchase SPDC's 45 per cent interest in that OML11 and further exacerbate the poverty of the people of the State, a responsible and responsive state government should weigh in and bid for the purchase of SPDC interest already set down for auction".
He further indicated that it would be in the overall interest of the State, the other Federating States and the Federal Government to do so, stressing that he had further directed the relevant government agencies to take immediate steps to liaise with any financially capable companies to partner with the Rivers State Government to ensure that the said oil field comes on stream within 15 months.
He equally disclosed that the State government would graciously concede some portion of its 45 per cent equity interest to all oil-producing communities within OML11, to enhance mutual ownership, participation and sharing in the benefits of these resources.
While further advancing reasons for the State government's action, the Governor said an oil spill caused by SPDC's oil pipeline in Ejama-Ebubu Community since 1970, which had been an issue of litigation, has remained unattended to uptill this day, contending that Rivers State has suffered the worst impact of environmental degradation resulting from oil-related operations.
Most importantly, he noted that it has become unlikely that for peace and security, the people of Ogoni would welcome SPDC on their land forming part of OML11, coupled with the fact that a lot of revenue is lost to the Federation Account accruable to the 55 percent stake of the Federal Government in OML11 and the rest of the Federating States due to non-production by the facility.
According to him, Rivers State Government has continued to lose 13 percent of its derivation fund from the 55 percent stake of the Federal Government in that field for nearly 30 years now, which revenue would have transformed the state and its people for the better.
The Tide recalls that OML11 is one of the most important oil blocks in Nigeria, in terms of oil and gas production in the country, accounting for production of 28,000bpd of crude, and contains 33 oil and gas fields scattered in the four Ogoni-speaking local government areas of Rivers State.
Unfortunately, the operatorship of the oil facility has been dormant for 26 years now after the Ogonis sacked SPDC following the hanging of environmental activist and writer, Ken Saro-Wiwa and nine of his kinsmen, among other factors.
To say that Ogoniland, home to OML11, has a very chequered history when it comes to oil and gas exploration and engagement with international oil companies, is to state the obvious. We say so because from 1958, when SPDC began oil exploration in Ogoniland till date, the entire landscape has apparently been at the receiving end of the various environmental hazards that have accompanied oil and gas production. Curiously enough, the people of the area and by extension, the whole of Rivers State have continued to bear the brunt of oil politics over the years.
The Tide agrees no less with Governor Wike that the investment in OML11 would not only address the debilitating problem of poverty but also open vast socio-economic opportunities for Rivers people and all those resident in the state. We, therefore, commend the government for this bold initiative of going into investment in the oil and gas sector.
The decision by the government to concede some portion of its 45 percent equity interest to all the oil-producing communities in OML11 is a welcome development. This would no doubt offer all the stakeholders a sense of belonging.
We, however, implore the State government to give special consideration to local content in partnering with competent companies to drive the project. There is no denying the fact that several qualified Rivers citizens are out of job or not accommodated within the oil and gas sector due to extraneous and other primordial considerations. Expectedly, this bold step by the government would bridge this yawning gap and offer the people the much-needed succour and hope.
There is also the need for the government to carry along all stakeholders for this lofty venture to achieve the desired results.
Also, this is the time for all stakeholders to throw their weight behind the government, and eschew all forms of bickering and agitation that may thwart or truncate the good intention of the Wike administration in acquiring the oil facility.
It is a good thing that this is coming at a time when the dust raised by the varied conflicts surrounding the OML 25 in Kula Kingdom in Rivers State has settled. The Belemaoil Development Model can be replicated in Ogoniland for the overall wellbeing of the people. This is definitely not the time to play politics with this current Rivers State Government's bold initiative.
Enough Of Sexual Harassment On Campuses
For the past two weeks, the media, both conventional and social, have been awash with yet another ugly episode of sex-for-marks in Nigeria's tertiary institutions. The latest of this infamy involves two senior lecturers in the University of Lagos (UNILAG), Dr Boniface Igbeneghu of the Faculty of Arts and Samuel Oladipo of the Department of Economics. Both were entrapped in a sting operation by the British Broadcasting Corporation (BBC) titled "Sex-for-Grades," allegedly seducing an 'admission seeker'.
In a video that has since gone viral, Dr Igbeneghu who is also a pastor in a popular Pentecostal church, (Foursquare Gospel Church) was seen soliciting sex from a BBC undercover female reporter, Kiki Mordi, who posed as a 17-year old admission seeker.
The trending video was part of BBC's expose' of unethical sexual harassment practices of randy lecturers in West African universities, including UNILAG.
Although the menace of sexual harassment of female undergraduates in Nigeria's tertiary institutions is not totally new, its prevalence in recent times has, however, assumed an alarming notoriety. It is fast becoming a norm, even culture, on campuses, with no clear sign of abating anytime soon.
One of such disturbing instances was last year's escapade involving a senior lecturer at the Obafemi Awolowo University, Ile Ife, Professor Richard Akindele. The errant lecturer who has been dismissed by the university authority is currently serving a two-year jail term for demanding five sex sessions from his student, Monica Osagie in exchange for good grade.
Yet again in 2018, an Associate Professor of Economics at the Lagos State University (LASU) was caught with the help of an NGO, demanding sexual favour from a female student. Another bizarre episode occurred at the Ekiti State University, Ado Ekiti, where an accounting lecturer was caught by students, literally gasping for breath in a bid to harass a female student.
We also recall that in October 2011, five lecturers were suspended by the Ebonyi State College of Education, Ikwo for extortion and sexual harassment of students.
In another development, a dean at the University of Abuja was also exposed in a sting operation soliciting sex in exchange for marks from yet another female undergraduate. Similar repulsive incident was recorded at the University of Ilorin where a former Head of the English Department allegedly resigned after being caught in a video, harassing a 200-level female student. These are some of the sordid revelations that hint at the prevalence of sexual molestation of female undergraduates in our tertiary institutions.
The Tide considers it diminishing and callous for university lecturers who are supposed to be good role models and old enough to be the parents of these students to be involved in such a shameful, immoral act. Besides shame and loss of self-esteem associated with sexual harassment on campuses, the menace has the potential of further degrading and de-marketing the nation's university education which is already in an appalling state.
Although the latest culprits of this opprobrium, Igbeneghu and Oladipo have been suspended by the UNILAG authorities pending the outcome of investigations, the measure is not enough to deter other randy lecturers from their lecherous activities.
We believe that sexual assault is a criminal offence that should attract stiffer penalty than suspension or dismissal of culprit. It requires more radical approach to put an end to the menace.
With the increasing rate of sex-for-marks in our tertiary institutions, it is imperative that all universities, polytechnics and colleges of education put in place necessary measures that discourage all forms of sexual depravity on campuses.
One of such measures is for the school authorities to enact code of conduct regulating the relationship between female students and their lecturers.
In concrete terms, all tertiary institutions should encourage students to report any form of sexual abuse to the school authorities without fear of being molested or victimised. In doing so, we advise the school authorities to remove all unnecessary bureaucratic bottlenecks that inhibit students from making such complaints. It will not be out of place for schools to create a hotline number to call or a public complaints unit where cases of sexual molestation are lodged.
It is also incumbent on the students union governments in various schools to rise up in defence of their members who are victims of sexual harassment. It is their responsibility to protect students from any form of assault, harassment or victimisation.
Meanwhile, we call on the National Assembly and various state houses of assembly in the country to enact laws that will not only prohibit sexual harassment but will make the menace extremely difficult to thrive in schools. Where such laws are already in place, stiffer penalties should be meted out to culprits.
We are, however, not unaware that many female students seduce lecturers and even go as far as soliciting good grades in exchange for sex. Where this is firmly established, such student(s) should be visited with sanctions, either to repeat a whole session or even outright expulsion from the school.
The Nigerian media also have the social responsibility to launch an investigation into sex scandals in our tertiary institutions. Rather than dishing out spin-offs of what has been uncovered by foreign media like the BBC or CNN, the Nigerian Press should take the lead in unravelling scandals and identifying other prolific sexual predators on our campuses.
Nigeria's education has suffered enough degradation, courtesy of the triple evil of examination malpractices, sorting and cultism. Adding another medal to its list of ugly laurels will be too disastrous to contemplate.
2020 Budget: Matters Arising
Not satisfied, some economic experts and the political class have since expressed concern over the N10.33 trillion budget recently presented by President Muhammadu Buhari to the joint session of the National Assembly for the 2020 fiscal year, describing the oil benchmark at $57 per barrel and crude oil production of 2.18 million bpd as unrealistic.
President Buhari had presented a budget indicating recurrent expenditure of N4.88 trillion and N2.14 trillion of capital expenditure in the figures based on $57/barrel oil price and 7.5 percent VAT.
Allocations to some MDAs are as follows: Works and Housing – N262 billion, Transportation – N123 billion, UBE – N112 billion, Defence – N100 billion, Agriculture – N83 billion, Water – N82 billion, Niger Delta – N81 billion, Education – N48 billion, Health – N46 billion, NEDC – N38 billion, SIP – N30 billion, FCT – N28 billion, Power – N127 billion, NDDC -N80.88 billion and Zonal Intervention Projects – N100 billion.
Buhari also put the Federal Government's estimated revenue in 2020 at N8.155 trillion, comprising oil revenue of N2.64 trillion, non-oil tax revenues of N1.81 trillion and other revenue of N3.7 trillion.Other estimates are N556.7 billion for statutory transfers; N2.45 trillion for debt servicing and provision of N296 billion as sinking fund.
The 2020 budget is based on an oil production estimate of 2.18 million barrels per day, oil price benchmark of 57 dollars per barrel and an exchange rate of N305 to a dollar. Other benchmarks are real Gross Domestic Product (GDP), growth rate of 2.93 percent while inflation rate "is expected to remain slightly above single digits in 2020."
While condemning the Federal Government's decision to base the estimated revenue from Value Added Tax (VAT) in 2020 on 7.5 percent instead of five percent, economic analysts also decried the abysmal allocations to agriculture, health, education and the Social Investment Programme.
The Tide aligns itself with the fears expressed by pundits that the paltry sums allocated to vital sectors portray continued downward trends in the allocations to these key sectors that have direct bearing on the living standard of the citizenry and should be reviewed.
It is pertinent to make provisions for the adequate funding of Agriculture, Health and Education sectors given their strategic importance. Agriculture employs up to 80 percent of the population, especially in the informal sector, where the majority of the small-scale food producers are women farmers.
Similarly, the health sector requires improved funding, as our health centres, maternities and hospitals lack basic essential facilities and drugs and evidence has shown that increased investment in these pro-poor sectors has a strong impact on poverty and inequality reduction, while simultaneously creating employment opportunities.
Furthermore, the set parameters for the 2020 proposal remain unrealistic given the volatility in the global oil market and the increasing insecurity across the country. Oil benchmark at $57 and the crude oil production of 2.18 million bpd are unrealistic.
While we welcome the estimated revenue of N8.155 trillion for 2020, and expect that it will be vigorously pursued, we hope that with the new Finance Bill to be submitted by the President, the review of the domestic tax policy will likely lead to improved revenue over the period.
However, The Tide is worried that the 2020 budget proposal continues to deepen the huge gap between the capital and recurrent expenditures. Given the teeming population, we opine that the capital expenditure proposal for 2020 of N2.46 trillion, about 24 percent of aggregate projected expenditure compared to the recurrent proposal of N4.88 trillion is not good enough for a country with a high demand for infrastructural development.
We are equally worried about the paltry allocations to the Niger Delta Development Commission (NDDC) and the Niger Delta Ministry responsible for the welfare of the Niger Delta people. We expect more attention to be paid to the completion of road infrastructures such as the East-West Road, Bonny-Bodo Road and adequate funding of the Amnesty Progromme.
While we commend the tireless effort of the government in the early presentation of the 2020 budget proposal to the joint sitting of the National Assembly, we are worried about the slow implementation of the 2019 budget owing to low-level revenue generation, aggregating N2.04 trillion as at June 2019 and amounting to only 58 percent of the 2019 budget target.
Even more worrisome is that N3.39 trillion has been spent out of the N4.46 trillion budgeted for recurrent expenditure as at June 30, 2019, while only N294.63 billion was released for capital expenditure as at September 30, 2019. This has a major implication to the infrastructural development of the country, meaning that we continue to consume far more than we invest.
We, therefore call on the National Assembly to take a bold step in correcting the inherent inequality in the pattern of allocations in the 2020 budget proposal, with specific reference to the allocations for the agencies for the development of the Niger Delta, agriculture, health, education and the National Social Investment Programme (NSIP). These allocations need to be improved upon.
Also, as much as it is important for the government to increase its tax revenue, increasing VAT is not the right way to go. VAT is a multi-level tax on consumption and the burden rests on the final consumer and not the business; so the people are the ones who will bear the brunt of the increase. It is on this premise that we demand a review of proposal of any form of increase on VAT.
NASS: Beyond Okorocha's Proposal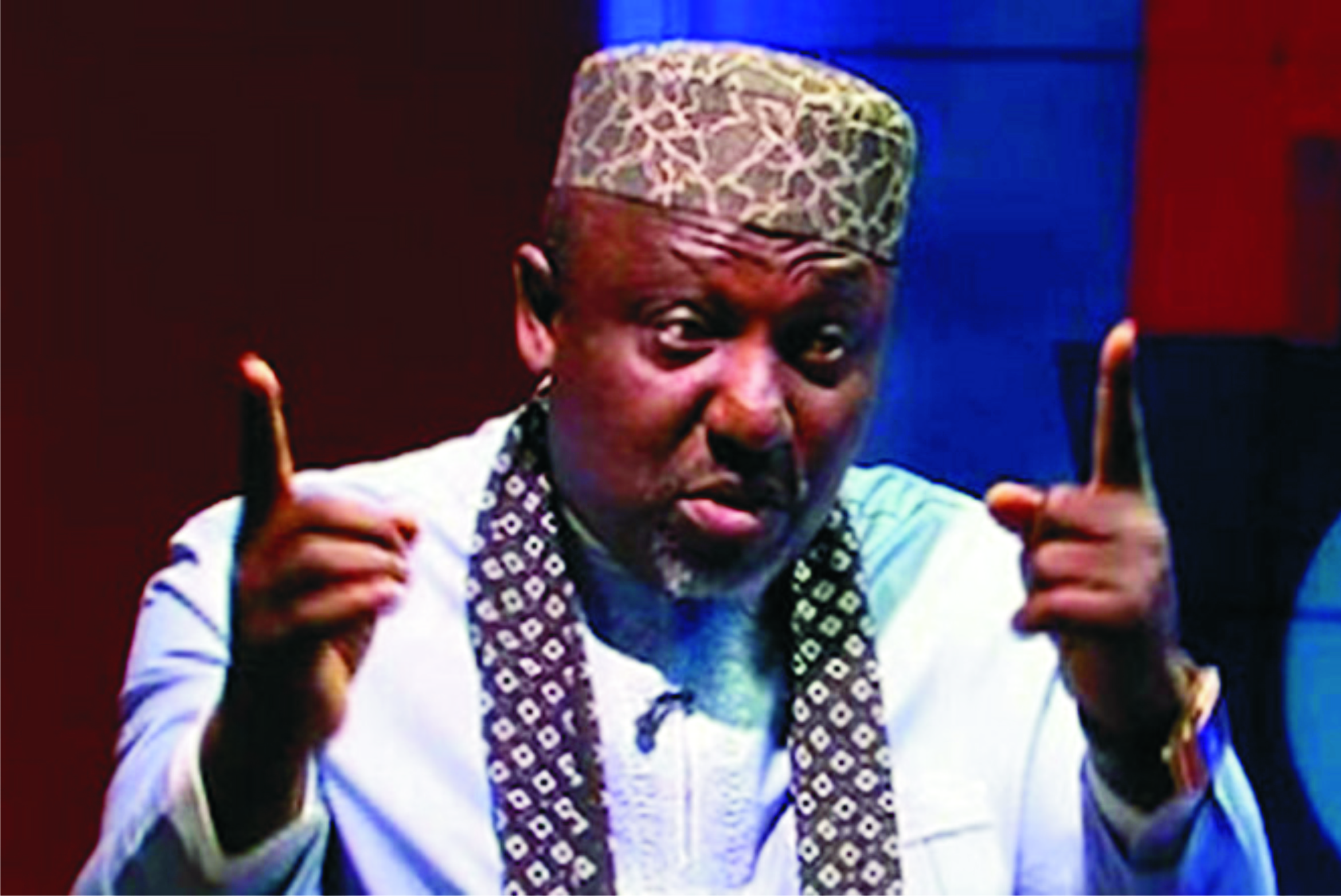 Barely two days after Nigerians marked the 59th Independence Anniversary of the country in a razzmatazz of angst over rising insecurity, economic disparity and inflated cost of governance; amid political leaders' charge for more sacrifices from the impoverished population, the Chairman, Senate Committee on Culture and Tourism, Owelle Rochas Okorocha, raised the hope of many when he lamented that the cost of running the government was too high, and proposed a cut in the number of legislative representation for each state at the National Assembly to only one Senator and three House of Representatives members.
The former Imo State Governor, who said this while contributing to the debate on the report of the 2020-2022 Medium Term Expenditure Framework (MTEF) and Fiscal Strategy Paper (FSP) at plenary, noted that the reduction from each state will help cut cost and ensure effective representation. He reasoned that what three senators and several Reps members can do for a state (presently), the four lawmakers he is advocating for can do (even better if they are serious about representing the interests of their constituents).
"We can't keep doing the same thing and expect different thing to happen… There is need for constitutional amendment. Rather than engaging many people in politics, we can have few in the National Assembly while others can venture into other sectors… I will present a bill on it based on the mood of the National Assembly. Whether it starts now or later, we must do things differently", Okorocha argued.
The Tide completely agrees with Okorocha that reducing the number of Senators to 37 and Reps members to 108 from the existing 109 and 360, respectively, would significantly reduce the cost of governance and free scarce revenues for government to invest into other sectors such as agriculture, education, health, among others, to boost economic growth, without diminishing the legislature's contributions to good governance and national development.
Every well-meaning Nigerian agrees that the allocation of N125 billion (previously N150 billion) is annoyingly unreasonable for 469 lawmakers in a country where that same amount constitutes the budget of no fewer than two states, with a combined population of about 10 million. This is even more disturbing when it is realised that the country has N10.3 trillion in the 2020 national budget just submitted by President Muhammadu Buhari to the lawmakers to provide infrastructure in 36 states plus FCT and other services for over 195.6 million people. This is why Okorocha's proposal feeds into the argument in some quarters that politicians are the main reason why Nigeria is not advancing in many areas and poverty is wiping away the middle class and eating deep into the larger population, with 469 lawmakers alone pocketing about 1.21 per cent of the budget while allocations to education stand at N159.79 billion and health a mere N90.5 billion.
Of course, the National Institute of Legislative Studies' recent disclosure of the mind-boggling emolument of National Assembly members justifies our support for Okorocha's proposal. According to NILS, a senator's annual basic salary is N2,026,400,00, while a Reps member gets N1,985,212, 50 per year, in addition to a bouquet of allowances which hike a senator's salary to N12, 902, 360.00 and a Reps member's to N9,525,985.50 annually, thus, forcing the Federal Government to spend N1, 406,357,240.00 on basic salary of 109 Senators and N3,428,994,780.00 on 360 Reps members in four years.
Beyond that, the lawmakers earn special amount in every four-year period on accommodation, vehicle loan/fuelling/maintenance, constituency staff, furniture, domestic staff, personal aides, entertainment, utilities, newspapers/periodicals, house maintenance, wardrobe, estacode, duty tour, and severance allowances, to the tune of N24,090,000.00 per Senator and N23,822,000.00 each Reps member, forcing the government to spend additional N2,625, 810,000.00 on 109 Senators and N8,575,920,000.00 on 360 Reps members. This brings the total expenditure on each Senator to N33, 992, 360 and N33, 347, 985, 50 on each Reps member, most of whom may not even sponsor one bill or motion in parliament. This is unacceptable in a country where over 91.8 million, representing 46.4 per cent of the population live in extreme poverty.
Indeed, playing Okorocha's script means that the lawmakers will reduce to 145, representing 69.1 per cent cut in the present number, and allowing about 324 redundant politicians to venture into other sectors. This will significantly reduce expenditures on politicians, and give government room to invest in critical sectors that will add value to the economy, improve security of lives and property, and boost national development. Realising this will be a game-changer. We, therefore, urge Okorocha to present the bill as quickly as possible, and also challenge the lawmakers to pass the bill with the urgency it deserves.
However, while cutting down the number of lawmakers could reduce the cost of governance, we also think that a constitutional amendment that provides for part-time legislators will give fillip to Nigerians' quest to restructure the government in such a way that it becomes more responsive to the yearnings of the people, particularly the minorities. We believe that a legislature that has the interests of Nigerians at heart would have the will and capacity to make constitutional amendments and legislation to give the people what they truly want to co-exist in peace, unity and prosperity, without necessarily leaving too many behind in anguish and bitterness. For us, this is just one bite of a large chunk but it will help in the long run.