Genevieve Nnaji's Lion Heart To Represent Nigeria At 2020 Oscars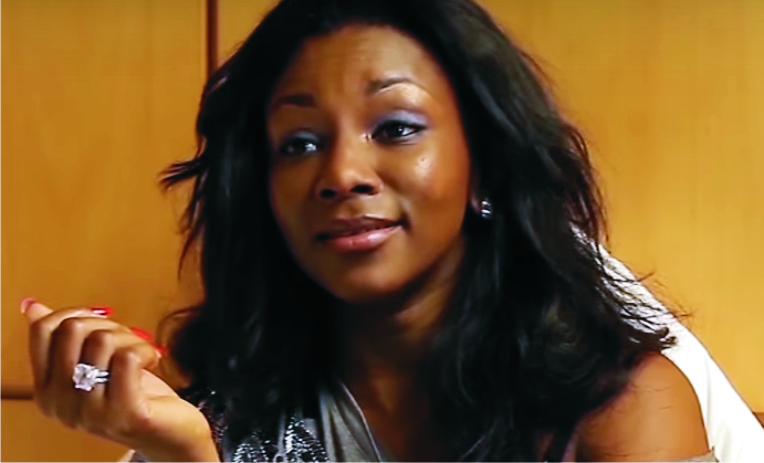 Lionheart,' Genevieve Nnaji's directorial debut has made it to global stage, the 2020 Oscars, 13 months after it premiered at the Toronto International Film Festival.
After due process and deliberation, the Nigerian Oscars Selection Committee (NOSC) has picked Genevieve Nnaji's 'Lionheart' as the country's submission to the International Feature Film category of the 2020 Oscars.
The group announced the selection on Wednesday, October 2, 2019, following a statutory vetting and subsequent voting of entries received from Nigerian filmmakers at home and in the Diaspora.
Produced by Chinny Onwugbenu, Chichi Nwoko, Genevieve Nnaji, and directed by Genevieve Nnaji, 'Lionheart' premiered at the 2018 Toronto International Film Festival (TIFF) and was acquired on September 7, 2018, as first Netflix original film produced in Nigeria.
The film stars Pete Edochie, Genevieve Nnaji, Nkem Owoh, Onyeka Onwenu, Kanayo .O. Kanayo, Chika Okpala, Kalu Ikeagwu, Sanni Mu'azu, Yakubu Mohammed, Ngozi Ezeonu, Peter Okoye (P-Square), and Chibuzor Azubuike (Phyno).
Released worldwide on January 4, 2019 after a December 2018 theatrical release in Nigeria, 'Lionheart', which is Nnaji's directorial debut, tells the story of a young woman, Adaeze Obiagu (Genevieve Nnaji), who becomes saddled with the responsibility of running her sick father's business under the suffocating supervision of an uncle, played by Nkem Owoh. Adaeze's competing business instincts and family obligations become a catalyst for drastic change not everyone is ready to embrace.
Nkem Owoh features as Genevieve Nnaji's uncle in the film, 'Lionheart', which has been chosen to represent Nigeria at 2020 Oscars. [Variety]
Since the inauguration of the NOSC in 2014, this is the first time Nigeria is advancing a film to the Oscar, as previous entries received by the committee did not meet basic criteria.
Among the films received this year, the NOSC said it picked 'Lionheart' for its considerable shots at the rules.
The 12-man team boasts of notable Nigeria's film industry stakeholders of international standing.
The team is Chaired by Chineze Anyaene, Producer and Director of 'Ije,' and foremost filmmaker and Chairman of the Audio-Visual Rights Society (AVRS) of Nigeria, Mahmood Ali-Balogun as Vice Chairman.
Others include Bruce Ayonote, CEO of Legend Box Office; filmmaker and talent manager, Mildred Okwo; Journalist/Film Critic, Shaibu Husseini; filmmaker/author, Charles Novia; award-winning filmmaker, CJ Obasi; top actor Ramsey Nouah; versatile director and cinematographer, Adetokunbo 'DJ Tee' Odubawo; movie producer, Ngozi Okafor; AFRIFF Founder, Chioma Ude and director of Green-White-Green, Abba Makama.
According to Anyaene, entries received this year show significant improvements from the previous years.
Movie Production: Filmmaker Decries Activities Of Street Urchins In Lagos
A Nollywood film producer,Mr Ralph Nwadike, says activities of street urchins in Lagos State remain a great concern to film makers, as they disrupt film production on locations.
Nwadike said this while speaking with the The Tide source yesterday, in Lagos.
He said that street urchins often demanded to be paid land fee (Owole), before any film production would commence.
According to Nwadike, this had become a thing of great concern to him and his colleagues in the industry.
He, however, suggested that the Lagos State government could empower registered film makers with some form of documentation to be presented to street urchins while on location.
Nwadike said such documentation would deter the street urchins and enable hitch-free movie production.
It is not only me, a number of my colleagues who are film makers in Lagos State experience disturbance from these street urchins.
"This has always discouraged most film makers in Lagos.
"These street urchins usually impose some amount of money on us to pay, if not, they threaten to destroy our cameras. They are always armed with knives and other harmful objects.
"They threaten to attack us viciously, this is so scary and it is affecting the tourism industry growth.
"I call on the Lagos State Ministry of Tourism, Arts and Culture, and the Lagos state Film and Video Censors Board to wade into this issue because it is really affecting film makers' business in Lagos.
"It is a sad development. Filmmakers should be given some documentation, which would enable us operate freely without being interrupted or disturbed by these so called street urchins," Nwadike said.
Lagos Assures Tourism Investors Of Taxes Harmonisation
Special Adviser on Tourism, Arts and Culture to Governor Babajide Sanwo-Olu of Lagos State, Mr Solomon Bonu, has assured investors in the tourism, arts and culture industries of taxes harmonisation.
Bonu gave the assurance on the side-lines of the commemoration of the World Tourism Day on Tuesday in Lagos.
The event was jointly organised by the Lagos State Government and the Federation of Tourism Associations of Nigeria.
Bonu said the Gov. Sanwo-Olu was currently working on how the numerous taxes tourism investors paid could be streamlined for their businesses to thrive.
"We are aware that so many investors have been complaining about multiple taxation. The governor is currently working on that to see how the taxes can be harmonised.
"There is a lot of hope for investors and we are also doing this to woo more investors into the state to take the tourism industry to an enviable height.
"We are aware of the enormous benefits the state and individuals in the state can derive from the growth of tourism; it is an industry with inexhaustible opportunities,'' he said.
The aide urged Nigerians to critically evaluate this year's theme of the World Tourism Day and embrace the industry for wealth creation.
Bonu advised individuals to be creative while exploring the different value chains in the industry to create employment opportunities.
According to him, Nigerian youths need not wait for government at different levels to create jobs.
"Lagos State has invested a lot in the growth of tourism to enable people to latch onto the opportunities in the industry.
"Individuals can invest in the food aspect, hotel, culture, transportation and more; the opportunities are enormous and tourism is all about inclusiveness.
"Government, whose responsibility is to create the enabling environment for businesses to thrive, is doing a lot on that.
"Recently, the Lagos State tourism master plan was launched; this will guide those who want to embrace the industry in areas to invest in,'' he said.
The Tide source reports that the theme of the 2021 World Tourism Day is: "Tourism and Inclusive Growth''.
D'banj Releases New Album, Stress Free
Nigerian pop star, Dapo Oyebanjo, popularly known as "D'banj", has released a new album titled, Stress Free.
The album came following his four-year break from the music scene and its release coincided with Nigeria's 61st Independence Anniversary.
The "Koko Master" in a statement disclosed that he collaborated with Seun Kuti on the project to tint it with Afrobeats innovation mode.
"While embodying a successful career, "Stress Free" shows a polished artist who is not only experimenting but having fun, along with slick production values, featuring the spectacular skills of music producer Rexxie.
"I went back to legacy which is why I got Egypt 80, led by Seun Kuti, on all seven tracks and then eased into a realm of zero anxiety after the turbulent period that the world has been through.
"We had a lot of fun in the studio and hopefully this all shows up on the record," he said.
In "Stress Free," he  slipped into Afrobeats innovation mode, visible in the multi-layered fusion of horns, saxophones and futuristic synths across tracks.
"The Egypt 80 brings the horns on the Afrobeat fusion, "Zombie,", and the Afro-meringue mix of 'Welcome To Lagos' as well as the free-wheeling "Stress Free" and "Banga."
"Ikebe" is a gentle, uplifting prayer while "Big Vibe" incorporates the Amapiano sound into a pan-continental dance special and "Avocado" featuring Burna Boy leads you into a glorious sense of Afrobeats utopia," he added.
The News Agency of Nigeria (NAN) reports that the video, directed by Clarence Peters, is pure entertainment, complete with D'Banj's tongue in cheek lyrics, stylish fashion and indomitable swagger.
The Tide recalls that the artiste had in 2017 released an album titled, "King Don Come."