USAID To Boost Agribusiness With $50m In C'River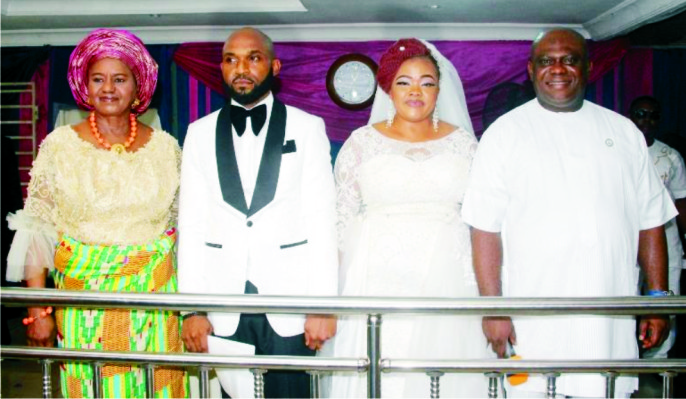 Not less than fifty million dollars is earmarked to be spent by the United State Agency for International Development USAID, for the promotion of agribusiness investment activity in Cross River State. Chief of Party (COP) of the USAID 'Feed The Future' FTF, funded Nigeria in Agribusiness Investment Activity, Dr. Adam Saffer disclosed this while speaking with newsmen shortly after speaking at the
Nigeria Agribusiness Finance and Investment Summit held in Calabar. Saffer who spoke on the theme; Challenges, Opportunities/ Solutions, in a Public Private Dialogue, averred that the stated amount will come into the state in form of technical assistance to assist players of the sector witness a breakthrough in their businesses.
On the issue of investment promotion, Saffer maintained that goodwill will help to catalyse new agribusiness investments, adding that agribusiness investment activity will improve the investment readiness of agribusiness, supports enterprises with domestic and international investors.
"Through a demand- driven, private sector-led value chain approach, this component directly supports agribusiness with technical assistance in areas such as improving product quality and identifying investment opportunities.
"With the project, players of agribusiness can be rest assure of getting business development services, with support in strategic partnership, strengthened market linkages and competiveness of small holder farmers to take advantage of emerging investment opportunities. "We want them to have an attitudinal change and see agriculture as a business rather than seeing it as subsistence.
The money which I am talking about isn't in my pocket, "If such amount is to be given to the players of the industry in cash, it will be like giving fish to people to eat rather than teaching them how to catch fish.
The money is resting with the banks, with the investors, with the government, federal and state governments. "Our job is far more valuable than giving a few grants. Our job is to put together this players and convince the banks and investors that these are good investments, support the investments to make sure that there are delivered".
He said,"We are going to bring in experts from World Street and investment bankers to look at our plans and perhaps figure out different ways and suggest to state government maybe two or three different methods to get fund on domestic investment into this factories".
He enumerated the organization's objectives to include improving agribusiness enabling environment, expanding access to agribusiness Finance and facilitating agribusiness investment.
The MD enumerated states that will get technical assistance to thrive in agribusiness in Nigeria to include Benue, Cross River, Delta, Ebonyi, Kaduna, Kebbi and Niger, across five value chains of aquaculture, cowpea, maize, rice, and soybean stressing that his organization is ready to go extra mile to ensure that it attracts investors from international market to invest in the state to assist agribusiness witness a boom.
He said, "We know government alone cannot run any business, because government is not good at that. "We are bringing experts of international repute from investment banks
to look at our plans and perhaps figure out different ways and suggest to state government maybe two or three different methods to get fund on domestic investment into this factories".
"We are working with public and private Sector partners, including agribusiness, financial institutions, investment groups and business development services providers to facilitate greater engagement with MSMEs and potential agro-entrepreneurs in their value chain", he stressed.
He urged farmers in agribusiness to collaborate with one another in order to place themselves on vantage positions that will assist them access aides or negotiate inputs when need be.
Friday Nwagbara, Calabar
A'Ibom Widow Benefits From Gov's Wife's House Gift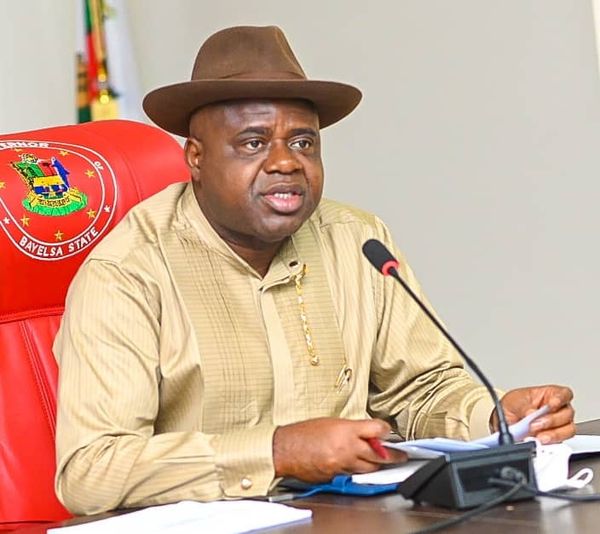 Wife of Governor of Akwa Ibom State, Mrs Martha Emmanuel, has given a two-bedroom furnished bungalow to a widow and mother of seven.
The house was built for the widow, Mrs Happiness Isaac, from Utu Ikot at Etim Ekpo Local Government Area of the State and her children whose former abode was in a bad state.
The Tide reports that Mrs Isaac and her children got the house gift, courtesy of Shelter of Hope Programme (FEYReP), a pet project of Mrs Emmanuel.
The governor's wife said the gesture was part of activities marking the 6th anniversary of FEYReP
"It has been six years of a rewarding experience, touching lives positively across every facet of the state,'' she said.
She added that with 58 houses so far delivered to indigent families, and many other life-saving opportunities for individuals, God's grace had been sufficient all the six years.
Mrs Emmanuel noted that the housing scheme was initiated to provide comfortable abodes for the poorest of the poor in the state.
She stressed that the shelters were not limited to widows or widowers, but indigent families that had been independently verified by a team of FEYReP officials.
She thanked her husband, Gov. Udom Emmanuel, whom she described as the Pillar of FEYReP, for supporting her vision.
The governor's wife also used the event to inform rural women of the on-going interest free loans by the FEYReP's Multipurpose Cooperative Society, saying they should take advantage of the scheme to be economically independent.
She charged Mrs Isaac not to lose hope as God had not forgotten her.
Mrs Emmanuel further donated undisclosed amount of money and wrappers to 50 other women in the local government area.
In her remarks, Akwa Ibom PDP women leader, Mrs Joyce Lazarus, thanked the governor's wife for her magnanimity and love for the needy across the 31 local government areas of the state.
She affirmed that Mrs Emmanuel's lofty programmes through FEYReP had touched many lives in the state.
Also speaking, Sen. Akon Enyakenyi (PDP-Eket Senatorial District) also supported the event with cash.
In an emotion-laden response, Mrs Isaac recalled her ordeal in the past, especially after losing her husband many years ago.
She thanked Mrs Emmanuel for rescuing her from the shackles of death and poverty and prayed God Almighty to bless and reward her.
Bayelsa To Partner Media On Tourism Promotion
The Commissioner for Culture and Tourism in Bayelsa State, Mr Iti Orugbani, has pledged to partner with the media in the promotion of tourism.
The Commissioner stated this last Thursday when members of the Bayelsa Independent Publishers Association (BIPA) paid him a courtesy call in his office at the state Secretariat in Yenagoa, the state capital.
According to Orugbani, the media, especially the local publishers, have been at the vanguard of promoting culture and tourism in the state, using their different newspaper outfits.
He pledged the ministry's continuous partnership with the newspaper publishers in the state, adding that he would support members of BIPA in any way possible to ensure they meet up modern day publishing technology.
The Commissioner, who was flanked by the Permanent Secretary, Directors and other management staff of the ministry expressed gladness for having members of a highly reputable profession in his office.
Earlier in his address, the chairman of the Bayelsa Independent Publishers Association, Mr Francis Dufugha, thanked the commissioner and his management team for giving the group a warm reception.
Mr Dufugha, who is the Publisher/Editor-in-Chief of the Niger Delta Herald Newspaper, recalled that BIPA was formed in the year 2000 to create an enabling ground for members to ply their trade.
He noted that BIPA had been in developmental partnership with the Bayelsa state government with members using their various newspapers to propagate government's policies and programmes.
Noting the importance of the tourism subsector, the BIPA chairman said if properly harnessed, it would boost the revenue profile of the state, promising that the publishers would use their different outfits to highlight the tourism potential and cultural heritage of the state to the rest of the world.
The chairman also used the medium to inform the Commissioner of BIPA's 20th anniversary celebration which will come up later in the year.
Also speaking, Publisher of the Environment Watch Newspaper, Mr. Braeyi Ekiye averred that there were many untapped tourism development potentials in the state such as the proposed Age Deep Seaport, the Okpoama Beach, Oloibiri Museum among others, noting that if harnessed, Bayelsa would become Nigeria's foremost international tourists destination and home of hospitality.
By: Kevin Nengia
Edo Communities Protest Leasing Of Forest Reserve
Twenty-three communities of Orhionmwon, Edo State, have appealed to the Edo State Governor, Mr. Godwin Obaseki, not to implement the planned leasing of Urhonigbe Forest Reserve to a private investor, Saro Oil Palm.
They also asked the governor to lease somewhere else to the investor since the forest reserve is their only source of livelihood through subsistence farming.
The communities made their submissions to the state government during a peaceful protest in Benin City, noting that their forefathers donated the Urhonigbe forest reserve when other communities refused to make any land available for forest reserve.
Addressing journalists at the Nigerian Union of Journalists (NUJ), Edo State Council, Monday, the spokesman of the protesting communities, Mr. G. O. Osadolor, said: "The Urhonigbe forest reserved is our only means of livelihood, where we do farming to sustain our family and children. Our children who are graduates but have no job are engaged in farming in the forest reserve.
"Many youths from Orhionmwon Local Government Area, who are not interested in criminal activities, engaged in farming in the forest reserve as there is no employment after graduating from school."
Osadolor lamented that while the widows and widowers were farming in the Urhonigbe forest reserve for survival, Fulani herdsmen kill and pursue indigenes from one side of the land to the other; the people from Delta State also encroached into the forest reserve, adding that the only area left for the communities is the present forest reserve which government is planning to give to an oil palm investor.
He said that one part of the Urghonigbe forest had been handed over to Presco Oil Palm Plc while the little one left for them to farm is being taken from them by the state government to be given to another investor.
"We are begging Governor Godwin Obaseki to relocate Saro or any other oil palm investor to another local government that has virgin land. Orhionmwon do not have such land. The governor should not keep us in hunger and starvation.
Osadolor also drew government's attention to the deplorable state of roads in Orhionmwon, the lack of electricity at the council headquarters in Abudu, the moving of the NYSC Orientation camp from Abudu to Okada, and the recent attempt to move the School of Forestry Management, Sokponba village in Orhionmwon to Fugar, Etsako Central Local Government Area of the state.