Davido Joins Chris Brown On Stage For IndiGOAT Tour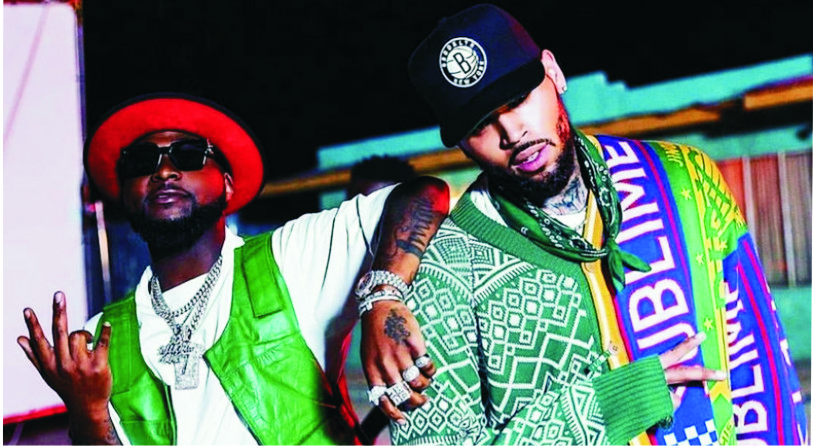 Chris Brown's IndiGOAT tour landed New York on Saturday, September 14, 2019, and Davido graced the stage of the first day of the tour.
Breezy brought Davido up on stage to perform some of his hit songs including 'Fall' and 'If' before rounding it up with their joint effort, 'Blow My Mind'.
The show had Davido and Chris Brown performing together at Barclays Center in Brooklyn, New York.
Davido announced on his Instagram account on Sunday, September 15, 2019, hours after the event.
In a recent chat with Apple's Beats 1 Ebro Darden, Davido tells the story of how he met and recorded a song with Chris Brown.
He says, "We have a mutual friend actually, Hoodie. I spoke to Chris in December last year on facetime for a minute. But then, we didn't link. My friend (Hoodie) would tell me that he likes this record I did last year (Assurance)…
"So I come back to LA and I'm recording the album and I'm making this record (Blow My Mind) – shout-out to Shizzi and Wurld, they produced and co-wrote it too. I sent the record to the Hoodie and then I was on a flight for 12 hours to Italy. And when I landed in Italy, the verse was in my email. I ain'tspeak to Chris a day in my life. I only spoke to him once…
"Then he came for the tycoon fest in Atlanta… I just got to the hotel and they say, 'Oh yeah, this is your key, Chris got you a room right by his…' I spent three days in Atlanta with Chris, it was crazy, I lost my phone, you know how that goes… And then he (Chris) was like, 'Yo, let's go to LA to shoot the video."
'Blow My Mind' is one of the songs on Davido's upcoming album titled 'A Good Time'. The singer also hinted that he's working on a joint album effort with Chris Brown.

Kunle Afolayan's Film 'Citation' Hits Cinemas, August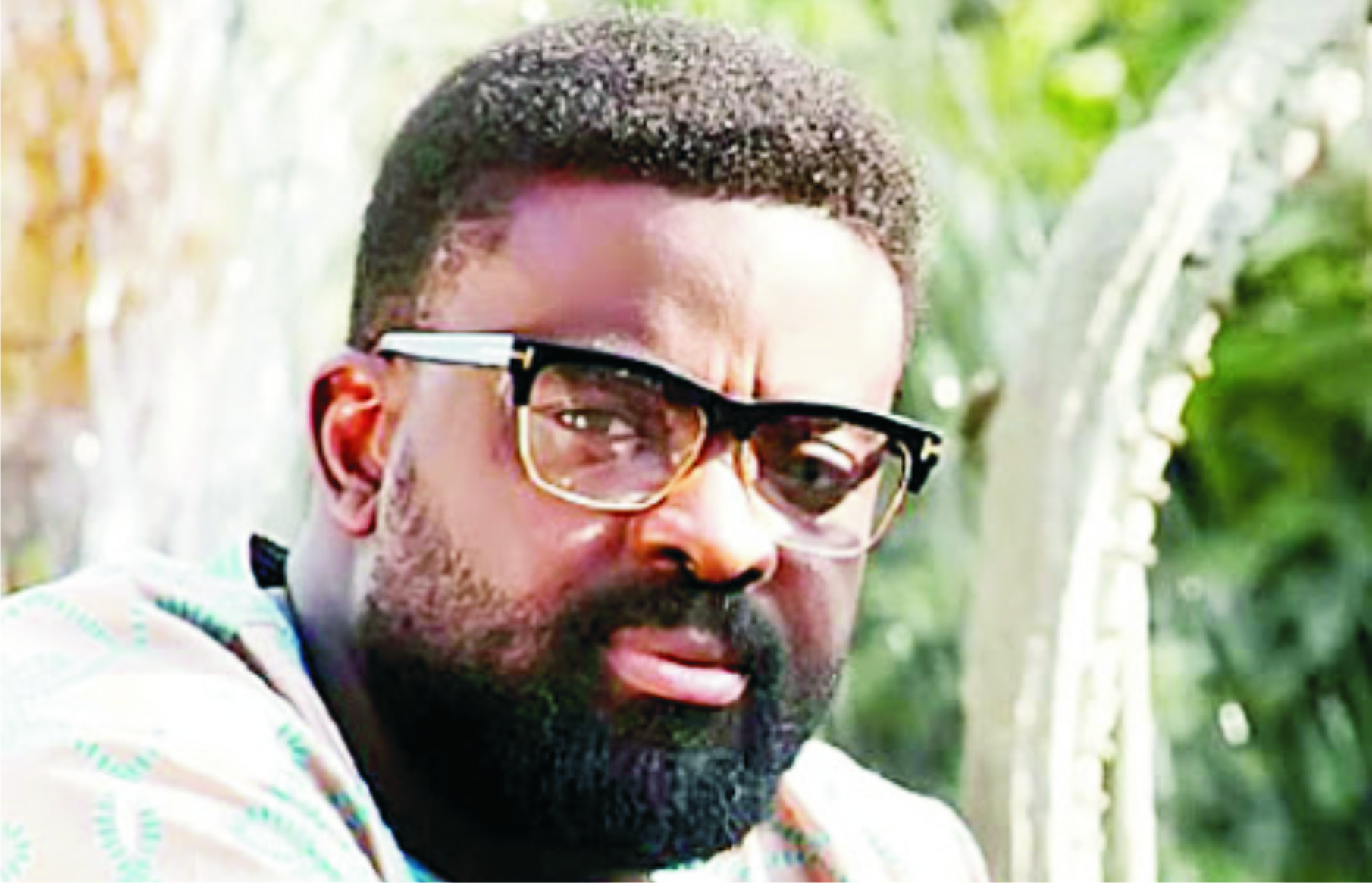 Renowned film maker, Kunle Afolayan, has announced a prospective release date for his anticipated new feature film, 'citation', staring Temi Otedola.
Kunle's sex for grades themed movie is gunning for an August 2020 theatrical release, the film maker confirmed this during a meeting live chat where he spoke extensively about the movie's release.
He revealed that while the coronavirus pandemic may have affected productions, he is excited that his team had concluded primary photography before the coronavirus influenced lockdown.
"Thankfully we were able to complete the shooting of the film, we have also started post production before the entire COVID-19 started and we already have a hit, but because of the lockdown, things have slowed down.
The upcoming movie starring Temi Otedola, Jimemy Jeam Louis, Sadig Daba and Gabriel Afolayan will also be available on Netflix before the year runs out as confirmed by Afolayan who further revealed that he was already in talks with the American streamer.

COVID-19: Emohua Monarch Cancels 116th Birthday Celebration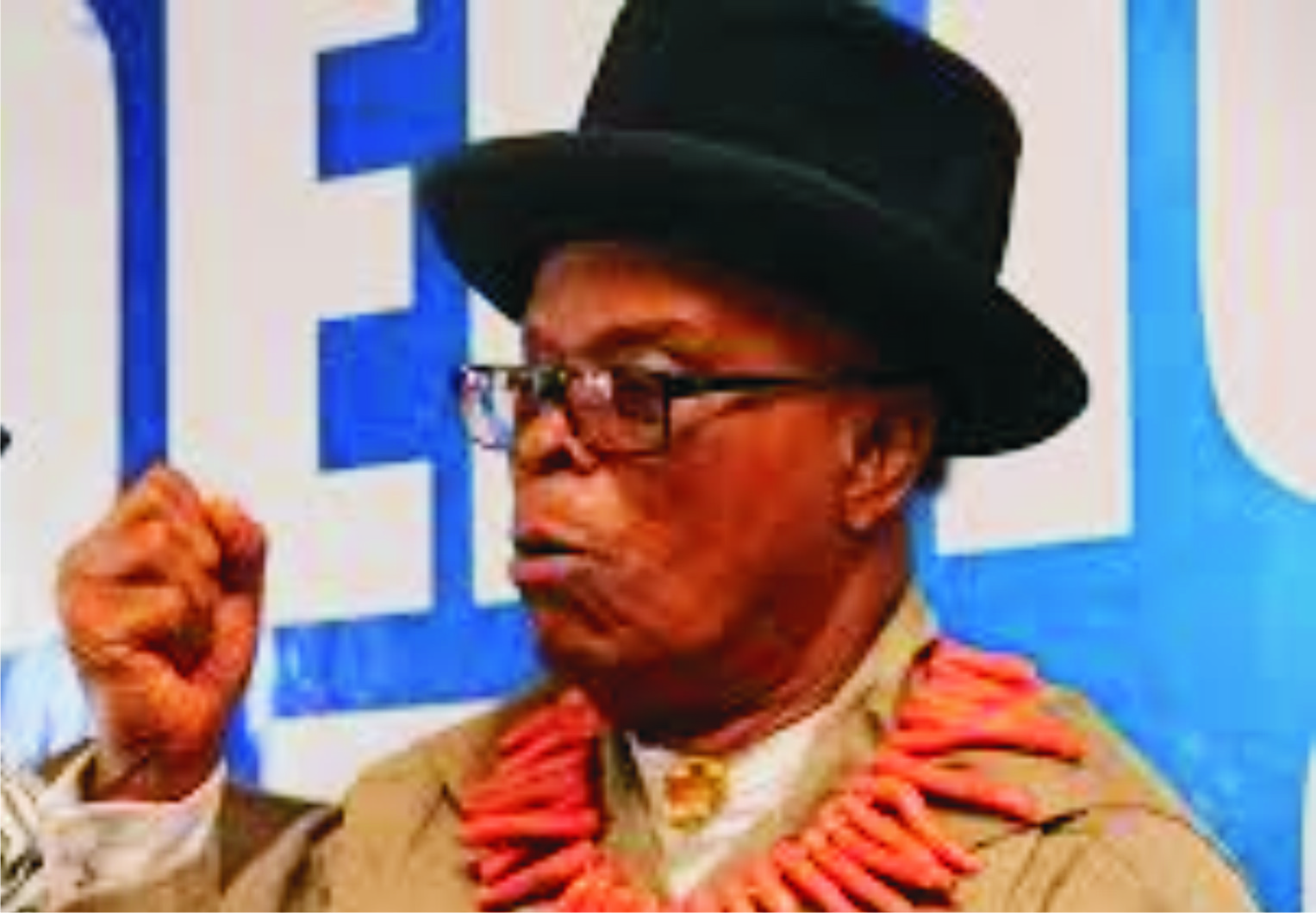 Following the current global Coronavirus pandemic ravaging the world, the monarch of Emohua Clan in Emohua Local Government Area (EMOLGA), Rivers State, His Royal Majesty V.C.B. Okor, (Mgbo XII) has cancelled his 116th Birthday celebration in compliance with the state government's ban on social gathering to prevent the spread of the deadly virus in the community.
In his birthday message to the people of the area, the monarch urged them to celebrate the birthday in their houses and abide by the various measures government has put in place to prevent the spread of the virus and stay safe.
The monarch who spoke through his son, Prince (Amb) Chigozi Okor noted that he is happy with the level of compliance and improved hygiene among the people, as they had been properly informed and sensitised on the dangers of non compliance by the town crier and health officials.
Eze VCB Okor commended the governor of the state for the various measures he put in place to curb the spread of the virus in the state. He noted that the temporary measures were taken in good faith to protect the lives of the people as he called for fervent prayer for God's intervention and solution to the ravaging pandemic.
He called on the state and local governments to extend their palliative measures to the people of the community to cushion the effects of the lockdown.
The monarch thanked the Chief of Staff, Government House, Port Harcourt, (Engr) Emeka Woke and Ohna Sergeant Awuse for ensuring security and peaceful coexistence in the community.
Jacob Obinna

Multi Choice Rewards Customers With Package Upgrade
DSTV and GOTV subscribers who have fully paid their subscriptions will enjoy an upgrade at no cost. The leading video entertainment company, multi choice Nigeria which made the announcement, Monday said it is part of its commitment to lessen the impact of the ongoing social economic crisis due to COVID-19.
"It is our priority to put customers at the heart of everything we do", said the company's chief customer service officer, Martin Mabutho.
"And in line with our mission to make great entertainment available even during the most trying of times. We are giving our loyal and valued customers base a chance to experience a wider range of the quality content we carry on our other packages. This is our token of appreciation for their continued support", Mabutho said.
According to him, starting on Monday, April 20, DSTV customers on DSTV Compact Plus, Compact, Confarm, Family, Yanga and Access who pay for their current package or reconnect will be up graded to a higher package.
He added that this would afford them the opportunity of experiencing a wider viewing experience. DSTV Access Customers will have access to international shows on real time, Nollywood on Africa Magic Epic and Rok 2.
Mabutho stated that subscribers on the family bouquet will have access to movies and TV on TNT Africa and BET Customers on the compact package will have access to international and local entertainment on I Magic, Africa Magic Showcase and M-net movies Premiere and Comedy Central.
For GOTV customers, he said the offer will be available to GOTV Jollc, GOTV Plus GOTV Jinga, Value and Life Packages.
This provides GOTV lite and value customers access to E! Entertainment, FOX life and PBS, adding that GOTV Plus Customers will have more programmes on the GOTV Jollc Package such as CBS Reality and TNT Africa.
While GOTV Jollc customers will enjoy 75 channels options available on GOTV Max like BET, Starlife, Discovery ID and Cartoon Network.